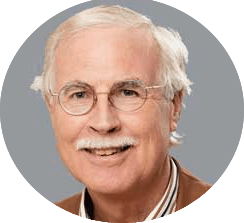 Sam Bocetta
About Me
Sam has over twenty years of experience in IT security. His professional background spans from working with the US military to large Fortune 500 companies running security audits. Currently retired and an active thought leader contributing to a number of industry publications.
Sam has helped us write many of our more technical guides including our widely cited Open Source Privacy Tools page which he regularly updates.
EXPERIENCE
Retired defence contractor for the U.S Navy
EXPERTISE
US diplomacy
National security
IN THE NEWS
OUR EDITORIAL PROCESS
Privacy Australia is committed to providing clear accurate, researched, and transparent information. All of our content writers and journalists follow a strict editorial process.
Sam's Latest Reviews
If you have a story you'd like to share with me, please contact me. All opinions are my own. I have no financial interests in any of the companies covered.