Disclosure: Privacy Australia is community-supported. We may earn a commission when you buy a VPN through one of our links.
Learn more.
WindScribe VPN Review – Find Out Why We Don't Recommend It
You know that feeling when you think something is going to be really, really, really good and then you try it and end up being "mehh, it's okay". That's WindScribe.
If you want to learn about a low-cost or free VPN that might actually be good, then keep reading. WindScribe VPN offers average but usable speeds, a 10 GB monthly allowance, an easy to understand privacy policy, low-level options, decent security, and abundant settings, making it a good option for those who want a decent VPN on a budget.
If you're itching for particulars, read on!

Visit Windscribe
Overview
---
WindScribe is a Canadian-based company, providing a good alternative for US-based customers. It offers a free VPN plan with 10 GB of bandwidth per month. Their server performance is decent, not as fast as what you would get with NordVPN or another high end product, but it gets the job done. They offer 256 bit AES encryption and the standard openVPN tunneling protocol.
Despite this, we have some reservations about Windscribe particularly their security and speed issues. Similar services like NordVPN and ExpressVPN offer the same service without speed or jurisdiction issues.
WindScribe Pros:
No leaks/safe to use
Ability to bypass Netflix restrictions
Torrents are allowed
Works on multiple devices and platforms
User-friendly app
Good privacy and encryption features
WindScribe Cons:
Slows your Internet connection by 50 percent

Not all of their servers are active
Questionable support
Features:
50 VPN server locations
Unlimited simultaneous connections
Unlimited bandwidth
DNS leak protection
Kill switch
Stealth mode
Ad blocker
Numerous options for port forwarding
Peer to peer support
Extensions for chrome and Firefox
Extension protocols including IKEv2 for Mac and Windows
Should You Trust WindScribe VPN with Your Data?
---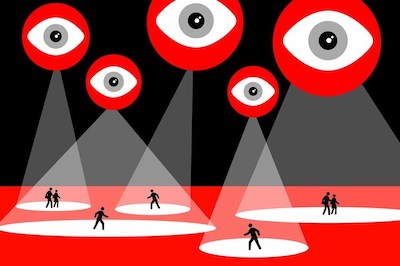 As we mentioned at the outset, WindScribe operates out of Canada. As a result, they are subject to the Five Eyes online surveillance program. A number of reports have clearly shown that the CSIS (Canadian Security Intelligence Service) has been secretly collecting online information from its citizens.
ISPs in Canada have little to no power keeping the logs on their users a secret. They must comply with anti-piracy legislation resulting from Bill C – 11 . This makes Canada a less than ideal place for any VPN service to operate from. There are many legal hoops that Canadian-based VPN services like WindScribe must go through in order to protect their client's information.
If a Canadian-based VPN keeps logs on their clients, then the Canadian authorities could at some future date require the VPN to grant them access to that data with just a warrant.
And don't forget, Canada has some strict copyright laws. This is something consider if you are using VPN for torrenting.
Here's where a major privacy problem with WindScribe comes to the fore.

When you read the EULA of WindScribe, it's very clear that they may monitor and store personal data. One of the positive aspects of WindScribe is the fact that they allow users to use their service on an unlimited number of devices. However, they reserve the right to look at each VPN subscription to make sure that there are not multiple people using one VPN subscription package. The only way that WindScribe can accomplish this is by analyzing and keeping records of the different VPN addresses that use the service as well as the connection logs.
It is also unsettling to us the way WindScribe uses a tongue in cheek approach to describing potential changes to their privacy policy. Despite all of their assurances, most users are less concerned about an invasion from a race of giant spiders and more concerned about not having their private data used against them.

That being said, WindScribe does promise to delete connection logs three minutes after the user has ended their session on the VPN. This means that WindScribe is not interested in keeping data that law enforcement could use at a later time.
Additionally, we do laud WindScribe VPN for writing its privacy policy in simple language that everyone can understand. At least, users know up front the potential privacy issues they may confront.
Pricing and What's Covered
---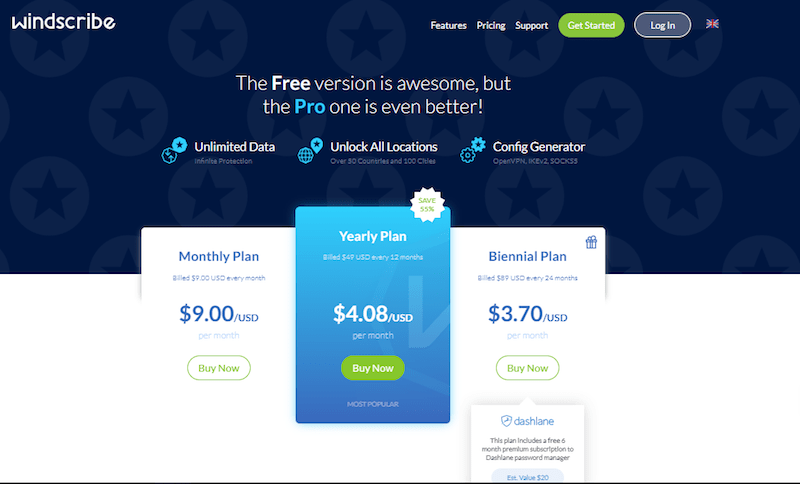 Pricing starts at $9 a month. This may make WindScribe seem expensive. However, if you get the annual plan, which is $49 a year, you will be paying $4.08 a month. This puts the price on par with what you would pay for comparable VPN services. There are a number of options available to get discounts on WindScribe.
For example, stacksocial is offering a lifetime subscription to WindScribe Pro for just $69. That's a 92 percent discount. WindScribe says that they offer these deep discounts on other sites because it allows them to gain access to clients they would not otherwise have access to. However, this is a little suspicious to us. It makes us question the long-term sustainability of the service.
Remember, just because a VPN offers a lifetime service, it does not mean that the service is based on the lifetime of the customer. It is based on the lifetime of the VPN service. And there are enough reasons for us to doubt how long this VPN service will stay in business.
There are four things that differentiate the free VPN offered by WindScribe from the paid service:
Bandwidth – When you use the free service, you are limited to 10 GB of bandwidth. With the paid service, you have unlimited bandwidth.
Server Locations – With the free service, you have access to 11 locations. The paid service gives you access to 50 locations.
Speed – We noticed that the paid VPN servers were just a little bit faster than the free ones.
US-Based Streaming Services – You will not be able to connect to Netflix using the free service. It will only work with the paid one.
Outside of these differences, the software is identical. Once you upgrade, you will see that there are certain servers that are available for use and the bandwidth limit that appears in the application window disappears.
You can sign up for WindScribe in a completely anonymous way. You do not need to provide your name or even an email address. The one downside to doing this is that if you lose your password, you will have no way to recover it. Payment options include credit cards, PayPal, Paymentwall, and Bitcoin.
You have the option to create a free account. The free account provides access to a limited number of servers. The free account is limited to 10 GB a month of use. One annoying thing is that when you sign up for the free account, you're constantly being pressured to sign up for the Pro account.
If you want to get a little extra data with the free account, you can allow WindScribe to mine for cryptocurrency using your computer.
Windscribe VPN has a refund policy that you need to read carefully. There are a couple of points you should keep in mind before you purchase a subscription:
First,

you only have three days to get a refund

.
The refund policy only applies if you buy directly from WindScribe. If you purchase from a third-party, site like SocialStack, there is no refund option.
Finally, if you use more than 10 GB of data within those three days, your refund is void.

In part, we understand the short refund window. They encourage people to test out their product for free before getting a paid subscription.
Connecting Multiple Devices with One Account
---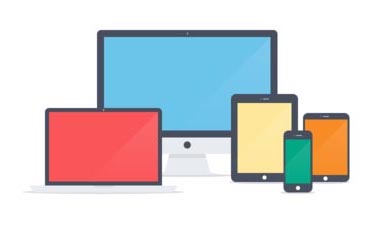 Whether you are using the free service or a paid service, you have the ability to connect an unlimited number of devices simultaneously to your VPN using a single account. This is an amazing feature that is unique to WindScribe. Most VPN services will only allow five or fewer simultaneous connections.
WindScribe is a great option if you have a large family or if you have a small business. With just one account, multiple individuals will be able to benefit from the service. WindScribe Pro allows you to set up a VPN on your router. This protects every device in your network using one external connection.
WindScribe Pro has a VPN infrastructure in 52 countries and approximately 90 cities. They have approximately 500 connection servers.
Installing WindScribe
---
WindScribe is easy to download and install.
Follow the simple prompts to install the program on your machine. Once the program is installed, you will be asked to input your account information or to create a new account.
Once your username and password are accepted, you will see the WindScribe heads up display. WindScribe will automatically connect you to the best server based on your current location.
Does WindScribe Work with Netflix?
---
When a person asks if the service works with Netflix, what they want to know is if WindScribe can bypass Netflix Geo restriction of content that is streamed in the US. Netflix and other streaming services have become very good at identifying VPNs and blocking VPN users.
When you visit the WindScribe homepage, it doesn't say anything about Netflix. This is surprising because most of VPNs that are able to bypass Netflix or other streaming services Geo restriction of content plaster this all over their homepage.
We tried to connected to Netflix using WindScribe's free service.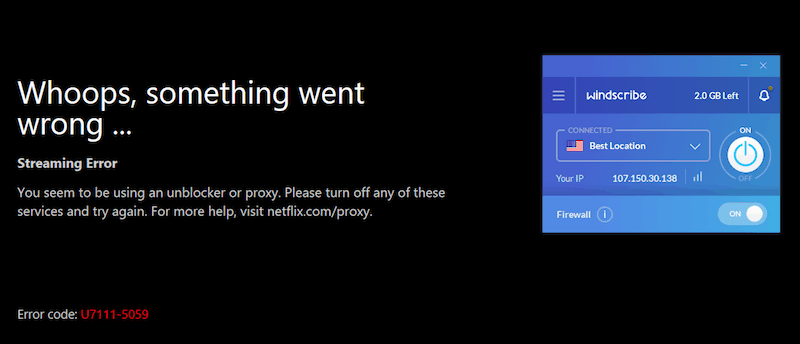 And we were greeted with the frustrating streaming error message you get with many VPNs on the market today.
However, it is a different story when you use the Pro version of this service. WindScribe has a "WindFlix Location" option that allows you access to Netflix US content without any problems. This option is currently available on all platforms with the exception of IOS. However, WindScribe is planning on adding this feature to the iOS platform soon.
It should be noted that WindScribe is only able to unlock your restricted content from the United States and from the United Kingdom.
Privacy and Encryption Features
---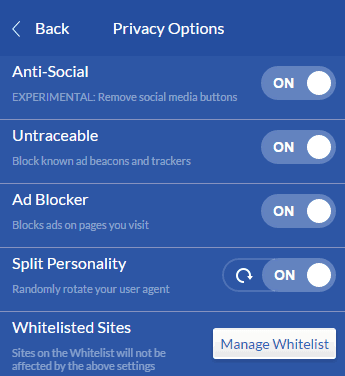 WindScribe has amazing VPN protocols. They include openVPN, SOCKS 5 protocol, and IKEv2. IKEv2 protocol is the default protocol. However, openVPN is the standard in the industry. We mention this because you may want to switch over to open VPN when you start using the product.
With the WindScribe VPN, you have access to AES – 256 cipher with SHA512 auth and a 4096-bit RSA key encryption on desktops and AES 128 GCM cipher encryption with P-256 key exchange and TLS 1.2, ECDHE_RSA for their browsing extensions. These are some very impressive technical details. There have never been hacks at either end of this encryption spectrum.
WindScribe does not keep logs. However, in order to guarantee that free users do not go over their monthly allowance, they do keep a months' worth of bandwidth usage information. They'll also keep track of the open VPN username, your server, the connection time, and the amount of data transferred. They will hold onto this information for approximately three minutes after you disconnect.
Torrenting Is Allowed
---
Many VPNs are banning torrenting. They are worried that they are going to have issues with DMCA complaints. Others who allow torrenting will only offer it on a handful of servers. WindScribe allows torrenting, technically.
They also provide tutorials that show you how to configure different torrent clients. However, they do not support torrents on all of their servers. The reason for this is that in some of the countries where they have servers there are very strong digital copyright protection laws. So if you're thinking about using WindScribe for torrent sessions, you should first check their servers and make sure you can find one that is friendly with P2P and that is relatively close to you.
Server Speed
---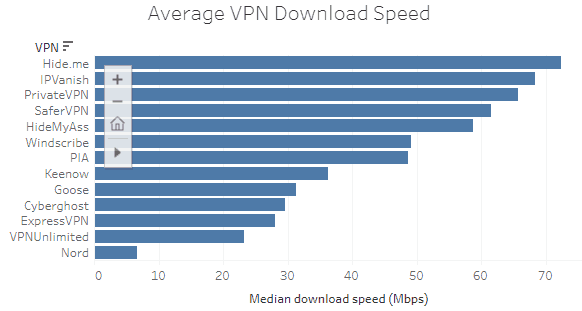 The goal of our speed test is to be as empirical as we can. To accomplish that task, we tested a server in Canada and connected to servers in the US, the United Kingdom, Germany, Australia, and Hong Kong. With each location we used a test file a 50 MB and downloaded it from the server in the United States. This was done multiple times a day at six hour intervals. We took the average download speed for each test and then collected the aggregate data.
The chart below gives an idea of how WindScribe performed when compared to other popular VPNs. As you can see, WindScribe was not the fastest, but it also was not the slowest. It sets somewhere in the middle of the pack.
Here is another test that was done using a baseline speed of around 100 MB per second. The physical location of the test was Germany. Using a Mac OS client and connecting to a nearby server in Germany, the download speeds were 5 MB per second. In this test the results were not that good.
So why the big difference? One factor that does affect the speed of the VPN is server congestion. WindScribe does have a server status page on their website. However, it will not show you available bandwidth.
Customer Support
---
WindScribe has six options for customer support on their website.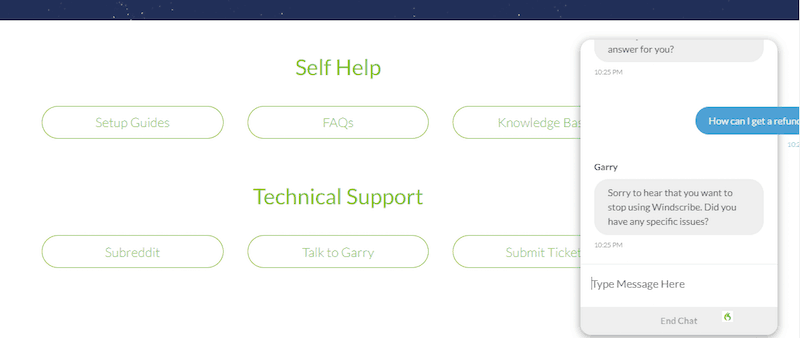 These include:
Setup guides
FAQs
Knowledge bases
Subreddit
Talk to Gary
Submit a ticket
When we saw the Talk to Gary option, we were excited. We thought that WindScribe had a live chat. After asking a question or two, it was clear that we were talking to a program designed to give automated responses. When we typed to the obligatory question: Are you a real person? We got the sarcastic response – "You found me out, you should be a detective. Moving on, what is your question?" That was frustrating and irritating at the same time. It reminded us of their snarky spider invasion comments. You had so much potential WindScribe… But you let us down.
Conclusion
---
WindScribe is a VPN that on the surface offers so much. Who would not like a VPN service that allows them to connect an unlimited number of devices? And a VPN that has a special server set aside to connect to US Netflix? For those who live overseas, this seems to be a godsend.
However, once we started to peel back the layers, it became clear to us that WindScribe VPN is not as good as it seems. Server speed fluctuates drastically. Although it promises uninterrupted streaming connecting to US-based services from overseas, the reality is a different thing altogether.
That's not what frustrated us the most though. What frustrated us the most was the sneaky way WindScribe tried to get around privacy issues. For example, as we showed above, WindScribe says that they only keep a log of your information for three minutes after you disconnect. Later, they state that they keep your bandwidth consumption log for one month. So what is it? Do you keep our information for three minutes or one month?
The support page looks great. Having six options to resolve problems seems ideal. However, having six options that provide little to no solution is disappointing. Thinking that you're going to live chat with someone and then receiving automated responses is not a good feeling. Emailing a support team because you have multiple issues and having a slow reply time frustrating.
WindScribe is a user friendly VPN service and we do see its potential to appeal to some people. However, there are definitely better options available. And don't forget, this service is based in Canada, which mean Five Eyes surveillance network. All in all, if you want to settle, don't let us stop you. But we've done our job of informing you of its advantages and disadvantages. It's all up to you now.
Good luck!
We give WindScribe VPN service 2.5 stars out of 5.
You May Also Like:
Add your own review:
We do our best to independently research products to better help our readers make decisions. That being said, we also want to hear your opinions. We accept individual reviews that are informative and non promotional. Please fill the form below and we'll publish your review. Promotional reviews by companies themselves will not be published. Thanks!