Disclosure: Privacy Australia is community-supported. We may earn a commission when you buy a VPN through one of our links. Learn more.
Best Cheap VPNs in Australia (2023)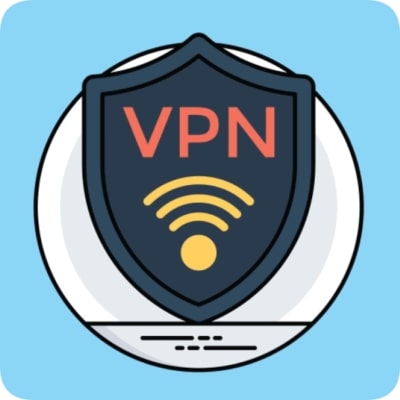 "Big brother has its eye on yous."
OK, maybe a dramatic way of putting things. But not having a VPN is, indeed, a rather effective way to end up buggered, while online.
Today, more than a quarter of all internet users already depend on VPNs, according to the Global Web Index. Also:
42% use VPNs on social media, to catch up with cobbers

& 50% usage is done on smartphones
All our top, cheap VPNs can be used on multiple devices, from your laptop to your tablet. You can reduce your chances of identity theft, getting your credit card information swiped, or being tracked by surveillance agencies – all while on-the-go.
So, What's a VPN – and Are They Cheap?
The ones in our list are not only world-class but excellent value.
Note: You shouldn't spend more than 6 AUD / month for any VPN. If you use the right promo systems, this can climb down to less.
So, what is a VPN and why do you need one?
Let's say you are trying to access a public Wi-Fi network. Maybe it's crossed your mind that somebody else might be monitoring your activity.
Well, whether from home or using a public connection, this is the reason for virtual private networks. VPNs keep you uncompromised when online.
They create an encrypted tunnel that separates you and whatever server is hosting the website/internet bandwidth you are accessing. Surveillance agencies, hackers, and other cybercriminals cannot see your IP address or other compromising pieces of data.
See related: VPN or HTTPS?
Best Cheap VPNs in Australia: Top 5 Services
---
1. NordVPN (Best Australian VPN of 2023)
---
Key Features:
Split-Tunneling Protocol
Highest Encryption Levels
Works on MacOS, Android, iOS, & Windows
Works With Hulu, Amazon Prime, & Netflix
Stellar Performance-Value
Money Back / 1 Month
Customer Support 365 / 24 / 7

Pros
Great Speeds
Highest-Level Encryption
60 Countries / 5000+ Servers
Cons
Some Monitoring
lack of iTunes Refunds
Advanced Security Protocols ⚙️
NordVPN offers you the best encryption-level as possible (full NordVPN breakdown).
Grab 256-AES encryption, which is virtually impossible to break. Also get access to – what we regard as – the most secure protocols on the market – OpenVPN and IPSec/IKEv2.
VPNs allow you to take care of your own security.
NordVPN includes a great user interface, making this security system easy to manage.
You don't need to understand the highly-technical security system, working under the bonnet, with: HMAC SHA-256 hash authentication, as well as Open Tor.
Adware/Malware Blocker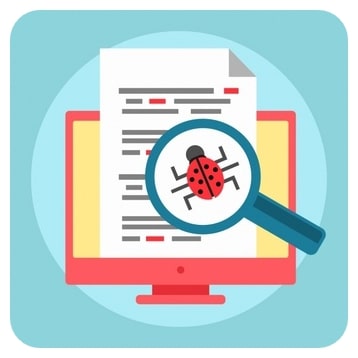 You'll also find Nord's native CyberSec feature, which takes care of adware and malicious websites. It will also prevent you from being tracked via cookies and the likes.
This can be found and activated in the Settings dashboard.
Automated Leak-Checks
Your risk of leaks is far greater with one of the 1000+ free VPNs offered on Android stores. Avoid, at all costs! We still recommend that you test your VPN for your paid VPN… just to make sure.
While the test – linked above – does many useful and recommended checks, the many automated functions in the Nord app does the following automatic checks:
Blocks WebRTC Instantly

Blocks IPv6 and prevents IPv4 leaks & manages DNS requests
(In effect, it self-manages against potential leaks.)
This is incredibly useful, though we still recommend running tests, to double-check.
Customer Support Anytime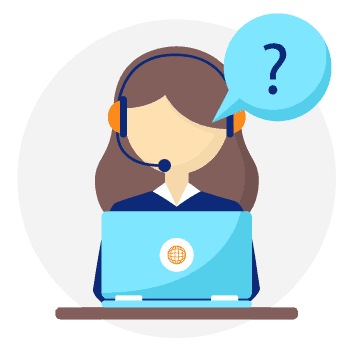 Get anytime live chat support. Without this, we couldn't possibly have ranked Nord number two.
Support can be found on the bottom section of the home page. No need to log in, Just click on the chat icon. Reviews for customer support are great.
Speedy VPN – Australia or Elsewhere
Stream your favorite show without being tracked, or do online shopping without being slogged-down with delays. You can expect minimal decreases with NordVPN.
Along with a world-class encryption protocol, they have over 200 Australian servers, with up-to-6 simultaneous connections. You should find one in your city, providing optimal speeds.
We've seen figures that are reliably over 100 Mbps – the example below is using a Perth server. More than good enough for gaming or high-definition streaming.
Figures are relative to the internet speed your ISP currently allots you
Kill Switch ☠️
Here's how kill switches work. (They are not as sinister as they sound.)
Let's say that your VPN cuts out erroneously. In other words, you did not ask for it to stop operating. Maybe there was a glitch with your computer.
The kill switch stops any internet traffic from continuing, which would otherwise not be masked. It does this in one of either two ways, which you can choose:
Full –

all traffic is blocked

App – which

shuts certain apps

if the VPN is disconnected
Netflix-Ready
You can set up a US Netflix account from Australia… If this is something that sounds up your alley, well, Nord is a great choice.
First, ensure your VPN is active.
It will run unseen, opening access to the Netflix website. Because speeds are minimally reduced – making this one of the fastest VPNs Australia has – you can stream your favorite HD shows without buffering issues.
Use this for Netflix, but also ublock Amazon Prime, BBC iPlayer, Hughley, and any what's your favorite podcasts. A world-class VPN for streaming Australia-side and elsewhere.
Refund Policy (1 Month)
Another reason why we recommend NordVPN. Try this free, with a refund guarantee.
No arguments. You'll get your money back if you choose to unsubscribe inside of 30-days. You can find the cancellation option by logging into your account first. Head to Automatic Payments and cancel. Or do this by talking to a live chat rep.
Best VPN (Australia) Deals Available With 2-Year Plans ?
Know that – for the best VPN Australia has budget-wise – longer contracts are a must (two-years to be exact, at least).
Shorter contracts cost much more. The absolute best monthly price requires a 3-year contract.
See related: NordVPN vs ExpressVPN
2. Surfshark
---
Key Features:
Strict No-Logs
Very Secure
Split-Tunneling
Kill Switch
Use With Any Number of Devices
Support Through Live Chat 24/7
Pros
Top Cheap VPN – Australia Plans
1000+ Servers / 60+ Countries
Works With All Top Streaming Providers
Cons
Less Servers Than NordVPN (Next Up)
Slower Peak Speeds
Not Good for China-Based Users
Works Poorly When in China
In the massive population of China, VPNs have become an important way of sidestepping surveillance by network firewalls and administrators. (Full Surfshark review, for more).
VPNs also work when registering Chinese-owned domains. Or they should.
Surfshark is not well-suited to evading Chinese surveillance "surf-waters." None of the app's servers work – as of mid-2020. Even the manual Shadowsock connections are usually blocked, if you can even manage to find one.
If you intend to surf in China, this is not your VPN of choice. This also relates to if you want to access Chinese servers from outside China.
Reliably Fast Speeds – On Average
We've only selected VPNs that offer good surfing speeds, so you get a great user experience.
For surfing in Australia – and most countries – you shouldn't expect too-great a speed decline. NordVPN may be the fastest VPN Australia has, but Surfshark holds up well.
Critically, there are servers available in five major cities: Perth, Adelaide, Melbourne, Sydney, and Melbourne. Surfshark estimate a 20-30% reduction in your internet speed.
If you already have a fast connection, you should have no issues with online gaming or high-definition streaming. Find a server closest to your location, as this is important for optimal speeds. This is a world-class VPN for streaming Australia state-side.
(Trustpilot reviews for Surfshark are extremely positive – customers are satisfied.)
Top Discounts ❎
Click on our link – above – to activate any of the latest great discounts available on the various plans.
The best deal comes with a two-year contract. There's a 30-day money-back guarantee, letting you try things out.
Sign up by using a wide selection of payment choices, which includes PayPal and cryptocurrency.
Military-Grade Security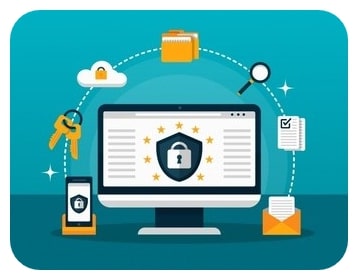 Regardless of the host, firewall, or ISP, VPNs are your best safeguard against unwarranted surveillance, tracking, and hacking.
Surfshark has a strong infrastructure, with frequent updates.
Two-factor-authentication is the most recent addition. But they are also constantly making new servers available.
None of your information is logged. You can split-tunnel, which lets your VPN work on specific internet-traffic streams. And you are always protected by the highest level of encryption possible…
256-AES encryption is virtually unbreakable. And your IP address is protected, via the Kill Switch feature.
Great VPN For Streaming (Australia Or When Abroad)
?
Surfshark gets on foreign versions of your favorite stream sites, like Netflix, no problem.
This is particularly true if you don't need to use SS in China. And if you already have a fast connection. If so, this VPN choice is a top-tier choice.
Final Tip ⭐: Remember, VPNs greatly boosts your online security! Try them out for a month, if unsure – get your money back if you're not satisfied.
3. VyprVPN
---
Key Features:
Highest Encryption
6 Connections
Cloud Service (VyprVPN Business)
Use With ESPN+, Netflix, & More
Money Back (1 Month)
Support Through Chat Anytime

Pros
Great Discounts
70 Countries w Servers
Super-Advanced Settings
Cons
Average Speeds
No Crypto Pay Methods
Many Virtual Servers
Great Geo-Blocking Tools ?
The silent stalker.
Well, this helps you be stalker-proof. Access some of the streaming favorites like Hulu, YouTube, Facebook, Instagram, and Amazon Prime. Regardless of your geolocation, bypass blocking restrictions.
Our VyprVPN review covers the VPN from top-to-bottom.
This is a very good option for Peer-To-Peer torrenting as well. They have no specific guideline-policies on torrenting, but for now it seems to be allowed.
A Large Number of Virtual Servers
Virtual reality is a very cool feature that will revolutionize gaming and the mobile experience.
But when it comes to your server location, you get the best bang-for-your-buck when the location is physical.
VyprVPN has a large number of virtual servers. For example, you might select a server supposedly located in Florida, but it turns out to actually be in Japan.
The provider does not disclose how many actual physical server locations they possess.
This does not affect your security, but may impact you when trying to optimize your connection speeds or avoid restrictions in certain countries like China and Iran.
Surprisingly Strong Speeds
Surprisingly, VyprVPN performs rather well in this category.
You can expect marginal reductions in connection speeds – of about 10 to 15%. There also won't be an abundance of dropped connections or system errors. Very solid infrastructure.
Discount Deals / Price
If the large number of virtual locations is not a turn-off, this VPN is one of the cheapest around. Select a two-year package for the optimal pricing.
Making sure you are protected when online is super-affordable.
VyprVPN Business (Cloud Service – Dedicated Server) ☁️
Okay, so this is one of the advanced features Vypr offers – and unique. This is the only VPN that lets you grab a dedicated IP address for your company.
When you do shared hosting – which regular VPN plans do – if there is a breach on a particular server, all connected machines become compromised.
With dedicated hosting, however; not only can you self-host with a dedicated server, your chance of being prey to some great security threat is also much-reduced.
Access far-improved speeds. Also, add specialized customisations to your connection.
Great for China
Whatever continent you want to use this on, there will be servers available there.
There are servers in more than 70 countries – 700+ servers. Choose from over 200,000 IP addresses. And access dynamic server-switching, bypassing third-parties.
Surfing anonymously in China, other highly-censored states like Iran, or sites owned by these states? Manually connect to servers in that location. Bypass network firewalls/administrators.
4. Private Internet Access
---
Key Features:
Up-To 10 Connections At Once
Get OpenVPN & L2TP/IPSec
No-Limit on Bandwidth
No Data Logs
Blockers for Ads, Malware, & Trackers
Refund Policy (30 Days)

Pros
Simple Setup
Great Public Wi-Fi Security
Cheap VPN for Australia
Cons
Fiddly User Interface
Only 33 Countries With Servers
Basic Features
Keeps Your Data Private
Private Internet Access had proven – in legal court – that they do not keep logs.
That's a security track-record that can give peace of mind. The alternative – VPNs that keep a record of your personal data – are unsafe to use.
If there's a record of your information, it can be retrieved by an attacker or even legislation. The latter is more of a risk if you reside in a country that can force VPNs to hand across information.
Because none of your information is tracked, there is nothing for them to give over to surveillance agencies and cybercriminals. (Full Private Internet Access review, for more).
Tiny App File Size
Only 26 megabytes of free space are needed to install this app.
That's practically nothing. The VPN version of Uber Lite. But, there is a cost for less size. While everything is very easy to set up, the interface is not especially smooth and modern.
All the basic features you would expect – of a worldclass VPN – are available…
But, there are some fussy elements, such as lack of customisation of login information. You may need to pull this up by email, every time you use VPN on a different device!
If memory is good, you won't mind.
Great Protocol Options
Perhaps you need to have some protection against tracking, with additional encryption layers. But you don't need an immense amount of it.
You can switch to Point-To-Point Tunneling Protocol PPTP), which is the speediest encryption protocol around. Also, not very secure. When you're doing serious online shopping, then you can turn to something like OpenVPN, which offers military-grade protection.
This is great flexibility, and the reason why PIA is one of the best, cheap VPNs Australia has access to. Turn up your speed or security, according to need. Do this via desktop or mobile app.
Crypto Payments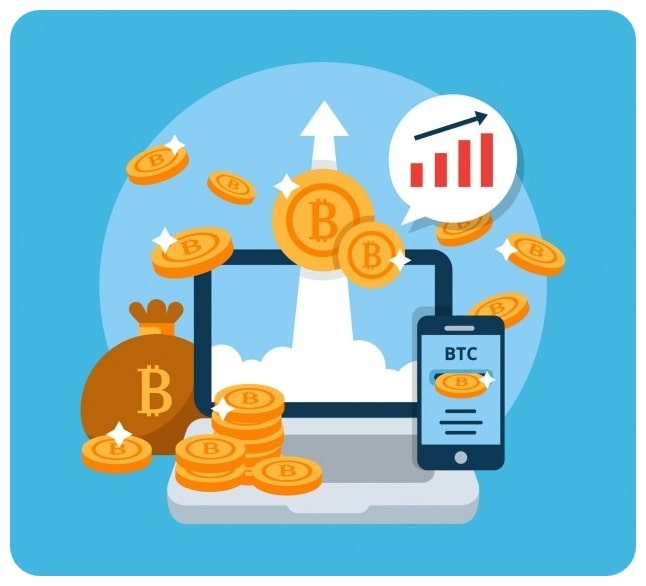 What a drawback, that your VPN gives you anonymous surfing-abilities, but payment-processors keep a track record of you contracting with the provider.
One way around this is to pay for your VPN using a crypto-currency method such as Aetherium or Bitcoin – be completely invisible ? during the whole process.
PIA allows this option.
Good Australian Server Speeds
teslaNordVPN and Surfshark may be a touch faster, but PIA is solid in this metric, with plenty of Aussie servers.
We noticed only a small drop in internet connection speeds. Sydney servers offer the fastest VPN Australia connections across the mainland, for whatever reason.
A drop of about to 15% is most likely. If you have a fast ISP, there should be no issues doing the regular activities you get up online. Very good performance for such a cheap VPN (Australia is served well here).
Data-Leak Protection
VPNs should protect you from being spied on. But free providers are infamous for leaking. In other words, they reveal your information.
Things can slip through the cracks, such as through the DNS or via WebRTC.
PIA has a strong infrastructure in place, to keep your IP secret. There is a low probability of that information leaking and being passed on to government agencies.
5. CyberGhost
---
Key Features:
Exceptionally Secure
Log-Free
Uses Split Tunnels
Special Torrenting Servers
Up-to-7 Devices
Support Through Live Chat Day-In & Day-Out

Pros
Great VPN for torrenting in Australia
Super Easy to Use
Great Privacy Policy
Cons
Limited No-Spy Servers
Middle-of-the-road Price
Not Great for Censored States
'Best Location' – Smart Feature
This is one reason Cyberghost is one of the fastest VPNs Australia has to choose from. Simply log into your VPN, from whatever device.
Turn the client on. Make sure your connection mode is set to 'Best Location.' Your VPN will automatically establish an optimal connection for your location.
Servers will be selected based on what gives the best performance for your geolocation. You have 2 options (for Completely Manual, choose a country AND server):
Completely Automatically – Chooses the best country/server, based on an internal load balancing system

Partly Automatically – If you select a specific

country,

the best server is chosen
Top Customer Ratings
Cyberghost currently has a 4.8 star-rating on trustpilot.com.
Customers have even jumped over from other top-rated VPNs, in order to get a better service with Cyberghost. It really can do everything.
Going with actual customer ratings is a good way to see how a VPN really performs at ground-level. Using customer experiences is a roughly reliable way to get a good metric on performance levels.
Netflix Champion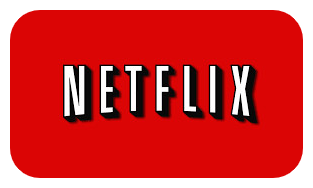 This VPN is very effective with accessing geo-blocked Netflix libraries, for e.g. it is effective with UK and US libraries, which are among the most popular.
Speeds don't drop much, allowing you to get a great streaming experience. Use it for Disney+, YouTube TV, Sling TV, and BBC iPlayer. If streaming is your goal, Cyberghost is a good choice.
Torrenting Favourite
This is a perfect choice for torrenting since it's designed to work well with it. CG even uses specialized servers targeted at torrenting, which are optimized for P2P-sharing at top speeds.
In other words, you can be sure that your information will be kept anonymous and secure while handling torrent files.
Information – about the total number of users on each server, distances, and the load percentages – are also shown automatically. This gives you useful hints about what server to use, for the best possible download times.
Split Tunneling Feature
Not every VPN offers you this solution, but it comes in handy.
While every VPN creates an encryption tunnel, only some let you split that tunnel; allowing you to access foreign and local services simultaneously.
In other words, you can keep a portion of your ISP's bandwidth available, while using your VPN for a specific stream of online information.
How would this be useful?
Some services require you to reveal your IP address when using them, such as with the payment processor, PayPal.
Let's say that you are downloading a torrent but need to access information on PayPal.
Split Tunneling lets you use your ISP's bandwidth for that purpose, while still having your VPN – for example – managing your torrent downloads, in the background.
45-Day Money-Back Policy + 24 HR FREE Trial
If you want to try a VPN before paying, Cyberghost is completely without cost for 24 hours.
On-top of that, the VPN offers you a longer money back guarantee than any other VPN on this list, of which we've included only the best.
Every other VPN office for 30 days, while Cyberghost gives you 46 days to make up your mind, if you include the free trial period. If you're not happy with the service, get your money back, as long as you claim within this period.
Best Cheap VPN Australia Buying Guide
---
Depending on your specific needs and preferences, here are the best cheap VPNs for Australia that are optimal for serving different purposes.
Best VPN Australia Has for Your Budget
Surfshark offers the best value-for-money, while the cheapest is VyprVPN.
Fastest Cheap VPN
Our tests of connection-speed declines – when using each VPN – ranks NordVPN as the fastest available VPN Australia has (3.2% average drop).
Best VPN for Torrenting or Streaming
Cyberghost! It's the only one with specialized servers for torrents.
More? We wrote this absolute best VPNs for torrenting guide.
Most Secure Cheap VPN
It's hard to compete with the unique VyprVPN for Business feature found with this client, where you can get a dedicated server for self-hosting. Inside this Cloud bubble, third parties cannot see what you are up to, though this may be unnecessary for ordinary users.
VPNs With Most Servers
Once again – NordVPN. Find 5000+ servers in more than 60 countries. You may find that some – like VyprVPN – boast a good number but mostly have virtual locations.
Surfshark has many physical servers but slightly less than Nord.
Logging-Free VPNs
Every VPN on our list doesn't log data. That means your activities are completely invisible. To go further, choose a VPN that accepts crypto – and pay invisibly.
Best Cheap VPN for Censored States
If you need to use your VPN in China, the UAE, or Iran – or a similarly-censored state – VyprVPN is your choice.
It has lots of manual servers in censored countries that effectively bypass monitoring and surveillance.
VPN With the Best Protocols
Once again, all on our list have access to the expected selection of security protocols, which is why these are the best Australian VPNs around.
OpenVPN is one of the the best protocols around. It's free, open-source, and allows point-to-point browsing.
We talk more about protocols in the FAQ area (see below).
Simplest Cheap VPN
Surfshark and Nord take the win here.
Best Cheap VPN for Customer Service
We wouldn't include any of the VPNs lists as one of the best, unless they all had stellar customer support. All have live chat, 24/7.
Most Compatible Cheap VPN
Grab compatibility for whatever device or OS you use, regardless of the VPN – all have full compatibility with all the popular systems. Surfshark is notable for having unlimited device connections!
Top Australian VPN FAQs
---
Folks that are getting a VPN for the first time in their lives often end up confused after they read a detailed review. Below, you can find the most common questions regarding cheap VPNs answered.
What's the Best Cheap VPN Australia Has?
Activate Split-Tunneling and Kill Switches. Use your subscription for any number of devices. Access over 1000 servers in more than 60 countries.
Surfshark simply does it all, while maintaining outstanding speeds.
Also, it has no problem accessing the most popular streaming sites like Netflix and Hulu. And the encryption level is the highest available for many industry-leading VPN.
Are Free VPNs Recommended?
NO. Even the best free VPNs are a bad idea. Or please take our word for it.
The long-and-short of why you should avoid free VPNs is that they contain malware, adware, selling-off-your-private-data-ware … and beware.
By comparison, cheap VPNs are a great idea. And those in this guide provide a world-class service very affordably. From Surfshark to NordVPN, it's well-worth the cost.
Should I Bother With a Cheap VPN?
Since VPNs expanded from being exclusively used by businesses, they started targeting the average mobile-device user.
These companies understand you don't have loads of money to spend on internet browsing. They also understand that browsing security is more impotent than ever.
More people have realized that not using a VPN is like leaving the house without clothes. The market has steadied at a very affordable level. Now is the time to grab a deal.
Are VPNs Legal in Australia?
Even though Aussies have harsh laws disallowing you from accessing restricted content, as it turns out legal loopholes means it is perfectly legal to use a VPN in Australia.
We won't get into the technical ins-and-outs of this, but there has been a tussle between streaming sites exploiting Australia's harsh laws, by introducing premium prices.
As it stands now, you can access restricted (geo-blocked material), from say America, without infringing on Australia's Copyright Act.
Is Watching Netflix With a VPN Illegal?
Nope. Go For It. Just make sure you don't videotape and redistribute these shows. Piracy is a crime.
Other than that, there's no problem with accessing geo-blocked Netflix. Or with creating an account from a website other than that specific geosite location. (More? We wrote a "Best VPNs for Netflix" guide).
Currently, it is not considered illegal to view outside of specific locations, but it is fair to say that a company officially frowns upon it.
Is It Bad to Leave My VPN On All the Time?
Keep your VPN on if you are trying to actively access geo-blocked materials.
But, when you're done, there's no need to drain the bandwidth. A very cool hack you can use is to start your streaming site and then immediately disconnect your VPN.
This will begin drawing internet resources from your ISP, as the rest of the video plays, saving your VPN. But this is not effective on Netflix. It seems to work with Hulu.
Also, turning your VPN off will return your internet speeds to their fastest.
Are Cheap VPNs Safe?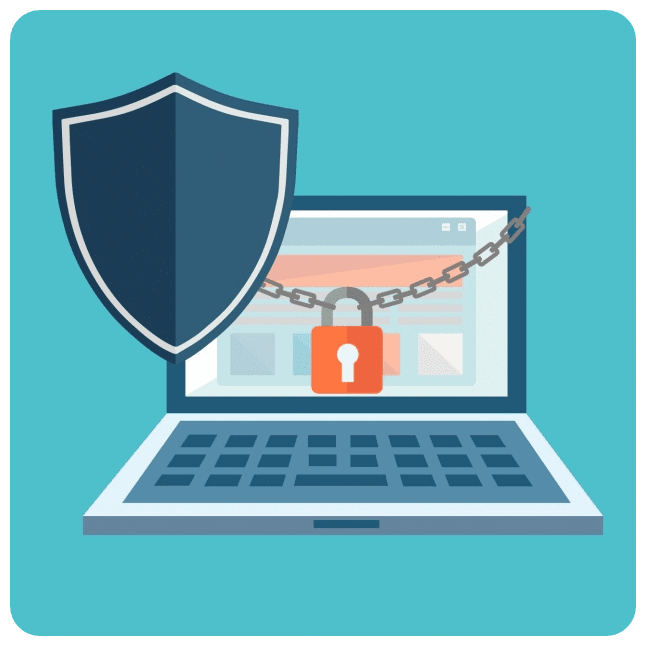 Privacy Australia never recommends completely free VPNs, as they sell-off your data and install malware onto your device!
It's not the same thing as something like great antivirus software, of which there are many good options.
Those on our lists all have the best security protocols available, with Layer 2 Tunneling Protocol/Internet Key Exchange and OpenVPN with 256-bit encryption. Also, grab free trials in some cases, and money-backs in all.
Closing Statement
---
Today, you're far better off with a VPN than without.
Access public Wi-Fi Spots

/

be secure when surfing at home ?

Stay invisible to surveillance agencies

?
Also, put an extra layer of protection between your credit cards and hackers… VPNs are also excellent for freelancers, businesses, and collaborators – who all need to share information with each other.
(If you don't like your choice, just ask for your money back).
---