Disclosure: Privacy Australia is community-supported. We may earn a commission when you buy a VPN through one of our links. Learn more.
Best Micro Investing Apps in Australia (2023)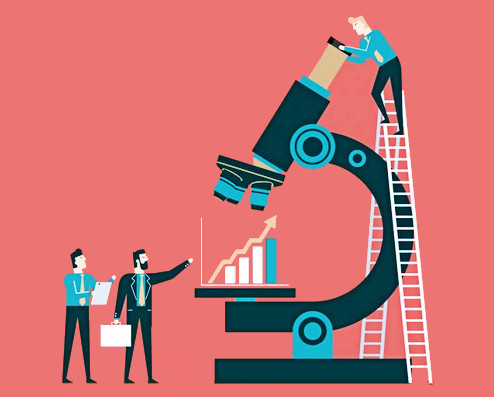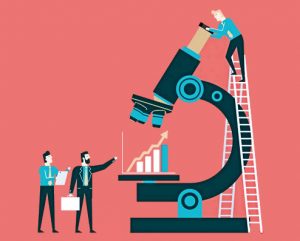 These days, the web has a fair share of investment opportunities. From long-time trusted long-term investments to micro-investments, there really is something for everyone.
There is no longer a need to make large investments, with micro-investing offering investors with all budgets a chance to get in the market.
Below, we've gathered the best micro-investing apps along with some tips on how you can make the most out of small-scale investing.
Table of Contents:
What Is Micro Investing? 💰️
---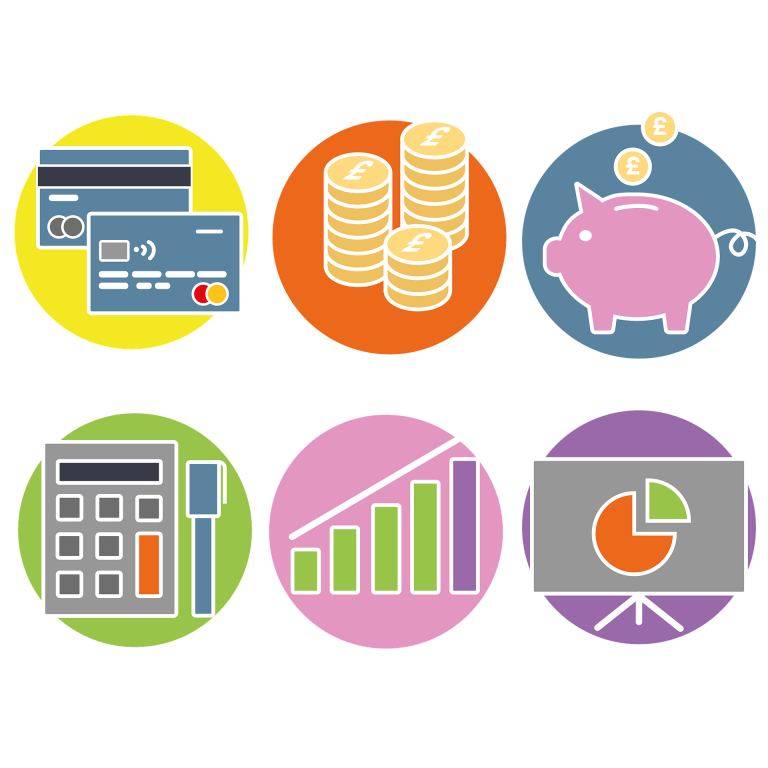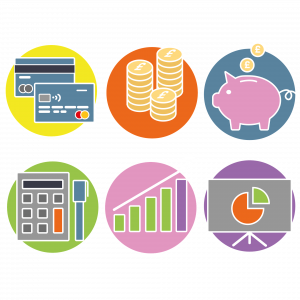 Micro investing is the new phenomenon taking over the globe, helping people secure their assets for later use. It's a matter of math and budget, as some people make more than others.
By investing micro amounts over a long period of time, the possibility of having a substantial amount saved is high.
While some may choose to micro invest into savings accounts, others choose to add the amount that they've saved over time into investing accounts, ones that accept low initial investments.
Why Go Micro?
---
Traditional investing within the stock market required investors to choose a strong stock and invest a large amount, watching it grow over time into a significant amount. Today, those options are still there, though many investors are choosing to go micro.
There are many reasons to invest micro amounts, some of which include:
It's more simple
It costs less
The return is great
Better interest than a savings account
Options to update and change strategies to maximize return
What to Look for in Micro Investing Apps
---
Since the popularity of micro-investing is on the rise, there are a ton of apps to choose from. When looking for the best micro-investing and trading app for you, consider looking for those that have:
Lots of options
Low to no minimum investment amounts
Low fees for trades
Low to no brokerage fees
A trusted name and reputation
7 Best Micro Investing Apps in Australia
---
Knowing what to look for in a micro-investing app is just one part of the process of finding your perfect fit. We skimmed the web and found the best apps that check all the boxes.
Below, we'll introduce you to those apps and include a look at the pros and cons.
1. eToro – Best Overall Investing App for Beginners
---
There is no doubt that eToro is one of the most well-known names in online investing. Their micro-investing app is solid and comes with a ton of great features, all of which are great for beginners and beyond.
Key Features:
Copy-trading
Licensed and registered with Australian Securities and Investments Commission (ASIC) and CySEC
Access to advanced learning tools
eToro AUS Capital Ltd ACN 612 791 803 AFSL 491139. OTC Derivatives are speculative and leveraged. Capital is at risk. See PDS
Low Initial Investment
There are not too many accounts out there that allow you to start investing with smaller amounts. With eToro, you can invest micro amounts, starting with just $25 for crypto and $50 for all other markets. Use that and set up your portfolio for micro investment or log in and add funds any time.
Copy Trading
If you're unsure of the best place to invest your money, you could take advantage of copy trading and do as the pros do. The copy trading feature from eToro allows users to take a look at what their chosen pro investor is doing and copy them, attempting to score some of the same success.
Educational Tools
For any investor that's looking to learn the ropes, you'll find what you need with eToro. They offer a long list of educational tools meant to simplify the process and give investors of all levels a chance to get some hands-on action before investing their own funds.
Much of the educational tools are in the form of documents that users can read and videos that they can watch. All users will also have access to a community of investors, all of which can help when investors are looking for some advice for how to make things work for them.
Pros
Regulated by several renowned names
More than 15 million satisfied users worldwide
More than 2400 stocks listed
Copy your favorite investors for better portfolio diversification
Cons
Not much for the advanced trader
FX trading comes with higher fees
2. Raiz – Best Overall for Security Features
---
Raiz has earned a name as one of the best micro investing tools on the web. Their unique approach allows investors to use their spare change to fund their accounts, turning that around and investing it into accounts so that they can grow over time.
Key Features:
$5 minimum investment
Start for only $2.50 per month
ETFs available
Top-notch security

Top-Notch Security
Raiz has an impressive security setup, one that is rivaled among other micro investors. They provide SSL encryption along with multiple authentications to help keep users safe.
They pride themselves on offering bank-level security to all users, promising that none of your information will be stored or sold to third parties.
Flat-Fees
Micro investors should choose an account that allows them to keep more of their money. That means losing less of it to fees, including those for subscriptions and brokerage.
Raiz eliminates all of those, charging one flat fee of $2.50 for all accounts that are under $10,000. Those that are over $10,000 do not have to worry about paying for a subscription, simply enjoying a fee of 0.275% per year on investments.
Customization
Users can set up their portfolios to their liking, choosing from eight pre-set portfolios that were crafted by pro investors. The key is to use micro funds and add them to a portfolio with some of the strongest stocks on the market, some of which include a number of ETFs and Bitcoin, just to name a few.
It's not just about customizing your portfolio, but also your app, which you can do with Raiz. Users can change up their interface and get their app set up any way that they'd like, enjoying the ease of setup and the simplicity of checking on accounts.
Pros
Funds come from rounding up purchases
Investments are instant and require no action from investors
A flat-fee structure that doesn't take too much out of user's pockets
Top-notch security
The innovative mobile app that's full of customizable features
Cons
Accounts over $10,000 have a higher account fee
There are no guarantees when investing in any accounts
3. Spaceship Voyager – Best Low-Cost Micro Investing App
---
Before your first $5,000 with Spaceship Voyager, you won't have to pay a penny in commission or fees. After that, the annual fee kicks in, though it's only 0.05%, one of the lowest for micro investment accounts around.
Key Features:
Invest with as little as $5
Customizable payments
Low fees
Access to advanced educational tools


Set your Investing Goal
Spaceship Voyager has really gone above and beyond when it comes to motivating investors and keeping them on track. Their investing Goal features allow investors to set their goals and will give them tips to getting there.
This comes along with an interactive emoji that's there to cheer investors on and constantly reminds them of the goals that they have set.
The encouragement of the investing goal is something that all investors can enjoy, doing so to keep motivated, stay on track, and take steps to build their wealth even higher over time.
Access to All Portfolios
Some micro investing apps will only allow users to select one pre-made portfolio. While most of them will feature big names and some highly sought-after investments, there is still a choice to be made.
Starship Voyager gives their investors the opportunity to choose all three, allowing them to enjoy access to the markets they want.
Ethical Investing
For those that are looking to make a difference while saving their funds for the future, Spaceship Voyager offers an ethical investing option, one where all investments within the portfolio are carefully selected for ethically conscious investors.
Certain companies are left out to leave room for some unique and competitive options that keep the earth in their mind.
Pros
Options for automated investing are available
Create the payment schedule you want
Choose from one portfolio or invest in all three
Enjoy an interactive feature to motivate you to reach your goals
Cons
Some fees can get high, especially as your investments grow
Limited choice for portfolios, even though you can choose to invest in all of them
4. Sharesies – Best Newcomer Micro Investing App
---
Sharesies was built on the idea that anyone should be able to invest. No matter if you're a multi-millionaire or just starting to build your wealth with your first job, Sharesies is guaranteed to have an investment option for you.
Key Features:
Managed funds and ETFs are both up for grabs
Innovative app
Access to a number of advanced features
Automated trading made easy

Investment Tracking
If there is one thing that Sharesies has made easy it's tracking investments. From the app, users can log in and find trends in their investments and their portfolio, tracking them to ensure that they make the right moves.
Sharesies will give investors the opportunity to choose their portfolio based on their findings, going with the one that fits their investment style the best. That could mean different things for each investor, which is why it's great to have options.
Investment Options Galore
Sharesies were created to give investors of all levels a way to enjoy the powers of the stock market. Together with automated technologies and several account investing options, Sharesies offers investors from all walks of life to reach their financial goals.
Whether it's investing small amounts here and there, adding automatic deposits to portfolios, or creating a Kids Account, options are endless.
Individual Investments
Unlike other micro trading platforms, Sharesies works to allow investors to create their own investments. There are no pre-made portfolios to choose from, only markets of all kinds.
That gives investors full freedom to choose what they invest in, whether it's single stocks, multiple, or a carefully selected portfolio to help them reach their goals.
Pros
User-friendly app and website
Full freedom to choose the investments you want
Lots of options when it comes to markets, including ETFs, Forex, and more
Access to Smartshares, Sharesies' hand-picked markets that show promising growth
Cons
Not distinguishing between sustainable and non-sustainable funds
Fees are higher for non-New Zealand markets
5. Acorns – Best Robo-Advisor Micro Investing App
---
Spare-change savings, cash-back rewards, and automated trades are just a few of the top features that you can find when you choose to invest with Acorns.
Investing is made easy and, even if investors don't feel they have the time, they can enjoy an out-of-sight-out-of-mind form of automated micro investing.
Key Features:
Hands-off investing
Invest with as little as $5
Access to socially responsible stocks
Cash-back rewards

Top-Notch Robo-Advising
Acorns robo-advisors take the wheel, putting together a set of options that are best for each investor. Using information like age, financial goals, and income, the robo-advisor gets to work, drafting portfolios that are filled with goodies tailored to each investor.
Investors can browse options and accept or take things into their own hands and choose their own stocks.
Access to Socially Responsible Stocks
Many investors are looking to invest but do not want to do so in companies without a certain moral. Acorns make that simple, putting together the most socially and environmentally responsible stocks, allowing investors to choose them as part of their diversified portfolio.
Real-Time Rebalancing
Because the market is constantly fluctuating, investments can go up, down, and all-around in one trading day. Acorns works to keep an eye on all fluctuations, balancing each account to hold maximum value at all times.
This happens without any investor interaction, allowing them to enjoy the powers of real-time analysis.
This is one of the many ways that Acorns works to help secure the amount that you have invested, so you can enjoy more of your time making other plans for the future and not having to keep up with what's happening with your micro investments at all times.
Pros
Spare change is automatically invested
Automatic cashback options
Access to rebalancing to reduce losses
Little to no interaction needed from investors
Options to choose socially responsible stocks
Cons
No tax strategy offered
Fees tend to be high on smaller amounts
6. SoFi Invest – Micro Investing Apps with the Most Diversity
---
With SoFi, investors have access to complimentary certified financial planners and trades at all times. They can choose between active and automated investing, setting up their accounts to their preference.
An account with SoFi comes with access to crypto, ETFs, and stocks, giving investors the tools they need to diversify.
Key Features:
Zero management fees
10 different expert-selected portfolios to choose from
Complimentary certified financial planners
Automatic rebalancing


The Human Touch
Not many apps that offer automated trading options offer any kind of human interaction. That's one of the features that make SoFi stand out, as they provide all investors access to free certified financial planners.
They are not driven by commissions and are there to help all investors make the best investing decisions.
Customer Care
Not only can investors access a real person when discussing investments but also if there are any issues along the way. Customer care is filled with agents that are available all week within business hours.
They offer live chat, phone, email, and social media so that investors can choose their preferred form of contact.
Diversification
SoFi's automated algorithm works to create the best portfolio for each investor based on a series of criteria. Investors have 10 total portfolios to choose from, going with the one that gives them the highest opportunity for return and the best market options.
Part of diversification works to secure investments, taking away much of the risk that comes with only investing in one type of asset or one stock.
Pros
10 portfolios to choose from
Access to certified financial planners at no additional cost
Solid customer support
Zero fees when it comes to management and account setup
Cons
No tax-loss harvesting
Account types limited compared to the competition
7. CommSec Pocket – Best Micro Investing App for ETFs
---
CommSec Pocket is another new kid on the block, though it's cornered the market when it comes to ETFs. They offer seven ETFs to choose from, all of which are accessible for a minimum investment of $50.
Key Features:
Access to investing guides
Low-risk
Access to ETFs
Real-time monitoring of investments

Automatic Investing
For those that are looking for a way to build up their assets, CommSec Pocket offers automatic investing customizable by term and amount.
Whether investors want to go by week or month, they can choose an amount that suits their budget and start enjoying automatic investments into their portfolio.
ETF Investing
ETFs tend to be more secure, created with a series of investments that are meant to minimize risk and maximize stability. When investors choose CommSec Pocket, they'll score access to some of the most sought-after ETFs for a minimum investment as low as $50.
Educational Tools
Even for investors with little experience, CommSec Pocket is there to make trading easy. Whether you learn better by trial and error or by reading up on every little detail, you'll have access to both and can choose your preferred method of learning.
From guides to hands-on practice, you can access it all.
Pros
Relatively low risk investing
Access to all kinds of ETFs
Zero commissions or inactivity fees to worry about
Low-cost minimum investment
Cons
No access to individual shares
High fees for some transactions
Limited access to customer care
Making Money with Micro Investing: How it Works ➡️
---
After taking a look at micro investing apps, you're one step closer to getting started with micro investing. When you choose an app, it's not just about setting your money up and seeing what happens.
Instead, micro apps use different techniques and tactics to help their users make money, and here's a look at how it works.
Your Investment 💵️
The main part of the return your score when micro investing comes from your own funds. When you sign up, you'll have to link a debit or credit card, both of which will serve to add micro amounts to your account.
Once your account is linked, you will first answer some questions to help the robo-advisor better identify what it is that you're looking for.
Using its advanced algorithm and access to stocks and other types of investments, these advisors will match you up with the ETF that best suits you, showing you the details before you choose to invest.
The last thing for you to do is decide if the ETF is the right one for you, choosing it and jumping in so that you can start to watch as your funds grow.
Round-Ups
While your initial investments might come from your account, there are other things that micro investing apps do to help you get your maximum return. One of them is rounding up, which is like collecting your spare change.
For this to work, you'll have to use the card that you have connected to your account, using it to make purchases. Each time that you do, your total will go from something like $31.52 to $32.00, adding $0.48 to your account.
Typically, your micro investing account will link to your ETF and will add your funds to it when they hit or exceed $5. One of the main reasons why investors love these micro amounts is because they tend to add up over time and offer an easy and worry-free option for most investors.
Recurring Transfers
The key concept behind micro investing is growing your finances using a recurring payment, one that will hit you're account every week, month, or any term that you set up. Adding this along with a round-up is a great way to grow your funds faster, saving up more than you can imagine over time.
Using this option, you can set your bank account up to deposit a set amount (say $20) in your account each week. Over time, that will add up, invested in your ETF and growing along with your portfolio at the same time.
Because you're investing in an ETF, you'll have plenty of opportunities to continually grow your investment. The built-in robo-advisor will work to ensure that your money is invested in ETFs that create a max return for you, helping you buy more when prices are low and sell when they are high.
The Pros and Cons of Micro Investing
---
Before you take off and find an account so that you can start micro investing, it's good to take a step back and consider the good and the not-so-good.
Below, we've gathered up a few of the key pros and cons that are there to aid you in your decision, helping you decide if micro investing is the best option to start building your wealth.
The Good Stuff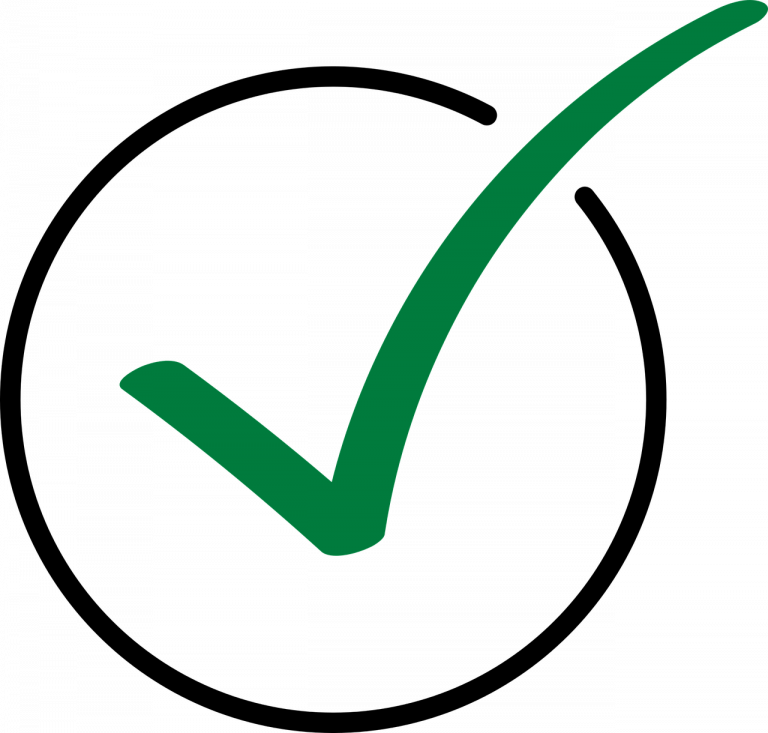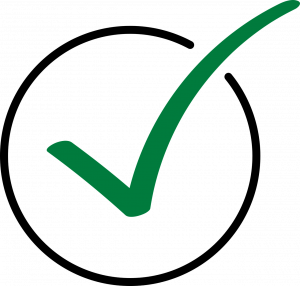 We'll start off on a good note, taking a look at all of the good stuff that comes along with micro investing.
Low Starting Investment ✔️
If you've looked into investing your money before, you've likely run into high costs. That's because it can take a lot to start investing in traditional ways, with many companies requiring that users invest minimums of $100, $500, and some even in the thousands.
Micro investing is, well, micro, and works with smaller investment amounts. Micro investing apps use ETFs and fractional shares of powerful stocks to get you started, allowing your account to add up to a certain amount (sometimes $5) and adding that to your chosen portfolio so that it can collect more over time.
Diversification ✔️
Most micro-investing apps invest your funds into ETFs. In doing that, you're getting exposure to a ton of markets, including Forex, cryptocurrencies, and even some bonds and indexes. The variety allows you to enjoy the powers of diversification, which work to lower your risk and grow your funds at the same time.
The more diversified your investments are, the better, allowing you to take chances and risks with other investments knowing that your portfolio is more secure.
It's Long Term ✔️
Some investments offer chances to get money quickly. Most of them that can earn you fast money are either risky or cost a fortune to buy into. Micro investing is an alternative to quick investments, Allowing you to save and add up your funds little by little.
A lot of investors with a lower budget will avoid investing their funds, thinking that they have far too little to invest with. However, if they choose micro investing, the smallest amounts can add up, going along with over time and adding up to a very cushioned amount.
It's Automatic ✔️
Another issue that some investors run into is time. A lot of those wishing to invest just don't have the time to sit around and look at market trends. Plus, paying someone to do that for them can cost an arm and a leg. When you choose a micro investing app, you can rely on the robo-advisors to take care of everything for you.
Plus, you can set up automatic drafts from your account, getting them to transfer over into your investment account automatically at the frequency you choose. You don't have to choose a large amount either, going for one that fits your budget and your goals.
Gets you Into the Habit ✔️
A lot of those who are not yet investing may find it hard to start getting into the habit of investing. It might seem difficult and that it costs a lot but, in reality, micro investing is neither one.
Once you see how simple it is to put money aside, you're likely to keep on doing it, using that as a way to further build up your financial security.
The Not So Good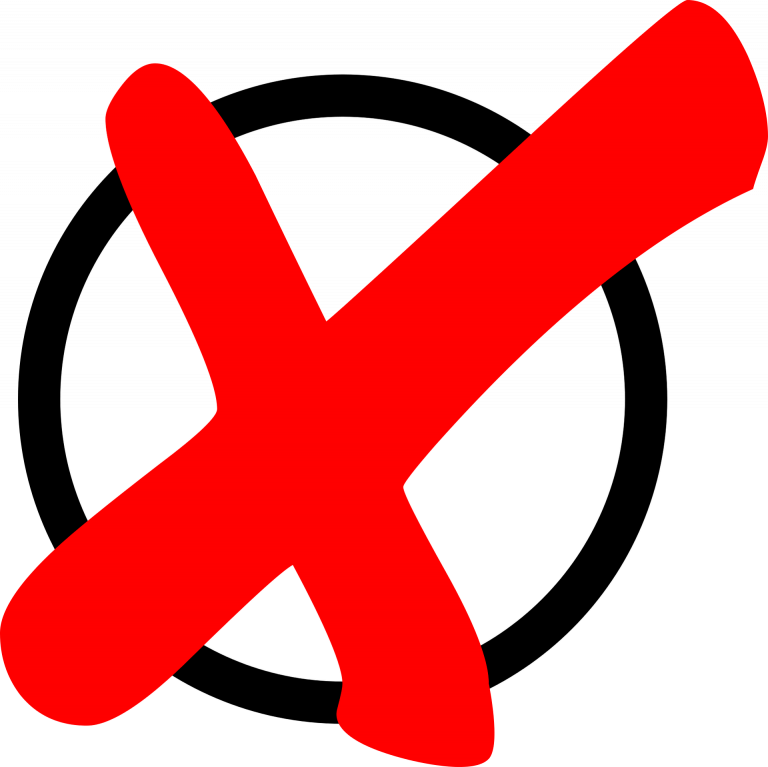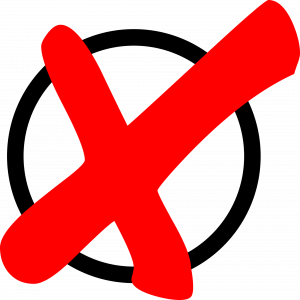 Just like there are great things that come along with micro investing, there are also some things that you should keep in mind, using them as a way to know what you're getting into.
Not Strong Enough for Retirement ✖️
A lot of investors out there are looking to secure more funds for retirement and beyond. Micro investing is not your best bet to doing so, coming with far less opportunity when it comes to securing your financial future.
Though it's not your best bet when it comes to retirement, it can be a great addition to other investment accounts. Together, your investments can result in much more over time, giving you multiple safety nets to dip into if you ever need financial help.
Takes More than Spare Change ✖️
Some micro investors get into it thinking that their spare change is enough. While it is good for something, the truth is that it requires something more to amount to something useful.
To really get into saving and build up your investments over time, it's recommended to get on a schedule where a set amount is taken out of your income.
It's recommended to take 20% out of whatever funds you have, using them to build up for retirement, emergencies, and much more.
Watch Out for Fees ✖️
Some investment accounts can get away without charging fees because they take a percentage of a trade, or charge a small subscription fee. Micro investing apps tend to charge a higher fee, as there is not a lot of trading going on.
Compared to other types of investing, you may have a high amount of fees to pay, some of which can get in the way of your overall investments, causing you to lose quite a bit of your return.
Micro Investing Tips: How to Make it Work for You 💡️
---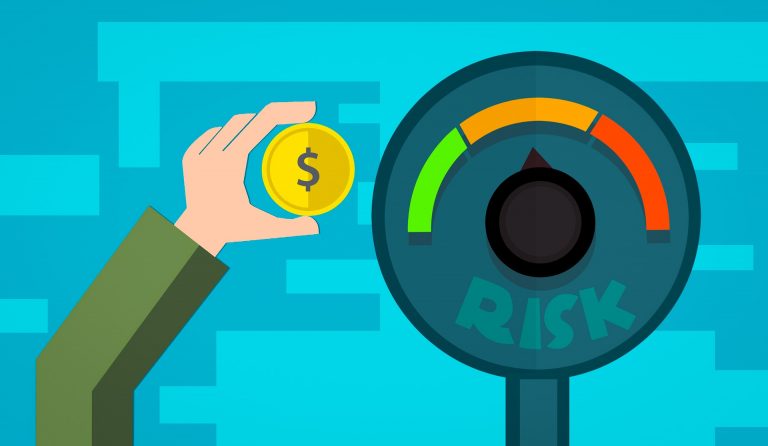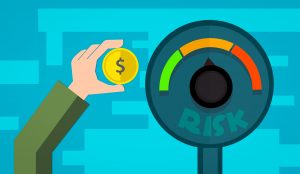 Micro investing isn't for everyone but, for those looking to save up money over a long period of time, it could be a solid option.
If you're considering micro investing and wondering how you can make it work for you, here are some tips to do just that.
Tip #1. Remember, It's Micro
A lot of investors out there think that investing means a huge amount of money both initially and over time. While some investors do get lucky and pick the right combo of investments at the right time, others choose to go for long-term less risky investments instead.
Before starting off, make sure you know what micro means and set realistic expectations. It's meant to add up over time, creating a sum that you can tap into later on down the road.
Tip #2. Lay your Foundation
A lot of micro investing apps out there will allow you to start with small investments, some as low as $5. If that's all you got, we get it, though you should focus on laying a better, more solid foundation. Because it's an investment, consider starting with a bigger amount, like $1,000.
Then, you can choose your monthly or bi-weekly amount and, if you have a good payday, add a bit more to that amount. You'd be surprised just how much you can collect over a year, motivating you to keep on collecting and building along the way.
Tip #3. Keep It Simple
Investments can get complicated, even micro investments. As a new investor, the last thing you want to do is complicate things, which is why your aim should be to keep it simple.
Many pros will recommend that you save 15% of your income toward retirement, and here are a few ways that you can do so.
Tip #4. Think Long-Term
The type of investing that gets the most hype is short-term investments that have a large return. Again, those are possibly but riskier, which is why micro investing is such a solid option.
When saving micro amounts over time, time is everything. Instead of thinking about your immediate return, think about what your return will be in 5 to 10 years.
It's because of this that micro investing is perfect for younger investors, as the more you put up now and the longer you put it up, the more you'll have when it comes time to retire. Retirement is something that most of us will make it to, which is why it's critical to start saving now.
Tip #5. Skip the Savings Account
Compared to savings accounts, micro investing accounts come with more options to grow your funds. Even the most competitive savings accounts out there offer lower interest, which is how you can grow your money faster.
Instead of leaving money sitting in a savings account, invest it, enjoying the accrual of interest that comes along with it. You can always adjust your savings plan to fit your monthly income, choosing a plan that will fit your budget and give you the max return on your investments.
Tip #6 Get Involved
When investing micro amounts, one of the best things that you can do is invest over time. This will allow all of the micro amounts to add up over time, giving you a better return long term.
Micro investing is not something that pays off quickly, though it adds up over time and can add some significant cushion to your retirement plan.
Micro Investing Vs. Traditional Investing
---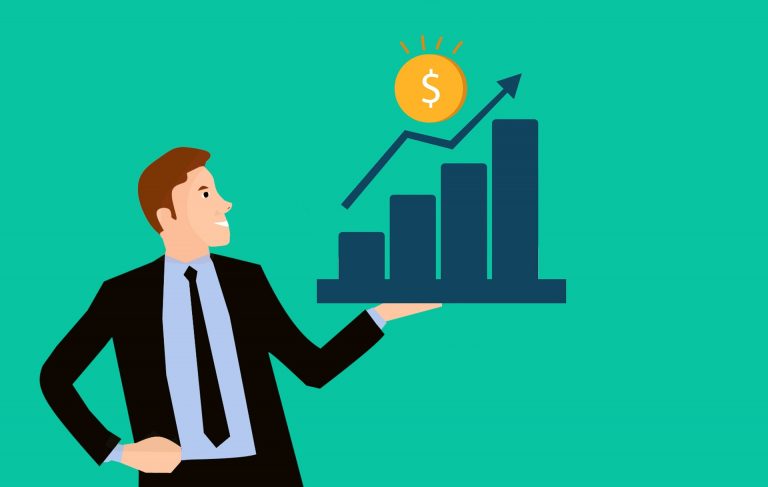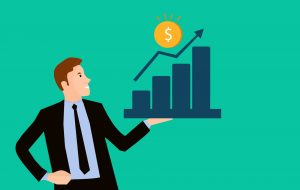 In the simplest sense, micro investing is different than traditional investing due to the amount intended to be invested.
While micro investments can include smaller amounts, traditional investing typically requires a large amount to get started and keep accounts making money.
The How
When looking at key differences between the two, it's not just about how much one is investing, it's also about how they invest. For example, those who invest with micro investing apps do so with small amounts from their bank account over time and roundups when purchases are made.
The Amount
Traditional, on the other hand, take careful consideration of the stock market, ensuring that one's investment is large enough but is also getting placed in the market at the right time.
There are plenty of stocks that offer a great return, though there are some that are best when used for trading, making money on fluctuations.
The Risk
Micro investing is also a bit calmer and steady than other kinds of investing. In fact, some investors out there will do some pretty crazy trading, going on analysis, breaking news, and even luck to get the most return out of their investments.
Micro investing is normally low-risk and allows investors to add up small amounts over time.
Ready To Make your Change Work for You?
---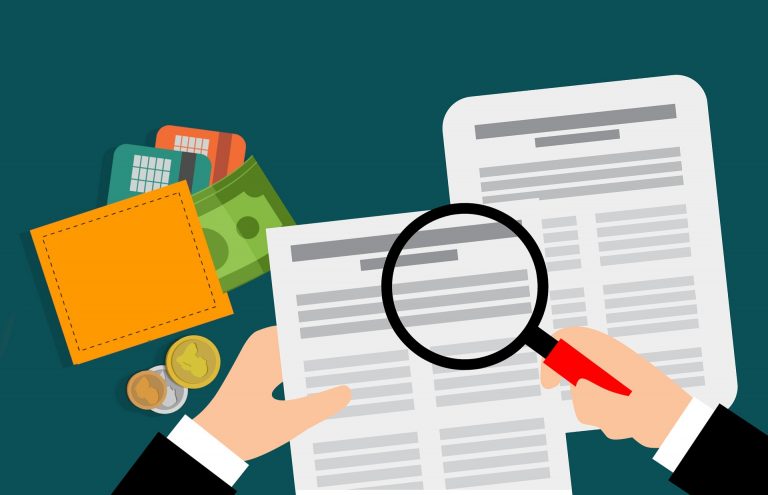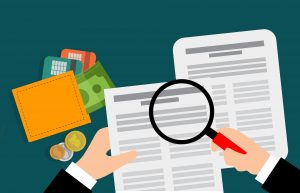 No matter how much you make or how much you currently have saved, there is a way that you can start investing today.
Micro investing is a great opportunity to enjoy all of the best things about investments, including growing your money steadily over time.
Be sure to browse our top apps and take a look at all of the things you should consider before choosing to micro invest.
From there, you can take steps to build up your micro investments over an extended period of time, enjoying the benefit of letting small funds play out in a bustling market.
---
You Might Also Like: