Disclosure: Privacy Australia is community-supported. We may earn a commission when you buy a VPN through one of our links.
Learn more.
Nord VPN Review
Sometimes a VPN company gets it right. Very, very, VERY right. Yes, we are biased 'round here – towards quality.
If online security is your top priority, then you're bound to be pleased with the reliable services offered by NordVPN. With OpenVPN protocol, AES-256 bit encryption and double data protection, it's hard to go wrong.
NordVPN claims to be "The World's Most Advanced VPN." This may be true since their features include IP hiding, a built-in kill switch and access to Netflix. Moreover, the company boasts in excess of 5,000 servers located around the world. Those are numbers that are hard to beat.
Visit NordVPN
---
Users can have up to six connections going simultaneously, and they have apps for iOS, Mac, Windows and Android devices. Online tutorials are available in their knowledge base.
These include instructions for using NordVPN with routers, RaspberryPi and a variety of mobile operating systems. NordVPN further is compatible with The Onion Router so that you can get even more identity protection for your browsing.
NordVPN Overview
| Features | Information |
| --- | --- |
| Usability: | Very easy to use |
| Logging Policy: | Strict Zero Logging |
| Server Size: | 5200+ servers |
| Server Distribution: | 62 Countries |
| Support: | 24/7 live chat support |
| Torrenting: | P2P allowed |
| Streaming: | Allowed |
| VPN protocol and encryption: | OpenVPN Protocol; AES-256 bit encryption |
| Headquarters: | Panama |
| Price: | $6.99/month |
| Official Website: | https://nordvpn.com |
Advanced Security + Advanced Features
Additionally, NordVPN includes the SmartPlay feature. This technology makes it possible to access nearly 500 geo-restricted streaming services. Amazon Prime, Netflix, BBC, Pandora and more are at your fingertips when you use NordVPN.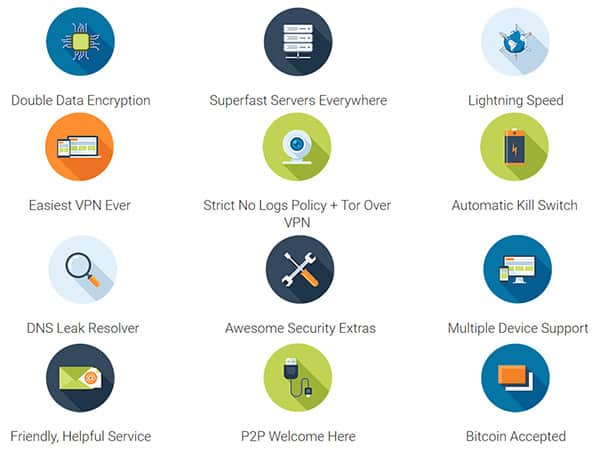 Another of NordVPN's chief selling points is that it is based in Panama. Founded in 2008, the service was launched by a company called Tefincom S.A. Some people may initially be doubtful about an online company that is located in Central America.
However, this is a desirable trait. Independent countries like Panama, the British Virgin Islands, Singapore, and the Caymans are known for not sharing intelligence with other countries. That is in direct contrast to countries like the US, UK, Australia, and Canada that share the data that they gather in espionage actions.
Having a VPN provider headquartered in a country like Panama means that there is less likely to be laws requiring online companies to keep comprehensive records. The records that they do have are less likely to be turned over to law enforcement. If protecting yourself is paramount, this is desirable.
One of the main advantages of working with NordVPN is their outstanding customer support. If you have questions or issues, they are there to help with live chat on a 24/7 basis. This service seems to be responsive even though the representatives do tend to come through with copy and paste answers. Support also is available via email if more detailed assistance is needed.
Additionally, NordVPN's website features a broad knowledge base that is complete with hundreds of articles, guides, and tutorials. They have clearly worked hard to make it easy to get questions answered, and that is a definite plus.
Security and Encryption
---
This is the area in which NordVPN truly excels. They have gone above and beyond to protect the anonymity and privacy of their users, and they have done so while keeping their programs at a highly reasonable price.
User protection begins with using the right tunneling protocol. NordVPN gives users choices, but the best tunneling protocol available today is OpenVPN.
Its AES-256 encryption is impossible to crack at this point. In fact, this is the protocol that is used by federal governments and the military all over the world. NordVPN's version of AES-256 encryption is equipped with the 2048-bit Diffie-Hellman key rather than the RSA key because it features Perfect Forward Secrecy.
Users running macOS or iOS will benefit from the IKEv2/IPsec protocol with AES-256 encryption. This comes with a 3072-bit Diffie-Hellman key. Both the OpenVPN and IKEv2/IPsec protocols used by NordVPN go well beyond the industry standards to ensure your complete online security.
Of course, this is NordVPN, so they've taken things a step farther. You can get double the data protection by turning on the double encryption feature. For many people, this step is overkill, but users who are dealing with draconian laws and censorship may find it necessary.
With double encryption, web traffic is routed through two servers, with the second server being completely unaware of the user's actual IP address. A combination of TCP and UDP protocols also is used.
Using the double encryption feature will result in much slower data transfer rates, so it is not recommended unless absolutely necessary. You guys can probably see why we choose Nord as the best VPN for Australians.
NordVPN's Server Locations
---
NordVPN has an astounding number of servers that continue to grow with gratifying speed. Accordingly, customers should expect solid, and even improving, performance over the next several years.
Connector.

Number of Servers

5,195 servers and counting

Connector.

Number of Countries

61 countries across the globe

Connector.

Number of Continents

6 out of 7 continents covered
A Whole LOT of Servers
In the Asia Pacific region, NordVPN boasts more than 450 servers. Australia hosts 226 servers alone, with others being located in Singapore, Japan, Hong Kong, New Zealand, South Korea, Taiwan, Thailand, Malaysia, Indonesia, and Vietnam.
Europe is home to an astounding 2,275 of NordVPN's servers. They range in location from the U.K., Germany, and France to Poland, Iceland, Romania, and Latvia. The company even has servers in Russia, a relative rarity among VPN providers. Often overlooked European nations such as Azerbaijan, Moldova, Albania, Bosnia and Herzegovina, Georgia, Macedonia, and Serbia also make the list.

In the Americas, users will find a similar number of servers. With a total of 2,373 servers, 1,967 servers are found in the US with an additional 355 in Canada. Chile, Argentina, Costa Rica, Brazil, and Mexico also are home to several servers each.
NordVPN further offers fairly good coverage of Africa and the Middle East. Server locations include South Africa and Egypt in addition to India, Turkey, Israel, and the United Arab Emirates.
Each server in the network is identified with any specialty services that it offers such as additional obfuscation, P2P or double VPN so that users can choose the server that is best for their purposes.
A China Friendly VPN Solution
NordVPN has announced that its servers are accessible to people in China. Since China is a country that exercises considerable control over what its citizens can view online including banning VPN home pages, this is an enormous advantage. At this time, NordVPN is only available to Windows users in China, but this may change.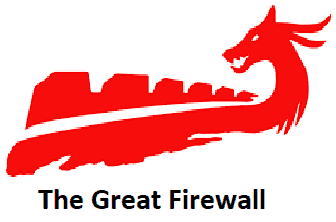 NordVPN also says that they do not use virtual servers. This means that all of their servers are physical, dedicated servers, so when you connect to a particular server, you know that it is actually located where NordVPN says it is. This is vital to some users who are concerned about which countries their data may be traveling through.
Overall, the company's excellent array of servers means that users get a bigger piece of bandwidth, which should ensure a faster and more predictable service.
Using BitTorrent or P2P with NordVPN
---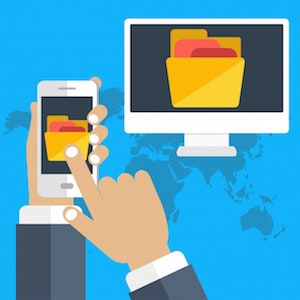 NordVPN's extraordinary number and variety of servers mean that torrenting with a VPN works like a dream with this service. In fact, several servers are dedicated to P2P file sharing. The NordVPN app lists "specialty" servers that can be used to facilitate the P2P process.
This is in stark contrast to the practices and policies of many other VPN providers that are inclined to throttle bandwidth and speed when users dip into the P2P realm. Having literally hundreds of servers that are designed to handle torrent and P2P traffic makes the process much easier.
NordVPN's thousands of servers also make viewing Netflix pretty reliable. Although the service may be blocked on some servers, it is available on hundreds of others. Chances are good that you'll be able to find one that works for you so that you can view any region-specific version of Netflix that you prefer.
NordVPN Speed Test Results
---
Not so long ago, NordVPN had a reputation for providing excellent security but at fairly average transfer rates. While their speed does not yet match the industry leader for that metric, they have certainly improved their game.

Benchmark numbers for speed testing without a VPN delivered download speeds of 98.71 Mbps and upload speeds of 53.00 Mbps. Connecting to a NordVPN server in the US yielded a download speed of 74.15 Mbps and an upload speed of 48.18 Mbps. Not too shabby.
Testing on an EU server showed a download speed of 74 Mbps and an upload speed of 48 Mbps.
The numbers from an Asian server were noticeably slower, clocking in at 12 Mbps for downloading and five Mbps for uploading.
NordVPN's Logging Policy
---
Potentially, a company that provides VPN services could track as much data about your time online as your ISP does. If they were inclined to do so, they could keep records of every website you visited, how much time you spent there and what you did. This is called logging. and it's something that most VPN providers will tell you that they don't do, because it would invade your privacy and would undermine your reasons for using a VPN.

Another place in which NordVPN excels is with their strict "no logging" policy. It states that from the moment a user signs on to the service, all of their web traffic is encrypted so that no one, not even their ISP, can spy on it.
The policy goes on to point out that Panama has no laws regarding the reporting or storage of data. If law enforcement officials or another third party comes knocking, NordVPN is in no way obligated to share anything.
Connector.

Error Logs

NordVPN does not keep logs that are captured about problems or issues with the VPN service. These logs may include some personal information, such as username or IP address, but are used exclusively for troubleshooting errors and improving the performance of the VPN

Connector.

Connection Logs

Some companies enforce restrictions on their service, such as how long a connection can last or how many simultaneous connections are allowed. By tracking connection logs, a company can keep track of each session on their service and manage them appropriately. NordVPN does NOT capture connection logs

Connector.

Activity Logs

VPN servers are responsible for routing all of the traffic that comes through its network, so technically providers have the ability to monitor every web request that is sent or received. This means that a VPN host can track all web activity for each user and even determine what types of files are being downloaded. NordVPN does NOT track activity logs
The policy is just as upfront about the information that they do track. This only includes the email addresses of users and data regarding the performance of their service. They state that this performance data is used to recommend the most beneficial servers to each user.
NordVPN further holds on to some payment information, but they also accept Bitcoin as payment if you're really serious about remaining anonymous. A separate processor is used to facilitate payments because the company realized early on that many transactions from other banks are disallowed when the payment is going to Panama. The payment processor is located in the US, but they are merely a service provider and not a direct affiliate of Telecom.
Pricing Options for NordVPN
---
In an industry that is rife with complicated pricing and packages, the approach taken by NordVPN is refreshingly straightforward and simple. Each plan includes all of the same features, security, and protection. The only real difference is in how the customer chooses to pay. Click here to see Nord's plans.
On a month-by-month basis, NordVPN will cost customers $11.95 per month. Paying for six months in advance brings the price down to $9.00 month, representing a 24 percent savings. Customers who opt to pay for a full, one-year plan will pay just $6.99 per month for a total savings of 41 percent.
It really doesn't get any simpler than this. There is no upselling and no add-on options. What customers get is the same great service no matter which package they choose. Critics might complain about there not being a free option, but with great performance and data transfer rates, NordVPN knows that their product is worth the asking price.
NordPass
---
NordVPN recently released their new password management software: NordPass. Being so fresh on the market, it's up to date with all the most recent tech in password management, but with the accumulated experience of NordVPN's years of operation. Perfect for keeping your password secure while making your life infinitely easier.
Being a NordVPN product, the first thing you can count on is security. All the protocols, encryptions, and commitments that made the VPN so outstandingly safe are in NordPass. This is the kind of security that could satisfy the most paranoid conspiracy theorist.
NordPass frees you from any worries about forgetting passwords, or the risk of writing it down somewhere. They also provide super-secure password generation, so say goodbye to rolling out your childhood pets name on every new account.
Combined with NordVPN, this password management service secures your online presence from the only threat to your security left: human error. Making NordPass the perfect complement to NordVPN.
Is NordVPN Recommended?
---
NordVPN is highly recommended. They use the most trustworthy VPN protocols with unbeatable AES-256 bit encryption to protect their customers. What's more, there also is the option of choosing a "double" VPN if such protection is considered desirable. NordVPN further is compatible with TOR to guarantee your absolute anonymity.
Although it may not be the fastest VPN service out there, it is certainly the most secure. It would not be surprising if someday NordVPN becomes not only the best in security but also the VPN with the fastest data transfer rates. They certainly are capable of making that happen.
We do our best to independently research products to better help our readers make decisions. That being said, we also want to hear your opinions. We accept individual reviews that are informative and non promotional. Please fill the form below and we'll publish your review. Promotional reviews by companies themselves will not be published. Thanks!
Sammi 9/10 Speed : Fast Usability : Easy To Use
January 20, 2020
Best VPN of all time!
Been using this VPN for 2 years, really recommend it. A simple set and forget without any speed loss.
Ken 1/10 Speed : Average Usability : Very Complicated
January 20, 2020
Are VPNs really that necessary
I am not trying to flaunt authority, go to porn sites, or buy stuff on the dark web, so why do I need a VPN. Following everyones assertion that I do, I tried NordVPN, Surfshark, and a couple of others, and neither of these worked with MS Office 365, hardly rogue software no matter what you think of MS, and all the solutions offered were to delve in and change deep settings in network adaptors etc, none of which worked and more risky than making registry changes in my opinion. Finally decided the security I needed would be better got from a good virus and privacy package.