Disclosure: Privacy Australia is community-supported. We may earn a commission when you buy a VPN through one of our links. Learn more.
Best Crypto Exchanges in Australia (2023)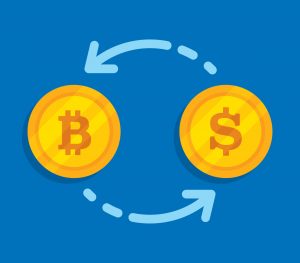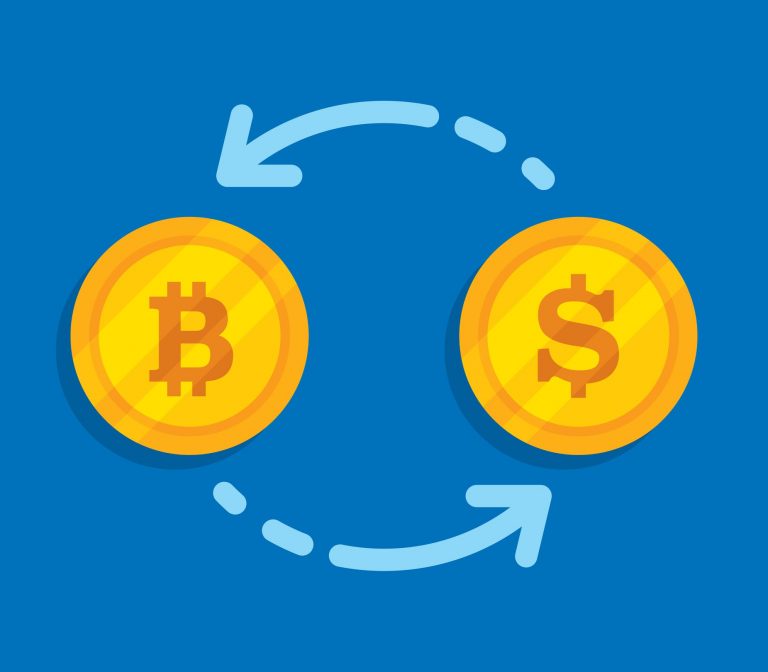 Cryptocurrency has been a popular option for trading for years. Some that hit the market made people filthy rich, jumping up more than 300% in a short period of time.
Now, most markets have settled, but investors are busy at work looking for the next big spike.
There are tons of crypto options out there. Now, with talks of identifying it as a currency in some countries, buying into crypto has sparked a whole new interest.
Below, we've lined up the best crypto exchanges in Australia perfect for all types of investors.
Table of Contents:
Crypto: What Is It and Should you Buy into It?
---
The popularity of crypto has exploded over the years, and it's not just because of one solid reason. The hype of crypto is due to many things, including the following:
Currency of the future – Perhaps the main reason behind all the hype is the fact that crypto is a new and improved way to purchase in exchange for a monetary amount. As more countries make it available for purchases and accept it as a currency, its value will continue to climb up.
Breaking up banks – Banks are not a bad thing but, too much power in one entity can create higher fees and less competition. Crypto is thought to come in and break up centralized banks, creating a bit of healthy competition to keep consumers from paying unimaginable fees.
More accurate record-keeping – Because it's digital and tracked via highly advanced technology, crypto is considered to be one of the most accurate and accountable currencies on the planet.
It's safe – Purchasing crypto comes with a crypto key that's difficult to crack. This complex jumble of numbers and letters is unique to a holder's account and secured by advanced security measures. It's said to be safer than traditional payment options and offers a secure way to hold and purchase online.
On the rise – From an investor's perspective, crypto is a solid choice because it's speculated to continue to rise. Because it's moving toward acceptance across the globe and increasing in value, it's not a stock that investors are looking at for a quick way to make money overnight.
Is Crypto a Solid Investment? 💰️
---
If you've taken to the web and attempted to check out the pros and cons of investing in crypto, you might find that you run into a lot of mixed reviews. It's because of these mixed reviews that there is some hesitancy from those interested, making them question whether or not crypto is a solid investment.
One of the key drawbacks is that crypto is not like other currencies is that there is no cash flow to create a profit. If you buy it and hold onto it, then other traders that come along after will have to pay more for it than you did.
On the other hand, the pros outweigh the cons for now, and there seems to be much more positive news surrounding crypto than negative. First of all, some countries have declared it as a currency, which increases its value and its significance.
Additionally, the volatility of the stock at the moment makes it a breeding ground for turning a profit. As news surrounding the coin changes, so too does the interest in the coin, driving up the value and keeping it going steadily.
10 Best Crypto Exchanges in Australia
---
1. eToro – Our Top Overall Exchange (2023)
---
Key Features:
Available Crypto: 115+, including ETH, ETC, and BCH
Accepted Currencies: AUD, USD, EUR, GBP
eToro Service ARSN 637 489 466 promoted by eToro AUS Capital Limited ACN 612 791 803 AFSL 491139. Capital at risk. Other fees apply. See PDS
eToro is one of our top picks for many reasons, including its low brokerage fees, a large number of markets, and a list of advanced trading features. No matter what level of investor you are, you're sure to find something at eToro, including more information about how to improve your trading techniques.
Pros
Innovative and social investing platform
Renowned name that's recognized globally
Access to Forex, CFTs, crypto, and more
Advanced trading tools
Cons
Higher non-trading fees than some others out there
Perfect for Beginners
eToro is the perfect crypto trading platform for beginners, coming with some helpful tools and in-depth practice. New traders can use help from eToro's demo account, scoring access to $100,000 in virtual cash that they can use to learn the ropes.
By making risk-free trades, new traders can see the process from start to finish while learning how to research the market. Once the awarded virtual amount is done, traders should have enough experience to take off and start trading, using eToro's other beginner-friendly tools.
Crypto Copy Trading
eToro is one of the only platforms on the web that offers copy trading, a unique feature that allows investors of all kinds to mimic the pros. All members have to do is choose an investor, follow along, and choose whether or not they want to copy their trade, hoping to become more successful over time.
Copy-trading only allows traders to select one pro, using them as their example and copying all of the top trades that they make in hopes to make the same return.
Read our eToro Review for further details
2. Swyftx – Best for Customer Suppport
---
Key Features:
Available Crypto: 250+
Fees: 0.6% trading, 0 fees for deposits or withdrawals
Accepted Currencies: AUD and USD
Swyftx offers over 200 cryptocurrencies that Aussies can trade with both AUD and USD. One of the main reasons why they earned a spot on our list of top 5 trading platforms is because of their competitive fees, most of which are non-existent or fall way below the average.
They offer several layers of security for traders, including password protection and frequent penetration testing to stop exploitable vulnerabilities before they start. For the best in quality and performance, Swyftx is a solid choice for your crypto trading needs.
Pros
Convenient payment options including debit and credit cards
Interactive user interface
Simple registration
270+ cryptocurrencies available
Customer care that includes live chat support
Cons
Currency exchange is complicated
Only for traders in Australia
Instant Access to Crypto
One of the best things about the platform is that Aussies score instant access to crypto. There is no need to convert to other currencies, as Aussies can use ASD to get the transaction started. With instant buy, Aussies can type in their investment amount and get an automatic conversion of the amount in BTC. In that way, they can always stay within their budget and know how much crypto they've bought.
Customizable Interface
Each tab on the website features icons and numbers to give traders access to the information they want quickly. Traders can customize their dashboards any way they like so that, with each login, traders can find what they're looking for. From the value of their investments to breaking news, the Swyftx dashboard has it all.
Crypto Bundles
When it comes to crypto, the number of coins on the market is continuously growing. Swyftx offers traders options for bundles, which offers an easier and more organized way to invest. There are 7 bundles total that feature collections of coins, which means you can invest in multiple assets at once.
Looking through the bundles, traders will find that many of them feature some of the strongest assets, grouping them together for instant diversification all in one holding.
3. Kraken Exchange – Most Secure Crypto Exchange
---
Key Features:
Available Crypto: 70+ including DASH, DOGE, and NANO
Fees: 0% to 0.26%
Accepted Currencies: USD, AUD, GBP

Kraken is known across the web for its low fees and access to crypto. Kraken is available to traders all across the globe, active in more than 170 countries. It was founded in 2011, hitting the scene around the same time as the most used crypto exchanges on the web.
During their time online, they have made a name for themselves as one of the safest crypto exchanges on the web, providing users with access to advanced security features and ensuring that their system is always protected.
Pros
Advanced security
Wide range of cryptocurrencies to choose from
Access to lots of advanced trading features
Average fees
Eye-catching platform
Cons
Not recommended for beginners
Limited access to customer care
No tax support
Access to Advanced Security
If there is one thing that stands out about Kraken, it's the emphasis that they put on advanced security. Not only do they have layers of security throughout their network, but they also give traders the option to add extra protection with help from a two-factor login.
Kraken is regulated by several top entities, abiding by and qualifying for their approval, which requires strict security-focused features.
Interactive App
The mobile crypto trading app from Kraken is solid, providing traders with a more interactive and unique experience. Using the app, traders can access all of the most advanced analysis and trading tools, browsing markets and deciding what to trade before they do.
There are no limitations when using the app, getting the same access as one would when accessing the full site online. Not only can traders buy and trade, but they can also add market orders of all types for account protection when they need to step away.
Wide Range of Cryptocurrencies
All traders that choose Kraken will have access to a ton of cryptocurrencies, able to buy and trade them at any time. While it's not the biggest selection out there, they have all of the top cryptocurrencies listed, most of them part of the top-ranking coins on the web.
When dealing with crypto, traders will find high liquidity, getting a good deal on their purchase and a fair sell price when they're ready to trade. All of that and more is what traders can expect when they choose Kraken as their source for crypto trading.
4. Independent Reserve Exchange – Best Crypto Exchange with Insurance
---
Key Features:
Available Crypto: 30+, including all of the top, ranked like BTC and ETH
Fees: Up to 0.5% for crypto trading
Accepted Currencies: AUS, USD, NZD
Independent Exchange joined the world of online crypto platforms in 2013 and was one of the first to bring crypto trades to Australia. It is a member of the Australian Digital Commerce Association (ADCA) and is regulated and licensed in the country to operate.
They offer access to a ton of cryptocurrencies and give traders the opportunity to browse, find their preferred stock, and trade using a number of market orders all from one convenient platform.
Pros
Advanced security that keeps account information and contents safe
Fees are low for crypto trading, not exceeding 0.5%
Deposits are instant and don't come with a hefty fee
Cons
The interface can be a bit difficult to navigate
There are deposit fees tacked onto deposits of small amounts
Low Crypto Trading Fees
When it comes to buying and trading crypto, you won't find too many trading platforms out there with lower fees. That's because that's how they make their money, profiting on the fees that their users pay to trade. The volatility of some crypto markets makes them attractive to many traders, though it's not worth it to trade if fees are too hefty.
With Independent Exchange, Aussies can access crypto accounts for much less than they might think, with trades coming with fees no more than 0.5% and, in some cases, 0%.
Access to Insurance
Unlike other platforms out there that offer crypto exchanges and trading, traders can rest assured that their accounts will be safe, and their finances are insured. The market is still new, and some crypto markets can go from profit to lose in a matter of seconds.
That's why it helps to have access to insurance, as it will keep finances safe and secure their finances even if the unexpected happens.
Top-Notch Security
Independent Exchange is another crypto exchange that offers top-notch security. They are regulated by several entities and are even a member of ADCA, making safety and security one of their top priorities. They offer secure accounts, two—facto authentications, and more to make sure that all users keep their accounts safe and can trade without worrying about their safety.
5. Elbaite Marketplace – Best Crypto Exchange for Peer-to-Peer Trading
---
Key Features:
Available Crypto: 20+, including BTC, ETH, and EOS
Fees: 0% for sellers, 1% for buyers
Accepted Currencies: AUD
One of the coolest parts about trading with Elbaite Marketplace is that traders will trade with peers instead of buying or selling from the exchange. This offers an edge over the competition, evening out the fees and taking away any of the fees that other crypto exchanges charge.
They make sure that all trades and peer traders are legit and coins are received before releasing payment, helping users keep their finances secure and helping them avoid scams.
Pros
0% fees for sellers
No commissions or brokers fees to pay
Trades are ensured legit before payment is released to another party
Personal information is secured and encrypted
Cons
Low amount of crypto to choose from at this time
Customer support only available via email
Peer-to-Peer
Unlike many other exchanges out there, Elbaite offers a true peer-to-peer trading experience. This unique setup slashes fees and ensures that users will not pay any commissions for making trades.
Additionally, the platform knows that trading between peers can be risky, making sure to escrow the agreed-upon rate until the crypto is safely deposited in the account to avoid any scams. This makes it a truly safe and unique experience that all buyers and sellers can enjoy.
Low-Risk Platform
A lot of the fees exchanged between the buyer and seller are kept private, reducing the chances of becoming part of a scam or receiving third-party messages that attempt to sell or buy crypto illegally. Bo funds are held with Elbaite, making it a less attractive site for hacking.
This makes it a low-risk platform that both traders and buyers can enjoy, reducing their risk for identity theft or loss of data or funds due to a breach.
Low Fees All-Around
Not only does Elbaites slash all fees when it comes to commission but, buyers and sellers also will not have to pay fees to add funds and take earnings out. All deposits and withdrawals are free, giving traders more of a chance to earn money and use it for future trades than lose it to fees.
While there are no seller fees, buyers should expect to pay up to 1% of their purchase price, though that's relatively low when compared to other crypto platforms on the market.
6. Binance
---
Key Features:
Available Crypto: 400+
Fees: 0.1% trading
Accepted Currencies: 40+, including AUD and USD
Binance is fairly new to the crypto trading market. During their short run, they've hit the ground running, making a name for themselves as one of the best platforms for crypto trading on the web. With more than 400 cryptocurrencies to choose from, investors can enjoy the variety and diversify their trading portfolios.
While Binance did make headline news back in 2019 due to a security breach, they were able to jump into action, take control, and even gave traders their money back. Their proof of swift tactics to ward off cyber criminals and trusted security measures landed them on the map as one of the safest crypto platforms on the web today.
Pros
Highly liquid markets that offer low slippage
Innovative platform with advanced tools for analysis and more
A long list of accepted cryptocurrencies
Access to multiple markets including Forex accounts
Low fees and, with some trades, no fees
Cons
Features can get overwhelming and take some time to get used to
Account must maintain a balance for access to some features
Payment Methods
Binance offers traders several payment options to choose from so that they can select the one that works best for them. Aussies can use POLipay and PayID to deposit funds or withdraw cash without and fees. In addition to these payment methods, Aussies can also use any of the following:
Credit and debit cards
Crypto
Osko
For Australians that are looking to use crypto for their trades, they can choose from more than 272 different cryptocurrencies. All of them are accepted forms of payment with the Binance platform.
Blockchain Integrations
One of the key advantages that come with Binance is that they now include decentralized finance (DeFi). Because of this, there are two Blockchain networks available, including Binance Chain and Binance Smart Chain. Both of these work with the help of native BNB crypto and allow investors to earn interest from their crypto holders easier than ever before.
Fees
There are no deposit fees when adding funds to Binance accounts. For withdrawals, fees are flat and vary with different payment methods. Other fees are on the lower side of things, coming to 3.5% for instant buys and up to 1.8% when purchasing with a debit or credit card.
Apart from fees, traders are limited to withdrawals of 2 BTC per day and can make a market order of up to USD 50,000. For Fiat purchases, Aussies can only buy up to $5,000 per day.
7. CoinSpot
---
Key Features:
Available Crypto: 100+
Fees: 1% transaction fee
Accepted Currencies: AUD

If you're looking for a no-hassle platform that checks all the boxes without all the bells and whistles, CoinSpot is a solid choice. It's easy to use and isn't overwhelming, with just over 100 cryptocurrencies to choose from.
While they offer a ton of variety, they are not the cheapest option for trading crypto, which is one of their only drawbacks. On the bright side, they accept a wide range of top payment methods for Aussie traders, including debit and credit cards, and even have a high-rated and recommended customer service team.
Pros
Highly secure and protected with multiple layers of security
Easy to use platform
Just takes a few minutes to get things started
More than 290 cryptocurrencies are available
Live chat and Help Desk offer support around the clock
Cons
AUD is the only form of deposit selected
Payment options do not include credit cards
Safety and Security
Crypto is a hot commodity, one that traders have to keep a close eye on. With CoinSpot, you'll find state-of-the-art security measures featuring automated programs that keep the platform guarded. CoinSpot was awarded the International Organization for Standardization (ISO 27001) certification, which comes with a vigorous process and a long list of requirements.
During the audit, they check for management of security and the process of detection and remediation, along with the platform's line of defense.
Pro Tip: Though the website offers solid security, trades should take their own precautions when accessing their trading and crypto accounts online, choosing secured browsers, and/or accessing their connection with a virtual private network (VPN).
Customer Care
A lot of brokers out there make it difficult to get a hold of them. Not only do they limit their options to contact them, but they also make it hard to locate a contact number. CoinSpot is transparent with its customer care info, displaying it in a spot that's easy to find.
They not only feature a solid FAQ page with all the answers you need, but they also have a Help Desk and Live Chat, both of which are available to customers 24/7. Their around-the-clock customer care is one that all traders can take advantage of, getting in touch with a live agent any time day or night.
8. Digital Surge
---
Key Features:
Available Crypto: 250+
Fees: 0.5% base fee and other fees as low as 0.1%
Accepted Currencies: AUD

With a base fee of just 0.5%, Digital Surge is one of the most affordable crypto trading options around. The platform is simple to use and comes with lots of features and tools to maximize your trading experience. Traders will have to deposit at least $20 to get started and can buy, sell, and trade within more than 250 crypto markets.
Digital Surge is regulated by AUSTRAC and compliant with both AML and CTF.
Pros
Easy to use interface
Fees are low and the structure is clear
Investing in top markets is simple and can be done with just a few clicks
Sign up is quick and 100% online
Options to automate notifications like orders, price drops, and more
Around the clock customer service
Cons
Fiat deposits only come with AUD available
No options to fund the account with credit cards
Not the best platform for holding large shares of crypto
Tradable Options
Traders come here, for one thing, access to all of the best coins on the market. When you sign up with Digital Surge, you can buy and sell any of the following coins:
Bitcoin (BTC)
Ethereum (ETH)
Ripple (XRP)
Litecoin (LTC)
Theta (THETA)
These are not the only ones and there are more than 250 other types of crypto to choose from. All of these together allow traders to buy into the crypto they want and diversify their portfolios better than ever before.
Fees
Apart from the types of crypto that are available, another plus about Digital Surge is that they are considered a low-cost exchange. Traders won't lose a ton of their investment trying to buy, sell, or trade. There are no fees for withdrawals, and there are no fees for deposits either.
Where you do find fees with Digital Surges is with trading, which comes with fees between 0.5% to 0.1%. The number of fees for trading depends on the 30-day trading volume, which varies from month to month.
Mobile trading app
Not all trading apps are created equal but, when you find a good one, trading is much easier. The mobile trading app from Digital Surge is full of all the things that traders need, including access to the latest market info, charts, and access to notifications that help traders get the most out of their trades.
Things like price drops and breaking news can be sent straight to the mobile phone, where traders can decide their next move without having to stay glued to their mobile.
9. CoinJar
---
Key Features:
Available Crypto: 30+
Fees: 1% fee for buy and sell orders
Accepted Currencies: AUD
CoinJar came early on in the crypto craze, breaking ground back in 2013. To keep things simple, they only offer a little over 30 cryptocurrencies, though they chose the best ones out there. You won't find a complicated and overcrowded market, just a calm way to buy, sell, and trade.
As far as fees, they have a flat fee of just 1% and offer discounts when traders buy in bulk, dropping down fees to just 0.5%. Whether just starting out or well versed in the trading game, CoinJar has something to offer every trader.
Pros
Buy and trade all kinds of crypto all in one place
Take advantage of an easy-to-use interface
Score a debit card where you can get instant access to your earnings
Both AUD and GBP fiat currencies accepted
Mobile app compatible with both iOS and Android
Cons
There are only 30 cryptocurrencies available for trade, a small number compared to the competition
Trading fees are about 1%
Configurable Interface
CoinJar's user interface is simple to use and easy on the eyes. Traders can access their accounts and other information about the market in no time, both via desktop or, on their mobile phones. The platform is configurable, allowing traders to add the most important things that they need right to their home page.
Included are options to check out what's happening in the market along with a look at what's happening with the trader's holdings. Along with a customized setup, traders can also set up notifications to score access to the most current news and updates surrounding their crypto, including price drops and more.
Fees
There are many crypto trading options out there that add fees here and there that wind up making it less worthwhile. While CoinJar has fees, there are many ways that traders can avoid them, including depositing and withdrawing via the CoinJar card. Deposits are fees with BPay and NPP, though Visa and Mastercard come with a fee of 2%. Withdrawal fees are low across the board, no matter if it's an Australian bank account or another option.
As far as transactions, most of them come with a fee, though it's 1%. This comes with both buying and selling crypto shares, which is relatively low compared to other platforms on the market.
Instant Buy
Sometimes, the market fluctuates like crazy, creating a large opportunity to make some serious returns on investments. With the CoinJar platform, traders can log in and access their accounts, finding an instant trade button for crypto.
Included for convenience is a look at the conversion fees along with the current price of the crypto expected, all of which are there to facilitate the trade and help traders know exactly what they're buying into.
10. Zengo – Best Crypto Exchange with Biometric Security
---
Key Features:
Available Crypto: More than 120, including BTC, ETH, USDT, and DOGE
Available Regions: United Kingdom, most of Europe, East Asia

While most crypto exchanges are either modelled after other trading platforms or outright operated on other trading platforms, Zengo is a bit different. It has a browser-based component, but it very much started out as a phone app. This not only makes it easy to navigate but focuses its design on safety.
Pros
Powered by MPC cryptography
Includes an in-app NFT gallery
Secure wallet recovery
24/7 live in-app support
Cons
Direct market exposure, requiring you to input orders carefully
Incredible Security
Zengo knows that whoever holds the keys to your crypto holds your crypto. For this reason, they employ three layers of verification to your account. The first is the most obvious: The classic password.
But the next is less common: Biometrics. This is the advantage of the app being centered on the phone, which can always read your thumbprint. You can also use your eye or your face shape.
And then the last is two-factor authentication. Lots of apps use this as a security feature, but not all of them make it mandatory. The best part of all this is that they make these features quick and easy to use, keeping your holdings secure without slowing down how much you trade.
Different Regions, Different Currencies
One of the features that is both a blessing and a curse is that Zengo connects to the market directly. Many crypto exchanges will give you an average price for a period of time as their "market value". When you buy, you buy for that average. Zengo updates their price every second.
As a result, you can hit the buy button and get a different price than you expected. This can make things either cheaper or more expensive. The best way to trade safely is by using their "order" tools to make sure that you are buying at the price you intend to buy at. You will, as long as there is someone selling.
Zengo Pro
While Zengo Essentials continues to be the most secure crypto wallet to self-custody your assets for free, upgrading to Zengo Pro unlocks a suite of premium industry-first security features. Protect your assets from unauthorized withdrawals with Multi-Factor Authentication, a built-in Web3 Firewall, 24/7 Priority Support, and ensure your assets never get lost with Legacy Transfer, the industry's first inheritance-inspired feature available to all Pro customers for as low as $20 a month.
Pros and Cons of Investing in Crypto
---
Just like any other investment, before you decide to start trading, it's recommended to take a look at the pros and cons. If you're still in between the decision to buy or trade crypto, take a look at these first.
The Pros
It's Fast and Cheap ✅️
Digital currencies work well on the internet, moving from place to place in a matter of seconds. Traditional payment methods like debit and credit cards come with processing times and other complications that only get worse if they are making their way across borders. With Cryptocurrencies that are accepted globally like Bitcoin (BTC), it making purchases anywhere is fast and, most of the time, without fees.
It's Decentralized ✅️
Unlike other forms of currency, crypto is not currently regulated by the government and is free from any kind of regulations. Coins cannot be frozen, and accounts cannot be charged. There are no chances of seizure for any reason and, on top of it all, they are highly private and protected.
Lower Risk of Identity Theft ✅️
Traditional payment methods are linked to the user's identity. Because of this, it can be very risky to purchase things online, especially if they come from an unknown buyer. Crypto is different, coming with a large private key that does not hold onto any sensitive data. Coins are much safer and protected by layers of security including some of the most advanced techniques on the market today.
Just because there are lots of ways to protect the account doesn't mean that holder should not add their own measures of protection, checking out VPNs, and more to secure their connection and network when accessing their accounts or purchasing items.
The Cons
It's Currently All Over the Place ❌️
If you look at some crypto stocks, they're kind of hard to understand. They're up one day and down another and sometimes fluctuate within the same day. While volatility is a strong advantage for traders looking to make a quick profit, it's not the best for those looking to invest long term.
Risk of Loss ❌️
While crypto is full of protection, there is one thing that users need to be aware of. Because it's handled and held online, if anything happens to a hard drive or a wallet file, the currency is lost forever. Even the wealthiest Bitcoin investors are at risk, needing to find ways to make sure that they hold the coin in a reliable place that isn't exposed to the possibility of a crash.
The Kinks ❌️
Just like anything new on the market, there is a risk of some kinks that have not been ironed out. It's digital, and there could be things like bugs or other security issues that cause things to lose their stability in the future. At the moment, no entity governs the way that crypto is handled and/or protected, making it something that is highly up to the company and the currency.
How to Choose Crypto Exchanges
---
There are so many crypto trading platforms out there these days. When on the hunt for those that give you the best bang for your buck, here are a few key things that you should look for.
User-Friendliness
Nothing is worse than a trading platform that's difficult to use. When it comes to trading, traders want apps and platforms that are easy to navigate and make the process easier and faster. Look for trading platforms that are uncluttered, organized, and give you all the things you need at your fingertips to make things run as smooth as possible.
Variety
There are tons of cryptocurrencies out there. Before you choose a crypto trading platform, make sure that they offer the cryptocurrency that you're interested in buying and trading. Some platforms out there stick with the most powerful currencies, including BTC, and don't offer any other altcoins.
Deposits and Withdrawals
Crypto is not something new and is showing up in all kinds of markets all across the globe. Because most crypto platforms aim to appeal to as many traders as they can, you'll typically find that they accept deposits and withdrawals of all kinds. Before you choose one trading platform, take a look at what payment methods they offer and be sure that there is one to suit your needs.
Fees and Rates
Crypto trading platforms structure their fees and rates differently. You won't find any out there with zero fees, though you will find some that offer lower fees and virtually no rates. Before choosing a platform, take a look at what it will really take to buy and trade shares of crypto. You may find that one platform is more cost-effective for you than another.
Account Verification
To keep the crypto markets safe, there are rules and regulations that require traders to verify their identity. While you'll typically see very basic information, other platforms will get into more depth and require more personal information.
Keep in mind that all of these verifications have to be finished before you can trade, and some might take a bit to finalize. Because you're dealing with sensitive information, consider using a VPN to add an extra layer of security while you're on the web.
Reviews
If there is one place traders can find a good representation of a trading platform, it's with online reviews. A lot of times, customers take to the web to express their concerns or sing their praises. As a new trader to the platform, it's good to know what to expect and see if there are any unresolved issues that raise red flags.
How to Get the Best Bang for your Buck
---
There are some trading platforms out there that check all that are great for a variety of trading. Most others excel in one area and are better for certain types of trades than others. To get the most bang out of your buck, check out which platforms are best for the trading you're interested in.
Want to Buy Ethereum?
For the best deal on purchasing Ethereum, the second-largest cryptocurrency, Swyftx is your place. They offer the lowest prices and won't cut down your return due to fees and rates.
Want to Buy Altcoins?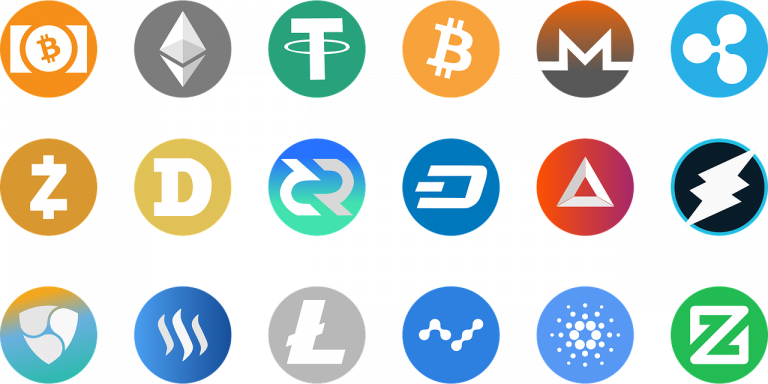 When you have altcoins on the brain, look no further than Binance. They have one of the largest collections of crypto trading options and have a site designated for Australian traders.
Want to Find the Cheapest Exchange?
Taking the win once again is Swyftx, with some of the lowest fees around. Trading fees come in at 0.1%, making it one of the most affordable crypto exchange options on the web.
Want to Find the Lowest Fees?
Binance has the lowest fees to offer traders thanks to their flat fee that starts out at just 0.1%. Low fees are great for traders out there that hope to trade daily, helping them cut the costs and pocket more.
Want Zero Fees?
Of course, you do, but, think twice. None of our top brokers come without fees, and for a good reason. When out on the hunt for your preferred crypto trading platform, be wary of platforms that promise no fees. You get what you pay for and, if it's free, it's likely not the best or safest platform to use for crypto buying and trading.
Tips to Investing in Crypto the Safe Way 🔒️
---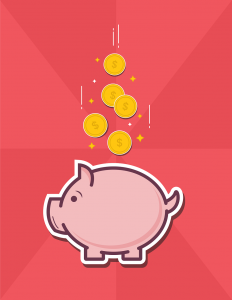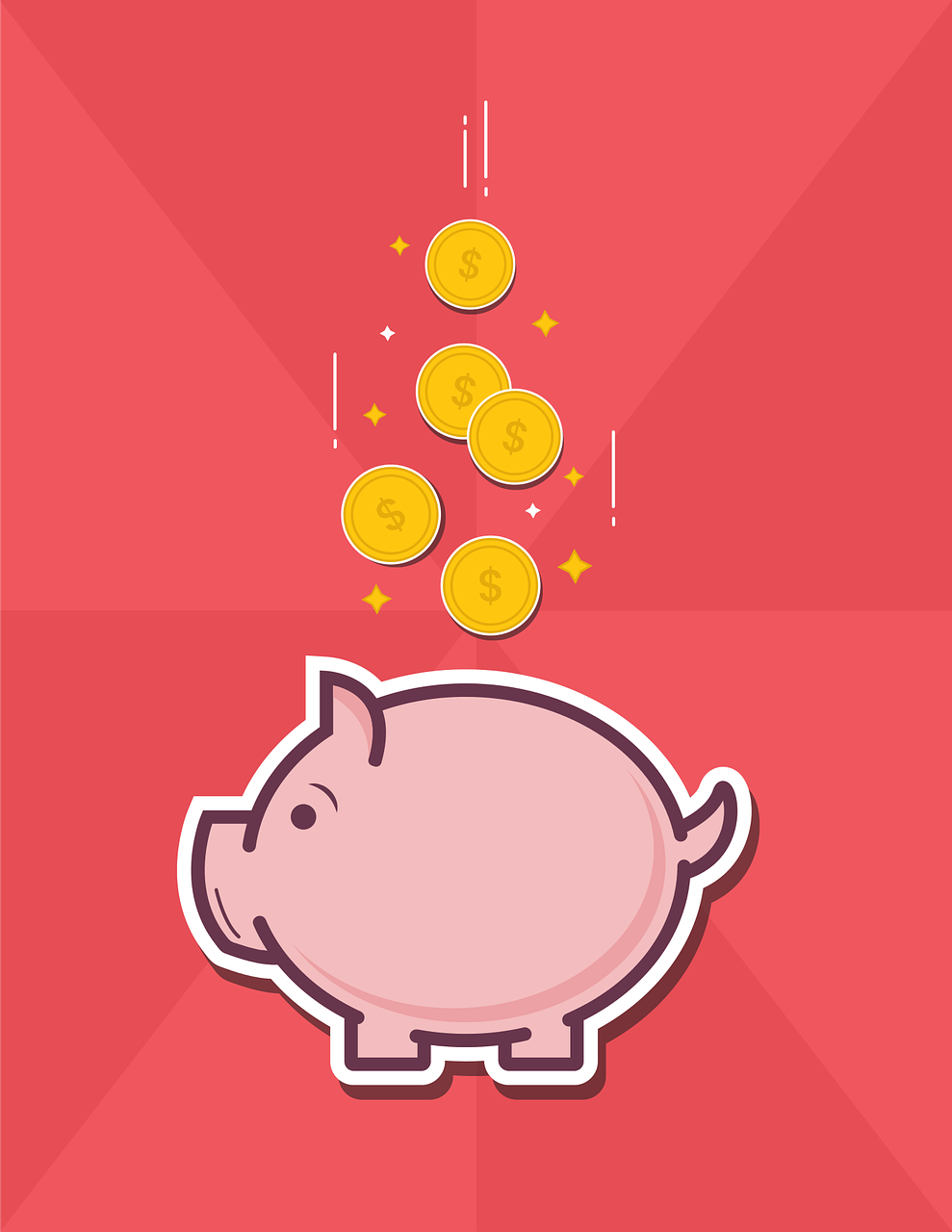 Crypto is a solid investment, one that can come with a solid return in the very near future. Plus, with talks of it becoming a currency in many places across the globe, it could change and digitize the current way we do things.
Because a lot is still in the air, it's critical for investors to take steps to buy crypto safely, getting all the benefits and reducing the risk.
Tip #1. Check Ownership
Investing in crypto is not like investing in the top companies in the world. Instead, information is not always transparent, which is why traders should do some digging before they decide to invest.
Checking for a clear owner of the company is one key way to start checking for legitimacy, making sure that it's a reputable owner that has a track record for success and a transparent structure that all investors can access.
Tip #2. Check Investor Interest
The most knowledgeable investors across the globe know what to look for when it comes to choosing assets to invest in. Taking a look at other investors and seeing their success as an investor is another great sign. If you see a lot of creditable and successful investors on board, you'll likely have a solid investment coming your way.
Tip #3. Stake Vs. Currency
A lot of investors don't know the difference between crypto and how you can actually buy into it. While some investment offers a stake (meaning you get to bank on profits), other only offer currency (means you can use your holdings for a number of different things). Both are great but, if you're interested in gaining from a crypto's profit, you will have to invest differently.
Tip #4. Is it Developed?
Another thing that is not always understood is that some crypto is still in the making. For instance, there some crypto companies are still in the process of creating the currency, trying to get investors on board so they can do so. Not all startups are bad but, just the same as others, they come with quite a bit of risk that you'll need to protect yourself from.
Ready to Start?
---
Now that you have the rundown on the best crypto trading platforms and what you should look for, it's time to find one and start buying. Now's a great time to get into the market, beating all the other traders to the punch and buying at a decent rate.
While it's not sure where crypto will be in the future, we do know that it's going to have some importance in our growing global market that takes place mostly on the web.
---
You Might Also Like: