Disclosure: Privacy Australia is community-supported. We may earn a commission when you buy a VPN through one of our links. Learn more.
7 Best VPNs for Netflix in Australia (Bypass The Block)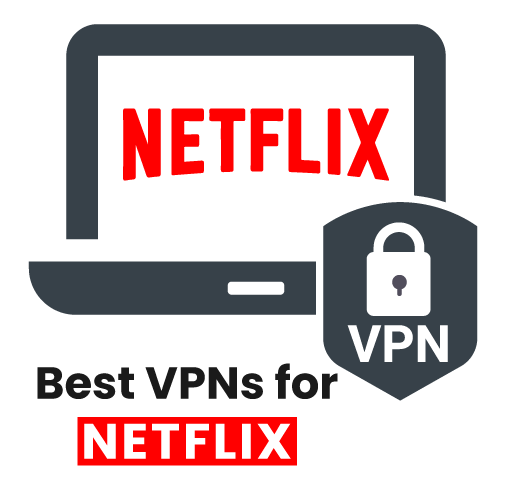 Let's get one thing straight: if you're Aussie and you want to watch Netflix, you're gonna need a VPN. It's that sample.
But before we dive into the best VPNs for Netflix, let me share a story.
When I was young, I loved nature and spent most of my time by Murray, but any guy who came of age in the latter part of the '90s can tell you that the outdoors get boring after a while and you want some genuine entertainment.
Unfortunately for me (and my mates), entertainment was hard to come by. Back then, and to this day, I often turn to American movies to quench my thirst for excitement. But South Australia is lousy when it comes to movies. At least it was back then. The only cinema I remember is the historic Capri Theatre and that was 60 kilometers away. Boo!
When my parents got me and my brother a computer, we were over the moon. Finally, we'd be able to watch YouTube and download movies. Suffice it to say, it was fun while it lasted.
As any Aussie knows, the government has cracked down hard on pirate sites, blocking no less than 59 torrent websites. And that's not all. Netflix's American video library is also unavailable in Australia as are sites like Hulu and Crackle.
To make matters worse, the content that is still readily available to Aussies can target us with unwanted advertising, malicious software, and viruses, and steal our personal data.
Free Means You're The Product
Ransomware attacks like NotPetya, Locky, Jigsaw, and CrySis have cost us money and sensitive personal information in the last few years and it doesn't show any sign of slowing down. As of October, cyber-attacks were on the rise in Australia.
It's not just the banks and large corporations that are vulnerable to such attacks.
If Jigsaw taught us anything it's that the average citizen can be targeted and have their personal data held hostage by some neckbeard with a flash drive in his gumboot.
Luckily, there are some great VPNs (Virtual Private Networks) out there that can make our online experience a private and secure one. With military-grade encryption, these VPNs will enable you to surf the web or stream your favorite movies & TV shows without concern for blocking or spoofing.
The Downside
When you use most VPNs, you inevitably get a proxy error message when you attempt to access services like US Netflix. But this is a problem that is easily remedied by choosing the right VPN for the job.
Every VPN on this list is recommended specifically for their ability to circumvent blocked content, particularly Netflix. If you use one of these VPNs, you'll be able to view US Netflix and any other country's Netflix catalog in crystal clear HD quality.
If you're looking for a great free VPN, we would advise against it it will be too slow to reliably stream videos.
VPNs For Netflix

in Australia
---
Below, we'll go into exactly what a Netflix VPN is and why it can unblock the streaming service's library for you. We'll go over each VPN that works to this end and why some aren't worth using. As an added assist, I'll discuss how you go about setting up a VPN for this purpose.
Let's get crackin'!
#1 NordVPN (Best Overall VPN for Netflix)
---
Key Features:
Customer support
Allows torrenting
Access Netflix

Pros
Variety of pricing options and payment methods
Easy account setup
Secure encryption
Excellent interface
Slick web design
Variety of add-ons
Cons
Speeds are slow in certain parts of the world.
Operating out of the jurisdiction of Panama, far away from the Fourteen Eyes, NordVPN is a VPN you can trust to keep your information confidential.
They are immune to piracy laws which means you'll be able to connect anywhere at any time.
Featuring a real-time block list of websites that host malware, spyware, and trackers, NordVPN's signature CyberSec technology isable to detect harmful software or sniffers when you visit a dangerous site. In this way, they are able to block you from accessing a site that will compromise your data.
With military-grade encryption and Double VPN (two layers of protection), NordVPN keeps you firmly shrouded in secrecy as you surf the web or download content.
Personally, I like their DNS leak protection (the best I've come across) and the "Onion Over VPN" (your messages are ensconced in layers of encryption like the layers of an onion).
Alas, NordVPN does not offer an ad-blocker app, but other than that they've got most of the features one would look for in a VPN—DNS protection, kill switch, et al.
Features
CyberSec, unlimited downloading, filesharing, firewalls and security; DNS leak protection, 6 simultaneous connections, 24/7 live chat, 99.9% uptime, 1000+ servers, getting unbanned on Twitch;
Read our full NordVPN review here.
#2 Surfshark
---
Key Features:
Unblocks Netflix and other media streaming services
Strict no-log policy
Free trial and 30-day money-back guarantee
Pros
Works well for torrenting and P2P file sharing
Unlimited IP addresses, bandwidth, and connections
Superior security and encryption
Kill-switch included with all plans
Available in countries with net censorship or blocks
DNS, IPv6, and WebRTC leak protection
Cons
Smaller network of servers than other VPNs
Speeds can vary from server to server
App interface lacks design optimisation
Sufshark is the new VPN service on the block. The company is growing every day and seems committed to ending up as the best VPN on the market. The service has a 30-day money-back guarantee and is quickly building one of the best reputations on the block.
When Surfshark first got started most people doubted them. Another VPN? The company clearly saw the market and thought they could do better. It already has over 800 servers in more than 50 countries. It also seems like they're adding more servers every day.
Why is it so high on our Netflix list?. One thing it has over many VPN services is support for the IPv6 protocol. By using this protocol, they can provide an unlimited number of IP addresses to their customers.
The old IPv4 protocol used by many VPNs has a limited number of unique IPs to assign. This is an important distinction, as Netflix and other companies are able to detect VPNs and initiate blocks due to thousands of users originating from the same IP address.
Features
24/7 Live Chat, fantastic apps, unlimited everything, an absurd encryption protocol, no logging, and a growing server base.
Read our complete Surfshark review and analsyis here.
#3 ExpressVPN
---
Key Features:
Multi-device compatibility
Unblock Netflix US and American Samoa
Unlimited speed and bandwidth

Pros
145 server locations
Diverse pricing options & payment methods
RSA-4096 & SHA-512 HMAC authentication
Superior performance in 90+ countries
Superior customer service
Dedicated IPs
Cons
Pricier option than others
Limited settings and configurations
No phone support
This is one of my overall faves when it comes to reputable VPNs with plenty to offer. They've got the fastest speeds around and they provide unlimited downloads and super-secure 256-bit encryption.
You'd be hard-pressed to find a single VPN that can match ExpressVPN for friendly, knowledgeable customer support and ultimate security.
Their 30-day money-back guarantee and 24/7 live chat are bonuses for all you bludgers who can't be bothered to figure things out on your own. They'll help you with any problem and ensure that you have a positive experience using their servers or you get a full refund.
Features
Content from anywhere, no logs, 145 server locations, ExpressVPN's signature Speed Test, award-winning apps, 24/7 customer support and split tunneling.
(Read our entire ExpressVPN review here)
#4 PureVPN
---
Key Features:
No logs policy
Strong encryption
Payment flexibility

Pros
Straightforward interface
Five unique presets
Excellent speeds
P2P allowed
Cons
Past occurrences of DNS leaks
Logs timestamps and bandwidth
NAT firewall and other add-ons costs extra
If you want a fair go at Netflix, PureVPN is the VPN for you. It works 100% of the time, whether you're looking to explore the US Netflix catalog or check out Hulu, Kodi and/or Amazon Prime.
Their servers also support P2P sharing which means you'll be able to unblock all those torrent sites the government's trying to take away from us. With 80,000+ servers, PureVPN is one of the largest and most prevalent VPNs around and they've got a damn good reputation for DNS leak protection.
PureVPN is iOS and Android-compatible and offers a range of protocols from OpenVPN and L2TP to IKEv2 and SSTP.
But don't take my word for it. The Mashables and The New York Times have also sung this one's praises for their strong encryption and unbeatable prices. If you're some battler who can't afford to drop your whole wad on secure internet browsing, you'll be happy as a pig in shit with PureVPN.
They're cheap and easy to set up. And the icing on the cake is their seven-day money-back guarantee. If that's not incentive enough, consider the fact that they allow five simultaneous connections. That's two more connections than most of their competitors.
Features
Fast speeds, no logs policy, money back guarantee, unblocks Netflix and torrenting, tested and approved
(Read our full PureVPN review here)
#5 VyprVPN
---
Key Features:
Strong encryption
Fully-featured security
Unblocks Netflix

Pros
Servers in more than 70 countries
Lightning fast speeds (ideal for streaming)
VyprVPN is an ace choice for Netflix and other streaming services. They provide rock-solid encryption and all of the advanced security features you could ask for. We're talkin' military-grade encryption, exceptional speeds, and service in more than 70 countries.
From their ergonomic software to their multi-device compatibility, VyprVPN is a giant among VPNs and, like ExpressVPN, they provide their customers with a 30-day money-back guarantee.
Personally, I'm not particularly fond of their customer support team (curt and not all that informative), but that's a small price to pay for decent encryption and total anonymity.
And for battlers who don't want to part with their bucks right off the bat, they offer a 3-day free trial so you can see how it works before purchasing a plan.
Features
Unlimited downloading and streaming, 3 simultaneous connections, money back guarantee, defeats throttling, multiple protocols, Chameleon protocol, multi-app integration
(Read our full VyprVPN review here)
#6 TorGuard
---
Key Features:
Advanced features
24/7 customer support
TSL and 256-bit encryption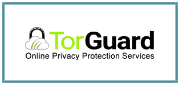 Pros
Fast connections
Unblock Netflix US
Usability on all platforms
Cons
Third-Party Apps Required on iOS and Android
TorGuard Anonymous VPN is a viable option for those who aren't expecting hundreds of thousands of IP addresses or hundreds of server locations.
Offering a Socks5 proxy and dedicated IP, Torguard's Anonymous VPN enables its users to stream blocked content and download torrents with complete privacy.
You'll be able to access everything from Netflix and Hulu to Pandora and Crackle anonymously.
One of the things that I like the most about them is their payment methods. You can pay with Bitcoin, OKPay, PayPal, Giropay, Google Checkout, dotpay, sofort, Cherry, Qiwi, ecoPayz, Boleto Bancario, Union Pay, Ukash and Money Bookers in addition to major credit cards and Google Wallet.
Although TorGuard is a bit bare-bones compared to the other VPNs on this list, it's still a secure and fast VPN solution that supports OpenVPN, PPTP or L2TP.
With servers in both Australia and New Zealand as well as 98 other countries, you know you'll be able to connect and get what you want out of their software.
Features
Supports all devices including Xbox 360, 5 simultaneous connections, Support Ticket, email support, 100+ servers in 37 countries, military-grade encryption
(Read our full TorGuard review here)
#7 Goose VPN
---
Key Features:
Ergonomic software
No logs policy

Pros
Affordable pricing
Netflix access
P2P suppor
Cons
No live chat support
Difficult to configure router
Connections are frequently lost
Slower speeds than most, especially when using OpenVPN
Goose VPN gets a 75% score from me because they're definitely a reputable VPN, but they're far from the best. This Dutch-based service is one of the newer VPNs on the market and, perhaps, they will improve in time.
As it stands right now, they lack the advanced features or range of protocols I expect out of a top-shelf VPN solution.
That being said, you do get access to Netflix, P2P support and unlimited connections. Their software is easy enough to install and they offer a risk-free 30-day free trial so you can see for yourself if they're worth using.
The best thing I can say about Goose VPN is that they are fairly affordable and offer as many simultaneous connections as you could want. The former doesn't exactly make them remarkable (there are plenty of great cheap VPNs out there), but the latter is pretty unique. In fact, I can't recall testing a single VPN that offered more than six simultaneous connections.
If you can handle drops in download speeds then you might wanna have a go at Goose VPN. You can certainly do much worse (see: HideMyAss, ArchieVPN, SuperVPN).
Features
30-day free trial, strong encryption, no logs policy
Can I Get a Free VPN for Netflix?
---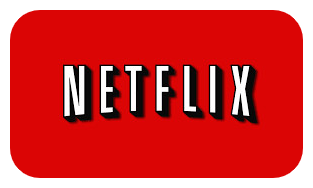 If you're new to VPNs and just want to see how they work or if you're on a fixed income and can't afford a paid VPN solution, you can check out many of these excellent VPNs for free, usually for a trial period of a week or a month.
But don't expect to unlock Netflix and similar streaming services with free software.
The sad truth is that Netflix cracks down hard on servers belonging to VPNs. That's why only premium VPN services are able to unblock it. The good news is, most every VPN on this list is super-cheap so you won't break the bank trying one out.
Unblock Netflix from Anywhere
Everybody wants to take a squizz at Netflix because they're the giants of modern entertainment. The sheer volume of movies, TV shows, and documentaries they offer in their monstrous catalog is awe-inspiring.
Even though the Netflix library is huge, non-US viewers have much to look forward to if they unblock the US Netflix catalog. US Netflix subscribers get tons of content that other countries do not receive.
What is a VPN for Netflix?
VPN stands for Virtual Private Network. This service makes it so that you can look like you are accessing the internet from a different part of the world thanks to VPN's variety of IP addresses that mask your actual IP address.
Utilizing one of their US servers, you appear to be accessing Netflix from the US. The result is a catalog that will have you exclaiming, "Fair suck of the sav!"
Why Do Different Countries Have Different Netflix Catalogs?
Because of licensing restrictions imposed by the production companies behind the motion pictures and television programs licensed to Netflix, the streaming kings cannot share certain restricted content with all regions.
This isn't Netflix's fault, it's obvious from the wealth of exclusive content that they have commissioned from some of the top names in entertainment that they are making efforts to deliver content to the entire world (Game of Thrones, Orange Is the New Black, Sandy Wexler, The Punisher, Stranger Things, House of Cards).
Unfortunately, when it comes to preexisting material, their hands are tied. But that shouldn't mean your hands are tied and it doesn't. At least it doesn't have to be with VPNs at your disposal. Whether you're located in Melbourne, Perth, Brisbane, Sydney, or any of the other cities in the land down under, these VPNs have your back.
Netflix Proxy Error – Fix Proxy Blocks
In the past, people have tried to unblock Netflix's US catalog using proxy sites. If you've tried this recently then you know that it can no longer be done since Netflix utilizes a proxy blocker.
When you attempt this now, an error message comes up reading, "Whoops, something went wrong. Streaming error. You seem to be using an unblocker or proxy. Please turn off any of these services and try again."
So while a DNS proxy used to be a good way of going about this, it's not gonna work for you now. The only way to successfully access US Netflix is to use a Netflix VPN.
Luckily, the VPN services on this list will circumnavigate the Netflix proxy block and unleash all of that eye-popping content you've been itching to watch.
Every region-specific Netflix catalog will be accessible at your fingertips. A VPN is the best way to bypass Netflix blocks.
Related Read: Transparent Proxy
Will Using Netflix Get You in Trouble?
Not likely. Even though Netflix's terms of service clearly state that a user will have their Netflix account cut off if they are caught using a VPN to access alternate catalogs, there is no record of them ever having done so.
No user has ever been prosecuted for using a VPN to unblock Netflix nor have they been prosecuted for unblocking any other streaming service.
The reason why they haven't come down hard on people for using VPNs is quite simple. It's not in their best interest to lose subscribers just because said subscribers were accessing unlicensed content. So stream on!
Best Netflix VPNs – Conclusion
---
For those with a Netflix subscription, a VPN opens up a world of possibilities. Most subscribers across the globe are substantially limited when it comes to content.
With a solid VPN, you'll be able to view everything from the US Netflix catalog to the UK catalog, the American Samoa catalog and Puerto Rico's catalog, each of which has massive amounts of exclusive material.
For the very best VPNs for Netflix, I strongly recommend my top three suggestions. NordVPN, Surfshark, and ExpressVPN are among the greatest VPNs out there where encryption, features, compatibility, pricing and customer service are concerned.
Each of these VPNs offers fantastic speeds for HD streaming and all the security you'll need to keep yourself hidden while browsing Netflix libraries. If you want to improve your Netflix experience, just connect to a Netflix VPN and you're ready to be blown away!
Lastly, here is a little recommendation for online security buffs would be to check out our tests on the best password management software.
---
You May Also Like: