Disclosure: Privacy Australia is community-supported. We may earn a commission when you buy a VPN through one of our links. Learn more.
Best VPNs for Torrenting in 2023 w/ Fastest Streaming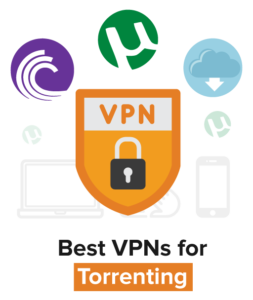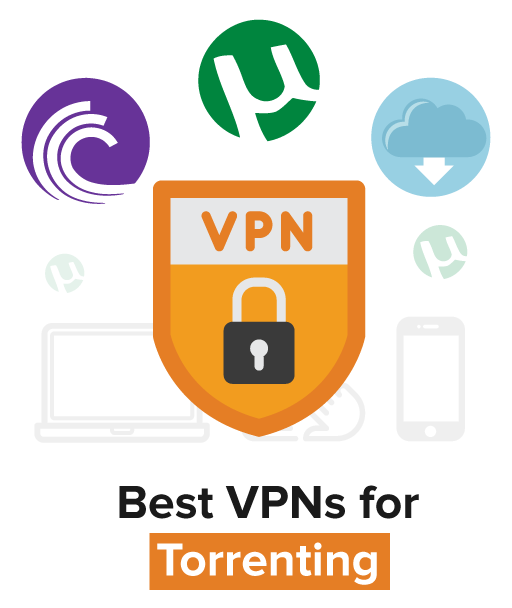 Protecting your identity online is a necessity nowadays. This is especially true when it comes to P2P file sharing since you don't always know what you're downloading, nor who is watching.
There's a lot to consider when selecting the best VPN for torrenting. You have to contend with hackers and government scrutiny in kind.
In Australia, more than 55 international pirate torrent websites have been blocked thanks to a court ruling in August of 2017. Even in an age of Creative Commons Licenses, users are being restricted from accessing content.
The good news is, there are some great VPNs out there that enable you to circumnavigate this blocking so that you can view and download all the movies, TV shows, and sports specials you want, whenever you want.
But selecting the right one is another story, one that can be a slippery slope if you don't have any experience with VPNs. For that reason, I've compiled a list of the best VPNs for torrenting.
My list is based on thorough testing and research to ensure that you'll only read about the most reputable ones available.
After testing more than 25 VPNs and downloading (or attempting to download) 250+ files everywhere from Melbourne to Canberra. With the best VPNs, I was able to use BitTorrent, download movies and stream every episode of Game of Thrones. ?
A mind may need books as a sword needs a whetstone if it is to keep it edge, but my mind needs unlimited downloads and with the best VPNs on this list, I can download to my heart (and mind)'s content.
#1 NordVPN (Best for Torrenting)
Choice, Excellent Balance of Privacy & Speed, Double Data Encryption
---
Key Features:
Easy setup
Variety of payment methods including Bitcoin
Servers in 61 countries

Pros
Extra protection
Military-grade encryption
Variety of pricing options
Cons
Slower speeds than some of their competitors
No phone support
NordVPN has been around for quite some time and they're very popular for obvious reasons. With NordVPN, you get unlimited P2P sharing, DNS leak blocker, a kill switch, and a 30-day money-back guarantee.
What's more, they use military-grade encryption and provide their users with CyberSec which automatically blocks things like malware so that you won't have to worry about cyber threats while torrenting or streaming blocked content.
CyberSec also protects against DDoS (Distributed Denial of Service) attacks. A DDOS attack is a kind of attack where multiple compromised systems are used to target one system in particular. Your system. CyberSec shields you from such an attack.
Other advanced features include Double VPN which encrypts your internet traffic twice to create an additional layer of privacy. This process of chaining servers enables you to hide behind several servers to better protect your identity.
These are but a few of the features you can expect out of NordVPN. Check out our full NordVPN review here.
#2 Surfshark
Cheapest Torrenting Option
---
Key Features:
Unblocks Netflix and other media streaming services
Solid support
Pros
Great speed
Lowest prices for quality/speed
Cons
Slow response from email support team
Surfshark is a relative newcomer on the VPN scene but they have grown in popularity with their strong network fundamentals, variety of data centers and strict no-logging policies.
In terms of torrenting, the main reason we have Surfshark as our top pick is security. Surfshark's VPN protocols use military-grade 256-bit AES encryption.
However, the company goes the extra step of incorporating a 2048-bit DHE-RSA key exchange and a SHA512 authentication hash for additional security (translation: the best possible encryption and security). There's also DNS and WebRTC leak protection woven into the technology that powers this network. Read more about it in our review here.
Overall Surfshark is a great pick for people who are looking for both the anonymity and privacy of something like Nord VPN without paying an arm and a leg.
#3 ExpressVPN
Fast and Lots of IP Addresses
---
Key Features:
Advanced features
No logs
Complete privacy

Pros
Fastest speeds
Unbeatable customer service
Cons
Limited settings and configuration
Pricier option than others
ExpressVPN has a firm no logs policy which means that you can safely use uTorrent or any other BitTorrent client to share files with total anonymity.
You simply sign up, follow their basic instructions and, within minutes, you're able to connect to any of their servers. From there, you can safely and securely download uTorrent and start using their app to start torrenting. Their Smart Location feature can even select the optimal location for your network.
They use the highest level of encryption (256-bit AES) and permit you to use any of the major protocols (OpenVPN, L2TP, PPTP, and SSTP).
With ExpressVPN, you get all of the features we mentioned earlier—24/7 live customer support, killer speeds, kill switch, unlimited bandwidth and more.
#4 Private VPN
Solid Runner Up
---
Key Features:
Seven-day money back guarantee
Servers in 29 countries

Pros
Strong OpenVPN
No log policy
Affordable pricing
Cons
No built-in DNS leak coverage
A budget-friendly option for the more frugal user who still wants torrenting capability, Private VPN uses concrete cryptography to keep you anonymous. Their service features a built-in kill switch and they maintain a firm no logs policy.
With Private VPN, you can unblock region-specific content and blocked sites. Their high-speed servers are some of the most reliable around and their 1-click setup takes the headache out of signing up and getting started.
Compatible across all devices, Private VPN is a service that's well-regarded for its friendly customer service and fast connections.
Unfortunately, every rose has its thorn and this one is the lack of DNS leak protection. But for the casual user, this is a nice, cheap choice that will probably get the job done.
#5 CyberGhost
Customer Support has Bad Reputation
---
Key Features:
DNS leak protection
Kill switch
P2P sharing allowed

Pros
Private
Based in Romania (no government snooping)
Good looking and easy to use software
Five simultaneous connections
24/7 live chat
Cons
Confusing pricing
Poor reputation among former customers
This software is extremely easy to use and has all the bells and whistles of more expensive VPN solutions. Based in Romania, CyberGhost delivers exceptional speeds at nearby servers and retains absolutely no logs of user sessions.
It blocks the Torrent protocol on all servers, normalizing traffic and allowing the use of all P2P networks. The only questionable thing about CyberGhost is that you can download it absolutely free.
Free VPNs are something users have to be cautious about since most free VPNs aren't truly free. They have a bad reputation for collecting your data and selling it to third parties in order to pay for their free service.
That being said, after running a test with CyberGhost, we found no evidence that this was the case and no DNS leaks were detected either. All things considered, CyberGhost seems like a viable option for the user who is on a tight budget.
Protect Yourself Now
---
Your privacy matters, particularly when it comes to P2P file sharing. Torrenting can be very dangerous. Torrenting can result in legal troubles, attacks by malicious content or malware. It can result in data leaks and theft of sensitive information.
VPNs can ward off all of these cyber threats and assist you in maintaining discretion.
If you're still not sure about using one of these services, keep in mind that the VPNs on this list feature money-back guarantees. You're free to try their service and see if it's right for you.
How Do VPNs for Torrenting Protect Me?
---
VPN encryption and unique IP addresses ensure that your ISP (Internet Service Provider) cannot see what you are doing on the internet since all of the data that is transmitted from your computer through the VPN server is hidden.

Since one of the main reasons torrenting is a big no-no is because of copyrighted content, VPN providers end up getting the flak from copyright holders instead of you. That's because your real IP address is not exposed.
By connecting to VPN servers located in countries that don't censor websites on grounds of copyright, you can effectively unblock torrent sites and see whatever you want.
Understanding the Law
Some countries (the United Kingdom and India among them) are cracking down when it comes to online copyright offenses, but most countries consider piracy to be a civil matter rather than a criminal one.
One of the most widespread repercussions of piracy is a warning letter from your ISP. If you're using a properly secure VPN, you will not encounter this problem as your actual IP address will not be seen by anybody.
How to Make Sure Your VPN for Torrenting is Working
---
If you want to know whether you're genuinely secure and private, visit IPLeak.com. If you don't see your real IP address or one from your ISP, you are being protected by the VPN.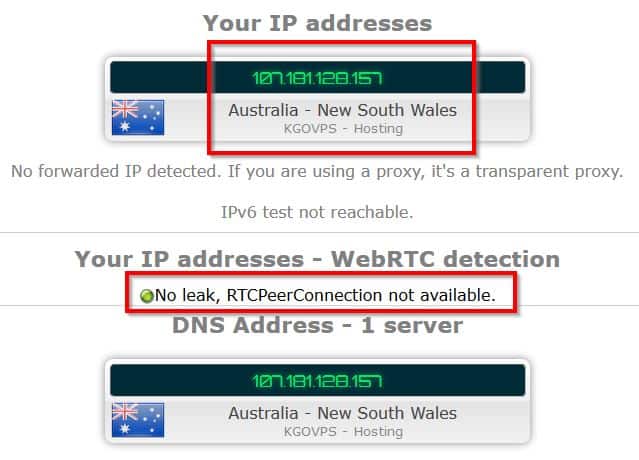 For extra assurance, you can check to see if your BitTorrent client is leaking your real IP address by scrolling down to Torrent Address Detection and adding the magnet link to your BitTorrent client. This will monitor your torrenting activity and detect any leaks.
Things to Consider Before Signing Up with a VPN
---
When it comes to choosing the best VPN for torrenting, there's a lot you need to know.
Torrent and P2P file-sharers need privacy, but they also need a fair ceiling when it comes to data caps. Slow speeds and body bandwidth will pose a problem for those who are looking to download or upload a decent amount of content.
With that in mind, here are a few factors to consider before settling on the VPN for your torrenting needs:
Security

Logging Policy

Bandwidth Limit

Speed testing performance
The number one consideration when seeking out a VPN for torrenting is the cryptography behind the software. Proper encryption is what assures the user that no third parties will be able to spy on their activity or target them with ads or viruses.
The better VPNs on the market offer OpenVPN protocol, a security model for secure tunnel transport. This keeps the ISPs (Internet Service Providers), regardless of things like mandatory data retention. In this way, you stop them from collecting your personal data and the data of those you communicate with online.
Private companies have been using VPNs for this kind of invisible security for a long time, but now it's been made available to the general public and there is a wealth of VPN solutions on the market, many of which offer security software with their own signature algorithms for concrete encryption.
A VPN's logging policy is very important because this is what determines whether your online activity is truly private or just "kinda, sorta private." Some VPNs will tell you that they have a no-logs policy, meaning that they don't save your user sessions, but in many cases, this is a false claim.
Users on Reddit and other forums have called VPNs like HideMyAss out for collecting their data and sharing that information with others. Similar accusations have been leveled at Pure VPN, although these allegations are largely unsubstantiated.
Aside from selecting a VPN with a strict no-logs policy, you'll also want to look for one with plenty of bandwidth. Of course, the speed of your VPN is not solely the responsibility of the VPN you go with, it's also your responsibility.
If you use a VPN that claims to have fast speeds and you find them to be slow, consider using a server that is closer to you. In most cases, the VPN has servers in your area. Always use the server that suits your purpose.
Another way to jack up your speed is to use a PPTP protocol. PPTP stands for Point-to-Point Tunneling Protocol. It is one of the oldest and simplest protocols and computationally fastest. Bear in mind, however, that you won't get maximum security with a PPTP protocol so it's really a toss-up between ultimate security and ultimate speed.
Speed testing is another consideration. ExpressVPN is my favorite VPN because of their transparency and commitment to its clients. They were the first VPN to introduce a Speed Test tool which shows you in real-time exactly what kinds of speeds you are achieving with their server's connection.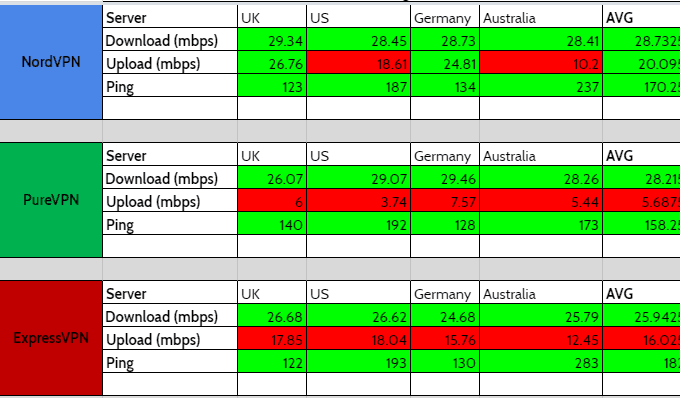 To truly optimize your speed, you should upgrade your own connection speed via your own ISP. Be sure to do this before using your VPN. Also, don't use a quality free VPN for torrenting or streaming. For more info about speed, read our great guide to making your Internet faster.
So, which VPNs are best for torrenting in 2020? We took a close look at all the major VPNs on the market (and some of the minor ones that you'll want to avoid at all costs) and rated them based on speed, features, encryption, price point, customer service and, most importantly, privacy.
Conclusion
---
I think you'll agree that there are many benefits to using a VPN.
With a strong VPN, you'll be able to avoid everything from Wi-Fi spoofing and Honeypot attacks to Firesheep and ransomware while downloading and uploading content anonymously.
Even if you just want to connect with friends or relatives, VPNs have got your back, protecting your passwords and personal conversations from the prying eyes of corporations, hackers and government institutions.
Now that you've seen our six top picks, perhaps you're having some trouble settling on just one. If that's the case, I recommend trying out one or two to get a feel for which one suits your needs.
If I had to pick my top three, I'd definitely go with NordVPN, Surfshark, and ExpressVPN. Each of them features good speeds, reliable support, rock-solid encryption and special offers for those signing up for the first time.
VPNs are a vital resource and now you have the knowledge you need to start shopping around for a viable VPN solution. Happy streaming.
---
You May Also Like: