Disclosure: Privacy Australia is community-supported. We may earn a commission when you buy a VPN through one of our links. Learn more.
Best Web Hosting in Australia (2022)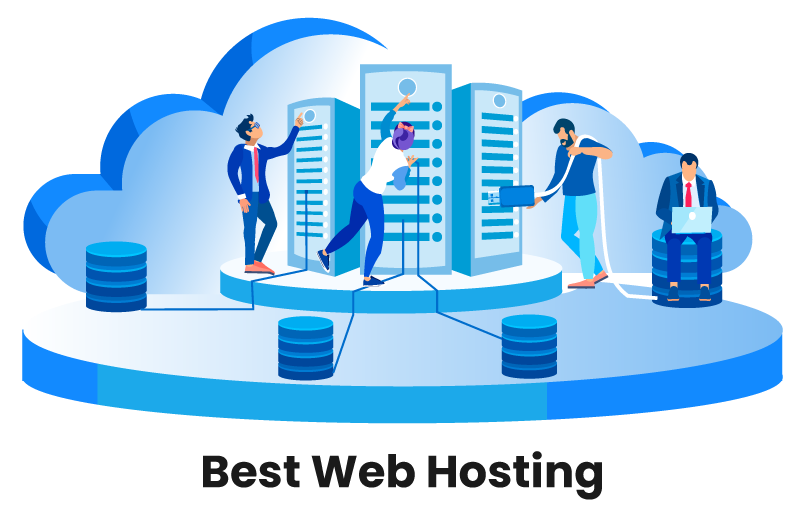 Hosting providers generally fall into 2 categories.
Those that want to overcharge you and those that don't. Since you probably found this page by looking for the best web hosting in Australia then I'm going to assume you're in that second camp?
But first, I need to explain something.
You're probably gonna take a look at this list and think why hasn't Will included any local Australian companies. The reasons are simple – servers, support, and pricing from non-Aussie hosts are just better.
The explanation behind this is simple – larger companies have bigger infrastructure so their cost per customer is actually lower and they pass that off to you.
The second one is a bit more technical. It's about data centers.
To be perfectly blunt, Australia doesn't have the best data centers.
That's why most of my picks rely on overseas data centers, with my top pick using a state-of-the-art Singaporean data center.
Alright, enough nerd talk. Let's jump into this review and help you find the best web hosting in Australia.
Best Web Hosting in Australia Reviews (2022)
---
We don't want to inundate you with information. Although we have provided plenty of information, we have nevertheless made them simple to understand. Ranking our hosts numerical serves that purpose by providing an immediate snapshot of their hierarchical status.
Our ranking systems place our selected hosts in descending order of recommendation, starting with the top recommendation, subsequently followed by the others. To further avoid unnecessary information burden, we've only incorporated the top five choices.
Below are the top five Australian web hosting reviews based on their cost, speed, customer service, and uptime.
1. Hostinger – Best Australian Web Host
---
If you're looking for an affordable web hosting solution without sacrificing quality, then search no more.
Hostinger is the answer to your quest.

While promotional pricing is viewed as a widespread marketing tactic, especially in the hosting industry designed to capture low-hanging fruit, Hostinger has nevertheless mastered the art of this strategy, ensuring the benefits impact you just as much as it does them.
Cheapest Host Without Sacrificing Quality ✅
Hostinger's price usually fluctuates between $0.99 to $2.15 per month on a semi-regularly basis. To take full advantage of the low price discount, you can pin down the price for 48 months. This provides a user with a bargain hosting price of below $70, which is quite remarkable.
If you harbor any misconception or concern that their service might be inferior because of its pricing, let's quickly disabuse you of that notion. Although it is still a relative newcomer, Hostinger delivers on its promise.
Hostinger provides all of the rudimentary features the other hosting providers offer, but with the extra sweetening of its marvelous pricing. The downside is that you won't get all of the attractive accessories that come with all the plans. So it is incumbent upon you to review you're the range of features you anticipate you'll require before picking a package.
Free Domain With Registration ✅
Apart from cost-price benefits, it still offers many risk guarantees and protection: it gives a free domain to use, in addition to free SSL protection. On top of that, you'll still receive a generous money-back guarantee spanning 30 days! And that includes the lowest-tier package on offer.
The crux of the matter is, Hostinger is a great choice, especially if you're trying to save a lot of money with a host that still delivers outstanding performance.
Free Website Builder ✅
Hostinger's website builder is called Zyro and you do not have to be an experienced designer to find your way around it. Zyro is quite simple to use and, as an added bonus, you do not need any coding experience to use it.
Free SSL certificate to authenticate your domain, unlimited SSD storage and unlimited bandwidth are just one of many included features that come with Zyro. One more feature we found quite useful was an enormous library of free images that you can use to design your website any way you see fit.
If you have a need to design your logo or improve it, you can do that here as well. Zyro's Logo Maker makes your brand more accessible to the public. You can design your logo in no time without anyone's help.
Pro Tip – Looking for more discount hosts? Check out our guide to cheap VPN Australia.
2. SiteGround – Best Customer Service
---
SiteGround has distinguished itself as one of the most popular and highest-rated hosting providers in the WordPress community.
Australians evidently agree with the verdict.

Easy Installs and Setup ✅
They provide unique, in-house WordPress solutions that are big on speed and security to make your site is as fast and secure as possible. But SiteGround isn't just riding the coattails of WordPress as the most ubiquitous content management system. Apart from being a great solution for both new and established WordPress projects, they aren't a one-trick pony.
They have a highly-attuned customer support service that is knowledgeable, fast, and friendly. Also, they have other competitive advantages that enable them to stand out from the crowd.
Fast Speeds, Free SSL and Upgrades ✅
It's optimized hosting plans include cutting-edge features such as automatic upgrades, built-in WP caching, a widespread and dispersed content delivery network (CDN), one-click staging and GIT version control. They tout their solutions as in-house built, giving them the flexibility and nimbleness to tailor these solutions to their customers' needs.
Best Performance and Support ✅
While other providers offered low initial and renewal rates, SiteGround's performance in terms of speed, uptime reliability, and robust support are far better than anything other hosts have to offer. There are renowned as the best 24/7 support in the industry, so much so that they're an official 'WordPress' recommended hosting provider.
SiteGround also offers some of the lowest rates for all secondary add on services like renewal, Cloudflare protection as well as free SSL.
3. Bluehost – Best Web Host for WordPress in Australia
---
If you were playing word association, the first thing that would come to mind concerning Bluehost is the word "easy." It has set itself apart from the pack with its simplicity of use.

Among other things, Bluehost has set itself apart from the pack with its simplicity of use. If there is one recurring theme in the positive online reviews you'll read about Bluehost, it is that it stands out as one of the best web hosting services for beginners.
The company clearly understands the points of pain that bedevil beginners, and have consequently gone above and beyond to make sure the process is less confusing for people who are venturing into hosting for the first time.
1 Click Installs for WordPress + Tons of Guides ✅
Several things lend Bluehost this smooth-sailing quality. Its interface and tools are geared toward a level of intuitiveness that beginners comprehend and appreciate. The 1-Click installation option that is featured in all their plans is also a huge draw for these newbies who aren't technically savvy for the multi-step processes involved in traditional setup procedures.
Though Bluehost speed is good, it nonetheless tends to experience lag and latency with bigger websites. However, one thing you cannot deny them: they are very persistent. They are extremely skilled at marketing and advertising, so brace yourself to start seeing their ads follow you everywhere once you visit their website.
65% Off All Plans (But Expensive Upsells) ❌
The aggressive marketing aside, its competitive pricing is another attractive aspect of Bluehost that makes it a draw for beginners: you can currently get 65% off all plans. As if that weren't enough, BlueHost also offers a 100% money-back guarantee. This is ideal for freelancers and bloggers who are just starting and realize it might take a while to monetize their website.
That being said – BlueHost will try to charge you and arm and a leg for all of their services.
4. HostGator – Best Value Cloud Hosting
---
Websites and gators maybe two strange bedfellows, but HostGator has somehow been able to make the marriage work.
The ruggedness of the alligator is an apt metaphor of the site's name.
As the saying goes, the best ability is availability, so the reliability of service is one of the most important and cherished attributes of any website. HostGator executes this feature in spades, providing outstanding uptime for its service at a low price.
Amazing Uptime and Speed Performance ✅
Over the past 16 months, it has posted an average of 99.98% uptime. HostGator also manages to do a couple of other things quite well. In addition to its uptime prowess, the blazing fast servers it has is equally remarkable.
They claim to have "up to 2x faster load times" as a result of a diversity of features, such as premium hardware, low-density servers, and multiple caching layers.
It is quite reassuring that they can stand behind their service and that as a customer, you won't be penalized if there's a temporary dip in performance.
Great for Small Business Hosting ✅
For example, in a scenario where the average uptime gets below 99.9% for the month, their customers possibly stand to gain a payment credit for that entire month. This concession, however, excludes planned maintenance or other one-time fluke events. But, it is comforting for clients to know that their business won't be penalized if the hosting service performance temporarily slips.
In terms of user-friendliness, WestGator has launched a website builder feature that helps readers with their install. For the uninitiated new user still grappling with hosting technicalities, the website builder makes creating their website a breeze.
These attributes, coupled with a robust base of global servers make HostGator an exceptional choice. However, its pricing paints a bit more complicated picture. As remarkable as the page load and uptime speeds of their shared servers happen to be, the HostGator's Cloud service blew them out of the water.
Which then begs the question – why aren't customers falling over themselves upgrading to the cloud service. Well, the answer to that question happens to be pricing.
The pricing advertised for HostGator's Cloud option starts at $4.95/month and rises to $9.95/month. This sticker shock is quite the turn off for customers, compelling them to stick with the shared hosting instead.
It doesn't help that the Cloud option locks you into a longer, three-year term too.
But there is some silver lining, as Gator has improved the situation by offering an exclusive discount, bring down its Cloud pricing to only $2.99/month. This essentially means that you'll be getting a MUCH better service in return, while only paying shared hosting rates.
However, the discount currently applies only to one, three, and six-month plans. So, after the initial term, the pricing will subsequently rise to $8.95, which is the renewal rate on the lowest plan.
5. A2 Hosting – Great Performance for Price
---
Speed kills they say, but in the world of online hosting, it might as well enhance the longevity of your business.
A2 Hosting's excellent speed ranks as one of the best in the business.
It is a comprehensively solid hosting platform, with an all-around good game that includes an extremely high uptime, and helpful customer support.
A2 Hosting has staying power. It has been around since 2001 and apart from its longevity, A2 has a track record of excellence, regularly featuring in PCMag's 'Best Web Hosting Service' list.
A2 made our list based on its strong record in areas ranging from shared monthly plans with rudimentary features, to packages focused on dedicated service plans. Though most of A2 Hosting's data centers are stationed in Michigan, it still performs perfectly for small businesses throughout Australia.
6. Host Papa – Best Low-Cost Web Host
---
For a price as low as $2.95 per month, users can enjoy quality hosting that delivers high-quality everything.
The base account allows 2 websites and comes with unlimited bandwidth.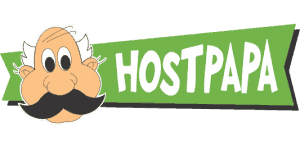 Unlike other web hosts out there, Host Papa does not charge for things like domain names and transfer of sites, making them one of the most affordable hosts you'll find on the web.
When you choose Host Papa, all you'll have to do is make a few clicks to get things started on your browser, and then start to set things up any way you like them with WordPress and other content management systems.
Around the Clock Customer Care ✅
When it comes to most hosts on the web, especially budget ones, you won't find customer care that's always there when you have questions and concerns. With Host Papa, that's not the case, with customer care around the clock. They have a phone number users can call 24/7 for assistance and even options for live chat and email.
Sometimes, getting things set up the way that users would like them can be difficult, which is why Host Papa adds technical support into the mix, where users can call and ask any question they need in order to set up the experience they are hoping for.
Solid Uptime Guarantee ✅
Hosts are there to keep your online experience running smooth. Part of that smooth experience means guaranteeing uptime, which Host Papa does with a 99.9% guarantee. That means that websites will be up and running and findable, giving you more of a chance to capture organic traffic.
Not only will they make sure that your website is up and running, but they also make sure that it's performing at its peak at all times, giving visitors quick upload times and a seamless user experience.
Money-Back Guarantee ✅
Because there are so many web hosts out there to choose from, finding the one that has all of the things that you need to make the most out of your experience can be a challenge. It's for that reason that it's a great thing to try before you buy, taking advantage of Host Papa's 30-day money-back guarantee.
Set it up with your website and see what configurations you can make and how smooth everything runs, taking advantage of your free 30-day trial to see what Host Papa is all about.
7. Digital Pacific – Best Web Host with the Most Variety
---
Digital Pacific is one of the most renowned names in web hosts, with a spot on the web for decades as one of the most trusted web hosts around.


They offer all users a free setup and access to some incredible features including daily backups and 1 GB of storage. Their base price starts at just $9.90 per month, which comes with 1 domain and 1 site, as well as 2 email accounts.
They not only offer amazing features, but also give users access to solid security too, something that all hosts need more of these days on the web.
Unmatched Variety ✅
When you're looking for a host that's full of options, Digital Pacific should be your number one choice. They offer all kinds of hosting, including shared hosting, reseller hosting, WordPress hosting, VPS options, and more.
Those who choose Digital Pacific can add the utmost security to their webpage, with SSL certificates and more, and even enjoy some of the most brag-worthy email services around.
Users can tailor their experience and add things like more storage, daily backups, and advanced features when they want to, building up the coverage that they're looking for from their web host.
Green Hosting ✅
Not a lot of users think about the energy it takes to host a website. There is a lot that goes on behind the scenes, creating emissions both directly and indirectly. Digital Pacific makes sure that they are taking steps to cut down on emissions, operating and building its infrastructure with green hosting practices.
Not only do they take steps to do so within their systems but also within the environment, doing a lot of things to offset the energy that they use with things like planting trees, plants, and grass.
Australian-Based Servers ✅
When choosing a web host, it often makes a big difference where the host is located. For users in Australia, Digital Pacific is a great choice, as they are based out of Australia. That means that they can enjoy the best load times and enjoy fewer interruptions, without connections having to travel long distances.
Plus, when it comes to getting help and resolving issues, users can rest assured that Digital Pacific is based in Australia, not having to deal with hours that don't match up to get customer care or technical support they need.
8. GreenGeeks – Best Green Hosting Option in Australia
---
If there is one green web host that stands out among all the others, it's GreenGeeks. They have taken a huge initiative to reduce their impact on the planet, putting back 300% of consumed energy back into the grid.

Even though they put a huge emphasis on doing things greener, they still don't sacrifice quality when it comes to web hosting.
They still offer their users tons of options, all at a price that seems unbelievable with all of the efforts they've put into renewing more energy than they use.
Layered Security ✅
One key thing that all websites need before they get a spot on the web is security. Some web hosts don't offer security, while others add it to the list of options and tack on a pretty high fee. GreenGeeks doesn't do that offering SSL certificates with their base plan and providing options for users to create protection at every layer.
The ability to secure a site from all layers is one of the most aggressive forms of protection, not only protecting users and their website but also all those who come and visit.
Unlimited Disk Space ✅
Having storage space can get costly, especially when you're using a web host that tacks on a ton of costs. Storage space is necessary and comes in handy for things like backups and other critical data. With GreenGeeks, users can enjoy unlimited disk space without a high cost.
The base plan comes with unlimited disk space, making it easy to perform all tasks and keep everything running smoothly without driving up costs. Users can scale up or down to meet their needs, only using the disk space and energy they need to and nothing that they don't.
High Speed ✅
If there is one downside that comes with GreenGeeks, it's that there is no server based in Australia. In most cases, that means that things run much slower, and connections sometimes lag due to the long distance from server to server. With GreenGeeks, everything runs sup fast and smooth, so much to the point that you won't realize servers are on a different continent.
They've updated their servers and are now running PHP7, which is one of the fastest that you can find on the market today. Not only will users have great usability, but all traffic that passes through can enjoy quick upload times and more.
9. WP Hosting – Best Budget WordPress Host in Australia
---
For those that love WordPress, WP Hosting is the way to go. They offer users the opportunity to quickly create their website, plus add plugins that can give them the exact online environment they're hoping for.

WP Hosting is based out of Australia and has been there to offer users a low-cost and high-quality option for WordPress hosting for years.
Throughout their time online, they've worked with some reputable names, earning them a solid reputation and great reviews from their customer and visitors to the websites they host.
Daily Backups ✅
Backups are something that all websites need, keeping track of their data and all of the most important parts of their website. Keeping backups is one way that websites can ensure they can get back up and running when something goes wrong.
WP Hosting offers all websites the option to backup daily, which helps to secure data and even helps to keep things in order in case of a data breach or any system downtime. A lot can go wrong on the web and finding ways to keep websites up and running is key to keeping them safe and secure.
WP Compatible ✅
There are not too many users of WordPress that have complained to do. WordPress is one of the most user-friendly options, giving users a way to create the website of their dreams without having to be a highly trained IT professional. WP Hosting is compatible with WordPress and includes a ton of integrations and plugins that are perfect for any kind of website.
Working with WordPress, you can find additions to make things run smoothly or just add in some cool designs that make your website stand out above the rest. If you're a fan of WordPress, then WP Hosting could be your best bet.
Customer Care that's Always There ✅
When setting things up with a web host, you want to feel at ease that your website will be accessible at all times. If you have constant downtime or issues with your page, you'll want to contact someone immediately, which you can do thanks to customer care.
Customer care is available via phone, live chat, and email, always there to answer a question when users need it. From things that won't quite work right to answering burning questions, users can go through it all and have a solid experience every single time.
10. Cloudways – Best Cloud Hosting Option
---
If you're into the cloud, you're in luck. Cloudways is a web host that's all about the cloud, giving those who need a host the most scalable options around.
Cloudways has a ton of integrations and collaborates with names like AWS, Google Cloud, and more.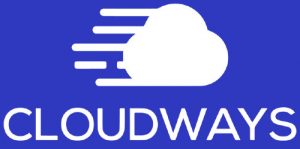 Among the many great things that you can score when you choose Cloudways, one major one is that you'll get the most bang for your buck, enjoying advanced features and top-notch security, all at an affordable price.
Unmatched Scalability ✅
The web can be an unpredictable place, which is why scalability is a great option to have for all kinds of websites. Users can tailor their experience to their liking, scaling up or down when they need it. This kind of flexibility is something that you won't find with many other web hosts, especially those that charge for disk space and changes that bump up production.
With Cloudway's scalable and flexible setup, finding the solution for any website's needs is possible, and it won't wind up costing an arm and a leg to do so. Scaling up or down is not a complicated process and is instead one that website owners can do in just a few clicks.
Advanced Features ✅
For those looking to take their website up a notch, Cloudways has some solid options that you won't want to miss. Among them are aggressive caching, super-fast upload times, and integrations with either WordPress or Magento. Accessing these advanced features and setting them up the way you like is simple and takes little to no time at all.
Plus, you won't need any prior training, able to go through and enjoy an infrastructure that's easy to use and a performance that you won't find in too many options around the same price point.
Simple Setup ✅
For those that are not the most tech-savvy, Cloudways won't give you any trouble. It's super simple to set up and adding integrations is a breeze. For those that are already on the cloud, they can enjoy a quick setup and get their website up and running in no time.
Even adding security and other advanced features doesn't take a day's work, especially when using WordPress or Magneto. There are a lot of providers to choose from when you choose Cloudways as a host, with a list that includes more than 60 options, some of which are the biggest names in tech.
How We Choose – The Ingredients that Make Up Our Web Hosting Criteria
---
They say you should never desire to know how the sausage gets made. Well, because we are rebels and contrarians at heart we like bending the rules to treat our customers like adults, and so we are unveiling the contents of the black box we used to judge the hosting services on our list.
So, without further ado, and in no particular order of importance, these criteria were used to shift the wheat from the chaff:
Reliability (Uptime and Downtime)
Reliability is an important metric because you want your host provider to be dependable. If they have the best features available, but you can't rely on them to deliver consistently, that doesn't do you any good.
High availability is a hallmark of a hosting service to guarantee a certain level of performance operational, especially for a period that is higher than normal.
The individual factors that represent facets of reliability are uptime and downtime. Without getting too much into the weeds, uptime is regarded as a measure of the uninterrupted, unbroken sequence of time that a hosting platform experiences.
In a perfect world, hosting systems would ideally have an uptime of 100%. But such perfection is almost impossible to sustain or attain. Concerning hosting services, it is the amount of time, expressed in hours, that a server can provide service and remain available.
Understanding Downtime
Downtime is the opposite of uptime, which indicates a trend in the wrong direction. Uptime is an important statistic to focus on because it signals whether your service is available to your users. Needless to say, if your website isn't available then it reflects poorly on you. It looks unprofessional, hurts your business and highly detrimental to your brand equity.
Therefore, as a potential customer, when looking at Australian web hosting reviews, consider only those services with very little downtime, which have a quick turnaround system in place so that the occasions when are unavailable are rare, and mostly involve routine maintenance.
High levels of uptime and data availability can usually be achieved through using multiple, redundant systems to ensure that one failure will not result in downtime as there are backup systems in place to take up the slack. It possible, ascertain whether the hosting provider has enough fail-safe redundancy in place for your region.
Furthermore, a quality web hosting service which holds these factors in high regard will respect your business by granting you advance notice, and try to schedule any unavoidable downtime during the periods that will result in the least business disruption.
Speed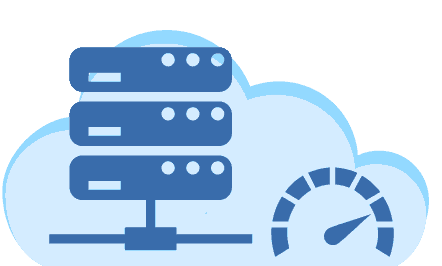 Speed Fortunately, the era of dial-up internet connection is over.
Don't allow a hosting provider to drag you back into the dark ages.
High-speed internet and widespread broadband connectivity with its accompanying lavish bandwidth, have conditioned consumers to accept a base standard of speed and service load times.
Coupled with our increasingly short attention span, customers are not liable to wait around for a couple of extra seconds for your web page to load, no matter how rich and engaging your content may be.
So, apart from being important for your professionalism, as well as your search engine optimization (SEO), speed enhances the user experience of those who visit your site. And if you provide users with a favorable experience, they will be more inclined to return.
As a result, the speed of access that a hosting provider offers is extremely important. To ascertain whether a host is fast, you should take it upon yourself to test their speed over a period of time, during both peak and off-peak hours.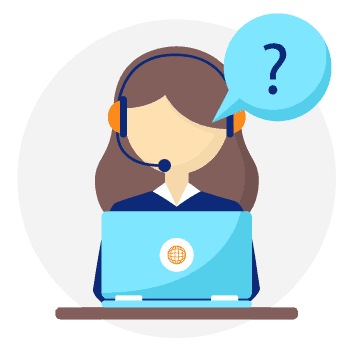 Hosting Customer Support
How a web host communicates with you as a customer to address your concerns and questions cannot be overstated. Poor customer support is one of the reasons that clients sour on a business.
There can be a significant difference in the quality of support received from one host to the next.
Most web hosting services lack enough customer support staff to respond to requests in real-time.
Though they may not have adequate staff to answer phone calls, they should, however, be able to respond to your inquiry via email.
The rule of thumb is the average turnaround time to respond to your inquiry is 24 hours. But excellent response times are within the 4-hour range. If however, it takes more than a day or two for them to get back to you, that is a red flag. It either means that they lack adequate staff to respond to your request promptly, or worse, they simply don't care.
Also be wary if they don't provide technical support 24 hours a day, 7 days a week, all year round. Because server failure doesn't take time off, proceed cautiously if they don't have support staff at their posts during holiday seasons.
What is the Most Well-Known and Renowned Web Hosting Service?
We're not exactly comparing apples and oranges, so it can be challenging to judge the different hosts due to all the different hosting options and prices available. For example, there are some free web hosts available, while others cost as low as $1 or $2 a month.
Choosing between web hosts with attractive, though conflicting interests requires a carefully orchestrated balance on your part: you don't want to go too cheap on your web hosting, and yet you shouldn't acquire a powerful host package that you don't need.
Therefore, the best advice, especially when you can't anticipate your future needs, is to keep it simple initially and then upgrade as your needs demand.
Top Hosting Types for Australian Businesses
---
Every business has different niches, product categories, target customers, and service focus. Therefore, their hosting needs can't be expected to be monolithic. As a result, a variety of hosting types exist to meet the needs of different businesses.
We'll dive in to take a look at the most common types of web hosting plans so you determine which one would best serve the needs of your business.
There are five broad categories under which web hosting services are pigeonholed. They are shared, virtual private server (VPS), cloud, dedicated and reseller. Without further ado, let's proceed to review each kind of hosting plan in detail.
What is Shared Hosting?
A shared web hosting service is a service in which several sites reside and share one web server. As the name suggests, it means that the services of the server aren't exclusively dedicated to a single website. Rather, the resources of the server are distributed among several websites.
This is the most economical choice for hosting, as the general cost of maintaining the server is spread across numerous customers. This makes it the least expensive option because, with this type of hosting, you're essentially renting space that you share with other sites. It invariably has a simple plan and setup procedure.
The shared hosting arrangement works because most websites get a small quantity of traffic, so the shared server isn't onerously burdened. Hence, the websites can adequately share server resources without facing performance issues.
What is VPS Hosting?
The next logical step and upgrade above shared hosted is the Virtual Private Server (VPS) hosting. A virtual machine emulates a computer system, but it isn't an actual physical machine.
A VPS is just a software program or operating system that exhibits the behavior of a separate computer. Because it is based on computer architecture, it can provide the functionality of an actual computer, performing tasks such as running applications and programs.
What makes a virtual private server a great hosting option you ask? Well, it is a natural progression from a basic shared plan, presenting an improved hosting option for small to medium-sized businesses frustrated with the limitations that come with most shared web hosting services concerning uptime, storage, and speed.
A big advantage of using VPS is that you have full control over it unlike the shared hosting server, and yet you don't pay as if you're using a dedicated server.
However, unlike the shared hosting plan, the setup and management process is more intricate.
What is Cloud Hosting?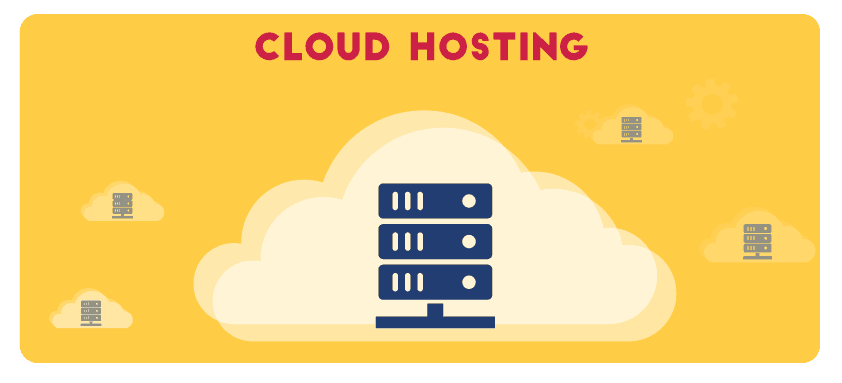 Cloud hosting and cloud computing have been growing in popularity in recent years. Cloud computing is on-demand availability of resources from a computer system. Some of the resources that the customer rents are data storage, computer processing power; however, these are now under the control and direct active management of the user.
Likewise, cloud hosting is equally becoming very popular along with the rise of cloud computing. When you request cloud hosting, you are procuring computing resources from a cloud computing provider or facility to assist you to host your data, services and/or solutions. In cloud hosting, Divide and Rule is the name of the game.
The way this concept is implemented in cloud hosting is by having the resources of your website spread across more than one web server. Consequently, it is rendered to you as per need basis
Though it has similarities with VPS, the fundamental difference between them is that in cloud computing, the user is using a distributed system of servers through which their resources are spread, instead of a dedicated physical address.

The benefits which accrued to the customer due to this distributed workload include easy scalability and faster loading times.
What is Dedicated Hosting?

If you're inclined toward the best, then dedicated hosting is the way to go. A dedicated hosting service is the kind of internet hosting in which you don't share with anyone else but lease an entire server for your usage.
It is the best and most expensive option, requiring a more complex and intricate setup.
Reseller-Based Hosting and How It Works
This is a form of hosting in which the owner of an account can use their apportioned resources such as bandwidth and hard drive space to host websites in support of other third parties.
With reseller-based hosting, you purchase enough server resources to enable you to operate your own web hosting service.
Comparison of Web Hosting – Which CMS is Best For You?
---
A content management system (CMS) enables you to handle digital content on a website in a coherent, streamlined way. It facilitates the authoring, collaboration, and management of websites.
A CMS comes with a peculiar interface, is ideally suited for a certain type of website, and more inclined to work with specific hosting options than others.
There are many CMS options on the market but the most popular are WordPress, Joomla, Drupal, and Magento.
WordPress
When it comes to the CMS and entire webpage building ecosystem, WordPress is a juggernaut, the proverbial 1,000-pound gorilla in the room.
WordPress is currently used on over 60 million websites, including those of most top-tier organizations.
Though it started as a blogging tool, it has entrenched itself as a robust CMS.
However, for the uninitiated in the world of WordPress, there is a distinction between wordpress.org and wordpress.com, as they are two different platforms. WordPress.com is free but with limited theme support and allows no plugins. WordPress.org, on the other hand, has full theme support and provides total branding freedom.
WordPress incorporates lots of features but one of its main benefits is its ease of customization along with the range of tools it supplies.
Joomla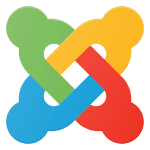 In the CMS world, Joomla comes a distant second. One of the reasons Joomla is lagging so far behind WordPress is because it isn't particularly user-friendly. Unless there is some sentimental reason you're attached to Joomla, a switch to WordPress is the best-advised course of action.
PHP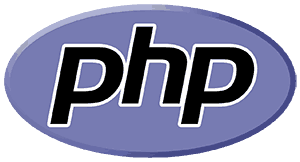 The popularity of WordPress means that it is imperative to learn how to use the tools and languages that come with it. One common consistent among the popular CMSs is their reliance on PHP as their server-side scripting language.
PHP isn't a CMS but it is the backbone of its programming. It is required to set up a CMS-driven website, you'll need to know PHP, or have to hire a PHP developer if you want specific features or apps on your website.
Can All Businesses Use These Web Hosts?
---
Most of the hosting companies listed here can scale and handle an ever-growing amount of traffic. Whether you're a small business still trying to create online impact or you're already an internet behemoth with 500,000 monthly views, these hosts are more than capable of accommodating you.
Start with the lowest hosting plan, no matter how optimistic you are on the growth of your website. If it outgrowths its current capacity, you can always upgrade to a more scalable service plan.
The common denominator among Australia's best web host providers is their provision of WordPress, especially in their shared hosting plans. This has the benefit of saving customers on costs while providing a much-requested application.
Best Web Host or WORST Hosting?
---
It is easy to get enamored by cheap products, especially when it comes to web hosting. After all, who doesn't want to get bargain rock-bottom prices? While it may be easy to live with the consequences of freebies with other products, the decision may very well come back to bite you with hosting.
As the saying goes, if you pay peanuts, you'll probably get a monkey service.
Too many scams abound in the web hosting industry, with companies offering low rates to hoodwink customers who don't know any better.
But beware because it's a bargain with the devil – although you may save some money initially, such cheap hosting has much fewer features. And after they hook you in, they'll look for ways to charge you for all kinds of premium add-ons.
If you think that the companies perpetrating these scams are some backwater nonentities that prey on the unsuspecting public, you are sorely mistaken. Due to extensive marketing and aggressive PR, some of the worst perpetrators have been able to launder their image successfully.
While we don't necessarily like naming and shaming, there is, however, an overriding public good that comes from identifying these perpetrators that outweighs concerns for hurt feelings.


GoDaddy – They have slick marketing, but don't let that fool you. Their service is low-quality yet, they charge you a premium for add-ons that would be free with other hosts.
We think their reputation is bogus, though they are often touted as the best web host in Australia. ScamDaddy would be a more appropriate name in our estimation.
Network Solutions – They have somehow managed to combine the dreaded, non-holy grail of web hosting – poor service and low-quality servers.
They are a terrible choice, so we strongly advise not to listen to whatever hosting review that extolls their imaginary virtues.
If you elect to go with a cheap web host, beware when you try to extricate yourself from their shackles and decide to switch to a better provider. They'll make it such a hassle that you'll wish you had gone with a quality provider from the beginning.
Web Hosting – Things to Avoid Like the Plague.
---
Small business owners crave low cost and minimal overhead. However, the few bucks you might save isn't worth the pain and heartache you'll experience later.
Brace Yourself of Potential Security Breaches – It doesn't come as a surprise that these bottom-feeding web hosts have lax security practices. They are always trying to cut corners and don't ultimately have the best interests of their clients at heart to invest in top-notch security measures. For buttress our point, the web host 000Webhost had 13-million user names and passwords leaked.
Eventually, You'll discover that Something, Anything is Bound to Cost You Extra – These discount hosts find several underhanded ways to rip off off hapless victims. The most common is balkanizing items and charging miscellaneous fees they have no business doing. For example, they may charge customers, say, $30 just for domain registration, another $30 for some essential privacy protection, and perhaps, $100 for SSL. Before you know it, you're staring in disbelief at a bill of $160 per year!
Poor IP Neighbourhood – Low-quality hosts are notorious for this, and you should beware of this practice because factors such as hosting density, the number, and quality of the domains hosted on a particular server impact your own service delivery. For example, if on just a 16 IP address, a web host manages to share that IP space between say, 9.5k websites, this could make your search engine optimization (SEO) more difficult.
If most sites on that IP are spammy and thus potentially dangerous neighbors, you are in real trouble since that would reflect poorly on your business. Low-quality sites with bad reputations hosted on the same IP or subnet as yours will undermine your website.
What is "Unlimited" Hosting And How Does It Work?
---
The best analogy for "unlimited" hosting is that it is akin to your favorite all-you-can-eat buffet. "Unlimited" hosting refers to offers where the provider hasn't established resource limits. It is also important to note that these types of offers only have a bearing on reasonable situations.
The caveat is important to remember since the offer will likely be inapplicable if you're getting millions of page views.
The resources that are usually extended this unlimited courtesy include disk storage, bandwidth, data transfer and in some cases, the number of addon domains. The unlimited domain addons are attractive since the hosting provider is offering you the opportunity to host as many websites as you want at an affordable price.
These offers are to entice new customers, so don't get carried away by the advertisement, but rather check the conditions that apply. It doesn't benefit you if the unlimited bandwidth offered happens to throttle when there's a huge amount of traffic, and substantially slows down.
Therefore, in our Australian hosting reviews, we made a judgment call not to include any hosts that make unlimited hosting offer claims.
Initial Steps to Domain Hosting in Australia
---
Several things go into setting up a website. While we've been talking about the best hosting platforms in Australia, there might be so many things you don't know about launching a website. Not to worry, because we are here to help.
Perhaps, there are terminologies you are unaware of, or unfamiliar with regarding web hosting. These may include name records, hosting packages, domain name registration, and so on.
These weird-sounding terms shouldn't freak you out because they aren't as complicated as they seem. And besides, we're here to help you out. These are the most likely terminologies you'll encounter in your quest to establish a website, so keep on reading.
For those New Zelander's looking for a hosting solution check out our guide to best hosting nz.
Domains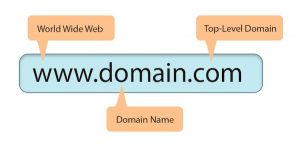 Every begins with the domain. Before you can set up a website or hosting of any sort, you've got to have a domain name. To put it n layman's terms, a domain is the name of your website.
A domain name is the main part of a website URL address, placed immediately after the hypertext protocol (http(s)) and www (world wide web) portion of the string. This address is utilized by internet users to find your website.
Registering a domain is the process you go through to acquire a domain and get it under your control. Once created, a domain acts as the foundation of several other fruitful online activities. You can add pages, blogs, eCommerce functionality or even subdomains to your domain.
Australian Domain Registers and Registrars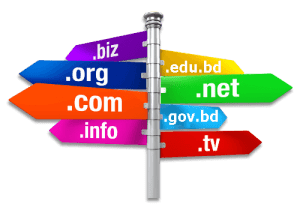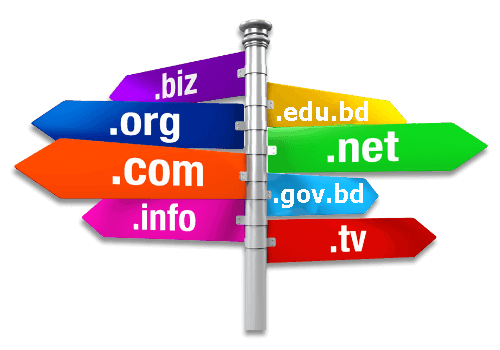 A domain registry is a database that contains all the domain names, along with all accompanying registrant information of Top Level Domains (TLD) like .com, .net, and.org.
A company has to be accredited before it can sell domain names to people.
The organization so accredited is called a registrar. The public can then purchase domain names through them or transfer an already owned domain to another registrar.
Therefore, a registry is like a wholesale manufacturer while a registrar is similar to a shop or dealer.
How Do Domain Name Servers (DNS) Help The Internet
The domain you just acquired is stored as a sequence of numbers known as an IP address in a domain name server (DNS). A DNS then takes the human-friendly domain name records, which are the domains that people type as web addresses, and maps those to their respective IP address.
Web Hosting Mistakes to Avoid
---
Setting up your site on a host isn't exactly rocket science. With enough common sense and due diligence, it shouldn't be difficult to succeed. But common sense isn't very common, so here are some things to avoid like the plague.
Going with the cheapest host your can find – There is some virtue in saving costs and looking for discounts. But you need to realize when the tradeoff for cheapest, lowest cost results in the albatross of a crappy product hanging round your neck.
Selecting a CMS platform other than WordPress – Regardless of the kind of website you're building (blog, online newspaper, ecommerce), WordPress has the competence and simplicity to make your work easier. And oh, did we mention that it has a thriving community with 33% of all websites using it?
Not reading the fine print – Does this really need further elaboration? When a host provider is promising you heaven and earth, with "unlimited" resources to boot, it behooves you to read the fine print to know where the legal loopholes are hidden.
Paying for SSL – Legitimate hosts don't require you to pay for a Secure Socket Layer (SSL) certificate.
Finding The Top Host in Australia – Wrapping it Up With a Tidy Bow
---
In this article, we've tried to be detailed without overwhelming you with too much information. Despite our best intentions, we do realize that this is a lot to process.
You don't need to read the guide all at once; it is broken down into self-contained segments so you can use it as a reference and study at your own convenience.
While evaluating web hosts, keep your own specific needs in mind. Quality is important, so don't base your purchase decisions solely on price. Your website is an important part of your brand identity. As a result, it is too crucial to meekly accept the accolades web host providers heap on themselves at face value.
Hopefully, this guide will serve to illuminate your mind on what to avoid and the things to embrace when looking for a web host provider.