Disclosure: Privacy Australia is community-supported. We may earn a commission when you buy a VPN through one of our links. Learn more.
Best VPN Services for Australia
Reviews and Technical Comparisons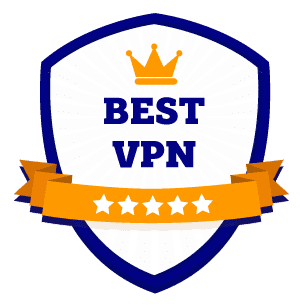 As you browse the internet and read this right now, are you connected to a virtual private network (VPN)? If not, you should be…
Today, computer hacks and cyber attacks happen with alarming regularity.
As more of our personal information goes into the "cloud", we become more interconnected but also much more vulnerable.
That's where a VPN comes in.
Put simply, a VPN allows you to connect to the internet through a private encrypted tunnel that significantly reduces the chance you'll fall victim to cybercrime.
Furthermore, they're easy to use and cheaper than you might think. I've personally tested all the best VPNs in Australia and compiled the results of those tests in this guide (updated weekly).
Frequently Asked Questions
Testing VPNs in Australia: My Step-By-Step Process
---
Regardless of where you go in the world, you want your VPN to be fast and secure. Otherwise, there's not much point in having one.
The tricky part is sifting through the hundreds of companies that offer the service to figure out which virtual private network is the best.
At Privacy Australia, we like the rest of the world fine, but our mission is to locate and recommend services to help our fellow Aussies stay safe online. You can read more about our detailed testing process here.
To determine the best VPN overall, this testing process is critical. It's how we uncover software vulnerabilities and security holes. Of course, we tested for all of these from 15+ Australian major cities including Brisbane, Melbourne, Sydney, Canberra, Newcastle, Perth, and others.
We focus on a few important criteria:
Jurisdiction – Where are they incorporated?
5 Eyes – Do they share your info?
Logging Policy – If yes, it's a big no-go.
Speed – Slow VPNs aren't really worth using
Blocks P2P – No more Netflix
Number of Connections – 1 Device or 3?
Best VPNs in Australia – Our Reviews
---
Take a look at our chart below, we sorted over 45 companies and went through each companies privacy policy, terms of service, and speed tests.
Also, note – all readers are welcome to leave reviews on each VPN service via the form available on each review.
1. NordVPN – Best Choice for Australia's #1 VPN
"Reliable, Secure, 5000+ Servers"
---
Key Features:
Cost: $3.29/month (60% discount)
Uptime: 99.9%
Free SSL: Yes
Built-in kill switch
IP hiding
SmartPlay for geo-restricted streaming

Pros
5,500+ servers in 59 countries
5000+ IP addresses
Connect 6 devices simultaneously
Strict no-logs policy
Support 24/7
30-day money-back guarantee
Works with all streaming services
Supports Bitcoin on-chain as well as Lightning Network payments
NordVPN is a very popular VPN service with a massive customer base. Often the most recommended VPN service on many sites, NordVPN's reputation is backed by their service's reliability, zero-logging policy, maximum security, and complete access to geo-blocked content with their proprietary SmartPlay feature.
CIA-Level Security and Complete Anonymity
If security and anonymity is the top priority for you, then you're in for a big treat. With the advent of threats too complex to even describe, you could cozy up while browsing knowing you could use their OpenVPN tunneling protocol, which is the most secure one that exists today.
Unlike other VPN providers, NordVPN's version of AES-256 encryption is equipped with the 2048-bit Diffie-Hellman key rather than the RSA key because it features Perfect Forward Secrecy.
NordVPN also boasts a double encryption feature, making NordVPN the top pick for countries with Draconian laws (North Korea, China, etc.). Even with deep packet inspection, it's virtually impossible to crack this level of encryption.
DNS Leak Protection and automatic kill switch features are built-in to any of NordVPN's packages, further ensuring that your activity is always protected.
NordVPN also has one of the easiest-to-use and most secure password managers to pair with their VPN services called NordPass. To ensure you're using a strong password, make sure to use a good password generator alongside a password manager.
Servers and Geo-blocked Content
Their proprietary SmartPlay technology allows you to access hundreds of streaming sites anywhere you are in the world. SmartPlay is a secured proxy service solution that makes most, if not all their servers a viable access point for streaming services like Netflix, BBC iPlayer, Disney+, HBO NOW, Amazon Prime, Kodi, and others.
While reviewing NordVPN we noticed that it suits avid travelers very well with access to 5,500 servers, spread across 59 countries on 6 continents.
You can Netflix and chill anywhere you want to?
2. Surfshark – Best "Budget" VPN
"Secure, Inexpensive, 1700+ Servers"
---
Key Features:
Cost: $2.49/month
Uptime: 99.9%
Free SSL: Yes
Strict no-log policy
3,200+ servers in 95 countries
30-day money-back guarantee
Pros
Inexpensive
Very secure
Limitless simultaneous connections
Supports Bitcoin on-chain as well as Lightning Network payments
Cons
Fairly poor email support
For Starters
Surfshark is the definition of the new kid on the block. These guys are the newest VPN we've reviewed and we like what we see so far.
They even have the potential to be number one in the future.
We talk about location a lot here due to jurisdiction and governmental interference. Surfshark has taken up residence in the British Virgin Islands, which is probably the best place for a VPN to be and has also taken residence in our number 2 spot on this list.
The pricing for a long-term contract feels like they're giving it to you for free at $2.49 per month, and the subscription gives you fantastic value. It seems like Surfshark is adding a new server every day, and is always looking to provide more for its users. The VPN company currently has over 3,200 servers in more than 90 countries.
Security and Privacy
Surfshark does things right in terms of security and privacy, and actually gives you options in terms of encryption protocol. First, they never log. Second, the company has support for several protocols, including 256-bit AES/OpenVPN, IPSec, and IKEv2 (but not IPv6). These protocols can provide a nearly unlimited number of IP addresses to their customers.
The old IPv4 protocol used by many VPNs has a limited number of unique IPs to assign. This can severely hamper your streaming abilities. Surfshark's support for a variety of VPN protocols means that it can be installed on a range of routers and devices.
Surfshark VPN protocols use the best available 256-bit AES encryption. The company also uses a 2048-bit DHE-RSA key exchange and a SHA512 authentication hash. Since most people don't know what that means, just know it's literally the best encryption you can have. Surfshark also has DNS and WebRTC leak protection throughout its network.
Price and the Rest
When it comes to pricing, Surfshark is the best choice in terms of the value it provides. This wasn't the case even a few years ago because Surfshark was just a twinkle in its shark father's eye. When it comes to short-term plans, the cost is reasonable.
One of Surfshark's best features is that you can just scrounge up the spare change from your couch each month to pay for the service.
3. ExpressVPN – Best Choice for Speed
"Fast, Secure, 700+ Locations"
---
Key Features:
Cost: $8.32/month
Uptime: 99.9%
Free SSL: Yes
No activity or connection logs
OpenVPN
IP address masking

Pros
Fast speeds
Servers located in 94 countries
24/7 live chat support
Supports Bitcoin on-chain payments
Cons
Expensive compared to competitors
For Starters
This British Virgin Islands (location is important) company has been in the business since 2009 and wins our love as the 3rd best all-around VPN for Australians. There are several reasons we make that claim.
For the price of a single subscription, customers gain access to any of the 2000+ speedy ExpressVPN servers located in 94 countries. In case you're wondering, this is quite broad coverage, and that's a good thing.
Security and Privacy
The backbone of a VPN lies in the encryption standard it deploys. AES-256 is ExpressVPN's choice. You don't have to be a technology nerd to understand that it would take dozens of supercomputers checking billions of keys per second for billions of years to crack this kind of encryption by brute force.
You don't want anything to do with a VPN that has a WebRTC leak, malware-infected installation files, or a weak logging policy. From our testing, ExpressVPN is clean as a whistle and boasts a no-logging policy that is as strict as you'll find.
For newbies to VPN lingo, no-logging means that they don't keep records of your use of their service. Believe it or not, some companies do. Those companies are not on our list.
Looking for a service that allows hassle-free torrenting and access to Kodi and Netflix from anywhere? This is one of the main reasons some people use a VPN service and ExpressVPN checks out well.
Price and the Rest
The best part is you get all these exemplary features and STILL can enjoy one of the fastest VPN experiences to be found. The only nit we'd pick at ExpressVPN is that it comes in slightly to the high side of price, ranging from $8.32 to $12.95 per month, depending on the length of the contract and specials they might be running.
Customer support is important. We made up some questions to put the good reputation of ExpressVPN's staff to the test.
Long story short, they did really well.
While we don't suggest you actually raid the kids' college fund to get this VPN service, it wouldn't necessarily make you a bad person.
4. VyprVPN – Fourth Choice but Still Pretty Good
"Fast, Great Price, Fewer Locations"
---
Key Features:
Cost: $8.33/month
Uptime: 99.9%
Free SSL: Yes
Unlimited data
Available on all devices
Over 90 global server locations

Pros
Reliable VPN
Easy-to-use application
Enhanced security features
Cons
Mediocre speeds
No Bitcoin payments
Truth be told, we wouldn't make a big deal of it if you chose VyprVPN instead of our #1 recommendation. It's that good, and most of the things we have to say about VyprVPN are of a positive variety.
VyprVPN has servers in 96 countries, on par with the top services above.
Unlimited Means Unlimited
But what we really like is the unlimited streaming aspect of this service, which means you can literally stay online 24/7 for the rest of your life if you like and will never run into a bandwidth or performance restriction. Not all VPN services can make that claim.
Security is important in the VPN game. Without that, there's no point in buying the service at all. VyprVPN owns and maintains all its servers in-house. This means fewer opportunities for your personal data to be mishandled.
Torrents, Kodi, and Netflix
VyprVPN technically works with torrenting, Kodi, and Netflix, though not always without a bit of swearing and throwing things about. Torrents are allowed but not encouraged, and your torrenting activities might be logged.
Kodi works fine, though needs to be set up manually. And thanks to Netflix's war on VPNs, it's getting harder to find a server that works with this service reliably.
No-Risk Trial
Like NordVPN, VyprVPN offers a 30-day money-back guarantee. If you're new to all this, that means a lot because it's your escape plan in the event you suddenly freak out and decide to never use the internet again.
New VyprVPN customers get a 50% price reduction as a thank you from the company for trying their service. Though plenty fast, perhaps the most outstanding feature is their total devotion to guarding your personal data.
5. PureVPN
"Solid Choice but a Slight Step Down"
---
Key Features:
Cost: $1.99/month
Uptime: 99.9%
Free SSL: Yes
256-bit encryption
DDoS protection (add-on)
DNS leak protection

Pros
Compatible with more than 50 devices
6,500+ servers in more than 75 countries
Supports 10 devices connected simultaneously
Supports Bitcoin on-chain as well as Lightning Network payments
To our way of thinking, you really shouldn't go online without a VPN, but the reality is that pennies can be tight, and even the relatively modest cost of NordVPN and ExpressVPN might result in skipped meals.
For those on a strict budget, we offer PureVPN for your consideration.
When Cost is a Big Deal
The bottom line is that you get most of the features of the top dogs, like a money-back guarantee, totally adequate support, and all the anonymity and privacy you expect from a top-shelf VPN but at a lesser price.
Now we're not going to sit here and claim that PureVPN's quality is every bit that of the two previous choices because it's not.
But the service is absolutely fine if you need to control expenses.
The first thing you'll likely notice when you land on the PureVPN website is that it seems like they have a heck of a lot of features. You're right. They do.
A Plethora of Features
We're talking about anti-malware and virus software, ad-blocking, intrusion detection and prevention, app filtering, and the list goes on. You won't find this level of security sophistication with other similarly priced services.
Add to this a solid "no-session logging" policy and what might be the easiest user interface in the industry, and you have a damn fine choice for Australians who know they need a VPN but also need to save a buck or two.
Torrenting, Etc.
If torrenting is your goal with a VPN, nothing to see here. PureVPN blocks all torrents from what we can tell. Like most other VPN services, expect to have trouble reliably accessing US Netflix from most of their servers. If you're into Kodi, though, PureVPN offers an official add-on that makes it a breeze to use.
6. Private Internet Access
"Cheap, Fast, and Slow"
---
Key Features:
Cost: $2.03/month
Uptime: 99%
Free SSL: Yes
Connect 10 devices simultaneously
Over 3,000 servers in 84 countries
SOCKS5 Proxy included

Pros
Unlimited bandwidth
VoIP and P2P support
Multiple VPN gateways
Supports Bitcoin on-chain payments
Cons
Lacks a dedicated streaming service
For Starters
Private Internet Access (PIA) lands right smack dab in the middle of the pack when it comes to quality VPN services for Australians. This means that there's a little bit of good, and a little bit of not-so-good, and you get it all at a pretty good price.
One of the many interesting aspects of Private Internet Access is that you can willingly decide to downgrade the encryption level of your connection in return for faster browsing speed. On the surface, it might seem like this choice would apply only to those who ingested too many paint chips as a kid.
But hold on!
Do you Want LESS Encryption?
Let's say you know you're on a relatively safe network and realize that downgrading to 128-bit encryption (from 256-bit encryption) still leaves you with a solid layer of cryptographic protection.
The speed you gain might be well worth it.
Here's the exciting part if you'd like a reliable but cheap VPN. Depending on the length of the contract and other options you choose, your monthly rate for this VPN will likely fall in the $3 to $7 a month range.
Netflix, Torrents, and Kodi
The question many of you are asking is whether PIA works with these types of services. You can scratch Netflix off the list because no VPN works reliably with this service in 2019. You might get lucky and find a cooperating server now and that's it. On the plus side, this VPN service is quite supportive of torrenting and works well with Kodi.
Some Serious Cons
PIA is located in the US, which is a serious drawback from a privacy standpoint (read about the 5 Eyes). Another drawback worth mentioning is that there is no live chat feature.
Sooo…not a bad service but not one we can generate much enthusiasm over.
7. Trust.Zone
"Fast…and Small"
---
Key Features:
Cost: $2.33/month
Uptime: 98%
Free SSL: Yes
Network lock feature
Advanced encryption and VPN protocols
RSA-4096
No logging policy
Pros
Supports P2P traffic
Unlimited data
Extremely affordable
Supports Bitcoin on-chain payments and offers 10% extra discount for using this option
Sometimes size doesn't matter but sometimes it does.
Our review of Trust.Zone's VPN service has a lot going for it. One thing that is a downside is the number and location of servers. We're talking about a paltry 178 in 31 countries. The bottom line is that, no matter how fast connection speeds are, the company doesn't compare favorably to the footprint left by companies towards the top of our list.
Sneaky fast speed
If you happen to live in a country near one of their servers, you'll likely have great connection speed. Overall, Trust.Zone was the second-fastest of the ones tested.
That's no small accomplishment.
Top-notch security
Another mark in their favor is a dedication to security. Located in the exotic tropical wonderland of Seychelles, Trust.Zone tends to descend into giggle fits when asked to turn over user data to the governments that like to ask for that sort of thing. We're talking about the usual suspects: US, UK, Australia…you get the idea.
If you're in the mood to torrent, this VPN service has no restrictions. Ready to Netflix and chill in the land down under? Meh, it might work for you and it might not. We were able to get around the geo-restrictions on only three of the seven servers we tried, so we gave up.
This one is also one of the best VPNs for Kodi.
Stout encryption standards and a low-end range in price make Trust.Zone is an excellent choice – if you happen to be one of the fortunate few near a server.
8. Hide My Ass
"Funny Name, Rotten Service"
---
Key Features:
Cost: $4.39/month
Uptime: 99.9%
Average Speed (AU): 35 Mbps
Servers in 290 countries
No log policy
30-day money-back guarantee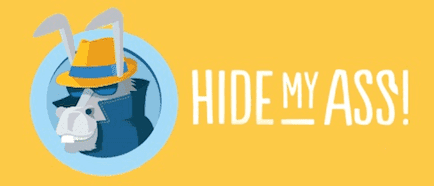 Pros
Easy-to-use application
Fantastic device compatibility
Effectively unblocks Netflix and BBC iPlayer
Cons
Pricier than its competitors
No Bitcoin payments
We wish that Hide My Ass was one big joke. Sorry. It's not. The service exists and charges people to participate in their own special brand of incompetence and skullduggery.
"Stay Away" Recommendation
If there was a category for the least recommended VPN service in Australia, Hide My Ass (HMA) would make a clean sweep of the gold, silver, and bronze medals.
Let's say this as plainly as possible. HMA is a terrible service on every level that means anything. We would recommend you swear off the internet and all related technology forever, move to the Outback, and join an Aboriginal tribe before signing up with this VPN.
Seriously. It's that bad.
Netflix? Torrents?
Though our HMA test came to an abrupt end, it wasn't soon enough. We spent an entire week trying to connect to both Netflix and torrenting – no luck. This is in addition to being booted randomly and frequently from our connection.
When we tried to call support, no answer to an email, chat session, phone call, or smoke signal.
Finally, they just deactivated the account with no warning. Add to this parade of ineptitude the fact connection speeds are slow to nonexistent, they are known to save log sessions and cooperate with law enforcement, and you've got the makings of really bad service.
Do we recommend HMA? You figure it out.
9. ProtonVPN
---
Key Features:
Cost: $4.99/month
Over 1,700 servers in 64 countries
Private connections
Quite a few available countries
Up to 10 GBPS speed
No-logs policy
Accesses blocked streaming
BitTorrent support

Pros
Feature heavy
Communicative customer support
Very fast Netflix and BBC iPlayer
Bitcoin payments available only if upgrading from the free plan
ProtonVPN is a rather popular choice for people who do not trust mainstream VPNs. It offers some of the same features as services like NordVPN and ExpressVPN, but with an extra edge to each of them.
Torrenting Support
This is the big feature that sees people interested in ProtonVPN. It is hard to set up, but once you do you have access to one of the best downloading technologies in history. Normally opening a port on your network would invite a substantial risk of cyberattacks. But not with ProtonVPN.
They also come with an adblocker and split tunneling, both of which help you stay safe. And that is to say nothing of the private network itself, which keeps the port forward from being a security issue.
Customer Service is on Point
This is important, as of all of the VPNs we have reviewed here they have the worst track record for uptime. They are also easy for a website to detect. So, even though the website will not be able to track you or send you cookies, you will still have to deal with it if they block you for VPN use.
There are ways around this that customer support can walk you through, but they take effort.
10. IPVanish
---
Key Features:
Cost: $3.99/month
2,000+ servers
Advanced Encryption
Unmetered Connections
Android App
DNS server

Pros
Great phone app
Lots of features with a great interface
No limit on how much you watch
Cons
Speed throttling
No Bitcoin payments
IPVanish is one of the best options you have available to you if you need a VPN for your phone. Its features are comparable to a VPN for a personal computer, while its interface is still intuitive.
DNS Servers Save the Day
One of the main things IPVanish offers you is a DNS server. This is a location spoofing tool that allows you to manually select your IP address. This means you can both spoof your location into basically any country that IPVanish has a server in, or get around VPN-detecting software on certain sites.
Speed Throttling
The biggest issue with IPVanish is related to one of its biggest assets: Speed throttling. You see, IPVanish has no limit on how much data you transmit through their VPN every month. But to help accommodate every user making use of this feature, IPVanish limits the amount of data you transmit at once.
This might not be too noticeable if you are using IPVanish on an Android device. The speed throttling only really stands to keep you from watching a 4K video. Everything else is still doable.
Still, it is worth mentioning it.
VPNs We Tested and How We Did It
---
There are hundreds of VPN products available but, in our opinion, only about two dozen are even worth testing. We made the decision on which ones made the initial cut based on online sentiment and our own expertise.
Next came a thorough testing process that went something like this:
Buy Software. We actually went online and purchased the product at full price from a vender, installed it on our stock laptop, and tested it for a week.
Speed Test. Chose seven different random geographic locations. Tested each VPN candidate from these locations
Check for Leaks. There are several sources of leaks (WebRTC, etc) that can rip away your privacy and anonymity in an instant and are the hallmark of a bad VPN service.
Geo-Compatibility. The ability to torrent and work around Netflix/Kodi geographic restrictions are one reason VPNs are popular. We assessed these features.
Ease of Use. Checked how friendly the user interface was and customer service responsiveness.
Cost vs Value. Because we don't all have gold nuggets and Bitcoin falling out of our pockets.
Privacy / Security Features. A VPN's raison d'être.
The testing environment regarding the computer and operating system were the same, to get an honest result.
Just in case we haven't made it clear enough, we don't take inducements – financial or otherwise – in arriving at the recommendations on this page. These are our own opinions, arrived at through the sweat of our brow, and plenty of time spent applying fingers to the keyboard.
"So, you guys bought and paid for 20 VPN subscriptions?!"
Obviously, the answer to that question is yes. You should also note the similarity between our testing period and the free trial period offered by most services. Come on, you didn't think…?
We're working stiffs around here and our calling was much higher than being just another bunch of Aussies with too many VPN subscriptions.
Best VPNs for Australians: Buying Guide (2023)
---
Security Features: Online Privacy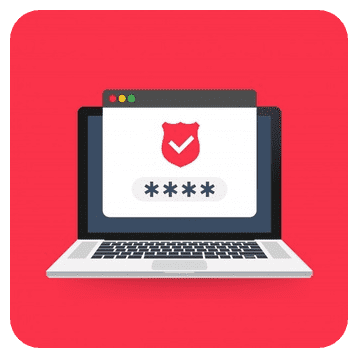 One of the main mistakes many people make when searching for a VPN service is overlooking the security features included with the plan.
While virtual private networks are generally safe to use, as with any software, they don't come without security risks.
Malware infections and data leaks can occur when using a VPN.
This is why it's extremely important to look out for security features such as DNS leak protection, strong encryption algorithms, and anti-virus software support.
Every single reputable VPN provider on the market will feature at least one of these features, so if you come across a provider that doesn't, steer clear.
In addition to the must-have security features mentioned above, we highly recommend taking a peek at the protocols supported by the VPN provider before opting to spend money on an insecure VPN service.
At present, there are five main types of VPN protocols that you will come across when searching for a VPN, each with unique features and varying levels of security: OpenVPN, PPTP, SSTP, L2TP, and IKEv2. The most widely used suite of protocols is OpenVPN.
Bandwidth: Overall Performance
In addition to security and privacy, bandwidth should be one of your main priorities when looking for a quality VPN provider in Australia. When selecting the ideal VPN plan, you should never compromise on speed.
This is why we always recommend looking for a high-end service that allows you to torrent your favourite films and stream shows on the US version of Netflix without any problems. As you would expect, free VPN plans are typically slower than paid services, so if you plan on using a free VPN, expect slow speeds in addition to data transfer limits.
Data Limits: Monthly Data Restrictions
The great thing about most of the VPN plans on this list is that most of them come with unlimited data, allowing you to freely stream your favourite series without limits.
Having said that, if you aren't willing to fork out a few bucks for a premium service, things may look a little different. Most of the free VPN plans on the market come with a monthly data cap, and while the data limits that come with free plans may be enough for some, others will require more data for streaming and torrenting.
Considering free VPN services are often limited compared with their premium (paid) counterparts, we suggest taking advantage of the free trials available before opting to pay for a monthly/yearly VPN plan.
VPN Log Policies: Privacy Policy
If you ever come across a VPN provider that isn't transparent about its log policies, close the tab, open a new one and look for a reputable provider instead. Unless you don't care about privacy, it is crucial that you look for a trustworthy provider that clearly states whether or not they log data and how long it's stored on the system.
Though you may not always be able to find the privacy policy right away, every well-known and trusted VPN provider will clearly include its log policies on its website.
Number and Location of Servers: Geo-Compatibility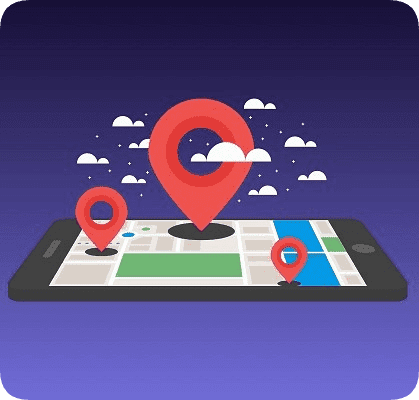 If you want to experience the best speeds possible when browsing online, we highly recommend taking note of the number of VPN servers and where they are located.
Given that VPNs are normally used to access region-restricted websites and services, it only makes sense to look for a VPN provider with servers across the globe.
This way, you'll be able to watch Netflix from any country in the world, one of the main reasons people use virtual private networks in 2020.
Alternatively, if you want to use a VPN for online gaming to protect against DDos attacks, you should look for a provider with servers available in your country.
Device Availability: Supported Platforms
When looking for a VPN service in Australia, it is important to note the devices and operating systems supported by the provider, including Windows, macOS, Android, and iOS.
Almost all of the providers on the market support Windows and Android, with several services supporting Linux and iOS.
Another thing that should be taken into consideration is the number of devices that can be used simultaneously. While some plans allow you to use up to five devices at one time, premium providers such as Surfshark allow for unlimited simultaneous connections so that you feel safe on every device.
P2P-Friendly VPN Servers
Even though they are regularly frowned upon, P2P-friendly VPN servers can be extremely beneficial to those who wish to download films and share a large amount of important content with their employees or employers.
Although many VPN services such as PureVPN block torrents, services such as Private Internet Access (PIA) are extremely supportive of torrenting.
Pricing: Are Paid Services Superior?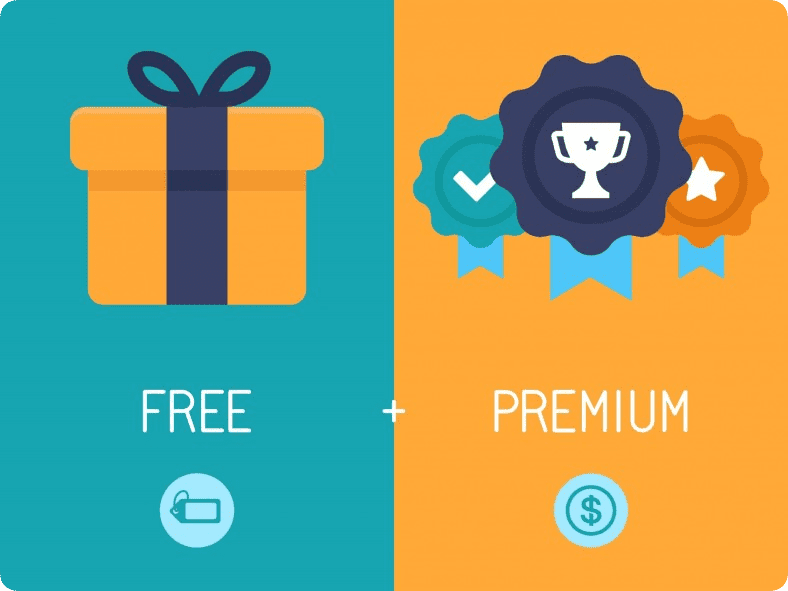 As we have previously mentioned, paid services are generally superior compared with their free counterparts, though they offer much more than unlimited data.
Compared with free plans, premium VPN services offer a range of bonus features and paid add-ons that free services lack.
This includes services like kill switches for extra security and additional servers for unblocking geo-restricted content.
If you don't wish to fork out money without testing out the service, there's no harm in signing up for a free trial before deciding whether or not you want to pay for a monthly VPN service.
Frequently Asked Questions:
---
What is a VPN and How Does it Work?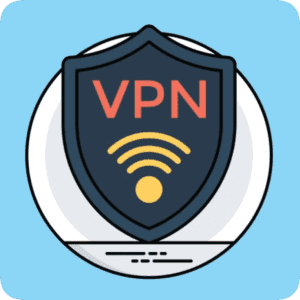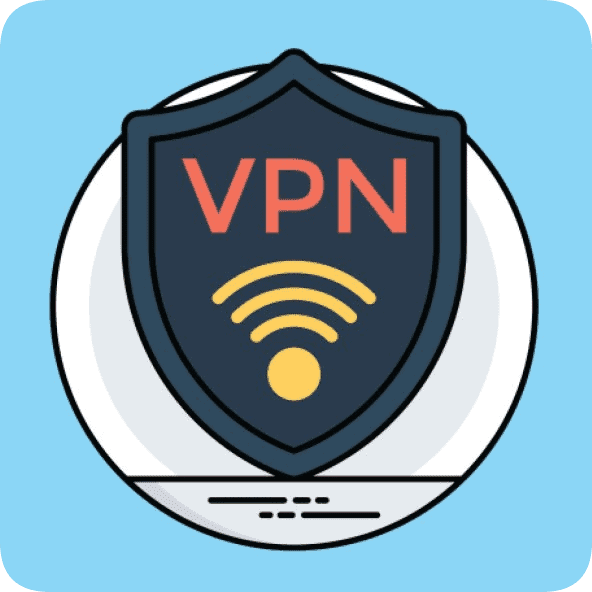 An Encrypted Connection Between Your Computer and the Internet.
Separate from your ISP, a VPN routes the data generated by your online activity through a different server, thus hiding your actual location by assigning a different IP address.
The data is encrypted to keep it from being seen by hackers.
A VPN provides a much higher level of privacy and anonymity than is available through your ISP. Most VPN services build off of open-source protocols like Open VPN.
How it works
Though your head might implode if you had to build a working VPN connection from scratch, the process of using one is not complicated.
Download VPN software and install it on your device.

Start a browsing session by opening the software.

Your data is encrypted before it leaves your computer.

After being encrypted, your data goes to the VPN server.

After passing through the VPN server, your data (still encrypted) is routed to your online destination – like a bank website or your favorite social media page.

From the online destination point of view, it appears the data originated with the VPN server.
The big deal with all this is that thanks to the encryption protocol, data in transit (such as credit card or Social Security numbers) are unreadable to anyone who manages to hack the system and take a look.
Think of a VPN connection as a safe tunnel through which all the information associated with an online session can travel, hidden safely from the outside world.
What are the Benefits of Using a VPN?
Reach a Whole New Level of Online Security and Privacy.
Thanks to encryption, using a VPN greatly lowers the chances your data will be stolen and sold on the Dark Web or to advertisers without your consent. Additionally, your IP address looks like you're accessing the internet from the physical location of the VPN server, creating a level of anonymity unmatched by a traditional ISP.
Which VPN Lets Me Stream Netflix?
Choose Your Service Carefully if You Want American Netflix.
It's no secret that the rest of the world lusts after the American version of Netflix. There are three reasons for this: choices, choices, choices. The streaming giant offers different selections in different parts of the world and if you happen to be in the wrong place by birthright, you're out of luck unless…
You guessed it. By choosing a VPN located in the exalted land of the free and home of the brave, you can fool Big Brother Netflix into thinking you're a dyed-in-the-wool Yankee and make choices from the FULL catalog.
Keep in mind Netflix is on a crusade to block all VPNs from unlocking their service. However, you can avoid said blocks using the best Netflix VPNs around.
Do VPNs Track What I Do Online and Keep Log Files?
Depending On Which Service You Use, the Answer to Both is – Quite Possible.
While tracking your online activities and saving log files that document the same seems to run counter to the whole reason for using a VPN, make no mistake that plenty of services engage in these practices.
Though some logging is necessary for troubleshooting issues and administering accounts properly, many of the most popular services stray near the concept of privacy invasion.
You might be interested in reading our article on which VPNs don't track online activity or log identifying information.
Are VPNs Safe for Torrenting?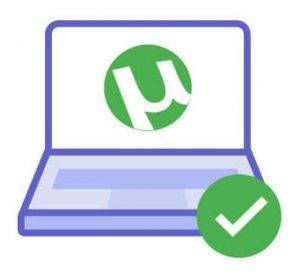 Good VPNs – Sure. Bad VPNs – Not So Much.
Torrenting, otherwise known as peer-to-peer (P2P) file-sharing, is the Wild West of the internet.
Nowhere online are you more liable to pick up a virus or malware or stumble across a law enforcement officer posing as Johnny Copyright Violator.
If it seems that it might be a good idea to make use of a VPN before heading out to one of these sights, we're here to say that's a wise decision.
Whether you're looking to get around various government censorship attempts or download a pirated file of your favorite movie, choosing a quality torrenting VPN should be mandatory.
Can You Set Up a VPN on a Router?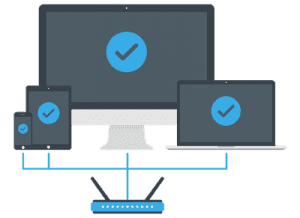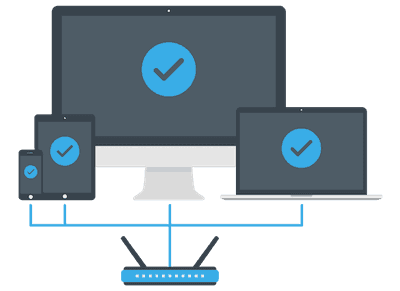 Make Your Entire Wi-Fi Connection Private.
Using a VPN service on your primary internet device is good, but it can get even better when you set it up to run through a router and privatize your entire wi-fi network. There is a Santa Claus and yes, you can do that.
There are a few benefits to a router-based VPN service that goes beyond the enhanced security and privacy already afforded by the more traditional setup.
Maintain an active VPN connection all the time

Connect multiple devices to one account

Cast a wider, more secure network over your household
Choosing and setting up a VPN router goes beyond the scope of this article, but tutorials are plentiful on Google.
Can You Set up a VPN on a Game Console or Smart TV?
If You VPN-ize Your Router First.
There are actually a few different ways to skin this cat. The first would be to download and install a VPN app directly onto your smart TV, though not all have this capability. Another way to go about it would be to run a VPN connection through your home router (see the previous question).
Since your gaming console or smart tv takes their internet signal from the home network, they would be protected by the VPN-ized router you create.
What is the Best Free VPN for Australia?
Paid VPN Service is Always Better but There Are Free Options.
Maybe you've heard the old saying: "If the product is free, YOU are the product."
The bottom line is that few companies form out of the goodness of the CEO's heart and vow to provide a world-class service/product at no cost ever. You should understand that if a VPN service touts itself as free, it simply means they make their money through non-traditional means like:
Provide a minimal service at no cost, but hit you with upsells to remove speed or bandwidth restrictions that choke off usefulness.

Collecting/selling your data to advertisers or on the Dark Web.

Sell ads that fill up every corner of the screen.
While you might think you're getting something for free, you're not. The manner by which you will ultimately pay might not be readily apparent but it will play its hand eventually.
Still, determined to find a free quality VPN service? Check out our list of the best free VPNs in Australia.
What is the Fastest VPN Out There?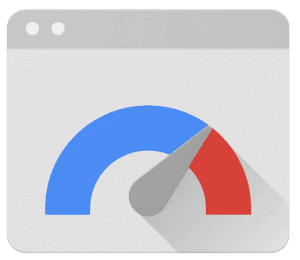 Encryption slows a VPN down.
Maybe you haven't thought about it, but the process of encrypting every bit of data that travels across your internet connection slows everything down.
This is a problem every VPN service runs up against and fights constantly to overcome.
If the encryption is super-strong, the speed is slow. If the speed is great, the encryption is weak. Just a few services have managed to overcome this problem and maintain a consistent and fast connection speed along with airtight security.
No matter who writes the review and does the ranking, NordVPN tends to come in at or near the top of recommendations when it comes to speed (it's currently our #1 choice).
Read our NordVPN review, in case you missed it the first time.
How Much do VPNs Cost?
More than a stick of gum, less than a Ferrari.
Let's end the suspense. They're not all that expensive in the larger scheme of things. Most legitimate VPN services will run you between $2 and $10 per month.
Keep in mind this is a service you use along with – not instead of – your ISP. Between the two you should be out no more than $20 a month.
It seems like a pretty good deal to maintain online privacy and prevent your personal data from being kidnapped and sold to the highest bidder.
Are There Any Dangers With Using a VPN?
They don't bite if that's what you're asking.
The only real risk associated with using a VPN is if you choose a scummy service that installs malware on your computer or harvests your personal data or financial information to sell. That is a very real danger that most often comes from free services.
This is why you REALLY should do your research beforehand to weed out the bad actors. Just a little bit of due diligence on your part can keep you from signing up with one of these jokers.
The ones who do bad things have plenty of unhappy former customers who are not afraid to go online and tell all about their bad experiences.
Can a VPN Make My Internet Faster?
Not Unless the Laws of Physics are Repealed.
As mentioned earlier, the process of encryption that allows a VPN to make your browsing experience safer does nothing to increase internet connection speed. In fact, except for a very few service providers, adding a VPN to the mix tends to have a slowing effect.
For a faster internet connection, you should explore solutions with your ISP. Read our guide for speeding up your internet connection using a few tweaks and hacks.
Can a VPN Be Blocked?
Does the sunrise in the east? Yes.
Unfortunately, your VPN service can be blocked either at the ISP level or by using a DNS router.
Blocking VPNs is normally associated with large organizations paranoid about computer security or governments involved in internet censorship.
This can be accomplished in a few different ways.
Blocking IP addresses that are associated with popular VPN services. Some government chooses to block all IP addresses that originate outside the country.

Blocking ports that support common VPN tunneling protocols.
The good news is that there is no perfect way to block ALL VPN services permanently. It's a fluid game in which the rules constantly change. If you find your virtual private network connection is constantly under attack, there are other methods of hiding your IP address.
Can You Be Tracked if You Use a VPN?
Nothing is foolproof.
While a properly functioning VPN service makes it harder to be tracked, rest assured that there is no technology available guaranteed to make you invisible.
Here are just a few of the possibilities:
Your VPN leaks your real IP

Your VPN server gets hacked

Your VPN service installs malware on your computer

Clever hackers can find you via other ways than IP address

There are many, MANY others…
The bottom line is that a VPN provides more anonymity and safer data but there is no man, woman, or child on this earth who can promise with certainty that you will never be tracked when using a VPN.
Is it Legal to Use a VPN in Australia?
Legal for Now but Recent Legislation Could be a Slippery Slope.
Most western countries, including Australia, allow the unfettered use of VPN services.
But, a 2015 law made it permissible for those who hold copyrights that are being violated could get a federal court order to have it blocked within the country.
So far, no further legislative moves have been made against VPNs. Many Australians use these types of services to get around government efforts to regulate content and services.
Notably, sign-ups for the best VPNs in Australia have increased roughly 13.7% following AUSTRAC's ban of several cryptocurrency exchanges last year, pointing to a direct correlation between crypto bans and VPN use.
Check our list of countries that have banned VPN use.
---