Disclosure: Privacy Australia is community-supported. We may earn a commission when you buy a VPN through one of our links. Learn more.
Best VPN for Android (2023 Review)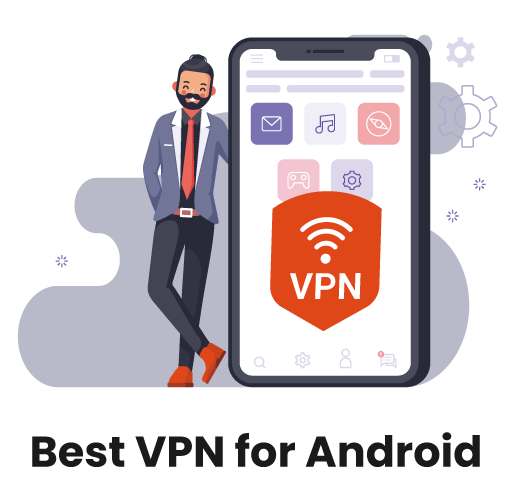 Let's be honest, we all spend a bit too much time on our phones. Obviously, when someone asks how much we use our phone we just lie about it, but the data is clear for all to see.
Whoever you are, if you've got an Android phone, you should probably put it down a bit more.
Is that anyone's business anyways? Is someone paying attention to how much you're using your phone? Are there people out there spying on you?
If you can't answer the last question confidently, you probably want a VPN. Because the answer to who is gathering your android usage data is, well, pretty much every App on it. And that said, your phone might have some serious vulnerabilities built into it too.
So, if you want to peruse your android phone free of people tracking your data and judging you, I'd highly suggest you get one of the VPN's below.
TLDR
A VPN is just as important for Android devices as it is for any other OS. Android devices are vulnerable to a series of privacy issues, yet the majority of VPN apps are lackluster to say the least. With so many poor apps out there, you should only trust the best. This list is here to present the best and most trusted Android VPNs available, topping out with the cheap, reliable, and effective NordVPN.?
NordVPN is affordable, trustworthy, and comprehensive. Whether you want solid security, anonymity or to be able to avoid a few geo-blocks, NordVPN has you covered.
1. NordVPN
---
What is NordVPN?
NordVPN is an established VPN brand, and its dedicated Android app shows the experience.
It is easy to use whether you are new to VPNs or an experienced user and can be customised for either an automatic or tailored experience.

The security is top of the line, having the added bonus of a long history without any instances of either intentional logging or unintended leaks.
Whilst more expensive, the extra monthly cost is the price you pay for a long track record of stellar service, not to mention it's over 5000 servers.
Here are some of the features that make it worth that extra cost:
Easy accessed advanced sections: the advanced settings are as intuitive as the basics. Whether its specialised servers, tailored protocols or hiding Servers your looking to implement, NordVPN has you covered.
Instant connection: will so many servers, you might feel spoilt for choice. Luckily for you, the NordVPN app has you covered, and will quickly auto-pair you with the most suitable server based on location, speed, and need.
Secure and unlogged: there have never been any incidents of logging or serious leaks in the company's long track record. Meaning you can rest easy that your data won't be compromised.
Censorship free: free from legal restriction (due to its Panama-based HQ) and geo-blocking, NordVPN specialises in getting around censorship, allowing you to freely surf the web regardless of locations and government intervention.
Great customer support: with a 24/7 support team that is responsive and experienced, any issues you have with the VPN should be fixed quickly.
Great deals: despite costing more than Surfshark, NordVPN has plenty of enticing deals that might reel you in. $3.49 a month for the free year plan will save you over $300, and the 30 days trial and one-month money-back guarantee make NordVPN an enticing option to test out for yourself.
Do I recommend NordVPN for Android?
Definitely, NordVPN is at the top of our list for a reason. It provides fantastic protection and privacy settings as default, and the extra features make for the icing on an already delicious cake.
The interconnectivity with its other OS systems means your android device has access to a huge array of servers. Intuitive, reasonably priced and with a set of interesting features, this is certainly a VPN worth looking into for Android users.
TLDR
Surfshark is fairly secure, quick, and intuitive. In fact, the only reason it's in second place is because it's a newcomer to the VPN market! But if you're looking to save some money, then Surfshark is the one for you.
2. Surfshark
---
What is Surfshark?
An up and coming company in the VPN market, Surfshark doesn't fit the profile of the cheap/free VPN apps.
It will serve you up an enticing, but inferior product. With a simple installation process, you can have a secure VPN.
Surfshark covers all the bases you need to be protected and anonymous on your Android device.
Related: Best Cheap VPN (AU)
One of the shining features is its total Netflix compatibility, which we've written about here. This solves an issue that plagues hundreds of other VPN providers, and combined with its competitive pricing, easy-to-use app, and other special features, Surfshark easily makes the top of our list.
Some of its most impressive features include:
Banking app compatible: in many android VPNs banking apps become unusable, and you are forced to turn off your VPN to access the App. This kind of defeats the object of having a VPN to secure your data! Fortunately, using the Surfshark whistler feature, you can easily set aside App's that the VPN won't be used to access, allowing you to access them without the need to sacrifice overall protection.
Unlimited devices: connect your phone, tablet and any other android device you have all with one VPN!
Cleanweb: Surfshark doesn't just protect your online experience, it makes it more pleasant! Blocking ads, spam and any other annoying popups, this feature of Surfshark makes life far more pleasant online.
MultiHop: if your extra conscious of being tracked, then you have the option of jumping through numerous VPN server Hubs before reaching your location. This makes it virtually impossible.
Camouflage mode: if you want to be even more anonymous than normally when using a VPN, Surfshark has an additional feature that makes it so your Android internet can't even tell your using a VPN in the first place, let alone your internet traffic locations.
Solid encryption: Using the top standard AES-256-GCM encryption grade and IKEv2/IPsec protocols, the security of Surfshark isn't in doubt.
Great price: All these features, on top of their great basic security protocols, can be yours just for $2.49/mo for a 2-year contract.
Do I recommend Surfshark for Android?
100%. The basic security is reliable, and it doesn't scrimp on specialized features either. This combined with being one of the cheapest on the market makes it an impressive VPN provider. Whatever your needs, it's got you covered.
TLDR
ExpressVPN is the premium choice on the list. Whilst its price will be prohibitive for some, it is by far the fastest and most secure; for anyone serious about security and anonymity ExpressVPN is worth looking checking out.
3. ExpressVPN
---
What is ExpressVPN?
Whilst the priciest on the list, ExpressVPN is also the oldest and most experienced.
The widespread server range makes geo-blocks and censorship pitifully easy to bypass, combined with its extremely well-tailored UI.

The ExpressVPN Android app is a specialized service, not directly connected to its other OS services. This means a tailored experience for Android users, with a dedicated UI and specialized servers. With such dedicated focus, you can be sure their android app wasn't an afterthought or poorly tacked-on addition to its other services. Check out our NordVPN vs ExpressVPN summary.
Here are some of the ways ExpressVPN tailors its usage for the Android OS:
Split tunneling:

certain android apps are incompatible with a VPN, so ExpressVPN has a special service that will allow your connection to branch out of the VPN tunnel to access these apps. This allows access without having to go through the dangerous (and annoying) process of fully deactivating the VPN every time.

Auto-protection:

if for whatever reason you don't always keep your VPN on, then you put yourself at risk of accidentally connecting to unsafe WIFI. Luckily, ExpressVPN has you covered. The auto-connect function means that if it's not already on, as soon as you connect to an unsafe connection, ExpressVPN automatically activates and keeps you secure. Perfect for those not always on the ball with their internet safety!

Fastest VPN speeds available:

run it through any testing software and you'll see ExpressVPN is blazingly fast. This speed remains consistent across all its servers, meaning you won't be forced to choose between speed and protection.

Advanced leak protection:

one aspect that ExpressVPN excels at is its Ironclad security, the standard protection is top of the line. You're about as secure as can be when you use ExpressVPN

Premium protection:

the monthly cost for a 12-month contract comes out at $8.32. whilst notably steeper than the other two, there is a 30-day money-back guarantee, giving you a chance to see for yourself if the stellar protection is worth the extra cost.

Easy installation, easy use:

the UI is famously easy to use, meaning you'll be up and surfing protected and anonymous within a minute of its quick and simple installation.
Do I recommend ExpressVPN for Android?
Wholeheartedly, the dedicated App rather than interconnectivity is a different approach than the other two VPN's, but one that works well and has its own advantages. The dedicated Android servers mean that any troubleshooting issues are easily resolved with the already fantastic support team. If you're willing to pay the premium, and ExpressVPN VPN won't let you down.
Android VPNs
---
When it comes to Android devices, a VPN has different priorities than it would for say, a Windows OS. In general, Android basic security is pretty solid, there are a few issues such as the release of the source code, which makes exploitation more likely.
However, android security is constantly improving and getting safer. Whilst it never hurts to reinforce this security, that isn't the primary issue a VPN is out there to fix.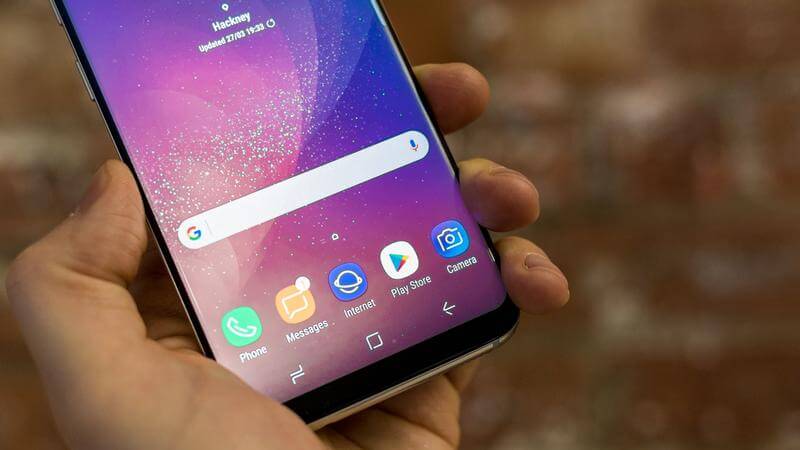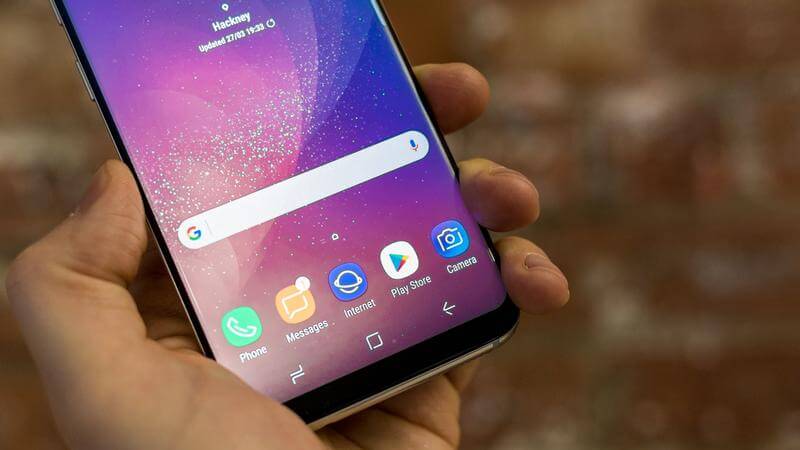 Your biggest concern by far will be privacy and anonymity. So many of your apps and sites you visit will be relentlessly harvesting your data, and you'll need a VPN with ironclad privacy settings to combat this.
Even more concerning, some of the devices on the Android OS will directly harvest your data. For an example of this look no further than Huawei phones, infamous for having a built-in backdoor that directly harvests data and beams it straight back to the Chinese government. This is what your VPN will be competing with.
As you browse the Google Play, you'll find dozens of VPN's available. Problem is, many of these will be relatively mediocre products that, despite their dedicated android usage, simply won't compete with bigger brands.
Having a good VPN will help you a lot with protecting your phone from Cell phone spying.
For your Android device, you need bigger and better to be truly secure and anonymous. You need top-of-the-line leak-protection and encryption, as well as a company from a legal environment that can't be forced to forfeit your info. Most of the established VPN brands have had a little issue with transferring their services to Android, so it's always prudent to go for the big names.
When you want a suitable VPN for your Android, look for privacy, intuitive UI and good pricing (though never go free, we've already written about the reasons for that right here).
When you've got these features down, the rest comes down to what extras the provider offers, any enticing deals and personal taste, but if you have a VPN with all the basic needs covered, you will be able to browse your Android in security and anonymity.
See also: Is Jailbreaking Safe?
Conclusion
---
Offering great protection and a proven track record, NordVPN is our top choice without a doubt. Surfshark is mostly on par with NordVPN in terms of service provided, but because of its status as a newer service, we can't give it the top spot yet.
ExpressVPN has the benefit of probably the best and most android-tailored security, but for some, the lack of interconnectivity might be an issue, especially when it's so common to have numerous internet-connected devices. Whilst a solid product, ExpressVPNs cost is a bit steep for most.
---
You Might Also Like: