Disclosure: Privacy Australia is community-supported. We may earn a commission when you buy a VPN through one of our links. Learn more.
Our VPN Testing Process:
We follow a strict process for each and every VPN review. This is a breakdown of what we do. If you'd like to see our results check the epic VPN comparison chart at the bottom of the page comparing 50+ VPNs.
Buy The Thing
Test it On Our Macbook
Speed Test
Netflix and Streaming Test
Check Legal Jurisdiction
Check Technical Specs
Talk to Support
Check Open Source Bug Databases
Write a Review About It
Read our breakdown of how we make money including a list of all our partners.
1. Buy The Thing
We purchase regular packages to all of our top VPN service providers. We don't take free handouts, special deals or any enhanced service plans. The goal is simple – to make sure we're getting the same service as the average Aussie.
Here's our Express payment.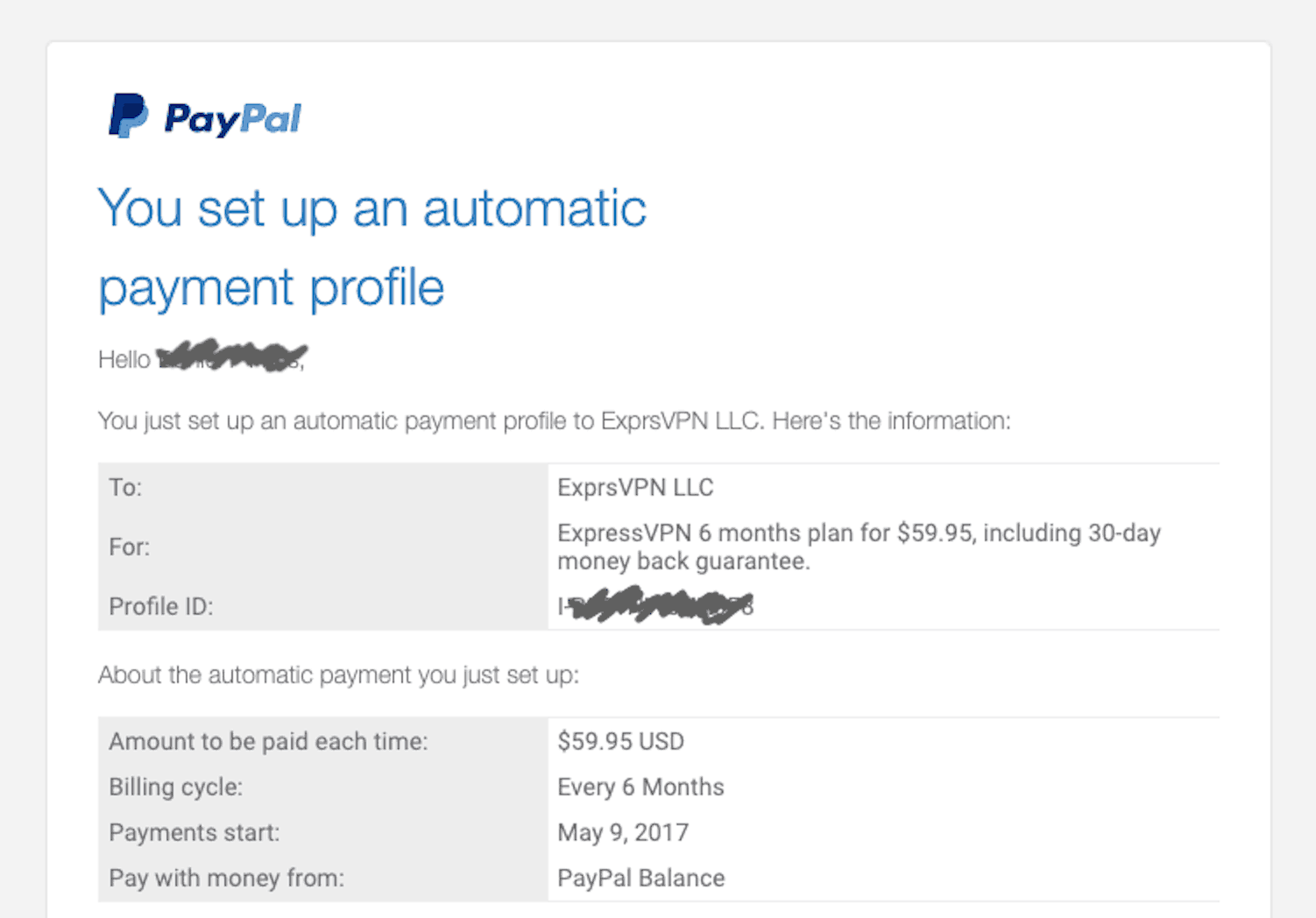 2. It's Alive!!! Test it On Our Macbook
We like to test in style with the new Macbook Pro. We run tests from multiple locations with the same level of Internet connection to ensure no variation in the testing.
This one was testing in Bali during a recent vacation.
3. Test That Speed
What good is an anonymous Internet connection without the speed to back it up. No one misses the days of 28k dial up modems (if you're that old) and using a VPN shouldn't be painfully slow process.
We test from both Sydney and Perth to get different results.
We tested speeds at different locations to find the average speed for each one. Here's our testing speed connecting from Sydney to Los Angeles.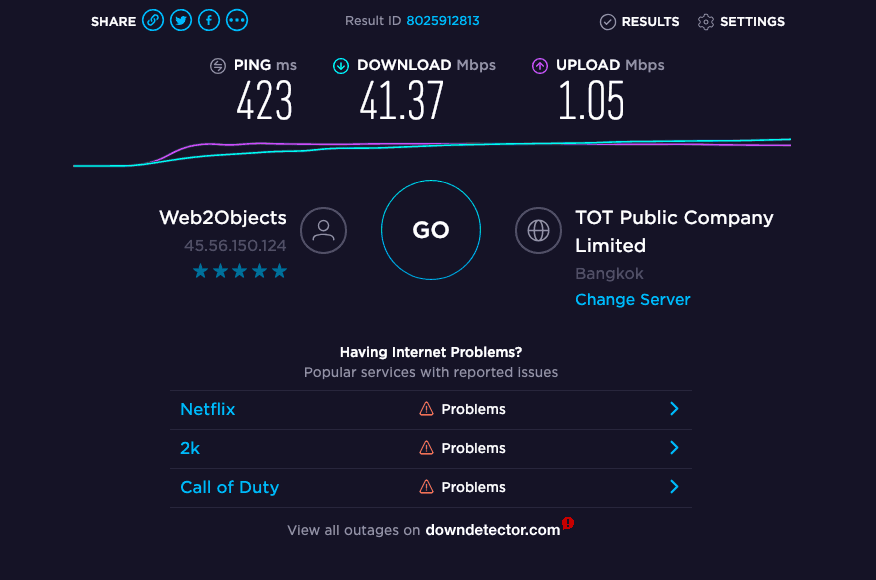 4. Avoid The Netflix Screen of Death
Due to copyright laws Netflix can only show certain shows in various countries. If you're in Australia you won't be able to watch American shows. If you attempt to use an Australian IP you'll be greeted with this.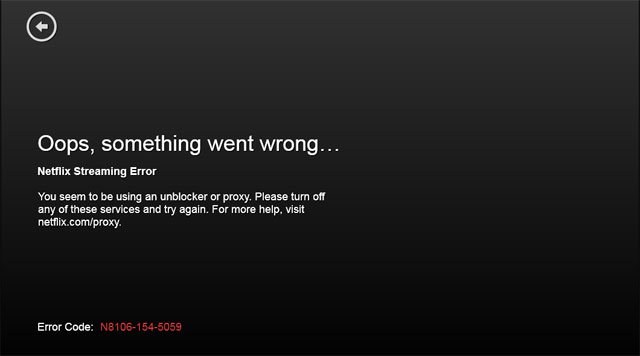 We try to load Netflix from each location. We use the same show for each location as well, "Altered Carbon".
5. Check Legal Jurisdiction
VPNs differ greatly depends on the country of incorporation. Different countries abide by different privacy laws. While a country like the US might encourage a bit of good ol' fashioned spying on its citizenry, somewhere like Switzerland will have strict privacy laws protecting consumers.
It's important to know what country the VPN is incorporated in as it means your data will either be logged or not logged. Read more about logging here.
One important one to consider is whether the country is in question belong to the 5 Eyes. This lovely agreement was brokered by the US to allow multiple nations to have a free-for-all of their citizens' private data. Essentially, the government has access to all your information as mandated by federal law.
Yes…. all of these countries share data freely.
6. Check Under the Hood
Next we like to take a look and see what's going on beyond the shiny exterior to understand what the service is all about. It's important to understand how the technology works and if they're using up to date tech.
Here are a couple of things we look at:
P2P Friendly
Encryption Level
Kill Switch for Connect Drops
Number of Connections
Device Compatibility
Number of Locations
Mac/Android Compatibility
Return Policy
Once that's fine we move to the next step.
7. Talk to a Real Human (Hopefully)
Nothing is worse than buying a monthly service and then being forced to speak with a bot about your technical problems. Worst yet filing out a support ticket is about as painful as waiting in a government office for hours.
We like to ask support some basic questions to judge their level of competence, English and also willingness to help.
8. Check Open Source Databases for Bugs, Security Issues and Additiona Reviews
Perhaps the most important part of the entire process is checking our reviewed products against public and private databases for issues. These can range from security bugs, software issues, reported malware, vulnerabilities to a broad range of customer reviews. Although we test each product on our own devices we operating under a limited sample set.
Unless we bought 20 different companies/devices and set them all up different around the world we won't have the full picture.
That's where third party reviews come into play. Here is an extensive list of the sites we check for each product.
OWASP – Open security vulnerability database. If there is a bug, it's in here.
Github – Github is a great place to see what is going on behind the scenes and what open source elements are being used for private products.
Capterra – A great resource of user reviews that are vetted.
G2Crowd – Social based user reviews at it's finest. Users are asked to rate products based on functionality.
9. That's Our Review Process in a Nutshell
Our goal is always to remain as objective as possible. We don't take free promotions for our reviews, money or accept financial compensation for rating products higher than we think they deserve.
We also welcome all of our readers to leave a review on any VPN they have experience with.
Thanks for stopping by.
---
You Might Also Like: