Disclosure: Privacy Australia is community-supported. We may earn a commission when you buy a VPN through one of our links. Learn more.
VyprVPN Review 2023 – Best Choice for Speed + Security Test Results
If you've been looking for a bit of positive news about the VPN service industry, you're going to like this review.
VyprVPN is more than just a cool logo. And make no mistake, it's an exceptionally cool logo.
This Swiss-based company has been in business long enough to acquire a reputation for providing high-quality service

VyprVPN is different from other VPN companies in that they own each and every server in their network. This means that they have complete control over security and offer amazing speeds.
Keep reading. This is one of the good ones.
VyprVPN Overview
---
| Features | Information |
| --- | --- |
| Usability: | Easy to use |
| Logging Policy: | Zero-Logging Policy |
| Server Size: | 700+ servers |
| Server Distribution: | 70+ locations |
| Support: | 24/7 Customer Support |
| Torrenting: | Allowed |
| Streaming: | Allowed |
| VPN protocol and encryption: | WireGuard, IPSec, OpenVPN, Chameleon protocol / AES 256-bit encryption |
| Headquarters: | Switzerland |
| Price: | From $1.81/month |
| Official Website: | https://www.vyprvpn.com |
Company History
---
The parent company of VyprVPN is Golden Frog.
Golden Frog has built a reputation as a pioneer in the field of online privacy. They have been doing this since the Internet started.
Golden Frog was founded in 1994. The company's creation was a response to the Room 641a Incident. It came to light that the National Security Agency was surveilling US citizens illegally, which they did so by tapping into the network cables of AT&T.
According to reports, Golden Frog brought this to the attention of the FCC. Their goal was to make the security issue public. Even though they filed a complaint with the FCC, their complaint was ignored. So they made the bold decision of taking matters into their own hands.
Since then, the parent company behind VyprVPN has been a leader in the battle for Internet privacy. They have built a reputation as one of the world's best VPNs because of the work they've done in this field.
VyprVPN Pros
---
Fast speeds
Enhanced security
Reliability
Chameleon protocol to defeat VPN blocking
Self-owned and self-operated server network
Easy to use application that works on a variety of platforms and devices
Kill switch feature to protect your privacy
No-Log Policy
Torrenting allowed
Plans and Pricing
---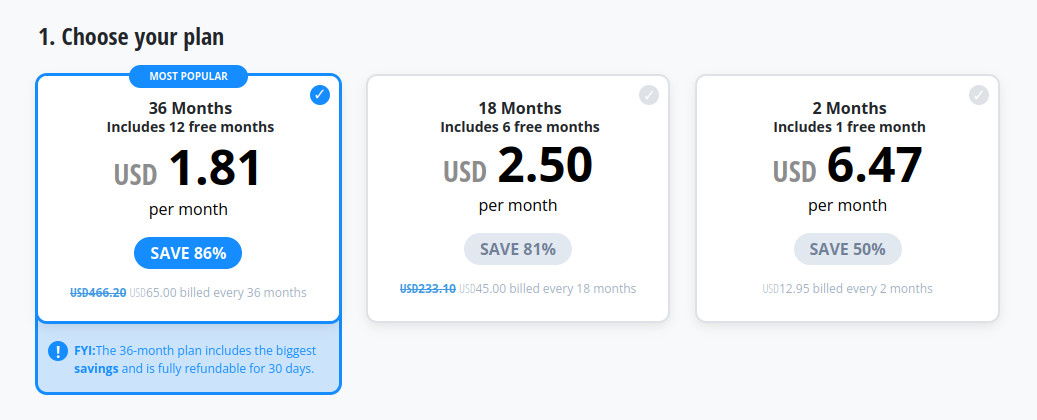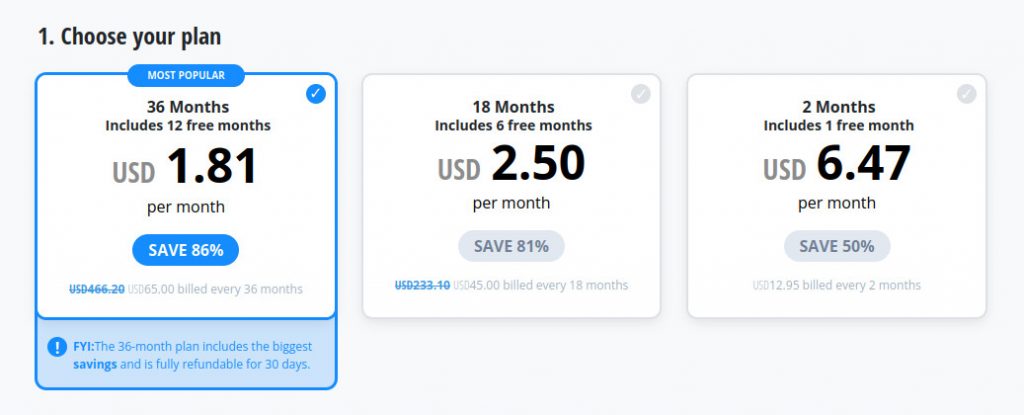 Most VPN services offer a free plan with limited services and a paid plan that offers more services. VyprVPN is different in that they have multiple paid plans as opposed to a one-size-fits-all plan.
The basic subscription plan provides:
Unlimited data
Up to three connections
If you purchase the plan for 18 months, it is $45, or $2.50 per month. The same plan will cost you $6.47 per month if you purchase it with a monthly subscription. All prices are in USD.
The premium plan provides:
Five simultaneous connections
Chameleon protocol
VyprVPN Cloud
There are pros and cons to having basic and premium subscription plans. On the positive side, you only pay for what you need.
VyprVPN offers a fair price for their services. The downside with the basic plan is that you are paying for a VPN, but you're not getting all of the services the company offers.
The good thing about VyprVPN is that all of their packages come with a Risk-Free 30-Day Money-Back Guarantee. Applies to both yearly and monthly subscriptions. If you cancel your subscription within 30 days of your first payment, you may request a full refund with no questions asked.
If you do not like the trial service, canceling your VPN is easy. Simply:
Log into your control panel URL
Under accounts, click "Cancel Service"
VyprVPN allows payment with PayPal and major credit cards.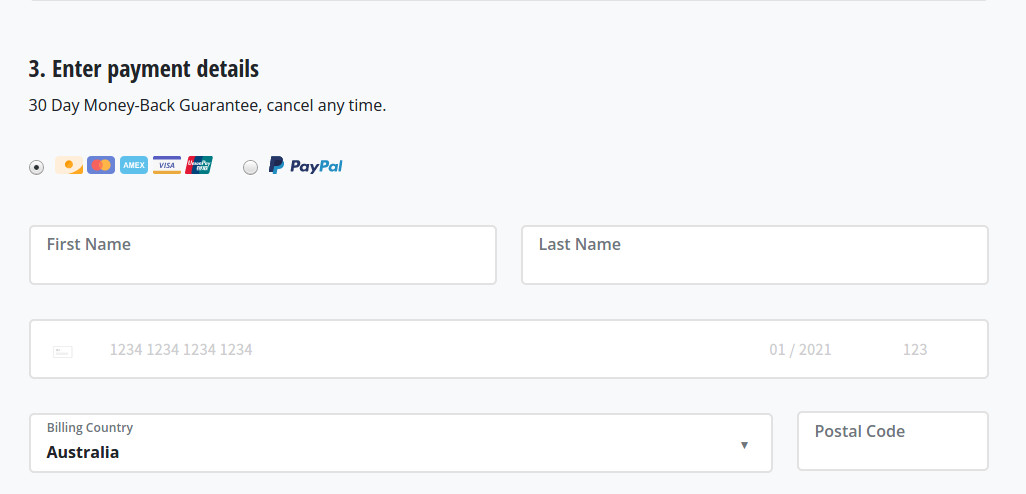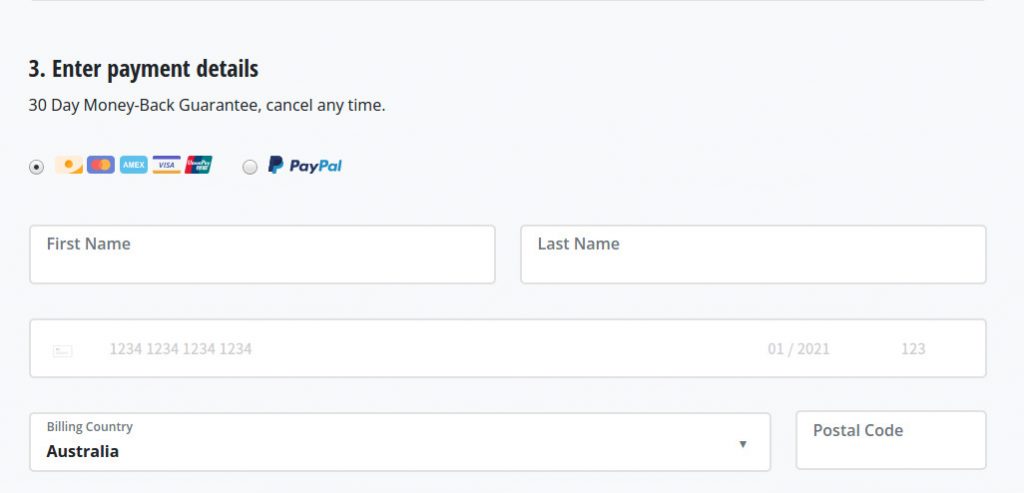 There is no option to make an anonymous payment using cryptocurrency or gift cards, like some other VPNs. This could be a source of concern for individuals who are looking for a VPN that provides complete privacy.
The business option that VyprVPN offers is a little bit more expensive, but it's perfect for entrepreneurs, journalists, and individuals who work while abroad. It gives you access to work with your team on multiple servers or within the cloud.
On the positive side, the fact that VyprVPN does not offer refunds means that there is no shady or questionable refund policy. There's no hidden fees and no tricks to cancellation. Like it if you buy it, because you're stuck with it for the year.
Can You Trust VyprVPN?
---
VyprVPN and its parent company, Golden Frog, are committed to providing their customers with the ultimate in privacy. This is why they base their company in Switzerland. The VPN and any customer data is protected by Swiss data laws.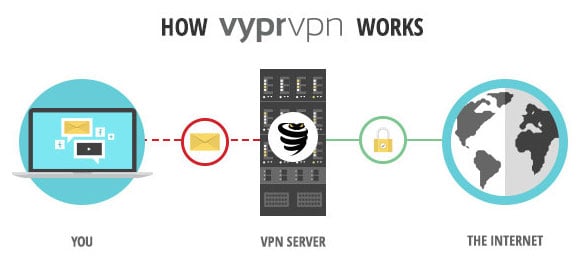 Switzerland is a country that's known for privacy and data protection laws. It is part of the national structure. Switzerland is an independent country. They don't belong to the EU, they are neutral in many political affairs, and they do not belong to 5 eyes or 14 eyes surveillance.
This is one of the reasons Switzerland was chosen as the home of this business. The owners of VyprVPN are from Texas and have been fierce advocates of online privacy and mass surveillance.
When it comes to privacy, VyprVPN stands out because they own and manage their VPN server network. There are no third parties. VyprVPN has 100% control over all of the hardware, the code, and the network their platform runs on.

A number of good VPNs will use a third-party DNS. This is problematic because third parties can log your DNS requests, which gives them access to your browsing history. VyprVPN protects your DNS requests by encrypting them and preventing third-party snooping.
If there is a criminal investigation, Golden Frog cooperates with law enforcement agencies. They do require a subpoena before they give information that would identify their clients. They claim to provide only a minimal amount of information to identify the client and nothing more. By law, Golden Frog cannot tell their clients if they are being investigated by governmental authorities.
VyprVPN's Logging Policy
---
VyprVPN is committed to protecting your privacy via its secure network.
Does VyprVPN Allow Torrents?
---
Golden Frog lives up to its Swiss roots. In the privacy policy, it is clear that they have the utmost respect for the privacy of their users. As a result, all traffic is treated equally. This means that VyprVPN can be used for torrents. The company does recommend that users stay within the boundaries of the copyright laws that govern their country.
VyprVPN has fast servers. This is key to having a seamless torrenting experience. Torrenting is allowed on all VyprVPN servers. There are no bandwidth limitations, and there is no limit on server switching. VyprVPN has more than 700 servers and more than 200,000 IP addresses at its disposal.
VyprVPN's chameleon feature makes encrypted traffic look like it's regular SSL. This makes it easier for you to circumvent firewalls and other software designed to block VPNs.
The company uses AES-256 to encrypt traffic. This means that any information you send or receive is unbreakable by brute force attacks.
How Fast Is VyprVPN?
---
VyprVPN, like most VPN services, claims to be the fastest in the world. However, according to our test, that's not exactly true. The good thing is that just because they are not the fastest in the world does not mean they are bad. In fact, we were pleased with the speeds this service provides.
When selecting the closest server, the following was the result:
You can clearly see that even while using VyprVPN, the download numbers are fast enough for browsing and streaming video in high definition. This may not be your go-to service for torrents, but as we will discuss, torrenting is not always a good idea with this service.
VyprVPN offers speeds that are close to a no VPN connection speed. This puts it on par with, if not better than, the majority of top-performing VPNs.
VyprVPN's Customer Service
---
Some companies view customer support as an unnecessary expense. Good companies view customer support as an investment in their customers.
The only way to get a good feel for a business's customer support is to interact with them. We imposed a series of questions to get a better feel for how VyprVPN views customer support.
We like the fact that you can get in touch with their customer support 24 hours a day, seven days a week, 365 days a year via the live chat feature on their website.
VyprVPN takes customer support seriously. When you are using a VPN, you are not just buying the service. You need someone to provide you with the customer support or tech support you need when you need it.
VyprVPN does not offer phone support. However, their live chat option is quick and effective. They address your issues in real-time.
VyprVPN also offers support ticketing from the app. There is a ticket system connected to their live chat. They have a support team that provides assistance in their forum. In every way, VyprVPN shows that they are concerned about their customers' well-being and see customer support as an intricate part of their overall business model.
Where Are VyprVPN's Servers Located?
---
VyprVPN has more than 70 server locations around the world.
All of their servers offer IP's that are geo-located based on the city that is listed. There are two ways that VyprVPN obtains this goal. Either their server is physically housed in the location or they use a virtual server, which gives the appearance of being housed in that location.
VyprVPN usually does not have physical servers in countries that have restrictive Internet policies. Instead, their virtual servers allow them to keep the encryption gateway out of the hands of dangerous governments and provide users in those countries in country IP access.
At times, they will use virtual servers as a way of testing new locations with the goal of deciding where new physical servers should be deployed based on customer usage. The three goals that VyprVPN has when they select locations for their servers are performance, security, and IP location.
There are a number of factors that VyprVPN takes into consideration when selecting where to have their physical servers or where to place virtual servers.
Regardless of where the infrastructure is located, VyprVPN promises to only store customer information physically in Zürich, Switzerland. This is where their company is physically located and incorporated.
Device and Platform Support
---
VyprVPN offers support for a number of devices. These include Mac, Windows, Android, and a whole host of other services and applications.

VyprVPN offers a VPN router app and it's very easy to set up and use. Once the app is on your router, you can connect a number of devices to it. This extends the power of your subscription. If you have a subscription for three devices, your router only counts as one.
However, every single device in your home that connects to your router will enjoy the benefits of having a VPN. You are able to specify whether a particular device will have an encrypted or unencrypted connection.
Conclusion
---
Overall, we are very pleased with VyprVPN and we highly recommend it.
It has speed, a two-tier pricing, a service that provides the ability to work anywhere in the world, stellar customer support, and a kill switch feature.
VyprVPN packs a solid experience.

And they vow that they will be able to keep your data safe and secure without having to sacrifice speed and reliability.
Now as much as we've made a thorough point, we recognize that we have differences in expectations and priorities. While a majority of you may want the hands-down, most secure VPN, a few could still be looking for a more cost-effective solution. Whatever the case may be, we know that a few of you still remain unimpressed.
Luckily, at this point in the match, there's only a handful of contenders left like NordVPN and Surfshark. So we'd like you to go over our carefully reviewed best VPN picks and there you can choose your champion.
Ultimately, only you can decide who's your winner.
---
You Might Also Like: