Disclosure: Privacy Australia is community-supported. We may earn a commission when you buy a VPN through one of our links. Learn more.
Best Password Managers in 2022 – Free & Paid Options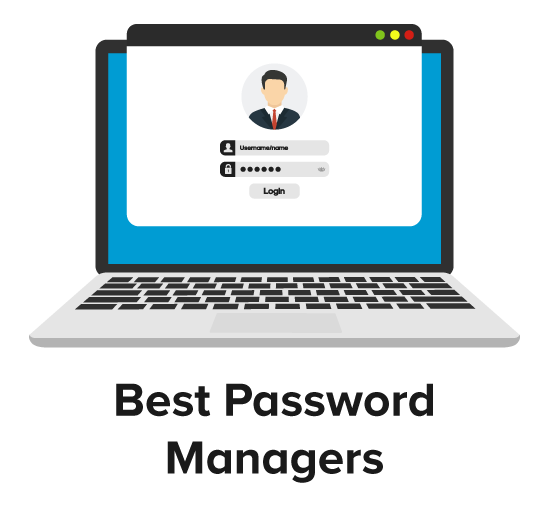 Rather than save the largest nugget of advice for the smashing conclusion of this article, let's get it out of the way first. If you're not already doing so, buy and use a password manager immediately.
Okay, you can wait until you read this article so you'll know which ones are the best, but get the idea? It's super important! Today's cybercriminals aren't minor nuisances, like goldfish nibbling your toes.
These guys and gals are sharks that will take off your foot in one bite. Your best defense against hackers is to create and use world-class passwords, and the following applications will help you do just that.
What Is a Password Manager?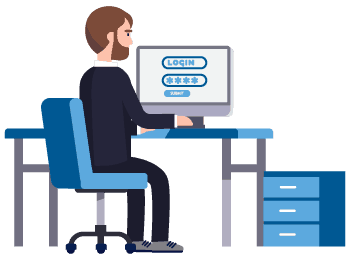 We're aware you might not even be aware (despite the self-explanatory category title) exactly what it is a password manager does.
No worries. We're here to make it all crystal clear.
First, a bit of trivia about what constitutes a good password.
Here's a hint. It shouldn't include your children's or pet's names – in fact, it shouldn't resemble any word in the English language at all. These are too easy for password-guessing software to crack.
Most online security experts would tell you to use something at least six to eight characters long, though some go as high as 16, and make sure you include capital and lowercase letters and special characters so that it ends up looking something like this: Hgs3@4j55nKX!sl .
See how this might be harder to crack than "bobscomputer" would be?
Then the problem becomes that no mind short of Raymond from Rain Man could remember such complex entries for every online property you use that requires a password.
…That's where a good password manager comes in handy. The best of these help you create and regularly change your passwords, which are stored in a virtual "lock box" inside the software itself. ?
Your manager syncs itself across all the devices you use. All you have to do is remember a single password – the one that lets you into the password manager.
Here is our detailed guide on Two Factor authentication to understand the concept better.
As you browse, your manager fills in passwords to websites automatically, allowing you to go along your merry way and making you MUCH less vulnerable online.
The Evaluation Process
---
Let's go deeper into what we specifically look for when comparing password managers. Here are the basics that the best software products we reviewed provide as foundational elements: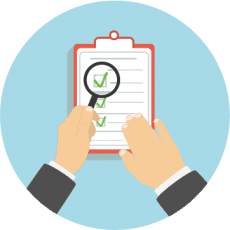 Secure data in the cloud and on your machine or mobile devices
Apply the most effective form of

widely-used encryption

Come with packages for Windows, macOS, Android, and iOS
Have free options, but you'll have to pay a little something for maximum benefit
Unlimited installation on multiple devices under one account
Unlimited number of passwords
Other notable features we found on some but not all products include data breach alerts and two-factor authentication (this is a good thing – more later).
Others go beyond basic password management to include a place to securely store frequently used information like credit cards and personal data. The advantage here is you can safely and quickly fill in stuff that you use a lot when completing forms online.
Oh yeah, that master password we mentioned? None of the products we tested allow you to recover it if you forget, though you are allowed to reset it in some cases.
If you're the sort of person who uses the "forgot my ID" and "forgot my password" buttons more often than you change underwear, there might be some behavior modification in your future. Not to worry. This is a good thing.
Related Read: Are You Reusing Passwords?
Best Password Managers in 2022 – Our Reviews
---
Let's get right down to it and reveal our picks for the best password managers on the market.
(By the way, if you're wondering about that last feature down there in the list – biometric login – it's really cool. Maybe even James Bond stuff. This is where you can use unique personal identifiers like your voice or fingerprint to log into the software.)
1. NordPass (Best Overall Choice + 50% Off)
(A new, sleek service from an experienced brand)
---
Cost:

$35.88/year

Platforms:

Windows, Mac, iOS, Android, Linux, Chrome OS, Windows Phone, Kindle, BlackBerry

Browser Plugins:

iOS, Android, Chrome, Firefox, Opera, Edge

Biometric Login:

Fingerprint (on applicable devices)

Pros
Excellent customer support service
High-end security
2FA
The Nord company (the Nords?) is a bit of an old household name in the online security world. Simply put, they're the most well-respected name in the VPN world. Their password management service lives up to this record.
The security is, as we've come to expect, top of the line. Top-of-the-line encryption, biometric authentication, and zero-knowledge architecture (a far smarter system than it sounds) all combine to make the security tighter than Fort Knox.
It's also easy to use and there aren't really any kinks in the service we could find. It gives you an easy intuitive experience on native OS apps and browser extensions which we think is the whole point of a password manager.
In the rare experience that you do have an issue, their award-winning customer support is on hand 24/7.
If you really twisted our arm to spit out a flaw, price springs to mind. It's not inordinately expensive, but it's up there, so you'd have to be quite dedicated to your password security to justify it. Still, with a 50% discount for our readers, NordPass is quite affordable.
Either way, it's a fantastic service with great browser extensions that we recommend. It could also keep climbing the rankings as we use it over time. Check our in-depth review of NordPass for further details on the features and security aspects.
2. 1Password (✨3 Free Months for Our Readers ✨)
(Not bad but great as we first thought)
---
Cost:

$35.88/year

Platforms:

Windows, Mac, iOS, Android, Linux, Chrome OS

Browser Plugins:

Chrome, Firefox, IE, Safari, Edge

Biometric Login:

Face ID, Touch ID on iOS & macOS, most Android fingerprint readers

Pros
2FA
Travel mode keeps the "man" from seeing your personal info during international travel.
Cons
Could be a little less expensive
1Password began life exclusively as an Apple application, but over the years, has expanded to most operating systems and seen a massive improvement in functionality across the board. 1Password is now compatible with almost 98% of all operating systems that exist in devices globally.
Once you try out the services, you will very quickly notice that 1Password has invested a lot of time and resources to their services to the benefit of all their customers–who, at any service tier, can access customer support 24 hours a day, 7 days a week, all year long.
Designed to have impervious protection, robust functionality, and a seamless interface, 1Password has risen to become a true premium service.
So don't expect a free version other than the free trial, because this isn't one of those companies that limit service. You either subscribe, get all the security functions, and get amazing support, or you don't and get nothing at all—which isn't bad, just not ideal for some people.
Normally, 1Password provides everyone a 30-day free trial, but because they recently launched in the Australian market (and they love us so much), we have been given an exclusive deal.

All that said, 1Password has taken the throne of being the best password manager across the board. Check our full 1Password review here.
3. Dashlane
(New, Improved and Better Than Before)
---
Cost:

$40/year

Platforms:

Windows, Mac, iOS, Android, Linux, Chrome OS, watchOS

Browser Plugins:

Chrome, Firefox, IE, Safari, Edge

Biometric Login:

Face ID, Touch ID on iOS, most Android fingerprint readers

Pros
Instantly change a whole lot of passwords.
Cons
A little more expensive than others.
Initially released in 2012, Dashlane has gone through some growing pains over the years, and the company's engineers kept development moving forward by trial and error it seemed. Doesn't matter now.
Dashlane sits near the top of our list of password manager recommendations as the second best choice. Why? A few good reasons.
First of all, Dashlane has improved in almost every single area since the last time we looked at it.
Not only has it incorporated a serious upgrade in browser support – all the biggies are represented – but it functions equally well as a desktop, cloud, or mobile solution, with a truly marvelous user interface.
You will NOT get lost or confused using Dashlane. At $40/year for the paid version, you might feel a little put off by the price. Trust us, the first time you have the capability to change passwords en masse due to a data breach, you'll be one happy camper. Check out our full Dashlane review here.
4. LastPass
(Pretty Darn Good Too)
---
Cost:

$24/year

Platforms:

Windows, Mac, iOS, Android, Linux, Chrome OS, Windows Phone, watchOS

Browser Plugins:

Chrome, Firefox, IE, Safari, Edge, Maxthon, Opera
Pros
Solid design and performance for a great price.
Biometric login and fingerprint readers
Cons
Some people would prefer the true desktop installation that doesn't exist.
We're going to say that there's no more than a gnat's rump of distance between LastPass and Dashlane when it comes to quality, features, ease of configuration, and support.
It seems that the LastPass free version comes with fewer features than Dashlane, and the paid version is noticeably cheaper at $24 per year.
For those who like life in the cloud, this product requires no downloading or installing; it is fully accessible through a web interface and browser extensions.
If you only want to pay $24/year and no more, then LastPass is your choice, and we think you'll be happy with it. However, if you can pony up the $40/year Dashlane cost, which includes everything LastPass offers and a bit more – ah, screw it – there's no bad choice between these two. Check our full LastPass review here.
4. Keeper
(Best Cheap Option for Password Protection)
---
Cost:

$25.49/year

(Regular $30/year)

Platforms:

Windows, Mac, iOS, Android, Linux, Chrome OS, Windows Phone, Kindle, BlackBerry

Browser Plugins:

Chrome, Firefox, IE, Safari, Edge

Pros
Great design and strong security features.
Biometric login and fingerprint readers
Cons
On the expensive side considering weak form-filling ability, etc
Keeper is a fine password manager which has chosen to focus on delivering the highest level of security available.
The tradeoff for that peace of mind are a few inconveniences, one of which is a lack of ability to change passwords in bulk. Another is you can't get into the mobile app by through a simple four-digit pin.
Unless you use some form of biometric login, you'll have to enter the full master password each time. You have to ask yourself one question.
Do you feel secure? Well, do you, punk?
Sorry, we drifted into Dirty Harry one-liner world for a second… Back to reality.
If security at all costs, or $30 bucks a year, is important to you, Keeper might be your solution.
5. Enpass
(If You Like Functional – and Nothing Else)
---
Cost:

$9.99 (one-time fee)

Platforms:

Windows, Mac, iOS, Android, Linux, Chrome OS, Windows Phone

Browser Plugins:

Chrome, Firefox, Safari, Edge, Opera

Biometric Login:

Touch ID on iOS & macOS, Windows Hello, most Android fingerprint readers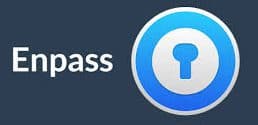 Cons
Functionally, it's the equivalent of the LastPass free version.
No 2FA
Compared to the products reviewed so far, Enpass is a bargain: free for the desktop version and a one-time fee ($9.99) for mobile phone use.
Obviously, for such a sweet deal you're not going to get all the neat features and bells and whistles others might have. In one case – two-factor authentication – you won't get something considered pretty crucial to robust online security.
As the password manager industry, like many others, continues its mad rush towards cloud storage and subscription plans, Enpass prefers to kick it old school. While a focus on local data storage might cramp the style of those always on the lookout for new technology advancements, anyone leery of putting any personal data online will probably like Enpass.
It's light on features but if all you want is something cheap to manage a few passwords for you, this product might be your answer.
6. Zoho Vault
(Another No-Frills Solution)
---
Cost:

Free add-on service

Platforms:

Windows, Mac, iOS, Android, Linux, Windows Phone

Browser Plugins:

Chrome, Firefox, Safari

Biometric Login:

Touch ID on iOS, most Android fingerprint readers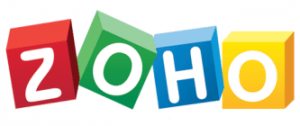 Pros
Entirely free for non-business individuals.
2FA
Cons
Has problems with Google logins.
If you or your company are already a subscriber to the Zoho suite of enterprise tools, you'll be able to use Zoho Vault as a free add-on service.
If it's a no-frills password manager you seek, this could be a perfect solution. Just know that in a straight up comparison, it doesn't measure up to our favorites like Dashlane and LastPass. Notable absent features include bulk password change and personal-data form filling.
We don't have a thing in the world against Zoho Vault. It's free, and if that's what you seek, go on about your bad self. The reality is that you get more in the way of features in the LastPass free version.
One thing this password manager offers that is unique in its cheapness is the ability for a family of four or fewer to share passwords.
7. RoboForm
(Like RoboCop – Old and Cranky)
---
Cost:

$20/year

Platforms:

Windows, Mac, iOS, Android, Linux, Chrome OS

Browser Plugins:

Chrome, Firefox, IE, Safari, Edge, Opera

Biometric Login:

Face ID, Touch ID on iOS & macOS, most Android & Windows fingerprint readers

Pros
It's cheap and…uh…it's cheap.
2Fa
Cons
If you're looking for intuitive design for today's discriminating online surfer, keep looking. You won't find it here.
RoboForm first came on the scene in 1999. You'd almost need all your fingers and toes to count that high, which makes it practically prehistoric in technological terms. While the premium version is modestly priced at $20/year, this is another case of getting less than our top two recommendations' free versions.
While it performs credibly in filling in forms and browser and OS support is decent, RoboForm needs a serious overhaul before it will be ready to compete with industry leaders.
Despite our lukewarm recommendation, RoboForm performs the basics up to snuff: unlimited passwords, forms autofill, cloud backup, multiple device syncing, secure storage, and the ability to grant emergency access to another RoboForm user.
To Cloud or Not to Cloud
---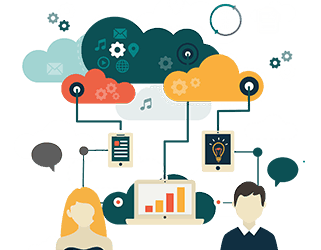 You might have noticed somewhere back up in this article, we're not sure where, it was mentioned that one of the products (1Password) offers the option to store passwords locally
Sounds so 1995, right? The funny thing is that there is actually a small security advantage to this scenario.
What it means is that all your data and passwords are stored on each device you use; a third-party like Dropbox allows you to sync across the devices. It's not the most user-friendly solution, but if you're hyper-security conscious…
The alternative model, which has been embraced by our favorites Dashlane, LastPass, and a few others, stores data in the cloud using top-of-the-line encryption technology.
Still, no matter how we slice it, there is the reality that a cloud-based service could be penetrated by hackers and your passwords compromised. That isn't to say that storing them locally means there is no chance of a cyber criminal causing mischief.
If you truly don't want to use password managers, you could use a password generator that doesn't store passwords locally, and just write them all in a "password book"… but what's the point?
When it comes to the internet, absolutely everything has the potential to be vulnerable to attack. At some point you just have to decide whether or not you want to participate in the most influential media platform in all of history.
Our Final Word on the Topic…for Now
---
We sincerely hope this article wasn't written in vain – that at least one poor schlub out there in interwebs-land will read it and decide to start using a password manager. These days it's silly not to.
As the sophistication of malware attacks grows to the point of being able to make your computer unusable until you pay a fee (ransomware), there's simply no point in messing around with online security.
The technology exists to lock down your machine and personal data with truly strong passwords. We'd like to suggest you take advantage of it.
Hope this article was helpful, if so you'll definitely want to take a peak at our comprehensive breakdown of the best VPN services in Australia as well.
You May Also Like: