Disclosure: Privacy Australia is community-supported. We may earn a commission when you buy a VPN through one of our links. Learn more.
Best Free VPNs in Australia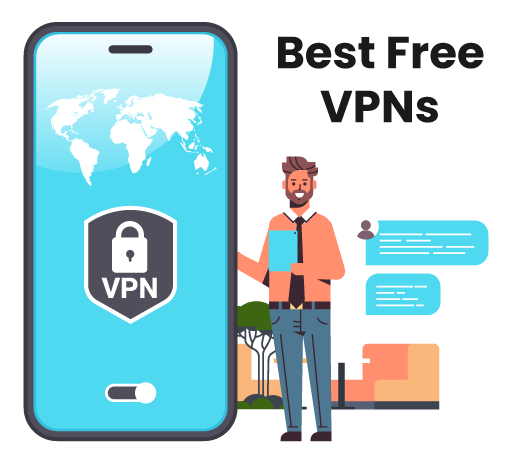 If you're like me, you love the idea of FREE stuff?
Nowadays it is actually possible to get free VPN software. VPNs (Virtual Private Networks) give you the privacy and security you desperately need when you're online.
In a day and age where cybercrime does billions of dollars worth of damage and ransomware attacks are more and more common, it only makes sense for everyone to be using Virtual Private Networks.
Experts predict that 2023 is going to be a rocky time for people who spend an exorbitant amount of time online. They have also predicted that cybercriminals will be targeting Androids with malware and that ransomware will remain a global pandemic.
Free VPN vs. Paid VPNs – The Truth
---
To be clear, when it comes to being secure online, it's always better to go with one of our recommended VPNs if you can afford it. They're better than the free ones for several reasons, and they're relatively cheap for the value you get.
For starters, you usually get more gigabytes and bandwidth, and, oftentimes, a premium plan delivers more advanced features such as intrusion detection and prevention. As a general rule – they're still relatively affordable and won't break the bank.
But there is a more sinister reason why choosing an entirely free VPN is a really bad choice.
This is the part you want to pay attention to. VPNs are run by groups of people and as we all know altruism aside, humans don't do things for free. When you use a free VPN – you become the product.
They do this in several ways:
I could go on about this for a while, but this is the main reason why we decided to not include any 100% free VPNs on this list and instead just explore the cheapest and most cost-effective options.
If you're looking for a safe 100% anonymous VPN server, then we don't know of one. You're either trading your security, data, or computer in exchange for the service. We'd prefer not to take that gamble.
10 Best FREE VPNs in Australia (2023)
---
Below you can compare the best free VPNs by their features, servers, data cap, and device compatibility.
We decided to create this recommended list based on VPN companies that do free 30-day trials of their services. With most of these, you can cancel anytime before the 30-day limit.
1. NordVPN (68% Off)
---
Key Features:
30-day money-back guarantee
15% student discount
Server selection

Pros
Six simultaneous connections
Free trial
30-day money back guarantee
Ad-blocking, CyberSec, no logging
Cons
Slower speeds than some of their competitors
Payment routed through CloudVPN
What is Nord VPN?
NordVPN is one of the most well-known and well-regarded VPNs on the market. With fast network speeds and more than 5700 server locations – 193 in Australia close to major cities like Brisbane – they have quickly grown in popularity.
With a 30% speed drop when connected to a local server via OpenVPN UDP, users get the most out of their software. This Panama-based service boasts a host of advanced features and six simultaneous connections. That's more simultaneous connections than any other VPN on this list.
Nord VPN comes with a 30-day money-back guarantee and P2P capability. You get a kill switch, Tor over VPN, Smart DNS service, a dedicated IP, and Socks5 proxies.
With servers in over 60 countries, it's obvious why they're considered the crème of the crop by users on Reddit and other social media platforms. Learn how to deactivate your Reddit account.
Smart DNS
NordVPN's Smart DNS technology allows you to geo-spoof by settling your DNS requests at a specific location. This means you can watch your favorite episode of Games of Thrones from a coffee shop in Melbourne or even Vancouver without worrying about compromising your data or software.
You'll be able to access more than 150 streaming services while signed in to your Nord VPN account.
Streaming services include Amazon Prime, Crackle, Discovery, Hulu, ABCGo, Sundance.tv and TNT Drama. Use one of these VPNs for Netflix if you're worried about connection speeds or logs while streaming.
Features: Smart Play, Double VPN, Tor over VPN, DHE-RSA-AES356-SHA encryption suite, iOS app, IKE ciphers, free trial, money-back guarantee
NordVPN is one of the most advanced VPNs to offer a free trial. Their encryptions are concrete and their plans come without a data cap. They may be a bit pricier than other paid VPNs, but there are plenty of plans to choose from if you decide to stay with them.
Do I Recommend Nord VPN?
I definitely do! They are really a fabulous VPN that delivers optimal security and privacy to their wealth of existing clients. It's worth checking them out for the sheer volume of advanced features alone.
2. Surfshark (82% Off)
---
Key Features:
30 day refund policy
Introductory Coupons
No trial period
Pros
Unblocks Netflix and other media streaming services
Works well for torrenting and P2P file sharing
Superior security and encryption
No-log policy located in a country with no data retention or reporting laws
Cons
Smaller network of servers than other VPNs
Speeds can vary from server to server
App interface lacks design optimisation
What is Surfshark?
Sufshark is the new VPN service on the block. The company is growing every day and seems committed to ending up as the best VPN on the market. The service has a 30-day money-back guarantee and is quickly building one of the best reputations on the block.
When Surfshark first got started most people doubted them. Another VPN? The company clearly saw the market and thought they could do better. It already has over 800 servers in more than 50 countries. It also seems like they're adding more servers every day.
Surfshark's service can be used for 30 days with their money-back guarantee. Even when you do end up having to pay, you can use the service for a meager $3.41 per month. That's almost as if you're not paying at all. You can probably find that amount every month on the ground while walking around.
Features: 24/7 Live Chat, fantastic apps, unlimited everything, an absurd encryption protocol, no logging, and a growing server base
Surfshark does things right in terms of security and privacy and actually gives you options in terms of encryption protocol. First, they never log. Second, the company has support for the IPv6 protocol. By using this protocol, they can provide an unlimited number of IP addresses to their customers.
The old IPv4 protocol used by many VPNs has a limited number of unique IPs to assign. This can severely hamper your streaming abilities. Surfshark also supports different VPN protocols, including OpenVPN and IKEv2 protocols, meaning it can be installed on a range of routers and devices.
Do I Recommend Surshark?
Yes. They are my favorite VPN provider, one that I have been using for a few months now. The first thing that caught my eye was their low pricing, but then I realized how secure the service actually is.
After testing the VPN for a few months, I noticed how many servers they added in a short amount of time. I'm a fan of latching myself to ambitious and growing companies that want to provide a great service. As far as security, pricing, and upward projections go, Surfshark is the best VPN around.
If you'd like to know more, read our Surfshark review.
3. ExpressVPN
---
Key Features:
30-day money back guarantee
3 month trial period when you buy 12+ months
Updates promotional pricing regularly

Pros
30-day free trial
No logging
Max connection speeds
94 different server locations
3+ simultaneous connections
Cons
No dedicated IP
Limited settings and configurations
More expensive than other VPN services once your free trial is up
What is ExpressVPN?
ExpressVPN is a premium VPN service that delivers the fastest and most reliable service around. Boasting a 30-day money-back guarantee, they are one of the most trusted VPN solutions on the market.
With more than 10 million satisfied customers and over 3,000 servers in 160 cities across 94 countries, they are a global provider that can be enjoyed by one and all.
Other VPNs place data caps on your monthly usage, but ExpressVPN is unlimited all the way.
ExpressVPN's free trial lasts for 30 days (or longer with the right discount code). If you like what you see, you can choose to sign up or if you decide to go with another free service, you can ask for your money back and you'll get a refund for your first month. No risk.
Features: 24/7 Live Chat, Award-winning apps for all devices, unlimited access to all content, split tunneling, Speed Test, no logging.
Server-wise, you can connect to any of their 145 servers in the following locations:
United States
Asia Pacific
Europe
Africa
Middle East
India
According to their website, they do not log your user sessions or personal data. What's more, they have a wide array of payment methods, such as PayPal, Bitcoin, WebMoney, Carte Bleue, UnionPay, Giropay and a range of other cryptocurrencies.
For the discerning user who wants ultimate anonymity, ExpressVPN can't be beaten where anonymous payments are concerned. And if that's not taking privacy to the absolute extreme, their mobile apps are ergonomic as all get out, providing an easy-to-use interface that's intuitive and free of any bugs.
Do I Recommend ExpressVPN?
Yes. They are my favorite VPN provider, one that I have been using for over two years. Their wealth of locations, torrenting capability, non-existent data cap, and innovative technology make them the best VPN IMO. As far as free trials go, they are the only VPN that doesn't place limits on the beginner.
If you'd like to know more read our Express VPN review.
4. VyprVPN
---
Key Features:
3 day free trial upon purchase
Offers are regularly updated
30-day guarantee when paying


Pros
Speed & performance
Security & encryption
Customer service
Committed to new technology and an open internet
Cons
No refund
Keep log files
Does not accept Bitcoin
Limited number of devices that can be connected
What is VyprVPN?
VyprVPN Free is a unique plan that gives users two simultaneous connections, a variety of protocols, an encrypted messaging app and a NAT firewall totally free of charge.
The NAT firewall blocks a wide variety of hacker attacks, preventing them from reaching your computer.
Whereas other VPNs on this list give their customers unlimited bandwidth or multiple gigabytes, VyprVPN Free only gives you 1 GB, but that's still a whole lot better than TunnelBear. As I said, there are pros and cons to all of these and this one happens to outperform in that area.
Features: Multiple locations, smooth app (including their free Cyphr messaging app), fast speeds, no logs, no throttling
You're offered a host of locations:
North America
Europe
Asia
Oceania
Africa
Central America
South America
Middle East
One drawback to VyprVPN is that it has been blocked by Netflix in the past. But VyprVPN has a rep for being geo-block optimized and they easily bypass most, if not all, of that content.
Do I Recommend VyprVPN?
I definitely do. I've tested them extensively and found them to be one of the more legit VPNs available to the general public.
I'm particularly fond of their multiple protocols (L2TP/IPsec, OpenVPN, PPTP), especially their signature Chameleon Protocol which subjugates almost all attempts at blocking available on all VyprVPN plans.
5. Windscribe
---
Key Features:
3-day money back guarantee
Free version depending on location
Upgrade available if browser-base crypto-miner used
Pros
100% free
No logging
11 different server locations
Cons
1 simultaneous connection max
What is WindScribe?
This Canadian-based company was founded in 2015, making them one of the new kids on the block in terms of VPN solutions.
Despite being new to the game, WindScribe has a rock-solid reputation among the VPN community. Reddit has raved about this service, noting its generous monthly bandwidth and user incentives (If you send a Tweet @WindScribe, you automatically receive an additional 5GB).
Most free VPNs limit their bandwidth and those with no data cap are usually have slow connection speeds. With my 100 Mbps connection, this is what I was looking at with WindScribe:
Ping: 61ms
Download: 39.81 Mbps out of 100
Upload: 19.77 Mbps out of 100
For a free VPN, this is pretty darn good. Some paid VPNs like Pure VPN are actually slower than WindScribe.
Features: Adblock, firewall, no logging, 11 locations
Free users only gain access to certain features, but those features are awesome. They include WindScribe's built-in firewall and ad-blocking. You also obtain P2P capability.
On the downside, you don't get OpenVPN configurations and you won't receive any of their premium features.
Server-wise, you can connect to any of their 11 servers in 46 locations:
United States
United Kingdom
Hong Kong
France
Germany
Luxembourg
Netherlands
According to their site, WindScribe does not log your sessions/data and you can sign up for their service without email. Users can also pay anonymously with Bitcoin.
Do I Recommend WindScribe?
Yep. They're one of the best free VPNs available and they have a wide variety of locations. Like ExpressVPN, you can torrent with WindScribe and with an enormous data cap. They are definitely among the more legitimate free VPN solutions in the current marketplace.
Want to know more? Read our Windscribe review.
6. TunnelBear
---
Key Features:
Free version
Promos appear on social media accounts
Wide network

Pros
Easy set-up with friendly UI
Multiple devices and widespread network
No logs
Cons
Lackluster 500MB for free users
What is TunnelBear?
This Canadian-based two-switch VPN service was founded in 2011. It's a fairly popular VPN that enables users to access blocked content across the globe.
While their amateurish design might lead you to believe that they are disreputable, the truth is, they're just simple. TunnelBear is super-user-friendly and dedicated to satisfying their clients.
Users can take advantage of their monthly 1GB Tweet promo, receiving a free gig every time you Tweet @TunnelBear.
As far as free VPNs go, TunnelBear is one of the best for faster speeds. If you're looking for ideal streaming, TunnelBear allows you to bypass network gridlock and connect at a moment's notice.
With Mac, Windows, iOS and Android compatibility, you'll be able to use this across a several devices.
Features: 900 servers in 20+ locations, fast speeds, advanced features, no logging
You're offered a host of prospective locations:
United States
United Kingdom
Canada
France
Brazil
Germany
Australia
Hong Kong
Netherlands
Mexico
Japan
Denmark
Singapore
Sweden
India
Switzerland
Norway
The icing on the cake here is the fact that TunnelBear circumvents geoblocking. It is one of the very few VPNs that are capable of fooling BBC iPlayer.
The only real downside is the limitation of the free plan. Free users start with a dismal 500MB per month.
TunnelBear VPN Connections Speeds:

Ping: 98ms
Download: 15.09 Mbps out of 100 Mbps
Upload: 7.49 Mbps out of 100
Obviously, this is not an impressive result. You can forget about productivity at speeds like these.
Free Plan Conditions & Privacy
It is hard to ascertain exactly what you're getting with TunnelBear because there is a scarcity of information on their website. There is no protocol, encryption, connections or bandwidth info.
Do I Recommend TunnelBear?
Yes. Even though they are far from my first suggestion to those looking for a VPN solution, they are a reputable company with ergonomic software and adequate features.
7. ProtonVPN.com
---
Key Features:
30-day money back guarantee
Free service with lower speed and only 3 countries
Rotating coupon codes
Pros
No data cap
Fair download and upload speed
Cons
No app for Mac, iOS or Android
No Netflix and no Torrenting
What is ProtonVPN?
ProtonVPN is one of the newest VPN solutions around, but they're also one of the best when it comes to free VPN service. Proton AG is a group of Harvard scientists and advocates for privacy.
After leading the charge to change the private industry (protonmail), ProtonVPN has stepped up its game by imposing no bandwidth caps on your traffic.
Their service provides excellent connection speeds for all users, particularly in terms of free accounts.
ProtonVPN Connection Speeds
Ping: 44 ms
Download: 34.40 Mbps out of 100 Mbps
Upload: 23.15 Mbps out of 100
Definitely service with decent speeds for a free plan and with absolutely no data cap. Most free VPNs have low data caps, but this one's got the goods. It's certainly something that makes them stand out.
Warning: Do not expect these speeds to last. As the service grows in popularity across the world, free users will not be able to expect such fast connection speeds.
Free Plan Conditions, Privacy & VPN Client
The only servers that are available to free users are as follows:
Japan
Netherlands
Switzerland
United States
That amounts to about a half dozen servers. Of those servers, none of them are geo-block optimized or P2P optimized (,i.e. torrenting). Read about our best VPNs for torrenting here.
Free users do not have access to any of their advanced features (Secure Corse, Tor, etc.). The other big drawback here is their lack of standalone clients for operating systems. There are no apps for Android, iPhone or Mac. If you don't have Windows, you don't want to use ProtonVPN.
Do I Recommend ProtonVPN?
For free? Definitely. As a paid service. Definitely not. It's worth getting yourself a free account while the getting is good, but don't expect this one to be worthwhile in the long term as speeds with likely go the way of the dinosaur as more and more people find out about this VPN solution.
8. Trust.Zone
---
Key Features:
3-day free trial
Promotions regularly updated on website
Various payment methods
Pros
Free trial with P2P
Properly secure making no logs
Bitcoin accepted
Cons
Ticket-based support only
What is Trust.Zone?
Their slogan is, "The one to rely on," and it's easy to see why. Trust.Zone has earned accolades for its DNS leak protection.
By utilizing their WebRTC protection tool and engaging the built-in kill switch, you'll ensure that no leaks occur and no leaks can ever occur when you're using your Trust.Zone account. Click here to read our full Trust Zone VPN review.
Their system-wide hardware isolation makes them one of the most reliable free VPNs of 2018. Their strict no-logs policy is just one of the things that makes them a worthwhile solution.
Alas, free users can only connect one device at a time. But if you give them a try and like what you see, you can opt-in for a paid account and get three simultaneous connections.
Trust.Zone offers a range of different services including OpenVPN solution with AES-256 default encryption and L2TP over IPSec with 256-bit AES encryption.
Features: Excellent encryption, dependable customer service, anti-virus, 200 IP addresses, Bitcoin accepted
Alas, it is hard to determine Trust.Zone's connection speeds as users cannot ping Trust.Zone hosts. But Trust.Zone cautions its customers to use servers that are closer to home for better results.
Do I Recommend Trust.Zone?
Yes. They're a trustworthy VPN service with transparency when it comes to how their product performs. You can always try before you buy and get three simultaneous connections. Trust.Zone also features a built-in kill switch.
9. Private Tunnel
---
Key Features:
7-day free trial
Easy to use
Secure

Pros
Good download and upload speed
Works on most devices
Cons
Company is based out of a country with tenuous cyber privacy laws
What is Private Tunnel?
Private Tunnel is the commercial off-shoot of OpenVPN Technologies. Your free trial comes with no strings attached, you can cancel at any time but probably won't want to once you hear about their affordable plans that provide 100 to 500 GB.
Although they are quite limited when it comes to servers (about seven between the US, Canada, the UK, Switzerland, and the Netherlands, their service is compatible across a bunch of platforms from Windows and OSX to Mac (in the case of the latter, you'll need the open-source Tunnelblick interface released under GPLv2).
Unfortunately, Private Tunnel has some kinks to work out if they want to contend with better VPNs like ExpressVPN and the like. There is a data leak in the Mac OSX version so buyer beware.
Features: Exceptional encryption with OpenVPN protocol, easy-to-use software, 2 GB free trial, group plans for businesses, Bitcoin accepted
While there are plenty of good things to be said about Private Tunnel, the one truly questionable thing that can be said is that they are based in the US. This is a bad sign for most avid VPN users.
US data retention laws could mean that Private Tunnel will be forced to hand over sensitive user information to a government institution.
For total privacy, users would be better off going with a more secure paid VPN solution, but that's not to say that Private Tunnel isn't any good. On the contrary, they've proven that they can protect your anonymity online with their 128-bit AES-GCM encryption.
Private Tunnel VPN Connection Speeds:

Ping: 25ms
Download: 50 Mbps out of 100 Mbps
Upload: 26 Mbps out of 100
For a free trial service, these speeds are really quite good. Their 7-day free trial can be obtained by using a PayPal card. If you cancel within that 7-day window, your PayPal account will not be charged.
Their free service is compatible with Windows, Mac, Android and iOS.
Japan
Netherlands
Switzerland
United States
That amounts to about a half dozen servers. Of those servers, none of them are geo-block optimized or P2P optimized (,i.e. torrenting).
Free users do not have access to any of their advanced features (Secure Corse, Tor, etc.). The other big drawback here is their lack of standalone clients for operating systems. There are no apps for Android, iPhone or Mac. If you don't have Windows, you don't want to use ProtonVPN.
Do I Recommend Private Tunnel?
Yes, they are a trusted source for privacy and security with a money-back guarantee. It's a risk-free trial that provides excellent encryption.
10. Vanished VPN
---
Key Features:
3-day free trial
Fast speed
Zero traffic logs

Pros
Wide variety of streaming content
Good download and upload speed
Works on many devices
You can cancel at any time
Cons
Prolonged buffering when loading Netflix content
Undesirable ad pop-ups
Lack of customer support
What is Vanished VPN?
Vanished VPN is an Australia-based VPN service that's ideal for those who are looking to access lots of Netflix content, particularly those who want access to Netflix libraries.
Their signature workaround enables you to stream tons of otherwise unavailable content using one of their secure proxy servers.
With Vanished VPN, you can readily set up multiple servers, each of which can be used to access content from a different country (for example, one server for Canadian Netflix content, one for Asian content and so forth).
Signup and setup aren't as easy with Vanished VPN as they are with other VPNs. Since Vanished doesn't have applications set up, you have to manually set your VPN connections, and you also have to wait for an email to arrive with your username and password.
However, they are worth a try since you get a three-day window to check them out, and they're relatively inexpensive after that.
At speeds as low as 1 Mbps, Vanished is far from the greatest free VPN around, but they're also far from the worst. You'll be able to stream content from numerous networks during your free trial, and they will not retain any logs of your user activity.
Features: Multi-device compatibility (Mac, Windows, OSX, Android, Playstation 4), geo-block optimization, affordable plans, no logs
Vanished VPN's rather bare-bones website offers very little information about their free plan, instead of luring you in with the mystery of giving it a try.
As a startup, they aren't the safest VPN on the market. In fact, should anything go wrong, users are actually held accountable, and there is no phone number listed on their site (typically a sign of a shady operation).
Another questionable factor is their logging policy. Although Vanished VPN claims that they don't save or sell user data, they do log your source IP address, connection start and stop times, and the total number of bytes you use for 30 days.
This is allegedly done for the sake of troubleshooting, billing and handling any crimes committed over their service. After the 30-day period has passed, this information is said to be wiped, but there's no way for us to know whether that is what really happens.
Do I Recommend Vanished VPN?
Yes, BUT with a strong caveat. For very basic users who are in need of short-term anonymity while doing some casual browsing, Vanished VPN might be right for you.
If you're anything like the rest of us who spend a lot of time online and need a dedicated host with rock solid encryption and an established reputation among the VPN community, this is not the VPN solution you need.
Why We Don't Like Free VPNs
---
❌ They sometimes monitor your activity
❌They often collect data logs for the purpose of selling them off to third parties
❌ They display ads whereas the best VPNs feature ad-blocking
❌ Free VPNs have speeds that are 70% slower than paid VPN providers
A dependable, totally anonymous paid VPN offers lightning-fast speeds, a firm "no logs policy," widespread availability, round-the-clock customer support and a variety of advanced features such as speed tests, URL filtering, ad-blocking, intrusion detection & prevent and more.
According to our research, the most trusted and reliable VPN providers are NordVPN and Surfshark. Both of these services are secure and easy-to-use. They are relatively inexpensive and able to be used across all major platforms.
That being said, there are plenty of free VPN providers who deliver sufficient speeds and adequate features for those who don't want to spend any $ for basic surfing and streaming. These reasons are the same issues we have with the best web hosts as well, free hosts like free VPNs tend to sell user data.
Alternatively, you can go around the whole process of buying or getting a VPN and create your own VPN. Adding an extra layer of protection is not a thing you should miss out on.
Best Free VPN Buying Guide
---
At this point in the guide, you're probably already aware that virtual private networks are used to create a secure connection to both private and public networks over the internet.
Which should mean that VPNs are completely safe to use, right? Wrong!
There are several security risks that you must watch out for when using a VPN, including malware infections and data leaks. As this is the case, your number one priority when looking for a VPN provider should be security.
Security: Features to Look Out For
When on the hunt for a top-quality VPN provider, whether free or paid, make sure to look out for the must-have security features, particularly DNS leak protection, NAT firewall, and strong encryption algorithms. You should also note the VPN tunneling protocols used by your chosen VPN provider.
At present, there are five main types of VPN tunneling protocols with distinct features and levels of security: OpenVPN, Point-to-Point Tunneling Protocol (PPTP), Secure Socket Tunneling Protocol (SSTP), Layer Two Tunneling Protocol (L2TP), and Internet Key Exchange version 2 (IKEv2). Of the five, OpenVPN is the most secure VPN tunneling protocol at the time of writing.
Extra Security: VPN Kill Switch
For extra security, we highly recommend looking for VPN software with a built-in kill switch (or internet kill switch) to prevent data leaks should your VPN connection drop.
If you have your eye on a VPN service that does not feature an integrated internet kill switch, worry not; there are plenty of third-party solutions on the market, though they are generally less convenient and often require you to fork out more money.
While most free VPN plans lack an integrated kill switch, both NordVPN and Trust.Zone come with a kill switch as standard.
Speed: Bandwidth and Overall Performance
Even though security and online privacy should be your main priority when looking for a VPN provider, you should never compromise on speed — regardless of whether you opt for a paid or free VPN plan.
If you intend to use a VPN for torrenting, you must look for a provider that offers good download and upload speeds, such as NordVPN and TunnelBear.
Additionally, you should also look for a service that allows for high-speed streaming and seamless browsing.
In our "Why We Don't Like Free VPNs" section, we noted that free virtual private network services are often slower than their paid counterparts. As this is the case, you have to ask yourself whether or not it's worth compromising on speed to save yourself a few bucks.
Servers: Location and Number of Servers
The number of VPN servers and where they are located are two of the main factors that will determine the overall speed of your connection.
If you're in Sydney and your server is in Perth or Adelaide, your internet speed will generally be faster than if the servers were located in a distant country.
This has to do with the fact that it takes much longer for data packets to be transferred between your device, the server and the site you are accessing if the server is located far away from your home.
If you plan on using a VPN for online gaming, we highly recommend looking for a provider with servers located nearby to avoid latency issues. On the contrary, if you want to access geo-restricted content such as the US version of Netflix, you'll want to look for VPN servers located in another country.
It is worth noting that when looking for a free plan, paying customers often have speed priority over free users who are typically limited to a small number of servers.
Monthly Data Limit: Data Caps
One of the main issues with free VPN plans is that, in addition to fewer server locations, they often have a strict monthly data limit. While many of the free plans on our list don't have a data cap, most free plans on the market feature a monthly data limit that many users will quickly use up.
Restrictions such as these can lead to frustratingly slow speeds, something no one wants to experience when browsing online. To avoid this, we suggest opting for a VPN plan with no data cap, such as NordVPN and ExpressVPN.
Privacy Policy: Log Policies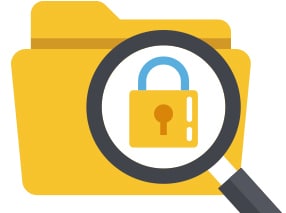 If you plan on using a free VPN service that isn't featured on our list, it is important to make sure that the privacy policy is displayed somewhere on the site.
We don't know of a single reputable VPN provider that doesn't include their log policies on the website, clarifying if it logs data and how long the system stores that data for.
While the privacy policy may not always be clear, every reputable VPN provider will always be transparent when it comes to their log policies.
Device Availability: Platform Support
If, like most people, you plan on using a VPN on your computer, it is important to note the type of platforms and operating systems supported by the VPN provider, including macOS and Windows.
Widely compatible VPN services like TunnelBear allow you to use their VPNs on multiple devices including mobile operating systems such as iOS and Android.
If you intend to use a VPN on several devices, for instance, mobile and PC, you must take note of the number of devices that can be connected at one time. While free VPN plans are often limited when it comes to the number of devices that can be connected simultaneously, most people won't need more than two devices connected at once.
P2P Compatibility: P2P-Friendly VPN Servers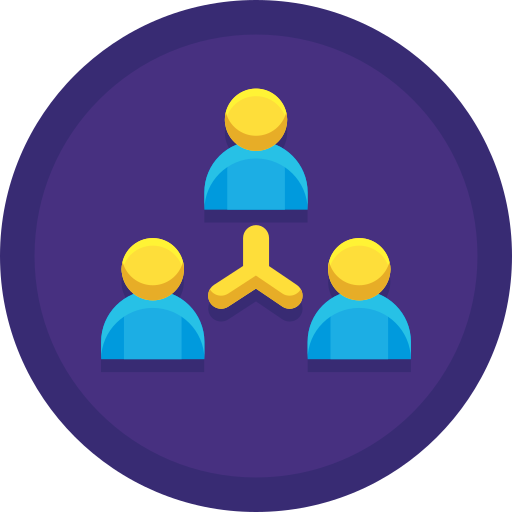 While P2P (Peer-to-Peer) friendly servers usually have a poor reputation, P2P technology is suitable for sharing large amounts of important business data internally and quickly downloading torrents.
Nevertheless, security should be your main priority when using a VPN, especially if you intend to download corporate files from a peer-to-peer network. For that exact reason, we recommend opting for a safe P2P-friendly VPN service such as NordVPN and WindScribe.
Pricing: Are Free VPNs Worth the Risk?
Earlier in this buying guide, we mentioned the most important security features to look out for when on the hunt for the perfect VPN service.
What we didn't mention. however, is that when it comes to security features, free VPN services are often limited compared with paid services, which can actually put you at more risk. As this is the case, we suggest signing up for a free 30-day trial before subscribing to a premium VPN plan.
Privacy Law in Australia
---
What's more, your internet service provider can sell your browsing history to third parties. And as of April of 2017, they are required by law to collect "metadata" about their customer's exchanges. This includes everything from your address, date of birth and email address to the details of the people you communicate with online.
This mandatory data retention scheme has been the subject of much controversy in Australia, leading privacy groups like Digital Rights Watch to stress the importance of equipping oneself with the tools needed to avoid surveillance.
We'll talk about this more in a second, but suffice it to say that there is no better time than now to properly protect ourselves against cyber threats and scrutiny.
In the past, Australia has seen our banks, government agencies and UGL fall victim to a data breach. These sorts of attacks are occurring with more frequency than ever before and nobody is safe from it unless they take action to shield themselves from vulnerability.
And what could be better than doing it 100% free of charge?
Let's face it, the holidays are just behind us, but we're still feeling the financial sting. The last thing we need right now is another monthly charge when we're still in debt from buying all those stocking stuffers and big-ticket items for the in-laws and the kids.
FAQ
---
Q: What is the Best Free VPN for Android?
A: Express VPN is the best free option for Android. They offer a 30 days trial which you can use to test out on your android device to see if it's worth it.
Q: What is the Best Free VPN for Torrenting?
A: To be honest, there isn't one. Free VPNs use proxies which cost money to buy. If you're using a 100% free one then your traffic often gets routed with some really nefarious traffic that you might not want your IP associated with.
Q: Are Free VPNs Dangerous?
A: Yes, they are. Think about it like this. Using a free VPN is like going to a public wifi cafe where everyone is sharing the same IP and instead of 20 people you have 100,000. You have no privacy and whoever is paying for the proxy for your free VPN is definitely making money off of it.
Q: Which Free VPN is Best?
A: We answered that. They are all garbage.
Q: What is the Fastest Free VPN?
A: To be honest, I'm not sure because even if you did find a fast one it wouldn't compare to a regular VPN service.
Q: What is the Best Free VPN for the iPhone?
A: Almost 80% of the free VPN apps in the iStore are scams. Beware.
Conclusion
---
So there you have it, our comprehensive guide to the best free VPNs in 2020. If you're still unsure about why you would need a VPN solution, let me try to summarize what it is of paramount importance that people use VPNs. For a more detailed review check out our best VPNs for Australia guide.
If you live in Australia or even if you are just visiting, you need to be aware of the fact that private and state-sponsored organizations are spying on you. These institutions are monitoring and recording your online activity.
Australia is among the so-called "Fourteen Eyes," a co-op of countries including New Zealand, Canada, and the US, who have entered into an agreement by which they will collect, analyze and share intelligence… about YOU. Private citizens are simply no longer private.
To block them from collecting your sensitive personal data and to prevent malicious cyber attacks, you need to use a VPN. The VPNs on this list are renowned for their ability to block ads, unblock censored content and provide the utmost security when you're active on the internet.
Surfshark would be my very first choice very closely followed by NordVPN. They have both been vocal about any kinks in their software and have consistently reached out to customers for feedback about their service.
They're easy to use, they have amazing encryption, and their speed is among the fastest. Pricing is also reasonable for both and their customer support is the most reliable in the industry.
VyprVPN is my fourth favorite as they allow you to view country-locked content with no problem and feature a unique, well-thought-out interface. They are also regularly improving their technology when it comes to apps for your phone.
Now that you know about my top picks, it's time to give them a go. No matter which one you decide to select, I know you'll find that you feel much better about your online experience.
Have you tried out any of these free VPNs or others? Please let us know by hitting the "Add Your VPN Review" button at the bottom of this page!
---
You Might Also Like: