Disclosure: Privacy Australia is community-supported. We may earn a commission when you buy a VPN through one of our links. Learn more.
Best Crypto Apps in Australia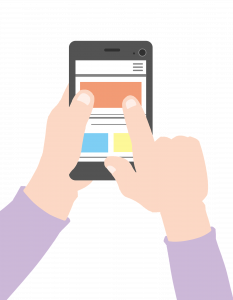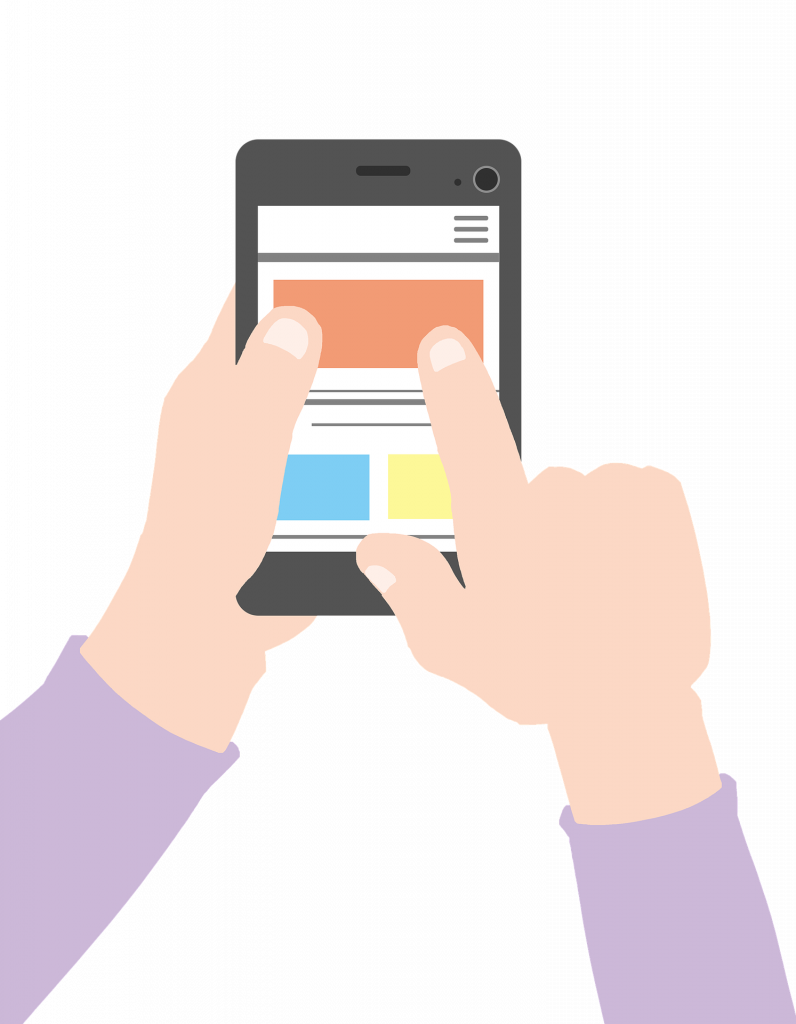 On the hunt for the best apps to buy crypto in Australia? Well, you've come to the right place! We've scoured the web and narrowed down a list of the best cryptocurrency apps out there and are here to share them with you.
Take a look at their hottest features and get a glimpse of what trading with them is like below.
Table of Contents:
What To Look for in a Crypto App 🔎️
---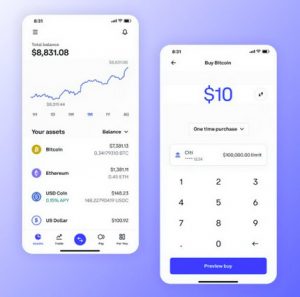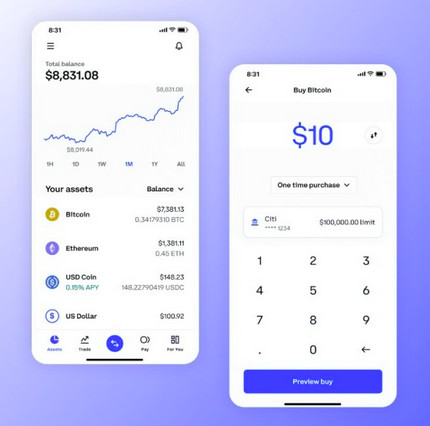 Before we get into our top 12, we've got some key features that you should look for in a crypto app.
There are lots of options out there, especially since the popularity of crypto is on the rise. So, when you're looking for a crypto app that delivers, choose one that has a few of these features.
Top-Notch Security 🔒️
When you purchase crypto, you're getting a piece of code that's accompanied by a long passcode that only you have.
While the majority of these are secure and held in online wallets, the only way to guarantee security is if your wallet and your connection are secure.
When choosing a crypto app, you want to look for one that's secure and offers options to increase security like two-factor authentications and more.
The more secure your accounts are, the more that you can rest assured your sensitive data is secured, and your crypto stays safe from falling into the hands of a cybercriminal.
Real-Time Data 📑️
The stock market as a whole is always fluctuating, going from high to low or staying somewhere in between. Because there is always something happening in the market, it's recommended to get access to an app that offers real-time data to give you the best idea about what's happening now.
When changes happen in the market, that's your opportunity to jump in and make money. When you know what's happening, you can choose to hold on to your shares or sell them, doing whichever makes you the most profit.
Automated Trading
If you're not one that can be on your phone all the time to check on your accounts, automated treading could be your right-hand man. You can set notifications to alert you when prices hit a certain amount or even choose to sell when the stock hits a certain price.
Market Orders
Market orders also come in handy If you're not around to see what's going on, helping you save your stock from taking too much of a hit if something goes wrong in the market.
There are market orders to keep you from losing your profits if things start to change rapidly, kicking in and automatically stopping the loss so that you don't lose too much.
Best Crypto Apps in Australia Compared 🇦🇺️
---
There are a lot of crypto apps out there, some of them better than others. Before you take off and start the search on your own, take a look at our top picks. All of these have the things we were looking for, plus a number of special features that made them stand out above the rest.
1. eToro – Best Overall Crypto App for Beginners
---
eToro is considered one of the best trading platforms out there for users looking to get into investing. They offer a ton of options when it comes to crypto, giving investors a way to get into the game while learning all at the same time.
Number of Cryptocurrencies: 20+
Minimum Fee per Trade: $0
Trading Fees: 1%
Account Minimum: $25
Inactivity Fee: $10
Crypto assets are unregulated & highly speculative. No consumer protection. Capital at risk.
Copy Trading
If there is one thing that makes eToro stand out above the rest, it's their copy trading. They offer a chance to all investors to follow pro investors to see how they are doing things and do the same. Copy trading is one way that new investors can learn, following along and seeing how the pros do it.
When it comes to crypto, there are a lot of coins out there, not all of them created equal. That's why it can help to follow a pro-investor, seeing what they do, doing the same, and seeing if new traders can get the same return.
Learning Material
It's not just about checking up on crypto and following accounts. Users also have a chance to get ahold of a lot of learning material, using that as a way to learn more about crypto and how to trade. Learning materials include access to mock accounts and literature, as well as videos.
Users can use the app to learn as they go, finding out ways that they can maximize their trade and make the most out of their collection of crypto.
Low Fees
If there is one thing that eToro is known for around the globe, it's its low fee structure. Instead of adding small fees here and there, they have found a way to eliminate most of them, allowing traders to keep most of their value in their investments.
There are no inactivity fees, low trading fees, and no monthly account fee to keep accounts open, making it one of the most profitable accounts on the web.
Pros
Great app for new traders
Access to all the most popular crypto
Access to learning material and options to practice trading
Low fees
Access to social and copy trading
Cons
A lower number of crypto than some other sites out there
2. Zengo – Best Crypto App for Advanced Security
---
Number of Cryptocurrencies: 120+
Minimum Trade: $0
Trading Fees: 0% to trade, 2% to buy
Account Minimum: $0
Inactivity Fee: $0

Trade Internationally
Zengo supports 120+ cryptocurrencies, which makes it relatively middle-of-the-road when it comes to how diverse your holdings can be. But if you look at its available regions, then you will notice that Zengo is compatible with tons of different countries' currencies. There is almost nowhere Zengo doesn't reach. This makes it great for people who travel a lot. The real money you can make off this, however, is by responding to crypto trends in countries that other apps insulate you from.
Next-Level Security
Keeping your crypto app account secure is paramount. You need something that will keep people out even if they outright steal your phone or hack it. Zengo does this with an advanced security system powered by MPC technology and has no private key vulnerability. This means that there is no private key that can be lost or stolen.
You can use your face, your eye, your thumbprint, or all three to make a security protocol that only you can access. Recovering your wallet is done easily with a unique 4D face scan and 3-factor authentication.
Little to no Fees
There are no fees on any cryptocurrency trades that you make on Zengo. If that seems too good to be true, then here is the catch: There are fees on buying the crypto. The more secure your method of buying it, the lower the fee. Wire transfers have a fee less than 1%, debit cards are 2%, credit cards are up to 5%. But of course, you can always just buy your crypto elsewhere and port it to Zengo.
Current payment methods: Apple Pay, Google Pay, credit card (Visa and Mastercard), bank transfer (SEPA and Swift), or debit card (Maestro).
Fortunately, there are no inactivity fees for using Zengo. Inactivity fees are an old way of scamming people out of money. Since Zengo is a newer app, it does not carry the baggage of tradition.
Zengo Pro
Unlock even more security features with Zengo's premium subscription service accessible for as low as $20.00/month.
Asset Withdrawal Protection: Prevent unauthorized withdrawals with a secondary verification using 3D FaceLock biometrics.
Web3 Firewall: real-time risk assessments and alerts that protect you against Web3 attacks using Zengo's ClearSign(™) technology.
Priority 24/7 Support.
Legacy Transfer: Grant a beneficiary access to your digital assets in case of death or prolonged absence with a feature inspired by traditional inheritance systems but done the self-custodial way. The industry's first self-custodial inheritance-style system.
Other Features
Store, buy, sell, swap, send, and receive crypto.
Connect to Web3 dapps, and NFT marketplaces with WalletConnect.
Includes an in-app NFT gallery to view and showcase your NFTs.
Swap and trade different cryptocurrencies from nearly anywhere in the world.
Pros
No trading or inactivity fees
Security is the best of any phone app
24/7 live in-app support
Secure wallet recovery
Cons
Support only small amount of tokens
3. Coinbase – Best Crypto App for a Wide Range of Payment Options
---
With more than 100 countries and counting on board, Coinbase must be doing something right. They have more than 90 cryptos, including all of the most anticipated currencies to buy, sell, and trade. Since 2012, they've been making a splash in the world of crypto and have, to date, not had any issues as far as security goes.
Number of Cryptocurrencies: 90+
Minimum Trade: $2
Trading Fees: 0.5% to 4.5%
Account Minimum: $2
Inactivity Fee: No
Customer Support
If there is one complaint that all online platforms tend to have it's their help never seems to be there when one needs it. That's not the case with Coinbase, as they offer several options to get ahold of someone if there are any questions about the account.
While they do try and get most of their answers to their customers via a help center, they do offer options to schedule a phone call with an agent. In addition, you can find their page on Twitter, getting in touch with someone that can help you with your issue.
Simple Signup
Another thing that new users will love is that, with Coinbase, account creation is a piece of cake. You can create an account and even verify your identity all within the same day. That means that there is never an issue when you're ready to get in and start trading, especially if you're in a rush to beat the big spike.
From visiting the home page to creating your account, you'll find all that you need in one simple spot and have your account up and running in no time.
Iron-Clad Security
Even though Coinbase has been around since 2012, they haven't had any issues with hacks or cybercriminals getting ahold of their database. Cybercrimes are on the rise and it's becoming more difficult for online companies to not experience some kind of issue with their cybersecurity.
However, Coinbase has security figured out, with system-side monitoring and more to help spot suspicious activity before it begins and keeps their system and user's sensitive data safe.
Pros
Offers a large number of cryptocurrencies to choose from
Low minimum account balance
Low minimum trade
A super secure system that hasn't been a victim of a breach
Cons
Some of the fees are higher than those in some other exchanges
4. Binance – Our Top Pick for Number of Cryptocurrencies
---
It's no wonder that Binance got our top pick, and we'll tell you why. They have a feature-rich, highly organized platform that's perfect for traders of all levels. Millions of users all around the world have chosen Binance as their preferred crypto trading app, earning it a renowned name that you'll definitely want to keep in mind.
Number of Cryptocurrencies: 250 +
Minimum Trade: $10
Trading Fees: 0% and 0.1%
Account Minimum: $10
Inactivity Fee: No
Peer-To-Peer Trading
While there are not so many fees to worry about with Binance, there are a few that can take away from one's overall value. To keep things as profitable as possible, it's recommended to sometimes partake in peer-to-peer trading.
When you do so with Binance, you can skip all the fees and trade directly with buyers and sellers to get the most out of your trading day. Find the best deals and skip all the fees with this feature from Binance.
Real-Time Price Tracking
The Binance app is full of juicy features, all neatly organized in a platform that's simple to navigate and easy to configure. One of the features of the app that's guaranteed to become a fan favorite is real-time price tracking, one that's simple to find and access at any time throughout the day.
With real-time tracking, you can keep up with the current price of all of the crypto that you have as well as check out those that you are following, tracking the value and getting a better idea of what your next moves should be.
Crypto Security
While buying crypto might be simple, it's keeping it in a safe place that can be challenging. All users should take care to find an app that has a few security measures, one like that from Binance. Binance is partnered with True Wallet, a free app that has praises from all around the web.
Binance members can use any wallet they want, though they have the option of True Wallet there if they need it. It's not only highly secure but, it comes with other options to add to it including two-factor authentication and more.
Pros
Tons of available cryptocurrencies
Great online reputation for all its users
Low trading fees
Access to real-time tracking
Interactive mobile app
Top-tier security options
Free access to True Wallet
Cons
Fewer crypto-to-crypto pairs than some of the competition
5. CoinJar – Most User-Friendly Crypto App on the Market
---
CoinJar came into the market with a bang, earning a name as one of the most popular crypto exchanges on the web. They have tons of customers and continue to earn more and more as they are continually adding more top-notch features and offering more options to trade.
Number of Cryptocurrencies: 50+
Minimum Trade: 80% of last value
Trading Fees: 1%
Account Minimum: $5
Inactivity Fee: No

Interactive Interface
If there is one thing that we can't get enough of with CoinJar it's the interface. It's nicely organized and features all of the most useful tools and features right from the home page. Get a glimpse at what's happening with all your stocks and what's happening in the market, all from one spot.
When users set up their interface, they can choose from a number of options to give them instant price alerts, check out the most promising stocks of the day, and even get a glimpse of the latest news surrounding the market to be more aware when it comes to buying and trading.
Buy Crypto Instantly
Another key reason why CoinJar is one of the best crypto apps on the market is because of how easy they make it is to buy crypto. When you open the app, you'll find a tab that says "Buy/Sell." Clicking there, you'll get a list of current market prices, allowing you to select some of the most sought-after cryptos.
Australian traders have access to Bitcoin, Ethereum, Litecoin, and tons of others, able to pick up the crypto they want and see what it can do for them and their investments.
Wide Range of Payment Options
Some crypto exchanges out there limit the payment methods that they accept. Either that or, they add high fees that can be difficult to pay. CoinJar offers a wide range of payment methods to deposit funds into one's account, including Visa and Mastercard.
If you've traded with other crypto apps before, you'll notice that both Visa and Mastercard are hard to come by. With CoinJar, both are accepted, coming with a flat 2% transaction fee. That makes it more convenient to log in, add funds, and start trading instead of trying to find an accepted payment method.
Pros
Access to CoinJar card directly connected to the crypto account to spend like cash
The interface is organized and simple to use
Supports a wide range of payment methods
App available for both iOS and Android
Cons
Not as many crypto options as some of the competition
1% flat fee can see high for trading fees
6. CoinSpot – Crypto App with Top-Notch Security
---
CoinSpot hit the web back in 2013, providing traders with a secure option for crypto that you couldn't find anywhere else. Over the years, they've taken steps to improve, including adding lots of new features, an interactive app, and even more crypto to choose from when it comes to trading.
Number of Cryptocurrencies: 300+
Minimum Trade: $1
Trading Fees: 0.1% to 1%
Account Minimum: $1
Inactivity Fee: No
330+ Crypto to Choose From
Those out there that are crypto enthusiasts might know about a large number of coins. However, a normal trader may be familiar with only a few. With CoinSpot, traders can get access to more than 330 different coins, using that as a way to diversify their portfolio and get things organized the way they want them.
One of the key ways to keep investments secure is to diversify one's holdings, something that all traders can do with CoinSpot. They can buy into one (or a few) cryptocurrencies and watch them as they fluctuate with the market, all from their mobile app.
Referral Program
As an incentive for customers, allowing them to collect Bitcoin for referring a friend. This is their way of spreading the word and rewarding those who talk well about their platform. All current users have to do is tell a friend about the app and get them to download it.
From there, the friend only has to make a deposit and they will score $10 in Bitcoin immediately. This can be used to cash out or it can be put back into the market and used to purchase crypto shared, the choice is up to the user.
No Exchange Crypto Purchases
When purchasing some cryptocurrencies, traders will first have to convert their funds into a particular currency and then buy. In most cases, crypto trading apps will only accept one currency, sometimes choosing US dollars.
With CoinSpot, Aussies can rest assured that when they go to but crypto, the entire transaction will take place in AUD, making it easier to know exactly how much is bought and sold, and keeping track of earnings easier too.
Pros
Great security that you won't find in many other apps
Simple to buy, sell, trade, and track stocks
Registration is simple
Great promos
24-hour support
Cons
No credit card deposits are supported
7. Kraken – Great Crypto App for Advanced Traders
---
If you're new to the crypto trading game, you might want to hold off when it comes to using Kraken. Not that it's not accommodating to new traders but, some of the features are advanced and might be a bit overwhelming for those that are just starting out and discovering the world of crypto.
Number of Cryptocurrencies: 90+
Minimum Trade: .0001 BTC
Trading Fees: 0.9% to 2%
Account Minimum: $0
Inactivity Fee: No

Kraken Pro
Once you've been in the trading game for a while, you might start to toy around with some of the automated options out there when it comes to trading. Kraken offers one, Kraken Pro, that works right from one's cell phone.
At first glance, it looks very intimidating but, it comes with access to a ton of advanced features, a long list of automated tasks that are programmable, and even access to advanced market orders. All of these together make for an advanced experience, one that might not be so suitable for new traders.
Extra Security
Kraken itself is a secure option for trading. In addition to their own set of secure practices, they also offer a few that traders can take up too, using them as a way to further secure their account. One of these is two-factor authentication, which works to add an additional layer of security to one's accounts.
Just in case anything is exposed and accounts are compromised, they offer an option to lock the account instantly, reducing the chances that one's account is completely taken over or crypto is stolen due to a breach.
Trade with your Bank
There are some platforms out there that do not allow traders to use debit or credit cards or even their bank. That's not the case when it comes to Kraken, as they offer an option for users that allows them to buy crypto using the balance in their bank.
This feature can come in handy, especially when trying to get in and make a buy or trade fast. Instead of having to first fund the account, traders can log in and buy, using their connected bank account balance to do so immediately to not miss out on the action.
Pros
Great selection of crypto to choose from
The interface is simple to use and easy to customize
High liquidity exchange
Access to pro software for automated trading
Options to pay with one's bank
Cons
Not the best for beginners
Some fees are high (especially Pro versions)
8. Swyftx – Best Crypto App with Altcoin Options
---
Swyftx is not only easy to use and set up but, it also offers a transparent fee structure that makes them one of the most trustworthy crypto exchanges on the market. They have a large selection of coins that's perfect for those looking to diversify and a number of features to suit all kinds of traders.
Number of Cryptocurrencies: 60+
Minimum Trade: $50
Trading Fees: 0.1% to 0.5%
Account Minimum: $50
Inactivity Fee: $0

Customizable Platform
When it comes to customization, Swyftx is one of the most feature-packed apps on the market. With options to create reoccurring orders, create automatic buys, and even invest in pre-prepared "Bundles," users can plan out their trading day to have the most successful one yet.
The user interface goes beyond customization for the sake of pleasing the eye, giving traders ways to optimize their setup to give them the tools they need to be successful.
Diversification
One's portfolio is the key to success. Investing in only one thing comes with risk and doesn't help offset losses from price dips and market swings. That's why diversification is recommended by the most pro investors, most of them using it as a way to reduce risk.
Swyftx offers close to 300 cryptocurrencies to choose from, giving traders the options they need to keep their portfolios nice and diversified.
Access to Customer Care
With any questions or concerns, it's good to know that someone will be there to answer. Swyftx offers a chatbot, live chat, and even live chats to find the answers to the questions and concerns they have. The chatbot is the most readily available, though they will direct to a live agent if needed.
Because the chatbot is made to answer questions readily when needed, there is never any wait time and users can access all the information they need at any time and from any device that they have.
Pros
Swyftx accepts both debit and credit cards
The interface is organized and simple to use
There are more than 250 cryptocurrencies to choose from
Access to customer care 24/7
Cons
Not many offers when it comes to Forex
9. CoinMarketCap – Best Feature Packed Crypto App
---
CoinMarketCap is a cryptocurrency site that has all users need to keep up with their investments in crypto. From real-time price updates to information about the stock market as a whole, users will find everything that they need with a few added features sprinkled in.
Number of Cryptocurrencies: 10,000+
Minimum Trade: $0
Trading Fees: 0
Account Minimum: $0
Inactivity Fee: $0
Access to Real-Time Data
CoinMarketCap is a super powerful tool that is there to help investors keep track of their crypto investments. Using their app, they can take a look at real-time market prices, get a look at what's happening in the market, and even see how well their investments are holding up.
All information is updated in real-time and offers a detailed look at what's happening in the market. Users can customize their view of the market to show all of the information they need and nothing that they don't, getting a better idea of how they can better invest their funds.
Portfolio Tracker
These days, many investors are turning to diversification to help them earn more money. A diversified portfolio may come with less risk and may offer a number of great benefits but, at the end of the day, it still needs some attention to ensure that investments are right on track.
With CoinMarketCap, investors can keep an eye on their entire portfolio, getting instant alerts when there are price dips or significant changes that need some attention. This tool can be used as an investor's right-hand man, giving them the things that they need to keep their profits moving in a positive direction.
Learning Incentives
Crypto is something that can take some time to understand. CoinMarketCap knows that and has a ton of learning tools online to help investors get a better look at what's happening with their accounts. As part of incentives to keep current on the latest with crypto and understand how it works in the market, there are quizzes that come with rewards.
This app is meant to serve as a supplement to other knowledge that traders have and is used as a way to encourage them to keep on learning about the market, the available crypto, and how they can invest with the goal of increasing their profits.
Pros
Access to real-time data
More than 10,000 crypto coins noted
Options to track portfolio available
Access to a ton of learning tools
Cons
No access to trading and no buying possibilities
Account costs can add up
10. Digital Surge – Best Low-Fee Crypto App
---
Digital Surge is a top choice among Aussies for several reasons. They are not only reliable and come with a renowned name but, they are also one of the crypto trading sites with the lowest fees. They offer a ton of crypto to choose from, archives for learning, and plenty of opportunities to create an account and start trading today.
Number of Cryptocurrencies: 250+
Minimum Trade: $0
Trading Fees: 0.1% to 0.5%
Account Minimum: $20
Inactivity Fee: $0

No Exchange Needed
One of the best things that you get when you choose Digital Surge is that you don't have to exchange funds. Sometimes, during exchanges, it's easy to lose a portion of your assets due to the exchange rate. Digital Swift allows Aussies to log in and buy or trade using the funds in their banking account.
Users can fund their account quickly and simply, adding the amount with a connected account and press enter for an instant deposit. This ensures that all the amount is there and that users can log in and trade in little to no time at all.
Bill Pay
Many of those that have investments in Bitcoin have to first withdraw their funds in order to put them to use. That's not the case with Digital Surge, which will allow users to pay bills using their Bitcoin investments. As long as it's an account, credit card, or other eligible companies in Australia, investors can log in and pay.
For those that have investments in crypto, they may notice that crypto is always fluctuating. Since that's the case, it's best to check the value and then pay bills, making sure that they're not paying more Bitcoin than they need to pay bills.
Simple Dashboards
Another thing that users will get out of their crypto investments with Digital Surge is easy to access to account information. They can check out an overview of their investments and even check in on how their investments are working out in the market, even if they have a highly diversified portfolio.
From the dashboard, Digital Surge offers access to the total balance of all investments along with all of the different cryptocurrencies involved in one's portfolio. On top of that, they have a quick sell button that's easily accessible, allowing those who own crypto to get ahold of their investments quickly.
Pros
Interface that's easy to use and highly organized
Super low fees
A fee structure that's laid out for all to see
Access to instant alerts for price drops and other significant news
Access to customer care around the clock
Cons
They do not accept cred card deposits
11. Gemini – Crypto App with a Solid Mobile Wallet
---
Gemini is a great app that's targeted toward beginners. The mobile app works perfectly on a wide range of platforms and gives users the option to buy, sell, trade, check investments, and even learn more about the complicated world of crypto.
Number of Cryptocurrencies: 50+
Minimum Trade: $2
Trading Fees: 0.5% to 3.99%
Account Minimum: $0
Inactivity Fee: $0
Digital Wallet
Instead of using a third-party service, users can score access to the Gemini digital wallet. This comes highly rated and offers a highly secure option to for investors to keep their crypto. They know that crypto is a valuable asset, one that needs the utmost protection.
The digital wallet stays out of the way of threats in many ways and insures the amount that's in your wallet in case it's lost in a data breach. This helps to keep funds safe in case there is a breach or a hacker gets ahold of sensitive data.
The Mobile App
While users can access their accounts via desktop, it's not as appealing as the mobile app. The mobile app is super organized and comes with all user's needs to have the most successful trading days yet. From checking accounts to adding funds and buying or selling crypto, users can do it all.
Anyone that uses iOS or Android can use the services, as well as several other platforms. The idea is to eliminate any discrimination between users and give users of all platforms a chance to access and use the app for their crypto buying and trading needs.
Withdrawal Fees
A lot of crypto trading platforms out there bank on the fact that they're dealing with user investments. It's because of that that many of them will charge for withdrawals, sometimes taking a small cut of the overall profits.
You won't find that with Gemini, as they keep fees to the bare minimum. All withdrawals of any amount are without charge, as long as users do not exceed 10 a month. Compared to other crypto apps out there, that's pretty solid for a withdrawal fee.
Pros
Access to 50+ cryptocurrencies
Comes with its own secure digital wallet
Insurance in case of hacks
The mobile app that's easy to use
Cons
Apart from withdrawals, some of the fees are pretty high
12. Cointree – Most Diverse Crypto Trading App
---
Cointree is perhaps one of the most diverse options when it comes to crypto exchange, even though it still maintains its simplicity. Users can have access to all that they need to buy coins and keep their eye on them, using a modern and interactive app.
Number of Cryptocurrencies: 160+
Minimum Trade: $20
Trading Fees: 0.9% or 0.25%
Account Minimum: $20
Inactivity Fee: $0
Interactive Platform
No matter how much experience traders have, there is something for everyone with Cointree. The platform is crisp, modern, and filled with a beginner-friendly setup that makes trading a piece of cake. For all of those that are looking for an option to buy, sell or trade coins, Cointree could be a great option.
Bill Pay
Using the crypto that is in one's account, users can pay their bills. This is a feature that you won't find in too many places, especially due to exchange rates and fees. For those that are looking for something that's a bit outside of the ordinary, Cointree offers features that you won't find anywhere else.
Diversification
With more than 160 cryptocurrencies to choose from, users have an option to diversify right at their fingertips. They can choose from all kinds of different coins, adding them to their portfolio as a way to diversify and reduce their risks, all while making it easier to invest in more than one coin.
Pros
It's simple to buy crypto with a banking account
The interface is simple to use and allows investors to diversify
Takes just a few minutes to start investing
More than 160 cryptos to choose from
Cons
No mobile app
Some of the trading fees are a little on the high side
Finding Your Preferred Crypto App 💡️
---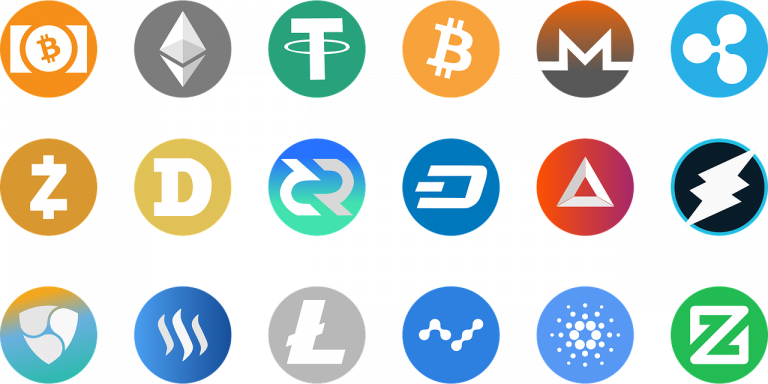 When it comes to trading crypto, there are a ton of apps to choose from. Instead of choosing one that doesn't give you what you need, choose one that offers features you need and crypto to diversify.
Not only do you need a simple interface that's filled with user-friendly features, but also one that makes it easy to buy, sell, and trade crypto.
To find the one for you, check out our 12 picks, all of which we've tested for quality and made sure that they deliver what they say they will.
---
You Might Also Like: