Disclosure: Privacy Australia is community-supported. We may earn a commission when you buy a VPN through one of our links. Learn more.
Best FREE Antivirus Software in Australia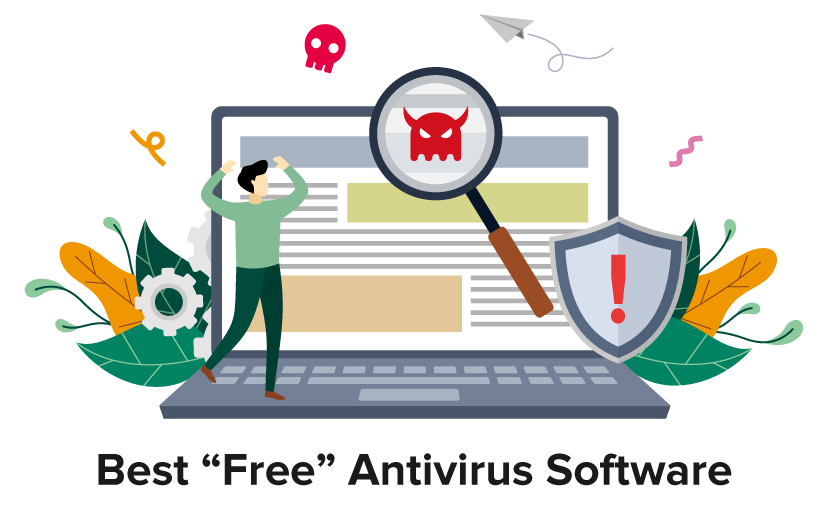 We may think that the current selection of free antivirus software might be the best thing since potato peelers.
But, there are some online situations for which these programs are NOT suitable.
To put it bluntly, if you're doing anything that matters – like online banking, cryptocurrency trading, or anything else that would leave your life screwed if you got hacked – for God's sake shell out the money for a premium AV product.
They're not that expensive compared to a financial life left in shambles. The paid versions provide a tighter lockdown and faster updates against all manner of malware nasties, so let's be clear. Even the best of the best of free AV software doesn't offer the robust protection of a paid version.
But you probably want to hear all about the free stuff. Keep reading.
Without further ado, let's get to our list of seven free AV products we recommend, plus bonus recommendations of the best three paid security software products we could find. If you're working online or doing day trading then these are all solid free choices.
#1. Total AV (Best Free Antivirus in 2022)
---
Key Features:
Advanced anti-malware engine
Real-time antivirus
Adware cleaner

Coming in at number one is Total AV. There are 2 reasons why we put this choice at the top of the list. The first one comes down to speed, most freeware antivirus solutions take up a LOT of memory, Total AV on the other hand is lightweight and runs in the background.
The second option is just the functionality. It works beyond the typical antivirus level to provide constant monitoring of adware, malware, spyware, ransomware. It even has a remote firewall for additional security.
Compatible with Everything
Total AV works on every device you have. Your phone whether Android or iOS and also your CPU. If you're looking to add an extra layer of protection to your mobile devices, make sure you get the best android antivirus available and avoid any scams.
Password Manager and Identify Theft Protection
This is great one to have as well. A regular password manager can run you anywhere between $30-80 dollars a year and identify theft protection is about the same. TotalAV includes both of these in the pro version which can save you $100-150 a year.
Overall TotalAV is the master of seamlessly transitioning an unprotected computer user to an anti-virus computer user. Transitioning to the latter is important.
They do this by making the user interface extremely intuitive as well as ensuring their software removes malware right away. The TotalAV customer support team is also in the top-tier of antivirus support teams and can help any user with issues that may arise or just help anyone get started with the software
The other fantastic aspect of TotalAV worth mentioning is their introductory prices. For the first year of use, you can get a price full of value.
Overall, a great choice for not only AntiVirus but all-around protection.
#2. Kaspersky Lab
---
Key Features:
Malware-fighting technology
Password manager
Secure connection feature

Let's get this out of the way. In the incessant clamoring about ties to Russians, Kaspersky Labs have been thrown into the mix, but we've seen no proof of anything, so will continue to point out that this product gets top marks from independent testers.
The free version performed only adequately for us against malware in testing, though was great at sniffing out and eliminating phishing attempts. No advanced features or direct technical support is included with the no-frills product. Just a rock-solid ally in the ongoing battle against bad cyber stuff.
#3. AVAST
---
Key Features:
Reliable malware engine
The Software Updater
Wi-Fi Inspector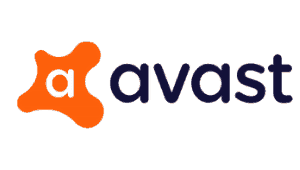 We always want to follow typing AVAST with "ye mateys" but will try to refrain. Oops. Too late. All jokes aside, this is the top better-than-elf-on-a-shelf choice in free protection from bad stuff.
Great reports and testing, plus a heck of a lot of bonus features that catapult it to the head of the pack of our recommendations. The only real downside is that the password manager features aren't as robust as we'd like. The verdict: you could do worse but it would be hard to do better.
#4. AVG Antivirus
---
Key Features:
Stopping viruses and various types of malware
Blocking unsafe links, downloads and attachements
Scanning for PC performance problems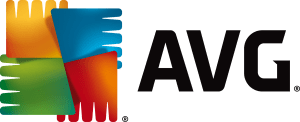 AVG is a veteran of the free AV software wars. Recent updates in design and user interface haven't changed that. Still a solidly reliable choice for online protection. The testing labs love AVG as much as we do.
Malware detection is great and we're in love with the plugin feature that tells you whether or not a website is malicious.
The only downsides noted were that it takes forever to complete the initial scan (which might actually be a good thing) and anti-phishing wasn't as strong as we hoped. Overall, AVG remains a go-to choice for free AV software (their VPN is also pretty good).
#5. Bitdefender
---
Key Features:
Complete real-time data protection
Web attack prevention
Anti-phishing & anti-fraud feature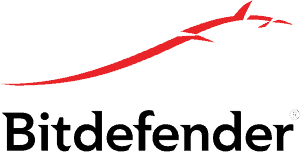 Remember back when we mentioned how some companies use the exact same core security in the free version as the paid? Here's one example of that idea in action. The problem is that the free version lacks every useful feature of the paid Bitdefender.
However, if you're looking for no-frills basic defense against all the uglies running around out there online and can live life without bells and whistles, this is a solid product that generated the highest anti-phishing score. If you already have the standard Windows security in place, this is a great add-on.
#6. Check Point ZoneAlarm
---
Key Features:
Antivirus and anti-spyware
Personal firewall
Web Secure Free Chrome extension

Despite licensing some of its guts from the respected antivirus brand Kaspersky, ZoneAlarm offers a mixed bag of security effectiveness. On one hand, the firewall works great in both directions and offers real peace of mind.
On the other hand, there have been no independent lab tests of this product. *Shrug* One thing we noted was a lack of anti-phishing features, which is a pretty big thing to leave out. Kind of like selling you a car without a steering wheel. Not a bad choice if you don't need a comprehensive security suite.
#7. Cybereason RansomFree
---
Key Features:
Detects and blocks ransomware
Protection against local encryption and encryption of files on network or shared drives
Keeping valuable data safe
Cybereason brings a laser sharp focus to a specific type of malware attack – ransomware. This is when malicious software is introduced to your machine and locks it down, making it unusable until you pay a fee (ransom) for it to be released.
If you have data or important files on your local machine, this can be a disastrous intrusion. Testing was a mixed bag. The product performed well against real-world ransom attacks but then failed to detect simulated versions.
Still, the thing is free and offers at least an attempt at protection against having your computer taken hostage. It couldn't hurt anything.
#8. Sophos Home
---
Key Features:
Predictive artificial intelligence (AI) threat detection
Real-time antivirus
Parental website filtering

Sophos has been working on the business side of the fence for a long time, never really paying attention to the consumer market. Sophos Home is their first venture into this new territory and we'd say it's been a successful move.
Like Kaspersky, scores with the independent labs were impressive, especially in repelling malware and offering up a clean, neat interface. The results of our own tests weren't quite so impressive, but not bad enough to pull our recommendation.
3 Worthy Paid Antivirus Products
---
Don't be surprised to see the same names from the free list on our list of AV providers that you pay for. As we've mentioned, most companies in the industry use free versions as bait to get you to eventually upgrade to the paid platform.
Nothing wrong with that. You just have to decide if your need for protection goes beyond what you get for free.
Here are the three paid AV products we consider superior. Why three? Why not?
#1. Bitdefender Antivirus Plus
---
Key Features:
Essential real-time protection
Prevention of phishing and online fraud
Secure VPN for complete online privacy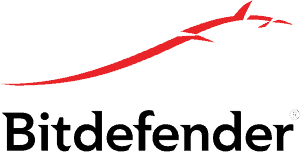 Living up to its name, you certainly get more than simple antivirus protection with this puppy. Included also are a password manager, hardened browser, secure deletion, ransomware protection, and more.
Lacking are a firewall, spam protection, and parental controls. You'll probably be able to find it for $24/year on the open market, which gets you protection for one device. Impressive performance both in lab tests and in our hands-on testing, though we found it slightly less effective in malware-blocking than the scientists did. A little money for a lot of protection.
#2. Kaspesky Anti-Virus
---
Key Features:
Blocks ransomware, cryptolockers & more
Prevents cryptomining malware infections
Improves PC performance

We're not the only ones singing Kaspersky's praises. This product is lauded by independent labs and even listed among the editor's choices at prestigious websites like PC Magazine, so we're not shy about lending our voice to the chorus of positives.
Especially notable is the System Watcher feature, which keeps an eye peeled for malicious behavior by anything that moves out there on the internet. Though not promoted as a ransomware-buster, it does basically the same thing. Its suggested MSRP is nearly sixty bucks, but you should be able to find it for about half that through retailers.
#3. McAfee AntiVirus Plus
---
Key Features:
Protection for every device in your household
Ransom Guard ransomware protection
Anti-phishing feature

Maybe the best deal going. A single subscription, which you can find for $19.99/year, gets you protection for every Windows, Android, macOS, and iOS device you or anyone in your family owns.
This is recognition of the fact that households no longer have a single desktop computer through which they access the internet. But does it work? McAfee has had high name recognition in the fight against cyber mischief for a long time, and for good reason. Generally scored well in both our testing and independent labs.
FAQs
---
To Pay or Not to Pay
So, what should a web user do? Free or paid? Need more information, please! Okay, let's drag this discussion out a bit before getting into our free AV recommendations. Here are a few drawbacks to not paying.
Limited to Non-Commercial Use
This should not come as a surprise, but most of the good free AV software products are the stripped-down version of a premium product that costs money.
Often the free version is limited to personal use, which means you shouldn't use it as a primary means of defense on your business system. If you really want to protect your business, you need the protection inherent in a commercial security suite. Don't fret. Yes, it costs money, but it's a deductible expense.
Robust Features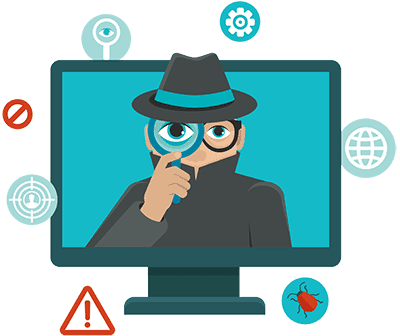 Considering what we just said about free AV packages being lightweight versions of the premium product, it shouldn't outrage you to learn that you get more features when you pay for them.
Depending upon the vendor, expect that paying for protection will come with various upgrades related to malware scanning, firewalls, and a generally better chance at stopping bad guys and gals from compromising your device.
Better Support
Another area where free AV software tends to lag is in the availability and quality of technical support. This will become evident the first time you try to dig a nasty piece of spyware out of your system and the best you get in the way of technical support is a reference to an FAQ system and hearty, "Good luck, mate!"
Stop the Free-Bashing
The more intelligent members of our reading audience may be wondering, "Why the hell are you being so hard on free software if you're about to recommend which ones we should use? Were your recently dropped on your head?"
Simmer down. We actually think there are some pretty amazing free AV products out there.
The best of them include not only formidable tools to get rid of existing malware but real-time protection against phishing, spear phishing, ransomware, Trojans, 'bots, and more. This is honest-to-goodness quality cyber security at zero cost. There. We said it. Free AV software is good. Are you happy now?
Independent Testing is Key
Actually, we're a big fan of independent antivirus testing labs. There ain't no payola going on here. Yes, security companies can pay to have their product reviewed, but there is no promise the findings will be pleasant.
Smart companies take these detailed reports, which are released regularly to the public as well, and use them to improve their product. While the software submitted for testing is normally the premium version, the dirty little secret is that even free AV software is outfitted with complete protection.
The company hopes you love how well their free version works and become a raving fan who eventually decides to upgrade to their flagship offering with a host of added features.
The bottom line is that if you see a vendor's product show up in several of these lab reports, it's a good sign that you're looking at a serious industry player. The lab's scientists are too busy to waste their time on products that will never amount anything. We said all that to say this.
One of the steps we took to evaluate free AV software was to read through these reports. If a lab thinks it's worth a sniff, we're going to listen to what they say in forming an initial opinion.
The Bottom Line
---
We won't waste your time by repeating the reasons you might choose between free or paid AV software. The last point we'd like to make is you need to pick one or the other if you're currently unprotected. Believe us – the bad guys will get you eventually, and when they do, you're going to wish you had taken our advice. Good luck out there!
Also…
If online security is a concern, we definitely recommend reading about the best VPNs out there, and then getting yourself a high quality password management system.
---
You May Also Like: