Disclosure: Privacy Australia is community-supported. We may earn a commission when you buy a VPN through one of our links. Learn more.
Best Binary Options Brokers in Australia (2023)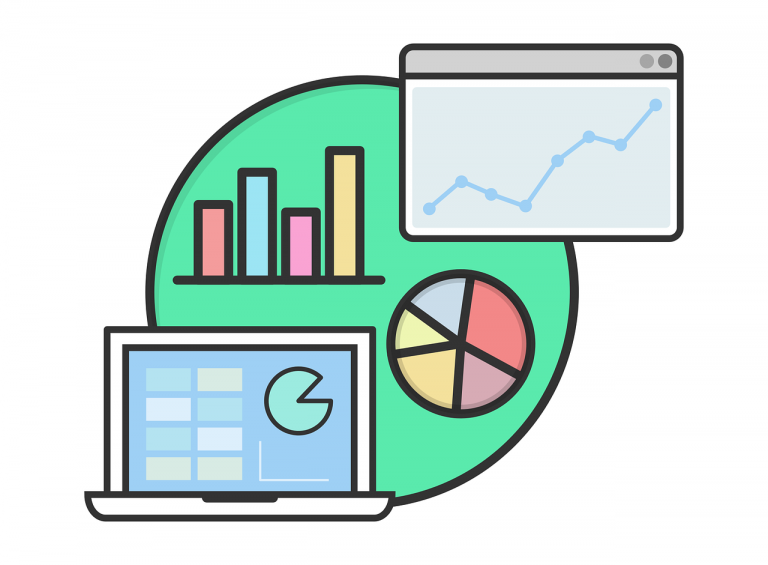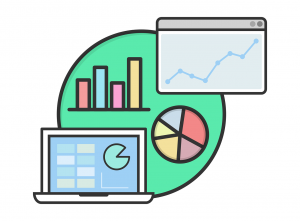 Binary options are a popular trend in trading that is showing up in markets all across the globe.
While many investors avoid it thinking that it's complicated, it's actually quite simple and comes with opportunities if you know how to play your card right.
If you're looking to get in on the action and start using binary options, you've come to the right place.
Below, we'll highlight the best places for binary brokers in Australia.
Please note that there are NO regulated binary options brokers in Australia (and we don't recommend signing up with any unregulated ones).
You can still trade crypto, forex, and CFDs legally in Australia, check our top picks here.
Table of Contents:
What Are Binary Options?
---
Binary options are a bit of a different kind of trade than some of the traditional trades that you find. It's built around commodities and allows traders to bank on the question of the overall value. Traders have the option to choose "yes" or "no", deciding whether they think the market price of an asset will be higher or lower at a certain time.
While it sounds simple (and it is), traders will have to take some time before making their choice. If they choose the correct option, they'll get a fixed payout. Choosing incorrectly will result in no profits, which is why binary options get the name "all or nothing" trades.
As you might be able to tell, these types of trades are a great option, especially for those who are looking to get comfortable trading before jumping into the big leagues.
How to Choose a Binary Broker
---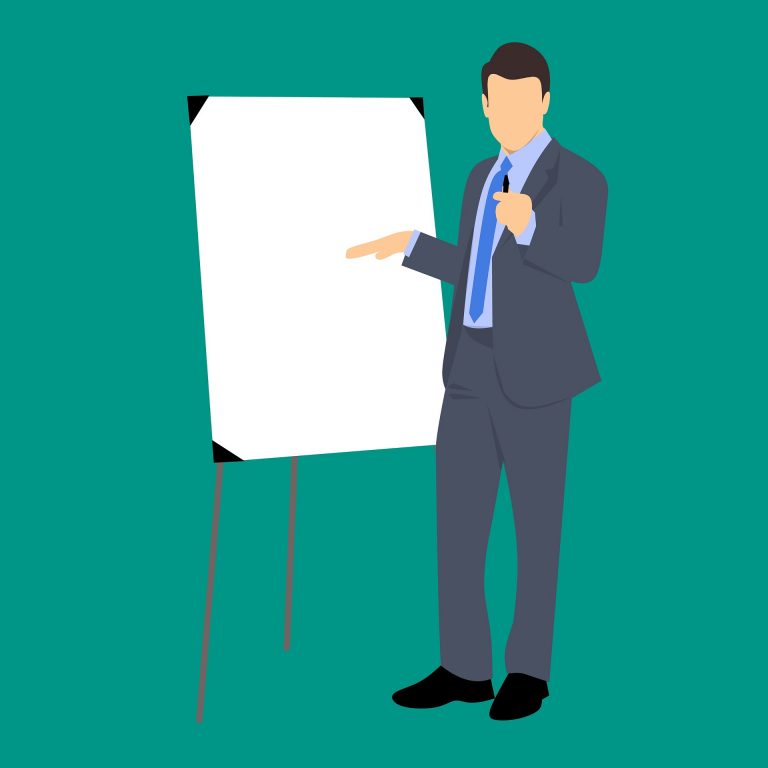 One of the most important parts of your experience trading binary options is finding a broker. While there are a ton out there, not all of them are created equal.
Before we get to our list of the top three binary options for Aussies, let us first let you in on what we looked for when picking them.
License and Regulation
One key thing that says a lot about a broker is their license and regulation. To invest safely, brokers need a proper license to operate and need to be regulated by governing bodies in their originating country and the countries that they typically trade-in.
When brokers are licensed and regulated, they will not only process your funds fairly but will also guarantee that your trading goes smoothly.
Payment Methods
You have to fund your account somehow, typically using one of many accepted payment methods from the broker of your choice. Funding your account shouldn't be a hassle and should be something that you can do easily and with the payment method of your choice.
We made sure all the brokers offered several payment methods to cater to as many Aussies as possible.
Don't just stop at the number of payment options they have to offer, but be sure to also check for minimum deposits, processing times, and whether or not you will have to pay a fee to add or take out funds.
Resources
You can find platforms out there for all kinds of trading. What separates most of them are the extra tools and features that help brokers improve their investing experience. One resource that we wanted our top brokers to have is access to analysis tools and market research.
We also kept our eyes open for advanced features like automated trading and copy trading too.
Top Aussie Binary Options Brokers
---
Due to the high demand, there are lots of options when it comes to binary brokers. To help make the search for your perfect binary option, we've narrowed down a list of the top three on the web.
Now that you know how we pick them, take a look at which brokers made the cut.
1. Pocket Option (Best Overall Binary Broker)
---
Pocket Option is a great binary option for both new and seasoned traders. They offer some of the highest payouts in the industry and equip traders with all they need to make both fast and profitable trades. There is one account option for all traders and signing up is a breeze.

Payment Options: Visa, Mastercard, PayPal, and Maestro
Minimum Trade: Only $1!
Payout: 92.76%
Demo Account
One of the best things about the Pocket Option trading platform is access to a demo account. Demo accounts are perfect for traders of all levels, but it's especially useful for those that are new to the trading game.
New traders are not recommended to partake in risker trading options like binary options, at least not until they understand how the market works and how to buy and trade in high-risk markets.
With the Pocket Option demo account, traders get access to $10,000 in virtual cash, which they can use to buy, sell, and trade using a market simulator. It shows real-time data and gives users updates on the value and price so that they can check out the entire process and get used to what it's like in the real market.
While it might not be enough to prep the newest investors on more advanced strategies, it's a good way to start to develop a trading strategy and fine-tune it for better and more mindful trading.
The Mobile App
Pocket Option offers traders access to their account with two versions, which include the desktop and mobile app versions. The mobile app is compatible with all systems, including both iOS and Android. Using the credentials created with the desktop account, investors can log in to the app and access all of the same features that are on the web.
The app makes research and trading much easier, allowing investors to click a few buttons to initiate an order or withdrawal.
The app is free, easy to install, and offers a more interactive way to trade. Using the app, users have the option to configure their account and create a notification for price drops, breaking news, and more. All of this is just one way that investors can increase their effectiveness when trading and reduce their risk.
Available Markets
Investors will find that diversifying their portfolio is much easier with Pocket Option, with lots of available markets. The variety includes:
Forex
Indices
Stocks
Cryptocurrencies
Commodities
Traders have options to enter into binary options with one or many of the assets listed above or partake in traditional buying and/or trading. Because there is always a lot going on with the market and the fluctuation can be unpredictable, it could be a good idea to keep an eye on how markets are performing, choosing the one that comes with the most promising return.
Pocket Option lists the options being traded and the payout percentage from them as well so that traders can make more informed decisions.
A look at this analysis and more is key to reducing risk and moving in and out of markets while maximizing return on overall investments.
2. BinaryCent
---
At BinaryCent, you can find some of the cheapest Aussie and Forex trades on the web. Starting at only $0.10, you're encouraged to buy and trade often, seeing what the market is made of and how you can make the most out of any amount that you invest.

Payment Options: Visa, Mastercard, Maestro, PayPal
Minimum Trade: $0.10
Payout: 91.48%
Charting Tools
BinaryCent has a number of charting tools, all of them made to help facilitate trades. Traders can choose options to analyze stocks that they are currently involved with or choose a few that they are interested in, checking out the current trends and those leading up to the current stock status.
Users can access charting tools from the desktop or with the mobile app, having it handy when they need it.
Apart from taking a look at the status, BinaryCent's charting tools help investors understand when the right time to invest is along with what they can expect it to do based on current and prior analyses.
With options like binaries, traders need a way to make solid predictions, using all the tools they can access to make a decision and finally trade.
Balance Protection
For stocks that come with more risk, traders will need to add some sort of protection. Reducing risk is possible, though some platforms make it simpler than others. BinaryCent offers negative balance protection with a number of order types, which includes stop-loss.
There is not any additional shield for the user's account, though order types help. Traders of all levels should consider adding orders to all of their trades to protect their investment and secure their accounts from dipping to a number lower than they are comfortable with.
Deposit and Withdrawal
When it comes to funding your account or getting your earnings in hand, there are a few options to choose from. Traders can fund their accounts using a number of payment methods, including:
Cryptocurrencies
Skrill
Credit and debit cards
Neteller
+more
Keep in mind that all payment options have minimum deposit amounts, which traders should check out beforehand. While deposits are simple, free, and typically credit the account instantly, withdrawals are a bit more complex.
BinaryCent offers its own withdrawal service along with an option to withdraw via debit and credit cards, though that comes with a 5% transfer fee.
3. RaceOption
---
With RaceOption, you won't have to spend a lot of time learning how the site works. Instead, simply create an account and browse, taking advantage of one of the easiest platforms. While it's a great platform for beginners, there are also some advanced features that make it a good option for advanced binary traders too.

Payment Options: Visa, PayPal, Maestro, Mastercard
Minimum Trade: $50
Payout: 92.76%
Account Types
Investors come in all shapes and sizes, something that all of the best brokers understand. It's for that reason that RaceOption offers a few different account types, all of which are meant to cater to investors of different types.
From standard to VIP, they have created three distinct levels that are not only good for traders with different trading experiences, but also good for traders with different budgets. The account types offered include:
Bronze Account
Comes with a minimum deposit of $250 and includes a trading course and access to a demo account to practice without the risk. All withdrawals are guaranteed within 1-hour of processing and new members score a 20% bonus for sign up.
Silver Account (Most Popular!)
Taking it up a notch, the silver account requires $1,000 to start investing and comes with a bonus of up to 50% at sign up. Members get access to a masterclass that goes over advanced trading and analysis techniques along with a solid incentive that offers the first 3 trades risk-free.
Gold Account
The deposit minimum is $3,000 for this account and maxes out at $50,000. Investors that open a gold account have access to all features in the bronze and silver accounts along with their own account manager that can facilitate trading and provide around-the-clock support.
Customer Care
Some brokers out there make it a scavenger hunt to find their details. RaceOption offers access to support that's easy to find and simple to use. From the website, traders can inquire about any issue with help from the chatbot.
While a lot of solutions are found there, that's not the only way investors can find help. In addition to the chatbot and a long list of FAQs, members of RaceOption can give customer care a call, finding the number at the top of the page under 'Contact Us.'
Offered in addition to a phone number is an email and an address, both of which can be used to get answers to questions and solutions to problems.
4. Binomo
---
Binomo came into the mix of online trading platforms back in 2014, presenting itself to traders in Australia as a high-tech trading platform with advanced integrations and unique features. For traders looking for binary options, the platform is the perfect place to start, possibly scoring a bonus and partaking in tournaments and promo offers for monetary gain.

Payment Options: Visa, PayPal, Maestro, Mastercard
Minimum Trade: $10
Payout: 90.00%
Training Program
Binaries can be tricky for new investors, which is why they are not typically recommended. Apart from knowledge about binaries, new traders need access to info about trading in general, which is what they can find with Binomo.
They have created a training course that's suited for beginners, walking them through the entire process so that they can learn and start trading in no time.
The training program features an intro to the basics needed to trade along with:
Video lessons
A manual with all the goodies inside
A dictionary of exchanges
Step-by-step instructions
A look at FAQs and answers
Around the Clock Investing
For investors that are interested in jumping into different markets in other countries, Binomo is the perfect place to do it. All traders can find access to all available markets and enter into trades anytime day or night.
Apart from Forex, investors have access to more than 50 assets, including crypto, commodities, and stocks.
Customizable Platform
Not all traders are the same, and neither are their trades. When it comes to keeping an eye on trades and investments, it's best to have access to an account that users can tweak and set up the way they like. Binomo offers customizable charting tools and indicators.
Changing these to their liking, investors can have access to better analysis of their trades and those that they are interested in, using that as a way to make more informed trades and skip those that aren't worth their while or come with increased risk.
5. ExpertOption
---
With over 100 assets to trade, Australians can take their pick and start investing in one or many markets. ExpertOption has been around since 2014, with more than 13 million users to date. They offer six different account types from which investors of different levels and budgets can choose from, and offer a demo account to learn the ropes before risking any funds.

Payment Options: Visa, Cryptocurrencies, Yandex, Qiwi, Mastercard
Minimum Trade: $10
Payout: 95.00%
Long List of Assets
One of the best things about ExpertOption is that, if you're looking for variety, you'll definitely find it. There are more than 100 assets to choose from, a few of which include stocks, Forex, commodities, and crypto.
Currency pairs include EUR/USA and AUD/CAD. When it comes to binary options, traders can take their pick within a number of assets, though they should make sure they do their homework before investing any funds.
Social Trading
No matter the level of an investor, they are still always learning and fine-tuning their trading strategies. While pro traders don't use the same educational tools as new investors, they tend to move toward observing what pro investors do.
ExpertOption offers a way to follow investors and even copy them, using that as a way to check out how others are trading and hopefully learn some new techniques in return.
Platform Security
Because the trading platform and online and deals with sensitive info like trader credentials and banking information, platform security is a big deal. With this trading platform, there are several layers of protection, with secured browsers and SSL encryption. Though ExpertOption offers advanced security, investors can also take it a step further and further prevent identity theft.
Using a VPN and installing a password manager are two options, apart from choosing two-factor authentications for login.
6. IQ Option
---
Traders that like to get social will love this platform, filled with interactive trading options and innovative market analysis tools. They offer one type of account for all traders that comes without commissions and the minimum deposit is only $10 to start buying and trading binary options.

Payment Options: Visa, Skrill, Wire Transfer, Mastercard
Minimum Trade: $10
Payout: 90.00%
Trading Fees
Trading fees can make all the difference for trading. All platforms tack on fees somewhere, though the way they structure them can be better or worse for some traders. IQ Option doesn't charge for commission, which is a great thing for long-term and short-term investors.
Where they do add fees is onto trades, which cost $7 for each one. This is lower than the average across the web, as most commission-free accounts charge $9 per trade. Minimum spreads are 0.70, which is relatively high compared to the competition.
Simple Account Creation
IQ Option makes account creation simple. Those interested will only have to visit the home page, select 'Sign Up', and fill in the required information. Traders will have to provide a form of identity and go through a process of verification to make their first deposit and start trading.
While verification is processing, traders gain access to IQ Option's demo account, which adds a virtual balance of $10,000 and access to a mock platform. This is a great way to learn the platform and start to understand how to make trades before adding any funds.
Deposit and Withdrawal
IQ Options offers a long list of payment options both available for deposits and withdrawals. There are no deposit fees and withdrawal fees go up to 2%. Credit and debit cards come with small fees and the largest fees are charged for wire transfer, which has a flat fee of $31.
While the payment options and fees are comparable to some of the most-used methods on the web, processing times are a bit longer. Withdrawals typically take at least three days to process. That's not only with options like wire transfers but also stands with other typically instant payment methods like e-wallets.
7. Finrally
---
Finrally was previous Finpari in another trading world. However, Finrally has been around now for more than 10 years, and they have a lot to offer on their platform, including more than 161 assets to work with.

Payment Options: credit or debit card, UnionPay, Amex, JCB, wire transfer, Alipay, WebMoney, QIWI, OKPAY, Neteller, Skrill, Perfect Money, Bitcoin, Ethereum, and Litecoin
Minimum: $10 minimum trade, $250 minimum deposit
Payout: 85%
Historical Standing
A lot of these binary options brokers come and go it seems like. Some will be rated as a top tier choice and then the next day they have poofed into space without a sign of them anymore, closing their doors (or their apps) for good.
But Finrally has been around for more than 10 years and they appear to be a strong frontrunner in the industry. They've had enough time to get their platform set up in a way that is feasible to most users. They do offer some match bonuses and perks for dedicated traders to make the most of their options.
Finrally also offers a demo account, which allows you to mess around a little bit and get to know the app. You can also do some trading scenarios without being out that money until you pull the trigger on a real account. Demo accounts do require a deposit to access.
Trading Capability
In terms of trading, Finrally offers a lot of different assets. You have up close representations of multiple different trading instruments. When it comes to their binary options, you can take advantage of Turbo, Intraday, or Long Term choices.
In addition to binary options, you can trade a wide variety of assets including crypto, indices, commodities, currencies, and stocks. This gives you a vast array of choices and allows you the opportunity for some diversification in the mix.
Fees & Bonuses
There are some commissions and fees for trading purposes, but they are pretty reasonable in the realm of binary trading. The commission hits at a $50 minimum withdrawal threshold. There are fees for wire transfers and a 20% fee for withdrawals that don't meet the app's turnover requirements.
They do offer bonuses with the potential of bonuses up to 100%. It's a match bonus style so it fully depends on how your trading goes as to what you earn on the bonus side. They work with several different currencies as well, which is certainly a benefit to binary traders.
8. Binarium
---
Binarium has proven to be a good choice for beginners and experienced traders alike. With a really great app, fast payouts, and low deposit amounts, anyone can appreciate what this binary options broker has to offer.

Payment Options: debit or credit, Visa, MasterCard, e-wallets, bank transfers
Minimum: $10
Payout: 90%
Intuitive Platform Design
One of the things that Binarium certainly did right was to come up with an intuitive platform design. This platform has gone over really well with fans because it's suitable for beginners to start learning on, but it's not boring for the advanced and experienced users that decide to put it to the test. The platform is simple and easy to use, but provides all the best tools for trading.
Binarium first came out in 2012. Since that time, they have established themselves as a top quality binary options broker thanks to this platform. The overall design is established to handle every type of trader's needs, which is not always that common.
You can use the trading platform on your computer or on your mobile web and have a great experience. You can access the platform from your mobile on a mobile-friendly web login. However, they don't currently have an established app, which may be a downturn for some users.
Trading Account Options
Binarium has sourced a variety of accounts to give people the right to pick what will work for them. You can also access a demo account and make trades with some virtual funds that are supplied in the demo account. The demo platform is available to you once you open an account, and it comes ready to use with funds pre-loaded.
With Binarium, the more that you deposit or trade, the more features you have available to you through different account solutions. Their basic account is the starting place and you can start this for just $10. The minimum to trade after that deposit is only $1, which is pretty awesome in our opinion.
If you want to boost up to the premium account, that's an option too. This is actually their most popular option, but it does require a minimum deposit of $500. It offers some advanced features that a lot of novice and experienced traders prefer.
In addition, you can check out the business account and the VIP account. Both of these require substantially higher deposits and usage, but they are good options if they are the right fit for you.
Payouts & Trades
Binarium is well-known for their trades and their payouts. Most payouts max at up to 80%, but some have the ability to hit up to 90%. This just depends on your trading levels and what they make available to you as well.
Their trades start with your high/low, which are the most popular trading options across all binary options brokers. However, they bring in some other choices, which includes one touch trades, 60 second trades, and a couple of other options.
Bonuses and promotions can certainly be beneficial to your bottom dollar, giving you free money to trade with and milestones or goals to strive for.
9. Nadex
---
If you want to be at the top of your game, Nadex might be a suitable solution. This is one of the top binary trading platforms in Australia for a number of reasons. One of the biggest draws is that they are regulated by CFTC, but also because their platform is simple and user-friendly.

Payment Options: debit card, bank ACH transfer, wire transfer
Minimum Trade: no minimum deposit or trade
Payout: $100 USD in the money trading
User Friendly Platform
The user-friendly platform is one of our favorite details about Nadex. And if you ask any other users out there, this is the top feedback they provide. The trading platform is simple, intuitive, and easy to use. You can place your trades, make your marks, watch options, and move quickly from place to place.
The trading process is also simple, even when you are going through advanced strategies. You have access to a lot of different tools, from beginner resources to advanced things such as technical analysis.
One of the top analysis charts is their candlestick chart. You can track indicators, moving averages, and many other details all in one place on the platform.
Payout Details
The payout at Nadex is unique. Your goal should be to end in the money, and when you do they reward you with up to $100 USD. It's ultimately a dollar-for-dollar match in the money up to that limit.
When you are out of the money on a trade settlement, they do you one better and charge no settlement fee. So, you only pay the contract fee in this scenario. The idea is that they help you not lose a lot of extra money from excessive fees, even when you lose your trade money.
Minimums
The other thing that really sets Nadex apart from the competition is they have absolutely no minimums. You have no trading minimum and no account minimum. You can set this account up with nothing and just transfer on an as-needed basis. On that same note, you can make minimal trades without restrictions.
The concept of this entire platform is that they aren't charging a bunch of fees. They don't want your trading experience to be restrictive in ways that simply aren't conducive to binary markets.
Even with those minimal fees, they offer you one of the best platforms around. It's innovative and their products and capabilities are at the top of their game too.
10. Binary.com/Deriv
---
If you're looking for the king of binary options that has been established from close to the beginning, this is one of them. With more than two decades as binary.com, they have announced they will be changing their name and branding to Deriv.

Payment Options: credit/debit cards, Visa, MasterCard, Maestro, JCB, Diners Club International, bank transfer, PayTrust, Zing Pay, Ngan, Dragon Phoenix, Help2Pay, various e-wallets, some cryptocurrencies
Minimum: $5
Payout: 91%
New Name, New Style
Binary.com has served the binary trading industry for more than 20 years. They were one of the first pioneers, which is how they were able to get their name in the industry. Just recently, they've started segueing into Deriv as their new name and a new look. But they haven't changed their foundations or their overall approach to the market.
With Deriv, you have will access to a wide variety of assets. They continue to maintain binary options, but they also have a heavy focus on forex, stocks, indices, crypto, commodities, and derivatives. They've expanded their horizons and has a lot of great features.
You can create a free demo account to give trading a try. You will find more than 100 different assets to trade with and platform that is both user-friendly and deeply intuitive at the same time. They thrive on an MT5 platform, with some added accessibility and features.
Top Features
Deriv offers 24/7 trading capability, which is not something you will find on just any binary options platform out there. They make trading accessible and easy for you. In addition, they are known for having sharp prices and tight spreads, which are always beneficial in this trading industry.
You can access your trading platform online, on a tablet, or on your mobile device. They have a really great app, but their online access is mobile-friendly if you prefer that option. The company is licensed and regulated in many capacities and they offer money protection in case Deriv were to end up belly up.
The trading tools are loaded with education and features to help you learn and help you be able to trade your way with ease. It's designed to be a customer-first trading experience, which is all too often missed by popular brokers.
Trade Types
Deriv uses three primary trading types for their clientele. This includes CFDs, Options, and multipliers. You can use one, two, or all three of these in whatever way suits you. We mentioned their primary platform being Deriv's MT5 platform, but they have 5 other platforms on their access.
This includes Binary Bot, DBot, Deriv GO, DTrader, Deriv X, and Smart Trader. Any trader at any level of expertise is going to be able to dip their finger into the platform that appeals to them, and you have access to all of them at one time.
This is versatility at its finest.
How to Trade Binary Options in Australia
---
There is a lot of excitement that comes with binary options, which is why you may want to see how you can get in on the action. Trading binary options are simple and something that you can start in little to no time at all.
Below, we'll walk you through making your first binary option trade, showing you that it's both simple and highly profitable.
Step 1: Choose a Broker
We mentioned earlier that choosing a broker was one of the most important steps. When you head out on your search to find the best broker for binary trading, be sure that they check all of the right boxes and offer low buy-ins and high payouts.
To start, check out our top three, getting a feel for what a top-notch broker feels like.
Step 2. Create your Account
Account creation is an essential step in binary trading. While it might be quick to start, you'll also have to verify your identity, which requires a valid ID and another form of identification. On top of identity verification, you might also be asked to add funds to your account.
While there are some brokers that allow you to start without an initial deposit, you'll have to add funds eventually to start trading.
Step 3. Chose an Asset
Once your account is up and ready to go, you can start searching for assets. Because your ability to collect cash on your trade depends on the asset that you choose, you'll need to do so wisely. Check out how the price has changed over time and make sure to do your homework so that you have a good idea of where it will go next.
Take some time on this step and really get a feel for what the market and the assets you're interested in are doing. Also, see how they are interacting with one another, deciding what kind of market you're buying into and what kind of market is expected to emerge on the date of an expiration with your binary option.
Step 4. Find a Strike Price
The strike price that you choose is the price you believe the market you traded in will be bought or sold. Remember, it's all or nothing, requiring you to choose whether or not you think the price will rise above or fall below the strike price.
Step 5. Open the Trade
Opening the trade requires setting the parameters, some of which include the type of asset, the expiration day and time, and the price. Once all of that is set up and ready to go, you can open up the trade and follow along as it unfolds.
Binary Option Types
---
Binary options come with a lot of variety on top of lots of different option types. Likely, you'll execute one option most of the time, though it's good to know other options so you can execute them when you need them.
Below, we'll introduce you to option types and provide you with details on how to make the most of them.
Up/Down or High/Low
One of the most common options is the up/down or high/low. Investors choose this when trading binary options for several reasons, though one of the main ones is because it's easy to execute and pretty self-explanatory.
The up/down or high/low option requires traders to speculate about the future price of the asset they invested in, deciding whether they think the price will be higher or lower at the time of expiry.
In/Out, Range or Boundary
The In/Out or Range/Boundary is another popular option. Instead of thinking about the high or the low of a price, investors will get a high and low figure which are said to be the boundaries.
To select this binary option, traders will choose whether they think the price of the asset at the time of expiry set will fall within these boundaries or outside of them, either earning money or losing it if they don't predict wisely.
Touch/No Touch
The Touch and No Touch options for binary options are a bit different than all of the others. A part of the reason why it's different is that, instead of waiting for the date of expiry to pay out, traders collect their returns automatically if certain conditions are met at any point throughout.
To clear that up a bit, touch and no-touch options come with set levels that are either higher or lower than the current market price. Traders will predict if, at any time, the price will touch or not touch those levels, receiving a payout automatically if their prediction turns out to be true.
Ladder
Ladders are a lot like the most basic binary option (up/down). The main difference is one of the reasons why they are more complicated (and more profitable), as ladders use an amount that's far away from the current strike price. These levels are preset, and traders will have to speculate but, if they do invest wisely, returns typically go far beyond 100%, making trades their money back and then some.
High Volatility Binary Trading
---
There is a lot of money to be made when the market is volatile. Though it can be profitable, it's extremely risky, and can take investors of all levels for a spin. Buying or selling binary options in a volatile market is one way to secure investments and reduce risk, though it takes proper execution.
Traders can buy or sell in the direction of the market with strikes, most of which have a lower initial cost. If the market goes back up, the buyer gets to collect the overhead. If it goes down, then the return goes to the seller.
Though there is a lot of money to be made, there are no caps to the profit potential that can be made, which could work great if things go your way and detrimental if they do not.
Flat Market Binary Trading
---
When the market is not doing much, there is not much potential to collect a return from buying or selling binaries. Still, there are ways to get the most out of binaries, some of them more effective than others. One way is to trade sideways, purchasing binaries that have a higher initial cost. Traders collect a return if there is no movement in the market, as there will be no changes to their investment at expiration.
The Pros and Cons of Binary Options
---
Before taking off and investing your money into an asset, it's a good idea to weigh the good and the bad. With binary options, there are some advantages and disadvantages, both of which we'll share with you below.
The Pros
Low Risk – Unlike other types of trading, in which you choose binary options, you'll always know what you're at risk of losing. You are in control of the total that you could potentially lose if things don't play out as predicted, something that you won't get with traditional trading.
Risk Management is a Breeze – In the stock market, it can be difficult to trade your risk and, if things get bad, withdraw your investment. With binary options, you are in full control of the amount you have in play and can make adjustments depending on your research. Some trades are very low, allowing you to trade with confidence and avoid any immense damages.
It's Simple – Some trading can be complicated and requires a few years to get the hang of it. Trading binary options are straightforward and simple, something that every investor can do. It's not only a great option for rookie traders, but for seasoned ones too, allowing them to take a break from all the risks they encounter daily.
The Cons
Zero Practice – Because of the complexity of making trades, many brokers offer ways to practice with a simulated market before the real deal. Binary options do not offer that, so you just have to learn by doing and note your mistakes along the way.
All or Nothing – While it's great to be on the winning side, if you're not, you risk losing your initial investment. That's perhaps the biggest downfall, which is why you have to really do your homework.
Before you Go
---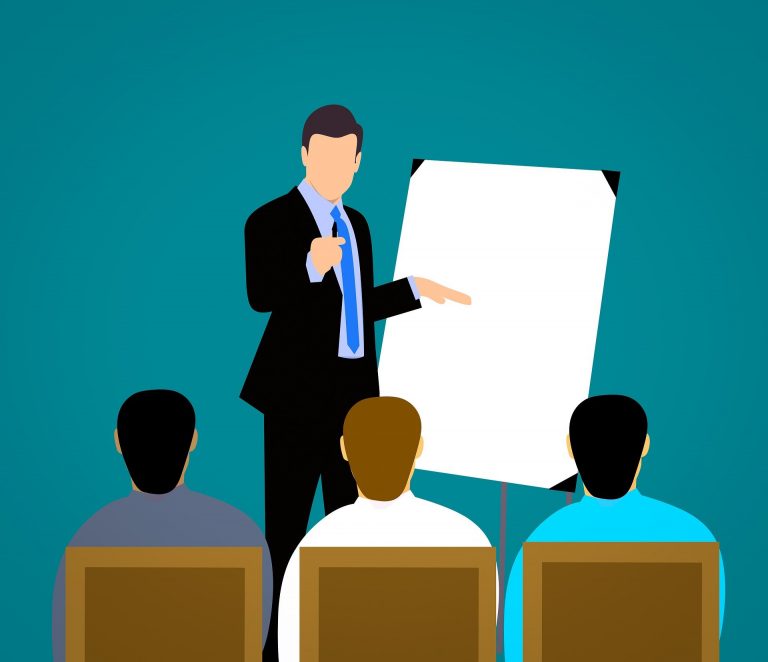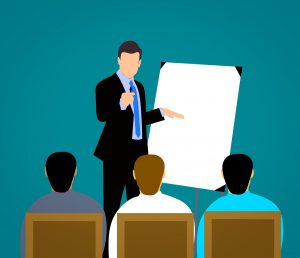 Deciding whether you should choose binary options takes some reflection. Consider your budget, your experience, and your goals when it comes to trading, using your answers as a way to decide whether it's right for you.
Binary is a hot topic these days, coming with loads of opportunity and very little risk.
Before you get into the game, make sure that you take a look at the top platforms, choosing one that gives you the best options for your financial goals.
Be sure to look at payment methods, minimum deposits, and available binary options, all of them narrowing down your choices.
Also, look for those that will allow you to trade with a demo account and come with educational resources so that you can make better, more mindful trading decisions. The better that you can access market information, the better you can speculate on what the market is going to do.
Don't rush into trading binary options, making sure that you understand how they work before taking off and buying.
After your first binary, you'll start getting the hang of it, able to develop a strategy that works for you. Learning the ropes and understanding what to look for is key to making a profit off of binary options, and the sooner you start, the better you will be.
---
You Might Also Like: