Disclosure: Privacy Australia is community-supported. We may earn a commission when you buy a VPN through one of our links. Learn more.
Best VPNs According to Reddit Users in 2023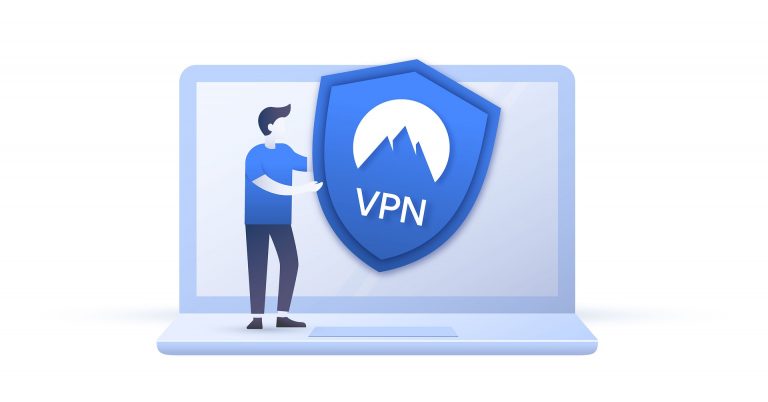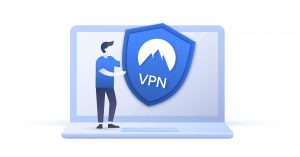 In today's worldwide web, protection has to be solid. Threats are increasing in sophistication, which is why equipping devices and connections with layers of protection is key.
One of those layers is a virtual private network (VPN), which helps protect personal data while surfing the web.
Below, we've lined up 6 of the best VPNs in Australia, using Reddit reviews as our main means of ranking.
Table of Contents:
What's a VPN?
---
A VPN is an online security measure meant to secure connections by creating a private connection from a public internet connection. One of the key things that VPNs do is mask users' IP addresses, which makes their online activity untraceable.
Traceable technologies are there to make life easier, though a few of them are crawling with vulnerabilities that could result in an exploit. VPNs ensure that users' identity is masked via encryptions, protecting everything from logging into accounts to sending emails.
Choosing a Solid VPN
---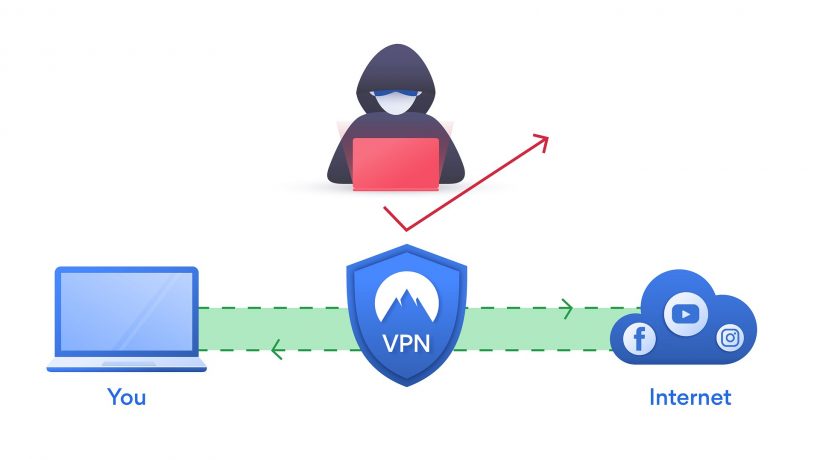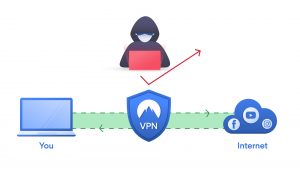 There are lots of VPNs out there, all of them claiming to be the best and offer the most security. The number of choices can make the decision difficult, which is why we've narrowed down the list to only 6.
Before we get our list, we've lined up some key features to look for to choose a solid VPN, all of which you should consider throughout your hunt for the perfect one.
Define "Free" 🆓️
During your search, you might stumble upon a few VPNs that offer free services. While free may seem great, it's not always all that it's cracked up to be, with users having to sacrifice somehow. Before choosing a VPN, see what their definition of free means. Do they add ads? Do they share users' data? Both of these are critical to ask before choosing a VPN.
Reviews and "Reviews" 📝️
When you're looking for information about a VPN, you're likely to run across reviews. While some may be true reviews from real customers, some of them are paid. Before believing everything, try to hunt for reviews that are non-biased and actually offer true insight into how the VPN runs and works.
Check the Home Country 🗺️
VPNs now have the ability to operate from anywhere in the world. Each country has its own set of laws when it comes to VPNs, making their home country an important thing to consider. Once you know what it is, consider reading up on their online policies and laws when it comes to VPNs.
Read the Fine Print 📑️
One last thing that you should keep your eyes open for is their privacy policies. These will lay out the terms in which they handle data and whether or not they keep logs. Keeping a log of events is not always a bad thing, though there are a few logs like browsing history that is best to keep private.
Best VPNs in Australia for 2023 🔝️
---
Considering what to search for before you take off on the search for your preferred VPN is key to selecting the best one for your needs. It might sound like a lot of work, which is why we did some of the leg work for you and selected 6 of the best VPNs on the web for 2023. Check them out and see which one offers the security you're on the hunt for.
1. Norton VPN – Our #1 Pick for Best VPN 2023
---
Key Specs:
Covers up to 10 devices with one plan
More than 2,800 servers spread out all over the globe
Ad-blocker
Norton ecosystem comes with every plan


Pros
Plans to fit every budget
The interface is easy to use and quick to install
Connections are quick
Servers are abundant
Cons
No additional privacy features
Relatively few server locations
Norton offers users a number of plans, some of which allow up to 10 devices. Low monthly pricing starts at just $4.99, offering quick and secure connections that won't break the bank. Norton comes with strong ad blockers, access to servers across the globe, and even provides flexibility for those looking to customize their VPN experience.
One of the top features that all users are sure to love is Norton's no-logs policy, which works to keep websites from logging your IP address for safer surfing and reduced the risk of an online attack. When users choose Norton VPN, all they have to do is set it up and tailor their experience to their needs.
Any time that users are surfing the web, they can rest assured that they'll have access to data encryption, able to share their passwords, visit accounts, and send items without the need to worry about interception. That makes online visits to banks, email accounts, and social accounts more secure.
2. NordVPN – Best All-Around VPN
---
Key Specs:
Supports up to 10 devices
More than 5,100 servers in more than 60 countries
No-log policy
High-speed connection


Pros
Lots of options when it comes to pricing
Integrated ad blocker
Superfast VPN when compared to the competition
Cons
Extra privacy features are limited
There is no P2P support
Nord has been in the game since 2012, making a reputable name for themselves thanks to their all-inclusive VPN. Plans start out at a little over $11 a month and come with potential discounts when you choose an annual plan. There is no identity listed with the VPN, with Nord allowing users to pay with Bitcoin and other cryptocurrencies if needed.
Nord is compatible with all of the most used platforms, which include iOS, Android, and Windows. They have servers in 59 countries, most of which are up to 10Gbps. Their fast connections and solid security are not the only reasons why customers are sure to love them, boasting more than just standard protection.
Unlike other VPNs out there, NordVPN won't take up a ton of your computer space or drive down the performance. When using the VPN, simply connect or disconnect wherever you are to enjoy a VPN no matter where you are and how long you're there.
3. Surfshark – Most Cost-Effective VPN
---
Key Specs:
Available in more than 65 countries
Unlimited connections
Kill switch
No logging
30-day money-back guarantee

Pros
Simple to install and use
Affordable plans and a free trial
Fast speeds
Great customer care
Cons
Limited when it comes to options low prices require a long contract
Surfshark is home to a huge number of servers, accounting for more than 3,200 that are spread out over more than 65 countries. Their coverage is huge, which is part of the reason why users can enjoy quick speeds and zero interruptions while they're securely surfing the web.
They offer connections for unlimited devices, something that you can't find just anywhere. Plus, their services are compatible with a number of platforms, including iOS, Android, and even Windows 10. Users can choose to either embed the commands into their system or opt for browser plugins when using Google Chrome or Firefox.
Extra features include things like CleanWeb, which works to hide users' IP address, locations, and even block ads and trackers that attempt to gather information. While users are surfing, Surfshark scans websites and attempts to prevent connecting with those that are unsafe to reduce the chances of an attack or a data breach.
4. ExpressVPN – Most High-Quality VPN
---
Key Specs:
Kill switch
30-day money-back guarantee
Low prices and plenty of plans
High speeds
Unmatched protection


Pros
Compatible with a large number of devices
Great short and long-distance speeds
Zero-logs policy
Try services for 30 days with a money-back guarantee
Native apps for all major platforms
When you add ExpressVPN to your mobile device, all you'll have to do is make a few clicks and kick back while you enjoy safer surfing. All features and compatible apps are simple to set up and work like a charm no matter the device you're using.
One of the key features of ExpressVPN is its top-notch security, which works to keep users' accounts safe. They have solid encryptions that you won't find anywhere else along with a zero-logging policy to ensure that no user information is saved or kept track of for future use.
They also have both IP and DNA leak protection, which helps to keep identifiers out of harm's way as they make their way through the web.
They offer three subscription types, all of them with different levels of features that are meant to suit all kinds of users with all kinds of budgets. When you sign up with ExpressVPN, you'll find a ton of server locations, fast speeds, and even get access to router support that you won't be able to find anywhere else.
5. CyberGhost – Best VPN with Variety for Servers
---
Key Specs:
Connect up to 7 devices at once
Servers located in more than 90 countries
More than 7,100+ servers worldwide
Fast-speed connections

Pros
Servers are dispersed across the globe
Connect up to 7 devices at once
Lots of add-ons available
A long list of extra features
Highly secure
Cons
On the more expensive side
Some privacy policies are not transparent
CyberGhost is one of the largest VPNs on the planet, with a long list of features and add-ons that are all set up to keep your time surfing online safe and sound. From blocking ads that pop up while surfing to prices that are sure to make you smile, CyberGhost has a little bit of something for every user.
When users want to take advantage of truly secure surfing, all they have to do is head over to their CyberGhost platform, selecting the coverage they want and need to make sure that things go smoothly. They offer dedicated IP addresses so, in case there is a compromise while online, hackers won't be able to trace back to the user's Ip address.
For those that love to travel and keep connected, servers are spread out in more than 91 countries, with a total of 7,000 servers working to provide the fastest connection possible. While their privacy policy does promise not to collect sensitive information, there are some parts that are a little murky, which is the only downfall of CyberGhost.
6. IPVanish – Best VPN for Multiple Devices
---
Key Specs:
Unlimited connections available
Servers in more than 75+ regions
Simple setup
Compatible with multiple devices


Pros
Comes with unlimited connection across devices of all platforms
Diversity of server locations
Simple to set up and use
Wide range of plans to choose from
Cons
The interface is a bit cluttered
There aren't too many additional privacy features
IPVanish received its reputation for its ability to keep the user's IP address off the web and make surfing the web more secure. They offer a few different packages, all of them created to fit each budget and all the needs of users looking to get more protection while surfing on the web.
Not only does IPVanish work with accounts online but also with streaming services like Netflix and more. When tested for speed, IPVanish stood up to the top competitors, able to give users a fast connection without driving down computer performance.
No matter what devices you have, you can connect them all with IPVanish, with unlimited connectivity. This works for all platforms, including iOS, Windows, and Android. The one downfall we saw was that there is no active ad blocker, something that users should be aware of before surfing the web and clicking on ads that randomly pop up.
Why Use a VPN in Australia? 🇦🇺️
---
A VPN is a security measure that can work for you no matter where you are. For those that are in Australia and looking for a more secure way to surf the web, a VPN could be just the thing. While a lot of uses feel like they are already safe, they typically don't realize the dangers that they face while online.
VPNs add an extra layer of security to users' devices and connections, though there may still be some out there questioning if a VPN is necessary for Australia. While it is not required, it is recommended as one of the many ways to keep accounts secure while surfing the web.
VPNs are not a fix-all and are more effective when combined with other types of security including antiviruses and other monitoring technologies that prevent and alert when the possibility of an attack is underway.
Adding a VPN while searching the web in Australia or while trotting across the globe could help keep your accounts safe and encrypt all of the data that you have passing from one place to another.
There are a lot of reasons why you should choose a VPN when surfing the web. Even though the final decision is up to you whether you add one to your current device or network or not.
Pros and Cons of Surfing with a VPN
---
Just like all things, using a VPN comes with advantages and disadvantages. Before your take off on the hunt for your perfect VPN, be sure to consider these so that you know exactly what you're getting into before you commit to anything.
The Pros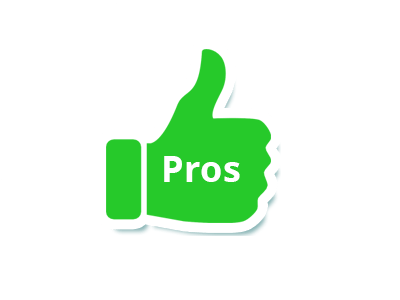 Let's start off on a positive note and take a look at what life surfing with a VPN looks like. You might decide after reading a few that it's the choice for you, even though we recommend you keep scrolling doe the take a look at the cons too!
Secured Data ✔️
Not a lot of web users stop to think about it but, we have a lot of data passing from one end of the web to the other. During these transition times, data is at risk for all kinds of things, including attacks and interception.
When surfing the web with a VPN, all information is encrypted, meaning that it's coded so that, if intercepted, it cannot be read. This guarantees protection from some of the most detrimental attacks including a man in the middle attack and CSS-injection attacks.
Get your Privacy Back ✔️
Everywhere that you go on the web, you leave traces behind you. One of the ways that this happens is with your IP address, as many websites require it for connection and tracking.
Companies and stores of all kinds on the web want to get ahold of data as much as they can, as it's the key to unlocking their behavior. They can use this data to tailor messages to you and even strengthen their campaigns to appear more trustworthy in an attempt to sell more. Most top VPNs block your IP address, some of them even providing you with one that you can use while you're browsing.
Find a Safe Ground ✔️
If you're like a lot of surfers out there, taking off and hitting the road is your pastime. Maybe you love to explore or have friends or family that you want to visit from across the globe. No matter your reason, you may want to have access to a VPN just so your connection is safe while out and about.
VPNs have servers all over the place, most of the best with protection in 20 or more countries. When you're constantly on the go and need some form of protection so that you can surf the web safely, a VPN could be your best friend.
No Bandwidth Throttling ✔️
Bandwidth throttling is something that companies do during peak hours or when performing a bunch of activities at once. It will lower performance and make things take much longer than they normally would. VPNs don't do that, as they have zero effect on your bandwidth and performance.
Better Online Gaming Experience ✔️
Online gaming is becoming risky too, with hackers targeting those who are coming in to get their fix. Things like DDoS attacks are on the rise, but a VPN could help. You can enjoy all the fun and squash the risk, keeping things safe so you can enjoy without the risk.
The Cons
As promised, here's a look at some of the things that are not so good about using a VPN.
Slower Connection ✖️
If there is one key disadvantage of using a VPN, it's that it'll slow you down. Connections are not the same when using a VPN, as there are a lot of protocols put in place when it comes to connecting. It won't be as fast as your high-speed but, we promise, the time it takes is worth the security.
Unsafe VPNs ✖️
In the days of the web, open-source tools are on the rise. They make developers' lives easier but, they also open up the playing field for hackers. VPNs are quite the same, some of them coming with insecure software that you could add to your device. That's why it's important to go with credible VPNs and avoid aby that sounds too good to be true.
No Protection from some Data Collection ✖️
VPNs have the power to protect you from a lot, but there is one area that they can't do anything about, and that's voluntary data collectors. A few examples of those are Facebook and Google, both of which require that you share certain data to be able to use their services. You'll wind up having to add some data if you want to create an account or connect, which means you're never really 100% secure.
VPNs: Yay or Nay?
---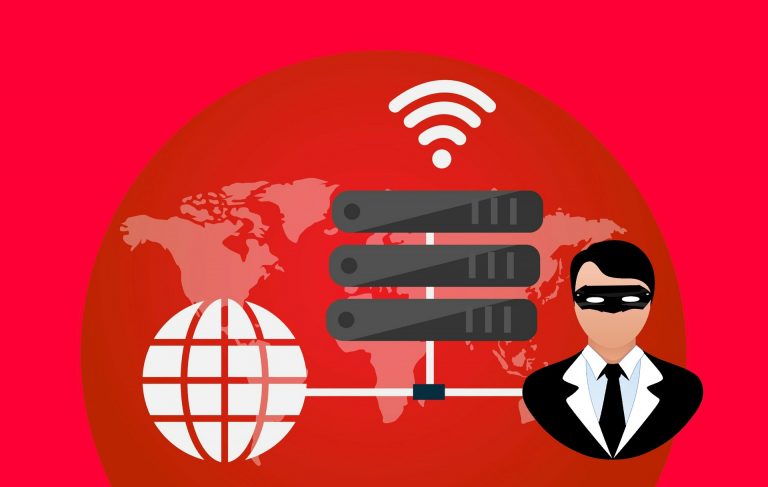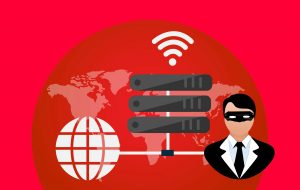 Adding a VPN to your web time is one way to secure your device and ensure that you're not putting yourself at too much risk. While it won't keep you 100% secure, it's one added form of security that can prevent attacks and protect sensitive data as it circulates the web.
If you're looking for more secure surfing, adding a VPN could be worth it, but now it's your time to decide.
---
You Might Also Like: