Current contributors and VPN researchers: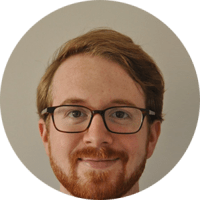 Gary Stevens
Perfectly happy in his career as a front-end website developer, Gary Stevens' jaw almost hit the floor for real the first time he was introduced to and began to wrap his brain around the possibilities inherent in blockchain technology.
For some, meh, it's just another bit of technical jargon you meet strolling down the information highway. For others like Gary Stevens, it changed the focus of his career.
If you ask him, he'll tell you that it just might be the greatest invention since this whole internet-thingie started. Currently working in development with one of the second generation of cryptocurrencies – Ethereum.
Lucas Johnson
What originally began as a simple website design business blew up over the course of 15 years until Lucas Johnson found himself running a full service web design and hosting agency, responsible for more than 700 sites throughout the US and Australia.
Along the way, he became an expert on distributed CPU systems for businesses – a fascinating area of study if you have the right kind of brain.With this background, it's not difficult to see why Lucas has become something of a geek about online security and has made it his mission to spread the word about fighting back against privacy intrusion and cyber criminals.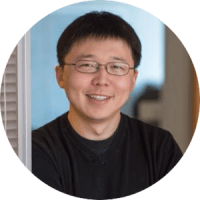 Xue Wen Zhang
With a serious background in running security systems for multinational corporations, Xue Wen Zhang noticed there were some pretty cool things happening in Australia, and the weather was right if you like heat.
Xue came to Sydney when he was 18 and spent time with feet on the ground – or hands on the keyboard as the case may be – foiling the best attempts of hackers.
Around here, we love his nose for detecting and publicizing intrusion attempts, whether it be from the hacker down the street or your "friendly" government agency.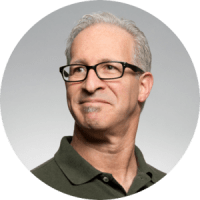 Tim Goldstone
Another serious brain with a potent background in the IT field. In particular, Tim has specialized in creating and maintaining CPU systems for non-profit organizations.
Sounds exciting, right? Okay, maybe it doesn't, but today's environment is a far cry from your grandfather's CPU industry., especially when it comes to the idea of distributed processing. We've mentioned this a few times now.
If you're not in the know, bleeding edge online businesses are in love with the idea of using multiple processors to efficiently run an application. Want to know more? Ask Tim. He'll probably tell you.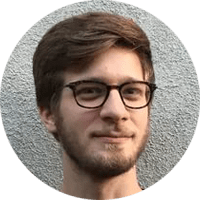 Kelly Gilderson
What the bloody hell would we want with a guy with a marketing background? Actually, Kelly Gilderson is more than "just" a marketer. We fell in love with his work wrangling enterprise security solutions in a variety of environments.
Furthermore, it's not often you find in the same body the kind of creative right brain thinking it takes to publicize a company properly AND be able to shift into left brain mode at the drop of a hat, sifting code and enjoying it.
That's our Kelly and we're glad to have him on the side of the good guys at PrivacyAustralia.
Company name:
Privacy Australia Pty Ltd, Sydney, Australia
About PrivacyAustralia.net
Wondering what the Privacy Australia Foundation is all about?
Intrigued by the name but not sure what we do?
You're in the right place. At Privacy Australia, we look at all the privacy services on the market today, and review each and every one of them. We'll review the best, the worst, and everything in between, taking a look at usability, speed tests and digging deep into their terms of service, logging policies and more.
We review VPNs so that you don't have to. Whether it's a VPN for your Mac, Linux or Windows PC, or you're simply looking for something to anonymously browse through on your Android or iPhone, our team takes the steps to let you know which service is right for you.
What metrics do we look at?
When reviewing a privacy tool or service, we analyse their offerings from top to bottom, covering their support, pricing, usability, speeds and much more. If it's important to you, it's important to us, which is why we're one of the most comprehensive privacy focused websites on the web today.
What else do you do?
Aside from in-depth VPN reviews, we also compare VPNs so you don't have to hunt for the best deals yourself. We also share the most up-to- date advice and tips on how to use your VPN, why you should use one, and more.
We offer a handy resource section, where you'll find guides to safe internet browsing, public Wi-Fi do's and don'ts, the worst cases of online scams and frauds, and more. There are also guides on how to use your VPN, how VPNs work, VPN's effectiveness against other alternatives like Tor and Proxies, and much more.
We review FREE VPN software, too
Everyone loves free stuff, which is why we have a dedicated section on our website, where you can find a list of free VPN services, and our verdict on each. We cover the VPN, detailing data caps, download speeds, how many servers each VPN offers and in how many countries, and a handy star rating, so you can easily find the highest rated VPN – and the perfect one for you!
Privacy-AU is all about YOU
Privacy Australia is about helping you make wise and informed decisions when it comes to staying safe online and choosing the right VPN. With so many choices out there, it can be hard to make the right decision, which is why we've dedicated our entire website to helping you make the right choice.
Thanks, enjoy your stay, and stay safe.