Disclosure: Privacy Australia is community-supported. We may earn a commission when you buy a VPN through one of our links. Learn more.
Best Automated Trading Software in Australia (2023)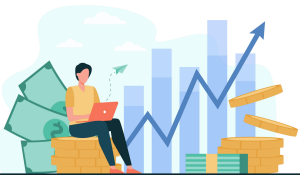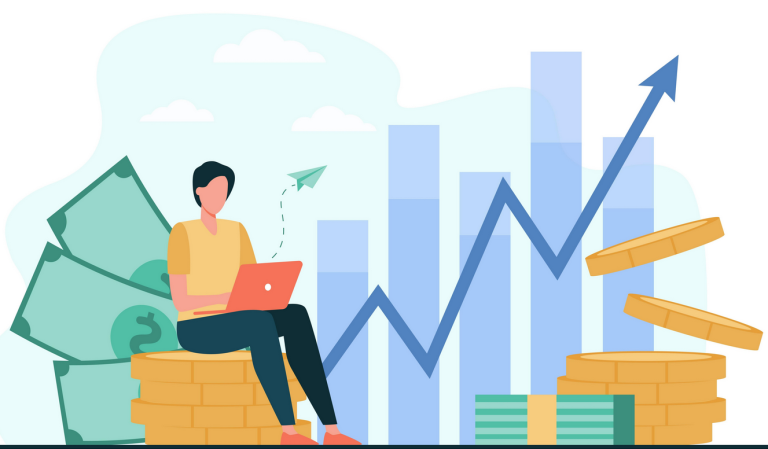 It is a common desire among investors to put money into the financial markets, but many people lack the knowledge necessary to do so.
This means being proficient enough at asset research and technical chart interpretation to make prudent, high-value online investments.
This article provides information on the best automated trading platforms available in 2023. Learn more about the approved automated trading systems. The following is a detailed analysis of each service provider.
Table of Contents:
Reviews – Best Automated Trading Software in Australia 📊
---
Let's break down which automated trading services made the cut…
1. eToro * 👑* – Best Automated Trading Software in Australia
---
When comparing eToro to other automated trading platforms, it stands out as one of the best; that's also in terms of reputation and security, asset diversification, convenience of use, and costs.
With over 17 million users, eToro is primarily an online broker and social trading platform.
Users may see market data for thousands of assets and manually invest or trade in them. These assets include stocks, ETFs, cryptocurrencies, currency, and more.
eToro AUS Capital Ltd ACN 612 791 803 AFSL 491139. OTC Derivatives are speculative and leveraged. Capital is at risk. See PDS.
So, whether you are searching for an automated platform to trade stocks, currency, or Bitcoin, eToro has you covered. They also supply a suite of automated trading tools.
This is led by the cutting-edge eToro Copy Trading function. The tool's most fundamental use case is mimicking an existing eToro client exactly. Thousands of legitimate traders with years of expertise have joined up for the program, making it simple to identify a pro-investor who is a good fit for your investment horizon and comfort level. Because of this, it is also among the top platforms for novice traders.
CopyPortfolios 📚
See every transaction the investor has made on the site ever since they signed up. A trader's monthly return, maximum drawdown, favoured assets, transaction length, and risk rating may all be shown in this manner. You may narrow down your search for a suitable trader by each of these important variables.
Let us say, for the sake of illustration, that you decide to put $2,000 into a confirmed eToro copy trader that engages in FX day trading. The day begins with the trader placing a 5% wager on the GBP/AUD pair. A few hours later, the investor gets out of the deal with a 10% profit. Your own eToro account would automatically mirror their trades. However, please note that there are as well risks associated with copy trading. If the strategy you are copying is unsuccessful, you can lose money.
Getting Started
10 minutes is all it takes to get started with eToro, and deposits may be made using any of a number of different e-wallets including PayPal, Neteller, or Skrill. eToro's copy trading tool requires a minimum commitment of only $200 per copy trader.
All in all, these portfolios are already constructed and maintained by eToro's experts. A cryptocurrency CopyPortfolio, for instance, gives investors access to a diversified portfolio of digital currencies. The search for a cure for COVID-19 is being funded by a group of companies represented in a "vaccine Portfolio".
Like eToro's Copy Trading feature, the CopyPortfolios feature does not charge any commissions or fees. The minimum investment, however, is much greater, starting with $1,000 and going up from there depending on the strategy. eToro's automated trading services may be used on the go using the company's top-notch mobile trading app.
NOTE 📕: The Financial Conduct Authority (FCA), the Australian Securities and Investments Commission (ASIC), and the Cyprus Securities and Exchange Commission (CySEC) all regulate eToro.
2. Dash2Trade 💳 – Runner-Up Top Automated Trading Software in Australia
---
Aiming to transform the way traders traverse the market, Dash2Trade is a completely new crypto social trading and analytics platform. The platform provides access to a wealth of resources, including cutting-edge trading signals that may automate your trading technique safely online.

When it becomes accessible in 2023, Dash2Trade is expected to be a popular choice among investors. Experts from Learn2Trade, a widely used trading tool by thousands of people across the world, provide assistance for the site.
Dash2Trade is poised to replace the current best automated trading platform for cryptocurrencies thanks to the combined efforts of the project's skilled staff and the overarching goal of providing as much value to consumers as possible.
In addition to signals, the platform will provide its users with a wealth of additional resources, like as an in-depth token analysis, listing notifications for new tokens, a strategy builder, Discord channels, and invitation-only trading tournaments.
Users will need to be in possession of the tax-free D2T token in order to use the platform. D2T is an ERC20 utility token that will serve as the primary medium of exchange inside the Dash2Trade network.
Traders will be rewarded with the token, which will have an actual worth on the market. There is a presale for the token happening right now. If you want to capitalise on price gains in the future, now is the time to buy.
3. Learn2Trade 💳 – Competitive Automated Trading Software in Australia
---
If you want to sit back and play no part in your online investments, eToro is the greatest automatic trading platform. Some of you, however, may feel uneasy about having no input over the use of your funds and hence, may want a little bit more control.

A service like Learn2Trade might be a better fit for you if this describes you. To sum up, Learn2Trade is widely recognized as a leading online trading signal provider. For the uninitiated, "signals" refer to advice for what trades to make and when to make them in real time.
Learn2Trade and other signal providers based their recommendations on in-depth technical and fundamental analysis conducted by their own staff of traders. Learn2Trade will then send a signal over Telegram whenever a trading opportunity has been found.
All the information necessary to make a decision about a trade is included in these signals. One major benefit of using trading signals as opposed to an automated trading platform is that consumers retain discretion over their financial holdings.
In other words, there is no obligation for customers to take any of the indications that Learn2Trade provides. Learn2Trade's primary area of expertise is in automated foreign exchange and cryptocurrency trading, which is shown in the signals they send out. Still, the service provider broadcasts alerts about stocks, gold, and indexes as well.
Learn2Trade provides 3 free signals every week if you are interested but still want to do some research. The Premium Account, which offers between three and five signals daily and comes with a 30-day money-back guarantee, is another option. The Premium Account costs £35 per month, however you may save money by purchasing a longer subscription period.
Importantly, Learn2Trade has been active in the field of trading signals and automated systems for years, and its Telegram group has grown to include more than 11,500 people. Finally, the Learn2Trade website has hundreds of free instructional materials and courses, so it is well worth your time to check it out.
4. AvaTrade 💳 – Well-Rated Automated Trading Software in Australia
---
To purchase and sell independently, AvaTrade is essentially an online trading platform. The provider's access to MetaTrader 4, however, makes it a strong candidate for automated trading.
Hundreds of different online brokers and trading sites all use a software called MT4 (MetaTrader 4). The MT4 platform includes charts and a wide variety of trading instruments.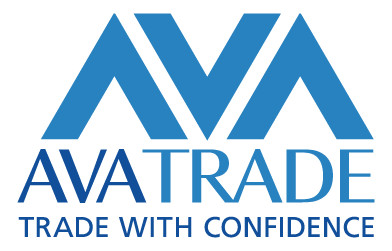 MT4 is compatible with forex expert advisors (EAs) and automated trading platforms. The automated trading software/expert advisors are files that have been pre-programmed to execute trades based on a complex set of rules and market circumstances. The basic idea is that the user may just download an MT4 file and let it do all the trading for them.
Actually, once the robot has been set up and authorised by MT4, it will continuously monitor the markets and place orders for the whole seven days.
AvaTrade is an example of a broker that offers access to a wide variety of financial markets and products, including FX and CFDs on stocks, commodities, energy, cryptocurrencies, and more. The only price you will incur will be the spread, since the platform does not charge any commissions.
Trustworthy financial organisations oversee AvaTrade's operations. The most significant challenge in using robots or EAs is locating a reliable service to work with. This is because there are many websites offering MT4 automated trading softwares, so you will want to do your homework and run plenty of tests before making a final decision.
5. NinjaTrader 💳 – Popular Automated Trading Software
---
NinjaTrader is a futures and options brokerage that also has one of the industry's largest collections of automated trading tools.
Charting tools, technical indicators, simulators, and other trading software extensions are only some of the options available on the platform.

The NinjaTraders platform is ideal for programmers and those who want to construct a sophisticated trading process from the bottom up, as shown by the fact that more than 600 app developers use it.
Users with more trading expertise will get more use out of the platform. However, there are more than a hundred automated trading techniques available in the NinjaTrader Ecosystem and ready to be integrated with the platform using the application programming interface. The auto trading program will automatically purchase and sell on your behalf using these techniques based on historical data and pre-built trading circumstances.
Despite the fact that the techniques are offered by external providers, there is a quick and easy approach to give them a try. Try out the NinjaTrader automated platform with a risk-free sample account. Users may see reports in real time, letting you make changes, interact, and fine-tune the algorithm until you reach the optimal plan.
The NinjaTrader brokerage platform may be used to put the strategy into action once it is ready to trade in real-world circumstances. However, many of the best trading platforms, such as AvaTrade, allow for seamless integration with NinjaTrade's algorithmic trading tactics. As a result, you will have cheaper, easier access to a broader range of financial resources.
6. Forex.com 💳 – Well-Known Automated Trading Software
---
When it comes to foreign exchange markets, Forex.com is a powerhouse. Over 80 currency pairs, including majors, minors, and exotics, are available for trading via this highly regulated online broker, which you can load online.
Forex.com, like AvaTrade, supports MT4, allowing traders to easily implement automated trading scripts. The fact that Forex.com promotes automatic trading by providing access to 20 forex EAs speaks volumes about the company's stance.

Pivot Points, Sentiment Trader, and an Alarm Manager are some of the bespoke indicators used to support these EAs. These well-liked forex EAs are very adaptable. In addition, Forex.com provides a robust MT4 VPS hosting platform.
For the uninitiated, this is a must if you want your automated trading platform to work around the clock. In any case, the computing power needed for the automation is ridiculous. Furthermore, with a VPS, you may monitor your forex trading platform robot in real time using the MT4 app.
Forex.com, which welcomes customers from the United States, has no minimum deposit requirements when you fund your account using a bank transfer. The bare minimum for payment with a debit or credit card is $100. In any case, you have your pick of many accounts, one of which even lets you make trades without paying any fees.
Best Automated Trading Software in Australia 💳 (2023): Buying Guide
---
A Step-by-Step Guide to Using the eToro Online Trading
---
The implementation time for an automated trading platform is on the order of minutes. To sign up for most services, you will need to provide some basic personal information, identification, and a means of payment.
This tutorial will show you how to take use of eToro's built-in automatic trading tools.
Step 1: Sign up for an account.
The automatic trading features of eToro need registration with the broker. However, ID verification may take up to 48 hours after you have completed registration. You may skip this step if you already have an account set up.
Fill out the form with your personal information and choose a username and password to create an account. You will then be requested to submit two pieces of identification, one of which will be used to confirm your identity and the other to confirm your address.
When uploading photographs, please ensure clarity. As a result, the verification procedure will go more quickly.
Step 2: Put money in the account.
Your account will be ready for deposits after verification is complete. This is a necessary step before accessing the functionality of the site. When using eToro's copy trading feature, a minimum investment of just $200 is required.
You may fill your account with a variety of deposit options such as debit and credit cards, wire transfers, PayPal, Skrill, and Netler. The money should be in your account balance once some time has passed.
Step 3: Start demo trading.
You should switch to the eToro demo trader after making a deposit so that you may try utilising the auto functions without risking any of your own money.
To switch to the demo version of the website, use the option to do so in the sidebar to the left. The next step is to get virtual money to use as trading practice.
Step 4: Make use of copy portfolios.
When compared to other similar automated trading systems, eToro operates differently. There are no automatic trading "bots" or other artificial intelligence tools on the site. Instead, users might choose to duplicate trades from other users on the site.
Traders may mimic the actions of seasoned pros in the market by using the copy trading function. Many different copy trade services exist, so it is possible to choose one that fits your needs.
Because all transactions are supported by professional analysis and market research, trading in this manner may be seen as less dangerous than typical auto trading. Copy trade may be stopped at any moment, and numerous techniques can be copied simultaneously.
Disclaimer: eToro AUS Capital Limited ACN 612 791 803 AFSL 491139. Social trading. eToro does not approve or endorse any of the trading accounts customers may choose to copy or follow. Assets held in your name. Capital at risk. See PDS and TMD.
How Automated Trading Platforms Work ⚙️
---
In some ways, the phrase "automated trading platform" is vague. Because it may mean so many different kinds of trading robots. The following are examples of this:
#1 – Trade Platforms that are Completely Automated
Premier service provider eToro is a fully-fledged automated trading platform. Because everything is handled internally, this is the case. To clarify, we mean that eToro is a reputable, third-party-free brokerage that provides automated trading tools.
In our eToro review, we covered the company's unique Copy Trading feature, which enables users to actively trade and invest without making any manual trades or entering any orders. eToro handles the execution of all buy and sell orders placed by your selected trader at no additional cost to you. Even its CopyPortfolios are of this quality.
Users may avoid creating an account with a separate brokerage by using a fully automated trading platform like eToro. In addition, unlike traders that use the MT4 platform, you will not need to travel outside to find a good forex EA for trading algorithms.
#2 – Signals for Automated Trading
When looking for the finest automated trading platforms, most investors prefer a hands-off approach. In other words, after deciding on a trading method and the amount to deposit, you can sit back and watch your money grow. However, many traders want to maintain some kind of management over their capital.
Therefore, a signal service provider is yet another viable alternative in the realm of automated trading. Learn2Trade, like other signal programs, may continuously offer trade recommendations throughout the day, as we discussed before. A group of professional traders that use chart analysis and technical indicators to manually scan the markets send out these recommendations.
The following is an example of a Learn2Trade signal:
Holdings: EUR/AUD
Purchase: place an order
The Buy-In is $1.4473
The Profit is $1.4609
1.4502 Stop-Loss
Once you get the signal in real time through Telegram, you may go to your preferred broker and place the recommended orders as described above. Users may choose to either take the signal at face value or do their own analysis of the market.
#3 – Trading Robot for MetaTrader 4
The use of MT4 is the third alternative. Hundreds of brokers are compatible with this external trading platform where traders may deploy automatic robots. After the necessary files have been imported into MT4, trading on your behalf in the financial markets will begin immediately.
There is no human involvement since the file is programmed to exclusively carry out the instructions contained in the algorithms it already has. The main issue is that there is no way to determine whether the strategy will be successful over time and provide consistent earnings and lucrative deals.
After all, thousands of service providers are peddling "expert" files, but only a small fraction of them can really beat the market. You should thus backtest the robot for at least a month in trial account mode before risking real money if you decide to go with an automated trading platform through an MT4 broker.
Forex Expert Advisors (EAs) are another name for automated trading robots. The former is applicable to trade in general, whereas the latter is limited to the foreign exchange market.
Choosing the Right Robotic Trading Platform: Buying Advice 📚
---
What Kinds of Auto Transactions Can Be Made on It
There are a number of factors to consider before settling on an automated trading platform. Most importantly, you will be putting your own money at risk and giving up control over your investments to someone else.
Keeping this in mind, below are some things to think about when looking for the top rated automatic trading software reviews of 2023.
The first thing you should do is figure out what kind of automated trading platform you want to use. In the preceding sections, we discussed the three primary categories of platforms. But to review, these are the alternatives you face:
Trading robots are a completely automated trading experience, with the added convenience of your selected platform also functioning as a brokerage business. Everything is handled internally, as a result.
Or you can engage in semi-automated trading with the help of trade signals sent to you in real time by the service provider of your choice. The next step is to use an internet broker to execute the deals that were recommended.
For automated trading, also known as Forex expert advisors (EAs), MT4 users must first download and install an EA file. Select a broker that supports automated trading and is compatible with MT4.
Results Verification
One thing that almost all automatic trading platforms online have in common is the fact that they all make exaggerated promises about how much money you can earn. However, the reality is that these promises are seldom kept. You must, therefore, be able to confirm the automated trading platform's legitimacy and trustworthiness.
The specifics of how this is accomplished will be determined by the automatic trading platform you choose. If you use eToro's Copy Trading feature, for instance, you have access to a wealth of information. Information such as the trader's maximum drawdown, favorite asset, risk rating, and past results are included. In this manner, you may make a clear and well-considered choice.
Verifying the outcomes of a signal provider or third-party robot supplier is much more difficult. This is because it is hard to tell how excellent the system is without trying it yourself unless the supplier has joined up with a site like MyFXBooks, which enables signal/robot vendors to openly disclose their trading outcomes.
Assets
No matter what automated trading platform you end up using, you will need to give some thought to the assets you want to trade. If you are going to use an automated trading system, for instance, it will probably focus on one market type, such as FX or cryptocurrency. Signal providers are no exception to this rule.
Fees
Again, the sort of platform you are seeking will have a huge impact on the costs involved in the auto trading scenario. Here are some of the most important costs to think about:
Split the Profits
There is a good likelihood that a revenue sharing charge will be in place if you want to replicate a trader using an automated trading platform. In exchange for its services, the trader will get a cut of whatever money it earns on your behalf.
Trial Version
Having access to a demo account is one of the most significant precautions you can take while using an automated trading platform. This holds true regardless of the provider type you choose for automated trading. Importantly, demo accounts let you test out the robot without really risking any money.
Especially with trading robots and automatic signals, this is crucial. After all, there is no foolproof method to verify the reliability of the service provider.
By opening a trial account with a broker, you may try out various trading signals without any financial commitment. To use a robot or forex EA, you need just download the necessary software onto MT4 and launch the platform in demo mode.
Conclusion
---
The most reliable automatic trading systems cater to traders of all experience levels. Automated trading often attracts novice online investors since it eliminates the need for them to do technical or fundamental analysis.
Similarly, even experienced investors typically use an automatic copy trading platform since they lack the time to manage their investments manually. The hardest aspect is deciding which automatic trading platform is best for your needs and objectives.
FAQs
---
Can day trading robots be automated?
Day trading may be automated, and there are a few methods to do it. Acquiring a trading robot and integrating it with MT4 is one possible course of action.
After that, the robot will make trades on your behalf around the clock. If you are looking for a more dependable method of automating your day trading efforts, eToro Copy Trading might be for you. In this way, you may mimic the actions of a successful day trader in a safe and controlled setting.
Does automated trading make a profit?
It could, but you should never count on anything and go on at your own risk. The main issue is that it is not always easy to confirm the outcomes of an automatic trading system without actually using it yourself. To avoid losing money, you should always do a backtest of the algorithmic trading product.
What exactly is a forex EA?
Expert adviser (EA) is another name for an automated trading robot in the foreign exchange market. The forex EA will be loaded into an external trading platform such as MetaTrader 4, MetaTrader 5, or cTrader. The EA will then act as your agent in buying and selling currency pairs.
Can you trust online trading robots?
Sadly, many of the automatic trading programs out there are nothing but fraud. This is due to the fact that they promise extraordinary financial returns or certain earnings, neither of which are usually realised.
The good news is that there are a few trustworthy automatic trading systems out there. These include the regulated platforms eToro, AvaTrade, and Forex.com.
Can you legally trade BOTs?
In most countries, automated trading is perfectly legal. However, before you choose a platform for bot trading, be sure it supports them.
Where can I find the most reliable signal-based automatic trading platform?
Learn2Trade seems to be widely accepted as a leading signal source. Learn2Trade is a signal service for cryptocurrencies and foreign exchange with over 11,500 participants in their Telegram channel.
You Might Also Like: