Disclosure: Privacy Australia is community-supported. We may earn a commission when you buy a VPN through one of our links. Learn more.
Best ETFs In Australia That You Should Buy in 2023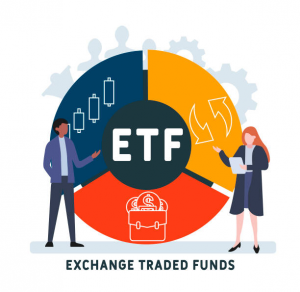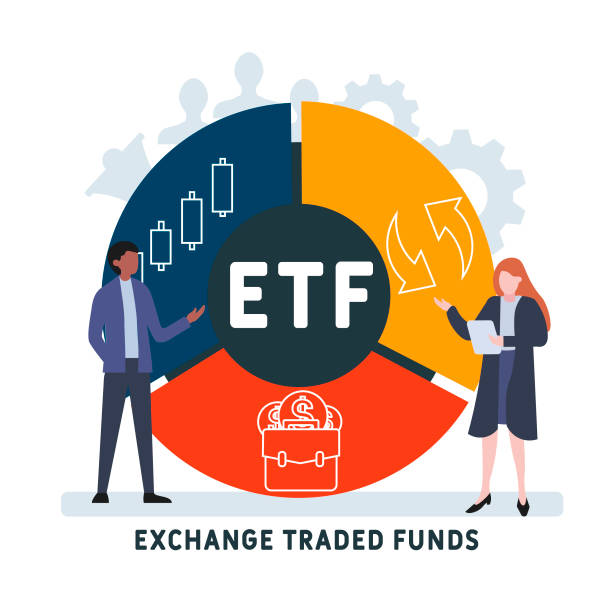 Investing is hard work and that is one of the major reasons why so many normal people don't spend the time or put the labour into investing.
They are scared by just how complicated and confounding and challenging it can be.
Everyone knows that investing can raise a lot of money for a business, a future, or your own home or life. The upsides are very large and speak for themselves.
But people know that you can only make good money with investing if you are doing it the right way, the smart way. That obviously means that you need to have experience or at least a lot of expertise. Most people aren't day-to-day investors, they don't make a living through their investments as if they work in the market.
So, how can these regular people make a sizable investment and, therefore, a sizable return on their investments through the market? Via ETFs, of course.
Table of Contents:
What is an ETF? 🔎️
---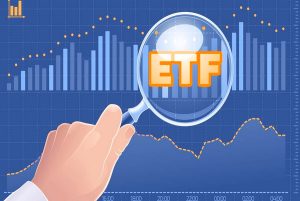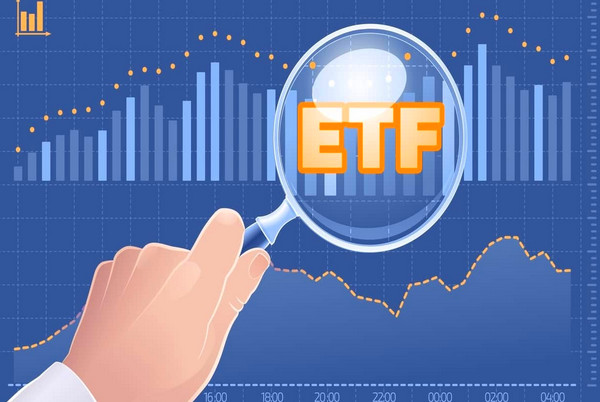 ETFs are Exchange-Traded Funds. Most newcomers don't know about the special, one-of-a-kind investment. In fact, many people who have invested for a long period of time also don't know much about them.
They have flown under the radar for years but if you are looking for a great way to put your money into a slew of different options with great benefits, you should be very aware of them.
In the most basic terms, an ETF is a way to invest in a lot all at one time.
It is a type of pooled investment that operates similarly to a mutual fund. An ETF typically works within a particular index, sector, or industry. In a sense, it's like purchasing or investing in a group of securities. You are buying a bundle of investments all at once and that is why they are so great, especially for new investors.
By investing in an ETF, you are getting a lot more bang for your buck, as they say.
Why ETF? ➡️
---
Why is an ETF called an "exchange-traded" fund? That is because it is traded on an exchange, just like normal stocks are.
The price of an ETF and the shares within it will change based on the same principles that define the price and value of other stocks. Therefore, it can rise and fall multiple times throughout a single trading day.
The best thing about ETFs is the way that you can gain a lot with little financial exposure or a lot of expertise in the field. With multiple assets bundled together inside each ETF, you are given more opportunities for financial upsides in very little time.
Specific Interests and Specific Rewards
---
Additionally, ETFs are great for people who have specific interests that they wish to explore on the market. Many ETFs specilise in certain industries and or assets. You will see that some of them bundle together funds that are tied to the same type of companies.
For example, if you are interested in computers and the future of computing then you can find an ETF that will be primed with funds related to computers.
In other words, you are able to experience all of the benefits of investing without years of knowledge and experience because of ETFs. And you are also able to put your money into things that you are passionate about and industries that stand to grow and thrive in the years ahead.
Diversify with ETFs
---
Many people have been won over by the concept of ETFs over the last few years because it allows investors to diversify their portfolios quikly by gaining access to a whole asset class at one time.
The fact that you can buy and sell multiple stocks at once is just one of the many great features of a ETFs.
It is important to keep in mind that when you are investing in an ETF, you are not buying individual shares of stocks. No, instead you are actually buying a share of the ETF as a whole.
Once all the stocks are bundled together in an ETF, they become a brand new entity. You can not pick and choose what belongs inside the ETF. You buy the entire thing as a whole package, for better or for worse.
So Much Potential, So Little Work
---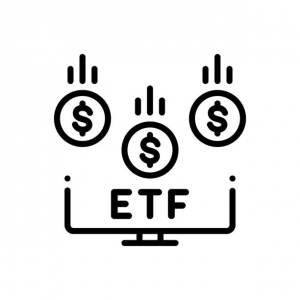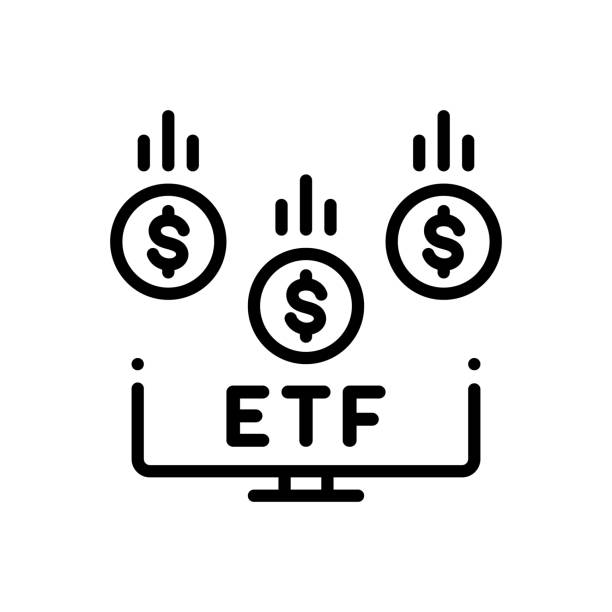 The fact that you don't have to purchase underlying assets but still benefit from their success is yet another great thing about ETFs. And the bonus of the time-saving, cost-effective way that ETFs are bought, sold, and bundled make them all the more attractive to investors both new and experienced.
As you can see, the benefits of ETFs are plenty and can truly add a huge windfall into your portfolio. But this is only true if you know what to look for and which are the most promising in the year ahead.
The fact of the matter is that Australian investors have so many new and exciting ETFs to choose from. The act of cutting through all the noise and finding the one that is right for you for the long term is not a small task.
The Different Types of ETFs ➡️
---
Before you can invest your time and money into an ETF, you need to be aware of the variety of types to Exchange-Traded Funds. Here is a simple rundown of what you will find when you are searching for your first ETF.
Passive/Active ETFs
ETFS are usually considered passive or active.
As you assumed, passive ETFs don't require much work from any sort of money manager or expert. They take an index of securities and keep them together for the long run.
Meanwhile, an active ETF is typically run by a money manager or someone whose occupation is related to stocks and funds. They will tweak with and change the ETF based upon the specifics of the market.
Bond ETFs
Bond ETFs are just what they sound like: Exchange-Traded Funds that are tied to bonds such as government, state, local and corporate bonds.
Stock ETFs
Stock ETFs are particularly exciting for new investors. They are made up of a basket of stocks that are related to an industry or sector. You might find a stock ETF that is related to medical technology, automotive companies, movie-making, or anything else under the sun.
These are just a few of the many different types of ETFs available to Australian investors and those all over the world looking to get into the exciting and promising world of Exchange-Traded Funds.
Now that you know what a wide variety of ETFs there are, it is time for you to get a good look at the ones that stand to make the most money for investors in the rest of 2022 and beyond.
The 10 Best ETFs for Australian Investors 🔝️
---
1. VanEck Vectors Morningstar Wide Moat
---
An economic moat is a term that was created by billionaire mastermind investor Warren Buffet. He considered a moat to be a defensive measure that surrounds a business or industry.
Businesses that have moats around them are able to withstand economic downturns or inflation or any number of issues that could sink others.

With VanEck's ETF, investors are able to put their money into a diversified portfolio of companies that are considered much safer than many others. Through good times and bad, they are able to prosper and then ride out any storm.
This is a great type of ETF for a newcomer who doesn't really know where to start or how to invest. It's one of the safest bets on the market but investors would be wise to remember that it's an ETF best meat for the long term. When you invest in this ETF, you might have to sit on it for a while.
But if you stick it out for the long run, you will be able to turn a very hefty profit off of this ETF. With plenty of new people getting into ETFs and many ways to purchase them, this is a very solid first choice.
2. BetaShares Global Energy Companies
---
It's no surprise that the ASX code for BetaShares Global Energy Companies is FUEL. That is because this ETF is related to energy companies that have a huge impact on the Australian economy.
Chevron, Shell, BP, and ExxonMobil are just a few of the companies that are linked to this ETF. As you can see, these are businesses that have stood the test of time and have found great success even as global economies have shuddered and struggled.

Even now, as inflation grips the world and many companies are pulling tight their purse strings, energy companies are thriving and experiencing record high profits.
If you are comfortable making money off of fuel companies then you'd be wise to put your investing funds into BetaShare Global Energy Companies. You can rest assured that some of these companies will always find a way to make money, no matter what is going on throughout the world.
In the long run, this ETF will likely always do well but you should be prepared for the ups and down of a roller coaster at times. Just be wise and remember that oil companies throughout the world always ride it out and rebound.
3. VanEck Video Gaming & eSports
---
Video games are more popular than they ever have been before and the world of eSports is only growing. eSports allow players to show their skills and expertise in any given game and compete against one another for great financial reward and fame.
And now you can be a part of that booming industry with the Vaneck Video Gaming & eSports ETFs, better known as ESPO on the market.

Did you know that there are now 2.7 people across the globe who consider themselves "gamers"? Each of them is putting hundreds of dollars into gaming every single year and it's clear why the industry has grown by leaps and bounds over the years.
Some of the biggest gaming companies are involved in this ETF, from Blizzard to Activision, Robvlox, EA, and the biggest of them all: Nintendo. These are companies that have been growing by leaps and bounds and have stood the test of time. They are the icons of the video game industry.
In the years ahead, video games and eSports will only grow in popularity as video game consoles become stronger and the Metaverse brings the idea of playing games into the households of millions. Investing in this ETF is a no-brainer for anyone who is following global and societal trends.
4. BetaShares Crypto Innovators
---
Cryptocurrency is a confusing concept to many.
But one thing is clear: there is a lot of money – digital or physical – to be made because of crypto, from Bitcoin to DogeCoin, Ethereum, and beyond.
With the Betashares Crypto Innovators ETF, you will be putting your money directly into the world of cryptocurrencies.

Companies such as Coinbase, Riot Blockchain, and Microstrategy are a few of the crypto-concerned businesses that are bundled in this ETF. Each of them are very popular and some of the biggest in the game.
This ETF is terrific for multiple reasons: even if you don't know much about cryptocurrency, you will still be able to benefit from their success. And even if you don't know anything about ETFs, you can invest in this one and rest assured that you will soon be making money.
Crypto can be unpredictable and the market is very volatile at times. Therefore, if you are investing in this ETF, you should be ready for some ups and downs, sometimes multiple ones in just one day.
5. Vanguard MSCI Australian Small Companies
---
If you are wishing to invest in the businesses of your home country, you would be wise to put your money into the Vanguard MSCI Australian Small Companies ETF.
This Exchange-Traded Fund is related to companies that are Australian through and through. The chance of long term growth is strong with this ETF and it is considered a safe investment. Plus, many investors take great pride in putting their money into Australian companies.

This ETF follows the MSCI Australian Shares Small Cap Index and many of the businesses tied to this Exchange-Traded Funds are household names to most Australians.
6. iShares Core S&P 200
---
Here is one of the most promising ETFS on the list simply due to the nature of its construction.
The iShares Core S&P 200 really is related to the core of the Australian business world. It offers investors exposure to 200 of the largest companies in Australia. In this way, you are able to invest in all of them at one time.

Those trying to invest in Australian companies will be happy with the iShares Core S&P 200. Those who have faith in the mining industry will also be satisfied because many of the companies in this ETF are indeed mining businesses.
It is important to remember that there is volatility in the ASX 200 even during the best of times, so investors will need to be prepared for something that is more attractive to long term investors. Those with short time frames will be disappointed when their ETF seems to crater before rising again.
Investors should also remember that the mining industry and many of the others tied to iShares Core S&P 200 are cyclical and that means that the ups and downs for this ETF could seem more intense.
However, if you are looking for a diversified taste of many of the biggest Australian companies around, this ETF is right for you.
7. BetaShares S&P ASX 200 Resources Sector
---
The natural resources of the world will always be making billions of dollars for many companies, such as mining and oil and gas giants that power our cars and warm our homes.
The Betashares S&P ASX 200 Resources Sector is a way for investors to make money off of those very same companies. They are tied to the resources sector and companies such as Woodside Petroleum, BHP, Rio Tinto, and others.

In the years ahead, these companies stand to make a lot of money as they grow in Australia and beyond. For example, several of them have definitive plans to expand in China and India and other parts of the world.
Now, it should be remembered that international conflicts and wars and other economic situations can impact the price point of this ETF. Most recently, the war in Ukraine has undermined the value of this Exchange-Traded Fund and has hurt its overall value.
However, since this industry is cyclical like many others, a smart investor should just ride out any economic downturn and know that better and brighter days are always ahead for the natural resource industry.
8. BetaShares Asia Technology Tigers
---
It's no surprise that online retail companies are thriving more than ever.
During the COVID-19 pandemic, these companies made billions as people were quite literally forced to stay at home and order everything online to have it delivered to their front doorsteps.

Asian online retail stocks are a very exciting proposition for investors because the populations in that part of the world have long been comfortable adopting technology companies as well as online retailers. Companies like Tencent, Alibaba, JD.com, and others have boomed over the years.
As luck would have it, each of those companies are bundled up in the Betashares Asia Technology Tigers ETF.
It is smart to remember that these companies are all affected by a number of factors, including dips in their respective stock markets and international relations too. Currently, China and the United States don't see eye to eye when it comes to trade and regulatory matters, which could affect the bottom line of these companies.
In the long run, there is little doubt that the companies bundled in this ETF will be thriving for a long time to come.
9. VanEck Vectors MSCI International Sustainable Equity
---
What about an ETF for Australians who are hoping to encourage and invest in companies that resist the use of fossil fuels and natural resources? The VanEck Vectors MSCI International Sustainable Equity ETF is perfect for them.
This ETF will exclude any company that has fossil fuel interest, or making money from mining gas, oil, goal, or thermal energy. It also stays away from any high carbon companies too.

Additionally, this ETF, known as ESGI, will also deny the inclusion of a company that it considered not socially responsible.
There is a growing number of ethical investors who only want to put their money into companies that are looking out for the well-being of the planet and the future of civilization. While you can make a quick, easy buck on the companies that are using oil and natural resources to make their fortunes, people are willing to put their money where their mouths are.
This ETF is great for people who are looking to make a difference for the good of the world – and also looking to make some money too.
10. BetaShares Global Cybersecurity
---
The industry of cybersecurity is one that has exploded over the last few years and will only grow more and more in the years ahead.
Because of a number of high-profile hacks and international leaks of personal information related to ransomware attacks, cybersecurity has never been so important. The number of companies related to cyber safety and the combatting of digital dangers has grown tremendously over the years.

With this ETF, investors are able to put their money into the cybersecurity sector. With worldwide cybercrime on the rise, the demand for these sorts of companies is only growing and will balloon even more in the years ahead.
Additionally, this is a very smart investment because there are not many companies on the ASX that revolve around cybersecurity. At least, there aren't many right now. That will surely change in the future and soon there will be more ETFs that feature cybersecurity businesses.
If you are wishing to get on the ground floor of a growing industry and make money off of a type of business that is becoming more and more vital in the modern world we live in, then this special, unique BetaShares Global Cybersecurity ETF is perfect for you and your investment.
---
You Might Also Like: