Disclosure: Privacy Australia is community-supported. We may earn a commission when you buy a VPN through one of our links. Learn more.
Best Money-Making Apps of 2023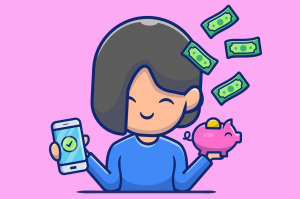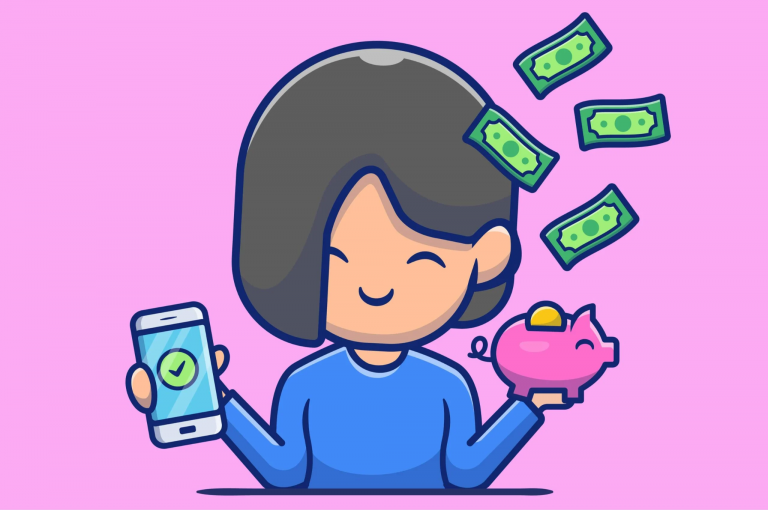 Supplementing your income on your own schedule is possible with money-making apps.
These so-called "gig apps" that let you earn on the side has led to 100+ gig enterprises growing in Australia. In the US, 36 per cent of employees are using them.
You can also make money from free apps, to do anything from debt relief to funding a passion project or just living expenses. With the finest money-making applications, you can choose your own hours, join up in minutes, and be paid quickly.
We researched a string of popular choices and determined which ones had the greatest combination of earning potential, ease of receiving paid, and positive reviews in the app stores. In this roundup, we'll cover the top-performing to help you choose what's right for you.
Table of Contents:
What is a Money-Making App? 💵
Funding the dream… 🏰 🌴
---
A money-making app can be installed on either your mobile or on your browser as an add-on and used to generate income in a number of different ways.
Some apps, for instance, can reward you monetarily if you keep them running in the background or make purchases via them and get rebates. People will pay you to do things like fill out questionnaires or workout.
What is the Average Price of a Money-Making App?
You don't have to pay anything to use most money-making applications, although some may charge you for the privilege of downloading them. You have to spend money to earn cash back through rebate apps like Rakuten.
Know what you're getting into before you join up, and keep your expectations in check; a money-making software won't make you rich. Nonetheless, you may be able to earn some spare cash or gift cards.
1. Upwork ⛰️💨 — Top Overall
Apps for both iOS and Android are now available. 🏁
---
Key Features:
Participate in ongoing or one-time projects
Either apply yourself or wait to be invited
Guarantee of payment
Assured that productive efforts will be compensated
Highlight your positive feedback, total earnings, and score

Pros
Easily discover jobs with only one profile
Over 1,600 fields
Get more customers
Cons
5%-20% of each client's gross profits deducted as service charge
Payments sent out 10 days following billing cycle
Reasons to Choose this Provider ❤️‍
Whether you're looking for a side gig or trying to turn freelancing into a full-time career, Upwork is the finest money-making software due to its simplified communication, ease of use, and the possibility for freelancers to earn more over time.
Upwork, a freelancing marketplace that helps propel the gig economy, is the finest tool for experienced workers to communicated with their customers and administrate all of their jobs in a single hub.. Upwork is superior than the competition because of its extensive list of accessible profile-building tools, talent categories, and unlimited income possibilities.
Upwork's intuitive interface makes it easy for anybody, regardless of their level of expertise, to establish a profile and begin searching for employment opportunities. Around 1,600 distinct talents are in demand, including coding, digital marketing, translation, administrative work, and more.
What to Expect 🌞
Customers have the freedom to compare many options and pick the most favourable pricing. Upwork is a platform where you can find employment for any skill level if it involves using a computer.
Upwork is a platform where freelancers may discover one-time projects as well as long-term contracts with companies. Your appeal as a job seeker will increase as you get new feedback and your Job Success Score increases. Freelancers that meet the requirements may be invited to participate in special events.
Upwork's Payment Protection scheme acts as an escrow for freelancers, keeping their project money secure and ensuring they get paid on time. Payments may be made via a variety of channels, including PayPal, direct deposit, wire transfer, etc. Sadly, the rates charged by freelancers might vary from 5 to 20%.
The more the income from a single customer, the smaller the charge %. 10 days following the end of each weekly billing cycle is when the money will appear in your account. Remember: you must report all income as an independent contractor.
2. Rakuten 💳💨 — Cash-Back App
Popular money-making app for cash-backs. 📕
---
Key Features:
Added bonus for each new customer you refer
Referrals must make a minimum $30 purchase
Browser add-ons
Every three months, payouts are made
Pros
Get a rebate of up to 40%
1,000s of participating stores
$10 in free cash just for signing up!
Cons
Rates of return on cash investments as low as 1%
Users have complained app freezes
Reasons to Choose this Provider ❤️‍
Rakuten provides a streamlined approach with attractive sign-up and referral bonuses, and it offers many cash-back possibilities for both online and in-store purchases.
Rakuten, which used to be called Ebates, is a leading cashback programme that provides users with discounts at a wide variety of stores, as well as attractive sign-up and referral bonuses. Spending money is a necessary evil, but this software can let you get a tiny bit of money back on purchases you were about to make anyway.
After signing up, customers have access to thousands of stores, such as Best Buy, Kohl's, and Target, offering cash back on purchases. All you have to do to get cash back is make a purchase after clicking through to a store's site or app from the one we provide.
Selecting the deal and connecting your card on the app before making a purchase in-store is another way to get cash back. If you don't follow these instructions, you won't be eligible for a cash refund.
What to Expect 🌞
A customer may get a cashback rate anywhere from 1% to 40%, depending on the store. The software makes it easy to look through cashback offers by retailer, brand, and category.
After making their first purchase, new customers are eligible for a $10 incentive. If you suggest a new user who makes a $30 purchase, you'll both benefit from a $30 incentive.
Payment is made every three months by PayPal or cheque. You need to earn at least $5 in cashback before you can request a payment.
Computer users may make money and save money using this programme. Instead of manually comparing discounts, just click the cashback button and all valid coupons will be applied at once. It notifies you of lower prices at other stores and shows you cashback opportunities in Google search results.
3. Survey Junkie 📜💨 — Top Survey App
Top-rated money-making app using questionnaires. 📓
---
Key Features:
Earn by filling out surveys
Choose what interests you
Advertising and research firms
Provides users with the opportunity to monetize online

Pros
Sends information without revealing who you are
Trade in your points for PayPal or e-gift cards
Cons
Verifying your ID before a survey might be a pain
You could be invited to participate in polls that have already ended
Reasons to Choose this Provider ❤️‍
Survey Junkie features demographic surveys that can be finished in 30 minutes or less and pay out instantly in the form of gift cards or PayPal (How to Buy Bitcoin with Paypal).
In order to ensure reliability, some polls ask respondents the same questions many times. If you don't fit the bill, the survey can cut off midway through. Users of Survey Junkie, an app that partners with businesses to provide consumers with survey opportunities in return for points redeemable for PayPal cash or a variety of gift cards, may earn money quickly with the app. As a result, Survey Junkie is the most highly recommended provider for earning through surveys.
It's easy to join up now. By completing questions, Survey Junkie is able to match you with surveys that could really be of interest to you. Do surveys, get points, and redeem them for cash. With either a gift card or PayPal payout, one hundred points will get you one dollar. You'll need 500 points ($5) or more to pay out at the lowest level.
It usually takes people under a half-hour to finish a survey. Your participation in any surveys is entirely voluntary. Accessible surveys are shown on the dashboard, albeit some of the links may no longer work.
What to Expect 🌞
Repetitive identity verification questions may be seen in certain surveys. Please be aware that at any time throughout the survey, Survey Junkie may exclude or partially award points to individuals who do not satisfy specific requirements.
This moneymaking app provides the opportunity to get access to more surveys according to your browser'smetrics in addition to demographic surveys. Both the mobile app and the browser extension have the Survey Junkie Pulse extension, which monitors your online behaviour (searches, websites visited, online purchases, and more) in order to locate suitable surveys.
User privacy is guaranteed by Survey Junkie's requirement that all submissions be made in a pseudonymous form.
4. Uber 🚗💨 — Top Driving App
Excellent money-making app for those who own cars. 🏎️
---
Key Features:
Accept jobs when it's convenient for you
Set your own hours
Use a single driver app
Take and drop off riders and food orders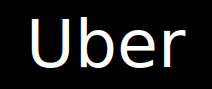 Pros
Apps for both iOS and Android
Withdraw as much as five times a day
Profit $10-$20 an hour after covering costs
Cons
Driver app has a tendency to act up
Reasons to Choose this Provider ❤️‍
You may set your own schedule, drive and make deliveries whenever it suits you, and withdraw money as many as five times a day.
Uber is the perhaps the finest money-making app for vehicle owners since it provides two methods for customers to earn, instant payments, and a streamlined interface for accepting new jobs. When you qualify, this food delivery and ridesharing and company makes it simple for anybody with a vehicle to make money whenever it's convenient for them. You must:
Maintain the necessary driving credentials (such as a current licence)
Have at least one year of driving experience in the U.S., or three years if you're under 25
Possess a four-door car that can pass Uber's local inspection
Give the prerequisite documentation, which may include, but is not limited to, evidence of identity, insurance, registration, and place of residence
Put yourself through the driver screening procedure
What to Expect 🌞
On the app, you as an Uber driver can choose between accepting journey requests from customers and delivering meals via Uber Eats.
There is a daily withdrawal limit of five times. Your take-home pay for each excursion will fluctuate according on a number of variables, such as:
☑️ Length and distance determine a flat charge, which varies by city.
☑️ Increase your earnings at times of strong demand by using surge pricing.
☑️ When passengers tip, you get to keep it all.
Uber Eats uses a similar mechanism to compensate its drivers. You should be aware that it is your responsibility to pay for repairs to the vehicle. There is a service fee that Uber deducts from driver earnings. Taxes must be paid on earnings since Uber drivers are considered independent contractors.
5. OfferUp 🎩💨 — Selling App
Popular money-making app for selling. 💎
---
Key Features:
Send in-app messages to prospective customers
It's easy to sell your photos online
Make a strong offer or a reasonable asking price
The cost to ship an item is 12.9% (with a minimum charge of $1.99)

Pros
Accept cash payments
Purchases can be made locally
Or send items across the country
Cons
If you don't specify shipping, the cost of delivery is on you
Reasons to Choose this Provider ❤️‍
As a contemporary alternative to Craigslist, OfferUp is an online marketplace where users can buy and sell both new and pre-owned goods.
OfferUp, which just bought its rival Letgo, is a straightforward online marketplace that removes the hassle of selling items online. OfferUp triumphs as the top money-making software for selling used items due to its user-friendly listing procedure and ability to facilitate sales on a regional or national scale.
Every member of the site may create a listing for a product by simply taking a photo, writing a description, and deciding on a price. You may either establish a fixed price, which will be accepted by the first interested bidder, or set a more flexible asking price. Visitors may contact the vendor directly via the app for queries.
Although OfferUp is mostly used for in-person transactions, members now have the option of shipping items to one another. If you don't want to keep an eye on messages and offers, you may establish a "buy now" pricing and a fixed delivery fee.
Due of the high frequency of in-person meetings, cash is the preferred method of payment. There is a two-day inspection period beginning when the item is delivered. In this case, the payment to the seller occurs within five business days.
What to Expect 🌞
Getting the word out about your products will bring in more customers. It's up to you whether you want to market your item with a one-time payment or a subscription.
A user's identification may be confirmed in a number of different ways, including the confirmation of contact information and the connecting of a Meta account. While conducting local transactions, OfferUp ensures the safety of its users by suggesting well-lit, well-observed public places for the two parties to meet.
6. Shopkick 🛍️💨 — Awesome Points App
Good money-making app for points. 🛒
---
Key Features:
Free
Be rewarded just by visiting participating establishments
More ways to score
More than 250,000 stores that give out prizes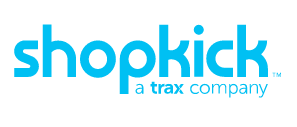 Pros
Use of gift cards as a form of payment
Apps for both iOS and Android are now available
Cons
Rewards are only redeemable for gift cards
Reasons to Choose this Provider ❤️‍
Shopkick is a possible way to earn additional money for folks who like both in-store and online shopping. Although similar to Rakuten's rebate system, members of this programme receive points (called "kicks") that may be redeemed for gift cards instead of cash.
Just create an account, download the app, and complete the necessary steps to start using Shopkick. To earn points, you may do things like visit participating stores, scan the barcodes of eligible goods (no purchase required), make purchases using your Shopkick-linked card, and view videos inside the app.
What to Expect 🌞
You can probably locate a Shopkick-enabled shop near you, since the app has partnered with over 250,000 brick-and-mortar retailers and 80+ online merchants. You may accumulate points for gift cards at popular establishments like Starbucks, Amazon, and Target.
7. Ibotta 💵💨 — Cash-Back App
Top money-making app for cash-back. ⭐
---
Key Features:
Free to use
Funds sent to your choice location
Bank account, PayPal, or a gift card
Cashless transactions that reward
Local and regional shops do not qualify as acceptable retail establishments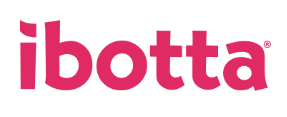 Pros
Access genuine cash rebates
App and add-on browser compatibility
Easy access to cash
Cons
Compared to other apps, this one offers a lower cash-back
Reasons to Choose this Provider ❤️‍
Another software that lets you earn money back on both in-store and online purchases is called Ibotta. To make money, you must do the same as with the others: create an account (which is free) and install the app or browser extension.
After that, you have three options for earning cash back: uploading your receipt to the app when you buy qualifying products, linking a store loyalty card before you shop to get access to special deals, and making purchases at eligible retailers through the ibotta app or website. Buying gift cards or introducing friends is another way for app users to earn rewards.
What to Expect 🌞
In order to unlock ibotta's money-saving features, users must first perform in-app activities. It doesn't take up too much of your time, but it may be an issue if you don't have much spare time. However, there are only roughly 300 supported stores, and uploading receipts is a tedious process.
Nevertheless, instead of waiting for checks to clear, you may have money sent straight to your ibotta account.
8. Foap 🎞️💨 — Videographer App
Best money-making app for photographers. 📽️
---
Key Features:
Free of charge
Software developers get a 50% share of revenue
PayPal is acceptable as a form of payment
Apple iOS and Google Android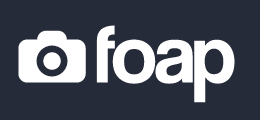 Pros
Does not need a single-lens reflex camera
No cash withdrawal minimum required
Cons
Only PayPal may be used for payouts
Reasons to Choose this Provider ❤️‍
Foap is a money-making software for iOS and Android smartphones that makes it easy to sell your photographs and movies, making it ideal for budding photographers and filmmakers. Download the app, make an account, and then add your media to the web gallery to start using it. It's that simple.
What to Expect 🌞
You will be compensated if an agency, brand, or another user on Foap purchases your work. But, you should know that the app will get 50% of the earnings. This means that if Foap sells your picture for $10, you will get $5 of it. On the other hand, a single photograph may sell several times, resulting in substantial revenue.
With the opportunity to earn even more money, you may submit images or videos to a particular project (which Foap calls "Missions").
9. Swagbucks 🈸💨 — Small Task App
Well-known money-making app for small tasks. 👔
---
Key Features:
Get credibility quickly
Sign up and spend $25 to get $10 free!
Refer your friends and get 10% more Swagbucks
Buy what you need with your points, or pay out through PayPal

Pros
Make $100 per month
Minimal cash investment
Cons
It's not worth it to earn Swagbucks; 100 SB equals $1
Most activities do not provide substantial point rewards
Rewards may take up to 10 business days to process
Reasons to Choose this Provider ❤️‍
Although while Swagbucks doesn't pay much, it does provide a number of different opportunities for users to make some extra money, such as cash back on purchases and other "tasks" such as doing surveys, watching videos, playing games, and more.
The best-paying surveys are limited in scope. Still, Swagbucks is the easiest solution requiring nothing more than a good phone to make extra income doing odd tasks or by earning cashback, but it won't pay as much as other side hustles.
This app uses a partnership with marketing establishments to pay its users. Spending money, viewing videos, filling out surveys, playing games, and surfing the web are all ways to earn Swagbucks (SB). No financial information is required to begin the set up process. The daily checklist function aids users in remembering potential revenue streams.
What to Expect 🌞
Even while most jobs are simple, not all of them provide the same quantity of SB. In exchange for participating in surveys that may last anywhere from five to sixty minutes, customers will get 40 to 200 SB. It may take a while to accumulate enough SB to cash out at the current value of 100 SB = $1.
Statistics are used to determine which surveys users of Swagbucks are presented with. Getting the better-paid surveys is offered only to people who fulfil certain categories, such as those who possess a pet boa constrictor or have two sets of twins.
If you attach a credit card, you may get cash back on purchases made in-store. New users may get a $10 joining incentive after making $25 in qualifying purchases via participating retailers. Swagbucks also provides bonuses for referring friends.
At this time, Swagbucks offers instant redemption for prizes, but it may take up to 10 business days to receive cash through PayPal or gift card codes.
10. Acorns 🌴💨 — Cash-Back App
Leading money-making app for micro-investing. 🌱
---
Key Features:
Prices range from $3 to $5 per month (depending on chosen plan)
Payouts by direct deposit into your checking account
iOS and Android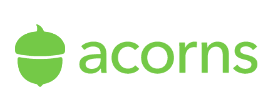 Pros
No needed minimum deposit
Simple to put money into investments
Individual Retirement Accounts, Bitcoin, and Bank Accounts
Cons
Not free to use
Smaller accounts have to pay a hefty cost
Value of account is subject to market fluctuations
Reasons to Choose this Provider ❤️‍
Acorns is a micro-investing programme that lets you put as little as a dollar a week towards your retirement, your stock portfolio, or even cryptocurrencies (Bitcoin Price Prediction for 2023) via exchange-traded funds.
By enabling Acorns to round up your purchases to the nearest dollar, your spare change will be invested in an ETF portfolio that is diversified over 7,000+ equities and bonds. With Acorns, you may sign up for reoccurring contributions, meaning that you can put away a little amount of money every day to build a sizable portfolio.
What to Expect 🌞
When consumers make purchases from the stores on Acorns' list of Found Money partners, they may choose to have a portion of their money invested. ESG (environmental, sustainability, and governance) funds are available for those who want to invest with more social and ecological responsibility.
If you want to invest for your children's future but don't want to break the bank doing so, Acorns offers a family account for $5 per month. A diversified portfolio, rebalancing at set intervals, guidance from Acorns' investing experts, and mobile access to your accounts are all included in this price.
The firm also provides an individual retirement account (IRA) called Acorns Later, as well as a bank account and debit card called Acorns Spend.
Takeaway Time! 📚 🤠
---
There is a plethora of money-making apps available to help you earn extra cash or perhaps make a full-time living as the globe gradually warms up to the growing gig economy. Choices may be made in a number of different ways, each of which is applicable to different situations and users.
If you're looking for the simplest way to get cash back, Rakuten is your best bet, while Swagbucks gives you a variety of possibilities. Drivers may quickly and easily make money on their own time by using the Uber app to drive or deliver.
Yet when it comes to sustainable income, the freelancing marketplace Upwork is unrivalled. Freelancers have the freedom to apply to as many jobs as they desire, all while establishing a name for themselves that may bring them more work and more pay in the future.
FAQs
Common questions about top money-making apps in Australia…
---
1. What are money-making apps?
Apps that help you make money make it easy to earn extra cash, or even make a living solely via contract employment. Apps that can help you make money include:
☑️ Freelancing
☑️ Driving
☑️ Food delivery
☑️ Do market research by answering surveys.
☑️ Perform errands
☑️ Get rebates on your purchases.
☑️ Market goods
2. What is the average price of a money-making app?
Most money-making applications are available for no cost to the user. Nonetheless, some may need payment of a user fee, which is often taken out of profits. It's important to verify the validity of any money-making programme that requires payment before committing to it.
3. How legit and secure are they?
The vast majority of applications that claim to pay you money for doing things like viewing movies, conducting surveys, or making purchases merely provide pennies for your time. Apps that are legit will also be transparent about their payment and security practises.
Investigate the developer if you are concerned about your money-making app. Check for customer reviews on the website or app store before signing up. The app probably isn't as great as it appears.
4. Can you really make money with an app?
In this day and age, anybody with a smartphone and an internet connection may use an app to make money. There are a plethora of user-friendly applications out there that will pay you to do things like fill out surveys, view movies, or make purchases. You probably won't get wealthy, but your income can certainly be augmented.
---
You Might Also Like: