Disclosure: Privacy Australia is community-supported. We may earn a commission when you buy a VPN through one of our links. Learn more.
10 Best SIEM Tools in 2023 (Vendors & Solutions)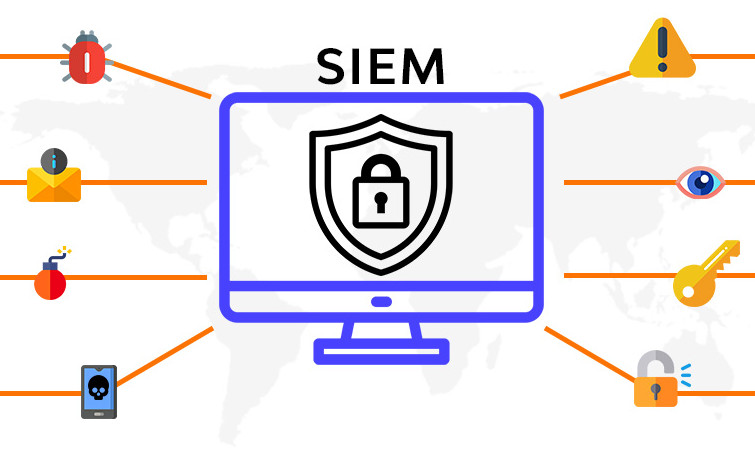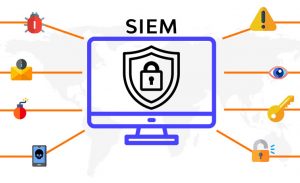 In 2023, a strong set of advanced security tools is what it takes to keep networks secure.
SIEM tools are one option that offers real-time analysis of a network's hardware, keeping a close watch and alerting when suspicious activity is found.
SIEM tools are rising in popularity, so you'll find a long list to choose from online. We've narrowed it down to just 10, all of which we'll share with you below.
Security Information and Event Management (SIEM): What Is It?
Security Information and Event Management (SIEM) is not just one tool. In fact, it's a group of tools that work together to keep a network secure. The idea behind most suites of tools is to provide a 360° view within a system, making it easier to spot suspicious activity.
SIEM is not a system that works alone, and the more tools included within, the better. That's because networks operate on a number of layers, all of which could be vulnerable to attacks.
SIEM secures these layers by offering automated detection, in-depth analytics, and a quick response, giving companies of all sizes a sophisticated form of protection.
Table of Contents:
How SIEM works 🖥️
---
One of the key processes behind SIEM is the collection and logging of information. These logs will put together information from network applications, security devices, and host systems, organizing them into one useful location for in-depth analysis.
Using this information, the tools will work to find vulnerabilities and identify threats within a network.
Instead of leaving skilled IT professionals to do all the busy work, SIEM tools take care of a lot of it and will only flag events that require further investigation.
In this way, false positives are reduced, and professionals can get back to the more important stuff and leave the busy work to automated tools.
Why Choose SIEM?
---
A lot of organizations are turning to SIEM for several reasons. One of the main reasons has to do with the tool's ability to log data and use that to prepare for attacks. It provides insight for IT teams, helping them find vulnerabilities that led to an attack and patch them so that it doesn't happen again.
While SIEM is not the only tool that organizations use to protect their network, it helps to fill in the gap that other tools like firewalls, VPNs, and antiviruses leave behind. It has the ability to monitor the system's behavior, checking for any activity that is out of the ordinary.
It's not just about what SIEM can do for organizations but also the message it sends out to clients who use their network. SIEM is a recommended tool for meeting requirements to qualify for regulations by top cyber management companies in the industry.
Key Things to Look for In SIEM Tools 🔎️
Before we get to our top 10, we'll show you some key things to keep your eyes open for when shopping for SIEM tools. You'll find that our top 10 checks all of these boxes, making them the best that you can find on the web today.
On our hunt, we looked for SIEM tools that have:
Gathering of both log messages and live traffic data
Tools for data analysis
Simple to install and easy to use
Detailed reporting and analysis
Log file management tools
A trial period to try it out before you buy it
A price that won't break the bank
There are a lot of tools out there and seemingly new ones hitting the web every day. It can be difficult to sift through them all, which is why we've skimmed the web for those that have key things to look for and additional features to keep organizations of all sizes safe on the web.
Our Top 10 Picks for the Best SIEM Tolls of 2023 🔝️
---
Now that you know the powers of SIEM and the things that we looked for when choosing our top 10, you can take a look at these reviews to browse extra features. Check out our top 10, find a few that catch your eye, and compare them to find the best match for your system security needs.
1. Datadog – Our #1 Pock for Best SIEM Tool
---
Operating System: Cloud-based
Pricing: $15/host/month
Datadog is a cloud-based platform that monitors in real-time and logs data as it goes. All events are then monitored automatically, checking for vulnerabilities or suspicious activity, reporting both back to IT professionals.
Key Features:
Real-time monitoring for instant detection
Tons of integrations to customize your security
Get access to logs, traces, metrics, and more
Fast out-of-the-box setup


When choosing Datadog, you'll have a powerful tool that takes little to no time to set up. Right out of the box, you'll score access to real-time monitoring and in-depth analytics to really get a feel for what's happening in your network.
Users can monitor all activity logs, using the Datadog dashboard or transfer them over to another analysis tool if they prefer.
Using a log of events from your device, Datadog will set out on the hunt for criteria that meet those of past attacks. When activity is detected, the log is automatically updated, equipping it with another set of skills to monitor for specific attacks. This automatic response gives the IT pros a break and leaves them chasing other more serious issues.
Though Datadog's detection tools and criteria are great on their own, companies can choose to make their own rules, tweaking the monitoring technology to fit their needs too. Any changes made are automatically updated on the cloud and used during monitoring from thereon.
Pros
Try Datadog for 14 days free
Setup is quick and works immediately
Options to customize monitoring
Real-time detection
Cons
The system can take a bit to get used to
2. SolarWinds – Most Feature Rich SIEM Tool
---
Operating System: Windows
Pricing: $3,800 one-time fee
SolarWinds is a great option for any company that's looking for an affordable SIEM tool option that offers a top of features. Not only are their prices some of the most competitive, but so are their tools, crushing the competition with innovative and advanced features you won't find for a price like this.
Key Features:
Automated log searches
Access to advanced tools
Affordable pricing
30-day free trial

For companies that are looking for a feature-packed option that won't break the bank, SolarWinds is a solid choice. They offer detailed real-time events and advanced analysis tools for an in-depth look at system activity and function.
When companies want to take a look at how their system is working, all they have to do is head to their dashboard. The setup is easy to use and navigate, giving users full access to detailed reports of events and a look at all alerts. Reports and more are simple to understand thanks to visualization tools that offer to chart, graph, and more.
Pros
Access to customer care 24/7
Templates for quick setup
Analysis of past events
Real-time detection and automated logging
Cons
An advanced platform might not be suitable for those without in-depth IT knowledge
3. Perch – Most Innovative SIEM Tool
---
Operating System: Windows and Mac
Pricing: $10/month per user Perch doesn't just stop at network systems, checking out network emails, and more. Perch Security is a ConnectWise solution, sending all collected information back to an in-house Security Operations Center (SOC).
When threats are detected, there is an automatic threat response, making it simple to detect and stop attacks.
Key Features:
Continuous and real-time monitoring
Automated threat response
Activity tracking and logging
Automated threat response

Perch is not only easy to set up but, even those without extensive IT knowledge can use it. They offer training via live videos and documents to learn the system and make the most out of automated security and reporting.
Organizations can set up their system how they would like, taking advantage of the interactive dashboard. From there, they can browse features and add them or take them away, creating the experience they want from their monitoring. Plus, all of that for just $10 per month makes it an affordable option for SIEM tools.
Pros
Helpful customer care
Affordable
Easy setup and options to customize security
Automated response to attacks
Cons
No free trial
Can take a bit to get used to
4. Sonrai Security – The Highest Compatibility
---
Operating System: Cloud-based SaaS
Pricing: Starts at $25,000 per year
Sonrai Security offers organizations an in-depth look into their system. It essentially monitors all parts, using its integrated graphing technology. Layer upon layer is monitored in real-time, with logging of all events to provide better insight and overall security.
Key Features:
Advanced behavioral analytics
Intrusion detection
Data visualization

With Sonrai Security, organizations have access to advanced tools with the most cutting-edge technologies. Sonrai features a graphing technology that extends into each layer of a network, leaving no area unturned.
Users will get detailed risk assessments and more to combat all of their known and some unknown threats.
By assessing behavioral analytics, automated detection can spot activities that seem suspicious, creating alerts and managing them if necessary. It's a strong asset to have in today's web environment, one that will keep networks safe from the inside, out.
Pros
Integrated auditing and risk management
Access to audit trails and event logs
Risk assessments and automated alerts
Cons
No access to threat intelligence
5. Splunk Enterprise – Best SIEM Tool for Scalability
---
Operating System: Windows and Linux
Pricing: Vendor quotes only
Splunk has made a name for itself as one of the most popular SIEM management solutions on the planet. They have an innovative machine-learning setup that monitors and reports activity, giving companies peace of mind.
All alerts show up in the dashboard, where users can decide what happens next or create detailed visuals that provide deeper insight into the network.
Key Features:
Real-time network monitoring
Analysis of past threats
Asset investigator for attack prevention
Though it might sound super advanced, the platform from Splunk is easy to set up and use. From day one, real-time monitoring technology will take a look at the network, searching layers for any activity that seems suspicious.
If there is activity unlike that of the system at any time before, Splunk's technology will create an alert automatically so that IT teams can check it out.
The fact that this technology can not only search based on past vulnerabilities but protect from new ones is the reason why it provides a solid security option for companies of all sizes. The more data of monitoring and logging are obtained, the better protected systems can be, protected from future malicious attacks.
Pros
Advanced behavior analysis for zero-day threats
Easy to use interface with a customizable dashboard
Great for enterprises of all sizes
Access to prioritization of events for better more pinpoint security
Cons
Pricing requires a chat with the vendor
Might be too advanced (and costly) for small-scale businesses
6. Azure Sentinel – Perfect Tool for Large Scale Security
---
Operating System: Cloud-based
Pricing: $100 per 100GB per day
Azure Sentinel comes from IT giant Microsoft, backed by a reputable name in system development and security. Azure is cloud-based, working to monitor for threats and stop them before they can cause damage to systems.
Azure allows businesses to scale their security coverage to their needs, helping them find the perfect price point for their network security.
Key Features:
Cloud-scale data collection
Minimal false positives with a collection of previous threats
Rapid response to incidents
Automated tools that detect suspicious activity in real-time

Coming from the genius security team at Microsoft, Azure is backed by years of some of the most innovative technologies made to protect network systems from the threat of aggressive attacks. Though it has huge potential, companies can choose their coverage, scaling up or down depending on their network security needs.
Not only does this powerful monitoring tool collect data but, it creates a detailed database of all previous attacks and normal system behavior, cross-referencing the two when suspicious activity is detected.
Instead of making visualization complicated, Azure makes it simple with a one-page detailed look at system health and activity such as CPU usage and traffic.
Pros
Easy to deploy and easy to learn
Uses AI to monitor, detect, and report suspicious activity
Detection of both known and unknown threats
Reduced rate of false positives
Cons
Logging techniques could use some improvement
7. EventTracker (Now Netsurion) – Best Fast-Response SIEM Tool
---
Operating System: Windows and Linux
Pricing: Starting at $5,000 per year
EventTracker is a security solution that automatically monitors and detects alerts. Using a number of integrations and features, this SIEM tool provides a response to both insider threats and threats that appear outside of the system.
It provides a well-rounded and in-depth look at overall security and helps companies better equip their network.
Key Features:
Real-time monitoring
Behavior profiling and comparison
Log management and reporting
Access to detailed analytics


EventTracker comes with the ability to monitor, predict, prevent, and protect an entire network. Using automated tools and sensors that are spread out throughout, this SIEM tool works to profile behavior and find both new and previous threats. Using these observations, companies can keep their systems protected and know when suspicious activity is taking place.
Monitoring is 24/7 and alerts and logs are collected of all activity. Automatic responses are done according to previous inputs of response rules, which IT teams can tweak if they need to.
Users can go to their dashboard at any time and see how the network is behaving, using that info to increase security where they need it most.
Pros
Automated detection and defense
Access to 24/7 monitoring
Customer care and support around the clock
Lots of integrations
Cons
Setup is challenging
Response rules can be difficult to add
8. Rapid7 InsightIDR – Best Cloud-Based Option
---
Operating System: Windows and Linux
Pricing: Priced from $19 to $2,000
Rapid7 InsightIDR is an all-in-one security suite that's perfect for companies of all sizes. They not only monitor networks but detect, protect, and predict threats.
Using a cloud-based platform, they are able to provide scalability to extend or drawback network security, allowing companies to choose the coverage they need.+
Key Features:
Endpoint detection and response
Analysis of network traffic
Deception technology that searches for masked threats
File integrity monitoring

With a ton of pricing plans and available integrations to add, Rapid7 is one highly customizable network security tool. Using their cloud-based platform, their tools have the power to continuously monitor systems and report any activity that raises red flags. In addition, companies can bundle up on integrations and create the coverage they want.
Not only does Rapid7 take a look at the entire system, but they also look at databases that feature malicious domains and URLs, keeping systems from connecting to them.
The SIEM tools also monitor system behavior, noting changes that could mean the system has been breached.
Pros
Continuous scanning and monitoring
Behavior assessment
Results come in an easy-to-understand format
Users can create device groups and create the security monitoring they need
Cons
Lots of updates
Some complaints about the number of false alerts
9. CybrHawk – Top Real-Time Tool
---
Operating System: Windows and SaaS
Pricing: Starts at $399 per user per month
For companies that like to set up their security the way they want it, CybrHawk is a solid choice. Not only does it monitor system activity, but also ensures that all companies are compliant with today's cybersecurity policies.
It's not just about security with CybrHawk, with a long list of other available features to choose from.
Key Features:
Asset tagging and audit trails
Incident management and patch management
Policy management
Real-time monitoring and detailed risk assessment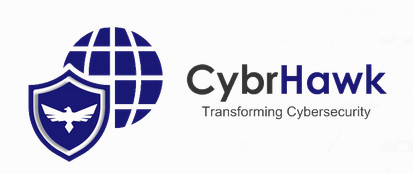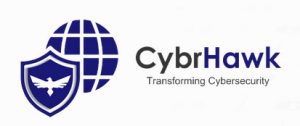 Starting with configuring the tools how they would like them, companies can jump-start their network security and enjoy advanced monitoring along with protection of financial data.
Through in-depth behavioral analytics, companies can use analysis tools to make sure the system is working well, catching even the slightest change that could result in an exploited vulnerability.
From a vulnerability assessment to in-depth risk management, CybrHawk helps systems secure their network and even prevent future attacks from taking place. There are detailed online trainings and webinars, all of which can be used to get the most out of every feature.
Pros
Different subscriptions and pricing are available
Patch management and detailed incidents reports
Real-time monitoring
Tons of integrations and features to customize security
Cons
Cloud and SaaS-based only
The only access to chat for customer care
10. ArmorPoint – Most Secure SIEM Tool
---
Operating System: Windows
Pricing: Starts at $250 per month
ArmorPoint is a great choice for companies that are looking for more visibility into their network. With help from a number of monitoring tools and detailed reports, they can have access to what's going on in the system at all times and enjoy instant threat detection.
Using the ArmorPoint dashboard, users can create the coverage they need and the reports that help them better monitor.
Key Features:
Behavior monitoring
Continuous monitoring 24/7/365
Performance monitoring and detailed CPU usage reports
Event recording


When a threat is detected within a network, ArmorPoint SIEM not only identifies it but blocks it from extending further into the system. Detection is quick and accurate thanks to continuous monitoring and behavior assessment, alerting when there is something that needs attention.
With the help of detailed recording of an incident, companies can rest assured that their system will be protected from not only previously known threats, but also zero-day threats that could attack a system at any time.
Dashboards are customizable and reports can take any shape or form that's easiest for presenting data. Apart from access to reports of collected data, users can also receive reports on other security aspects.
Pros
Detailed audits and reports
Lots of additional tools to add to the setup
Single point of contact for reporting all issues
Constant monitoring and behavior comparison
Cons
Costs can add up quick
Online configurations can be difficult
Must-Have SIEM Features
---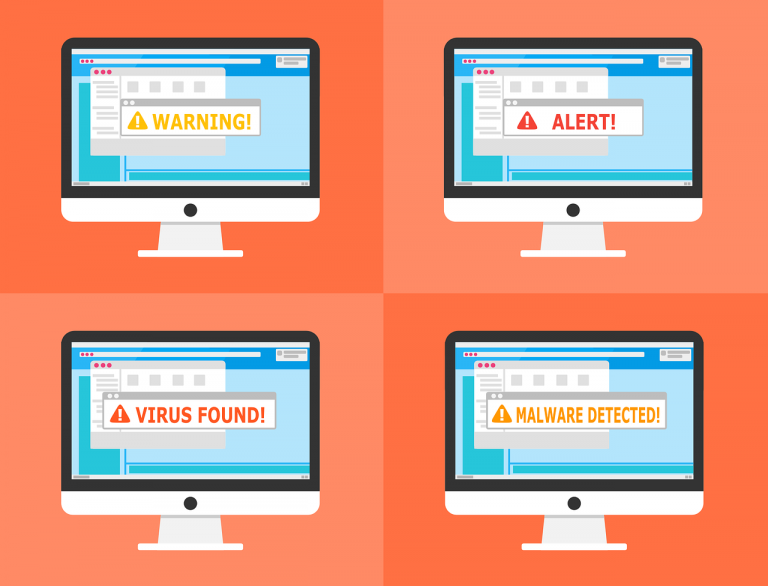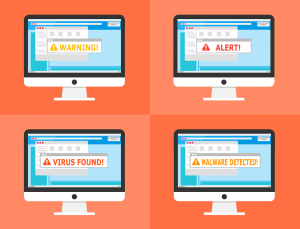 When organizations are on the hunt for extra security to protect their network and customer data, SIEM is a solid option.
The only part that might get confusing is choosing a tool, especially with new ones popping up on the web every day.
That's why we're here with a look at must-have features, some of which are total make-or-break deals.
Check these out and learn how you can amp up your security with SIEM.
Real-Time Data Collection
One of the key components of SIEM tools is data collection. It's not just about collecting data but also about doing it in real-time to have an aggressive defense against some of today's most advanced attacks.
SIEM works by collecting data and logging it, learning as it goes. The more information it has access to, the more effective it can be at finding suspicious activity long before it can cause any damage. When SIEM tools collect data in real-time, they not only beef up their ability to protect, but they also do so at the moment so that there is no lag time in finding a solution.
Log Correlations
While it's great to collect data and place them into neat logs, it's also critical to make use of that information. That's where log correlations come in, interpreting results and comparing them to other previously collected information.
These logs take a lot of busywork off of IT pros' plates, giving them the details they need to implement better and more tight-knit security practices. When using logs, attacks and malicious activities monitored over time are collected and used to alert devices when there is a potential threat.
Notifications and Alerts
It's one thing to collect data and log it but, if IT pros don't know about it, how can they jump in and fix it? Finding a SIEM tool that offers options for real-time alerts and notifications is a lifesaver, capturing the attention of analysts when they are needed the most.
In the IT world, the mean time to detect (MTTD), is a critical number. The longer that suspicious activity is left within a network, the more damage it can potentially cause. That's why it's best to find activity fast, get to the root cause, and find a solution to patch to keep systems under control.
Analytics and AI
Analytics and AI are like a second pair of hands for security teams. They can use them to sort through alerts and find the most threatening and even help them set rules that will automatically activate when suspicious activity is detected.
On top of that, they can use collected information about alerts to make tools work more efficiently and even create quick automated patches.
AI is the tool that implements these automated tasks, using an advanced machine learning algorithm made to look for key patterns that lead to vulnerabilities. AI is one sure way to improve a system's security and can even help analysts investigate and manage their threats more efficiently.
Reporting and Dashboards
It's not just about finding malicious activity all the time but understanding how to read your network. With help from reporting and dashboards, IT teams can take a look at collected information at any time and even customize reports to get a view of things the way that they like them.
Learning the ropes of proper reporting and how organizations can make it work for them, organizations can take steps to create reports that give them insight into their system's health and areas that need improvement.
Sometimes, executives want a look at how their network is performing and find ways to make improvements on average time to mitigate and detect threats. Using an interactive dashboard, analysts can create these reports and set them up in the best way to show results that paint a clear picture of system health.
Security Workflows
Last but not least, a solid SIEM tool will feature a security workflow. A security workflow is a SIEM tool's method of detecting, managing, and reporting attacks. These workflows are meant to happen in a step-by-step manner, making advanced security and detection possible.
Not only do solid workflows create a means for better analysis but, they also help security teams spot weaknesses within their system. Using these weaknesses, they can take steps to optimize them and create a stronger workflow that doesn't have so many holes.
Advanced SIEM tools offer organizations the ease of automation when it comes to workflows, making one step after another happen on their own without any physical action needed. This not only speeds up the entire process but can take loads off of security teams to allow them more time to work on larger issues and spend less time chasing alerts around.
The Pros and Cons of SIEM
---
When cybercriminals gain access into a network or system, the longer they're left undetected, the more damage they can cause. It's because of that reason that tools like SIEM are a solid defense against data breaches and attacks, cutting down detection times and monitoring around the clock.
Even though it sounds like something that all companies should have, there are some drawbacks to be aware of. Before adding SIEM tools to your current security setup, here are a few things to keep in mind.
The Pros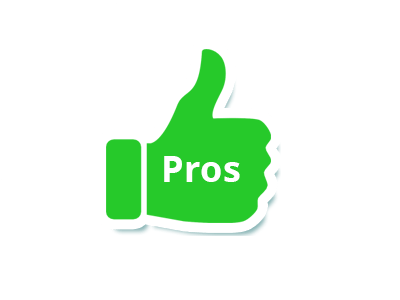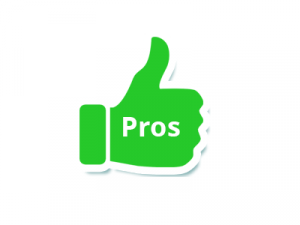 As you might have guessed, there are a lot of pros, no matter what size of business you're working with. When you decide to add SIEM to your current network security solutions, here are some of the benefits you can expect.
Increased Peace of Mind ✔️
The main benefit that comes with adding a tool like SIEM to an organization's cybersecurity setup is added protection.
SIEM tools have the ability to monitor layers within a system in real-time and can even send instant alerts when any suspicious activity is observed. All of this at a speed that most security analysts can't match, making it well worth the cost.
Not only do SIEM tools work to log and monitor known attacks, but some are there to help detect zero-day threats, something that is a threat to all organizations.
Unknown threats that go undetected and have no current protocol against them cost organizations lots of time and money, two things that they need to keep afloat. Adding SIEM helps add peace of mind, keeping security teams ready for bigger and better things.
Detailed Analysis ✔️
The more complex that networks and systems get, the more that organizations are looking for transparency. Visualization is a powerful tool that allows analysts to get a glimpse of what's happening in their network at all times.
Security teams can take a look at their system and its performance at any time and even get detailed reports and feedback so that they can optimize their SIEM tools.
Stay in Compliance ✔️
Because the use of the internet is on the rise, organizations are regulated more than ever. This helps to protect visitors, making sure that the organization has everything set up and running smoothly before users visit their website.
Without complying with regulations set up by governments or other entities, organizations could face fines or even risk the ability to keep their website up and running on the web.
Configurable ✔️
The web is full of websites of all types, all of them unique to the companies and individuals that create them. Organizations are not a cookie-cutter version of one another, with different organizations needing different tools and features that they can tailor to their security needs.
SIEM tools offer organizations a way to customize their coverage, their features, and their reports, allowing them to set things up the way they like them and organize their tools to get the best out of their network security needs.
The Cons
While there are a lot of pros to adding SIEM tools into the mix of network security, they are not without drawbacks.
Make sure that you consider these before adding them to your current security setup to avoid and unforeseen issues in the future.
It's Time Consuming ❌️
Perhaps the biggest downside to SIEM tools is the fact that it takes a lot of time to set up and, in some cases, to figure out.
For those looking for instant security, SIEM is not the answer, as there is just too much to do in the beginning.
First of all, organizations will have to integrate current controls, add devices, and add hosts before they can start enjoying SIEM tools. This can take up to 90 days to get started, and sometimes even longer due to calibrations and configurations.
The more time that security teams spend on these tools, the better their coverage can be and the easier it will be for them to analyze the results coming in.
Requires Expertise ❌️
There are some IT tools out there that work right of the box and are pretty simple to figure out. In most cases, SIEM tools are not one of them, requiring knowledge of the system and overall expertise in network security and setup.
The reason why such skilled IT experts are needed is due to the implementation of the system, which takes a lot of knowledge. The better it's set up, the more effective it is at detection, logging, monitoring, and more.
While the cost of both technical expertise and SIEM tools is affordable to large organizations, it can be out of reach for smaller companies online, which is why some often lack security. While it's worth the investment, in some cases, it could be too far out of reach.
It's Costly ❌️
Another downside that makes SIEM seem less attractive is the cost. The cost comes from the need to pay technical experts, but also to purchase a suite of tools.
Together, these two things can easily send the price tag well into the hundreds of thousands per year, something that not every company under the sun can afford.
The cost is not just something that hits companies initially but also reoccurs over time. The costs for maintenance, repairs, and management of SIEM tools are something that those who purchase need to be aware of.
False Positives ❌️
False positives are a cybersecurity team's worst nightmare. They not only waste time but they can also drive-up costs if repairs are initiated.
Some SIEM tools are known to produce a lot of false positives, and some are not yet advanced enough to distinguish between those that need attention and those that do not.
When skilled IT workers set up SIEM tools within a network, they can configure the tools in a way that produces 10,000 or more false alerts. If they're left to chase them and find real alerts within 10,000, they might not be able to achieve it and/or may leave some real alerts behind.
The last thing that cybersecurity teams need are alerts that waste time, requiring an accurate and automated tool that can reduce false positives and take action without initial interaction.
Before you Go
---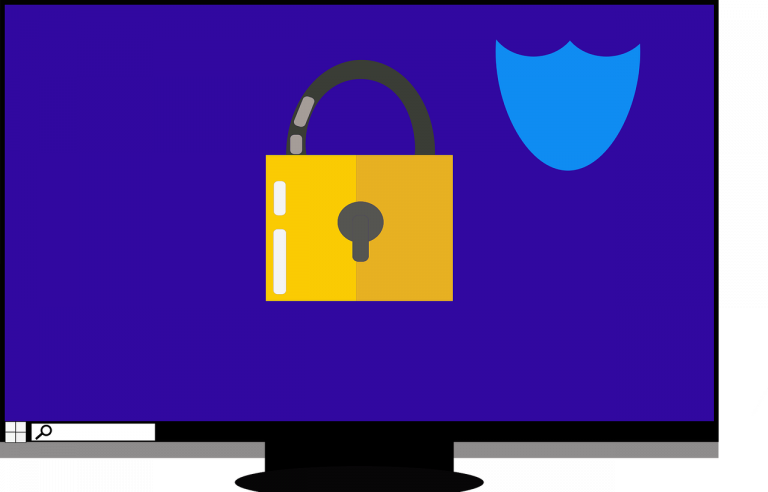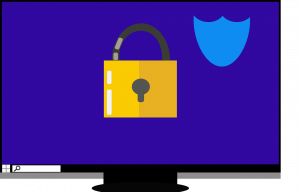 SIEM is a powerful tool, one that organizations of all sizes can benefit from. If you're considering adding SIEM tools to your current security setup, be sure to consider the pros, the cons, and available features to tailor your security to your network.
We narrowed down our list to 10 of the best SIEM tools that 2023 has to offer, leaving you with some solid options to check out.
Take advantage of free trials when you can and weigh your options to amp up your network security, doing it with one of today's most powerful network security tools.
---
You Might Also Like: