Disclosure: Privacy Australia is community-supported. We may earn a commission when you buy a VPN through one of our links. Learn more.
Best Trading Platforms for Beginners in Australia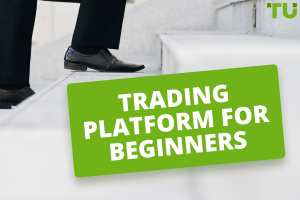 Trading platforms are popping up all over the web, making it easier for Aussie investors to jump on board. Still, choosing one as a new investor can be intimidating.
That's why we've taken to the web and found 6 of the best platforms out there for first-time investors.
The last thing you want when dealing with your money is to feel unsure. To get you in the right gear and set you up so that you're ready to buy, sell, and trade, find a platform that's filled with educational resources and practice like demo accounts to keep your finances safe while you learn the ropes.
Table of Contents:
How We Pick Our Platforms
---
We know what you might be thinking, why trust us, right? Well, we take a selection of these platforms seriously, looking for those that meet a certain set of criteria. When we set out to make our lists, we look for a few things, including:
Regulations
One of the first things we do is sift through trading platforms and narrow down our list to those that are regulated. We like to see regulations from top authorities like ASIC and CySEC. Both of these entities guarantee that you'll have a fair and safe place to trade, two things that you shouldn't pass up as an investor.
Fees
Fees are a definite make or break. When platforms have too many fees, it takes away from your overall investment. While we are okay with some fees (especially for solid services), we don't like to see too many. We check for:
Brokerage fees
Withdrawal fees
Inactivity fees
Account minimums
All of these are important to deciding if a platform is right for you. The goal is to go with a platform that will provide you with the financial services you want without taking too much out of your pocket.
Features
Once we see that two of the most important things check out, we start to get into the finer details. Features are what set a lot of trading platforms apart, making trading easier and more efficient. Some of the key features we search for include:
Research – We like to see available integrations and on-site resources like analysis tools. Most of the best platforms offer access to graphs, charts, and more, all of which help to provide a better understanding of the market.
News – Several markets out there reflect current events, which is why it's recommended to always keep up with the latest news. The top platforms offer news updates and keep a tab on company announcements.
Customer Care – Anything that involves your money requires special care. For that reason, you want to be able to get a hold of someone whenever you have an issue. We like to see phone numbers and live chats as well as other ways to get in contact with a live agent around the clock.
Available Markets
These days, the best investors recommend the diversification of your portfolio. One of the main reasons why is because of the money-making possibilities, choosing markets that work opposite from one another, so you keep a constant uprising balance in your account.
User Experience
The ease at which you can log in and start trading or learning is critical in the 21st century. No one wants to experience lag time or take lots of routes to get to one convenient place. We look for trading platforms that offer seamless user experiences both on the website and through the app.
Our Top Trading Platforms for Beginners
---
1. eToro – Best Overall Trading Platform for Beginners
---
Key Specifications
Regulators: ASIC
Minimum Deposit: $200
Deposit Fees: $0, though currencies are in USD (0.5% fee)
Withdrawal Fee: $5 – minimum withdrawal $30
Inactivity Fee: Yes. Kicks in after 12 months and costs $10/month.
eToro AUS Capital Ltd ACN 612 791 803 AFSL 491139. OTC Derivatives are speculative and leveraged. Capital is at risk. See PDS
Pros
Never pay commissions on stocks
Advanced trading tools
Access to international stocks
Trade crypto, forex, and more
Cons
Currency is always in USD
No platform integrations like MT4
eToro has been a solid name in online trading for several years now. They offer Australian investors the opportunity to trade stocks, forex, crypto, and more, all from the same account. They offer useful trading tools and other features that kick them up into gear and start them off on the right foot, giving them up-to-the-minute info on the market and more.
Even though all trades are for US shares and all transactions are calculated in USD, Australian investors still have a shot to invest, making the most of what the top stocks in the world have to offer.
Advanced Tools
eToro doesn't have integrations but, they offer features that make you wonder if they need them anyway! From market data and news to a useful feature known as copy trading, new and seasoned investors will rejoice. Using copy trading, investors can look to professional traders and make the same moves they did, taking advantage of their in-depth research.
Opportunities to Diversify
While it's a bummer that there aren't any AUX shares, Australians can take advantage of the many strong markets found in the NYSE. Other global markets are available too, allowing investors to truly diversify their portfolios. From stocks to indices and more, traders are sure to find something that satisfies their financial goals.
Manage Risk
Risk is something that all investors want to avoid, staying far away from the things that can affect their balance. With eToro, you can configure your account to maximize your trades and reduce your risk. Add stop losses to all of your trades, making sure that your account is protected from the unexpected.
2. CMC Markets – Best Online Trading Platform
---
Key Specifications
Regulators: ASIC and FCA
Minimum Deposit: $0
Deposit Fees: $0
Withdrawal Fee: $0
Platforms: MT4
Inactivity Fee: Yes
Pros
Low brokerage fees
Award-winning trading platform
Lots of trading options
Lightning-fast trades
Cons
Global shares have high minimum trades
International brokerage fees are high
For more than 30 years, CMC Markets has been in the game of facilitating online trades. Choose from local and international shares, all of which could get you closer to your financial goals. Fees are relatively low across the board and the website features a long list of extras that investors can use including real-time market updates and access to state-of-the-art analysis tools.
Brokerage fees are either 0.1% or $11 when trading and ASX products include Shares, ETFs, and Warrants. When using this platform, you'll get access to lightning-fast trades, most of the processing in less than one second.
Easy Account Creation
When you choose to open an account with CMC Markets, all you'll have to do is head over to the home page and click on 'apply now.' From there, you'll need to provide a few details like your driver's license number and information about your linked bank account.
Account creation is instant though you will have to verify your identity, which could take up to one day. It's quick and it's not complicated and it's 100% free.
Base Currencies
Base currencies make trading with Forex much easier. CMC Markets accepts a number of base currencies, including the Australian Dollar, the U.S. dollar, and the British pound, just to name a few. When it comes to depositing, they offer investors a number of options including all major debit and credit cards and popular e-wallets like PayPal and Skrill.
Order Types
Whether you're accessing your account from your PC or your mobile phone, you'll be able to process a number of orders including limits, stops, and even trailing stop-losses. Other more advanced order types are available, which include Good 'til cancelled (GTC) and Good 'til Time (GTT).
3. Superhero – Best Low-Cost Trading Platform
---
Key Specifications
Regulators: AFSL
Minimum Deposit: $100
Deposit Fees: $0
Withdrawal Fee: $0
Inactivity Fee: No

Pros
Shares in Australia are only $5 per trade
$100 minimum investment
No fees for inactivity or monthly subscription fees
Interactive mobile app
Cons
No international shares are available
Not CHESS sponsored
Superhero is considered a new kid on the block, hitting the web in 2020. During their short time, they have made a name for themselves as one of Australia's most affordable Fintech trading platforms. While they are low-cost, you won't find all of the bells and whistles you get with other platforms. Instead, you'll have a straightforward trading platform that makes it easy on the fees.
For trades in Australia, investors will pay just $5 flat and they can start trading for as little as $100.
Straightforward Platform
When you choose to make trades using the Superhero app, you won't have much trouble at all. Right in your hand, you'll have access to your account for quick trading, reports, and a real-time dashboard with updates. Though the platform is simple, it comes with a number of top-notch features like providing your tax liabilities and keeping tabs on your account balance.
Low-Cost Investing
When you choose to invest, you shouldn't have to shell out a ton of money, which is something you can avoid with Superhero. Start trading for as little as $100 and don't worry about account fees.
Tax Reporting
As a new investor, there is one area that can leave you confused, your taxes. Superhero takes all of the guesswork out, reporting everything included on your platform, including stock holdings and more. You'll get comprehensive reporting and more to make tax time a breeze, even your first time around.
4. SelfWealth – Best Domestic Trading Platform
---
Key Specifications
Regulators: ASIC
Minimum Deposit: $100
Deposit Fees: $0
Withdrawal Fee: $0
Inactivity Fee: No.

Pros
There are no fees to worry about
Access to stock analysis and live pricing
Account funds are secured
Free access to SelfWealth's premium account
Cons
All shares come with a fee of $9.50
Only offers trades in AU and US
SelfWealth is perfect for first-time investors. It offers low-cost online trading with a handful of useful features that makes trading simple. They offer a flat-fee structure for all trades and access to markets both in the AU and the US. Investors can choose from a number of accounts, even opening one for their children.
SelfWealth has been around since 2012, learning a thing or two about what investors want. That's why they have an easy-to-use platform and offer customer service via live chat, email, and more.
Virtually Fee-Less
One of the top perks about opening an account with SelfWealth is that you won't lose your investments to fees. There are no maintenance fees, no fees for adding or withdrawing funds, and no fees for letting your investments sit and grow. The only fee you'll pay as an investor is a trade fee, though it's a flat $9.50 regardless of the amount.
Account Types Galore
Some online trading platforms just offer new traders one simple account. With SelfWealth, investors get to choose from a number of accounts, including an individual, a joint, and even options to open accounts for children to start saving money for all the big things life throws your way.
A Helpful Community
In addition to all of the marketing tools, investors can have access to some of the top traders within SelfWealth, seeing how they do things. Watch and follow their portfolios and adjust yours how you would like to start trading like the pros. Check out their performance and find out what it means to diversify and how you can start enjoying more out of your investments, with a detailed look that you can score fright from SelfWealth's platform.
5. Interactive Brokers Australia – Best for Educational Resources
---
Key Specifications
Regulators: ASIC
Minimum Deposit: $0
Deposit Fees: $0
Withdrawal Fee: $0
Inactivity Fee: No

One of the reasons why we picked this trading platform is because of the seemingly endless tools you'll find. They offer low fees and brokerage fees of only $5 or 0.08%. Apart from innovative tools to skim the market, Interactive Brokers offers investors the chance to track high-performing portfolios, allowing them to get inspired or copy for a chance to perform as top investors do.
Pros
Great for active investors
Fees are low (including brokerage fees)
Track top-performing portfolios
Options for both ASX and Forex
Cons
Fees for inactivity
A few features are not offered to Australian investors
The Platform
The platform is interactive and easy to use, allowing investors to log on via desktop and mobile. It's customizable and, though it might be overwhelming at first, it becomes easy to navigate once you get the hang of where everything is. From your home page, you can get a glimpse of what the market is doing and see how the portfolios you're following are performing too.
Domestic and Global Investing
ASX has some solid stocks but, it helps to start diversifying. One way to do that is to take a look at what you can find in international shares. International Brokers offer investors the opportunity to trade in 26 different markets, 24/6. To further encourage investing in foreign markets, they offer fractional shares, where investors can set a dollar amount instead of several shares to buy into big-name stocks at a fraction of the price.
Long List of Order Types
When it comes to ordering types, you won't be short of commands. There are order types for both beginner and seasoned traders, some of which include:
Stop
Stop limit
Market on close
Trailing stop limit
Trailing stop
6. Sharesies – Best Bang for your Buck
---
Key Specifications
Regulators: ASIC
Minimum Deposit: $0
Deposit Fees: $0.10 per transaction
Withdrawal Fee: $0
Inactivity Fee: No

Though you may find it too hard to believe, there are some trades on Sharesies that Australians can buy for just $0.01. It's the perfect platform for investors who don't want to empty their wallets trading and just want to get a feel for how the market works while working on growing their portfolio.
If that sounds like something you're ready for, then we've got good news. Your Sharesies account will take little to no time to set up and any requires no maintenance fees. That means that you can get in and trade in no time, seeing if your beginner's trading luck kicks in.
Pros
Both ASX and international shares are available
Simple to use and setup
No minimum investment
Shares as low as $0.01
Great for investors of all levels
Cons
Features are standard and not advanced like other platforms
There is currently no app
Transaction Fees
While there are no fees for anything else, traders will find fees for certain things, including transactions. The transaction fees are low and are only 0.5% for trades up to $3,000. In most cases, investors will see around $0.10 or less for each transaction, receiving their bill at the end of the year.
Simple Setup
Anyone over the age of 18 with proof of ID and a tax file number can sign up with the platform. It's quick and requires that investors answer a few questions about themselves before account verification. Account verification does take some time, though there is nothing for the investor to do except sit back and wait to see what happens.
Trading Options
Whether it's shares in Australia or shares in other countries, investors have a ton of choices. Trade shares and ETFs, getting the opportunity to invest in other markets that you might not have thought of before. It's best to browse and find which markets are the most promising, jumping in on those that are sure to have a decent return.
How to Start Trading in Online Platforms
---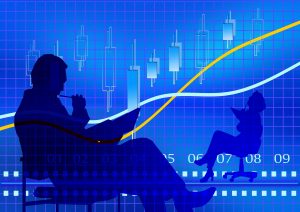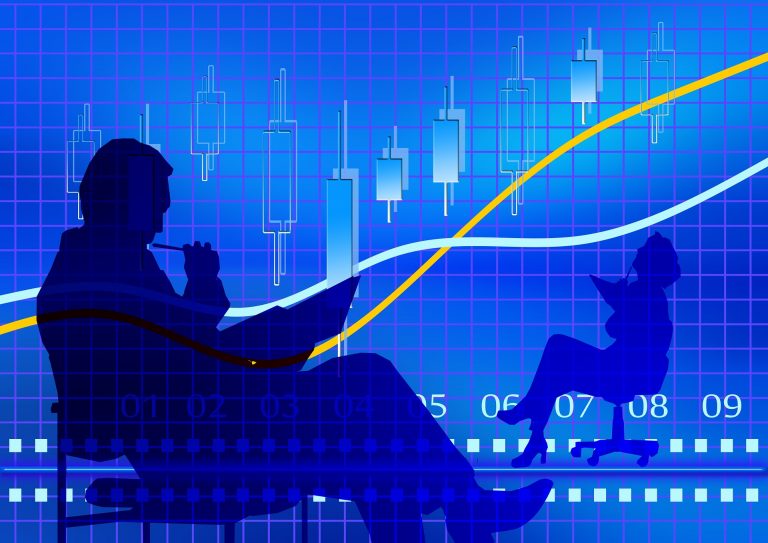 To start trading stocks in Australia, there are some things that you'll have to do first. Among them is choosing an online trading platform, signing up, and verifying your ID. That's not all you'll have to do to make the most out of your trading experience, which is why we're here to explain.
Below, we'll guide you along the process of trading online in Australia, helping you finally get started on the route to developing your financial future.
Find your Platform
To trade in Australia, you have to have an account setup. We suggested 6 of the best trading platforms for beginners, all of them coming with a long list of the amazing feature that is sure to get you off on the right foot. Take a look at them and choose one that catches your eye, following along to these other steps to start trading.
Sign Up
Sign-up is simple with most online trading platforms, requiring that you provide basic information at first. Once your email is verified, you'll have to provide more details, which is why you should use a secured browser to prevent the leaking of sensitive data. Some of these details will include your banking information and your tax number, both of which are required to get things rolling.
Link a Banking Account
Most trading platforms require that you link a bank account, making the process easy to add and withdraw funds. To do so, you may need your info handy including your routing number and account number.
Submit your info
Once you have everything filled out and ready to go, it's time to submit your application. Most online trading platforms won't take longer than one day to look over your information and verify it, giving you the chance to log in and start trading in no time.
Learn
As a new investor, one of the first things you'll want to do is start learning the ropes. Most online trading platforms for beginners offer some sort of demo where you can try out the entire process without investing a dime. The more educational tools you use the better, getting the hang of things before you finally start trading in real markets using your investments. Don't rush into trading and be sure you have a good grasp on the basics and more before you get started.
Buy
Now, it's finally time to buy! Be sure that you do your research and choose stocks and other investments that suit your financial needs. Take advantage of advanced tools that you can find in some of Australia's top trading platforms, including copy trading to see how the pros do it. Also, consider adding things like stop losses and more to make sure you don't lose money if the unexpected happens.
Observe
Once you invest your money, your job is far from over. You need to keep an eye on your funds and make sure that they are doing what you want them to while in the market. Use the platforms for the trading platform you choose to get a look at graphs and stats of real-time data as it changes throughout the day. This could help you keep track of your investments, finding ways that you can maximize your return.
Trading Platform Guide: All You Need to Know
---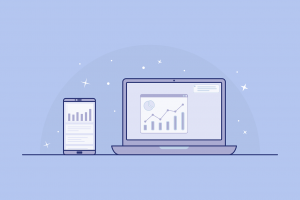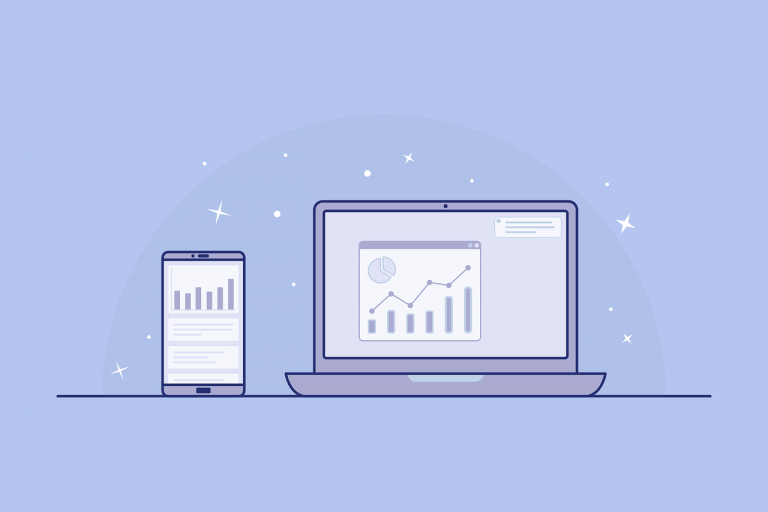 To get the most out of your trading, there are a few things that you should do. Below, we'll share a trading guide that will give you all that you need to consider to get things rolling and learn the ropes in no time.
Considering the topics in this guide will help you determine how to maximize your investments and start getting the gist of what trading is all about.
How to Pick your Platform
While most of the platforms we shared above might seem like your best bet, you'll need to narrow your choice down to one, at least for now! To do that, there are some key features that you should compare and contrast, using them to get you closer to finding your perfect match.
The Fees
First and foremost, you need to take a look at the fees. Trading platforms make their money somehow, structuring their amounts differently. The way that platforms make a profit is important to find the one that suits your budget best. When you find yourself stuck between two or more, take a look at their fees and we guarantee you'll have at least one to cross off your list.
Trading Markets
The markets available for trade are another important feature to helping you pick your perfect trading platform. While most Australian platforms will allow you to access ASX shares, not all of them come with international opportunities. If you're looking to diversify your portfolio from day one, finding a platform that offers multiple markets is key.
On top of that, those that do offer international trading options could come with higher fees. Check the markets and then the fees, going with the one that gives you the most bang for your buck.
The Platform
When all the technical stuff checks out, you can start to be a bit pickier. One thing that might not seem like a big deal but makes a world of difference is the usability of the platform. Go for one that comes with an app and makes it easy to start making trades in a few clicks instead of requiring an entire process to get started.
Access to Data
As a trader, you want access to all of the information possible. It's not just the amount of data but the quality of data, looking for platforms that provide real-time data so that you can make the best decisions for your trading. The better the data you have, the better trades you can make, which is something that you should keep in mind.
Order Types
When buying or selling shares, most platforms offer order types. These types can save the day, some of them allowing you to set amounts that add more flexibility to your trading. Keep a close lookout for order types like "stop" and "loss," both of which come in handy in case the market starts to react unexpectedly.
Reporting and Alerts
The more in tune you can be with your trades and the market as a whole, the better you'll perform. Try to find a platform that offers alerts and reports sudden market changes, including breaking news that could affect certain companies. Apart from reporting on sudden changes that affect the market, look for reports on individual stocks including dividends paid and more.
Support
Anything that has to do with your investments should be handled with the utmost importance. Choose a platform that offers more than one way to get in touch with them, including a phone number, live chat, email, and more. Also, consider operating hours, ensuring that you can get a hold of someone any time day or night, especially when dealing with international shares.
Resources
As a new trader, you'll likely want access to all the information possible. That's why it's important to consider platforms that come with lots of educational resources. Look for platforms that offer demo accounts, if possible, as they will give you the chance to trade without risking your investment. Also, check for a variety of updated educational resources, including webinars, presentations, and lots of literature and tutorials.
Online Security
Online security is an issue. Because online trading platforms access a lot of your personal and banking information, you need to choose one that's safe. Even if it is safe, you might want to consider adding extra security measures on your end, securing passwords, and accessing information with a VPN. The more layers of security the better, decreasing the possibility that something will happen with your sensitive data.
Find your Trading Style
One thing that might surprise you is that there are all kinds of traders out there. Some trade actively while others choose to find a stable stock to invest their money in for the long term. Finding which category you fit into is a great way to maximize your trading plus, it will help you choose the online trading platform that's right for you. To find your style, consider the following questions:
How often do I want to trade?
The frequency in which you plan to trade is a huge indicator of which online broker you should choose. If you place to only trade a few times a month or less, then you want to consider those who don't charge inactivity fees. On the other hand, if you plan to make daily trades and try to grow your investments rapidly, then you'll want to choose a platform that doesn't tack on high fees for brokerage or deposits.
Consider this question and keep your financial goals and your budget in mind, using both as a way to find your niche in online trading.
What am I? A trader or an investor?
You may have heard the words "trader" and "investor" used interchangeably, but they are not the same. Traders tend to make their money by buying and selling, constantly trying to look for deals where they can grow their initial investments quickly. Most trades are highly active and will buy and trade daily, if not multiple times per day.
On the other hand, investors take a different approach to making money, buying into stocks, and holding onto shares over a long period of time. Many investors look for companies that pay dividends or offer a promising boost to their investment over time.
Because their interests are different, traders and investors benefit from different types of trading platforms. Traders need a platform that doesn't come with fees for each trade and investors need one that won't start charging inactivity fees when they're settled into a strong stock.
What's my preferred method of trading?
These days, there are a ton of ways to get into the stock market and start making trades and investments. Deciding your preferred trading method will depend on the options offered, including via a PC or a mobile device. Today's top trading platforms offer apps to make trades easier, and most trades can be made with any kind of device without any fees attached.
What do I want to trade?
Deciding what you want to trade might take some time but, it's something you should have in mind before signing up with a trading platform. Diversification is recommended, though it takes time to pick and choose your preferred investments. If you want access to only ASX shares, there are brokers perfect for that. However, if you want to access international shares, you'll need to choose a broker that comes with the option.
What's my budget?
Last but not least, you'll need to consider the amount you want to start with. Over time, you may be able to build up your investments, having more to work with. Keep in mind that some online trading platforms require a minimum investment, which you will have to be prepared to invest in. In addition, some platforms will add a higher brokerage fee over a certain amount, meaning that you'll pay more in the long run.
How to Start a Diversified Portfolio
---
Diversification is all the buzz, practiced by many of the top investors around the globe. One of the key features of a diversified portfolio is owning shares in multiple markets, looking at your total instead of honing in on one. The better diversification you have, the better equipped your investment is for whatever happens in the market. To learn the trick of the trade to start a portfolio, here is what you'll have to do.
Step 1. Set your budget
The first thing you want to do is set your budget, making sure that you know how much you're working with before you start investing. Think about your goals and set an amount that you're comfortable investing in.
Step 2. Do some research
One key to diversification is spreading out investments. The last thing that you want to do when you start is jumping into stocks that you don't know. For that reason, you should start researching and find all of the best investments. Some platforms allow you to copy trade, which means you can take look at successful investors for inspiration for your portfolio.
Step 3. Buy
Once you have some shares that you're interested in, it's time to buy. Take your budget into consideration and only buy what you can afford. If you can't afford to diversify heavily yet, take what you can afford, wait until it grows, and then extend your portfolio as you go.
Tips for New Investors
---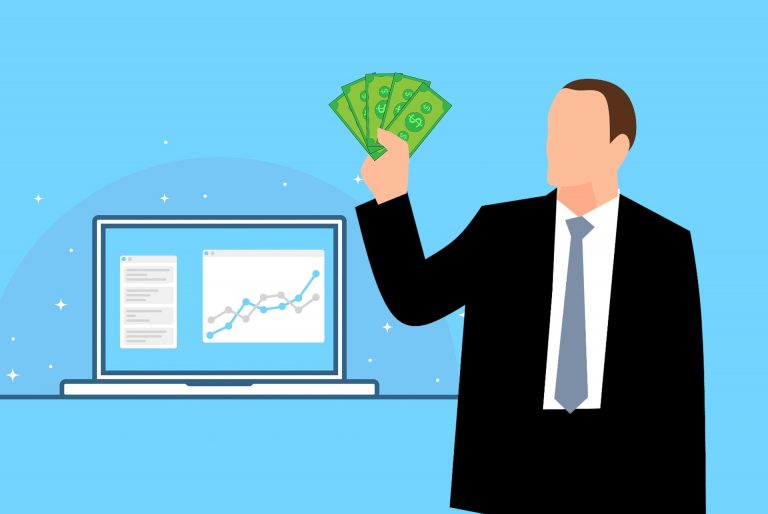 Before you take off, we'd like to leave you with a few tips that you can make use of as a new investor. Take these into account as you're learning to make the most out of your trading experience.
Tip #1. Think long term
Whether you're trading or investing, you'll still need to think long-term. Always keep the future in mind and consider what each trade will do to your overall investment before going through with it.
Tip #2. Don't panic
The market is unpredictable and sometimes faults for no reason. This is not a time to panic, but a time to carefully monitor your investments and only make moves if you really have to. Drops in the market are normal, and they will eventually climb up.
Tip #3. Diversify for safety
Because the market is always changing, you want to take steps toward diversifying when you can. Remember that diversifying your portfolio is a way to make your investments safer, keeping your overall total consistently moving upward.
Conclusion
---
Breaking into the stock market is a great way to start making your money work for you. Getting started is simple, especially if you have a top-rated online trading platform. Once you find your preferred platform, don't forget to do your own research and learn how to analyze the market.
The better you get at spotting trends, the more mindful you'll become with trading. Just because it's your first time doesn't mean you should miss out on the benefits of buying and trading in top markets across the globe. Take a bit of our advice and start learning the ropes and growing your money today.
---
You Might Also Like: