Disclosure: Privacy Australia is community-supported. We may earn a commission when you buy a VPN through one of our links. Learn more.
Best VPNs for New Zealand + Speed Tests (2023)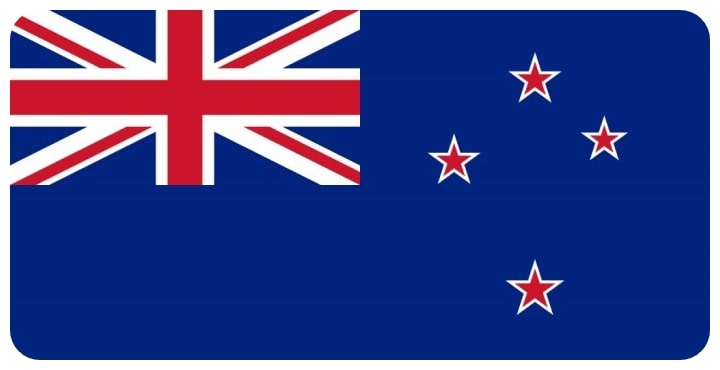 These days, digital privacy is of the most important topics to think about.
It's no longer wise to simply assume that you aren't being spied on; in fact, New Zealanders have to worry about the fact that the government almost assuredly is collecting data on them every day.
To that end, many people wonder what the best VPN for use in New Zealand is when there are so many different providers, all claiming to provide top-tier protection.

No need to worry; we've already figured out the top choices! Take a look at the top five VPN services for New Zealand. One of them should be ideal for your needs, whether you need rock-solid security or fast download speeds.
1. NordVPN (Best Overall VPN for New Zealand)
---
Key Features
High-level security
Double encryption
Speedy connections
Strict no-log policy
Killswitch feature
30-day money back guarantee
Compatible with almost all devices

Pros
Added level of security with double encryption
Easy to use for beginners
Number of devices you can connect
Netflix and torrenting support
Cons
Higher price on short-term plans
Can be pricey on a monthto-month basis
NordVPN is one of the largest VPN providers in the world. They have 19 servers currently in New Zealand alone, with over 5000 total. This makes NordVPN arguably the largest VPN server provider in New Zealand from all the major companies, and it comes with lots of extra features and advantages like the ability to bypass Netflix geo-blocks.
Want to watch a hot new Netflix show but normally can't? Not a problem with NordVPN.
They tend to have excellent security features, including 256-bit AES encryption, which is what we would recommend as a basic standard (discussed below). They give you the option of engaging a double VPN setting for added traffic confusion, a kill switch for your connection, DNS leak protection, and more.
They also have a no-logging policy, so even if NordVPN were ever to give their data to a government, your information won't tie back to your actual identity.
NordVPN also allows you to make use of specific servers, like specialized VPN or double-hop VPN servers. Tor servers, for those of you who use the Tor network, also exist if you want to really maximize your anonymity and browse the dark web in peace.
Dedicated IP addresses are another interesting function that only a few other main VPN providers have.
NordVPN further supports torrenting and can work on a variety of devices and through the most common browsers. Their customer service is typically excellent, too, with each staff member capable of assisting with technical problems or helping you get the VPN up and running if you haven't used one of these servers before.
To make things even better, you can benefit from a 30-day moneyback guarantee; this allows you to try NordVPN at no real financial risk for a whole month.
2. Surfshark
---
Key Features
Fast connections
No-logging policy
30-day money back
Killswitch feature available
Netflix, torrenting and P2P support
Wide array of device compatibility
Pros
Great for streaming and torrenting
Strong encryption
Works with crypto currencies
Cons
Speeds can vary depending on the server
Surfshark is a great pick through and through both for its preachers and its affordability – it's easily the most budget-friendly VPN in New Zealand at about $2.49 per month.
For starters, Surfshark lets you enhance the security already on offer through CleanWeb, a browser-boosting security mode, or Camouflage Mode, which further masks your identity and secures your IP address against hackers or surveillance bots.
MultiHop is great, too; this feature can mask you from government surveillance and, when used in conjunction with the other tools, really makes Surfshark one of the best VPN services for privacy.
They feature good encryption at 256-bit AES standard, which we recommend as a baseline for everyone. They also allow you to circumvent geo-restricted content from a variety of streaming services like Netflix, Hulu, and Disney+.
Most of the servers should allow you to stream content without interruption; while they aren't quite as fast as ExpressVPN, Surfshark still provides great benefits for anyone looking to watch their favorite shows without having to wait weeks or months.
Even better, Surfshark allows you to run unlimited simultaneous connections without much of a drop in performance.
You can, therefore, open multiple secure tunnels and do several things at once with the VPN server, allowing you to effectively multitask. Stream something from the US version of Netflix and online shop in total browsing anonymity at the same time without revealing any aspect of your identity to anyone watching.
The standard 30-day moneyback guarantee applies here as well. When combined with the already low asking price, there's really no reason not to try Surfshark.
3. ExpressVPN
---
Key Features
Fast and reliable connections
Over 3,000 available servers
Zero logging
24/7 customer service
30-day money back guarantee

Pros
Streaming is available
Server speed
Enabled geo-blocking
Beginner-friendly
Cons
Pricier than the competition
Number of simultaneous connections available
As the name suggests, ExpressVPN is one of the fastest VPN servers around. They have over 3000 servers, including a home server in New Zealand so you can benefit from lightning-fast Internet speeds if you aren't interested in hopping over digital borders.
You can reliably access any geo-restricted content you can imagine, especially since ExpressVPN doesn't have any download or bandwidth restrictions. As a result, it's a great choice for both torrenting and streaming. Various streaming servers ranging from Netflix to HBO to Showtime to Hulu are all available.
It also comes with lots of helpful protocols, such as IPSec, PPTP, and OpenVPN. An additional split tunneling feature lets you access your bank in New Zealand through a single secure tunnel while also using another tunnel to view content from another country or visit webpages that might be restricted in New Zealand.
Furthermore, they possess the minimum security sophistication we would recommend for a VPN: 256-bit AES encryption.
Other features include a kill switch, DNS and IPv6 protection, and browser extensions you can employ to increase your browsing security all across the board. They also work across a variety of desktop browsers and mobile devices, including iOS and Android phones. Certain routers can benefit from a dedicated ExpressVPN application for even more convenient use.
Even with all the speed, are the connections stable? We'd say so, with the exception of an odd server here or there at traditionally spotty locations.
Their service also comes with a strict no-logging policy, so like with NordVPN, ExpressVPN won't collect data that leads back to your identity, keeping your private information safer than many other VPN services.
4. Private VPN
---
Key Features
IPv6 Leak Protection
Unlimited Bandwidth & Speed
Multiple VPN Protocol
No-logging policy
Supports torrenting

Pros
Strong encryption
Variety of pricing options
Straightforward setup
Cons
Slower than some competitors
Lack of phone support
While far from the best of the bunch, PrivateVPN still has a lot that makes it worth a look. They have several locations all across the world, including a single server in New Zealand for those looking for fast Internet use while protecting their identity.
Geo-restricted content can be unblocked, regardless of whether it's sourced from a different country or from New Zealand itself. You'll also benefit from no downloading or bandwidth restrictions, so streaming or torrenting should be pretty quick for everyone.
Furthermore, PrivateVPN comes with several protocols you can utilize to create secure connections and ensure that your data is safe regardless of your Internet activity. OpenVPN, for instance, can be used to protect your information while accessing your bank account.
You can also easily switch servers in an instant, of which there are 56: far less than what many other top VPN providers have in their collection, but still enough to provide decent options for accessing content in most major regions. Regardless of which server you choose, each supports P2P activity, making them a great choice for torrenting.
We'd be remiss to mention their excellent customer service. Most of their tech specialists actually know what they're talking about. They can walk you through any issue you might have over the course of your subscription.
They can recommend alternative suggestions if PrivateVPN ends up not working out for you. Additional, easy to read guides are available for your perusal if you prefer to work through the kinks yourself rather than relying on a tech specialist.
Their service comes with a 30-day moneyback guarantee and they work on the four main stable device types: Windows and Mac desktops or laptops and iOS or Android mobile phones for tablets.
The app does come with P2P optimized servers so you can select one that works best for your download needs or torrenting requirements without having to do research yourself beforehand.
5. PureVPN
---
Key Features
Works with over 20 devices
More than 2,000 servers
Up to 5 logins simultaneosly
Unlimited Data Transfer
Split Tunneling

Pros
User-friendly
Consistent speed with New Zealand servers
Solid encryption
Cons
DNS leaks have been reported
Slow speeds
PureVPN has over 2000 servers in over 140 countries, along with a few in New Zealand. This gives you multiple choices if you want to mask your identity online but don't want to compromise your browsing speed.
To stand out from the crowd, PureVPN has a WireGuard protocol, which is far and away superior to OpenVPN. This enables you to better secure your data against anyone trying to track you, although it's only able to be activated for a few countries at the moment. Still, as this protocol develops, PureVPN will be in a great position to take advantage of all that it can offer.
Furthermore, upload and download speeds are usually quite excellent, at least with the New Zealand servers. This will enable you to stream content from New Zealand quickly or torrent without an issue.
There's no limit on your bandwidth, of course. Download speeds from other servers were decent, if not amazing, but PureVPN also supports split tunneling, enabling you to multitask without compromising your digital privacy.
PureVPN's application design is also intuitive and easy to grasp, regardless of whether you use the desktop or mobile version. Thus, they're a good option if you're a beginner and don't know how to work some of the more complex VPN options as of yet.
Customer service-wise, their tech specialists are knowledgeable and friendly. We'd say that figuring out the ropes of VPN use is pretty easy with PureVPN.
VPN Buying Guide for New Zealand
---
Cost/Budget
When looking at a VPN for use in New Zealand, one of the first aspects you should consider is the overall cost or budget that it'll take to run the VPN service. While some VPNs can justify higher asking prices because of more features or extra encryption levels, others are affordable and still provide top-tier protection.
It's a good idea to come up with a monthly budget that you can afford for your VPN service, then look at all the VPN services that are within that budget before making a final decision.
Encryption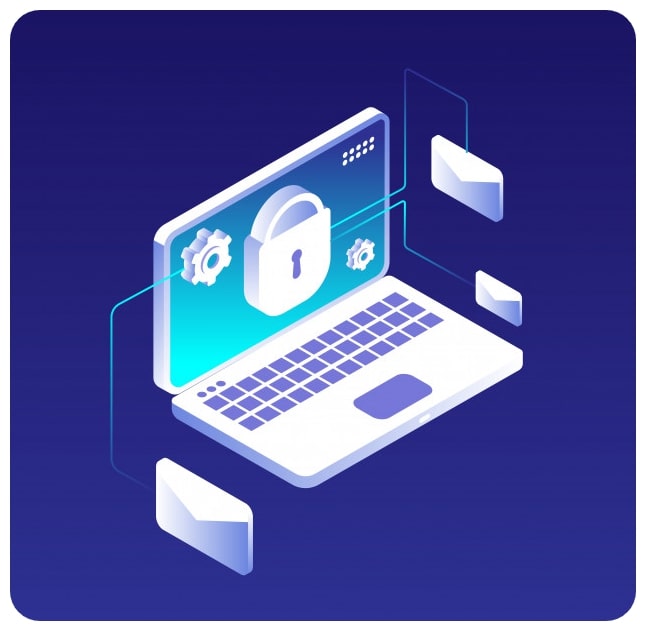 Most of the best VPN services for New Zealand and beyond will have excellent encryption strength and sophistication. We would specifically recommend looking for AES-256 military-grade encryption whenever possible.
Without getting too technical, this is the standard kind of encryption that the US National Institute of Standards and Technology uses for all of their machines, so it's a great benchmark to compare VPN services against one another.
It's more effective than other types of encryption because it has a much larger key size that can be used within the algorithm. To make things better, there's no reason for a VPN service to not have this feature, since the cipher type is publicly accessible and approved by the United States National Security Agency.
At this point, it should be a standard for any VPN service over the other types.
Reputation
You'll also want to consider the reputation of a VPN service before making a final decision. You can do this by reading buying guides or product reviews like this one. Or you can find user reviews from those who've personally tested VPN services on their own computers. This can give you a good idea about whether a VPN service is actually worth your time or if it's all a bunch of marketing mumbo-jumbo.
Furthermore, pay attention to the customer service reputation a VPN service provides. You might not think that the quality of their customer service matters all that much, but you'd be wrong. There might come a time when you need to talk to their customer service reps in order to work out a technical problem or handle a billing issue. Skilled and polite customer service people on the other end of the line can make all the difference.
Note that this feature also relates to the technical skill of those customer service reps; some companies have workers who know what they're talking about and others don't, which can make troubleshooting easier or harder.
5-Eyes, 9-Eyes, 14-Eyes
Because VPNs don't always offer total privacy, you also need to be aware of what VPN jurisdictions might apply to a given service. The three main jurisdictions are the above titled Five Eyes, Nine Eyes, and Fourteen Eyes Alliances.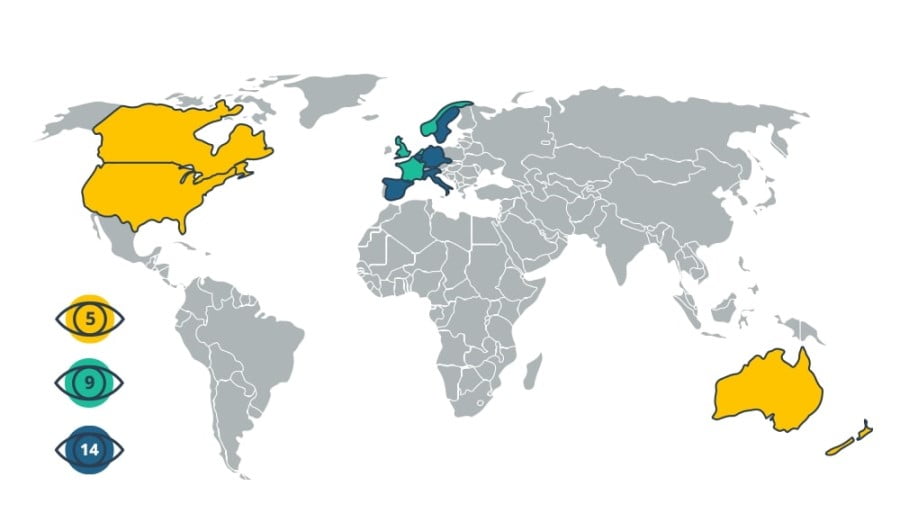 In brief, the alliances broadly enable any intelligence gathered by one of the member countries to share that intelligence with other member countries. So in theory, if your home country is part of one of those alliances and got your information, any countries who are also part of the alliance know your data as well.
When choosing a VPN service, you should look at the server location and the VPN provider's business location. This gives you some advanced knowledge about what national governments might have access to your data, either already or by demand in case of some kind of national emergency.
This can also let you know which online laws and privacy regulations you need to know about based on the country the servers are based in, especially if they relate to New Zealand.
New Zealand is a part of all three alliances.
USA

UK

Canada

New Zealand

Australia
Nine Eyes:
The above five

Denmark

Holland

France

Norway
Fourteen Eyes:
The above nine

Belgium

Italy

Germany

Sweden

Spain
How does this affect you? You should always look for VPNs that have no-log policies. This means that the VPN company doesn't retain any kind of identifying information, so even if the government that has jurisdiction over the company or the servers were to get a hold of their data, they couldn't identify you from it.
All in all, where a given VPN provider stands in regard to the above alliances is another important factor you should keep in mind when making a final selection.
Frequently Asked Questions
---
Is VPN Legal in New Zealand?
At this time, the New Zealand government is able to legally collect information from its citizens. This being said, VPN used in New Zealand is still legal. You are limited to performing legal activities while using a VPN, however; this means that things like online piracy or illegal video downloading are off-limits.
How Do I Get a VPN in New Zealand?
Getting a VPN in New Zealand is as easy as downloading one of the above VPN packages or another service provider. You can then use the VPN service in conjunction with your existing Internet connection and select a new IP address or ghost location from other servers across the globe. This effectively masks your IP address and enables you to receive content from those host countries.
Many New Zealand VPN providers will also allow you to get another New Zealand IP address by selecting New Zealand as your VPN server location; this should cause your provider to essentially juggle up your IP address and keep your IP within your home country while still scrambling the exact numbers.
How to Install a VPN?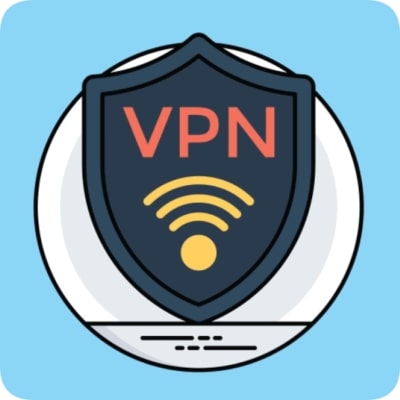 Setting up and installing a VPN is very easy. You download the company's application, which may have desktop and mobile versions.
This is accomplished via the downloads page for a particular VPN service. You'll create an account and pay a subscription fee for a certain number of licenses, which limit the number of devices you can have protected by the service in question.
After downloading the applications, you can use your login information. You'll need to register and pay for the VPN at this point if you haven't already.
The VPN application will then connect you by default to a close VPN server – usually whichever is nearest to your current location. This ends up providing you with better Internet speeds when using your VPN.
But you can then have the choice to choose a different server for your VPN service. This can often be done using a "choose service" button or drop-down menu or something similar, with the exact details varying by service. What servers are available will depend on the service you've chosen, but most VPNs come with a map to provide a user-friendly interface.
Those looking for better speeds would do well to choose a nearby server. Or you can bypass government censorship by choosing servers in countries other than New Zealand (not that there is necessarily anything to bypass). Most service providers will also include automation controls, so you can set up which type of VPN servers you want to automatically connect to when you use the Internet.
Can I Be Tracked Using a VPN?
A VPN protects your data by establishing an encrypted tunnel that transports and conceals your data transmissions. It takes any outgoing data between your computer and an Internet server and sends it out in a secure tunnel while routing it to all the servers of any sites you visit. Any inbound data is filtered through the VPN server before it reaches you.
Thus, VPN providers with good encryption and the right technology will make it so that the government or your Internet service provider can't see what you are browsing if you are using a VPN.
This being said, it's not impossible for someone to track you while using a VPN. There are methods to source your IP address from the secure VPN tunnel, including malware bugs or phishing techniques. But for most, VPN encryption provides a solid level of digital privacy protection.
Can a VPN Make My Internet Faster?
Actually, the opposite is true in many cases. If you use a VPN with a server that's near your physical location, you'll likely experience similar Internet speeds, as much of Internet download speed is determined by proximity to various servers.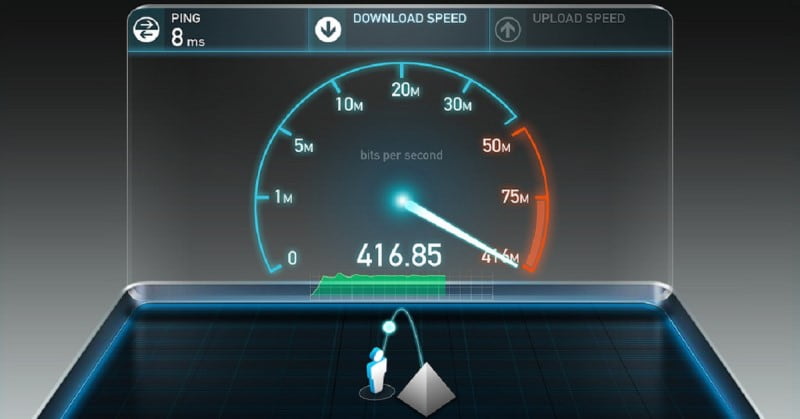 However, choosing a server that's far away from your physical location will result in longer lag time between your computer sending a request for information from a server and receiving that data. Thus, using a VPN to access the server on the other side of the world will result in slower than average Internet speeds.
However, the one time that a VPN might increase your Internet speed is if your ISP is throttling your bandwidth. In this case, using a VPN might circumvent this throttling and allow you access to better Internet speeds depending on the host server's speed.
Obviously, the reverse is also true; if you hook up to a bad server with terrible Internet, your own Internet speed might also suffer.
---
You Might Also Like: