Disclosure: Privacy Australia is community-supported. We may earn a commission when you buy a VPN through one of our links. Learn more.
Best VPNs for Streaming (2023 Review)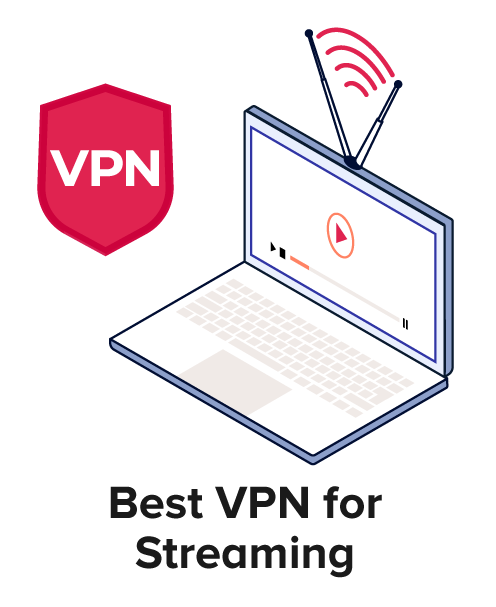 You've sorted your online security, got a VPN installed, and can rest soundly knowing the government isn't snooping on your internet usage.
This calls for a beer in front of the TV and a good old relax.
You load up your Netflix, ready to watch…I don't know, Rick and Morty? But it's blocked! You try Amazon prime. Blocked! Disney play? Blocked!
Your mind is racing, terrified of the prospect of being left alone with your own thoughts! You scrape the bottom of the barrel, trying BBC iPlayer in one last fit of desperation!
The site buffers, you bite your nails. But alas, it's is blocked as well. Silence reigns.
This tragic tale has befallen many an upstanding VPN user, bringing them to ruin and boredom because for a good deal of VPNs out there, streaming just isn't an option.
So, before you blow your cash on a new VPN and lock yourself into a sans-streaming year-long contract, check out our list for the best streaming-compatible VPNs. Before you too are caught in such a tragic event.
TLDR
Many of the VPNs out there aren't compatible with streaming services or have extremely poor coverage of them. This list provides the best VPNs for streaming compatibility, so you don't have to compromise between entertainment and security. NordVPN is our top pick, providing superb streaming-compatibility with a solid security bedrock, all for an affordable price.?
NordVPN is a perfect VPN service to use if you're looking to stream your favorite shows.
1. NordVPN – All Around Best VPN for Australians
---
What is NordVPN?
Given its proven record of success for streaming purposes, NordVPN is at the top of our list.
For streaming, NordVPN goes for specialization, rather than general application.

While not all its servers are streaming-compatible, with specialized high bandwidth servers, those that are excel.
The 5000 plus servers spread across the globe mean bypassing geo-restrictions is a simple process, made all the easier by the automated server connections.
The more general security and anonymity functions take no hit from its wide streaming-compatibility, still being some of the toughest security on the market.
It's a pricier product than Surfshark, but still delivers a product great for streaming. Here are some of those impressive features:
Intuitive feature-package:

Nord's huge array of features mean you'll be kept safe and anonymous no matter what the situation.

Huge server selection:

the more than 5000 servers across 60+ countries means Geo-locks are easy to pass by. There's so many you might even feel spoilt for choice.

CyberSec:

this built-in package keeps annoying ads and malware at bay, so you can binge YouTube without having to skip an ad every other video.

User-friendly:

with an intuitive UI, simple set up, and responsive customer care, this is an easy VPN to use. Meaning you can spend time watching your favorite streams without worrying about tweaking your VPN every five minutes!

Outstanding security:

military-grade encryption, Panama based and with a strict no-logging policy, it's no wonder NordVPN can boast that its go security "even a supercomputer can't crack"
Do We Recommend NordVPN for Streaming?
Yes, when it comes to bypassing geo-blocks and obscuring your location, NordVPN is second to none. Even though it might take a bit more fiddling to get a server that is streaming-compatible for your desired location, the possibilities it offers are unmatched.
If you're looking for a solid VPN with a long track record and plenty of streaming utility, this is certainly a recommended product. You can also use NordVPN in order to get your account unbanned on Twitch.
A newcomer in the VPN market, Surfshark is on its way to becoming a top overall VPN, especially for streaking purposes. It's worth checking out for fast speeds at a great price.
2. Surfshark – An Awesome Choice If Your Budget Is Tight
---
What is Surfshark?
Surfshark is a very close second on this list because it is extremely effective.
Unlike most streaming-compatible VPNs that can be connected through some of their servers, every single one of Surfshark's servers can access the major streaming services.
This includes all Netflix region catalogs, and we've already crowned Surfshark as one of our top VPNs for Netflix.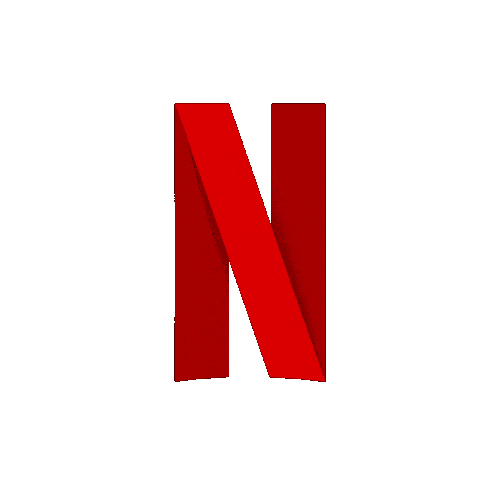 Aside from its prowess in the streaming game, the VPN it provides is cheap and effective protection. This service isn't a one-trick pony, it will serve you well in all respects a VPN should, but simply excels at its streaming compatibility. Aside from a UI that could use some work, this is a VPN that is impressive on all counts.
Heres' what puts it near the top of the list:
Impressive streaming coverage:

covering all the major platforms (and across the vast majority of their geo-zones) and a plethora of smaller ones, Surfshark truly excels as a streaming VPN.

Budget cost, premium product:

An 81% discount is available if you decide for a 2-year plan ($2.49/m)
Secure: With no recorded leaks, a no-logging policy and a Solid DNS testing run, you can stream safe in the knowledge that your data is secure.

NoBorders:

A feature that automatically changes server locations to bypass geo-restrictions while streaming.

Cleanweb:

not all streaming services are secure, so Surfshark's built-in security platform, CleanWeb, is an invaluable tool. It will protect you against malware, phishing, trackers and even block ads on it's own.

Camouflage mode:

A feature that not only hides your location but also the fact that you're even using a VPN

Quick data:

Not the fastest VPN there is, but more than suitable for streaming in HD quality without any issues or lag.
Do We Recommend Surfshark for Streaming?
If greater streaming access is your primary reason for getting a VPN, Surfshark is a great choice. Low-cost, wide-ranging compatibility and a plethora of other handy features make this an extremely effective VPN for streamers.
Having top of the line VPN protection doesn't have to mean you need to sacrifice your access to streaming, which is exactly where ExpressVPN comes in. It might not be able to go toe to toe with Surfshark or NordVPN for streaming compatibility, but it still stands head and shoulders above most VPNs on the market when it comes to its streaming capabilities.
3. ExpressVPN – Pricey but Very Well Worth It
---
What is ExpressVPN?
One of the biggest issues for streaming through a VPN is speed, even the compatible services often slow down the stream.
For ExpressVPN, this is not an issue. It's undoubtedly one of the fastest VPNs available on the web.

If you're looking for a VPN mainly for streaming this is a great choice. Its UI is simple and easy to use, so you won't have to spend much time configuring. It solves the issue of server-incompatibility with a system known as split-tunneling. The 3,000 servers make geo-blocking likewise easy to overcome.
With ironclad security behind this, this premium-priced service delivers premium results.
Super-fast:

We tested more than 15 VPNs using online speed test services – ExpressVPN was always the fastest.

Globe spanning servers:

94 countries, 3,000 servers, and 160 locations. Impressive but not as impressive as NordVPN. Still, the variety of servers gives you plenty of options for bypassing geo-blocks.

Perfect UI:

ExpressVPN is a tried and tested service, and over time they have finely tuned their UI to be one the most user-friendly VPN products on the market.

High price for highest quality:

a high-quality cheap VPN is hard to find. If that's what you're looking for, then ExpressVPN might be a bit steep for you. However, if you want absolute best VPN for maintaining your privacy and anonimity, then $9.99 a month if you for 6 months, or $8.32 a month for the full year is not so expensive.
Do We Recommend ExpressVPN for Streaming?
With a greater focus on security and anonymity, rather than streaming, ExpressVPN can't really outcompete the other two VPNs on this list. That said, it is a fantastic product, so if you are serious about your online security but don't want to sacrifice your favorite streaming services, ExpressVPN is the product for you.
The Best VPN for Streaming
---
A VPN for streaming should give you all the standard benefits of anonymity and security, alongside an unimpeded and -if you've got the right product- an improved streaming experience. Your very first concern is those basics, am I secure, and am I anonymous?
These feed into your overall streaming experience but are important to consider on their own. Plenty of sub-par and unsafe systems will lure you in with the promise of unlimited streaming access, before mishandling or outright stealing your data.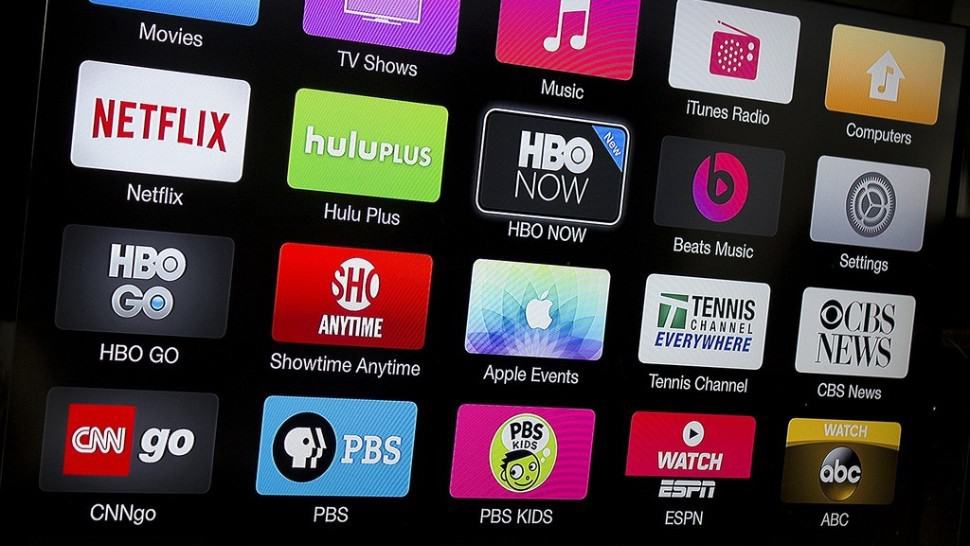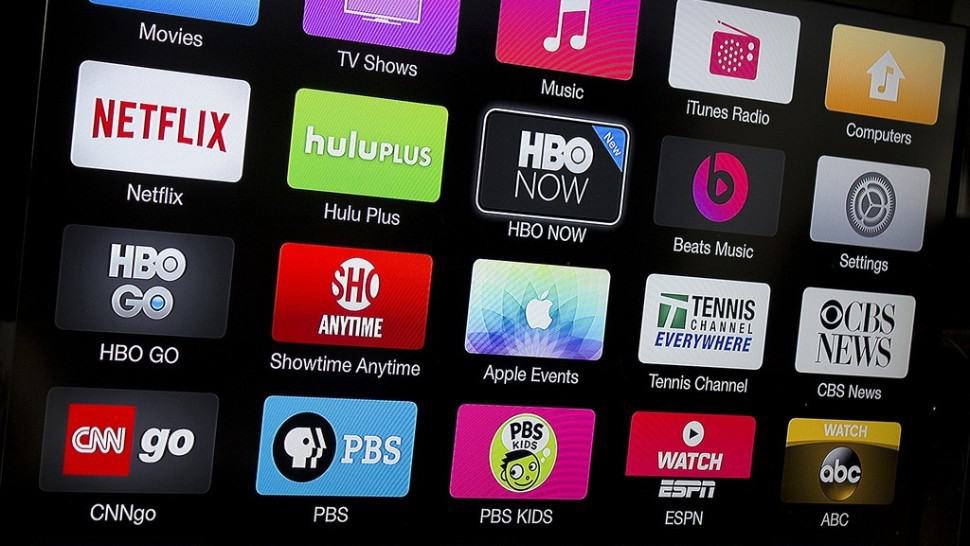 So first any frequent streamers VPN should first look for the protections their data will receive. The standard checklist to fill is a no-logging policy, legally secure base of operations, quality encryption, and secure data VPN protocols. This kind of protection should be a prerequisite, not a bonus; without it, you'll always be at risk.
When the security is locked down, then it's time to look for streaming compatibility. A decent VPN will allow you unimpeded access to your normal streaming services. This could be through features such as split tunneling, allowing you to partially dip out of the VPN tunnel to access the streaming service. But why settle for the same, when you could go better?
If you get a really good VPN, you'll be able to pick and choose regional streaming catalogs, bypass censorship, avoid ISP throttling and stream in super fast HD quality. What you'll be looking for here is a big server range and plenty of locations; an intuitive UI is ideal and will make the whole experience a lot more straightforward.
Watching Netflix but found out a show is only accessible for American users? No worries, simply swap over to a US server. Traveling in China and blocked out of Youtube? Just skip that censorship with the click of a button. That's the kind of ease you should be dealing with in true streaming compatible VPN.
Conclusion
---
With vast compatibility, good speed, a total security package for a good price, NordVPN tops this list. Surfshark is a close second, whilst it is fairly new as a streaming VPN, its got more than enough to make it quite effective. ExpressVPN requires a bit more work for streaming, but with lightning-fast speed and a huge server range, it's still a quality product for a streamer.
---
You Might Also Like: