Disclosure: Privacy Australia is community-supported. We may earn a commission when you buy a VPN through one of our links. Learn more.
How to Buy Tesla Shares in Australia (2023)
The availability of vehicles that function with alternative energies is increasing. With a harder push and more incentives, consumers are expected to start buying cleaner, including fully electric-powered cars.


Chief Executive of Tesla, Elon Musk, has been at the forefront of electric-powered vehicles for years now and has announced that there are big things in store.
As an investor, announcements like these are exciting and show plenty of opportunity for making a return on investments.
If you're interested in jumping in and trading with Tesla, we've got the scoop on how to buy Tesla shares.
Tesla is expected to go to the press with their deliveries sometime very soon, making it a great time to jump and take advantage of their expected growth.
Table of Contents:
Why Tesla?
---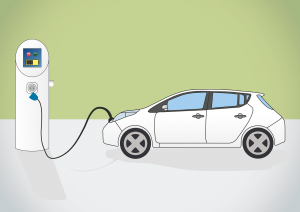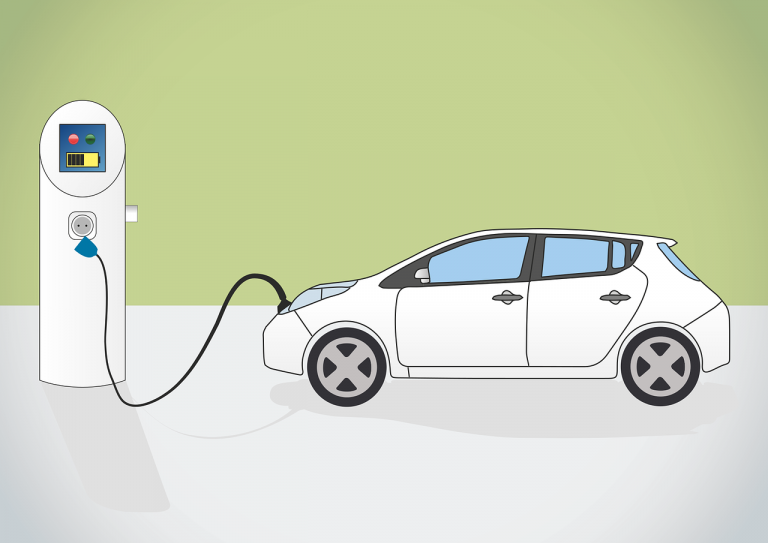 Earlier this year, Tesla released an issue that worried some investors. There was said to be a chip shortage, which would decrease production and, in turn, decrease sales.
However, despite the shortage, the electric car giant nearly doubled its revenue in the second quarter, bringing it up to $11.96 billion. In the market, the adjusted earnings shot up to 230%, making more than a few investors very happy.
While you can't always bank on past successes in the market, current news from the company suggests that they will release a semi-electric big-rig in early 2022 and the Cybertruck in late 2022.
Their likely success and Musk's projections over the next decade suggest that Tesla is a good investment, one that's expected to grow and continue over the years.
Though they have a lot of promising things happening, some key analysts and investors warn that it might be a bit too early to tell whether things will play out as expected. Just like any other stock out there, Tesla is subject to speculation. It's in the spotlight, with eyes from all across the globe keeping watch.
How to Buy Tesla Shares
---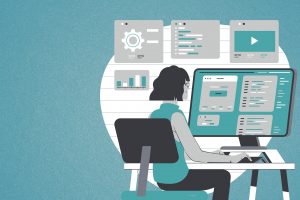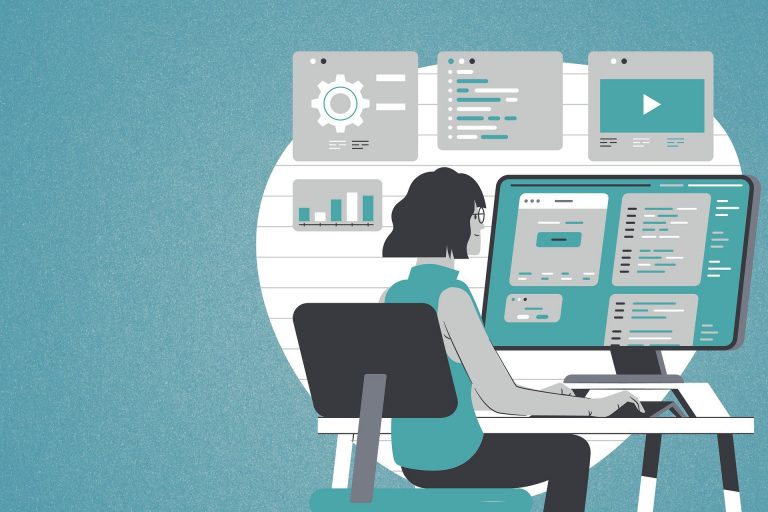 If you're ready to get in on the market and purchase some Tesla shares, we'll walk you through it.
To buy shares, simply follow these 5 steps, getting started now so that you'll be there for all of the exciting news.
Step 1. Choose a Broker
Tesla is part of the US market and requires a broker that allows international trades for Aussies to get involved. Choosing a broker is the first and most important step to buying Tesla shares, either making or breaking your experience.
These days, the web is full of online international brokers, making it difficult to select the best one. To get you started on the right track, we'll highlight some of the best that AU has to offer to help you pick the best one for you.
Step 2. Transfer Funds
Adding funds to your account shouldn't be a hassle. That's why part of choosing a broker entails checking out the payment methods they offer. Choose one that offers several payment methods, including your preference. Then, be sure that you understand if there are fees, processing time, and more involved.
A lot of today's brokers not only offer payment methods like bank transfers and debit and credit cards but also allow for top e-wallets too. This means wallets like PayPal and Skrill, both of which typically come with instant access to earning when a withdrawal is processed.
Step 3. Create a Budget
One perk of trading internationally is that you have the chance to buy fractional shares instead of whole shares. That means that you can set your budget better and decide what amount is the best for your budget and your financial goals.
After creating your budget, make sure to keep an eye out on the price, trying to jump in at a lower point so that you're there when the increase happens.
Step 4. Choose your Type
There are four main types of orders that you can make when purchasing Tesla shares. Familiarize yourself with them first and then see what you can make of them. The orders you'll have to choose from include:
Market order
A market order is the most straightforward order type, allowing you to purchase shares at the market price. Keep in mind that values fluctuate throughout the day and, even if you buy at the perfect price, it could change depending on the current situation.
Limit order
With a limit order, you can set the share price that you want and have more control over your trade. If you want to purchase shares at $500 or lower, you can set a limit order and buy into shares only when prices dip below the amount you set.
Stop limit
Once you buy shares, you have the option to sell off those that you own when they hit a certain price. If you bought at $500 and decide to sell when shares hit $550, then the stop limit will take care of it for you automatically.
Stop loss
A stop loss is like a sense of security. When you input a stop loss, you don't have to keep a close watch on the market to watch for big dips. Instead, you can automatically set up your shares to sell when the value dips below your set price. This can keep you from detrimental losses in the long run.
Step 5. Buy and Watch
Once you have all of the terminologies straight, and you're ready to get into the market, all that's left for you to do is buy. Taking the budget and all of your preferences into consideration, you should be on your way to taking advantage of being part of the market.
After you own shares, you can monitor them or set up your software to monitor for you. Monitoring will prevent unexpected losses and help you keep track of what your money is doing daily. Don't hesitate to do your own digging, seeing what new news Tesla has to offer and what moves you should make to get the most out of your shares.
The Pros and Cons of Buying and Trading Tesla
---
Before taking off and buying or trading Tesla, you should consider the pros and cons. Just like any stock or company, it has its high points and its lows, all of which investors should take into consideration before they buy. Below, we'll present you with a few, helping you decide whether it's a buy that's worth it.
The Pros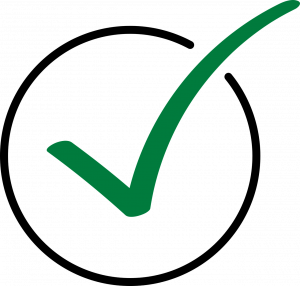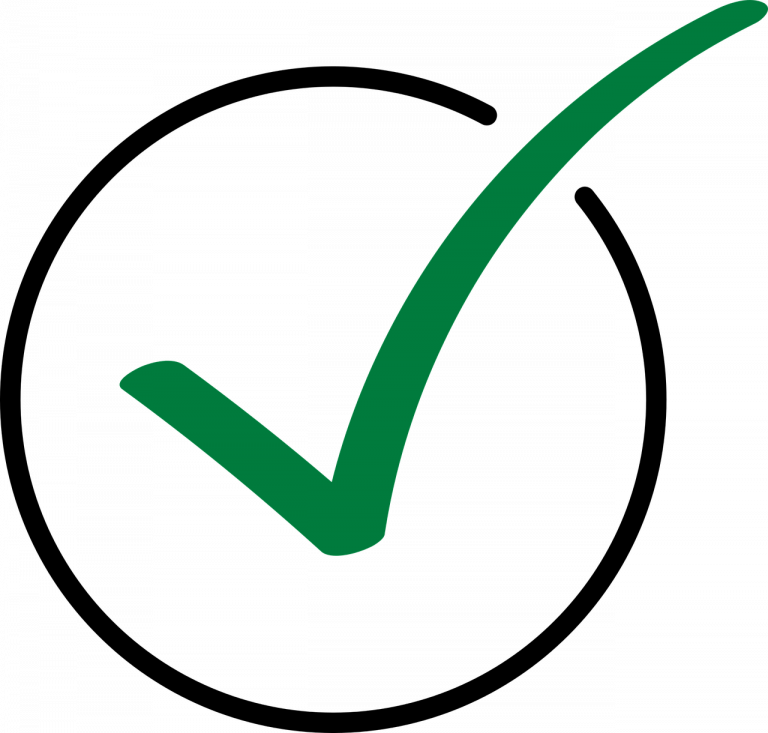 Let's start off with the good, of which Tesla has a lot of key selling points.
Demand is Climbing ✅️
If there is one clear incentive, it's the fact that Tesla is in demand. The more that there is a push to reduce emissions and come out with cars that are not so damaging to the planet, the more electric cars increase in demand.
A lot of investors know the details, understanding that Tesla is in a great position and is making profits all across the board.
This is not just a trend in the US and Australia, but all over the world, which is part of the reason why investing in the technologies of the future has a high potential to be profitable.
Technology is Unique ✅️
You can't find a lot of the same tools that you'll find with Tesla, which is why they have another clear advantage. Tesla's technology is unlike anything else out there, and they have plenty of funds to pour into more research when they want to.
Their ability to keep on expanding and growing is one big part of the reason why it could pay off to get in now and stay for the long ride.
The Cons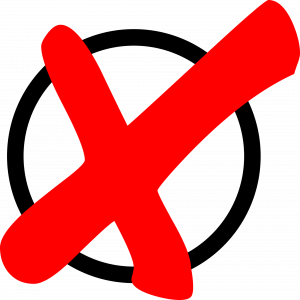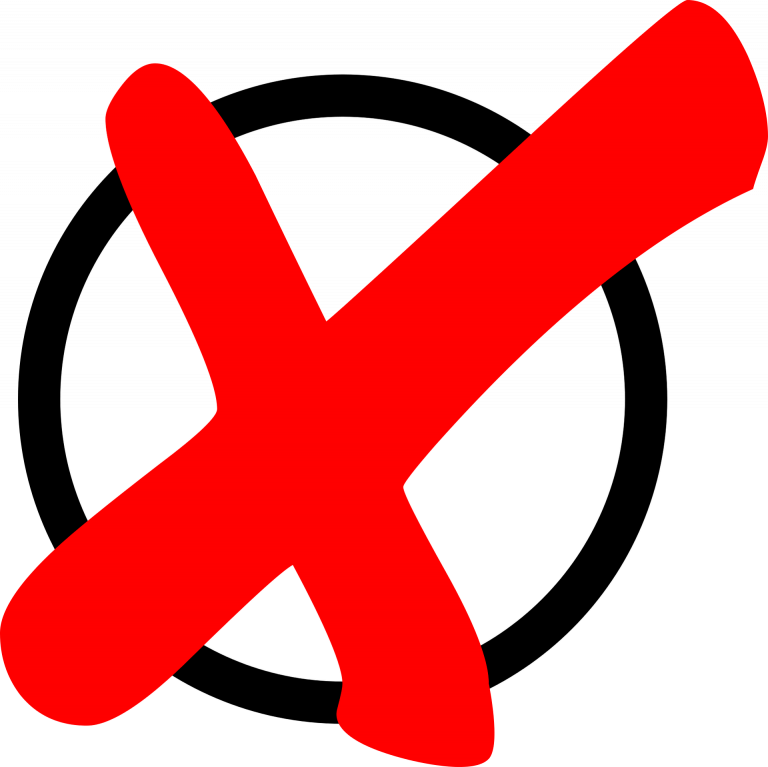 No, let's move on to the not-so-good.
It's Risky ❌️
Though Tesla has been around for some time, they are still considered a risk because there is so much changing at a fast pace.
They are making a lot of moves, though it's still too early to determine how they will play out in the market in the near future and whether or not they can be considered a win.
Elon Musk ❌️
Even if you're a fan, you can't deny that Elon Musk has a strong and sometimes eccentric personality. He's gotten a lot of scrutiny for some of his recent moves, including his decision to buy Solar City.
Additionally, his space race with Amazon Founder Jeff Bezos has reached a whole new tier of competitiveness, with the two going head to head in an attempt to secure the most reliable and cost-effective method of making space travel more easily obtainable.
The Bigger They Are… ❌️
The harder they fall. Though it's nowhere in sight, some critics are afraid that the value of the Tesla stock could come crashing down at some point due to their market highs. At the moment, a share will cost you quite a bit, though some argue the stock is worth much less.
Best Brokers for Australian Traders 🇦🇺️
---
Because one of the most important parts of investing is choosing an online broker, we took some time to find the best one for AU traders. If you're looking into international trades, check out these top brokers to see if they're the perfect choice for you.
eToro
---
eToro is a great option for new traders. While they do have sophisticated tools for seasoned traders, they offer a ton of educational resources and tools to help newcomers break into the field and start feeling comfortable with trades from day one.
eToro AU will allow you to buy Tesla shares and also configure your account to set your stop losses and more.
eToro Service ARSN 637 489 466 Capital at risk. See PDS
Broker fees: $0 (applies only on real stocks)
Regulations: CySec and FCA
Social Trading
One of the most sought-after features offered from eToro is copy trading. This allows traders the opportunity to browse what other traders are doing, making the same moves if they find it to be profitable.
With Tesla shares, there are seasoned investors that know what info to look for, allowing rookie and mid-level traders to chime in and see if it's worth a go. Traders can either choose to mirror trades automatically or simply take a look and decide whether they want to make the same move.
Mobile App
When trading, having access to quick research and instant trading is key. That's why the eToro app is another brag-worthy feature that all investors should add to their setup. It's compatible with both iOS and Android, also featuring customizable alerts and access to in-depth reports for more mindful trading.
Customer Care
Stocks deal with money and any time that things are not running smooth, investors need a reliable customer care to save the day. eToro offers a live chat option and an email address, both of which investors can access around the clock. It's good to know that, when the perfect price comes, investors can take action, contacting customer care if they run into any issues along the way.
Saxo Bank
---
Saxo Bank is a top Forex broker used by lots of Aussies that are looking to diversify their holdings.
The platform is easy to use and there is an app available that allows you to make trades and monitor your account in real-time.
Saxo Bank is reliable, trustworthy, and has a long list of high ratings from traders of all levels.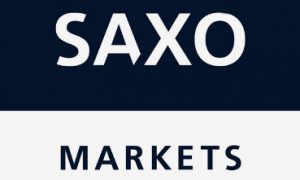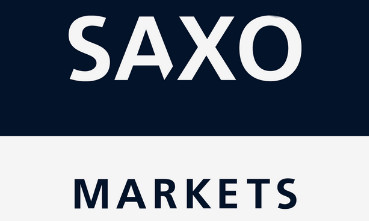 Broker fees: $4
Tradeable assets: ASX Shares, Forex, CFDs
Regulations: FSA and FCA
Simple Account Opening
Unlike other brokers out there, Saxo makes joining the team and trading a breeze. Everything from creating an account to browsing markets and trading is made easy, making it the perfect platform if you're decided and ready to start trading Tesla shares.
Free Withdrawals
When dealing with your returns, the last thing you want to deal with is long processing times. With Saxo Bank, investors won't have any hassle, enjoying all of the most accepted payment methods and enjoying relatively low fees. Deposits are free of fees and withdrawals are always free too.
Safety
Not only do investment sites deal with user credentials, but also their bank accounts. This makes them a juicy target for hackers, leaving them lurking and on the prowl for the perfect opportunity to hop in and steal sensitive data. Saxo bank makes sure to keep things secure, offering two-factor authentication along with their iron-clad security software.
Questrade
---
Founded back in 1999, Questrade was among one of the many firsts in the online trading industry.
Aussies can create an account and download the app for a detailed look at the market.
Buying and selling trades is simple and takes little to no time to pick up.


Broker fees: $4.95 to $9.95
Tradeable assets: ASX Shares, Forex, CFDs
Regulations: IIROC
User-Friendly Interface
With Questrade, new investors won't have to pull their hair out while learning the ropes. The interface is 100% user-friendly, filled with interactive tabs, a search bar, and tons of resources and training to make sure that everyone (even the most technologically challenged) gets the hang of things.
Tons of Markets
As a trader, it helps to have access to multiple markets, the more markets, the higher the opportunity to diversify one's portfolio, increasing the return and decreasing risk all at the same time. With Questrade, investors will have a ton of markets to choose from, including short and long stocks, mutual funds, and even CFDs and forex.
Customized Analysis
Another key element that Questrade has to offer is its customized analysis. Investors can take a look at their options to run key reports and tweak them to find the information they're looking for. This includes key elements like how trades are doing in the market, portfolio strength, and even a look at the market overall and what it means for their trades.
AvaTrade
---
AvaTrade has been around since 2006, making a solid name for itself as one of the best brokers in the business.
They offer Forex and CFDs, allowing Aussies to jump into the market and purchase Tesla shares.
Broker fees: $0 for most trades
Tradeable assets: ASX Shares, Forex, CFDss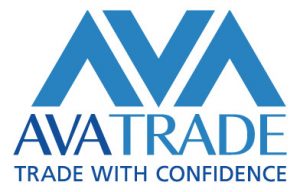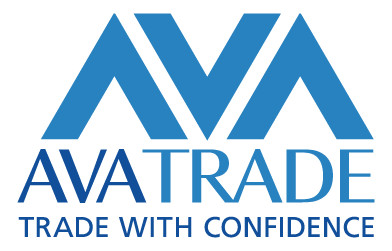 Regulations: IIROC
Solid Integrations
To get a true glimpse at what the market is doing and in-depth details about how trades are doing, investors can take their analyzing game up a few notches with advanced analysis software. These include programs that allow traders to customize their views and take a look at some of the most promising stocks on the market.
With MetaTrader4, Investors can create automatic alerts, automated trades, and even set up their accounts to make moves while they're not around to do so. It's impossible to be around at all times, making an interactive and automated program a solid choice for those looking to stay on top of every market move.
Market Orders
When buying shares, traders might want to throw in a particular market order to secure their trade. With AvaTrade, investors can execute all of the top orders, including market, limit, and stop. All of these play a critical role in securing investments, ensuring that traders don't lose too much of their investment due to fluctuating prices.
AvaProtect
Trading comes with risks, something that all traders probably already know. Apart from market orders, traders that choose AvaTrade can take advantage of AvaProtect, insurance that secures the account for a certain extension of time. If during that time, there are any losses, AvaProtect will reimburse them, keeping losses at a minimum.
CMC Markets
---
CMC Markets is a global giant that's been in the business of helping traders invest since 1989.
They have solid regulations and offer a ton of markets for investors with all sorts of budgets and include affordable brokerage fees and more.
Broker fees: $1.95 to $5.95
Tradeable assets: ASX Shares, Forex, CFDs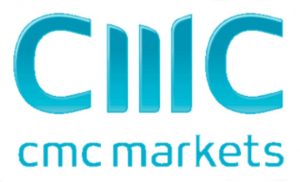 Regulations: FCA and FSA
Low Fees
When it comes to fees, you won't find too many, with fees coming in at some of the lowest prices on the market. There are no account fees, $0 deposits, and $0 withdrawals, making it an all-around low-cost plan. Where traders will start to find fees is when they're not actively trading, with CMC Markets tacking on a $10 charge after 12 months of inactivity.
Account Types
CMC Markets offer two different account types, each one coming with its own set of perks for the investors that choose them. They have a CFD account, which is open in all countries that CMC Markets operates in and includes top currencies like AUS, EUR, and GBP.
Their second account is their spread betting account, which offers pricing via spreads only. The account users choose should take their location and the market that they're interested in into account.
Payment Options
When choosing a broker, you not only want to make sure that they offer the market you want to trade with but also the payment method you want to play with. With CMC Markets, you'll find a number of options for funding your account and withdrawing your earnings, including bank transfers, electronic wallets, and debit and credit cards.
To Buy or to Sell: The Verdict on Tesla Shares
---
Tesla is a unique company, with a history of surprising even the most doubtful investors. In recent years, they have really surprised investors, jumping up more than 800% and reporting some unimaginable profits.
While it seems like the perfect concoction of a buyable stock, no investor should jump into anything without first considering the company's next move, leaving many to ask whether it's a buy or a sell.
Reasons to Buy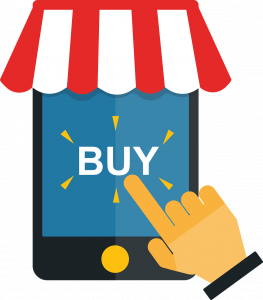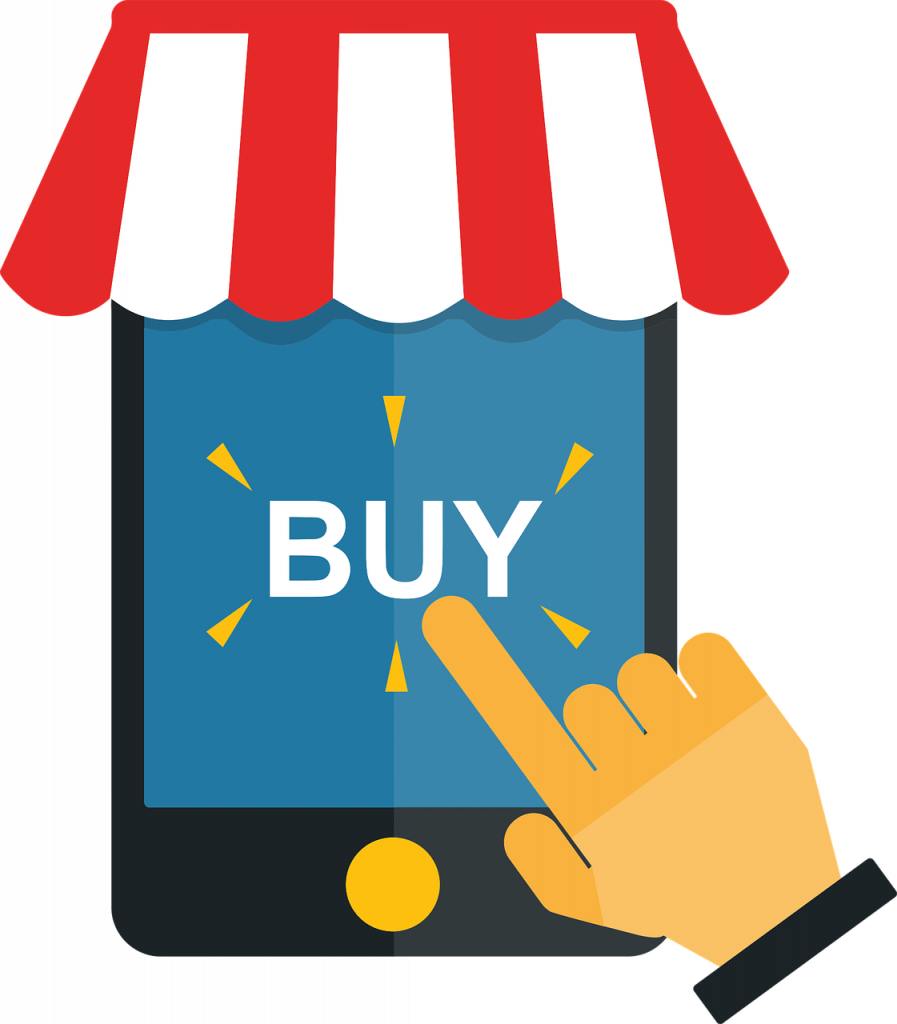 1. It's Electric
Electric cars hit the market more than a decade ago, not making any significant splash. Over time, the sales started to increase, driving the cost of vehicles down.
Thanks to a huge push toward reducing emissions and making the world a healthier place to live in, electric cars are increasing in demand, making them an attractive market for investors.
Tesla takes precedence over other electric cars, with a showcase of luxurious vehicles made to fit every driver. Plus, it's not just lowing up in the United States, with other countries jumping on board too.
Their recent deal with Hertz made headline news in the world of trade, drawing in attention and making it the perfect time to buy Tesla stock.
2. They're Profitable
A lot of companies out there are still in the red. Instead of pulling profits, they're still using the revenue to pay off old debts or investments. At Tesla, that's not the case, with the company making it over the profitability hump.
It's because of this that the company can make moves to expand and increase research, using their profits as a way to bring about bigger and better things. Because they're known for making solid decisions when it comes to extending their power throughout the market, they're sure to have some profitable moves coming up very soon.
3. They're Versatile
When companies have a solid product that can seep into multiple markets, they've struck gold. In Tesla's case, their technology continues to push boundaries and evolve everything around it. Take their recent space travels as one of them and their innovation when it comes to new vehicles as another.
Tesla is known for its advanced technologies that shape the movement of other products in the field, meaning that other companies will want a piece of that too. Tesla's growth and clear edge over the competition are rumored to take them to all new heights, opening up their profit-making skills to much more than just creating today's most advanced electrical vehicles.
Reasons to Sell
1. Speculation 🤔️
While all the other signs point to "buy," there is one key factor that points to "sell," and that's speculation. Because Tesla is in the spotlight, a lot of their current innovations make investors want to jump in now so that they have shares to trade when the time is right.
However, one downside to that is, there could be some investors that jump the gun and drive up the stock beyond its value. You can find renowned investors on both sides of this argument, some thinking that jumping in now could blow up later. Take this into account before you buy and make sure that you do your research and check all the latest news and numbers as soon as they are released.
Trading Tips from the Pros
---
If you're new to the trading game and are looking for some tips on how to get the most out of it, we've gathered up some tips from experienced traders. While trading takes some getting used to, you can pick it up in no time and start making better, more profitable trades in no time. In the meantime, here are some things that you can do to amp it up.
Tip #1. Invest Wisely ✔️
The best thing that you can do as an investor chooses investments wisely. You have a budget, and you should stick with it no matter what. Don't be too much on a whim and make every buy and trade count so that you get the most out of your trading day.
Tip# 2. Do your Homework ✔️
Lots of brokers are set up with ways to research and really get a good idea of how the market is behaving. While these tools are very good, it's recommended to do your own research too. Read up on some current events that could affect the shares you buy and keep your ears open for announcements from the company itself.
Don't hesitate to take advantage of some of your preferred broker's educational resources, learning how the market works and how trading works too. This will help you become a better trader and guarantee that you'll trade more mindfully.
Tip #3. Start with Low Risk ✔️
The higher the risk, the more return possible but, you might not be ready for that. Before taking off and getting too confident with your trading, start with low-risk trades and get a feel for how it all works before moving up to the big leagues. You have a lot to learn from your first days in trading and you shouldn't rush the process.
It might work to set a small budget and stick to it, attempting to only spend what your budget allows and not going over. In this way, you can avoid overspending and even learn faster as you'll notice patterns of earning and losing.
Tip #4. Brush up on Software ✔️
If there is anything that helps investors more than anything, it's access to the top market analysis software. Even though it might be new to you, it's recommended to dive in and start to try to learn it from the inside out. Understanding what to look for and how to spot market trends is a huge advantage, one that can set you up to make better and more profitable trades in the future.
Take a look at what your preferred broker has to offer and, if they have the option, add some integrations like MT4 to your setup. The more you learn how to spot key market trends, the better you'll become at finding the best stocks before they blow up.
Tip #5. Mimicry is Powerful ✔️
While learning the ropes, you might not even know which stocks to take a look at. That's why tools like eToro's copy trading are so powerful, giving new traders the opportunity to do what the pros do. When you're in doubt, check out what they are doing and copy them, see if you can come out with the same success and learning how to spot their triggers at the same time.
Before you Go
---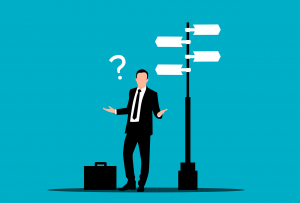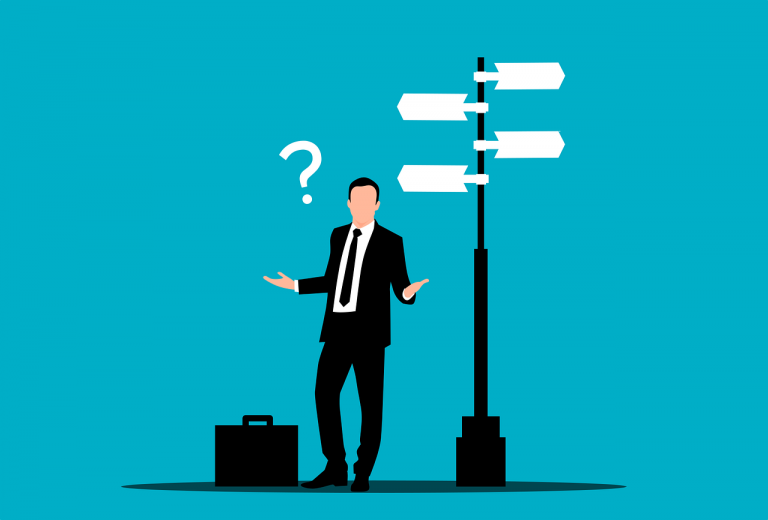 Buying shares from Tesla is a good idea, especially with all of the new and innovative news surrounding the company. After you choose a broker, be sure to do as the pros do and take your time learning the ropes.
The more lessons you learn along the way, the better investor you will become, able to spot opportunities a mile away. Now that you know how to buy and trade, what are you waiting for?
---
You Might Also Like: