Disclosure: Privacy Australia is community-supported. We may earn a commission when you buy a VPN through one of our links. Learn more.
Best VPN for Windows (2023 Review)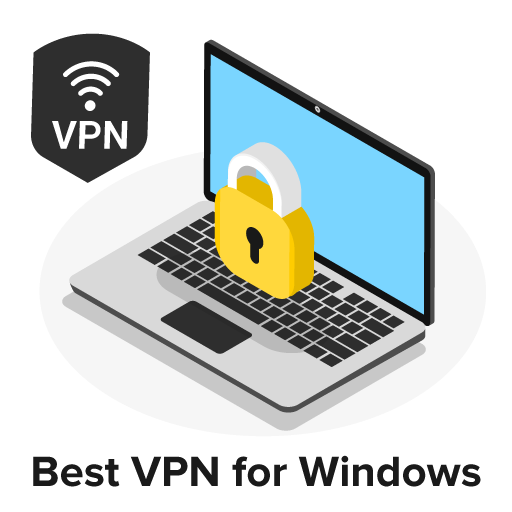 A VPN lets you browse on your Windows OS with security and anonymity, keeping your online activity right where it belongs: between you and yourself.
Not that you have anything to hide, of course, we all know that.
But if you did, and I'm speaking hypothetically, you would want a good VPN. Wouldn't you?
All hypothetical, of course.
But you're obviously a decent person, nothing to hide, so you probably have another reason.
Maybe then, just maybe, the reason you want one is that you're just a tad uncomfortable about, let's say, having your every waking moment on the web logged, sold, and analyzed by anyone and everyone who can get their hands on it.
That's a pretty good reason to want a VPN too.
Either way, we won't ask questions, and if you get a decent product, neither will a VPN provider.
But regardless of any hypotheticals, you almost definitely still need the best VPN possible, so let's look at the best on the market, and the most suitable VPN for Windows 10.
TLDR
The windows platform is the most targeted OS out there, which is why a VPN is such a vital aspect of your security apparatus. In this list we look at the top three windows based VPNs on the market, giving NordVPN the top spot for its impressive variety of features at a cheap price. At number 1, we have a neat, tidy bundle of all the necessary features you'd ever need in a VPN (plus a few extra bonuses) for an affordable price. NordVPN is the top of our list. If you can get everything you need in a VPN cheaper than the rest, why wouldn't you go for it??
1. NordVPN
---
What is NordVPN?
NordVPN is one of the most established VPN brands, and easily among the largest with a colossal 5300+ servers across 59 countries.
Time and time again, it comes out top of the charts, using its established status to hone and improve the product it provides.

It's more expensive than Surfshark at $6.99/mo for one year and 4.99/mo for 2-years, but the service it provides has the benefit of a long robust record, making the slight premium worth the money. With a trial version and 30-day money-back guarantee, it's a product worth checking out, even if you aren't convinced just yet.
Let's look at some of its defining features:
Biggest server selection available:

the server choice is huge and globe-spanning, so big you might even have trouble sifting through them. But fortunately, NordVPN has you covered and has an automatic selection system that pairs you with the most compatible server.

Wide Netflix compatibility:

whilst its servers can't boast a 100% Netflix compatible rate, at 95%, there's very little chance your server won't be able to access the streaming service. Even if you are unlucky enough to be in that 5%, there's still another 95% of servers you can freely switch to with the click of a button.

User-friendly:

from its simple 3-step installation to day to day usage, the long-term pre-eminence of Nordvpn means it has had plenty of time to hone its user interface, making it an easy system to use by any measure.

NSA certified:

NordVPNs security encryption is military-grade, and the AES system it uses is the type recommended by the NSA for encrypting top-secret military info, so you can be sure your information is locked down safe!

No logging:

a vital requirement for any VPN. Whilst many established VPNs have been proven to be lying about not logging info, this has never been the case with NordVPN.

Double servers:

if the already military-grade protection NordVPN offers isn't good enough, then double it! They offer a service that runs your internet traffic through two separate VPNs before it reaches its destination. It's extremely difficult to track through a single VPN, but two simultaneous server encryptions are nigh-impossible to break.

Panama based:

with no mandatory data retention laws in Panama, NordVPN is legally free to direct your traffic without making a single record, keeping your data legally as well as digitally protected.
Do I Recommend NordVPN for Windows 10?
Definitely. NordVPN is one of the largest VPN services for a reason, with a stellar record and plenty of enticing features like free trials and money-back guarantees, it's become our top overall choice.
At number 2, Surfshark has most things that NordVPN, but a lower cost. However, if you prefer a proven track record to the flashy new product on the block, NordVPN is for you.
2. Surfshark
---
What is Surfshark?
Surfshark is a new player to the market but is already making waves as one of the most reasonably priced and consistently good VPNs out there.
Being a relatively recent addition to the VPN game, they have learned from the successes and failures of more established brands, and so have excelled right out the gate.
One of the major selling points of Surfshark is that it's one of the best VPNs for Netflix. The Majority of VPNs are at least partially blocked from using Netflix.
Surfshark doesn't have this issue and is not only compatible with the basic US and UK settings, but is usable with eleven of Netflix's locations, an expansiveness that most Netflix-compatible VPNs don't cover.
Let's look at some of its defining features:
Competitively priced plans:

a full 2-year subscription comes out at just $2.49 a month, and a single year at $4.98 a month.

User-friendly:

Extremely easy to use, one of the main aspects of Surfshark is how straightforward it's UI is, making it perfect for first time VPN users

Leak-free:

in a variety of performance, security and DNS-leak tests, Surfshark always comes out with flying colors, suggesting a near-impenetrable security

The perfect VPN Location:

the British Virgin Islands is free from what is

ominously known as the 14 eyes

data collection zones. Essentially, there are no laws that could compel Surfshark to legally give up your data.

Silent Canaries:

A warrant canary is a way to inform users if a government has issued a secret subpoena on them, Surfshark uses this as a matter of data transparency, and informs all users if one is issued. Luckily though, this VPN can freely boast that it has

not had a single Subpoena sent to them

, possibly as a result of their pre-emptive use of the warrant canaries.

No logging data:

aside from the obligatory email address, billing info, and diagnostics reports, Surfshark keeps none of its users' data logged, meaning there is no danger of this VPN passing your usage data on because they never had it in the first place!

Quick data:

though inconsistent across servers, the data speed is generally high, and you shouldn't be left with any annoying lag.

Kill switch:

the Windows version has a built-in Kill switch, meaning that it's easy to quickly sever any dubious connections or malicious attacks.
Do I Recommend Surfshark for Windows 10?
Yes, Surfshark offers some of the best all-around protection whilst still being streaming-compatible and reasonably priced. It's perfect for private data security, whether you're new to VPNs or an experienced user, Surfshark will serve you well.
At number 3, ExpressVPN still provides an outstanding product that excels in every aspect of user security and privacy; however, it loses out due to its streaming-incompatibility and greater cost.
3. ExpressVPN
---
What is ExpressVPN?
If you want security and privacy as paramount above all else, then ExpressVPN is the product for you.
This is truly a premium product for those that are serious about their data anonymity.

Its greater cost and lackluster Netflix-compatibility are made up for by an absolutely ironclad security record. It's one of the fastest, oldest, and most user-friendly VPNs you can get.
Here's what makes it worth that extra cost:
Huge server range:

with 3,000 servers in 160 locations and 94 countries, it might not beat NordVPN in sheer volume, but by range and variety it is certainly at the top of the league.

Fastest VPN on the web:

ExpressVPN is extremely fast, run it through any connection speed tester such as SpeedTest.net or Fast.com and you'll be blown away by the speed.

Intuitive kill switch:

the kill switch on ExpressVPN kicks in if for whatever reason their server suffers an interruption (even if your wifi is still running fine). This prevents hackers from sneaking in before you notice the danger.

Fantastic customer support:

24/7 customer support that is quick to respond and knowledgeable, meaning you'll never have to wait long to get any issues resolved.

Security to match their ethics:

testing proves ExpressVPN is totally secure from leaks, something to be expected of US military-grade encryption protocols. This is matched by their commitment to

never log any of your sensitive info

; and being based in the British Virgin Islands, this is a legally binding commitment.

Premium pricing:

if you're looking for a cheap basic VPN, then ExpressVPN may not be for you. But if you're looking for one of the most airtight VPN security systems available, then the pricing at $9.99/mo for 6-months, or $8.32/mo for 12-months is a reasonable deal.
Do I Recommend ExpressVPN for Windows 10?
If you regularly deal with sensitive data or are simply serious about your privacy, you need ExpressVPN. Ironclad security, legal protection, and smart-safety systems mean it is the VPN of choice when you need anonymity that goes above and beyond.
Best VPNs for Windows
---
Windows is the world's biggest operating system, so it's no surprise that it's also the most targeted. With such a broad range of attackers and trackers out there, the most well-rounded product is also the best for a Windows OS.
When considering what VPN is best for a Windows computer, its best to look at the main flaws you're seeking to fix. DNS leaks, built-in data collection, and lackluster privacy settings being the main ones for Windows 10.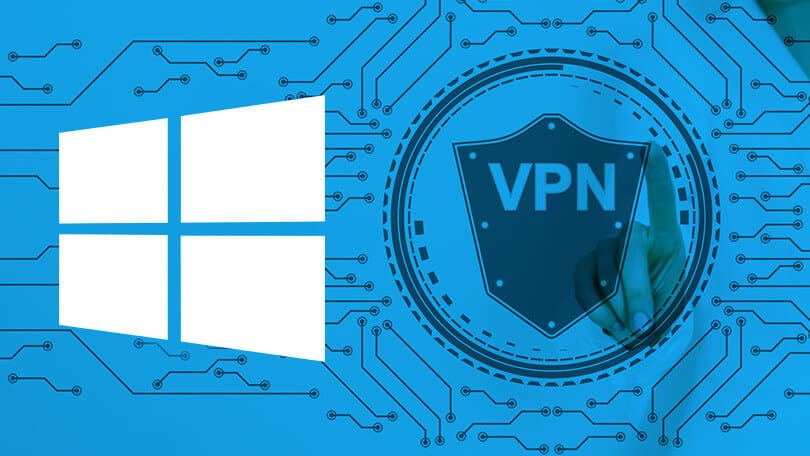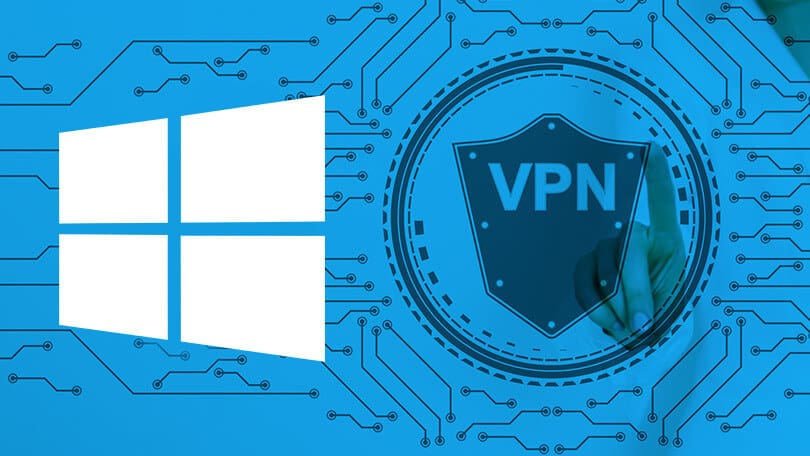 These are basic issues, and so a broad VPN system will cover you. The goal is to look for something that ticks all the boxes for a reasonable price, and without any catches like ads or incompatibilities.
With a well-established OS, you have fewer concerns about niche issues as you would for say, Linux and its open-source software focus. For example, while here ExpressVPN comes 3rd in the ranking, for a Linux user, it's usually considered the best VPN available.
It's more than likely that most of your basic security concerns are covered by a virus protector, so find a VPN that will put your privacy and anonymity first. For this, look for logging policies, provider locations, and encryption grades. After this are the more user-oriented concerns, such as Streaming/Netflix-compatibility, speed, monthly cost, and range of server locations.
One final tip is to look for VPNs that were created keeping the Windows operating system in mind first. The most popular VPNs were all initially exclusively Windows-based, but in terms of volume most VPNs out there were built for the open-source market, later migrating over.
The likelihood of incompatibility issues goes up when the software wasn't initially designed for Windows, so the safe money is on sticking to a Windows first system.
As an extra bit of advice, don't ever go for a free VPN, we could write a whole article on why it's a really bad idea. Fortunately, we already did that and ranked the best free VPNs worth using.
See related: VPN vs HTTPS
Conclusion
---
NordVPN is the natural choice for us, it's proven, comprehensive and affordable; covering all the bases for a fair price. With that said, any of these will serve you well; but unless you're looking for something a bit more specialized, NordVPN is the Windows 10 VPN we recommend.
If you are worried about your privacy on Windows 10, take a look at our guide on how to adjust your Windows privacy settings.
---
You Might Also Like: