Disclosure: Privacy Australia is community-supported. We may earn a commission when you buy a VPN through one of our links. Learn more.
Best Antivirus Apps for iPhone & iPad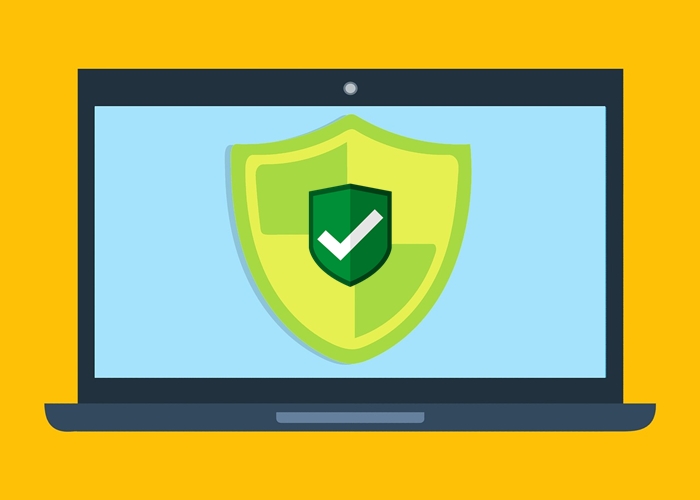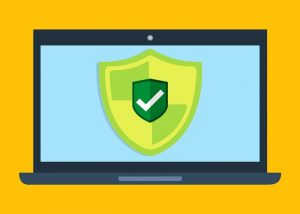 iOS is considered one of the safest systems on the market, filled with iron-clad coding that is said to prevent the chance of an attack.
Still, the increased sophistication of malware has created the need for extra layers of security, including antivirus apps.
We've skimmed through the web and found 5 of the best antivirus apps for iPhone and iPad, all of them with unique features and advanced protection to decrease the chances of an attack.
Table of Contents:
What is An Antivirus App? 🛡️
---
Antivirus apps are a type of preventative program that is designed to search for, detect, remove, and prevent attacks and malware. These days, devices need antivirus protection, helping them strengthen their defenses against today's most aggressive online attacks. That's where antivirus apps come into help, some of the most current coming with enhanced abilities to stand up to today's most aggressive attacks.
Do You Need Antivirus?
---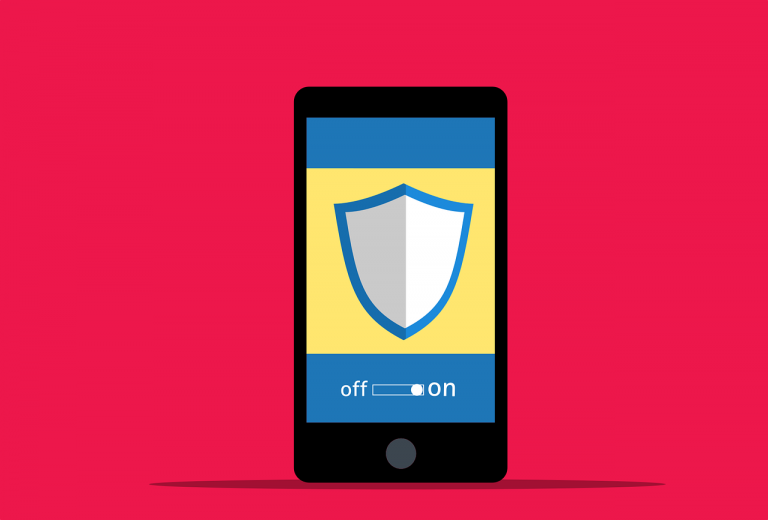 iOS devices have been the victim of several data breaches, the most recent in September 2021 due to a zero-click exploit. Technology is evolving at a rapid pace that requires constant tweaks to current programs and technologies. These tweaks are necessary and, if not kept up with, can leave room for dangerous viruses and malware to infect devices.
iOS does have a lot of security, though nothing is 100% in today's online environment. An antivirus is there to fill in all of the gaps and provide an extra layer of security to prevent a data breach.
Best Antivirus Apps for iPhone & iPad (2023) 📱️🔝️
---
Because of the increasing need for added protection, an antivirus is an option that many iPhone and iPad users won't want to pass up. Because there are so many out there to choose from, we thought we'd narrow down the choices and provide you with the top 5 best along with a look at the specs that make them the best.
1. Norton 360 – Overall Best Antivirus App for iPhone
---
Key Features:
Cost: Yearly subscription from $14.00
Dedicated iPhone App: Yes
VPN Included: Yes


Pros
A real-time look at the online environment
Integrated VPN
Trial version
Attack tracker
Spam filter
Cons
The free version is not unlimited
Can be on the expensive side
Norton has been a trusted name in online security for decades, known for its effectiveness and compatibility with all kinds of systems. More than 20 million web users have trusted Norton 360 throughout their time on the web, scoring new and improved features and protection with each passing year.
The antivirus app for iPhone and iPad filters out spam, searching for key signs of phishing attacks and removing them before they can cause harm to devices. The antivirus is constantly on the lookout, scanning devices in real-time to ensure that there is no suspicious activity or hardware making a sudden appearance.
While surfing the web on your iPhone or iPad, the antivirus will cut you off from infected websites, make reports of those they encounter, and continually improve its defenses thanks to advanced learning algorithms. When you add Norton 360 antivirus to your device, you'll get access to a VPN, using that as an added touch to your time online.
2. TotalAV – Best App with Real-Time Protection
---
Key Features:
Cost: As low as $0
Dedicated iPhone App: Yes
VPN Included: Yes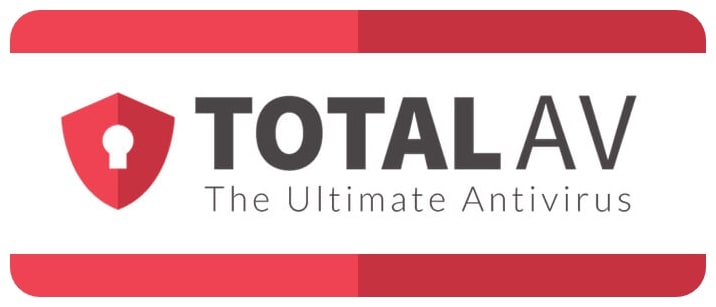 Pros
Comes with both battery and device monitoring
Plans start as low as $0
VPN is included
Scans for data breaches included
Easy to set up and use
Cons
Comes with a lot of false positives
Starting at the base level, TotalAV comes with a data breach checker, device locator, and even a monitor for your battery. These key features are just one example of all of the features that TotalAV offers, though others come with a paid subscription. Subscriptions are packed full of extra features that are worth it for more protection and a better look at what's going on inside your device at all times.
Among the more advanced features offered with a subscription include a private VPN and WebShield, which works to keep devices protected in real-time and prevent future threats from occurring. All of these and more come without too high of a cost, as TotalAV is an affordable antivirus app.
The one downfall with this app is the false positives, which could send the app chasing alerts that are not harmful or don't exist. While this issue might be a hassle, it's still better than having nothing, leaving your device to fend for itself against some of today's most aggressive malware and viruses.
3. McAfee – Best Antivirus App for Malware Protection
---
Key Features:
Cost: As low as $0
Dedicated iPhone App: Yes
VPN Included: Yes


Pros
Comes with a 7-day free trial
Protect your device for as low as $0
Keep track of your device just in case it gets lost
Unlimited VPN access
Backups for all files and photos
Cons
Lots of pricing plans that can get confusing
Zero options for cloud storage
McAfee is another antivirus application that's been around for some time, evolving and enhancing its features over time. From programs for your PC to antivirus applications for your iOS devices, they have a little bit of everything to offer and include other advanced features that get them on the map.
They have really bumped up their game and added some of the most advanced scanning technologies that are there to keep devices safe. In addition, they added a GPS tracker to find devices when you need them and even a Media Vault that secures both photos and videos. All of these work together to provide iOS users with more of the protection they are looking for.
Those who are curious about what McAfee has to offer can try our premium services for 7 days, canceling at any time if they don't want to use the service. Users can always opt for other plans, though they'll have a lot to dig through. Pricing plans are abundant and can be a bit confusing, one of the only downfalls.
4. Avira Antivirus – Beast Feature-Packed Antivirus App
---
Key Features:
Cost: Plans as low as $0
Dedicated iPhone App: Yes
VPN Included: Yes


Pros
Lots of juicy features to choose from
Both paid and free versions are available
Wi-Fi protection extends to public domains too
Update tracker
Access to backups
Cons
VPNs are not free in most cases
Some false positives
Avira is an all-inclusive security provider that has a ton of options to offer for all kinds of devices and users. They don't just stop at iOS, with a slew of features for many other products including Windows, Mac, and even Android. Their iOS applications include more than just real-time detection, allowing users to tailor their protection any way they'd like.
iOS exclusive features include preventative logging of Siri commands to Apple's servers and even secured public connections. If there are unknown devices connected to the home server, Avira's technologies will detect and notify users, allowing them to take action if the connection is unknown.
For those that think of backups as a hassle, enjoy backups and software updates when they're needed. This will not only keep your device safer but also ensure that you have all of the necessary protection needed to surf the web the way you want to.
5. Bitdefender – Best All-In-One Antivirus App
---
Key Features:
Cost: Plans as low as $0
Dedicated iPhone App: Yes
VPN Included: Yes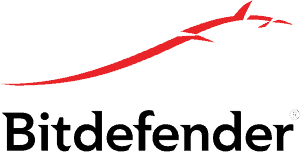 Pros
Affordable options for all users
Protection in real-time
Scanner and checker for data breaches
Plans starting at $0
VPN available
Cons
Advanced features come at a high cost
Apple users that add the Bitdefender antivirus app to their devices will get a whole suite of security. They start by scanning all available network connections to ensure that they are secure and then take it a step further by automatically using a VPN when users begin to browse.
Not only is the device itself protected but also email and text messages, with a scanner that looks for dangerous spam and phishing-style messages. The user interface is simple to use and allows users to make changes to their services and features, tweaking them the way they like them.
All protection is in real-time, with sensors keeping a close watch for activity that's not normal. When something suspicious is detected, there is an automatic report and even an attempt to take care of it. Afterward, the antivirus app will attempt to further secure the device by reporting and making sure that future instances are detected and stopped.
Choosing the Best Antivirus App for iPhone & iPad
---
There are a lot of cool features to choose from and price points, making the decision a bit difficult when it comes to choosing the perfect one for you and your device. Before you take off and start doing your own research, consider the following to choose the best app for you and your browsing needs.
The Price 💵️
Just like with anything else, the first thing you should consider is the price. The cool thing is, there are a ton of options when it comes to price, including free options. The downside to that is that some free plans are pretty limited, coming with minimal features and costly additions. It's best to take a look at all options, consider your budget, and choose base on what you conclude from there.
The Features
When it comes to protection, the more advanced the features, the better. Today's online atmosphere is aggressive and filled with possible attacks at every corner. There are some features that you might not need, including backups, extra storage, or media locks, though features you may want to splurge on include real-time protection and maybe data breach checkers.
Subscription Limits
There are a few subscriptions that come with limits, including the number of devices covered and access to features. If you have several devices that you would like to cover, then it's a good idea to take a look at what each subscription offers.
Reputation 🔝️
When it comes to protecting your devices, you don't want to leave the job to just anyone. That's why you should make sure that the companies you're going with are those with a solid reputation. Look for things like customer reviews, the number of customers served, and even online reviews from past and current customers to get a better idea.
Usability
If the antivirus app that you're looking at comes with the opportunity to try out the services for free, do it. Not only will you see how it functions but also get a glimpse of how smoothly everything runs, using that as a way to decide whether or not it's the app for you. Try out the trail, see how it works, and look for key features.
Also, don't forget to take a look at the user portal, making sure that you can navigate through it and also have a good idea of how you can access features, add or remove them, and even take a look at the overall health of your device.
Installing Antivirus App on iOS: Key Things to Know
---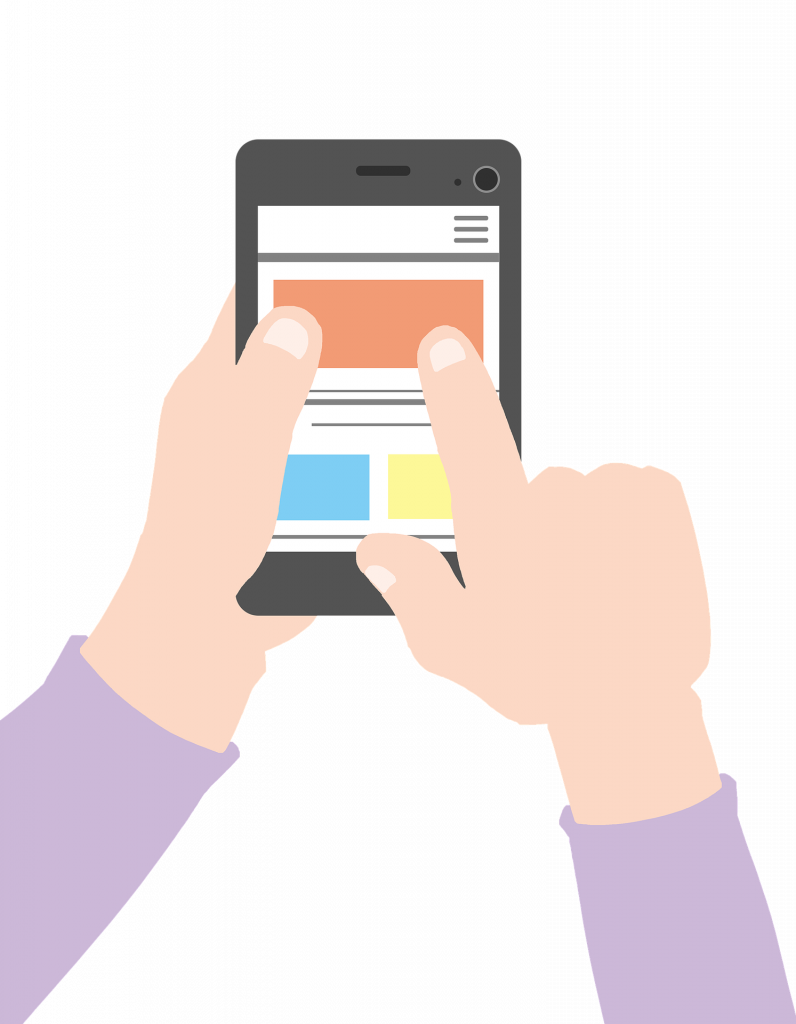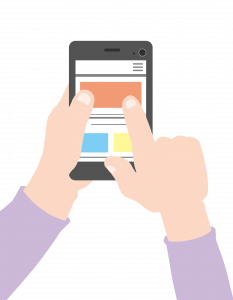 If you've had an iOS device for a long time, you've likely downloaded a few apps. Even if you haven't it's quick and simple, and antivirus apps are just the same.
If you're wondering how you can install the app on your device, we'll walk you through it below.
Step 1. Create an Account ✅️
From the main website of the application, you want to download, start by creating an account. This will ensure that everything runs smoothly once the app is downloaded and ready to go to prevent any lag time.
Step 2. Visit the App Store ✅️
The first thing you'll need to do is visit the app store from your device. From there, type in the app you want to download and wait for it to pop up. The download doesn't take long and can be done before or after you create your account.
Step 3. Download It ✅️
Click to download the app and wait for it to pop up and open on your device. From there, you can log in using the credentials that you created when you first opened the website and created your account.
Step 4. Follow Steps, Accept, and Done! ✅️
Once you're in, you'll need to follow all of the steps to get your account up and running and the antivirus software working the way you want it to. You may need to restart your phone, so be ready for that when the time comes.
Tips to Protect your iPhone and iPad
---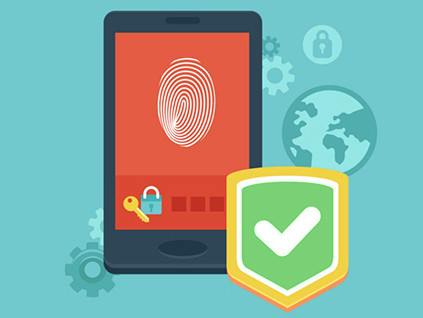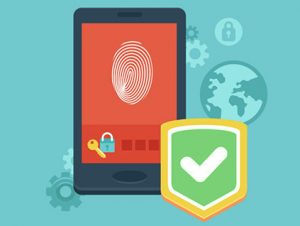 iPhones are iPads are among the safest devices out there thanks to iOS. Though it's safe, users should still take steps to secure their devices to add layers of security that will prevent the possibility of an attack.
Below, we've got a few tips to add more protection to your iPhone and iPad, keeping your data and devices safe from an attack.
Tip #1. Jumble Up your Pin
A lot of users know about the power of the pin, using it to keep their iOS devices safe. One mistake that many of them make is choosing a pin that's too easy to guess, usually going for a simple set of numbers or even something that is of high significance to them. Instead of making it simple, create a random pin and go for the max passcode lengths, using that to bump up system security.
Tip #2. Change It Up
Because it's easy, a lot of iPhone users get in the habit of using the same passwords for all of their apps and programs. We're guilty of that sometimes too but, for more protection, it's recommended to change up passwords. Have unique passwords for different apps and accounts, even if it's on the same device. This will ensure that, if one of your accounts is hacked, others won't be at risk. You can use a password manager to keep up with all your passwords if things get a bit too confusing.
Tip #3. Comb Apps Over
The web is full of open-source tools, some of them coming with all developers need to create apps fast. While it's revolutionized app development, it's left room for bad actors to come in and create malicious apps in an attempt to steal sensitive data. Before downloading an app, make sure that it is legit and hasn't been victim to data breaches or unsafe practices.
Tip #4. Two-Factor When you Can
Some iPhone users out there don't like to add two-factor authentications because it takes a bit longer to log in. Plus, it requires an additional device or account to get into, something that could cause trouble if one is lost. However, adding two-factor authentication is a great way to add additional protection. You may have to have your mobile device and enter a code into your account before logging in or check an email and follow a link, which could come in handy if your password is ever at risk.
Tip #5. Watch Out for your SIM
A lot of iPhone users forget about their SIM and don't think of it as something that could get stolen. However, your SIM card holds onto a ton of information, some of which could be sacrificed. Someone with access to your SIM card could add it into another device and gain access to a lot of information within, including:
iCloud
Instagram
Twitter
Facebook
Tip #6. Beware of Juice Hacking
Juice hacking is kind of a new thing, so if you haven't heard about it listen up. Juice hacking is possible thanks to public chargers, with hackers taking advantage of the fact that many users use them for a quick charge. Once devices are plugged up, it's the perfect opportunity for malware injections, which could steal data or even crash the entire system. It's always a good idea to use personal chargers and, if it's an emergency, be sure that the device is protected before using them.
Tip #7. Read the Fine Print
This tip is definitely easier said than done, though it's really important. Reading the fine print before agreeing or accepting terms and conditions is a great way to prevent the possibility of an attack. Some permissions are filled with dangerous jargon that could put your device at risk. Some apps won't allow you to use them unless you accept, but if it seems too risky, then it's better to look for a different app.
Tip #8. Stay Away from Public Wi-Fi
Public wi-fi networks are a big target for hackers. They know that many people will use the free internet networks with their devices, using that as an opportunity to potentially hack into them. iPhone users have the option to auto-join, something that they should turn off. This could put the device at risk for someone with the knowledge to hack into devices from public networks.
Tip #9. Avoid Jailbreaking
Jailbreaking became a huge trend due to the different apps that users could get access to. While it's great for that, it's not so good from a security standpoint, filled with risks. Jailbreaking can void some standard security settings and make the device more vulnerable to attacks. Hackers know that iOS is hackable when it's jailbroken, attempting to gain access with help from iPhones that are outside of their system security settings.
Advanced Attacks Call for Advanced Protection
---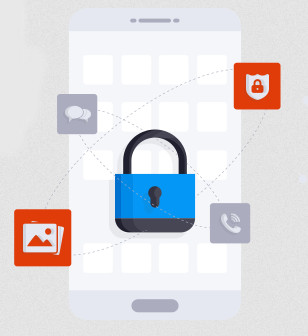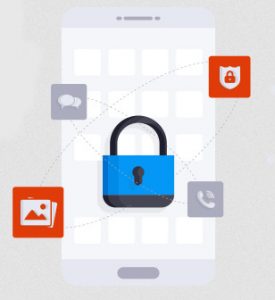 The web is getting more dangerous but luckily, security measures are also evolving. To keep iPhones and iPads protected, users should consider using an antivirus app, adding an extra layer to their current setup.
iOS is said to be one of the safest options, with less of a risk than other systems, though that doesn't mean it's 100% protected. Users should take measures to amp up their protection, preventing a data breach and keeping their sensitive data secured.
---
You Might Also Like: