Disclosure: Privacy Australia is community-supported. We may earn a commission when you buy a VPN through one of our links. Learn more.
Best Android Antivirus Software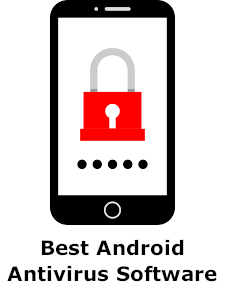 The best Android antivirus apps shield your smartphone or tablet against malware threats.
Having a great Android antivirus app installed is essential.
Much of your doings happen on digital devices, from work correspondence to mobile banking.
Android is the most popular operating system on the planet, it's a big target for cybercriminals.
On this page, we look at the 10 top antivirus apps for Android 2020 – many are FREE.
5 Top Antivirus for Android Mobile
---
Our team has rounded up the best antivirus for Android mobile 2020, with links. You can download right now. Let's jump right into things!
#1 Bitdefender Mobile Security
---
Key Features:
Online Banking Protection
VPN as Optional
Password Manager Optional
No-Disturb Mode
Cover 3+ Devices
Online Support Available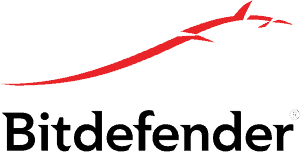 Pros
Rated highly by users
Great value for money
Excellent engine
Cons
Only Android 5 & up compatible
VPN upgrade offers (annoying)
Bitdefender Best Android Antivirus Software Review ?
How secure is Bitdefender antivirus Android? While we wouldn't recommend you use Bitdefender for their VPN (which comes as an optional upgrade in-app upgrade purchase), the antivirus is probably the best you will be able to find for Android.
Check out NordVPN for one of the most trusted fastest VPN solutions on Android.
As for the antivirus protection, Bitdefender gives you tons of features including: automatic security recommendations, a very effective malware scanner that you can use before downloading attachments, extra account privacy for your email, real-time web protection when surfing on your browser of choice, and anti-theft to wipe/track your phone if it is stolen.
Independent lab tests of Bitdefender are very positive. They arguably score higher than any other popular antivirus provider on the market
#2 Kaspersky Internet Security for Android
---
Key Features:
Phishing Protections (Premium)
Protects Against Ransomware
Secures Wi-Fi Networks
Online Banking Safeguards
Firewalls Are Two-Ways
Speedy Scanning

Pros
Highly regarded
Secures browsing sessions
Requires little system resources
Cons
Anti-phishing only on premium
Kaspersky Best Android Antivirus Software Review ?
Another top dog in the Android antivirus game. With one of the best Android antivirus apps on the market, Kaspersky also gives you a free version that handles essential malware threats, with some limitations. How good is Kaspersky free antivirus? Top notch. Run malware scans whenever you want, with a detection engine that is highly rated by independent testing labs.
They throw in anti-theft options, letting you track down your Android phone's location if it gets stolen or lost. Do remote locks, erase the data or even take covert photos of the person using the device. Set an alarm if you've lost your phone nearby but cannot locate it by sight.
Kaspersky Mobile Security supports Android Wear, designed to simplify security management. This is all free. But if you go for the premium version, you'll also be able to schedule antivirus scans to run automatically, and get access to anti-phishing protections; to keep you safer when dealing with websites and emails.
That said, you get pretty solid malware protections on the free version – very powerful Android antivirus software.
#3 Norton Mobile Security for Android
---
Key Features:
Wi-Fi Security
Scans for Device Vulnerabilities
Web Browsing Safeguards
Anti-Phishing Protections
Real-Time Proactive
Anti-MalwareAnti-Ransomware / Anti-Adware

Pros
Very long trial
Heavyweight reputation
Family protection option
Norton Best Android Antivirus Software Review ?
If you're serious about protecting your devices, it's really hard to compete with Norton Mobile Security for Android. First off, you get a very generous 30-day free trial with which to test out the app and how well it runs on your device.
One enormous benefit that Norton scans any apps before you download them.
Apps can be an enormously dangerous vulnerability that can expose your phone to everything from adware to ransomware; the moment you give permissions to the app, this allows the malware to infect your device.
How secure is Norton antivirus? Independent lab tests done by AV-TEST gives this app an A* score (6 out of 6 on all counts). No privacy risks were found. It performs well against your battery life.
There are a time of really cool features you get in addition such as the ability to block spam phone numbers, a warning if you're on an unsecured Wi-Fi network, and coverage for 3 android devices (making this particularly ideal for families).
Norton is also our top pick antivirus for Android that comes with a VPN, though there are much better specialist VPNs.
#4 Avast Mobile Security
---
Key Features:
Rated 4.7* by 6 MILLION Users
400 Million Active Users
Anti-Theft & Anti-Lock
Wi-Fi Security & VPN
Virus Cleaner
App Insights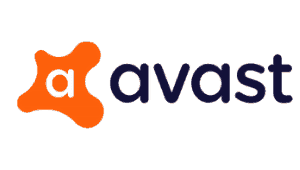 Pros
Friend / family referral perks
Free on Google Play
Incredible user ratings
Avast Best Android Antivirus Software Review ?
Currently the world's most trusted free antivirus app for Android (actually, look at the entry below this; a company bought by Avast). With over 100 million installs, the only nuisance are the advertisements, which are displayed unless you subscribe to the premium version.
This antivirus app gives you a lot of features, from checking the speed of your Wi-Fi and its security, snooping out the most insidious malware forms such as MitM attacks and SSL stripping, shielding your browsing sessions against malware attacks, and removing any viruses already on your phone.
AV-TEST independently concludes that Avast was able to detect 100% of the malicious apps it presented them with, without impacting the battery life or slowing down the device's performance – strong Android antivirus software.
They actually used to be a paid service but now most features are free. You can use it for no cost or pay a small monthly or yearly fee to remove advertisements and gain a few extra capabilities.
One very useful premium add-on is the in-app lock, which triggers your phone to request a pin before opening specific apps.
This stops any malware from launching Internet banking apps automatically.
#5 AVG AntiVirus Free
---
Key Features:
Protects Android, Mac & iPhone
Rated 4.7 Stars by 7 Million Users
100 Mill User Downloads
VPN Protection & Private Photos
Web Browser Protection
Scan Wi-Fi Networks for Threats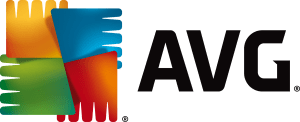 Pros
Protect many devices; 1 yearly payment
Link all protected accounts
Engaged with customers
Cons
VPN not including in premium price
App lock-in doesn't always work
AVG Best Android Antivirus Software Review ?
If you hop onto the Google Play page, you'll see thatAVG takes care to reply to every user review, and they consider suggestions for future updates. Due to this, they currently have more downloads than even Avast.
A really nice touch (and the reason why every provider in this guide is worthwhile).
Whether you have a computer, tablet or Android (or even iPad / iPhone), this app will warn you about suspicious files. Though they offer a good VPN for android, we wouldn't recommend you any non-specialist VPN provider.
That's a good way to have a very slow online experience. For a super affordable option, check out our best cheap VPN guide.
Overall a high-quality app for securing your Android device. Protect yourself for free with a reputable anti-virus engine (these guys are actually owned by Avast; they've also kicked Avast from the top spot as the most trusted antivirus app in the world).
Buying Guide?
---
Today, ransomware is a particularly scary type of malware threat – even for Android. This is because it's NO good trying to remove ransomware once it infects your device. You greatly reduce the odds with the best Android antivirus software shielding you.
How Do Ransomware Attacks Work?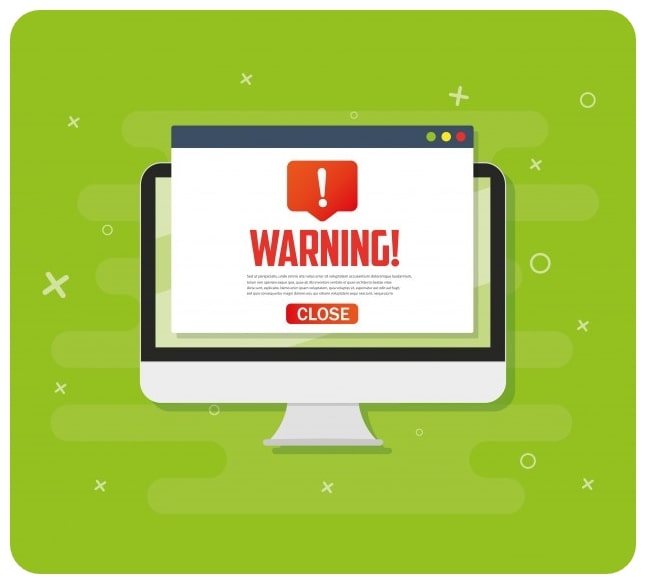 Ransomware is an attack on a network or computer system. The user is blocked from access to files and documents.
The cybercriminal encrypts access to the data, holding it hostage; and the victim is asked to pay a ransom in order to get a decryption key, to release the files.
Often, the cyber criminal doesn't give the key even after receiving payment.
And they are able to maintain their anonymity by receiving payment in a very difficult to track payment means such as some forms of cryptocurrency.
Can Ransomware Attack Android?
Ransom is harder to deal with than most other types of malware because removing the infection won't fix the issue. This is because ransomware encrypts your files and holds them hostage. You cannot reverse this encryption without a special decryption key. Even removing the ransomware doesn't remove the encryption; leaving your files or your device inaccessible.
Many strains of ransomware that target the PC do so by exploiting vulnerabilities in older operating systems. With Android ransomware, however, you are in control of installations.
Cybercriminals, in this way, will trick you into installing their malware through social engineering tactics, email phishing and malvertising campaigning.
Cybercriminals are great at camouflaging ransomware as safe apps. This happened in China in 2017 when a special Android crypto ransomware spread by disguising itself as a gaming app.
Users would download the app and give it permission to the device, at which point the ransomware would give you a ransom note.
List of ransomware attacks:
#1 REvil Ransomware
REvil is a virus that encrypts all of the files on a device or system then demands money from the target. Victims are ordered to pay a ransom through bitcoins. If the victim fails to pay the ransom inside of a set time period, the amount is doubled.
A data leak in a major law corporation was targeted, giving the attackers access to data belonging to the famous clients which they then shared on the dark web.
Allegedly, personal data belonging to Robert De Niro, Elton John, Ward Stewart, Drake, Mariah Carey and other celebrities were stolen in this ransomware attack. This included screenshots of touring contracts for Madonna. This is the biggest ransomware attack 2020-2021.
#2 Sodinokibi Ransomware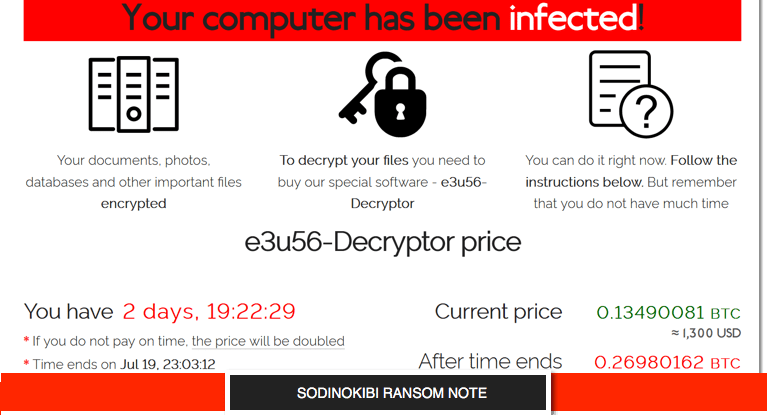 Referred to as Sodin for short, an offshoot of REvil ransomware. It first spread in 2019.
In September it infiltrated a vulnerability in Oracle Weblogic's servers.
Even after the vulnerability was fixed, it continued to infiltrate through software installers (that had their own vulnerabilities).
There is some suspicion that Sodin is also related to GandCrab software.
The codes seem similar and analysts think that there is a link between the two in their history. One dangerous aspect of the malware is that it destroys all of the backup files on a system.
At the moment, $2,500 worth of bitcoins is demanded in order to gain access to encrypted files. This has to be done in four days otherwise the ransom demand is doubled.
#3 Nemty Ransomware
The third top name in our ransomware attacks 2020-2021 overview, is Nemty. This ransomware works a little differently, operating as a "ransomware service".
It's been around since the sum of 2019, first getting noticed in forums for Russian pirated downloads. Ransomware as a Service (RaaS) is a way for non-programmers to gain access to customisable ransomware.
Clients pay for access and the manipulator ransomware to use it in specific ways that they want. When a ransom is successful, 30% of the payment automatically goes to the developers of Nemty.
The developers demand this payment from their clients within a week, otherwise they delete the files that have been held ransom.
#4 DoppelPaymer Ransomware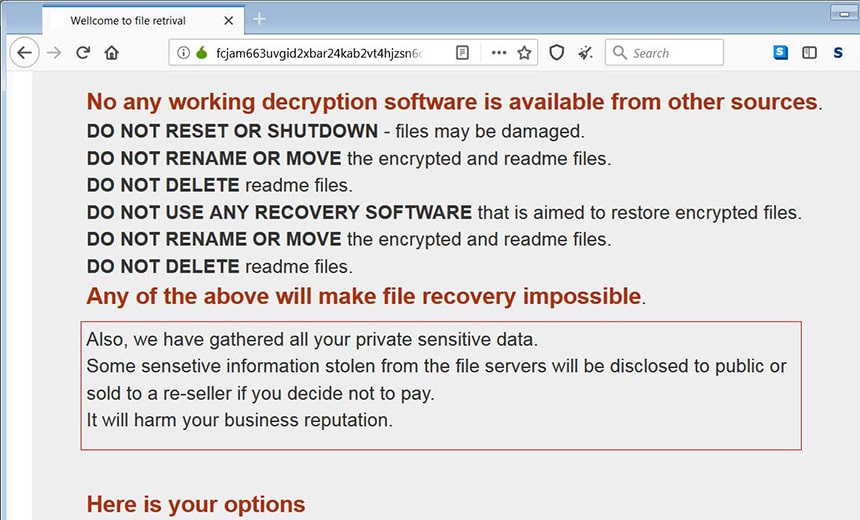 A successful ransomware that has been around for over a year now.
The first version was only used to gather information and did not have any malicious behaviour.
They've since made a profit of $1,200,000.
With bitcoins currently being worth around $20,000 each, 3 confirmed victims have been confirmed who paid a total of 142 Bitcoins. The cybercriminals behind this ransomware give a ransom note to its victims after decrypting their files, with a link to a payment portal – there's a countdown, ransom amount and bitcoin wallet address.
#5 Ryuk (2018-2020)
Phishing was used to trick victims into paying a ransom. The malware was hidden in infected links and attachments.
In the two years that this type has been running (even up until now) has caused $60 million worth of ransom damage. It's unclear exactly how much has been paid out to the cyber criminals.
#6 SamSam
This 2018 attack caused major disruption to the cities of Atlanta ($2 million worth of damage), San Diego and Colorado. The ransomware was edited by Iranian cyber criminals who victimised 200 more companies in Canada and the US. This led to a further $30 million in damage. It is unclear how much was paid out but victims were asked to pay for decryption codes.
#7 WannaCry
And the year before, the one acquiring ransomware set records by causing $4 billion in losses. Nearly a quarter of a million companies were tricked by this email scam. The victims include Renault, FedEx and Nissan.
Per machine, $300 was demanded in order to release the encrypted files.
For the most damaging ransomware ever, look back to 2016. That was the start of the Petya ransomware attacks, which have caused $10 billion in global damages since its release!
FAQ ?
---
Can Android Phones Get Virus Attacks?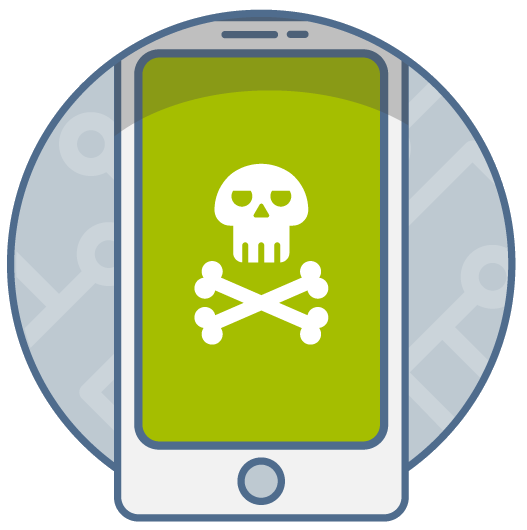 Unless you're protected by industry-grade Android antivirus software, both Android phones and tablets are vulnerable to malware – including ransomware.
One of the most popular strains of android ransomware is Cyber Police.
You can find this on phones and tablets – is probably the most widespread Android ransomware around.
The best way to protect Android from malware?
Prevention is a much better tactic than removal. All of the providers in this list are designed to keep malware away from your mobile or tablet by continuously running detailed scans of your apps and device, as well as any links, and even Wi-Fi networks you are connected to.
Is Antivirus Software Necessary for Android Phones?
Regardless of your operating system or device, if you're online it's probably a good idea to use an antivirus system. Malware is specialized to exploit vulnerabilities, or to trick you into installing it by disguising itself in other means (such as trusted apps).
All of the popular operating systems have inbuilt securities against malware. For instance, Windows gives you its Windows Defender Security Centre.
But these do not always score well in independent research tests. This can also be quite ineffective when faced with viruses that target web browsers.
Do You Need Antivirus Protection if You Have a VPN?
VPNs and antivirus tools have different functions. Having both is the most comprehensive way to protect your devices.
While a VPN hides your traffic even from internet service providers, it doesn't actually protect against malware. You need a shield against suspicious links, attachments and files, which is where the antivirus comes in.
Conclusion ?
---
You don't need to break the bank to get all of your devices covered by a quality VPN, like SurfShark for example. Combining this with an antivirus will give you the most rigorous protection against even the most dangerous forms of cyber attacking.
Bitdefender Mobile Security – Overall best free android antivirus
Norton Mobile Security -Android antivirus with best features
AVG Antivirus – Android antivirus with best user reviews
You Might Also Like: