Disclosure: Privacy Australia is community-supported. We may earn a commission when you buy a VPN through one of our links. Learn more.
Best Cloud Storage in Australia 2023 (Inc Free & Paid Options)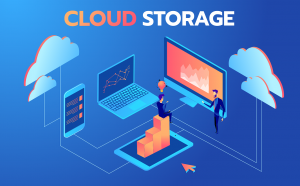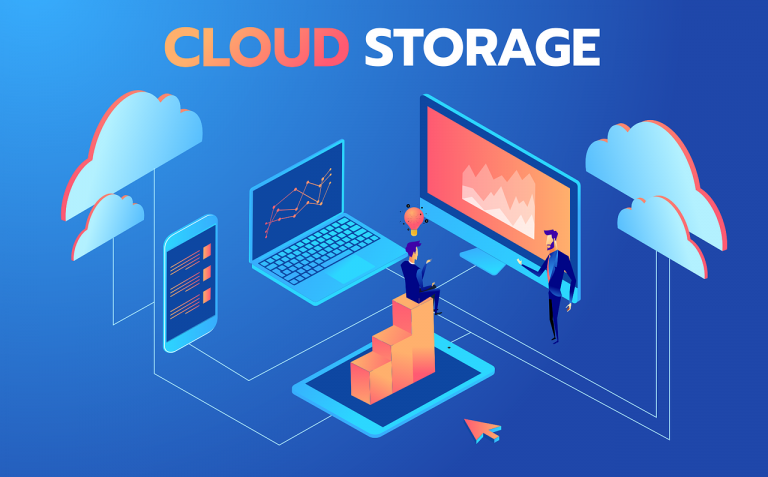 Instead of clunky storage devices that we have to haul around everywhere, the cloud is helping users save and share like never before.
It helps keep things organized in one's computer and allows for smoother collaborations when working from home becomes all you can do.
It can be difficult to find some cloud storage services that are fast, free, and available to Aussies, though we've searched far and wide to gather up the best that 2023 has to offer.
Below, we'll share 8 of the best ones out there along with all you need to know before making the switch.
Table of Contents:
A Look at What Cloud Storage Can Do For you ☁️
---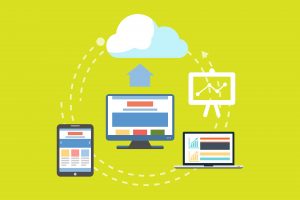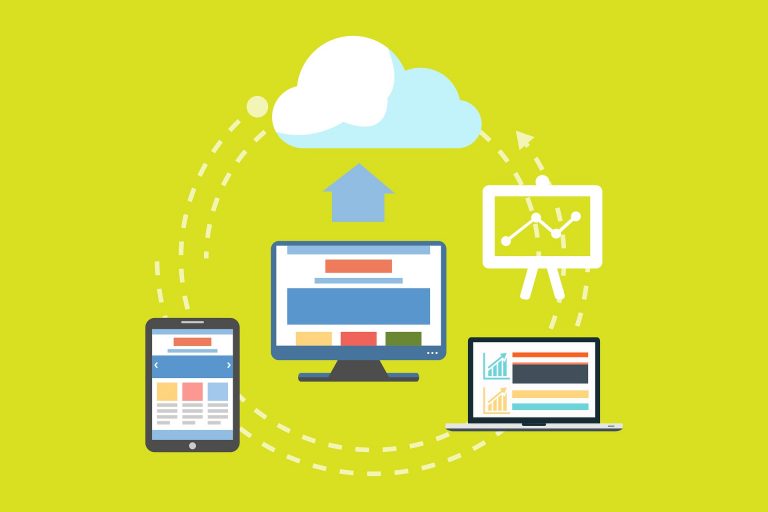 Today's devices are filled with apps. These apps can be great for certain tasks but, can wreak havoc on your system, especially if they're not compatible. The cloud is one way that users can experience better use out of their apps while saving, sharing, and syncing files.
There are different types of cloud services, some of which emphasize security while others focus more on saving files. No matter what they focus is there are some key things that the cloud should do for you, one of which is online backups.
The cloud is one of the best tools for keeping things organized and keeping backups of one's files and system, using that as a safety measure in case anything goes wrong while on the web.
Apart from keeping files organized and keeping your hard drive free from junk that doesn't belong there, the cloud is there to provide more security and allow access for others that you need to collaborate with while on the web.
How We Choose Our Top 8 ➡️
---
Before we get to our top 8, we'll first let you in on some key things that we looked for when creating our list of the best 8. For those in Australia, there is one key factor that users should look for above all else, and that is server location.
Australia is out there in its own oasis, soaking up the sun and giving life to some of the most amazing creatures on the planet. Though being away from other places is great for some reasons, for the purpose of servers, it's anything but.
Servers are what power one's connection, and the closer it is, the better and faster things will run. We took a look at server location as one key factor, choosing those that wouldn't drag down performance.
Additionally, we looked for cloud services that offered additional layers of security. Those that encrypt data to protect it while it's in transit and come integrated with their own VPN are at the top of our list, as they offer some of the safest services out there.
No platform is complete without a ton of options to choose from, which is why we made sure that there were plenty of features to add to each cloud service, allowing users to choose what they need and get rid of what they don't for a seamless experience.
8 of the Best Cloud Free Storage Options in Australia 🔝️
---
Now that you know a bit about what we looked for when choosing our top 8, let's dive in and see what they have to offer. We'll highlight key features and pros and cons, helping you decide which cloud service is the perfect fit for your needs.
1. Egnyte – Our #1 Pick for Best Free Cloud Storage in Australia
---
Egnyte is our #1 pick for many reasons, though the one that steals the show is the "global network acceleration" feature that is meant to connect users with the best network based on their location.
Egnyte has a ton of strong ratings, lots of customizable features, and an easy-to-use interface perfect for both tech-savvy and technophobic.
Key Features:
Sync folder
File link sharing
15-day trial with a money-back guarantee
Options for 1000 GB up to 10 TB

Advanced Encryption
When it comes to keeping things secure, Egnyte goes above and beyond to make sure that all documents and files are secure. Using 256-bit encryption, all data is scrambled while it's stationary and when it's in transit.
Egnyte doesn't just stop there, adding Boxcryptor into the mix, which provides private encryption. If there is any breach or data is intercepted while in transit, users can rest assured that encryptions are strong, reducing the risk of consequences of a data breach.
Interface + App
Gaining access to your dashboard is simple, doing so from your desktop or via mobile app. Using the app, you can open content and edit, no matter where you are.
Even if using a mobile device, you can upload any content you need to the cloud at any time, resting assured that it will be somewhere that's accessible wherever you are.
Compatibility
Whether you're a Windows user or have always gone for macOS instead, you can use Egnyte for your storage purposes. All of the apps are available with both platforms, allowing users to customize their storage options, their apps, and more on each device.
When trying out apps for each platform, everything ran smoothly for both, with the same setup and access to the same features and options as the desktop version.
Pros
Affordable pricing
Easy to use and simple to set up
Great security up for grabs
Built-in task management app
Great support
Cons
Comes with limitations on storage space (especially free versions)
Supports only Windows and macOS
2. Box – Best Cloud Storage with EFSS Platform
---
Box is the perfect cloud storage option for collaborations, working to help users get the experience they want each and every time.
From a large amount of free storage to use and lots of apps and third-party services to choose from, you're sure to find what it is you need and more with Box cloud storage.
Key Features:
10 GB of free storage
Online editing and file versioning are available
Windows and iOS compatible
Option to link passwords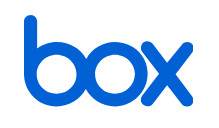 Box Zones
Box works by allowing users to select the area in which they want their data to be stored in. These Box Zones are just one of the additional features that come with the app that is there to separate it from the rest. Australian users can choose Asia, enjoying fast speeds and more while they're at it.
If they need faster access to one and the other is only for storage purposes, they can choose different boxes, utilizing their space and their speeds accordingly.
Single Sign In
Instead of leaving each integrated app to be logged into when in use, Box has a single sign-in feature that makes it simple to log in.
That means that, when going from app to app, Box will make tasks faster for all employees that are connected, allowing them to skip the log-ins and remember passwords to get the job done.
Options
There are a number of options offered by Box that are meant to fit users of every style and every budget. There is a good amount of storage that comes with the free version, and those on the lowest tier come with quite of bit of storage space to enjoy.
No matter what plan is chosen, the interface is simple to figure out and the optional apps are abundant.
Pros
The interface is simple to use and setup
The design is fit for collaboration, including multiple user access and single sign-in options
Lots of third-party services to choose from
File synching instantly
Cons
Paid accounts come with lower storage than some of the competitors
Tons of desktop apps and no descriptions for new users to navigate
3. Dropbox – Most Renowned Free Cloud Storage Option
---
Dropbox is not a new name in cloud services, breaking the mold back when cloud services were first making their debut.
Not only are they reputable, but they have improved many of their services offered across the globe, including adding a server in Sydney.
Key Features:
Simple to use
Compatible with Android, iOS, and Windows
Integrated app
Free storage up to 2 GB
Affordable plans

Access to Apps
When you're looking to make your experience unique and tailored to your needs, apps can help you create the setup you've been searching for.
All of the apps that are available for download on Dropbox are free, allowing users to customize their cloud services, without spending a fortune.
Secure Transfers
Security is a feature that Dropbox doesn't skip on, taking time to secure data on the move and on standby. From two-factor authentications and access to SSL/TLS for transferring files, they are set up to create a secure way to transfer and access data, keeping it from getting into the wrong hands.
Dropbox Paper
Dropbox Paper works to help those who are working on projects together collaborate. Unlike some of the other projects Google has tried to put out over the last few years, Dropbox Paper has all of the kinks worked out, coming with a ton of tools that make collaborations seamless.
It works via a link that is integrated into your dashboard, so be sure to give it a click and see what it can do for you.
Pros
All of the apps are free
Apps compatible with all platforms, including Android
Great collaborative options for all users
Access to digital signatures
Both free and pro users have access to affordable plans
Cons
Free version storage might not be enough for your needs
Some paid accounts can get pricey
4. OneDrive – Cloud Storage with the Fastest Speeds
---
OneDrive is Microsoft's take on storage services, compatible with both Windows 8.1 and 10.
One of our favorite things about OneDrive for Australian users is that Aussies can access two serves, one in New South Wales and the other in Victoria. This makes for better speeds and performance.
Key Features:
Easy to use interface
Access to Windows apps
Windows 10 and Office 365 integrations
File sharing and collaborative editions

Fast Speeds
Now, this is not just because there are servers in Australia. It's also because OneDrive has fast speeds wherever you go. The time it takes to transfer 1 GB of data is lightning-fast, something that all users can surely get used to.
On top of fast transfer speeds, users can log in and get their tasks done without a problem, getting things done fast and efficiently.
Compatible Web Apps
Apps are one of the best ways to enjoy cloud services, helping users get their tasks done quickly and keep things organized.
No matter what system you have, you can download the apps and use them, even though it's a Windows product. Cross-compatibility is something that you won't find in many other programs, which is why OneDrive is a great way to go.
Simple to Navigate
One of the key things that you can enjoy when choosing OneDrive is an all-in-one interface that streamlines tasks.
Things like checking email, getting access to Excel, and even making a to-do list are all found in one place, accessible right on the interface.
Pros
Great interactive interface
File sharing is strong and encrypted
Collaboration mode is simple to use and makes collaborations a breeze
Windows 10 and Windows 365 integrated automatically
Cons
Storage isn't as abundant as the competition
Very selective when it comes to synching
5. Google Drive – Cloud Storage with Access to Advanced Safety Features
---
Google Drive has been a top pick for years, voted as one of the easiest cloud services to use. It's not only secure, but it's made for ease and speed, with simple collaborative features, lots of storage space, and a secure platform that minimizes the chances of a breach.
Key Features:
Team collaboration
Share with people inside and outside your organization
Lots of advanced features to choose from
Drag and drop uploads


Lots of Plans to Choose From
One of our favorite things about OneDrive is the number of plans there are to choose from. There are six in total, all of them made to help users find the cloud services that suites them.
From the amount of storage used to the number of apps integrated, users can find much of what they're looking for with each plan, choosing the one that suits them.
Great Interface
There isn't a cloud service platform quite like Google Drive, as it's there for collaborative and sharing purposes.
Things like drag and drop uploads make the process simple and a layout to access docs, files, pictures, and more is there to help you get the job done. There are a lot of options that help you get your work done efficiently, customizing it to your needs.
Backups
Google Drive is a great platform for securing backups. Backups are there to help secure files and keep things updated in case there is a system crash or something more.
Google Drive works to do automatic backups, of which users can customize their frequency and choose where they are saved if not in the drive.
Pros
Comes with lots of free storage space
Great setup for collaborations
Lots of integrations to customize your experience
Cross-platform apps
6. IDrive – Best Features Packed Cloud Storage Option
---
IDrive is a great option when it comes to backing up data and files. While it might not have the most competitive features for file sharing, there are some great features that make it stand out above the competition, like unlimited connections at all times and a base plan storage of 5 TB.
Key Features:
Snapshots and versioning
Manage all computers from one spot
Backups for all devices connected
Fast connection speeds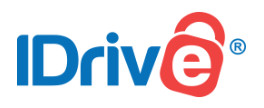 Simple Setup
When starting with IDrive, there are some things that you'll have to do first, like download and install. After that, you can access the full application, taking advantage of all the features and tools to get you what you need.
From restoring previous backups to creating backups and syncing files, you can do it all without the hassle.
Solid Encryptions
IDrive's encryption software is iron-clad. Plus, if you lose your password, you cannot access it through IDrive, as they use that for an additional security measure. Instead, users should try a password manager, using that to keep track so they don't have to cross barriers to logging in.
Simple Backups
Backups are not meant to be complicated. All you'll have to do to get backups up and running is select where you would like them to go and they start the backup, watching as IDrive works its magic.
There are options for full backups and express backups, both of which work perfectly to keep your data safe.
Pros
Add unlimited devices
Fast upload speeds at all times
Great mobile app
Disk image backup available
Simple setup
Cons
Sharing options are very basic
Storage is limited
7. SpiderOak One – Cloud Storage with the Most Flexibility
---
SpiderOak One is much more about backups than it is about storing data. Still, it has an interactive app that users can easily get used to and allows several devices per account.
This is a great tool for those that need to secure a lot of files that may be housed on different devices.
Key Features:
End-to-end encryption
Access to accounts across platforms
Technical support when needed
Access to file sharing

Base Plans
The one thing about SpiderOak One that might run some users off is the cost. While there is a base version that users can enjoy, those that need more space and storage will have to go with a paid plan, and these can surely add up.
Base plans don't come as feature-packed, making it something to consider for those looking for a free option.
No Knowledge Policy
SpiderOak One has it figured out when it comes to security, offering users some of the best practices on the web. Their No Knowledge policy prevents them from knowing anything about each account and will not allow them to access users' accounts.
As far as protecting accounts from other people, they can do that too with the help of TLS/SSL encryption and solid encryptions while data is in transit to keep it from getting used if intercepted.
Interactive Dashboard
Whether it's organizing files or just getting things set up for your next backup, you can find all that you need right on the dashboard. The dashboard has options to backup, manage, sync, and share, keeping it all organized and in one place so that you can get your tasks done quickly.
Pros
Great privacy features
Ability to connect multiple devices
Full-featured desktop application
Access to 150 GB of storage with the base plan
Cons
No two-factor authentication
The mobile app is not available at this time
8. SugarSync – Most Simplistic Cloud Storage on the Web
---
SugarSync has a strong emphasis on synching, though it's not the only thing it can do. From organizing your files, securing them, and making sure that they're safe for backup and transfer, you can find it all with SugarSync.
Key Features:
Simple backups
Access to all devices from one manageable dashboard
File versioning
Access to the app with Windows, Android, and iOS
Sharing
Sharing files across the web comes with a lot of dangers, especially when not encrypted. SugarSync attempts to combat all of this by only allowing sharing with others that have a SugarSync account, encrypting data, and ensuring that the user's platform is safe and secure.
Quick sharing across devices and with other users is seamless when using SugarSync.
Key Collaborations
SugarSync doesn't just work on its own but will work with top names like Dropbox, Google Docs, and IDrive too. Even if there are multiple versions of a file saved under different platforms, SugarSync will work to make keep duplicates to a minimum and make sure that users are maximizing their space as much as possible.
If you've got a suite of cloud services and are looking for one that's compatible with many, SugarSync is your best bet.
Mobile Apps
Users can access their SugarSync account on any device, enjoying a mobile app that's compatible with their platform of choice. The app doesn't skimp on features, providing the same features and setup that users can enjoy on the desktop version too.
From the mobile app, users can complete tasks like marking files for offline availability, allowing them to work on them even without a connection, create public links, and even add extra protection to folders when they feel like it's needed.
While the interface on the app might look a little different, it still offers all of the same tasks as the desktop version.
Pros
Great at synching folders on your computer
Keeps files updated with continuous updating in real-time
Allows for unlimited devices to be connected to one account
Simple to use with both desktop and mobile app versions
Cons
Some of the paid plans can get pricey
There are no options for encryption available
No options for private key encryptions like some of the others out there
Free Vs. Paid Cloud Storages
---
Free cloud services can be great for several reasons. Many think that the cloud is too much for them and not made for a small-scale business or individual use, though that's not true.
A free account can come in handy for those that are looking for secure and scalable storage. On the other hand, there are limitations that users should know about, using them to aid them in choosing the cloud storage they need.
Storage Space 🗃️
If there is one huge difference between free and paid cloud services, it's storage space. In most cases, free accounts max out somewhere between 2 GB and 5 GB, which could not be enough for some users out there.
Still, if you don't have the need for too much storage space, a free account could work perfectly.
Security 🔒️
Paid versions of cloud storage tend to put more emphasis on security, adding stronger encryptions and other options like two-factor authentication. Free versions do have some type of security embedded, though it's likely not anywhere near the strength of paid versions.
If you go free, be sure that your network is equipped with all of the security measures it needs and your passwords are strong and protected.
Options to Expand
When using a storage service, you might not know just how much storage you need when you first start out. That's why it helps to have options to scale up or down, working with your current setup to get the storage you need.
Storage can get expensive, and without the options to adjust your coverage, you could be spending much more than you bargained for.
Extra Features
Apart from all of the basics, you want to have options to tailor your storage experience to you. Free cloud storage services do offer access to features, though they tend to be limited compared to paid services.
Still, if you're looking for a straightforward way to start taking control of your data, free cloud storage could be your best bet.
How Much Cloud Storage Do You Need?
---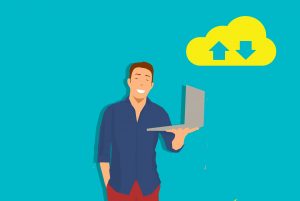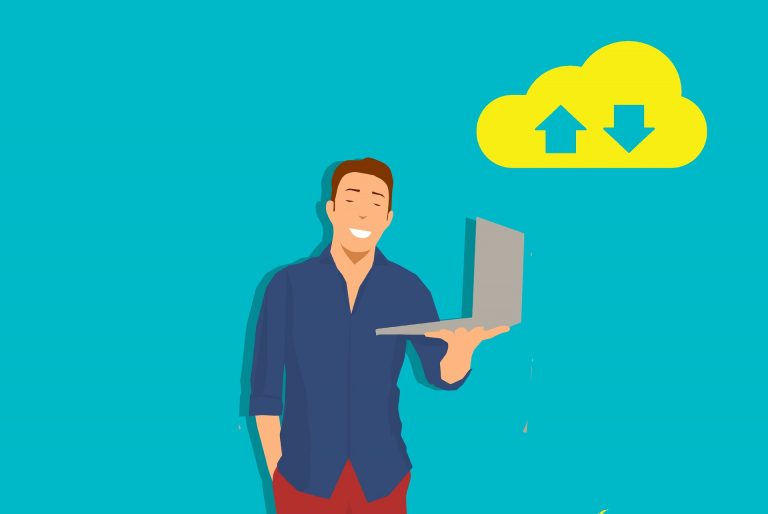 One reason why the bill can get pretty high when it comes to cloud storage is the amount of storage that's needed. That means that to get the best price, you'll need to know how much you need.
To determine the among of storage you'll need, there are a few things to consider, keeping you from going overboard.
Take Inventory
One of the first things that you should do is take inventory. That means browsing through your files and looking for the amount that you currently have stored on your device. Then, for good measure, multiply that by two for a good estimate of how much storage space you'll need.
Remember, you can always scale up or down, though going up typically comes with a higher cost. It's better to start off with less and go up little by little as you need it.
Check Your Type
Apart from knowing how many files you'll need to make room for, it also helps to know the types of files you'll need room for too. Each file type has a size, some taking up lots of space for each one.
Things like movies and videos tend to take up the most space, whereas word documents take up the least. If you've got a lot of bulky items to store, you may need to go for cloud storage with more space.
Determine Your Goals
If your goals are just to clear up some extra space on your hard drive, then you might need to go as basic as possible. However, if you need cloud storage with automatic backups and quick options to restore, you'll need a whole different level of cloud services.
Before choosing one, it's a good idea to first create a list of your goals along with the features that you would want out of your storage services. Then, using that, determine which cloud service looks like the best fit. Starring off, don't go too big, keeping things simple until you test the waters.
Start Small
Because cloud services are scalable and highly adaptable, it's worth it to start small and expand over time. If you start off too big, it can be costly and more difficult to go down a few notches. Try doubling the space you have currently on your device and start from there.
Cloud services are scalable, though going too big too fast can be intimidating, especially for newer users.
Pros and Cons of Cloud Storage
---
Cloud storage is not for everyone or for every situation. It's best to weigh the pros and cons based on your situation, using that as a way to get you started on your cloud storage journey.
Below, we'll list some pros and cons, helping you see some advantages and drawbacks to adding cloud services to your setup.
The Pros of Cloud Storage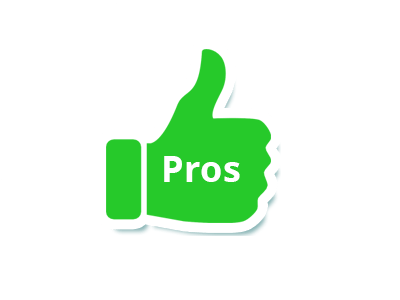 Disaster Recovery ✔️
When disaster strikes, it can be devastating. You can lose files, precious pictures, and even important documents that you need to keep your operations going. The thing about disaster is, in some cases, there is no coming back from it.
Cloud storage is great at combating disasters, saving files, and making sure that a backup of your system and/or documents are on hand when you need them.
Its location is off of your device, which means, when and if disaster strikes your network or device, you can get things back up and running fast.
Accessibility ✔️
The cloud is nestled somewhere in cyberspace. Because it's not held on one device or hard drive, it's accessible wherever you need it to be. That could be while you're out on the move or when you're going back and forth from home to the office.
Some cloud services are even accessible while you're offline, making it one of the best options to store and share your data on the web.
Extremely Cost-Effective ✔️
The one thing that gets a lot of users when it comes to storing or sharing their information is the cost. There is a lot of costs that come with storing information, and the more space you need, the more you can expect to pay.
Now that there are more cloud services on the market than ever, it's becoming more affordable to store your data on the cloud. Plus, as you move up and need more data to make operations run smoothly, you can adjust your plan to include more storage and extra features.
You won't have to pay for things you don't need or won't use, something that can keep you from wasting your hard-earned cash.
It's Scalable ✔️
In the digital age we live in today, everything changes fast. These warp speeds call for the ability to adapt, something that cloud services are surely good at.
The cloud is expandable and adaptable, allowing you to use as much or as little as you need. On top of that, you don't have to use all of the features that come along with your cloud services, creating your own set-up the way that you want it done.
Whether it's scaling up or down, you can use services when you need them and get rid of them when you don't, getting the best possible setup for your needs and nothing that you won't use.
The Cons of Cloud Storage
Limits Your Data Control ✖️
Some think that the cloud offers a chance to be in complete control of one's data. While that sounds like a great idea, that is not actually true.
When it comes to data, there are not too many ways that you can be in complete control of your data, something that some out in cyberspace may not be okay with.
Data is encrypted, which keeps it out of the hands of those who could use it maliciously, though your service provider is usually the one with the encryption and therefore, in control of your data.
Your cloud storage provider has complete control and power over your data, making it one of the biggest cons when it comes to your data.
Set in Stone (Sort Of) ✖️
With other methods of storage, it's easy for users to switch data from one place to another. The cloud doesn't make it so simple, which is something that many users don't know going into it.
There are a lot of vendors out there, some of which are competitors. These competitors have strict restrictions in place when it comes to switching data over to a competitor's system, so it could cause issues when trying to switch if you've found a better deal or just want to switch to a different company.
Not 100% Fail-Proof ✖️
Cloud services are great and reliable but, just like everything in life, it's not fail-proof. A lot of companies out there rely solely on cloud services, using them as their source for storage, backups, and more.
There is a little thing known as internet downtime that can destroy a network's order, sending traffic away and making users suspicious that it's unreliable.
In addition to one's reputation, downtime can also render cloud services unusable, which could mean trouble for those that need to be up and running at all times. In the days of the web, being connected is often one's biggest asset, something that could be a con when relying only on cloud services.
Security and Privacy ✖️
Cyberattacks are no longer an issue for only large corporations. Cybercriminals are all around, looking for access to any and every account that they can get into. Cloud services are targeted because they hold lots of data, which is like a goldmine to cybercriminals.
Even though cloud services are mostly secure, they are still not 100% free from risk. If you skip on paying for cloud services that offer more aggressive security, it's worth it to add some of your own preventative measures, ensuring that your accounts and data are safe for surfing.
Wrapping Up
---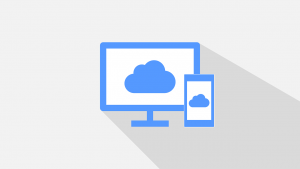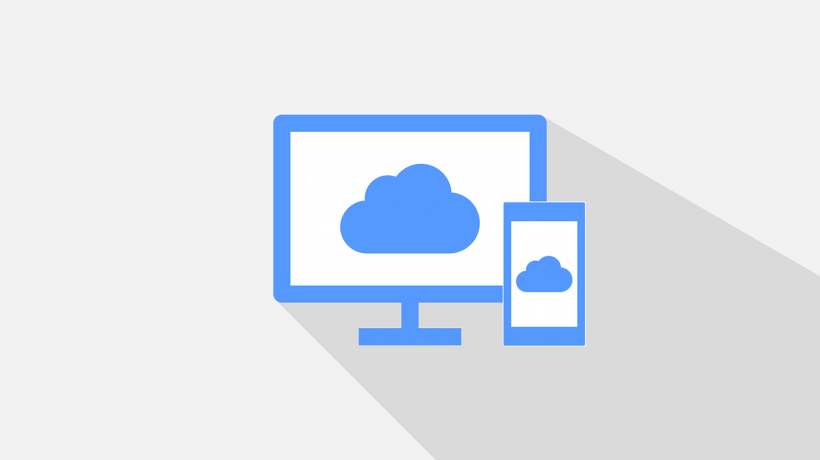 Cloud services offer a great way for anyone that has data to store or share. These days, there are a ton of options on the web, though not all of them are created equal.
A good place to start to find your perfect fit is our top 8. From there, you can narrow down the list depending on the space and features you need to get the storage you're looking for.
Remember to consider your needs before you get started, and to start off small and scale up until you find your perfect fit.
---