Disclosure: Privacy Australia is community-supported. We may earn a commission when you buy a VPN through one of our links. Learn more.
Best Crypto Portfolio Trackers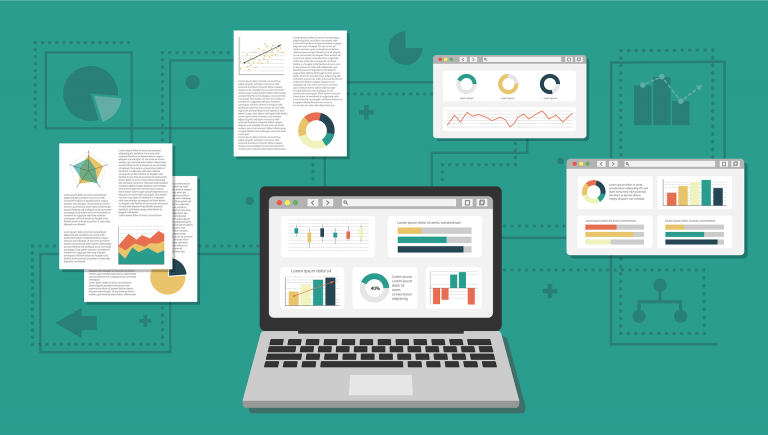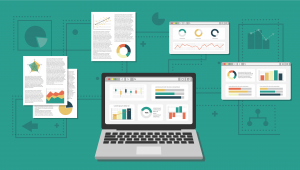 Anyone with any experience in finance will tell you the importance of a well-kept portfolio. Usually, the portfolios they are talking about relate to the stock market.
Portfolios of this kind contain records and deeds to shares of companies, commodities, bonds, options, futures, CFDs… In short, everything.
Everything except one thing: Cryptocurrency. While some financial securities are newer than others (you better believe commodities existed before shares did) cryptocurrency is the newest of them all by far.
And because of that it is no wonder that it requires a separate technology to keep one's crypto in order. With all those other securities you can at least print out your records and store them in a folder.
Table of Contents:
Understanding Cryptocurrency 💡️
---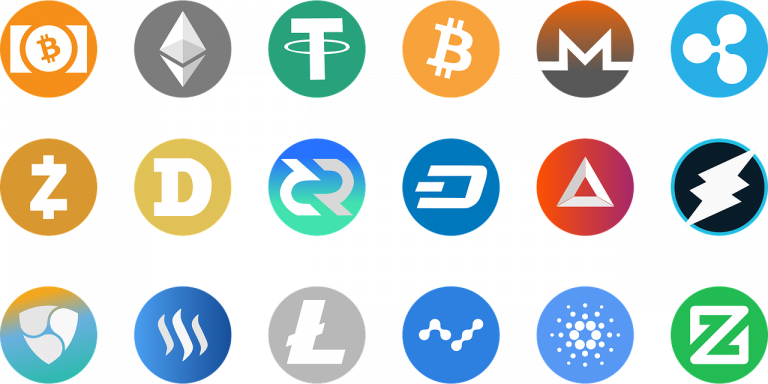 If you have access to a fund of crypto, or are looking to get into it, then you have probably come here looking for information on how to store and keep track of your currency.
But the great thing about crypto portfolio trackers is that they do so much more than storage.
There are two sides to cryptocurrency: The fluid side, and the rigid side.
Cryptocurrency is fluid because it does not physically exist. This means that, like storing water, in order to have access to it you always have to keep it somewhere secure. It can also undergo a lot of changes while it is in storage. The job of crypto portfolio trackers is to give rigidity to that fluidity.
But at the same time, there is a rigidity to cryptocurrency already. Cryptocurrency is often stored in a blockchain. That means that as the currency passes from one owner to another, each one stores the information of where the currency came from and where it went.
Any time there is a change in the blockchain, each link in the chain confers with the other links in the chain. This happens with basically every cryptocurrency. This has become a point of interest, as it is what provides crypto with the security it has, while also proving to be a huge limitation.
The idea behind the blockchain is that by validating the ownership of the money, the network makes the money more valuable. That means that everyone on the blockchain has a personal, self-serving interest in verifying the rest of the blockchain. Everyone keeps everyone honest for their own self-interest.
This enforced honesty comes with a drawback though: Everyone knows where all the money is, but everyone has to agree where it was and where it is going for the money to move anywhere.
Your money is always your money, but a crypto portfolio tracker can allow you to easily transfer your money into an open market. This means that at the same time that crypto portfolio trackers bring rigidity to fluidity, they also make it so that which is rigid can be fluid and in motion all the time.
What is a Crypto Portfolio Tracker? 📊️
---
With crypto, there is no physical component to store them in. If you print out a piece of paper that says you own one Bitcoin, even if the document is legally sound, it will not mean anything. This is because basically all cryptocurrency relies on its ownership being validated by a blockchain network.
All of this is to say that in order to keep your cryptocurrency portfolio in order you cannot rely on old, physical methods of tracking your assets. What you need instead is a crypto portfolio tracker.
This crypto portfolio tracker needs a few features in order to even work:
The ability to integrate as many currencies as possible (or at least the currencies you own)
The ability to update in real time
Connectivity to your wallets
Optional (but highly preferable) connectivity to the trading platforms you use
These things are required for a crypto portfolio tracker to work.
Holding different currencies is important as it allows you to trade currencies without having to worry about whether or not you can track them. Updating in real-time is important as it allows you to validate your currency with the blockchain. Connectivity to your wallets is critical to tracking all of your crypto at once. And then connecting to different trading platforms is important for enabling trade of your crypto.
Trade is an important part of cryptocurrency. Almost all crypto portfolio trackers include some sort of trading apparatus. The reason for this is twofold. For one, if you cannot connect to a market and get real-time updates on the value of your currency, then it is hard to trust a crypto portfolio tracker app.
The second reason is that trading is so essential to how cryptocurrency functions that it is hard to track even your own cryptocurrency without the tools that allow for trade anyways. Therefore, most crypto portfolio tracker apps have trade options simply because it an essential part of cryptocurrency.
With all that in mind, we decided to assemble a list of the best crypto portfolio trackers. We took into consideration the different features of the trackers, their ease of use, the currencies they hold, and their accessibility.
The Top 10 Crypto Portfolio Trackers 2023
---
1. Pionex – Best Overall Crypto Portfolio Tracker
---
Let's start with a crypto portfolio tracker that is also three other things. Pionex is the best overall crypto portfolio tracker due to being so feature heavy while also being easy to use.
There are two things that most people will wonder about any given crypto portfolio tracker. The first is whether or not it is free.

In most cases they aren't, but Pionex is one of the few that is available for free.
The second thing people will wonder about is whether or not the app can track all kinds of cryptocurrencies. This was more of a concern in the early days of crypto, back when there were competitors to Bitcoin and Ethereum that did not use blockchain validation technologies.
This has changed dramatically, and a cryptocurrency is basically considered illegitimate if it does not use some form of blockchain validation. However, while most crypto uses a similar method of confirming value, many currencies will use different methods of actually going about transactions with that value.
Modern crypto portfolio tracker technology has risen to the challenge, resulting in technologies like Pionex that can both hold and trade in basically all cryptocurrencies.
Pionex's Biggest Selling Point
The main thing that sets Pionex ahead of the other crypto portfolio trackers is that not only does it integrate easily with all your currencies and wallets, but it also allows you to trade automatically.
This is a surprising idea to some, and a long-awaited advancement for others. Automated trading is probably something you have imagined, if not heard of. To summarize it briefly, the idea is that you designate a portion of your crypto to be automatically traded by a bot within a range of parameters.
These parameters can include what to trade the crypto for, how much to trade, and how frequently it should be traded. There is a whole world of nuance to explore in automated trading, and only through Pionex is it available to you. But the best part of Pionex is not that you can trade with it.
How Crypto is Different
Part of the appeal of crypto comes from issues people take with banks. Banks as they exist now will use the money they store to trade stocks, bonds, and other securities in order to make money. This is a common practice.
Of course, trading in these securities is risky. This means that the banks are sometimes taking risky trades to make a profit using other people's money. All it would take is a series of unfortunate events for those trades to bankrupt tons of innocent people.
The advantage of crypto is that the blockchain network that validates ownership of the money means that any cryptocurrency you own cannot be used by someone else. The value of crypto is built on your ownership of the currency being constantly validated with every movement of the blockchain.
Pionex allows you to trade. But it does not require you to trade, and it does not use your crypto to trade for its own profit. If you do not wish to trade, then it is just an overall great crypto portfolio tracker.
Pros
Easy trading options
Manages tons of different currencies
Low price for entry
Cons
Does not cater to any niche
2. Lunch Money – Best Diverse Currency Tracker
---
Most people who invest in cryptocurrency also invest in things like stocks and foreign currency.
It is quite common to trade between these three things regularly, shifting value from one to the other.
That makes Lunch Money's integration of all these securities (and more) especially valuable.
It means that not only can you hold all your crypto in one place, but that you can manage your bank account and track the value of all of your different securities in real time.
Real-time tracking is invaluable in basically all areas of economics, but the value of the feature multiplies as the complexity of your portfolio expands. Every type of security requires another layer of research in order to maximize its value. It does not take an economist to know that these can play off of each other.
In short, you will oftentimes have to make judgments about the value of your foreign currency based on what is happening or about to happen in the stock market. And then both of these can go on to impact the value of your cryptocurrency. The more you have to track, the better Lunch Money is for you.
Lunch Money's Biggest Selling Point
So, Lunch Money lets you track your crypto, your stocks, your foreign currency, and more… What could be a bigger selling point than that? The answer is that not only does it come with all that, but it also comes with a fourteen day free trial and one of the best prices on such a comprehensive tracker.
Lunch Money is available for less the $7 a month, making it almost one tenth as expensive as most trackers that are equally advanced.
One top of the personal tracking it provides, Lunch Money also offers tons of analytics and other market metrics that are critical to understanding the complexity of a constantly evolving economy.
Altogether, this makes Lunch Money a great option for investors who have crypto to organize, but also need somewhere that they can centralize the securities that they hold in order to develop their strategy.
Pros
Lets you consolidate your securities
Great analytics and market metrics
Cheaper than similar apps
Cons
More diversity means more complexity
3. CoinStats – Best Premium Crypto Portfolio Tracker
---
CoinStats is a crypto portfolio tracker that connects to some of the widest crypto trade platforms in the world.Specifically, it links to Binance, Metamask, and Coinbase. Between these three, you can trade literally every kind of crypto in existence.


This might sound like hyperbole, but for all three platforms, being able to trade between different and strange kinds of crypto is their main goal. They even have their own cryptocurrencies that are all "translator" currencies.
What are Translator Currencies?
These are currencies native to the platforms that allow you to buy other kinds of currency. That means that even if a currency you have cannot be traded for something more commonplace, you can still use the translator currencies to buy it, allowing you to sublimate your niche currencies easily.
CoinStats is not only easy to use and secure, it is also a great source for information. The focus of the app is on day trading. That means moment-to-moment updates on crypto and stock prices.
You can immediately see how lucrative this information can be once you are connected to the markets that CoinStats provides.
CoinStats' Biggest Selling Point
The markets are great, and the information is extremely helpful to the app's target demographic of people who find themselves frequently trading their securities. The real best part is its premium options.
The first paid option costs about $4 a month, which is incredibly cheap for the service it provides, and allows up to 1000 transactions a month, connection between ten different wallets, and linking to ten different exchanges. All the stats are available to you too.
There is a premium option above that which costs $14 a month. It removes the limitations on how many wallets and exchanges you can connect to and multiplies the number of transactions per month you can do to 100,000. It also provides you with a personal account manager to help manage your portfolio.
All of this is the benefits of the paid version. But it should be reiterated that the free version still allows you to connect wallets, interact with the community, and track the stats of tons of currencies.
Pros
One-of-a-kind tracking tools
Comes with a free version
Highly secure
Cons
Features locked behind paywall
Most feature-heavy version is pretty pricey
4. Delta – Best Investment Crypto Portfolio Tracker
---
Most people who are looking for a crypto portfolio tracker are looking to do more than just organize their cryptocurrency. The plain truth of it is that most people who want to get into crypto do so to make money. Delta knows this. That is why they made one of the best portfolio trackers for trading.

Delta's trading options are not limited to crypto, but also include stocks, futures, and currencies. They allow you to track individual values or keep track of different values together. Why do we say "values" and not "stocks" or "currencies"? Because their tracking is highly advanced.
You are not limited to just comparing the events of similar securities. Comparing stocks to stocks will give you an idea of what is going on in the market but tracking stocks alongside the currency they are traded on will expand your understanding of the market much further.
The reason this is valuable is because it turns your "two dimensional" perspective into a "three dimensional" one. After all, you can watch the value of your cryptocurrency increase all day. But if it increases slower than the stock market around it increases, you will have trouble buying anything.
Indeed, many situations like this result in people losing money right when they think they have struck it rich. Delta helps you keep track of these situations by having programmable alerts.
Delta's Biggest Selling Point
The best part about Delta is that not only does it provide you tons of accurate and easily integrated market information, but it also does this for basically the entire world. Delta collects information from more than 100 different countries, meaning that you can track Australia as easily as the United States.
This also means that the community features it has have allowed for communication between all of these different countries. Communication features on a trading-focused app like this are often overlooked. But they can be critical to making some deals that would simply otherwise not exist.
Why Communication Matters
Communication features mean two things: The first is that you can actually negotiate deals. The idea of negotiating a deal is as alien to some people as the idea of not negotiating one is to others.
Many people prefer their transactions to be purely mechanical. In their minds, the interface should reveal as little about each of the people involved as possible, allowing you to make trades with perfect objectivity. The idea here is that it makes trades easier to optimize and insulated against smooth-talking.
Strictly speaking, this is true. If you can never hear another person's voice, then you are never going to get ripped off by someone convincing you that a deal is better than it looks. However, it also means that you can never trade with trust. Lacking communication means lacking any sort of relationship.
Relationships in the market place means that you can make trades that otherwise could not be possible. By repeatedly interacting with people who recognize you, they will learn to trust in your ability to be there and respond to the incentives they put forward.
Once you have people to trade with who believe in you, then you can make trades with them that would appear to be sub-optimal. They will take these trades because they know you will pay them back later.
Pros
Highly advanced tracking tools
Great community
Cons
Hosts fewer currencies than competitors
5. Blockfolio (FTX) – Best Free Crypto Portfolio Tracker
---
Hosting millions of accounts and pulling information from markets in over 200 countries, Blockfolio (FTX) is one of the most comprehensive crypto portfolio tracker packages that you can get completely for free.
It has a relatively narrow focus as far as crypto portfolio trackers go, as is expected of a totally free app.
Blockfolio (FTX) is about two things: Managing your crypto and trading to get more of it. This is why it puts its focus on the biggest names in crypto. It can trade things as niche as the Graph and Cardano, but it gives you the most information and tools to make deals with Bitcoin and Ethereum.
If you look back at that description you will notice a few features of Blockfolio (FTX): It is in a lot of countries, it is free, it enables trading, but it comes with the limitation of trading in only a select few cryptocurrencies. Why is that? Well, the answer is one of Blockfolio's (FTX) best features.
Blockfolio's (FTX) Biggest Selling Point
There are a few reasons why most crypto portfolio trackers are not free. The most obvious is because it keeps the lights on. But the other reason is because it makes things far easier to secure.
One of the biggest concerns around digital finance, both in cryptocurrency and out of it, is the issue of bots. Some people advocate for bots while others hate them. Most platforms have seen fit to ban their use to prevent their currencies and trade from spiraling out of control due to the speed of bots' trades.
Securing Itself Against Bots
Blockfolio (FTX) is free and covers a huge range of countries. But by limiting its exchanges to a few currencies and making its verification processes intensely secure, you can be assured that you will be able to trade without being constantly harassed by bots.
This security is the best feature of Blockfolio (FTX). Any app can be free, but not every app can be both free and also highly secure. Blockfolio (FTX) manages both while being extremely far-reaching and easy to use.
Pros
Free, naturally
Secure against bots
Wide range of markets and currencies
Cons
Feature light in many other areas
6. Cryptowatch – Best Interface
---
A lot of the recommendations on this list are going to be viewed through the eyes of a person who has never used a crypto portfolio tracker before. The trouble is that a person who has never used a crypto portfolio tracker before will likely be ignorant of how valuable a good interface really is.
Cryptowatch is a crypto portfolio tracker that accepts over 1000 different forms of cryptocurrency and can track both the crypto market and the stock market. But the thing that really puts it over the top is the way it lets you customize your dashboard.
Think fast—what is the app you use the most? It is probably a social media app, an email app, or an entertainment app. In all those cases there are loads of customization options hidden under the hood.
You can curate what posts you see on social media, filter out certain emails in email apps, and pick exactly what kind of media you are presented with on media apps. The thing is that most people do not do this. Why? Because it takes too much fiddling with settings to do.
Most apps are designed so that their content is curated automatically. With many crypto portfolio trackers, you will more easily and frequently be shown the market factors that you actively seek out.
In fact, some apps make themselves difficult or impossible to customize so that they can show you what they want to show you, rather than what you want to see. It is a really nefarious business.
This is why Cryptowatch's interface is so remarkable.
Cryptowatch's Biggest Selling Point
The thing that sets Cryptowatch's interface apart from others is that it is a highly customizable trading dashboard. That means that you have complete control over what you see when you first log in.
But it is not just that you have complete control. It is the fact that you have complete control while also having access to markets from all over the world, tons of different cryptocurrencies, as well as the ability to actually use this information to trade.
Because you can customize the interface so readily, that means that you are able to use the app for your own purposes rather than only using the app for what it allows you to use it for.
The downside of this, of course, means that Cryptowatch requires you to know what you want to do with all that customizability. It makes employing that knowledge easy, but it does not have a knowledgebase from which to build it.
This makes the app good for people of any skill level above beginner. You start to see this as you use the app more and more, as its correlations and analytics benefit one's experience.
Pros
Customizable dashboard
Easy to learn
Lots of depth
7. Blox – Best Incorporated Crypto Portfolio Tracker
---
To say that Blox is an "incorporated" crypto portfolio tracker makes it sound like it is the product of a corporation.
Which it is, but that is not how "incorporated" should be taken in this context.

The incorporation in question has to do with how the app is used. Most of the crypto portfolio trackers are standalone, meaning they are their own apps with their own interfaces. In this case, however, Blox is a crypto portfolio tracker app that incorporates itself with trading apps like eToro and TenX.
This makes it good for two things: The first is keeping your management interfaces separate from your trading interfaces. And the second is the ability to export this information to apps like Excel.
Altogether that makes for a lot of incorporation between apps, interfaces, and data points. It probably sounds like too much for one person to handle. And that is the special thing about Blox: It is too much.
Blox's Biggest Selling Point
There is a lot about Blox that is different from other crypto portfolio trackers. And that is because its target audience is not necessarily your ordinary day trader, as is the case with most apps like this.
The target audience of Blox is companies that need the ability to both integrate and delegate work. Integrating work means combining jobs, while delegating means breaking jobs into smaller jobs.
Blox allows you to do both with a highly versatile interface. Because you can link its crypto portfolio tracker tools to a trading app, you can have one person manage the crypto portfolio tracker while the other actually performs the trades. You can even set aside a designated analysis interface so that an analyst can provide input on the trader's trades without having to do the trades themselves.
By the same token you can also collapse jobs into each other. The analysis interface can be brought up by the person managing the crypto portfolio tracker portion of the business. Trades can be done by anyone. And of course, all of this can be monitored and customized by an administrator.
Learning From Trading
It also has tools for exporting the information you use to trade, and records of the trades. These are important for doing in-depth analysis of your business' own trends. It is tempting to think of the market, whether it be the stock market or crypto market, as something you always look out at.
But the reality is that you can improve your gains a lot more by being critical of how you trade, rather than how the market trends go one way or the other. Only by sorting out your trades and trends in a readable form can you make these analyses with any degree of accuracy.
What all this amounts to is an app that covers a good number of cryptocurrencies (more than 50, which is not the most, but it does cover all of the big ones) that is great for businesses that are looking to make frequent trades with rapid and responsive analyses to how those trades impact their bottom line.
Pros
Great for companies
Provides streamlined data analysis
Cons
Pretty costly for its features
Sub-optimal for day traders
8. Crypto Pro – Best Security Features
---
Most people do not know how unsafe their electronic devices are. Information is transmitted wirelessly every second of every day, and for people looking to steal that information, all they need to do is pluck it out of the air. That is what makes things like two-factor authentication and encryption important.

Crypto Pro offers an acceptable package for a crypto portfolio tracker. It follows over 120 exchanges and currencies, allowing you to use it for most trades and markets. It has a free version, as well as a premier version at a low price point ($7). This makes it acceptable for day traders, but not exactly exceptional.
Where it really shines is how it serves people who trade and manage their crypto while traveling. This is because traveling is where flaws in a system's security really start to show themselves.
Imagine that you are at an airport. You open your phone and go to Crypto Pro to see what trades are available. No matter what you do, just by opening the app you are sending your login information over the wireless network of the airport, or the data network of your phone company.
In either case, it does not take much effort for a hacker to pick up that transmission. Of course, if extracting your login information from that transmission was easy then everyone would be a hacker.
Whatever information that hacker intercepts has to be decrypted. Most apps, including Crypto Pro, use what is called "256 key" encryption. This means that the information is scrambled while it is in transit to its destination. Anyone who intercepts it will get a mess of letters and numbers.
256 key encryption is unique because the letters and numbers your message are such a mess that it would take literally billions of years for the fastest computers in the world to decrypt them. If a hacker intercepts your password and finds that they are encrypted that thoroughly, they will give up on it.
But there are other ways of hacking an account that Crypto Pro also helps defend against.
Crypto Pro's Biggest Selling Point
The security features that really set Crypto Pro apart are its touch control and face ID recognition. Both of these make it so that no matter what information a hacker intercepts, they will always be locked off from your account. This is because touch and face ID technology are both notoriously hard to fool.
Imagine that a hacker gets hold of your password but runs into the face ID check. They can try ripping your profile picture from Facebook to trick the face ID into opening for it, but face ID technology can tell when it is looking at an image rather than a real face. Same with touch ID's fingerprint scanning.
How Hackers Get Your Passwords
It is most common for security vulnerabilities to be opened up by traveling, as airport and coffee shop wireless networks (the most commonly used wireless networks during travel) have a bad reputation for lacking security. The reason why is that even encrypted transmissions are vulnerable through them.
Your transmissions are encrypted so that the information within them (such as passwords, crypto keys, etc.) cannot be read. So, how does the receiver of that information read it? Well, your device will contain a "key" to the encryption inside its transmission that only goes to the receiver.
That means that while it is impossible to decrypt your passwords, if the hacker can mimic the receiver of the transmission, then they can trick your transmission into decrypting itself.
Airports and coffee shops have layers of security to make it hard to mimic them, but because of the traffic they see they become common targets for hackers to develop mimicry technology.
This means that Crypto Pro's security features are some of the best ways to keep your crypto portfolio safe from hackers while trading and managing your funds while you are traveling.
Pros
Incredibly secure
Easy to use
Covers a good number of currencies
Cons
Only available on iPhone
No browser option either
9. Investing.com – Best Versatility Crypto Portfolio Tracker
---
The market is so much bigger than you think it is. No matter how well-educated you are, no matter how experienced you are in the ways of the market, there is always something in the market you are missing.

And the real trouble with this that the more you invest, the more the breadth of the market can hurt you. Whether you are investing widely by investing in multiple forms of cryptocurrency, or investing deeply by putting a lot of money into a single currency, the effect the market has on it increases.
For that reason, Investing.com can be a lifesaver for anyone that sees their securities change value frequently. This is particularly common with newer currencies that are designed competitively.
Categorizing Crypto
There are three "eras" of cryptocurrency: The era of proto currencies, the era of Bitcoin, and the era after the boom of cryptocurrency. It is hard to find proto currencies anymore, as they were more experimental and limited in use. Of course, Bitcoin and its contemporaries are relatively stable.
But many currencies that came into existence after the boom of cryptocurrency (around 2013 to 2015) were designed with the growing market in mind. This makes them naturally less stable than Bitcoin and Ethereum, as any currency designed to grow in value fast will also drop in value just as quickly.
If you find yourself in possession of this kind of currency, then it can be paralyzing to watch it rise and fall in value so quickly. To know what is impacting your currency's value, you need something that can give you a highly generalized outlook on the market. That is where Investing.com comes in.
Investing.com's Biggest Selling Point
The view of the market that Investing.com gives you is not limited to cryptocurrency, or even to stocks. It features commodities, indexes, ETF bonds, and quotes on stocks. It also gives information on CFDs, options, and futures that are either being traded or speculated upon through its news network.
There are two sides to what makes this so helpful: The first is the information itself. The second is how you look at the information. What you look at is meaningless without a stake in it, after all.
All of these markets and the finance that connects them are a dizzying network of possibility, but it is easy to navigate if you have a starting point. Unstable cryptocurrencies are a great example for a situation where having a starting point helps you understand the market.
Let's say your cryptocurrency is changing value by a whole dollar once every week. It starts the month at $3, goes down to $2, and then up to $4, before coming back down to $3 again. What is happening?
Being able to look at so many aspects of the market means that you can start to see which industries are fluctuating in value at the same time as your cryptocurrency. This can give you an idea of what industries are invested in the currency that you are holding onto.
For instance, an app development firm in the S&P 500 might have its share price fall at the same time your currency's value rises. That can indicate that very firm is investing its capital into the currency.
Given that, you can consider contacting that firm to try and sell them your currency at an advantageous price. Or you can look to buy up their currency for yourself. The possibilities are endless.
All of this is only possible through the diverse and versatile view that Investing.com gives you. Therefore, if you have a complex portfolio or cryptocurrency that seems to change value on a dime, then it behooves you to give Investing.com a try. Just be aware that it is more expensive than the competition.
Pros
Tracks the most data points of any app
Great knowledgebase
Cons
Very expensive
Daunting interface
10. CryptoTrader.tax – Best Tax Management Crypto Portfolio Tracker
---
One of the hardest parts about managing cryptocurrency portfolios is dealing with tax season. There are people working very hard in both the private and public sectors to figure out just how the heck cryptocurrency should (and should not) be taxed. Things change so frequently that it is easy to get lost.

Even the most erudite of crypto economy traders can get lost on the web of ever-changing rules. So, whether you are a retail trader just starting out or a professional broker who just needs things streamlined, CryptoTrader.tax is a great service for figuring out the rules of your crypto's taxes.
CryptoTrader.tax does not just manage your cryptocurrency portfolio. It can hold up to 20,000(!) different kinds of currency and has a database that tracks rules and regulations for each one of them. On top of this, its customer service specializes in helping you figure out the tax laws of your currency.
CryptoTrader.tax's Biggest Selling Point
Because of its niche focus on both portfolio management and tax management, the first thing most people will need to do when they interface with CryptoTrader.tax is import their crypto information.
CryptoTrader.tax makes it easy, after which you can begin developing reports on your capital gains and incomes using the site's tools. The amount of input you have in the process is variable, with multiple degrees of customization and input should you find you need it.
Sadly, you can never make it completely automated. Just by the nature of the tax system in most countries, you have to be ready to answer some questions and provide some information.
But all the same, just by giving you boxes to check and blank spaces to fill in, it gives you more direction than most actual tax forms give you. By extension, its tax reports are easier to understand, with a glossary of information should you run into any situation where the legal language escapes you.
The focus of this site means that while it does come with trading tools, they are considerably limited and do not provide the analytics that other apps and services do. On top of that, CryptoTrader.tax comes with a pretty high monthly fee of $49 a month.
All things considered though, for the information and help that the site offers you, that price is pretty competitive. Especially considering that it asks for a monthly fee and not a service fee for your transactions and report construction.
This means you get unlimited use out of the app in the time you paid for, making it extremely cost-efficient if you do highly complex trading throughout the year.
Pros
Amazing customer support
Provides a service few others do
Holds a huge variety of currencies
Cons
Not great outside tax help
Costs quite a lot per month
Conclusion 🤔️
---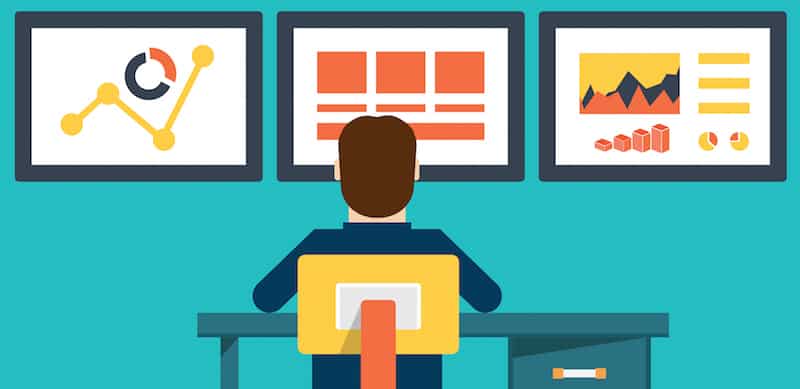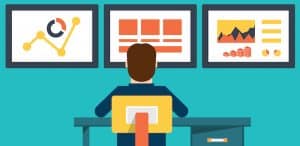 When you are looking to use a crypto portfolio tracker, you are never looking for the same thing twice.
Every app, service, and site gives you something different. And sometimes that difference is good.
An app that gives you the tremendous security of Crypto Pro can only do that because it is on a phone that can reliably gather touch and face ID. That binds it to a completely different set of limitations than a website focused on extremely dense and dry tax code like CryptoTrader.tax gives you.
The same goes for any website or app that integrates many different markets in the same interface. You just cannot do that on a phone like you can on a computer, where the monitor, mouse, and keyboard all allow you to use a complex interface a lot more effectively than simple touch controls allow.
What to Look for 🔎️
---
In short, while there are some crypto portfolio trackers that are objectively better than others, most are separated by the kind of work they do more than the quality of work they do.
And once you figure out what kind of work you need done, niche products can start to hold more of an appeal to you than highly generalized ones. So, go for generalized crypto portfolio trackers if you are just starting out organizing your cryptocurrency. Otherwise, look for your niche.
What you find in the niche corners of the market may surprise you. Because remember: You can only learn by pushing your limits. That means that going for something that covers a part of the market you might otherwise neglect can open the way for you to trade in an entirely different way.
---
You Might Also Like: