Disclosure: Privacy Australia is community-supported. We may earn a commission when you buy a VPN through one of our links. Learn more.
Best Malware Removal Software in 2023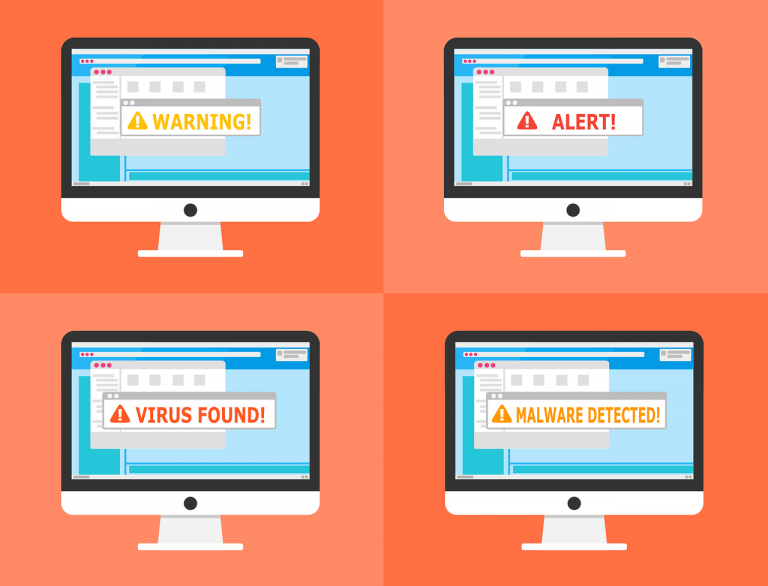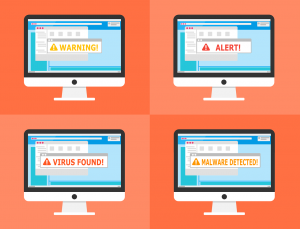 Most people do not get any more malware defense than that which comes with their computer.
Whether it is Windows Defender on Windows or XProtect on Mac, these are oftentimes the first and last line of defense for most people's computers against malware.
Which is a shame, because they are far from infallible as far as their ability to protect you goes.
Because of this, many people find themselves with malware on their computers. Many of it is specifically designed to elude Windows Defender and XProtect, and as a result those programs will not be able to do much. At most, they can quarantine the malware, but even that is not a sure thing.
This is why you need malware removal software. Every year that goes by, viruses, trojan horses, ransomware, and other kinds of malware become more and more advanced. To combat this escalation in threat, you need to escalate your defensive capabilities.
That is why we looked at the malware removal market and picked these programs as the top 12 best malware removal software.
1. Malwarebytes – Best Overall Malware Removal Software
---
One of the most important things a malware removal software can do is stay ahead of the competition. In this case, the competition is not just other malware removal software, but the malware itself.


That is what makes Malwarebytes stand out: It is updated against malware threats daily.
This does not mean that it has to install patches daily. Most people hear that it updates daily and develop a concern that it means that part of their day will have to be spent waiting for Malwarebytes to update before they can do anything else. This is not the case. Malwarebytes updates when you open it.
Because of this way of doing things, you can always be assured that your computer has all the tools you need to combat viruses without any of the inconvenience of having to wait for an update during your work or recreation time. You can even set these daily updates to happen at specific times.
Malwarebytes comes in both a free version and a premium version. The difference between the free version and the premium version is proactivity. The premium version of Malwarebytes sets up your computer to be secure in advance by making it harder for computer viruses to replicate.
Most computer viruses propagate themselves in your computer by attaching themselves to certain programs that are run as a part of your computer's base functionality. When those programs are run (and they are always run) the virus executes its functions. A virus will have trouble doing this if they cannot find the programs to which they normally attach themselves.
Malwarebytes' premium version makes it harder for viruses to find those programs. The free version has all the same tools for extricating already existing viruses, but without that proactive protection.
This means that for some people the free version will be preferable due to doing less to modify their computer. As users report it, however, the "modifications" that Malwarebytes makes are never noticeable. This is because they are not reconstructive, they are just a shield around your files.
Pros
Been around for a while, reliable
Daily updates to fight new viruses
Free version does a lot
Cons
Few features compared to other paid malware removers
2. Avast Antivirus – Best Multi-Device Malware Remover
---
Most malware removal software will work on one device, with paid options allowing you to extend its protection to other devices.
These can be great additions to a service, as having multiple devices that not only have the same malware removal software, but are also integrated into the same account, all means that you can operate them remotely from other devices.

Doing this means you can save compromised computers by activating their antivirus software remotely. Perhaps the biggest advantage that Avast Antivirus brings to the table is the fact that not only can you install it on multiple devices linked to the same account for free, but you can even install it on phones.
Avast Antivirus is a great option for not only protecting your computer, but also your phone, your tablet, and any secondary devices you may use for work or school.
Avast Antivirus uses periodic updates, meaning that you will not have day to day updates to keep you safe. This is not the worst thing ever, as while it is important to keep up with the ever-escalating complexity and ingenuity of computer viruses, they are not necessarily going to get better every single day. As a result, daily updates are good, but not mission critical.
This also means that you will know when your updates need to happen and can set your Avast Antivirus software up to update at a time that is convenient for you.
The biggest drawback of Avast is that the free version comes with ads that will be on the interface of the software itself. You will rarely see these since it is uncommon that you will have to use the interface of the software for much, but it can be quite annoying to be advertised to while you are trying to clear your computer of viruses that you either suspect or know are bogging down your performance and security.
Part of the advantage behind the paid version of Avast Antivirus is not just the removal of these ads, but also access to PC optimization features. These will allow you to do things like use an interface to overclock your GPU or clean up files to increase the efficiency of your RAM.
Given that programs like that are usually their own paid service, the paid options that Avast offers end up justifying themselves quite well. If anything negative can be said about Avast's paid options, it is that the free version offers enough that paying for it can seem pointless, especially if you are not interested in the optimization tools that Avast offers to premium users.
Pros
Protects multiple types of devices
Great free version
Good incentives to go premium
Cons
Free version has ads
Premium incentives will not appeal to everyone
3. Kaspersky Antivirus – Best Low Maintenance Option
---
One of the great things about the software market today is that there are different options for different people. Sure, the help forums might be overflowing with armchair tech experts that are ready to stroke their long beards and adjust their glasses at your problems.

But the marketplace itself knows that there are tons of people who want software that is as easy to use and low maintenance as it can get.
That is what Kaspersky Antivirus brings to the table that makes it worthwhile: Usability. If something cannot be made fun, it can be at least made brief. And Kaspersky makes cleaning your computer not only fast, but also easy with a simple and clean interface that gets things done quickly.
Part of the reason it can be so quick and easy is because Kaspersky focuses more on malware prevention than removal. The removal that it does get done is usually done automatically. While you can do scans and give commands on what things to remove or quarantine manually, these are less commonly used.
Most malware removal software features automatic scans, but Kaspersky does it a little differently. Automatic scans will usually be done by a malware removal software during scheduled times.
Kaspersky instead detects your computer activity and does these scans during inactive periods in the middle of the day. The difference is that Kaspersky's scans are smaller and can start and stop on a dime.
This is a practice with a few good qualities and a few bad qualities. The best part about it is that due to scanning during the day, Kaspersky can pick up threats soon after they appear. Because it also scans at the end of the day like a normal malware removal software it will also pick up threats after you work.
Issues arise with this practice on lower-end computers. The most intensive parts of any virus scan are when it starts and when it stops, and since a Kaspersky virus scan can start and stop far more frequently than any other, you might notice some hiccups when it happens.
And because users who favor ease of use over precision tend to be working on lower end computers, the kind of person who seeks out Kaspersky will usually be the kind of person who runs into this problem. Kaspersky has gotten better about optimizing the process over time, however.
That means that while Kaspersky is not the most efficient or protective malware removal software, it is still the easiest to use. It has a premium option that offers better, more precise tools if you want to make the upgrade in order to have more options as well, but it does not lock any functionality behind that paywall. That means you still get plenty of value out of the base version.
Pros
Easy to use
The most important tools are free
Cons
Can occasionally have issues on lower end computers
4. Trend Micro Antivirus+ Security – Best Learning Malware Remover
---
AI is the wave of the future for many different kinds of applications and devices. Ads have been using it for years, word processors use it to predict what you might say, and store pages use it to present you with appealing things to spend your money on.

But what if there was a malware remover that used it?
Trend Micro Antivirus+ Security uses an AI algorithm that learns the kinds of activities you do, what risks those activities pose, and what kinds of threats you tend to expose yourself to.
The designers behind Trend Micro Antivirus+ Security know that there is no point in trying to get a user to change their behavior. So, rather than trying to get human behavior to change, they opt to design around it.
The result is a malware remover that protects you best from the threats you encounter most often. This is important because at the same time that all the tools described before are making use of learning computers, viruses are as well.
If your computer's malware and virus defenses are too static, then it will not take much learning before a virus with a learning AI attached to it figures out how to get passed it. Granted, it will take some time.
When a virus has a learning AI implemented into it, then that virus is trying to reconfigure itself into a form that the target computer's defenses do not recognize.
The problem that viruses run into during this process is that it is easy to reconfigure themselves into a virus that is either destroyed instantly anyways, or is in some other way ineffective due to the changes that it made to itself.
This means that the only viruses that you really need to worry about learning how to break your computer's defenses are the viruses you are exposed to multiple times. This is why Trend Micro Antivirus+ Security's learning AI countermeasures are so valuable.
Trend Micro Antivirus+ Security grows to anticipate what viruses you are exposing yourself to (as everyone who uses the internet exposes themselves to some amount of viruses) and in doing so grows to be able to outpace those learning viruses' adaptations.
Naturally, this means that Trend Micro Antivirus+ Security is a little more intensive on your machine than a normal malware removal software. It is worth it, but it is also important to note that this advanced sort of program only has a free trial and no totally free version.
The free trial lasts for 30 days, and it will give you an idea of how well your computer can handle the software. The cost of the program is comparable to other malware removal software, so if you find yourself satisfied with the product, then it will not cost more than any other.
Pros
Learning AI better protects your computer
Easy to use
Cons
Intensive on your machine
No free version
5. F-Secure SAFE – Best Family Options
---
While much can be said about the highly adaptive and iterative process that viruses and malware undergo in order to reconstruct themselves to evade detection, some viruses change much more over the years than over the days in order to find the information they want to modify or steal.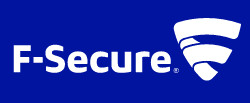 Malware that targets banking information and online shopping information are the two classic examples of this. Banking and shopping information are the two things that viruses want the most, as they allow for the thief who steals them to get the most monetary value out of their thieving.
As such, day-to-day evolution of the viruses that hunt for this information is less common. If these viruses changed every day, then their patterns and options for changing would swiftly become predictable. Instead, these viruses grow in the dark, evolving behind closed doors. When they are finally released back onto the internet, they are unrecognizable, making them much harder to deal with.
F-Secure SAFE specializes in protecting the information that those kinds of viruses go after. This is a program that specializes in protecting your banking information, your shopping payment information, and your family's data. It even comes with a device finder that helps you find lost phones and tablets.
This all translates into F-Secure SAFE having the best options for people that are concerned about their family computer use. Whether your concern lies in children using their internet-connected devices responsibly, or even parents or grandparents becoming exposed to malware without knowing it, the parental controls that F-Secure provides allows you to monitor and protect other devices from afar.
It also allows you to limit the activity on those other devices in a number of ways. This can be used for protecting your computers against viruses, but it can also be used as basic parental controls for limiting the sites the user visits, the types of files or size of the files they download, and what apps they use.
In short, not only does F-Secure SAFE provide proactive protection of your most sensitive information, but it also allows you to be proactive. Just be aware that this can produce a lot of "false positives" in your computer scans. What that means is that you scan your computer for threats and the program identifies a file as a threat when it is not.
Rarely do false positives lead to issues with your computer, and anything that gets quarantined or deleted is recoverable, but it is worth noting so that you know when it is happening.
Pros
Protects against the worst viruses
Keeps highly sensitive information safe
Great parental controls
Cons
No free version
Lots of false positives
6. Bitdefender Antivirus – Best Free Malware Removal Software
---
There are two sides to the Bitdefender coin. One side is the fact that it is totally free, has no ads, and is practically completely automated. After you install it, there is no more interaction with it other than turning it off or on.

That means you do not even need to fiddle with a menu to get it to scan.
It does its scans and takes action to remove viruses totally independent of your activity. That means that, like most malware removal software, it scans when it detects you tend not to use your computer (usually in the dead of night, matching its scans with your sleep schedule).
The flip side of this coin is probably obvious: As easy as it is to use a program that literally requires no input from you, that means there is nothing for you to decide or adjust at all. Many users are going to take issue with that on principle.
In addition to its malware removal and virus scanning technology, the interfaces it does have are for PC optimization and VPN integration. That means that it can protect your privacy and keep your computer running smoothly at the same time it keeps it clean of viruses.
It is worth noting that the people who are bothered by the lack of interface options tend to also be the kinds of people who would pay for a VPN and PC optimizer. These tools are streamlined, but they are still good enough, both individually and given the package they come in, to convince people to deal with the limited interface of the antivirus software.
The reason why Bitdefender is so notable is because everything it does, it does for free and without ads. It gets its money through donations and optional payment plans. As a result, updates for the software are usually smaller.
It can still keep your computer protected, but if there were suddenly a huge leap forward in computer virus technology, Bitdefender would probably be the last to adapt to it.
Do not take that the wrong way: Part of the reason Bitdefender has been running for as long as it has without a paid option is because the people who use it both love it and know that the developers behind it are passionate about their work.
This means that, uniquely for a malware removal software, the developers of the app are a lot more communicative with their userbase than basically any other software. This is a usual thing to be the deciding factor in what makes a person decide for or against getting a particular antivirus software, but it is a big inventive for people who are in the software tech world, so it bears mentioning.
As a side note, Bitdefender also does a scan every time you start your PC. This can slow down your computer's boot speed, but it also means that it is scanning your computer at exactly the time when most viruses are designed to activate (as most viruses stay dormant until triggering alongside a boot process). This means it is great at last-second saves on compromised computers.
If you want something free that does not get in your way, then Bitdefender is the right choice. Just do not go expecting it to be highly adjustable.
Pros
Free
Easy to use
Great, communicative developers
Cons
No interface
What you see is what you get
7. System Mechanic Ultimate Defense – Best Computer Cleaner
---
While many viruses are cataclysmic to your computer's functionality, not all are so dramatic. In fact, some of the most nefarious viruses can work their way into your computer by being subtly damaging.


These are particularly troublesome because that also means they can find their way into otherwise innocent websites. Be on the lookout in the address bar of your web browser. Most websites will have a prefix to their address that says "https://". If it instead says "http://" then because it lacks that last "s" at the end of it then you can expect it to lack its own security.
That means that the website is prone to being host to viruses without knowing it. It is especially prone to playing host to viruses that you might not notice very easily. So, how do you deal with those kinds of viruses once you have them? With system cleaners like System Mechanic Ultimate Defense.
System Mechanic Ultimate Defense has a wordy name, but a simple function: Thoroughly clean your computer of even the most sneaky of viruses. It does this by frequent scans and an algorithm that specializes in analyzing what programs actually do.
It can detect keyloggers, packet sniffers, and other types of viruses that many virus scanning software is known to miss out on catching.
The reason for this is that while System Mechanic Ultimate Defense does still hunt down things like trojan horses and ransomware, other virus scanning software focuses exclusively on those things.
Most times, people are expected to rely on a firewall or similar defensive program to protect them from "smaller" viruses that would not be as noticeable as trojan horses or ransomware.
System Mechanic Ultimate Defense serves as a firewall as well as a virus scanner, but no defensive measure is infallible. Indeed, the most well regarded and widely known protective measures are exactly the ones that are going to be prodded for weaknesses the most. Defensive measures only get you so far.
That is why you need to not only be able to protect yourself from viruses big and small, you also need to be able to proactively root them out when they start to affect your computer's security. And no malware removal software is better at that job than System Mechanic Ultimate Defense.
The biggest issue with System Mechanic Ultimate Defense is that it releases updates slowly. That means that while it is effective at dealing with most viruses, whenever there is something new it will respond to it slowly. This is mitigated by the program's ability to adapt using its learning algorithms, but big fixes can only come later.
System Mechanic Ultimate Defense is your solution for getting your computer as clean as possible.
Pros
Gets rid of malware that other removal software misses
Great firewall support
Learning algorithms help keep it adaptable
Cons
Infrequent updates
Higher priced
8. Restoro – Best Real Time Detection
---
Most malware removal software works in a certain way: It starts by tracking when you use your computer the most. No computer is actively used 24 hours a day, as you have to sleep eventually.

Once it gets an idea of when you are asleep, it schedules scans during that time.
While this works quite well 99% of the time, there are some weaknesses to this type of security. For one, malware will look for those "downtimes" just like malware removal software will. That means that malware can go inactive or hide itself at the same time a virus scan starts looking for it.
As a result, there is a different type of security that you can employ to make sure that viruses cannot hide from your scans forever. This is called "real time detection" and it is the specialty of a malware removal software called Restoro.
Restoro keeps watch over your passwords, keystrokes, and other sensitive files in your computer to make sure that at any given moment, your computer's vulnerabilities are not compromised. It employs a slightly less intensive tool to keep track of the usual hiding places of viruses and the things they modify.
The end result of this constant vigil is that if anything changes in your computer, Restoro knows about it. Restoro's root word is "restore", and that is because it frequently creates segmented back-up restore points of your operating system.
What that means is that it can essentially "turn back the clock" on parts of your computer that seem to have been compromised by a security breach.
How restore points work is that a program (sometimes your operating system, but in this case Restoro) takes a "snapshot" of what certain files looked like at a certain time.
With most programs, they record the data of every file on your computer. Then, at your command, you can turn back the clock to that point. If there were any damaging changes to your files beyond the restore point, the damage is undone.
Most of the time, restore points are done in such a way that you have to turn back every single file on your computer. Restoro helps you keep the effect of this limited by making restore points for certain "regions" of your computer.
For instance, viruses usually take root by altering the "bios" of your computer. These are the files it uses to construct the most basic functions of the computer.
By creating a restore point for the bios and not anything else, Restoro lets you turn back the clock on them without losing work elsewhere.
The biggest issue with Restoro is its pricing model. It has a $30 one-time scan option, but that costs as much as some malware removal software charge in a year. Everything past that is more expensive. Granted, you will be getting more functionality for the cost, but it is still noticeably steeper.
Get Restoro if you want real time protection and easy solutions to malware problems.
Pros
Versatile restore points
Real time protection
Easy to use
Cons
Expensive
Can be intensive on slower machines
9. Advanced SystemCare – Best Ram Clean
---
Computer RAM is a mysterious thing to most people. Much is talked about with a computer's specifications, and RAM tends to come up a lot, and simultaneously is never talked about.
There is RAM, visual RAM, even sound RAM, but even as the amount of RAM a computer has is the subject of much and more marketing, rarely does anyone ever take the time to say what the heck it actually is.


AM is an acronym of random access memory. When a computer has to access a file, it has to find that file. If it has not found that file before, then it has to search for it. A computer' random access memory is how much of its memory it can search for at once.
So, a computer with 8 gigabytes of RAM can access 8 gigabytes of its memory at once. The reason this is "random" access memory is because the memory that is accessed is chosen completely at random.
If it has to look through 20 gigabytes of data to find the file it is looking for, it will start by looking through 8 gigabytes of random files. The more RAM your computer has, the faster it can search for files. The thing is, RAM is somewhat flexible. Programs like Advanced SystemCare can help you optimize it.
Malware loves to hide in RAM access. A common trick of malware is to wait until it is randomly accessed in order for it to be executed. This has the advantage of being hard to detect, as it means it starts to run at essentially a random time unrelated to its actual functions.
Advanced SystemCare specializes in not only getting rid of the viruses that wait for RAM to open them but cleaning up RAM in general. After all, while RAM will access all files equally, not all files have an equal need to be accessed. This is a small optimization process that will do wonders for your computer.
This is just the most outstanding thing Advanced SystemCare does. Naturally, it still has all the protections and virus removal that a normal malware removal software has to have. It also comes with a free trial period. This period allows you to use the whole functionality of the program, rather than sequestering some functionality behind a premium version.
This can be a drawback to some people, who prefer not to pay at all. And it is true that Advanced SystemCare is comparatively more expensive than other services. The price increase is not that much, however, especially considering the RAM and other system optimization tools that it comes with.
Pros
RAM optimization included
Gets viruses that other software cannot
Free trial includes all functionality
10. Norton 360 – Best Parental Control
---
Much has been said in this article about the variety of different ways that viruses can sneak in and harm your computer. Hiding during off hours, hiding in RAM, hiding in just about everywhere.
But in the end, the real security risk to a computer is always going to be its user. This makes sense when you think of it.


After all, without a user, there is nothing worth stealing. For that reason, rather than trying to anticipate every angle a virus might attack you from, another security philosophy is instead of managing the computer, you (or rather, your malware removal software) manages the person using it.
This is done primarily through parental controls like those provided by Norton 360. While Norton's parental controls are called parental controls, they can absolutely be used to help curb the activity of a normal individual.
This is because the controls Norton has are less about controlling another person's activity and more about keeping them from developing habits that are unsafe and unhealthy.
The "health" of a person's internet habits are material in both a security sense, as well as a practical sense. Norton helps you monitor you or your child's internet behavior. From the sites used, the files downloaded, and the amount of data consumed, you can track it all.
You can even track how often you or your child have thing marketed to them through ads. This means that if you find you or your child impulse buying a lot of goods on the internet, Norton will help you track what sites are presenting the option to impulse by to you.
This extends to cyber security because Norton does not just root out and delete malware, it tracks where it came from. Norton can be used to automatically block sites that present risks, though if you dislike it doing things automatically you can always blacklist sites you do not want to receive any files or information from. You can even switch to a "whitelist" style of browsing.
A whitelist style of browsing disallows everything but the whitelisted sites. This is usually for extreme measures, like making sure a young child does not follow a harmful link when they are too young to understand the danger it poses to them.
On top of this, Norton provides some of the best VPN, dark web monitoring, and webcam safety features among malware removal software.
Essentially, this means that the most common ways of praying on people (both young and old) are protected by Norton 360. The biggest drawback to it is that it has no free trial, only a discounted first year. Still, if you have a family that you need to look after, then Norton 360 is a great option for you.
Pros
Excellent parental controls
Keeps IP address and webcams safe
Great for monitoring habits
Cons
Expensive after first year
Lots of menus, not perfectly easy to use
11. LifeLock – Best Alerts
---
It does not take a lot to prevent identity theft, but it does not take a lot to have one's identity stolen either. The difference between someone's identity getting stolen and their identity being secure is usually no more than a single layer of protection, identification, or encryption.
LifeLock specializes in providing these layers of protection. The best way to think of it is in terms of authentication you have probably already experienced. If you have ever recovered a password, or used a code sent to your mobile phone, then you have used what is called "two factor" authentication.
This is authentication that involves a first factor, usually a password, as well as a second factor that is dependent on another device or means of communication. This makes sure that you cannot access an account or service with just a password. You also have to have access to the second factor.
The innovation that LifeLock provides is that it allows you to put two factor authentication on anything. From transactions with your debit card, to downloads, to following links. LifeLock will send an alert to your mobile device letting you know exactly what is going on with your computer, as well as a prompt asking whether or not you want to allow it.
The security value of this cannot be overstated. To begin with, it can be used to supplement already existing two factor authentication systems, basically turning them into three factor systems. This makes them virtually impossible to break in the same way that two factor authentication is usually broken.
On top of this, it also manages the security of your files. You have probably experienced your computer prompting you with a dialogue box that asks if you are okay with a program modifying something on your computer. As you might expect, viruses know how to make modifications without asking.
LifeLock provides a system for making sure that certain changes cannot be made without your permission. If you get a signal that something serious is being changed without your knowledge, you can then proceed with a virus scan to clean up anything that is intruding on your computer.
LifeLock does a lot that other services do not, but it generally fights against the same things. Its interface is simple, and like many simple interfaces it can feel underequipped at times. It is true that it will not excel at dealing with some of the more niche viruses out there, but it deals with the biggest offenders.
Essentially, LifeLock's weaknesses come from a lack of deliberate versatility. The fact that it can send you lots of prompts is technically a versatile way of securing your computer. But these prompts do not always translate to intentional measures being taken against certain kinds of malware.
The end result is a unique and affordable malware removal software that is easy to use.
Pros
Uniquely sends you alerts that keep you safe
Makes lots of things secure
Easy user interface
Cons
Does not specialize in any one area
12. AVG – Best Simple Use Interface
---
Ease of use in design is a trickier thing to design than many people think. When malware removal software is being developed, it is always fighting against one friction above all else: How complicated it is to track and remove malware relative to how easy the software needs to be to control.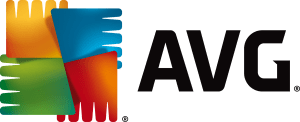 AVG is a malware removal software that strikes this balance perfectly. It has been around for nearly two decades and has long been the software of choice for people who need the most tools with the easiest interface. Plenty of software has simple interfaces, but none have as many tools as AVG.
What you get out of AVG is more than just virus scans and a firewall. AVG makes sure your webcam is not being turned on at random times. It uses an AI to give you protection against incoming threats in real time. It can even detect hidden links and dark web data flows.
This means that it is great at modeling threats that have not yet materialized. Most websites do not intend to have viruses on them. They end up getting them and giving them to you by mistake. AVG can track the links and ads on a site to see if they connect to known dark web virus sources. Doing this helps them stop the flow of viruses before they start.
AVG has a free version that focuses on malware protection, with a premium version that provides everything else we just mentioned. Its premium version comes in three tiers of escalating fees, with each tier providing more features. The cheapest paid option has the most important tools.
If one could point to any weakness of AVG, it is probably that its most expensive paid security tools are pretty niche. It is also known for casting a wide net. Stopping malware, spyware, and ransomware are the most important things, and it manages to do those.
Its other features are useful too, though far from infallible. The issue is that the really niche and unusual viruses have been known to elude it. It receives pretty frequent patches to address these, but the main issue is that its free version is so popular that it is usually the first software viruses learn to escape.
AVG is highly effective at what it does. It does a lot too, so it is generally worth it. The best part is that it is easy to use and easy on your computer. So, if you rarely use your PC, it is a great way to keep it safe.
Pros
Easy to use
Great free option
Covers a lot of ground
Cons
Jack of all trades, master of none
Conclusion
---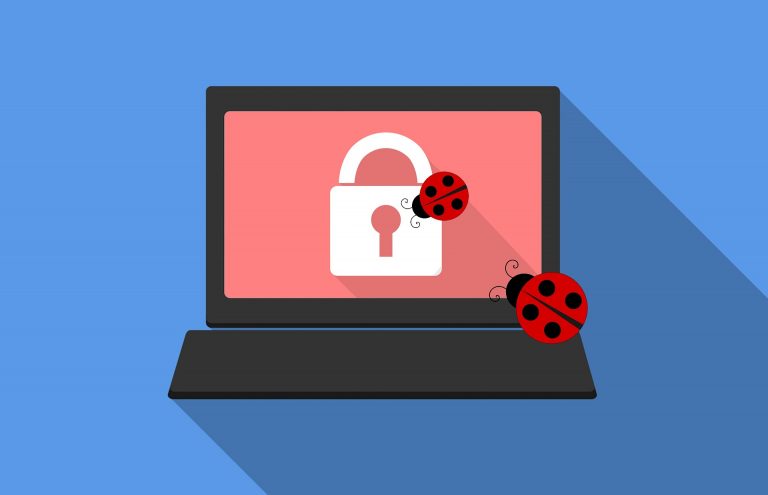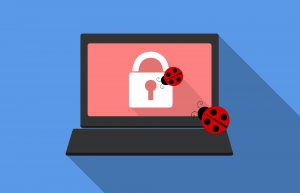 There are dozens upon dozens of different ways to remove malware. From programs that come with your computer, to free options, to premium programs.
All of them will at least be able to remove malware, but most of them do a little more than that, like protecting passwords and other sensitive information.
With these programs, you can rest assured that all your data will be safe. You just need to find the right tool for the job.
---
You Might Also Like: