Disclosure: Privacy Australia is community-supported. We may earn a commission when you buy a VPN through one of our links. Learn more.
Best SIM Only Deals in Australia


Many phone companies love giving away free phones.
While they do not give away anything as expensive as the latest iPhones, you will usually see phone companies promising free iPhones from a generation or two ago as a bonus for signing up.
Why is that? How do these "plans" work?
The reason phone companies do this is because the contract is far more valuable than the phone itself. Yes, even if the iPhone is still $1000 and relatively new, the contract is worth more.
This is because phone companies know that the contract is both the most valuable thing, as well as the hardest thing to sell. This was a lot more true in the early days of the smartphone.
These days, having a phone without a data plan is like having a car without wheels. But at the same time, it is not the only way to do things.
We've compared the best SIM-only deals so you can get the perfect combination of price and features.
Table of Contents:
What is a SIM Only Deal? 👀️
---
Inside your phone is a SIM card. The process of getting a working phone into people's hands is so streamlined that some people only know that a SIM card exists, while others do not even know that much. Most people do not know what a SIM card does. Strange, since it is so important to your phone.
The SIM card contains all of the information about your phone plan, your contacts, and most of your phone's internal identification data. Without a SIM card, a phone cannot connect to the internet, mobile data services, or just about anything else. Phone bills always involve paying a "rent" for SIM cards.
They will also involve paying off that expensive phone that you got "free" with the contract. A SIM only deal means that rather than paying for both the phone and the plan, you pay only for the plan. This means investing a lot more money into it upfront, in order to save over time.
Through a SIM only plan, you will save money by buying a cheaper phone outright, and then only paying for the SIM card. Since older phones are still feature-heavy (no matter what the marketing of the new phones tries to tell you) this will basically always result in a cheaper plan that is easier to manage.
How to Tell if a SIM Only Plan is Good for You ➡️
---
You should get a SIM only plan if:
You want to jailbreak your phone for easier repair and homebrew apps
You do not want to (or can't) sign up for a phone plan due to their credit check
You want a lower monthly bill
You are okay with an older phone
To help you figure out which SIM only plan is right for you, we have put together this list. It is the five best SIM only deals in Australia.
1. Circles.Life – Best Overall SIM Only Phone Plan
---
The main thing you want out of a SIM only plan is fast, reliable data in good amounts. "Unlimited data plans" are never as good as they seem.
Circles.Life offers 100 gigabytes of monthly data on a 4G network. Probably their most attractive feature is all of the different plans they have available.
With Circles.Life, you can choose from four different plans. The cheapest is $10 a month, far below the cost of most phone plans. This deal only gets you 5 gigabytes of data per month, but it is perfect for anyone who does not use their phone for anything like doomscrolling Twitter.
The 100 GB plan is the one most people look at, and it starts at $30, and then increases to $45 after six months. All of these plans include unlimited talk and text as well.
Drawbacks 👎️
As solid as Circles.Life is, the service is best for people whose priorities are focused on using their phone as a phone, and not as a smartphone. It is not like they are lacking in any particular capacity. Their speeds are fine, and their data caps are fair. The issue is the price of their higher data plans.
Like we mentioned earlier, their 100 GB plan starts at one price and then increases. That increase is $15—enough for a whole other data plan. That is just too much for some people, especially given the limit the plan gives you.
Pros
Variety of plans
Starts as low as $10 a month
Unlimited talk and text on all plans
Cons
High data plans increase in price over time
2. Moose – Best Budget Option
---
Most people who are getting into a SIM only program are doing so because they do not want to spend the money that most larger phone plans ask of them. This is the market that Moose appeals to.
That means that you can get a plan as cheap as $8 a month from them, which is practically unthinkable anywhere else in the industry.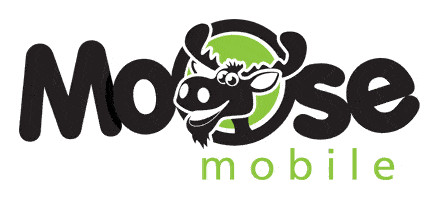 Their variety of plans goes up to $45 a month, which is much more in line with normal rates if you are interested. It is worth noting that they use the same 4G network as others.
Drawbacks 👎️
While Moose is cheap, it obviously comes at the cost of the amount of data you can get in your plan. That cheapest plan in the industry? Only comes with 1 GB of data.
Pros
Incredibly cheap plans
Great speeds
Discounts on most of their deals
Cons
Their cheapest plans are heavily restricted
3. Vodafone – Best SIM Only Plan for Data Users
---
While most people go to SIM only plans and do not use their phones' smartphone functionality that much, some people either want to or have to due to work restrictions.
Vodafone is the provider you want in that case, as they provide a relatively cheap unlimited data plan.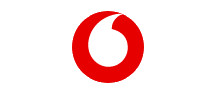 They also provide their own 5G network. This is another unusual trait among SIM-only providers, but it means two things: First, you will not have to replace your phone quickly, as 5G is far newer than 4G. And second, you can expect much better speeds and coverage from Vodafone.
Drawbacks 👎️
The word "relatively" is carrying a lot of weight in that sentence. While it is certainly cheaper than your average AT&T plan, it is easily the most expensive of all the plans on this list.
Pros
Unlimited data
Has their own 5G network
Offers discounts for the first year
Cons
More expensive than most people are comfortable with
4. WoolWorths Mobile – Best SIM Only Plan for Old Phones
---
WoolWorths Mobile is an interesting provider to describe. They offer tons of perks and incentives to switch to them, including gift cards and free (for real this time) phones.
They have plans on the affordable side of things, and some pretty good data packages.

They will have the odd 42 and 35 GB packages, which are strange, but they are priced very reasonably. This is the kind of provider that gives so much out with its plans that people (such as us) are quick to go over their contracts to see if what they are providing is honest. And, as it turns out, it is.
Drawbacks 👎️
WoolWorth's issues do not come from some hidden attempt to swindle you. The issues come from pure, physical limitations. Those odd data numbers and reduced rates come from the fact that it still uses a 3G and 4G network. That means it is good for old phones that rely on 3G, but only for those phones.
Pros
Very affordable prices
Lots of incentives for switching
Easy to understand contracts
Cons
Old infrastructure that lacks in speed
5. Belong Mobile – Best Data Banking
---
Most people do not use their whole mobile data plan. This is true for people with ten gigabytes a month of data, and even more true for people with 100 GB of mobile data.
This is why Belong provides not just good data plans, but also data banking. This is a policy that means unused data will be carried over.

This combines with their rates being month-to-month meaning that you can easily get their $45 plan, use half the data, and then change to their $25 plan and have more data than their $25 plan would normally give.
Drawbacks 👎️
As good as that whole system is, it is high maintenance. Optimizing your plan is important because they do not give as much data for the amount they charge as other, more efficient plans.
Altogether, this can make the plan feel like a rip-off due to the amount of work you have to do for it, even if you end up getting more data for less money as a result of that work.
Pros
Unique data banking system
Pretty good rates
A variable 3, 4, and 5G network
Cons
Takes a lot of fiddling to get the most out of
Conclusion 💡️
---
It is crazy to think just how many options you open for yourself when you are paying for a SIM only deal rather than a whole phone plan. So, give these plans a try if you have the phone for it. You will not be disappointed.
---
You Might Also Like: