Disclosure: Privacy Australia is community-supported. We may earn a commission when you buy a VPN through one of our links. Learn more.
Best Small Business Phone Systems in Australia
The most effective corporate telephone systems simplify the process of setting up and maintaining software-based telephone systems in the workplace and for telecommuting employees.
So it's no wonder that many organisations have switched to these software systems, which use VoIP, HD calling, from older, hardware PBX systems.
With the proliferation of smartphones in the workplace, it is now possible to integrate these devices into a cloud-based business phone system, enabling workers to answer calls regardless of whether they are in the office, on the road, or at home.
The end result is a high-quality, e-commerce-friendly corporate solution for businesses of any size, providing the convenience of working from home.
In addition, software phone systems include analytics and integrations, which provide actionable insights into the customer behaviour and journey while also streamlining the support and sales teams' ability to interact with clients.
In this article, we will discuss some of the top VoIP solutions for the modern workplace and the mobile worker.
Table of Contents:
Reviews – Best Small Business Phone Systems in Australia 💳
---
Let's have a look at some of the top VoIP services on the market…
1. RingCentral MVP ☎️ – Leading Small Business Phone Systems in Australia
---
RingCentral MVP is a unified cloud-based communications platform for phone conversations, video and audio conferences, and text messaging.
It is compatible with a wide variety of pre-existing hardware, and it is capable enough to utilise almost any mobile as a softphone.

Features such as call tracking, recording, monitoring, and online faxing are, of course, common fare. In addition to audio conferencing and high-definition video, it also supports HD audio and voice conferencing via mobile, HD video conferencing and HD screen sharing.
The consolidated hub of customer service is equipped with routing via omni channels, agent management software, CRM interfaces, and data-driven insights. Many popular applications may be integrated as well, such as SalesForce, Zendesk, Microsoft 365, Oracle, Zoho, and many more.
Discounts become available for groups of over 2 users and are proportional to that number and the amount of features needed. The developer network provides access to application programming interfaces (APIs), allowing for a highly configurable telephony experience.
2. GoToConnect ☎️ – Runner-Up Small Business Phone System in Australia
---
Businesses may choose from a wide variety of features with each of the VoIP options reviewed in this guide, each of which comes at a different price point.
Impressively, GoToConnect provides organisations with access to more than a hundred different calling, mobile, collaboration, and video conferencing options and solutions.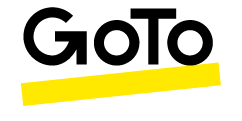 Encrypted personal meeting rooms, safe from prying ears, are available to clients in addition to the standard capabilities such as call distribution based on teams, geographical and time-based routing, and custom call routing.
GoToConnect positions itself as a UCaaS service, promising that its customers would not have to worry about anything from setup to upkeep or updates. However, the firm suggests that clients equip their networks with a Quality of Service-capable Ethernet switch, a commercial-grade router, and a firewall that is set up to accept HTTPS, HTTP, and UDP traffic.
GoToConnect is unique among VoIP companies in that it does not charge extra to businesses for advanced capabilities. Instead, the cost is dependent on the size of the organisation, with custom plans created for enterprises with more than 100 workers.
Features like sophisticated ring options, call management, screen sharing, and personalised hold music are all at your disposal with Cloud PBX. Of course, with more functionality comes more room for error. Fortunately, GoToConnect provides comprehensive email and phone help in case any problems emerge.
3. Ooma Office ☎️ – Well-Regarded Small Business Phone Systems
---
Using the same internet connection you buy currencies with, BNPL Ooma Office is an online phone service for businesses that seeks to provide small organisations the same quality of service as larger ones.
While Ooma may lack the bells and whistles offered by other VoIP providers, it is well-positioned as a cost-effective option for smaller businesses with limited resources.

The monthly cost per user is low in comparison to the features supplied. The system requires little effort to implement and use, since all of its functions are included in the single subscription plan.
Obviously, you don't get all the bells and whistles of the more expensive competitors out there, and the most glaring omission is support for integrating with customer relationship management (CRM) programs.
4. 8×8 X Series ☎️ – Entry-Level Small Business Phone System
---
The 8×8 X Series is a cloud-based PBX phone system that provides all the features and functionality of a traditional PBX, even with the most basic subscription.
8×8 Express, the entry-level plan, is equipped with a full suite of phone services, including comprehensive caller ID, auto-attendant functionality, call forwarding, call queues, and ring groups.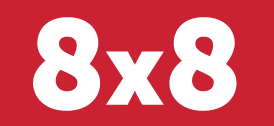 Integration with Google Workspace and Microsoft 365, as well as voicemail, team messaging, and voicemail transcriptions, are all available at this tier.
With the exception of Interactive Voice Response (IVR), the other features SMBs are likely to need are all included in the X Series X2 plan, making it a great choice for any company. Although the enterprise plans may be a problem, the pricing on this plan is fairly comparable with the competition.
5. Aircall ☎️ – Popular Small Business Phone System
---
Another simple-to-implement cloud-hosted company phone system option is Aircall.
Thus, your company will have a full communications centre solution for online, desktop, and mobile phone calls, video conferences, and messaging.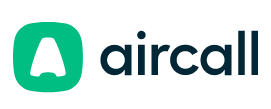 Aircall also includes a strong range of help desk, CRM, and productivity abilities to both enhance and support the way your support and sales teams handle calls, not limited to approaching and transferring customers, making it possible to set up a call centre in a matter of minutes.
As could be anticipated, there is also an analytics package for monitoring key performance indicators (KPIs) and determining where procedures might be optimised. Aircall offers a wide variety of connections with other applications in order to facilitate communication between different departments, including but not limited to SalesForce, Hubspot, Zendesk, Freshdesk, Zoho, and Slack.
However, the scope of services needed will determine the final cost. Please be aware that in order to run this service, a minimum of three people must sign up.
6. Microsoft Teams Phone ☎️ – Affordable Small Business Phone System
---
Microsoft Teams Phone allows businesses (Best Virtual Credit Cards in Australia) to make calls from any Android or Windows, iOS, device to any location in the globe, with high dependability and high-quality audio guaranteed by the use of Microsoft's cloud services.

If a customer currently has a subscription to Microsoft 365, adding Microsoft Teams Phone to their plan is a bargain. Support is available around the clock for the cloud-based phone system's several sophisticated features including call transfer, auto attendants with multiple levels, and call queues.
One big problem of Microsoft Teams Phone is that the number of users is limited, depending on the subscription. Both the free and paid versions cost 100 and 300 respectively. If that is not a problem for your company, Microsoft Teams Phone is a fantastic addition to Microsoft 365.
7. Avaya OneCloud ☎️ – Unified Small Business Phone System
---
Avaya OneCloud is the company's newest unified communications service, successor to the popular IP Office platform and extending the company's existing Avaya IX Workplace and Contact Center offerings.
The service's goal is to help you build a scalable solution on the cloud of your choice.
Avaya OneCloud is designed to function smoothly in a public cloud, making it an attractive option for small and medium-sized organisations (SMEs) who are content to outsource their communications infrastructure management. This eliminates the need to manage software updates and hardware purchases.
Avaya's OneCloud ReadyNow service allows enterprises with an existing private or hybrid cloud infrastructure to put up either a generic Avaya OneCloud or a tailored solution. Any necessary server hardware may be installed locally, or it can be hosted in one of Avaya's data centres.
The Avaya OneCloud is a unified comms solution that incorporates all forms of communication into a single platform. The sheer scalability of the OneCloud solution by Avaya must be appealing, given the company has a proven track record in providing increased VoIP and UC services.
Best Small Business Phone System in Australia 💳 (2023): Buying Guide
---
What kind of features does RingCentral Premium provide for small businesses?
RingCentral's Premium plan enables syncing with 90+ CRM tools, including popular help desk apps like Salesforce and Zendesk, data analytics programs, and social media and messaging services like WhatsApp, Slack, and Facebook. As a result, you can better serve your customers and quickly access relevant information about each one to ensure a pleasant interaction.
RingCentral Premium users may get help with setup and orientation. When it comes to scalability, RingCentral's offering is hard to beat. The company provides you with everything you could possibly need to run a small business, including a call queue, ring groups, web conferencing capabilities, internal live chat, and pretty much any other management function you can think of.
Password rule settings, however, are only accessible with RingCentral Engage Extra, alongside compliance certifications, multi-factor authentication, and encryption to defend against hackers and data breaches, all of which can assist insulate your business as you continue to grow it.
Is RingCentral the Best? 📚
---
How does RingCentral Premium stack up against other VoIP services for enterprises of similar size?
Our comprehensive analysis of RingCentral's pricing, integration, features, and customer service yielded a 4 out of 5 rating for its value to small companies. You can simply handle a big number of calls and make your business seem more professional by making use of useful tools like a call queue and ring groups. For these reasons, we gave RingCentral a score of 4, placing it third in terms of features after 88 and Dialpad.
In addition, our analysis shows that RingCentral easily outperforms rivals like GoToConnect, Vonage, and Dialpad when it comes to customer support services, earning a perfect score. You may be certain that your small company will be supported by a suite of useful tools.
What Exactly Is a Small Business Phone System? (Essential Features)
---
The following functions are essential for VoIP phone systems in small businesses:
✔️ Ability to make personalised greetings for people that dial in.
✔️ When a computer system answers incoming calls and routes them depending on the caller's input, this is known as a "virtual receptionist".
✔️ Transcribing voicemails into text messages.
✔️ Business availability – defining a regular time frame during which customers may reach you by phone.
✔️ Caller IDs may be programmed so that users' outgoing calls will originate from a certain number.
✔️ Transmitting and receiving SMS messages.
✔️ Whether or not the program allows for conference calls (involving more than two individuals).
These additions may help your small company better communicate both internally and with customers and partners. There is a vast variety of functions available for small company phone systems, but the ones highlighted below are the most crucial to consider.
Selection Guide
---
There are a few essential qualities that might make the selection of which VoIP phone system to incorporate into your small company less stressful and confusing.
Like many other business considerations, financial constraints may be a source of stress. If you want to avoid losing money during a phone outage, you should prioritise options that have low upfront monthly fees, offer inclusive domestic minutes, provide multiple communication channels (so you do not have to pay extra to get these from other providers), and provide solid customer support.
The last thing you want to do when venturing into the world of VoIP is spend countless hours ensuring that all of the software platforms you use to operate your company are compatible with one another. That is why it is crucial to choose a service provider that can handle all kinds of connections like a Swiss army knife.
Keep an eye out for prebuilt connections to popular services like customer relationship management (CRM), workplace, email, web conferencing, internal messaging, and external messaging.
When a company outgrows a crucial piece of software and is forced to switch providers, the resulting upgrade and subsequent expenditures add up over time. As a result, you need a VoIP system that can scale as rapidly as your company.
Providers that allow an infinite number of users to be added, as well as those that provide call queues, ring groups, a wide variety of administration capabilities, and tools that enable remote management of your business, such as internal messaging and video conferencing, are solid signs of this. As your company grows, security will become more important as a buffer against potential threats.
Conclusion
---
We suggest the X2 plan from 88 and the Standard plan from GoToConnect, despite the fact that there are five excellent VoIP providers for small companies to choose from.
If you own a small company, you should seriously consider either of these options since they are less expensive, have cutting-edge unified communications capabilities, and can be used effectively both in and out of the office.
FAQs
---
What is the best phone system for my small business?
Identifying your specific requirements is the first step in selecting the optimal phone system for your organisation. If you only want to have a casual conversation with a small group of individuals, you may discover that a less expensive alternative offers all the features you need at a lower cost.
However, if you need a business phone system for frequent, extensive usage by a big number of employees, you should investigate the more expensive packages to make use of the more sophisticated features.
What hallmark signs make the best small company telephone system?
88's X2 plan and GoToConnect's Standard package are the best choices for smaller enterprises. Important features for every small firm to look for: low cost, scalability, and pre built integrations with your current software stack.
What is the most reliable business telephone system?
There are a plethora of options out there for phone service providers, but the first decision to be made is whether or not to implement a voice over IP (VoIP) or private branch exchange (PBX) system. VoIP phones are highly recommended since they make it possible to run a business from afar in a manner that is both versatile and cost-effective.
Moreover, if you like to look at it another way, VoIP systems provide your company all of the essential features that PBX systems do, so you are not giving up anything by switching. The service you end up going with should be selected according to the scope and requirements of your organisation.
What is the average price of a phone system for a small business?
The price of a phone system for your small company may be kept low. A VoIP phone system might cost anywhere from $15 to $200 per user, per month, depending on your needs and the makeup of your staff.
The options we examine in depth in this study are priced between $30 and $63 per user, per month, and are designed with small enterprises in mind.
How do I install a telephone system for a small company?
A small company phone system should not be difficult to set up. There are four main requirements for a properly functional VoIP phone system:
If you own a small company, you need to choose a service that fits your budget and your demands, and then activate your account by following the provider's particular instructions.
If you are going to utilise IP desk phones, the next step is to get them set up. Connecting the IP phone's handset to the base is as simple as plugging in the included cable. Connect your phone to your router using the WAN connector on the back of the device. If you are considering a VoIP system, remember that you may use it on your computer, tablet, or smartphone in addition to your regular desk phone.
You may migrate your current toll-free number into your new business phone system if you already have one.
Make your phone system exactly what you need it to be for your company by tweaking the settings to your liking. more than everyone else. When you are in charge of a company's phone system, you get to make all the important decisions about who gets which extensions and what permissions.
How does VoIP differ from a conventional PBX system?
Simply said, a VoIP system makes and receives calls via the internet, whereas a classic PBX system relies on a physical connection. While both PBX and VoIP allow for simultaneous call reception, the former relies on an on-premise digital switchboard while the latter makes use of a remote server.
---
You Might Also Like: