Disclosure: Privacy Australia is community-supported. We may earn a commission when you buy a VPN through one of our links. Learn more.
Best Hosted VoIP Solutions in Australia (2023)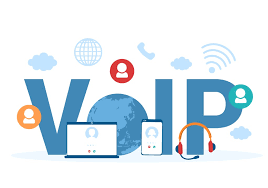 Based on our analysis, 88 is the most reliable Australian VoIP service. It has the most comprehensive set of functionality, the highest level of security, many lines of customer service, and is simple to scale.
However, 8×8 is costly and may not be the best fit for your squad. But do not worry; we have also reviewed and ranked four more of Australia's top hosted VoIP solutions, explaining which types of e-businesses would benefit most from each. Keep reading to figure out which option suits you best.
Or, if you would rather go directly to the best possibilities, you may use our no-cost quote finder tool. We will pair you up with the top VoIP service providers, and they will contact you with competitive estimates in no time.
Table of Contents:
Reviews – Top Hosted VoIP Solutions in Australia 💳: Overview
---
1. 8×8 💳 – Our Favourite Hosted VoIP Solution in Australia
---
There are several reasons why 8×8 is our go-to Australian hosted VoIP company.
To begin, it has the most comprehensive set of incoming and outbound communication tools, such as a virtual receptionist, external video calling, ring groups, call queues, localised and toll-free numbers, and call conferencing for as many as 500 participants.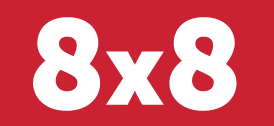 Most of these capabilities are accessible even on 8×8's the most affordable plan (with the exception of ring groups and call queues).
Also, 8×8 has great security and scalability. Our investigation revealed that 8×8 provides the most foolproof protection for your team's communications and data thanks to its many compliance certifications, password rules, multi-factor authentication, and TLS/SRTP encryption.
Moreover, we have discovered that 8×8's VoIP system is quite scalable, so if your company expands, you will not have any problem extending the system or onboarding and adding new customers.
Finally, we would like to highlight 8×8's superior customer service. It is comforting to know that 8×8 offers round-the-clock access to its online knowledge base and user forum, as well as phone, chat, and email support.
However, you should know that 8×8's customer service has been rated poorly by some of its clients. When we averaged reviews from all around the web for 8×8, we were left with a middling 3.5-star rating at best.
When compared to competing VoIP services, how does 88 fare? 👑
Our investigation revealed that 88 is on par with its most direct rival, RingCentral, in terms of both quality of service and potential for expansion. When compared to RingCentral and the other services in this guide, 88 shines due to its extensive feature set and commitment to the safety of your business's sensitive information.
However, 88 is not flawless in every respect. We gave it a dismal 2.5 out of 5 stars in our price comparison since its costs are so high. Of course, 88 is costly for a reason (all those fantastic features we have been discussing, for one), so if you have the money to spare, it is definitely a worthwhile buy.
2. RingCentral 💳 – Runner-Up Top Hosted VoIP Solution
---
According to our findings, RingCentral is the finest VoIP provider for Australian customer service teams.
This is so, in large part, since the company offers a wide variety of tools for handling high call volumes.

All RingCentral plans provide access to local toll-free numbers, a virtual receptionist, and individualised welcomes and hold music, while the Ultimate and Premium tiers include access to call queues and ring groups. In addition to traditional phone calls, clients may now reach out to you through video calls and text messages.
The key to developing a strong customer support staff is training. All RingCentral subscriptions have access to call transcripts, but the more expensive plans unlock additional training features including analytics, call monitoring, call recording, and whisper and call barge.
These capabilities allow you to teach your staff to be as helpful and efficient as can be by giving you a window into the way calls are progressing and allowing you to enter into discussions if an agent needs assistance.
Lastly, it is worth noting that RingCentral includes pre-built interfaces with a wide variety of helpdesk, workplace, messaging, email, conference, protection of your data, and CRM platforms (it has pre-built connectors with a whooping 97 CRM systems), allowing you to centralise your communications and simplify your customer database. However, these features are restricted to the more expensive Ultimate and Premium tiers.
When compared to competing VoIP services, how does RingCentral fare?
When compared to similar products like 88, RingCentral stands out because of its superior customer care channels and simple scalability. In contrast to 88, it excelled in one of our study categories, integrations. In reality, when compared to its rivals listed here, RingCentral offers the widest compatibility in terms of operating systems and applications.
We also found that RingCentral is less expensive than 88, giving it a score of 3.3 out of 5. Although this is an improvement, RingCentral's cost still falls short of the 4 out of 5 achieved by GoToConnect, Vonage, and Dialpad.
3. Vonage 💳 – Well-Reviewed Hosted VoIP Service
---
According to our analysis of the Australian VoIP virtual calling market (related: Best Virtual Credit Cards in Australia), Vonage is the most cost-effective service we have found.
Our cost benefit analysis gave it a perfect score of 4 out of 5, and with rates beginning at only $15 per user, monthly, it's among the most cost-effective solutions we have seen.

But Vonage's scalability is what makes it really cost-effective. Our evaluation gave it a 4.5/5 for scalability due in large part to the high quality of its training features, which include call barge and call whisper.
So, when your company expands and you want these features, you can be comfortable that Vonage, although being a cost-effective solution, can provide them. It is comforting to know that Vonage's Best Plan, although still extremely affordable, provides for an unlimited number of customers and unlimited domestic calling.
Vonage is also well-integrated with other services, such as help desk (helpdesk), customer relationship management (CRM), and collaboration (workspace) systems. These are included on even Vonage's most basic plan, so it should be easy to integrate into your current network without spending a dime.
Also, all Vonage subscriptions come with unified communications tools like file sharing, group chat, and video conferencing, so you will not need to pay extra for them.
When compared to competing VoIP services, how does Vonage fare?
In comparison to Dialpad and GoToConnect, Vonage's price received the highest possible score of 4 out of 5. In this regard, it outperforms its more costly competitors, RingCentral and 88.
Vonage, in contrast to GoToConnect and Dialpad, may expand along with your company's needs and without incurring prohibitive fees. However, unlike 88 and RingCentral, scaling is not nearly as simple.
But what are the drawbacks? In comparison to its rivals on this page, Vonage and GoToConnect provide the least extensive customer care. You will discover that Vonage's feature set is more limited than that of competitors like 88, RingCentral, and Dialpad, however, Vonage's cheaper pricing makes up for this.
4. GoToConnect 💳 – Well-Rated Hosted VoIP Service in Australia
---
GoToConnect's many useful features make it an excellent choice for fledgling enterprises.
To begin with, GoToConnect's plans include unified communications technologies (including team chat and video conferencing), unlimited domestic minutes, and more for an affordable price.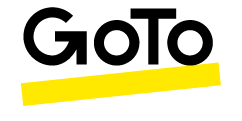 In addition, GoToConnect has everything a small company may want to seem more established in the market. To make a good impression on prospective customers and clients, even the basic GoToConnect subscription allows you to set up individualised on-hold music, recorded greetings, a virtual receptionist, and voicemail. Local toll-free lines may be set up, saving your callers money.
We were pleased to see that GoToConnect's scalability study gave it a score of 4.4 out of 5. Since GoToConnect supports an infinite number of users, expanding your team will not be a problem. And when your team expands, the call management tools should come in useful.
When compared to competing VoIP services, how does GoToConnect fare?
As we have already shown, GoToConnect is a great bargain when compared to 88 and RingCentral, and it shares first place in our price study with Dialpad and Vonage. Dialpad and GoToConnect tied the highest average customer review score among the providers we analysed, both receiving 4.4 out of a possible 5 stars.
However, it must be stated that GoToConnect scored the lowest (3.4 out of 5) when we compared the features provided on each system. When compared to other systems, Dialpad is the only one that offers less pre-built program connectors.
5. Dialpad 💳 – Popular Hosted VoIP Solution in Australia
---
Dialpad is unlike any other Australian VoIP company because of its cutting-edge emphasis on AI (artificial intelligence).
This is a tool that instantly transcribes your team's phone calls, generates automated post-call summaries (with highlights and action items), and identifies whether a call was positive or negative in tone, allowing you to quickly find and review the transcripts of any calls that merited additional attention.

Its Ai may also be used as a teaching tool, since it lets you set up notes with advice that will appear on an employee's screen if they hear particular keywords or phrases being used during a conversation.
Because it can instantly provide action items, insights, and coaching for your team, Dialpad Ai is especially beneficial to firms with sales teams, customer support teams, or contact centres that get a significant number of calls.
Best Hosted VoIP Solutions in Australia 💳 (2023): Buying Guide: Why Use?
---
When Should You Use a VoIP Phone?
Analog telephony refers to the use of standard landline phones. In contrast, Voice over Internet Protocol (VoIP) modernises telephone communication. VoIP systems encode phone conversations into data packets that may be sent across IP networks like the internet.
The individuals you call and who call you do not even require VoIP since most systems also function as a bridge to older phone networks. Conference calling, call forwarding, and call monitoring are just some of the features that are often replicated from older PBX (private branch exchange) corporate phone systems.
How Expensive is a VoIP System for a Small Company?
---
Subscription pricing models are the norm for today's commercial VoIP systems. Monthly or annual fees will be assessed depending on the total number of required users (phone extensions). There are vendors that demand long-term commitments from their customers and others who don't. However, if you pay for a whole year of service in advance, you generally get a discount.
Monthly service fees might vary greatly depending on the service. The number of users, the quantity of included features, and the expected volume of usage all figure into the various price points offered by the majority of these services.
The lowest priced option we evaluated cost $15/month/user, while the most expensive product we examined cost $65/month/user. Pricing per user per month is about $20 for most small organisations.
Buying Advice 📚
---
What are the Benefits of a VoIP Telephone System?
VoIP has replaced costly PBX systems due to its lower cost and greater adaptability. The home VoIP options available today already have more bells and whistles than a traditional landline. Below, we will go into greater detail about how modern VoIP systems integrate additional channels and features beyond just voice calling, such as mobile communications, call recording, team collaboration, video conferencing, and even social media.
For good reason, most VoIP options now are provided as managed, cloud services. The advantages of cloud VoIP systems include that they are more cost-effective, more reliable, and easier to maintain than on-premises alternatives.
What to Look For in Your VoIP ⚖️
---
✔️ Price: how much everything costs and what is included in each tier to see whether it is a fair deal.
✔️ Connectivity to third-party services is measured by the number of external connections made possible by the VoIP system. These services may include customer relationship management (CRM), web conferencing, help desk, analytics, workspace, and email platforms.
✔️ Inbound and outbound calling capabilities, group chat, reporting, and other administrative tools are just some of the features that come standard with all of our price tiers.
✔️ The provider's customer service, or how quickly and easily you can get in touch with them if you have any issues with your VoIP service. When can we reach you, and by what methods of communication?
✔️ Security refers to the extent to which your data will be protected by the supplier, including methods like encryption and stringent password policies.
✔️ Score from customers, determined by averaging the ratings given by actual customers on review platforms like G2, Capterra, Trustpilot, and TrustRadius.
✔️ The system's scalability is measured by how easily it can be expanded to accommodate a growing user base, administration needs, third-party integrations, and team collaboration demands.
Conclusion
---
According to our findings, 88 is Australia's top hosted VoIP service because it provides the most comprehensive set of features, the broadest selection of customer support channels, the most robust security measures, and the most straightforward scaling options. If 8×8 is not working for you, however, there are alternative choices.
Our top selection for customer service departments is RingCentral because of its specialised capabilities and integrations, while Vonage provides the greatest value due to its affordable rates and lengthy lifespan as a scalable system.
GoToConnect is the ideal VoIP service for new and growing companies because of its low prices and high quality call management capabilities. Finally, the cutting-edge Dialpad Ai capability stands out for groups that may use conversational AI.
Still unsure which VoIP service provider is right for you? Use our no-cost quote comparison tool to narrow down your options. Simply answer some questions about your company and your desired phone features, and we will pair you with the top Australian VoIP providers.
Then, they will get in contact with you personally to answer your questions and provide you with no-obligation quotations. It is a convenient tool for comparing the costs of different service providers.
FAQs
---
What company offers the greatest VoIP service?
We looked at many different VoIP service providers for Australian companies, and 88 emerged as the clear winner. When compared to the other providers we researched, 88 fared best in terms of overall quality, usability, security, and scalability. Read up on our review of Eight to find out why we believe they are such a good service.
Where can I find a free VoIP provider?
There are free VoIP services available, such as 2ndLine and TextNow; you may also explore free platforms such as Zoom and Google Meet to communicate with colleagues and customers online.
However, these systems are not particularly extensive and will not provide you with as many capabilities as a premium, enterprise-level VoIP solution would. Vonage has the finest value for low-cost plans, so it is worth checking out if you are on a tight budget.
Where can I find the most affordable VoIP provider?
Vonage has the lowest monthly rates of any VoIP service we compared it against, at $15 to $40 per user. Thankfully, it is also the most cost-effective option. Check out our analysis of Vonage above to find out more about the benefits it may provide to your company.
When compared to competing VoIP services, how does Dialpad fare?
Dialpad is comparable to GoToConnect in some respects, including its liberal price and generally positive reviews (average: 4.4 stars). When comparing functionality, however, Dialpad is head and shoulders above GoToConnect (and even Vonage and RingCentral). Dialpad's 4.4 out of 5 features score is the closest to 88's 4.5 features score (among the providers on this page).
When compared to the other providers we looked at, Dialpad has the fewest pre-built interfaces with other products. We also found that this system was the hardest to scale, giving it a meager 3.3 out of a possible 5.
Is it more affordable to use VoIP than a traditional phone line?
In a word, yes! VoIP requires a monthly membership charge per user. When compared to the monthly cost of a VoIP service, landline costs are often higher.
You should not have to pay anything extra for domestic phone calls when you use VoIP, since you will receive a certain amount of minutes included in your subscription plan (and many providers offer you limitless minutes). Landline services, on the other hand, are more likely to charge you for every call you make.
Having said that, it is important to realise that VoIP systems effectively accomplish everything over the internet, thus you will need to pay for a broadband connection to use VoIP. However, you should not have to pay anything more because of the way things are set up.
You Might Also Like: