Disclosure: Privacy Australia is community-supported. We may earn a commission when you buy a VPN through one of our links. Learn more.
Best Wireless Broadband Plans in Australia
Home wireless plans are a simple solution to get the internet wherever you live, or will next live. Using the alternatives – cable, ADSL and NBN internet – would mean you have to deal with a router, which involves tinkering around with your phone line.
Home Wireless Broadband Explained
---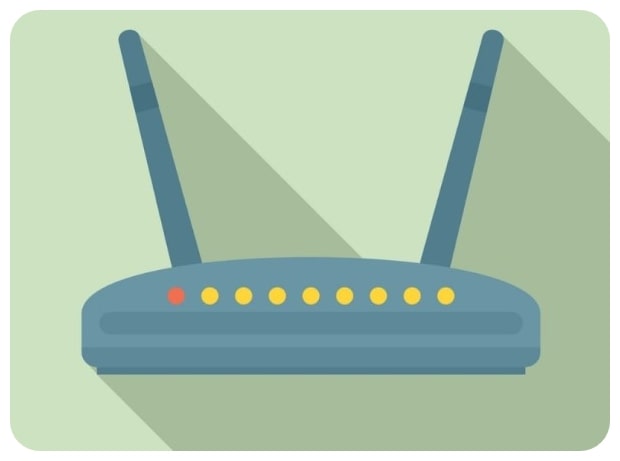 Remote technology modems give you a cloud-connection to the internet. If you want to connect to the internet without cables (other than to plug in your modem) a home, wireless broadband solution does just that.
You can get broadband wirelessly via a satellite connection. But this guide is going to cover how to connect via a mobile phone network. We call this a 'home wireless' solution.
Home wireless solutions are different from mobile broadband, because they use a router (best VPN routers, for privately and simply securing your connection). This router substitutes for a phone-line/cable connection. Note: mobile broadband is achieved via a SIM, rather than a router.
See related: Best VPNs in Australia
Reasons to Go for Home Wireless Broadband:
---
Home wireless is very convenient, for example if you:
Don't already have a DSL, cable or NBN.
Don't want to sign a long-term contract.
Regularly move your location or are renting your home.
With the COVID shifting Aussie privacy laws, people are valuing freedom like never before. For somebody with the freedom to regularly change location, having wireless home broadband means you don't need a fixed line connection. You can just pick up and go wherever you want. This is also very useful for those who are renting out a place.
"Digital Nomads" will likely find this a particularly useful solution. Sometimes you may be renting a place that does not have a connection. If you need to access the internet – in order to work from home – home wireless broadband makes your life a lot easier.
Nowadays, every device is a smart device. They can all connect to the Wi-Fi; from smart televisions to your tablet. To get to the most out of your technology, you need a Wi-Fi network.
Wireless Broadband Best Deals in Australia
---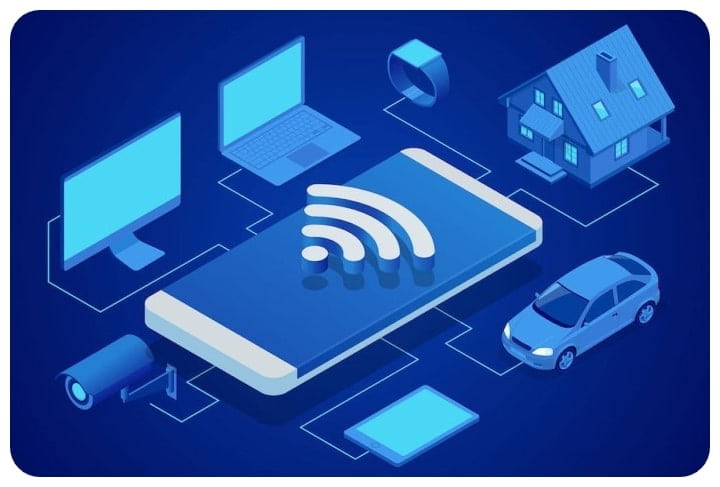 There are 8 main market-leaders when it comes to home wireless broadband:
If you're looking for Vividwireless on this list, it was a top wireless service; included in the Optus brand. But the company is no longer offering any packages (since 2 December, 2018).
But you can get plans directly from Optus now. The company has rebranded itself, after Vividwireless left the market. Spintel, Exetel, and Yomojo are all similar to Optum in their plan offerings. Although the modem charges are variable in case-to-case.
Modems and Unlimited Deals
---
In every case of provider, though, you usually find your plan includes a 4G Wi-Fi modem (Huawei brand-make)…Be a little bit wary of these, as a few telcos have speed ratings set to between 10 and 12 Mbps for downloads. When it comes to torrenting and peer-to-peer file-sharing, speeds may be lowered even more (curious: best VPN for torrenting?).
If you are looking for a plan that gives you unlimited bandwidth, unfortunately, these are pretty hard to find. When it comes to home wireless, all of the market leaders have internet bottlenecks that sit at around 200GB, plus or minus 50GB.
Optus is an exception, as it offers double this amount, at 500GB. If you don't use a large amount of internet, 200GB per month is a fantastic substitute for using the NBN. But for a family household all using the same plan – or even if you use a lot of internet daily – 250GB can disappear pretty fast.
Have a look at the Optus 5G Australia section, to see if you can grab a 5G Australia unlimited plan. With that said, have a look at the wireless broadband best deals in Australia.
1. Tangerine – Best Overall Choice
---
Tangerine has a ton of options when it comes to NBN plans. Though they have a lot of competition, they offer the best bang for your buck, with amazing value. There are six different plans to choose from, ranging from 25Mbps ($44.90) to 105 Mbps (94.90). All plans come with options to bundle, which include a landline and a mobile phone if needed. These bundles are some of the most low-cost that you can find out in AU, so be sure to take advantage of them if you're looking to bundle and save.

Tangerine offers options to either bring your own modem or to pay $129.90 for a pre-configured one. All new customers that sign up with Tangerine score a $10 monthly discount on their monthly bill and can add bundles to their plans for as low as $10.
One of the most popular plans to date is the XL Speed Boost UNLIMITED plan, which comes out to $54.90 for the first six months, going to just $69.90 thereafter. It comes with 50 Mbps, one of the fastest evening speeds to date.
2. Activ8me
---
Activ8me offers unlimited data and has several top-speed NBN plans starting at just $34.96 per month.
The lowest cost plan comes with 150Gb of max data with a 15Gb peak and 135Gb off-peak. This one comes with a 41.03Mbps and can display speeds up to 50 Mbps in the evening.
Their unlimited data plan comes with 73.19Mbps in the evening, coming out to $99.95 monthly. The first month comes with a cost of $282.95 and could increase if buyers choose to add a modem. Options to bring your own modem or add one from Activ8me work for all plans, and modems start at $110.
All plans include a fee of $98 that is paid on the first month's bill and, if users choose to break the contract, there is a fee of $150 added to the total amount needed to break the contract. Keep in mind that Activ8me comes with tons of options to bundle and save, adding more speed, a landline, or a mobile phone to your contract. In this way, you can enjoy local and national calls for a discounted price and enjoy fast-speed internet that will keep you connected.
3. Mate.
---
Mate offers one of the best pricing scales out there, with lots of options that customers love. They have a solid customer care line that's always there, plus there is a ton of value for the price that you pay. The one downside is that you won't find a lot of extra perks, though that's not always what customers are looking for.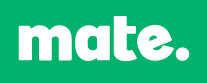 Mate's Premium Plan comes with a 20Mbps cap on uploads, one that is lower than some of the others on the market. Still, their rapid NBN speeds are one of the first things that all customers notice, going up to 208Mbps ($99 per month).
The base plan is only $59 per month and offers unlimited data with evening speeds up to 19Mbps. They also offer options to upgrade to NBN 100 without a huge fee and offer lots of bundles to choose from that suit the needs of all kinds of customers. Mate also offers a ton of options to bundle, offering Aussies a way to bundle up and save on some of the best extras. Included are superfast internet, landlines, mobile phones, and more. Be sure that before you choose a plan, you take a look at all of the bundles and save options available, checking them out so that you can find the bundle and the price that's right for you.
4. Southern Phone
---
There are two main home wireless broadband Australia packages available on the Optus 4G network. Southern Phone offers up a 24 month contract – in each case.
The most internet data you can get is 500GB – all for $70 per month. And for $50 per month, 200GB of data. Optus issues you a Wi-Fi modem with each plan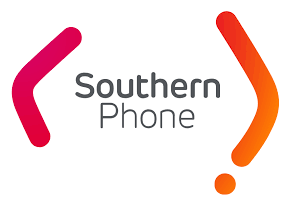 5. Exetel Wireless
---
Exetel gives you 250GB of home wireless broadband Australia ready and flexible. You can take this up either on a 12-month contract or on a no lock-in rolling 30-day cycle.
You have to buy a preset Wi-Fi modem in either case, which will set you back a bit, depending on your chosen plan. For 12-months, the modem costs $94.50. On the monthly package, the cost is almost double – at $189.
6. Spintel
---
Unlike Southern Phone, Spintel gives you a higher upper limit of up to 500GB internet data. They're more flexible than Southern Phone, allowing you to choose a one-year contract or a no lock-in rolling 30-day one. Prices start at $49.95 a month for the 200GB package. At that plan level, you can expect speeds of about 12Mbps.
Note that you have to pay an upfront cost of $145, in order to get the necessary NetComm modem. (Postage fees not included in that price.)
On the 12 month plan, however, Spintel gives you $100 of account credit, which leaves only $45 to pay, plus postage. While they don't offer unlimited broadband, you can add a bonus unlimited home phone plan with this package, which will cost you $10 more monthly.
7. Yomojo
---
Yomojo gives you a great bang for the buck. For only $44.90, grab 250 GB of data monthly.
There is no lock-in,but you do need to pay an upfront cost of $169, in order to grab Huawei's 4G router.

Buying Guide / FAQs
---
Should I Get Mobile Broadband Instead?
Mobile broadband is most suitable for when you are on-the-move. You could use your phone to double up as a router, if you're using a light-data device such as a tablet or even a smart television.
Things that require constant use, like a small refrigerator – or which use a heavier amount of data – will stretch your mobile phone broadband. It's not recommended for big internet use or family households.
You can't find the mobile broadband plans that hit the 250GB mark. But it's most common that mobile broadband plans cost more than home wireless packages; so you can get better value out of a home wireless package.
If you are curious about what's an offer with mobile broadband, have a look at these comparables. We've organized them from highest to lowest – based on cost – and then divided that by the data limit, starting with the highest usage.
Plans For Mobile Broadband Over 100GB Data
All of the plans in this table have more than 100GB of data allowance. The first entry on the list is the cheapest. Every plan is on the 4G network. Note that 5G Australia plans will not be available until early next year.
Plans For Mobile Broadband: 100GB Data
All of the plans in this table have exactly 100GB of data allowance. The first entry on the list is the cheapest. Every plan is on the 4G network.
Plans For Mobile Broadband: 50GB or More
All of the plans in this table have at least 50GB or more of data allowance. The first entry on the list is the cheapest. Every plan is on the 4G network.
Plans For Mobile Broadband Under 50GB
All of the plans in this table have more than less than 50GB of data allowance. The first entry on the list is the cheapest. Every plan is on the 4G network.
Instructions for Installing Home Wireless Broadband Internet
---
You might be surprised to learn that the modem for your home wireless broadband internet system requires a SIM card. These two will typically come together. The SIM card gives you mobile network authorisation, while the modem gives you compatibility with using an Ethernet Lan or a Wi-Fi connection.
Simply place the SIM card into the router. When you turn your modem on, the two will work together to get you connected. It's a very streamlined system that essentially makes things plug-and-play. Compared to something like NBN or an ADSL connection, you will not need a technical support worker to install your appliance.
Home wireless broadband internet is ideal for those on-the-move – or for Digital Nomads – for this reason. Take your device wherever you go. As long as you are in an area with network coverage by your chosen provider, you're good-to-go. This can take you under 5 minutes to set up, very similar to plug-and-play USB devices.
What Don't You Get With Home Wireless Broadband Internet, Compared to Cable Connections?
---
Price?
The biggest disadvantage – when comparing cable set-ups and wireless broadband Australia wide – is the cost. "Per megabyte," using a wireless connection is much more expensive than the cable connection alternatives.
ADSL and NBN connections, for example, will set you back many more dollars per megabytes of data. You pay for the convenience. Fixed line connections are cheaper but do not have the flexibility – and there are less no lock-in contracts available.
Coverage?
You should also consider network coverage. As we said in the section above, your home wireless modem uses a SIM card. But this isn't the only similarity it has with mobile phones. In fact, you should roughly get a signal that is about as reliable as your mobile phone signal.
If you do not get good mobile reception at your place of residence, therefore, it might not be a good idea to go with a longer-term home wireless plan. Try a month-to-month rolling plan and see how you fare.
Speed-Limits?
Finally, if you are looking for the highest speeds possible – perhaps you are doing something like 4K high-definition gaming all streaming – then you may find that many of the providers on the list have upper speed-limits that do not match what ADSL connections are capable of.
In most cases, the upper limit is 12Mbps. If you are doing peer-2-peer file sharing / downloading, this falls further, as many of these modems set lower limits on that.
What is 5G? ✋
How this affects you?‍⚖️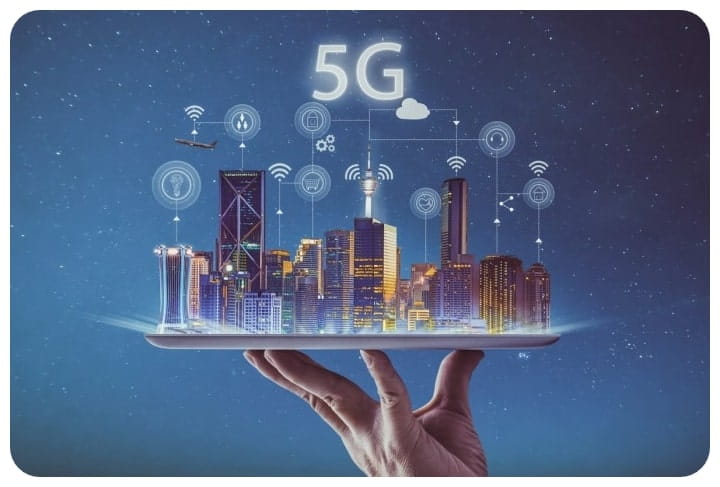 5G stands for "5th generation." This is the latest version of mobile networking. Globally, it is setting a new standard for wireless surfing.
It's the same as regular wireless, in that you'll be able to connect to it via any internet device – be it your tablet, smart-fridge or home laptop.
It delivers about 100 times the speed of 4G … and this is where the real perk comes.
Rather than working in megabits it works in gigabits. The latency, also known as 'delay,' is much lower. Connections will be more stable, and the availability of on-the-go Wi-Fi much higher.
How this affects the economy?
5G is expanding the economy at an incredible rate. 22 million new jobs are expected to be created by the technology (the same as a new job for every Chinese citizen in Beijing). And over 13 trillion dollars will be added to the global economy.
Because it will take several years for 5G Australia to be implemented across the various cities, it will not be until another decade and-a-half that the full impact of this new technology will come to fruition across the varying industries.
There is no linear increase in how Industries will be affected. Because this technology is so radical, the effect is exponential. it will play an immense role in the assimilation of autonomous vehicles in major cities.
Are Wireless Home Broadband and Wi-Fi the Same?
---
You can get Wi-Fi connection without having a wireless broadband internet setup. In other words, you might have a cable modem connection fitted around your home via a DSL (into your phone-line). However, the modem has been configured to enable Wi-Fi networking.
Wi-Fi networking
This allows a cable modem to give you WiFi connectivity. You can use the internet and exchange files without running a cable from the modem to your device. Most modems allow you to have Wi-Fi networking; this is the case whether or your router is connected to your phone-line or not.
So in most cases – if you have any kind of internet in your home – you also have Wi-Fi. Wireless networking can often also be found in hot-spots from establishments that offer free networking, nearby enough to your home to hop onto.
Wireless broadband Internet ⚡
Wireless broadband is also known as a Wireless ISP, which is often shortened to WISP. This technology gets you online wirelessly, rather than and running cables through a fixed line connection. Home wireless broadband internet refers to the connection for home users. But wireless broadband covers a much broader spectrum of WISP tech.
The three main types of WISP are: mobile broadband, which includes 5G; public Wi-Fi hotspots; and fixed wireless access (FWA). Mobile broadband can be used at your home in place of a fixed-line provider. As long as you have good network coverage in your location, you should get a strong signal.
FWA or fixed wireless access gives you the internet without the use of any cables – across wide areas (think of "free Wi-Fi areas" designed for certain parts of a city). It's a general term that is not specific to any technology but wide.
Public Wi-Fi refers to somebody who is offering internet access for an establishment. While FWA gives you broad coverage across a large area, public Wi-Fi will be available in short distances where a business is located. Learn about the dangers of public Wi-Fi.
Is Home Wireless Broadband Internet safe?
---
We usually recommend that home-users run a VPN (NordVPN review – one of the fastest out there), as an extra layer of security between you and any cyber opportunities. Whether or not you are using wireless technology, not having a VPN makes you relatively naked online.
That said, you might be surprised to find that wireless broadband is not any more unsafe then a cable connection. On top of getting a VPN – to keep your identity anonymous and encrypt your activity inside an encryption tunnel – you should who run the typical safety measures:
Never send sensitive data online, unless it is properly encrypted
Have a strong password that contains many complex characters and no familiar words (best password manager)
Avoid websites that look suspicious, which you can tell if there is no "s" after the "HTTP" part of a URL. Only use secure browsers.
Cybercrime is a growing industry. A top-tier VPN uses 256-bit AES (military-grade) encryption, which is virtually impossible to hack. This is especially important for businesses. You will also make yourself invisible to government surveillance agencies and marketers looking to store sensitive information about you and your online activities.
What is Mobile Broadband Coverage Like?
---
Because mobile broadband uses the same 3G and 4G and mobile networks that you use to access the internet on your phone, you should have coverage wherever you can already get the internet on your phone.
Good news: the amount of coverage that is available will massively expand – even before 5G becomes more available – due to the new Wi-Fi upgrades and 6E technology around the corner. Currently, Wi-Fi is accessed via the 2.4 and 5ghz bands. By the end of the year, the 6GHz band will also become available for unlicensed usage.
What is Wi-Fi 6E?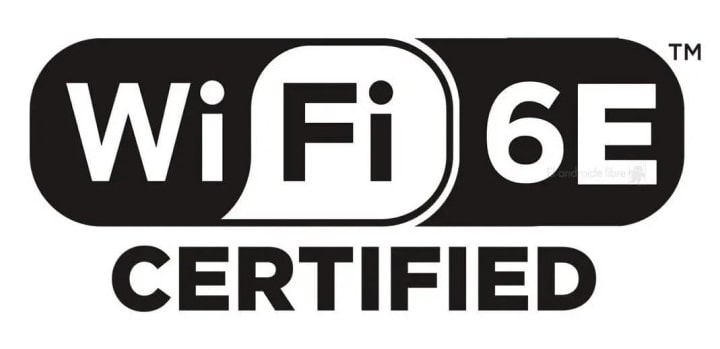 Wi-Fi 6E Australia will boost how many public connections are available via public Wi-Fi spots. The speed of your connections will also increase.
And if you are one of the first people to adopt it (you need to have a "Wi-Fi 6E certified" modem and devices, the first of which will be available by the year's end) this band will be open only to you – and others who also have the compatible devices.
If you have a dropped connection, this is often due to "spectrum shortages." This means that there is not enough space for all of the networks that want to fit onto the radio bands, which host your connection. Note what your current coverage is like, but keep in mind that this will open up greatly with Wi-Fi 6E Australia.
Wi-Fi 6E Australia Speeds?
The bulk of 'Wi-Fi 6E' devices will be available in shelves in the first quarter of 2021 (some earlier). Current speeds of these devices will not be set at a higher top-end limit than current devices used.
But, because there will be so much more available bandwidth, your device will be able to handle signals closer to the actual maximum allowed channel size on each network. Currently, that maximum channel size is a whooping 9.6 Gbps – more than perfect to use alongside your favourite VPN for Netflix.
Although your 6E experience will be closer to the maximum size allowed, your device still won't function anywhere near to that top-end 9.6 Gbps. But you will get between 1 and 2 Gbps on your smartphone. This is actually not too dissimilar from the speeds expected from 5G.
We are just waiting for the key mobile-chip makers to make Wi-Fi 6E compatible SIMs. And then for the various intermediate technologies to catch up… Note: do not mistake 'Wi-Fi 6' full 'Wi-Fi 6E,' which will be the new technology ('6E' for short). All signs point to the key companies taking up this technology (including Apple, who issued a statement of approval). In the past, attempts to expand the network failed.
Conclusion: Should I Buy a Home Wireless Broadband Internet Plan?
---
Before selecting your plan, you need to know what is the most important for you on a day-to-day basis with regards to the internet.
For example, if you know that you want to do high-definition streaming or high-definition gaming for hours a day – or you watch a ton of Netflix – then you're going to want to go for a 200GB plan (at least).
Exetel, spinTel, and Optus offer appropriate 200GB plans for the sort of person who streams for two or three hours a day. If you are doing more intensive internet consumption, then the Optus 500 GB plan gives you over 160 of high-definition Netflix streaming per month.
If you are some kind of professional internet streamer, then consider going for one of the 5G Optus wireless broadband plans. These offer you terrific speeds with an unlimited amount of data. Currently, there is no 4G alternative for unlimited data.
Price
Keep in mind that using home wireless broadband is more expensive than cable connections like ADSL, because you are getting a lot more convenience. In many cases, you will also get much more flexibility, without having to lock into a long-term contract (which grounds you to one location).
But, even if you get a long-term plan on one of the home wireless services, you can still take your modem around to a new location, as it's simply plug and play … it just takes 5 minutes to set up the first time. This also means you can have your own personal home broadband setup, whether you were living in a family household or with flat mates.
If you have the cash to spare – and need the highest speed and amount of data possible per month – 5G is the "middleman" between getting an ADSL/NBN plan and getting a 4G mobile wireless one… Do a few calculations before making a decision.
---