Disclosure: Privacy Australia is community-supported. We may earn a commission when you buy a VPN through one of our links. Learn more.
Best Cheap Web Hosting in Australia (2023)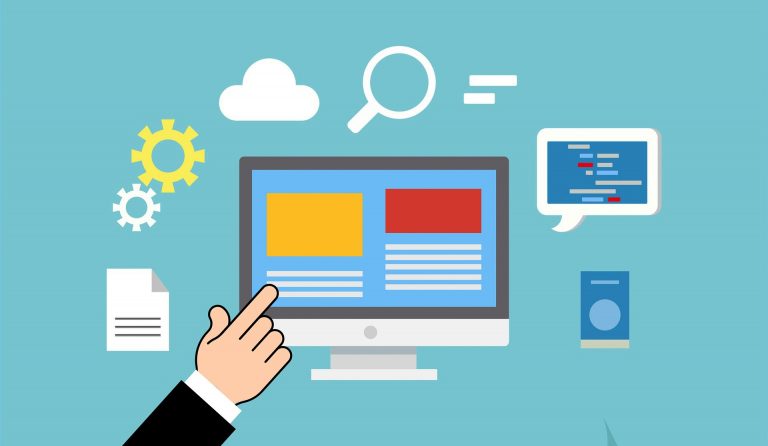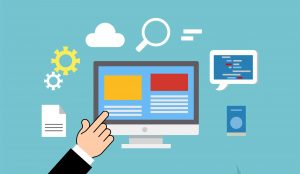 For anyone that wants to set up shop on the internet, there is one thing needed before your site goes live, a web host.
While some web hosts only offer the opportunity to secure an accessible website, others come with features that work with both individuals and companies to maximize their online experience, allowing them to have a domain, email, and WordPress support all in one place.
Below, we'll check out the best web hosting has to offer in Australia along with some features that you can expect when you find the one that fits your online needs.
Table of Contents:
Why you Need a Web Host
---
Apart from the obvious, there are a number of reasons why you need a web host. If you have or are wanting to create a website, you'll need a host to get it up and running on the web. Apart from that, there are more reasons than one why you need a web host, some of which are listed below.
Customize your webpage
Secure your webpage
Get a domain where visitors can find you
Have options to grow your business and online following
Picking a Web Host 101: What to Look Out For
---
Because the web is a massive online space that's seemingly endless, there are lots of web hosts out there. Deciding on the right one for your needs takes diving into features offered by top web hosts. Think of it as a long-term commitment, looking for features that benefit you and your website from going live and beyond.
The Cost
If there is one thing to look for that's more important than all the rest, it's the cost. You and your company might be on a budget, one that doesn't allow for much wiggle room. While you can find some free web hosts, we recommend steering clear of those. They tend to lack features and leave you without some key things that you can get at a low cost.
Some web hosting providers out there have prices as low as $10 per month, providing all that you need without breaking the bank. Before searching, it could be a good idea to assess your goals with web hosting and start to look for providers that have them at a decent price.
The Performance
If there is one thing that surfers hate, it's slow websites. It's said that a slow-running website costs businesses a fortune in missed opportunities, estimated to result in more than $500 billion annually for some e-commerce websites. A web host should not only be cost-effective but, should also give surfers what they want, working and connecting without any lag time.
To check for the performance, a good place to start is checking out what kind of hardware the provider uses, and what type of server they offer. Web hosts typically offer one of three types of servers, which include:
Shared – often the less expensive of the bunch, shared servers are perfect for small businesses and those with low traffic. Shared servers come with more than one website per server, most of which are low traffic as well.
Dedicated – For those that tend to get more traffic, a dedicated server is recommended. The whole server and all of the power that comes with it is dedicated to one website, which means it will run faster and reduce wait time for visitors.
Cloud-based (VPS) – The cloud offers massive storage options for all kinds of stuff, one of which is websites. With cloud-based or virtual private servers (VPS), web hosting is shared between websites, along with the scalability offered by the cloud. Cloud-based is a great option for companies of all sizes and even individuals looking for a spot on the web.
Scalability
It's not every day that websites are receiving a ton of traffic. Some websites are seasonal, which makes scalability one of the best things when it comes to finding a web host. Having top performance around the clock is something that not only costs a lot but doesn't benefit everyone.
Scalable hosts can crank up performance during peak times to meet demands and even scale back to save on the bill. This is not something that you'll find with all web hosts, though it's something that is very useful when it's ready to be used.
Uptime
The worst thing that can happen to a site is that it completely disappears into an unfindable place in the deep web. No host can guarantee that your website will be up and running and accessible 100% of the time. The best that you can find will guarantee only 99.9% of the time. Some reasons why servers fall off can include anything from maintenance to other issues. Companies cannot turn a profit if their products are not there, which is why uptime is such a big deal.
Customer Care
On the web, there is a long list of things that could go wrong. It's because of that, customer service is one of the most important things to consider when choosing a web host. You want to know that, when issues arise, you have someone to call. Not only issues but, for additional services, questions about how to maximize your time online, and even how to get the best deal for the type of web host you need.
It's recommended to go with web hosts that offer more than one way to get in touch with customer care, including live chats, email, and phone numbers. In addition, it helps to know that web hosts don't have any outstanding complaints and have a high customer satisfaction rate.
Security
With the web becoming more hostile, the last thing companies need is a web host without security. Attacks on websites are on the rise, especially those that house sensitive information. Small businesses that plan to process payments should not skip on security, using multiple means of webpage security.
Web hosts that offer top-of-the-line security usually do so through the use of frequent updates, security protocols, and ways to scan to watch for cyberattacks. Before signing up with a web host, make sure that all of their security certifications are up-to-date and that they guarantee a certain level of security and take preventative measures to stop future attacks as well.
Bandwidth
When it comes to pricing, there are multiple features that affect it. One such feature is the bandwidth, which is there to process data and keep speeds up. Depending on the type of website, there will be more or less of a need for a certain amount of bandwidth, something that each company or individual should consider.
While you might not know the amount of bandwidth you need when starting out, you might wind up needing more or less than what you start with after your website goes live. Make sure the provider you choose makes it worthwhile and will work with you if you need to change in the future.
Storage
Data is a big deal these days, becoming a huge issue for some companies that don't know how to manage it. Web hosts provide storage options, though it takes some speculation about how much space is needed. Options to add additional storage are out there, though it could drive up the overall cost of operating a website. Find a host with multiple storage options that's adaptable for you when you need it.
Consider analyzing your storage needs by first taking a look at the storage that you need. Consider the data that comes your way and how secure it needs to be. Also, consider the number of backups you will need to run and where you will store them as well. All of that can help you choose the option that's best for you when it comes to choosing your web host.
Development Tools
When it comes to making your site look and perform the way you want it to, your web host shouldn't hold you back. There are many nowadays that offer a wide range of development tools, all of which make it simple to set things up and get them rolling without any prior knowledge.
Additionally, it can be useful to have tools that offer all of the things that you need to get things the way you want them. From securing your website to making things look exactly the way you want them, you want to know that you are in control and can make any setup you'd like.
Domain Names
It should come as no surprise that there are a ton of websites out there. Each day there seems to be more and more, making the names of websites something that isn't quite simple to come by. That's why it could come in handy to find web hosts that have domain names for you to choose from. Be sure to check out the fees for finding a name for your website, making sure they don't cost a fortune to set up and use.
Email Services
When customers are your number one, you need to find a web hosting service that offers multiple email accounts. You might have a small operation with one a few employees, which would work perfectly with a small-scale email setup. The more employees you have and the more complicated your structure, the more advanced services you'll need for email.
Technical Support
When browsing for a web host, the last thing you want to do is choose one that doesn't have technical support. Because your website is important, you should want to know that, when things go bad, you can call someone and they will be there to help you get and keep your site running, no matter what time of night it is.
Find one that offers around-the-clock service in case one of your servers gets tripped up and doesn't work. Also, consider the hours of operation and make sure that they offer services for your time zone. Some servers may be across the country or in a whole different part of the world, which is why you should make sure you can get a hold of someone when you need it.
Top Best Cheap Web Hosting in Australia
---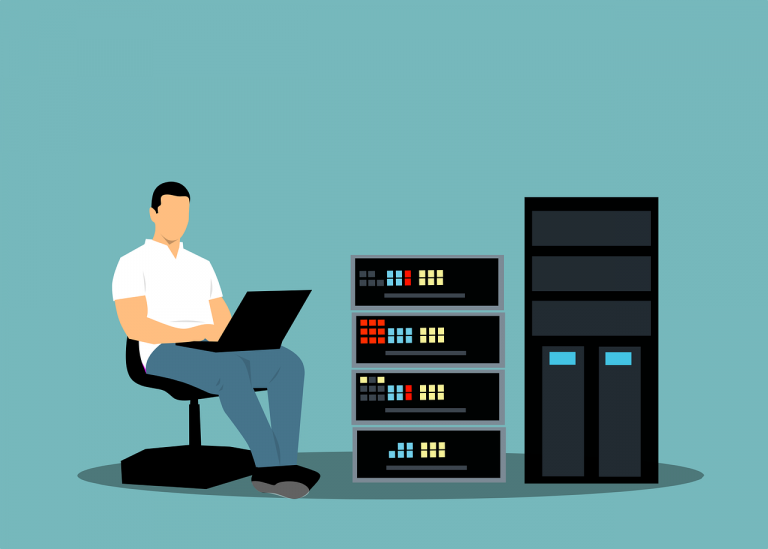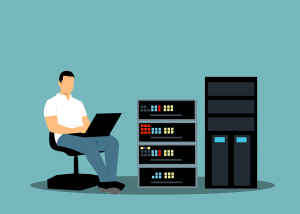 Now that you know exactly what to look for in a provider, we're here with an ultimate list of 6 of the best that you can find on the web. Those that made it to our list are not only filled with all the top features for web hosts but also come with a cost-effective price tag too.
Below, we'll explain all the details to help you find the one that's best for you and your hosting needs.
1. Hostinger – Best Bang for your Buck
---
Key Features:
Price: AUD 1.85
Disk Space: 10GB
Customer Care: High rating with live chat support
Speed: Speeds over 150ms

With Hostinger, you won't have to sacrifice quality for the low cost. You'll still get access to a long list of advanced features and unbeatable customer care. For as low as $1.85 per month, you can score up to 10GB of SSD storage, around-the-clock support, and even access to multiple servers located across the globe.
You can find all types of web hosting options with Hostinger, including shared and cloud-based hosting options. When you choose Hostinger, you'll have access to some of the best tools on the web, along with a solid user experience that doesn't require any hard development skills.
Users can create their website the way that they want it and set it all up to work like a charm from start to finish. Just in case things get a little fuzzy, users can get a hold of support and get all the kinks worked out so that their site is up and running smoothly in no time.
When it comes to web hosts that won't cost an arm and a leg, Hostinger is one of the best, giving users advanced options without the high ticket price.
Pros
Affordable for all budgets
Customer care that's always on the clock
Easy to use
Hosting that doesn't sacrifice quality
Comes with a 30-day money-back guarantee just in case it's not the site for you
Cons
There is no phone support
Some plans are not compatible with Windows
2. A2 Hosting – Best for Reseller Hosting
---
Key Features:
Price: AUD 5.21
Disk Space: Unlimited
Customer Care: Includes phone, live chat, and more
Speed: Goes up to 250ms
A2 Hosting has been around the web for many years now, giving those who need a web host a solid option to choose from. They have plans that are suitable for all levels of users and provide one of the fastest plans that you can find on the web today.
They offer three different plans for shared hosting, including lite, swift, and turbo. Though the turbo plan is the fastest of them all, lite still gives the competition a run for its money and comes with unlimited storage space and unlimited bandwidth. Plus, when it comes to customer service, they offer more than a few ways to get in touch with them, including live chat, email, and phone.
For those that need a guarantee that their site will be up and running, A2 Hosting guarantees that they will have your website up and running 99.9% of the time. While their prices are a little higher than what you might pay for other hosts, they offer unlimited storage space and more for the cheapest price that you can find on the web (trust us, we've looked!)
For those that might have doubts if this web host is the one for them, they offer a money-back guarantee at any time throughout the time you use the service. They do charge renewal rates, which tend to be double of what you started with, though for all the features, it's still a great deal.
Pros
Get your money back any time you're not satisfied
Get support any time day or night 7 days a week, 365 days a year
Get unlimited disk space, even with the cheapest plan
Lightning-fast connectivity and 99.9% uptime guarantee
Cons
Renewal costs are more expensive
3. Digital Pacific – Best Feature-Packed Host
---
Key Features:
Price: AUD 6.90
Disk Space: 1GB
Customer Care: Phone and per request
Speed: Up to 200ms

Digital Pacific has been around since 2000, making its way around the globe throughout the years and becoming one of the most widely spread hosts around. They offer everything from personal to business plans, all starting off at just $6.90 per month. Their premium plans shoot all the way up to 75GB of storage, though you can find the cheapest hosting plane with 10GB of bandwidth, 2 email accounts, and 1Gb of storage.
For businesses that have seasonal traffic, Digital Pacific could be the best bet, with its high scalability and a long list of options. Their uptime is guaranteed 99.9% of the time and, from what we could dig up, there seems to be a high level of customer satisfaction all around.
They not only offer customer care via email but also via phone. They are up and running 24/7, there for clients who need it no matter the hour.
They are eco-friendly as well, perfect for any Aussies looking to take steps to reduce their carbon footprint. They are a solid choice for many reasons and come with features galore that will help create the perfect webpage no matter what the business is.
Pros
Eco-friendly hosting
Based out of Australia
Scalable with lots of plans to choose from
99.9% uptime guarantee
Cons
No servers overseas
There is no support offered with the basic plan
4. SiteGround – Best WordPress Compatible Hosting
---
Key Features:
Price: AUD 5.99
Disk Space: 10GB
Customer Care: Live chat, phone, and more
Speed: Up to 100ms

There is a little something for everyone at SiteGround. Businesses of all sizes can check out their plans, including affordable plans perfect for startups up to all-inclusive and brag-worthy plans before for large-scale businesses. No matter what size you are, there are features you're sure to enjoy, with custom scripts and WordPress plugins to make the most out of your site.
Setup and transfers are all free and websites are secured with free SSL as soon as sites go live. Performance is renowned and all those who are new can try SiteGround and get their money back after 30 days if they're unsatisfied for any reason.
Customer care is there to help with setup or to clear up any doubts, available 24/7 all year around. They offer lots of integrations and customizable coverage to get the fastest speed and guaranteed performance for reliability while on the web.
Pros
Free setup
30-day money-back guarantee
Technical support around the clock
Unmatched performance
Includes security, even with the most basic plan
Cons
Renewal costs are higher than most of the competition
5. GreenGeeks – Best Eco-Friendly Hosting
---
Key Features:
Price: AUD 5.25
Disk Space: Unlimited
Customer Care: Phone, live chat, and more
Speed: Up to 250ms

Known as an eco-friendly and fun option for web hosting, GreenGeeks has climbed to the top since their first days on the web, creating plans for all that start off as low as $5.25 per month. There is unlimited space and bandwidth with all plans, something that you can't find with other web hosts out there.
As the type of package goes up in price, it also goes up in speed, trailing up to 250ms and coming with unlimited websites too. They know that it takes energy to run a site, which is why they've set out to use only renewable energy, giving users something that they can feel good about.
Like most other top hosts on our list, you won't find a high price for reliability, with a 99.9% guarantee that your website will be up and working whenever you need it. They offer SSD hard drives for a fast-running site at all times and even offer secure sites for all those that join.
Pros
Eco-friendly hosting
Around the clock customer care
Unlimited space with all plans
Low-cost options available
Around since 2008
Cons
There are no servers in Australia
6. WPHosting – Best Host for Experienced Users
---
Key Features:
Price: AUD 19
Disk Space: 5GB
Customer Care: Phone, live chat, and more
Speed: Up to 100ms

This WordPress hosting platform was born out of Australia, coming with a noteworthy reputation and options that are suitable for all kinds of businesses. While not all users out there want to use WordPress but, for those that do, WPHosting could be the best option.
They offer plans for startups all the way to corporate, which comes with 20GB of storage space and unlimited bandwidth. While the cheapest plans come with limited features, it's one of the best and cheapest plans that you can find for small businesses. They do offer SSL certificates and spam filtering options for all plans, though they are an addition to your monthly fee.
When users choose WPHosting, they can pick and choose the features that are best for them and even find those that fit their budget without going overboard. When support is needed, users can find it any time day or night all year round. For those looking for a simple web host that won't cost a fortune, WPHosting could be the best option, coming with all of the best features without the extra costs.
Pros
WordPress hosting
The company was born in Australia
Daily backups to keep info safe
Customizable features to add what you want and leave what you don't
Cons
Only WordPress available
Can get expensive when adding features
Free Vs. Paid Web Hosting
---
While browsing some ideas about how you can get on the web, you may have come across some websites that offer free hosting. Free can be a good thing but, as the old adage suggests, you get what you pay for. If you're on the fence about choosing free or paid web hosting, check out the pros and cons of going free and some clear differences between affordable hosts and free hosts.
Consider These When Going Free
Nothing in life is free. In one way or another, hosts are going to make money, sometimes in ways that require you to sacrifice some of your online convenience. If you're considering going free, here are a few things you might have to get used to.
Ads
As we said, web hosts are going to make their money somehow. One of the main ways that they do that is through ads. These are not ads that you get a benefit from, but rather ads that are there and pop up when visitors come to your site. No matter if it is direct traffic, you'll get zero benefits and have to deal with possibly losing traffic because of it.
While this may be okay for individuals that are up and coming, businesses want to steer clear of ads, as it could make visitors turn the other direction. When surfers are on the hunt for something, the last thing they want to encounter on the websites they are visiting are pop-ups and annoying ads.
Shared Branding
Remember we said that hosts have to make money somehow? Well, branding is just another way that they attempt to do so. There are a few ways that free hosts out there will require branding, including adding their logo to your website or even adding their name to the end of your domain.
Again, you might get by with something like this if you're looking for a way to add a personal website but, that's not always the case with a website. Startups and companies should consider how branding will affect their company brand and whether or not it's worth it when they're first starting out.
Limited Support
Lots of free hosts out there give you the tools to create a website, send you off on your own, and leave you to fend for yourself. While they will ensure that your website is up and running and at least accessible, they will not usually provide any other kind of assistance.
That means that if you're new to the web development game or are unsure of how to get certain tasks up and running, you won't have anyone to call. Instead, you may have to get comfy and watch some YouTube videos.
No Uptime Guarantee
Companies need their websites up and running at all times to ensure that potential customers can access them. Without a website that's running smooth and constantly available, businesses can lose traffic and never get it back.
Web hosts that offer free hosting do not usually offer an uptime guarantee and could schedule maintenance and updates as often as they like. On top of that, they can take as long as they like, as they don't have a guarantee to live up to. When you go free, you may experience outages at a higher rate than you might be comfortable with.
Limited Bandwidth
Bandwidth is a powerful thing these days. The more you have, the faster your website loads and gets things up and running. If you've surfed the web, you know how frustrating it can be to visit a site that's slow to load and gives you a blank screen no matter what you click. Just as much as it frustrates you, it will likely also frustrate those who visit your site.
If you or your business are banking on traffic, then you want all the bandwidth you can get. While free hosts will offer some bandwidth, they can't usually compete with those that offer paid hosting options.
Upgrades for a Price
Web hosts know that the more options they offer, the more customers they can get. It's for that reason that many of them offer upgrades, though they do so for a price. With paid hosts, many upgrades and updates are automatic, and there is no fee charged to make sure that you are a part of it.
Free hosting offers limited options in hopes that users will see features that they like with paid versions and eventually upgrade. Either, that or, they will offer certain features for a fee and keep the hosting account free. Either way, it winds up not benefitting those that are looking for a solid host with lots of useful options.
What you Score with Paid Web Hosting
---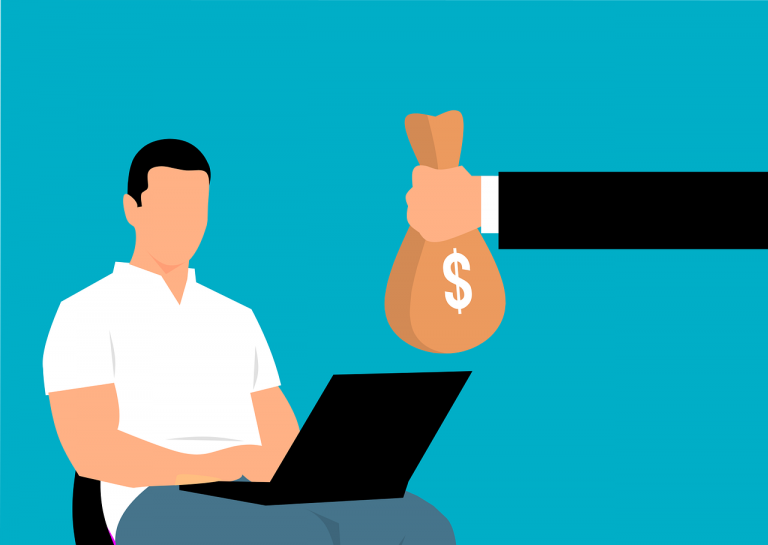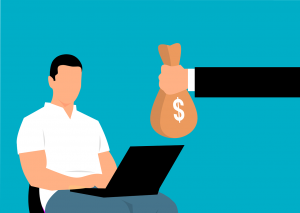 Now that you know a bit about what you can get with free hosting, let's take a look at paid hosting and some guaranteed features that you'll get when you choose to go with a paid version.
It's More Reliable
One of the key benefits of going with a paid web host is that they are reliable. Most of them guarantee uptime and offer a certain level of bandwidth, speed, storage, and more. One of the best things as a buyer is that there are tons of web hosts out there, which drives up the competition. That means that you can most likely find what you need out of a host for an affordable price.
It's Customizable
When you have your business and your website on the web, you want it to be you. Each company has its own way of doing things, which should be reflected in everything that they do. When you pay for hosting, you'll have options to customize the look of your website along with the options that you need to make things run smooth for yourself, your admin, and visitors to your website.
Customer Care
When you pay for a hosting service, you'll not only get customer service but, also technical support. Things can happen on the web and, if you're not an expert, you might be left scratching your head and unsure of what to do.
Customer care and technical support can make all the difference with your experience and can either ensure that you get the assistance you need when things are not working out as planned.
Your Own Spot
If you're looking for a way to grow your brand, get your name out there, or just have your own name, then a paid host is a better option. They won't try to steal your light and will rather attempt to give you your own space on the web that is only for you and your needs.
In most cases, you have a domain name that is 100% yours, and, even if you are sharing, you'll have your very own space to call home that doesn't feature anyone else's name but your own.
The Opportunity for Growth
When starting out, it's not sure how things are going to go. Things can either go really far up or start rolling downhill. Because you're never sure when you're first starting out, it's good to know that options are there no matter what happens. Paid hosts will typically offer more advanced packages, those that will allow you to grow.
As you or your brand starts to take off, you may need more pages or more speed, both of which paid hosts can offer when you want or need an upgrade.
Security
Online protection is a necessity these days, whether it's using a VPN, using password managers, or making sure that you partake in two-factor authentication. Not only do you need to arm yourself but, you should also go with a host that offers some sort of security as well.
Free web hosts do not currently offer a way to protect your website, something that is a clear disadvantage. However, when you go with a paid web host, you'll typically get advanced security options, including monitoring and SSL encryptions so that you can rest assured your site is safe for all who visit.
Features
Free web hosting doesn't come with a lot of extras. As a matter of fact, it comes with a lack of features and may prevent you from creating a true masterpiece of a website. Paid web hosts are always updating their list of features, sometimes including those that aim to improve your business.
Some advanced features you can typically find with paid hosts include social media sharing options, backup options, and even some SEO features that help improve your position on search engines and more.
Going Free
Even if after reading everything you're set on finding hosts that offer free services, that's totally okay. Free hosting is not a bad thing and can be useful for a handful of people. Some of those who can surely benefit from free hosting include:
Hobbies
Personal blogs
Sharing info with friends or family
Up and starting a company
These are just a few examples of those who could benefit from going free. However, those with online stores, businesses, bloggers with a large following, and more will benefit more when they go with a paid provider.
Paid Doesn't Have to Be Expensive
---
Just because you choose to go with a paid web host doesn't mean it has to be expensive. As a matter of fact, there are a ton of hosts out there that offer affordable options, including unlimited storage and super-fast bandwidth.
As we pointed out with our top 6 cheap web hosts, there are a ton of options, some of them starting right above $1 a month. Not only will you have a reliable provider, but also rest assured that your site will be up and running, secure, and updated as technology and features change.
---
You Might Also Like: