Disclosure: Privacy Australia is community-supported. We may earn a commission when you buy a VPN through one of our links. Learn more.
Best Web Hosting Solutions in New Zealand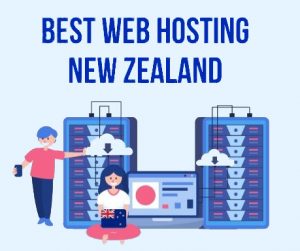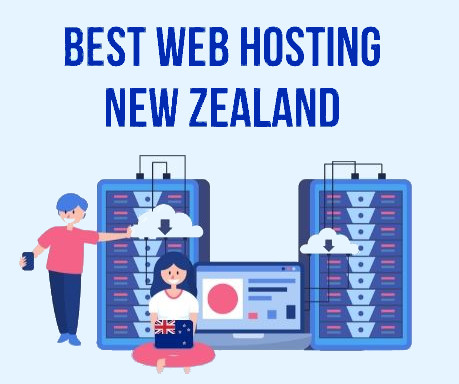 Choosing a hosting provider is a lot like deciding who to marry—even harder, in some respects. There's so much to consider that it's easy to feel overwhelmed, especially if web development isn't your full-time wheelhouse.
The best hosting providers know how confusing their products can be for people who aren't developers or programmers, and they're working hard to make them as user-friendly as possible.
If you're from New Zealand, we're here to help you choose the best web hosting plan for you.
In this review we're going to look at the top picks for hosting in NZ. At this point you might be wondering what the heck is a guy who has a website about privacy in Australia doing reviewing hosting companies in New Zealand. Good question! ?
For the last three years I've been helping Australian SMBs better understand cyber security and customer data protection. I've consulted/worked with some of the largest local companies here in Sydney. The process has also given me a ton of experience in building my own businesses and also… understanding safe and secure hosting.
If you're interested in what Privacy Australia is all about please check out my mission page here. Now onto this hosting review. If you take a look at my review for the best Australian hosting you can see a lot of similairties in my top picks.
I decided on these companies from a couple of simple metrics.
Hosting Considerations:
Support – hosting can be a frustrating process and having a help hand definitely… helps
Pricing – No need to overspend. I've picked hosts according to price and quality.
Security – I place a strong premium on high quality servers and server infrastructure.
Free Upgrades ✅ – Beware of hidden fees! A lot of hosts will rope you in with cheap prices and then upsell the crap out of you.
The last point is the most important. The companies I've picked below are all inclusive, meaning they won't do the same thing that most hosts do… which is sell you on a intro price and then upsell you on basic features until you're paying 3-4 X.
Let's take a look at our top picks for 2023 🙂
1. Hostinger – Best Web Host Overall in New Zealand
---
Provided you're willing to commit to a single hosting provider for four years, you should choose Hostinger.
They offer one of the cheapest hosting plans you're ever going to find at just $1.99/month for the basic, single-site package.

Pros
Excellent pricing
Ultra-fast page load times
Clean and simple user interface
Cons
No cPanel
Limited storage with the basic plan
Quirky payment terms
You might think that you'd surely be getting subpar performance for that price, but Hostinger's average uptime is on par with most other shared hosting providers, and their average page load times actually beat the industry average by a whopping 50%.
Log into your account and you'll see one of the most intuitive user interfaces we've discovered to date—but it doesn't use the standard cPanel that you might have seen elsewhere. It's fairly easy to get used to, just be warned that it's significantly different.
When it comes to storage space, Hostinger is a blend of SiteGround's worst and HostGator's best. Their cheapest plan only comes with 10GB of space, but every other plan offers unlimited storage.
Like some of the other providers we've reviewed here, Hostinger's payment terms can be slightly confusing. Their refund policy, in particular, is tricky. Only some of its products are refundable, and only under certain circumstances, so be sure to read the fine print carefully before you sign up.
There are always caveats when we recommend hosting providers, but we have very few with Hostinger. In most cases, novices and professionals alike can buy with confidence.
2. SiteGround – Best Support, Free Upgrades/Pricing
---
Of all the shared hosting providers we've reviewed, SiteGround has one of the best price-to-value ratios.
As long as your website isn't super heavy on media, you can get a lot for your money.

Pros
Great prices
Lots of free and useful extras included in all plans
Top-tier customer service
Cons
All plans have limited storage
Month-to-month plans aren't offered
SiteGround's simplest package starts at $2.99/month, but you have to buy at least one year of hosting up front. With that package, you'll get a free SSL certificate, unlimited email accounts, and free CloudFlare CDN support—but you'll only get 10GB of storage, and even the most expensive plan tops out at 40GB, which is far less than many other providers' basic plans.
SiteGround's customer service reps have a reputation for being responsive, knowledgeable, and friendly. That's great, but we want to circle back to the free CloudFlare account; for certain kinds of websites, that's a substantial benefit.
If your site is small in terms of data storage but nonetheless gets a lot of clicks, CloudFlare will help ensure that it always loads quickly, even during surges of high traffic. Some other hosting providers (like HostGator) offer better shared hosting packages in some respects, but few of them include a CloudFlare CDN for free.
SiteGround was also one of the first hosts to adopt and adhere to the EU's new GDPR privacy regulation. Now, GDPR doesn't apply to NZ businesses, but Kiwis have their own "version" in the form of the Privacy Act, which functions much like GDPR to protect customer data of any company doing business in New Zealand. Hat tip to SiteGround for putting privacy first. ??
SiteGround definitely isn't the best choice for everyone, but it surely can be a superb fit for certain kinds of websites.
3. HostGator – Best Cloud Hosting/Performance
---
HostGator is widely recognized as SiteGround's primary competitor in the web hosting industry.
Similar to GoDaddy, HostGator offers highly competitive prices for new customers, which are difficult to match. However, it is important to note that these prices significantly increase after the initial billing cycle. To secure the best price, it is advisable to consider purchasing a 3-year plan. Currently, HostGator's pricing starts at $3.75.
Pros
Very affordable basic plans… at first
All plans offer unlimited storage
Reasonably powerful free website builder
Cons
Less-than-impressive page loading times
Prices go up significantly after your introductory rate expires
Hosting plans only include one email account
The biggest difference between HostGator and SiteGround is that HostGator offers unlimited storage with all of their plans, compared to SiteGround's paltry 10GB, 20GB, and 40GB plans.
Website building novices will appreciate the free visual site builder that comes with all HostGator plans, which is more flexible than most other entry-level site builders. Their knowledge base is also packed with helpful tutorials to help you get started building a professional-looking website.
The biggest strike against HostGator is its average page load time of 1007ms, which is nearly twice as long as most other providers. If your website is mostly informational—that is, if you don't particularly rely on it to drive sales or conversions—this probably isn't a big deal. But if your website is a key part of your sales strategy, that brief delay could cost you big money.
HostGator is a great all-around provider, and with their generous 45-day money-back guarantee, you have little to lose by giving them a try.
4. A2 Hosting – Fastest Page Load Times
---
If DreamHost's expensive site migrations aren't going to work for you, consider A2 Hosting.
They will migrate anywhere from one to twenty-five sites free of charge, depending on which plan you sign up for.
Pros
#1 fastest average load times
Free site migrations
Excellent customer support
Cons
Limited basic plan
Cancellation policy is borderline unreasonable
A2's biggest selling point is its impressively fast 336ms average page load time—faster than any other shared hosting provider as of this writing. And should you need help with any part of your plan, friendly and knowledgeable customer service reps are available 24/7, though you may have to wait 5–10 minutes to speak to one.
A2's cheapest hosting plan may be gentle on your wallet at just $2.99/month, but it's pretty bare-bones. You'll get a single website, a free SSL certificate, and access to A2's unique "Anytime" money-back guarantee (which allows for prorated refunds on the time left in your first billing cycle), but not much else.
A2 also has a strangely draconian cancellation policy that kicks in after your first billing cycle. If you want to cancel before your package renews, you'll have to send them an email at least 15 days ahead of time.
If you don't, your plan will automatically renew, and there are no refunds—and no exceptions.
At the end of the day, A2 is one of the best shared hosting providers we've seen, as long as you read the fine print carefully.
That's our list of the 8 best shared web hosting providers in 2020. Have you used any that you think should have made the cut? Let us know in the comments!
5. GoDaddy – Good But Overpriced
---
Whereas most of the other web hosting providers on our list have something to offer to both novice and experienced developers, GoDaddy is more situational.
Whether you're satisfied with their service will depend largely on your own skill set and what you hope to accomplish.

Pros
Lots of available add-ons, including Microsoft Office 365
Cheap hosting and domain names
Excellent average uptime of 99.97%
Cons
Terrible customer service
GoDaddy's website is difficult to navigate
Constant pressure to buy more services
It's possible to get a rock-solid hosting package from GoDaddy for dirt cheap, but it takes some work. For one thing, they'll constantly try to upsell you on a-la-carte services like SSL certificates (not included in any of their packages), automatic backup services, and extra malware protection—all of which can be obtained for free elsewhere.
If you persevere and turn all of that stuff down, and if you have a small website that isn't particularly fancy, you can get GoDaddy to host it for as little as $5.99/month. The only extra thing you'll really need is an SSL certificate, which you can get for free at sites like Let's Encrypt or SSL For Free, provided you don't mind manually renewing them every 90 days.
GoDaddy does offer 100+ applications and content management systems, including Microsoft Office and email services, but most of them are designed for people with fairly advanced web development skills and in most cases, such people will find more overall value with other hosts.
6. Bluehost – Best Pick If You Want to Overpay
---
Bluehost is one of the top shared hosting providers out there for a reason.
All of its hosting packages come bundled with user-friendly visual site builders that make it easy to create a basic site.

Pros
Built for both novices and tech professionals
Includes automated WordPress installations and several easy-to-use site builders
Competitive introductory pricing
Free SSL certificates
Cons
Lackluster customer support
Prices go way up after promotions end
Alternatively, more advanced users can install WordPress with one click, install their own themes, and dive right in.
If you're familiar with cPanel, you should be able to navigate Bluehost easily enough.
One of my favorite things about Bluehost is that their medium-tier and deluxe packages include free SSL certificates, which is a valuable bonus that not all hosting providers offer.
I spend about 40% of my time designing and selling websites, and not having to manually renew free third-party SSL certificates that expire every 90 days or charge my clients an extra $75 (or more) per site is really nice.
Although Bluehost's prices are usually excellent for new customers (currently as low as $2.95/month for their basic package), those prices tend to go up considerably come renewal time. What's more, their customer support isn't the greatest.
Should you need tech support, it's almost certain that you'll be connected with someone whose English is poor enough to make communication difficult—and they may not know much more about web hosting than you do.
Those negatives aside, Bluehost is still a top contender. If you're looking for the best balance of pricing, features, and flexibility, be sure to check them out.
7. Flywheel – Meh..
---
Shared web hosting is cheap because you're, well, sharing server space with other websites.
Flywheel only offers dedicated hosting, meaning that you'll have a server all to yourself, and they aim to offer a premium "white glove" experience.

Pros
Free offline development environment
Hands-off, managed WordPress hosting is super novice-friendly
Customer support is excellent…
Cons
…but their prices tend to be on the high side
Email and domains aren't included
Local development program is often buggy
If you (or your clients) have ever said, "I don't want to screw around with this website, I just want it to work," Flywheel may be the way to go. If there's something you can't get to work right, chances are that you can ask a customer support rep to just handle it for you, and they will.
Flywheel's customer service agents are native English speakers, are knowledgeable about their products, and are online 24/7. If you ever encounter problems with their free local development environment (and you will), customer support will at least help you resolve those problems quickly.
If you've already got a website hosted somewhere else, Flywheel will migrate it to their servers for free when you sign up for any of their plans. Like Bluehost, they also offer free SSL certificates.
All of this high-level service doesn't come cheap, though. Their basic and mid-tier hosting packages are currently $13/month and $150/month, respectively. Flywheel also doesn't offer email accounts or domain names, so you'll have to buy those separately from someone else. But there's a sense in which that's a good thing: Flywheel picked one thing to do, and they do it really well.
If getting the best possible price is less important to you than getting the best possible product, Flywheel might be the hosting provider for you—especially if you don't want to spend a ton of time futzing with your site.
8. DreamHost – Great But Slow Dataservers
---
If you don't have an existing website to move, DreamHost should be near the top of your list of hosting providers to investigate.
However, if you do decide to have DreamHost migrate your site(s) for you, be prepared to pay $99 for each one.
Pros
Above-average uptime of 99.96%
Affordable plans
Generous 97-day money-back guarantee
Cons
Above-average uptime of 99.96%
Affordable plans
Generous 97-day money-back guarantee
Provided the paid migrations either don't bother you or don't apply to you, DreamHost is a pretty solid bet. It doesn't use the traditional cPanel, but its customized interface isn't too hard to master. You can try any of its plans risk-free for 97 days, which is the second-longest refund period of any provider on this list.
If you're willing to buy a three-year hosting package, you can get started for just $2.59/month—that's a killer deal. All plans include unlimited bandwidth, free SSL certificates, and a free domain name. Only the basic plan doesn't come with free and unlimited email.
It's worth noting that DreamHost's live chat support is generally excellent, but is not actually available 24/7, despite their claims to the contrary. You can only talk to a live human between 8am and 4pm Pacific time.
DreamHost has several noteworthy drawbacks, but none of them are deal breakers for most people. Overall, they're a top-notch hosting provider.
New Zealand Web Hosting Buying Guide
---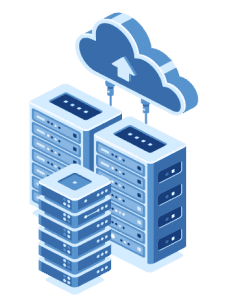 Psychologist Barry Schwartz coined the phrase "the tyranny of choice" to describe the confusion and hesitation that can result from giving people too many products to choose from.
In a nutshell, the idea here is that giving your customers too much to think about often ends with you losing a sale after they walk away in search of a simpler set of choices. We made a list of some of the best web hosting providers for New Zealand.
When it comes to choosing a hosting provider, the number of options before you is mind-boggling. How do you know what's most important for your particular site, and how do you figure out who does those things best?
Let us help by breaking down the most important factors to weigh and describing them in plain English. Powerful servers are one of the most important aspects when choosing a hosting company, in this case for New Zealand sites. For example, some hosting companies don't even have any servers near New Zealand.
New Zealand Hosting Choices Explained
---
For many people, user-friendliness comes in at #1 on their list of priorities. Some New Zealand hosting providers offer highly specialized tools that require advanced knowledge on your part to use them effectively, whereas others target tech novices with visual website builders and gentler learning curves.
A hosting provider's average uptime is just what it sounds like: a metric of its reliability. If their websites have experienced a collective downtime of 1 hour over the last week (a week has 168 hours), the average uptime would be 99.4% (which is actually terrible, but you get the idea).
In general, the more revenue you expect your site to generate, the more important this number becomes. So, choose a hosting provider for your New Zealand site wisely.
Email services are another thing to consider. Some hosts bundle email accounts with their products and others offer them for an additional fee. If you need a lot of different email addresses or to have yours end in "@yourdomain.com," bundling might be the way to go.
Best Web Hosting NZ – Conclusion, Thanks For Stopping Bye!
---
E-commerce solutions are a big sticking point for some people. If you sell products of any kind, you need a digital storefront.
Ask yourself the age-old question: "Do I want to pay more for a product that's easier to use, or save money by taking on some extra work myself?" The answer will help narrow down your list of e-commerce providers.
Spend some time thinking about scalability. I'm a freelance writer who also tutors high school students in a single city, so I'm never going to need a gigantic website—but if you expect to grow your site over time, make sure you choose a host for your New Zealand site that can handle your future plans. (Migrating your site to a new host royally sucks—ask anyone who's done it.)
There's a lot more to consider when it comes to choosing a hosting provider for New Zealand users, but we don't want to overwhelm you.
Those are five of the most common considerations that most people need to think about, and they should be sufficient to point you in the right direction.
---