Disclosure: Privacy Australia is community-supported. We may earn a commission when you buy a VPN through one of our links. Learn more.
Another Crypto Company Hit — Binance Australia Fined $2 Million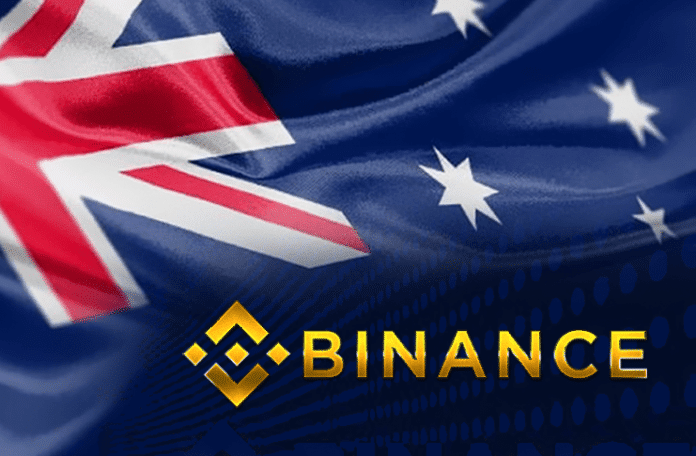 Another crypto firm has been punished heftily for criminality while the cryptocurrency rebounds from the bankruptcy of FTX and the imprisonment of its creator.
The biggest crypto exchange in the business, Binance (we ranked them the #3 best crypto app), has incurred a $2 million punishment for violating the Spam Act after distributing 5.7 million email campaigns without a clear unsubscribe option.
As reported by the Australian Communications and Media Authority (ACMA), Binance Australia sent the messages either without a method for users to deactivate or by forcing them to sign into their Binance profile.
Binance AU has agreed to a 3-year legal commitment and settled the $2 million penalty. As part of the commitment, Binance Australia must have an independent assessment of its internet marketing strategies and provide training activities.
A $2 million punishment has been levied on the AU branch of crypto exchange Binance for sending millions of emails that were either hard to unsubscribe from or were being sent without the customers' permission.
It happens at a time when uneasy cryptocurrency investors have hastily withdrawn billions of dollars from Binance due to growing concerns over the system's economic stability and rumours of potential legal action.
Breach of the Spam Act
---
An examination by ACMA found that Binance AU had sent more than 5.7 million promotional emails, many of which either made it impossible for recipients to unsubscribe by asking them to sign into their account —in some cases, there was no unsubscribe option at all.
The bitcoin exchange was also discovered to have sent 25 messages without any of the receivers' permission.
The emails, distributed throughout October 2021 and May 2022, advertised the crypto trading products as well as other fiscal services of Binance AU.
Individuals are entitled to withdraw from promotional communications without needing to go through hurdles, submit multiple requests, or file official complaints, according to ACMA head Nerida O'Loughlin.
She argued that users shouldn't be required to log in in order to cease getting communications. In her view, the fact that big businesses, which ought to have solid adherence systems in place, manage to violate spam rules raises serious concerns. There are just no defences given that the Spam Act has been in effect since 2003.
It is particularly regrettable that, despite the ACMA warning Binance Australia many times prior to the inquiry that it could have had compliance issues, Binance Australia did not respond appropriately.
According to ACMA, Binance Australia has signed a three-year judicially commitment committing it to conduct an independent assessment of its e-marketing procedures and putting new measures into place.
As part of a regular campaign to combat spamming, this represents the agency's third significant sanction this year. Earlier, Sportsbet received the largest charge of $3.7 million and Latitude Financial received a $1.5 million fine for delivering upwards of 3 million unwanted mails to its consumers.
Per the blockchain analytics company Nansen, this week saw the greatest daily withdrawals from the world's biggest crypto since June, involving gross withdrawals of more than $US3 billion ($A4.4 billion) in just one day.
Changpeng Zhao, the founder of Binance, emphasised that everything is continuing as normal at the cryptocurrency exchange.
Binance published a proof-of-reserves paper demonstrating that it has sufficient resources to cover customer accounts in an effort to separate from the FTX crisis and soothe the marketplace.
---