Disclosure: Privacy Australia is community-supported. We may earn a commission when you buy a VPN through one of our links. Learn more.
8 Best Free Ad Blockers in 2023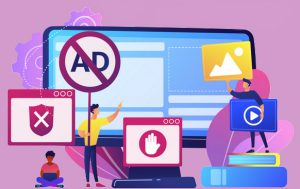 Surfing the web without an ad blocker is not only risky but also annoying. Ads seem to come from everywhere, popping up when we least expect it and sometimes getting in the way of important tasks.
Since ads are never really something that anyone likes, ad blockers have come to the rescue and are available in many shapes and forms.
Below, we've found 8 ad blockers that are good at keeping ads away and can be yours 100% free.
Table of Contents:
What Are Ad Blockers? ➡️
---
Ads are everywhere and while some of them are harmless, others come with malicious links attached that could infect a device or network. Ad blockers come to the rescue by blocking content meant for advertising, including pop-ups, sticky bars, and even banners.
Today's ad blockers come with a slew of features, some of them even capable of blocking a website's ability to collect information for analytics. Because ad blockers are in such high demand, there are a ton out there, some of which are better than others.
Choosing an Ad Blocker: Key Things to Look for 🔎️
---
Before we get to our list of the best free ad blockers on the web, let us first dive into what it is that makes a good ad blocker. Not all of them are created, with some coming with better features than others. During our hunt for the best ad blockers on the web, we kept our eyes peeled for:
Zero fees and quick installs
High user ratings from legit reviews
A frequent update schedule
Blocking of all kinds of pestering content including ads, pop-ups, and banners
Blocking of streaming video ads (typically YouTube)
Believe it or not, even selecting for a number of the most sought-after features led us to find 8 of the hottest ad blockers on the web, which we'll share with you below.
8 of the Best Free Ad Blockers in 2023 🔝️
---
We are finally here, ready to introduce you to our favorite ad blockers. You'll find their key features along with a look at their pros and cons, getting a look at all you need to find the ad blocker of your dreams.
1. Total Adblock – Our #1 Pick for Best Ad Blocker on the Block
---
Works With: Chrome, Firefox, Safari, Edge
Key Features:
Blocks several aggressive ads
Access to advanced features free
Whitelisting
Quiet mode

When putting Total Adblock to the test, it was an option that blocked the most aggressive ads. These include video ads from YouTube and other video streaming sites.
Users can access their dashboard and find out how many ads and trackers have been blocked after each visit and even customize their settings to see (and not see) the ads they want.
Overall, Total Adblock is compatible with the most used browsers and offers quiet mode when needed. They have a free version, though there are some features that can only be accessed with a fee.
If you're looking for additional features, it can be worth it but, Total Adblock's free version is pretty sweet too.
Pros
Features like whitelisting and quiet mode free
Proven to block some of the peskiest ads
Compatible with a number of platforms
Options to add additional features
Cons
Some feature is only available for a fee
2. AdBlocker Ultimate – Ad Blocker with the Best Compatibility
---
Works With: Chrome, Microsoft Edge, Firefox, iOS, Windows
Key Features:
A long list of content that can be blocked
Free (always)
Options to customize blocking of content
Display with number of ads blocked on each page visited

If there is one ad blocker that we recommend to users of all systems, it's AdBlocker Ultimate. It's preferred among Google Chrome users with a rating of 4.8 out of 5 and has more than 750,000 installations from users across the globe.
Installing AdBlocker Ultimate on any device is simple and takes no time at all. Once installed, users can configure their options any way that they'd like and even tweak blocking capacities to get the online experience they want.
Pros
It's 100% free with no upgrades for advanced features
The app is available for Windows devices
Configurable tools to create the perfect browsing experience
Compatible with all major operating systems (plus some)
3. Stands Fair Ad Blocker – Ad Blocker with Best Whitelisting Features
---
Works With: Chrome
Key Features:
Lots of options for blocking the content of all sorts
Whitelisting feature
Easy install


Stands Fair Ad Blocker only works with Chrome, which is the only downside. That means that Chrome users are in luck, able to enjoy some of Stands Fair's unique features.
One of the most notable features is their 'Whitelisting' option, where users can select ads that they don't want to be blocked.
When using this ad blocker with Chrome, users can configure their experience and enjoy one of the most aggressive free ad blockers out there, which even stands up against the most aggressive types of advertisements out there.
Pros
Lots of options to create your preferred online experience
Options to whitelist ads
Free without upgrades to use advanced features and tools
4. Poper Blocker – Best Tough Ad Blocker
---
Works With: Chrome and Firefox
Key Features:
Whitelisting
Pop-up block reports
Configurable ad blocking
Access to tools and advanced features


Poper Blocker has been named one of the best pop-up blockers on the web. Not only does it take care of pop-ups, but it also works to keep the most aggressive ads out of your way.
As you browse, you'll score notifications of all ads that are blocked to see that it's working and can even make changes to your configurations with just one click.
While Poper Blocker is popular, there have been reports of missed blockings, especially when it comes to aggressive sites like Tubi.
Anytime that blockers let an ad slip through, browsers are notified, able to make changes as they find ways to explore their preferences and create the online experience they want.
Pros
Access to all tools and features is free at all times
Whitelisting is available
Instant notifications of blocked ads
Automatic removal of ads that users don't want
Cons
Some ads slipped past the blocker, especially aggressive ones
Features are limited compared to the competition
5. AdGuard – Free Ad Blocker Best Quality
---
Works With: Chrome, Firefox, Safari, Microsoft Edge
Key Features:
Start and stop ad blocking with one click
Access to security reports
Anti-phishing technology
Additional security features including VPN


AdGuard is one on our list that continues to surprise us, making small tweaks and improvements that scoot them higher and higher.
In the past few years, they've not only improved their ad blocking game but have also added some advanced security features that users can add to their surfing experience.
AdGuard allows users to configure their preferences and even add some extra security to their current setup.
Access to anti-malware tools and anti-phishing tools are available, as well as a cookie destroyer that deletes any third-party files that remain in the system.
Pros
All features are free
Unique features like cookie destroyer, anti-phishing, and more
Stands up against the web's most forceful ads
Even blocked video ads from sites like YouTube
Cons
Some advanced features only available for a fee
6. NoScript – Best Ad Blocker for Firefox
---
Works With: Firefox
Key Features:
Configurable ad blocker
Access to technical tools
Script blockers
NoScript is only for those who use Firefox, coming with all of the best blocking power to keep scripts, from loading. That includes Java, JavaScript, and more, plus a number of other plugins.
When using NoScript, users will have to know a bit about configurations, as it's a bit more of a technologically advanced tool than some of the other ad blockers out there.
The one area where NoScript could use some improvement is with their video ad blocker, as there is not an aggressive defense and most of them end up slipping through.
This is not the ideal blocker for the average user and may require some technical experience to set things up correctly.
Pros
Includes security features
Cookie tracker blocker
Searches and blocks cross-site scripting requests
Cons
Only compatible with Firefox
Requires technical knowledge
7. Adblock Plus – Best Feature-Packed Ad Blocker
---
Works With: Chrome, Firefox, Microsoft Edge, Opera
Key Features:
Automatic blocker
Acceptable Ads option
Aggressive ad and pop-up blocking
Easy to install and configure


Instead of blocking all ads that come about, Adblock Plus works to only block those that are malicious. Users can also pick and choose those that they wish to block, doing so in an instant with the quick click of a button.
Options to choose Acceptable Ads and configure ad blocking are available with the blocker's options and features.
In addition to blocking ads, Adblock Plus works to minimize cookie trafficking, malware, and phishing, searching for sites and ads that are deemed malicious.
The tools are free and the ad blocker is free, with access to open-source tools, so users can create the experience they want.
Pros
All features and tools are free
Users can choose to block any ads they want
Help prevent cookie tracking
Access to language settings
Cons
Some ads are not automatically blocked
8. Trustnav Ad Blocker – Best Built-In Ad Blockers
---
Works With: Chrome
Key Features:
Access to VPN
Built-in antivirus
"Safesearch" plugin
Automatically switch ad blocker on and off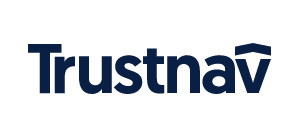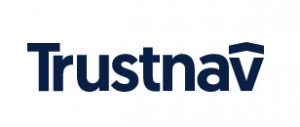 Trustnav is a combination of ad blocker and antivirus that is the perfect companion while surfing the web. As you browse, you'll get a glimpse of all of the websites that have been blocked, with options to switch antivirus on and off when needed.
There are a lot of settings that users can browse through, using them to create the ad blocking experience they want.
While Trustnav is a solid choice for ad blocking, it's not the most aggressive choice, especially when it comes to streaming ads. Plus, the features list doesn't compare to some other free ad blockers out there.
Setup is simple and everything is easy to use, making it a great option for some protection while surfing the web.
Pros
Interface that's easy to use and organized
100% free
Great at blocking ads of all types
Access to lots of tools
Cons
Not great at blocking video ads
How Ad Blockers Work
---
Ad blockers are tools that help to block ads using a bit of a complicated process. The good thing is, when you install an ad blocker, all of the difficult stuff happens automatically, including text strings that let your browser know what to look out for when surfing the web.
Text strings are used to block websites and look out for malicious ads search URLs, searching for criteria that mark them as ads or malicious content. Setting up an ad blocker alone is a daunting task and takes a solid understanding of networks and how they work.
Ad blockers come packed with text strings and rules already written in them, made to block annoyances and dangers so that your chances of clicking on malicious ads decreases.
Today's ad blockers (even the free ones) come with much more than just ad blocking, some of the offering blocking of trackers, security features, and more.
Do I Need an Ad Blocker?
---
Even if you are an ad enthusiast (if there is such a thing), you might still want to consider an ad blocker. Why you may ask? Well, some ads out there contain malicious links that can lead web browsers to corrupted web pages or even download malware onto any device.
While it may seem simple just not to click, some ad creators out there use tricky tactics to make ads more clickable, sometimes following cursors and even popping up in a high clicked area.
While you might be thinking an ad blocker is an addition that you really don't need, it could make your surfing both safer and more enjoyable. Plus, because of the demand, you can find solid ad blockers for free, which is why we're here to share a few.
Your Data and Ads
---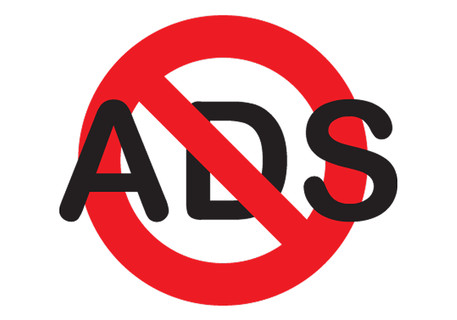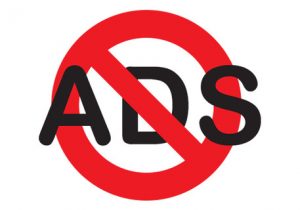 A big concern when it comes to surfing the web is how advertisers are using the data that they're collecting. When they have access to data and can use advanced analytics to find out key things about their users.
Though we all know that there are some things happening behind the scenes, we don't know what they are used for and why.
While it's not certain the exact methods used by each tracker, there are some key things that all of them seek to find.
The number one thing trackers can do with your data is tailor experiences toward you. While this sounds like a positive thing, it could be for the purposes of selling more, which is what all companies are set out to do.
Some websites are collecting as much data as they can, using it as a way to build a profile and make a better profile that's tailored to you, and you don't even know it.
There are some instances where companies are also collecting data and selling it to third parties, using it as a way to earn more revenue. Either way, it's good to keep your data safe and out of the hands of those that are trying to make a profit from it.
That's why ad blockers and cookie destroyers could be your best defense, keeping your data as anonymous as possible and making sure ads stay off of your browser while you're surfing.
How to Setup your Ad Blocker 📑️
---
When you're ready to add an ad blocker to your browser and enjoy faster and more seamless browsing, you'll need to install and set up your ad blocker. To do so all you'll need to do is follow these few simple steps.
Step 1: Choose your Ad Blocker
The first thing you'll need to do is choose your ad blocker. We've lined up 8 of the best that you can find on the web, all of which are free. Browse through them and find a few that suit your needs, selecting it as your go-to choice for ad blocking.
Step 2: Check your Browser
Before installing your choice, make sure that you're using an ad blocker that's compatible with your favorite browser. That means making sure your browser is supported, even if you use a different one than your device. Chrome, Firefox, Safari, and Opera are a few that are supported by many ad blockers.
Step 3: Install
Once you have your preferred browser and your ad blocker, it's time to install. The best thing about using many of the free ad blockers on our list is that most of them come with easy install options and wizards to help out. It's as simple as a quick install, leaving you to tweak it how you like it.
Step 4: Configure
One of the last things you need to do is configure your ad blocker. You can choose to use a certain tool or features offered by your ad blocker, creating the experience you want. You can change these and try them out at any time, creating the exact experience you want.
To Block or Not to Block, that is the Question 🤔️
---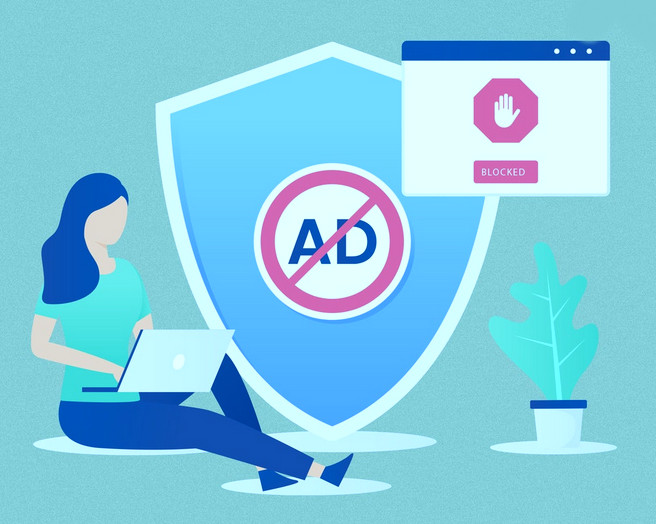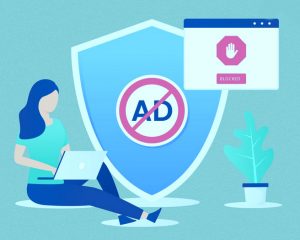 Since the birth of ad blockers, users have pondered the ethics of ad blocking, with some deeming the process unethical.
Many websites out there don't charge for users to come by and visit their site, needing some form of revenue to keep their website, security, and their own advertisements afloat.
That's where the question of whether or not ad blocking is ethical was born, with companies and consumers going back and forth.
Should you block ads and is it ethical? Below, we'll take a look at some answers to this modern-day issue.
Free Content is Not Free 💰️
The cost of creating a webpage, keeping security requirements on board, and managing traffic can add up. Though it's costly, businesses of today need a spot on the web that's accessible for all of their visitors.
Visitors can go to a page, browse, and not have to pay a dime, which is where advertisements come in.
Websites use advertisements as a way to earn money, making revenue off of clicks and sales. While those visiting the website should be able to enjoy uninterrupted surfing, websites should be able to make money, just like TV commercials and in-store ads.
Putting Sites at Risk 🔓️
Ads can be a bother but, if you have a favorite website, maybe seeing a few ads is not the worst thing in the world. Since their revenue relies on ads, it can be a good thing if users are dealing with ads for access to their site.
If you're fond of a website, it could be a good idea to allow ads to activate, only selecting for those linked to malicious sites.
Thinking about the use of ads and questioning whether or not it's ethical is a way to ensure that you're using your ad blocker wisely, and only selecting for ads that will really get in the way of your experience.
The Pros and Cons of Using an Ad Blocker
---
Free ad blockers won't cost you anything but, that doesn't mean that they are always good. Just like with any product, ad blockers are not perfect and come with both pros and cons that you should be aware of.
Below, we'll point out a few, helping you decide if an ad blocker is right for you.
The Pros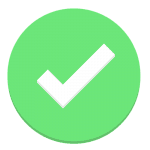 An online experience without pop-ups or ads sounds like a dream, and in most cases it is. When you decide to add one to your preferred secure browser, here are some of the benefits that you can reap.
Better Experience ✔️
If there is one pro that stands out among all the others, it's the fact that ad blockers help create a more enjoyable online experience.
Ads are not only annoying because they get in the way of your browsing, but they can also drag down performance and slow down page upload times. Instead of having to be careful where you click, ad blockers take ads away, leaving a better experience for users.
Additional Security ✔️
Today's online environment is filled with risks. Among the most dangerous are installations of malicious software, mostly making their way to your computer via malicious links.
When ads pop up, those links can be clicked accidentally and lead you to a corrupted website or worse. Ad blockers work to detect these ads, attempting to block them before they can ever make their way to your browser.
Some free ad blockers out today have taken things a step further and added security tools like cookie destroyers, password managers, phishing prevention, and more. Using an ad blocker with more than just ad blocking abilities is key to creating a better and safer online experience.
Decreases Accidents ✔️
Advertisers of all kinds have one goal while online, to get more clicks. They will use any method necessary to get more clicks, targeting whoever they can and using new and improved ways to sneak onto one's browser.
Because of their tactics, it's simple for surfers to accidentally click on something, which could lead to a number of things.
The most dangerous is the installation of malware, though there are others that could lead to dangers too. For instance, clicking on an ad could lead to a website, could permit subscriptions to emails, and could even track your cookies to gather more information about your activity.
Without these malicious ads, your chances of an accident go way down.
Pushes Advertisers ✔️
Internet users of all types despise ads, seeing them as a distraction and, in most cases, keeping far away from them. Advertisers of legitimate companies know this and are constantly going back to the drawing board to bring surfers the ads they like to see.
Aggressive and tricky ads are no longer something that attracts internet users, and instead, pushes them away. This promotes creativity and gives advertisers the task of creating a new way to advertise that separates them from cybercriminals and malicious ads.
The Cons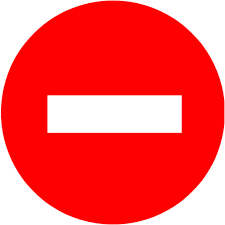 There is a lot to look forward to when using an ad blocker, though there are also some things to consider before going all in.
Ad blockers are not a solution to all security issues online and users should consider the cons before adding them to their browser.
Data Privacy ✖️
Most of us know that things are not really free, as companies need to make their money somehow. Free ad blockers are no different, making their cut one way or another. While some take the high road, others that are not so credible sell user data to third-party servers.
When servers track those who are browsing on the web, they can have access to browsing history and keep track of all behaviors, something that could help them discover tactics to sell more or earn more traffic.
Web Page Disruption ✖️
In addition to blocking ads, some ad blockers can actually interfere with the loading of web pages. In that case, some important or significant content can get blocked from unknown pages, creating a browsing experience that seems censored.
There are ways to tweak what gets blocked and what does not, though it can be difficult for some users to configure correctly.
Website Analytics ✖️
From a business perspective, ad blockers can interfere with website analytics. Businesses and websites of all kinds rely on analytics to know how much traffic they have and tailor their infrastructure to suit visitors. With ad blockers, some surfers are invisible, slipping under the radar of analytical tools.
In the long run, this could lead to worse user experiences and a lack of marketing data, which is only a concern on an organizational level.
FOMO ✖️
Not all ads are bad. In fact, some of them have been a topic of conversation for years. Advertisements can be fun and let consumers know what's new and hot on the market. With ad blockers, especially strict ones, you'll miss out on some key content that you might wish you had seen.
It's not just about missing out on what's out now but it can also limit advertisers. They are funded by the things they sell, which is how they are able to put out great advertisements and helpful products. Without that, we could be saying hello to a lot of new low-quality content in the future.
Say Goodbye to your Faves ✖️
Perhaps the worst downside is that you could risk interfering with some of your favorite websites. Some websites will only load if you accept terms and conditions, some of which include things that ad blockers will not allow.
Companies that don't produce numbers and reach a certain amount of traffic can face a lot of difficulties, possibly having to shut down in the process.
While ad blocking is a great way to deal with annoying ads, it's not something you should go overboard with. Remember to try and support your favorite websites and make sure to use caution while surfing the web.
Create An Online Experience You'll Love 🖥️
---
We are accessing the web more and more, which makes our time online important. Instead of having a bad experience, make it one that you enjoy with help from ad blockers. The web is full of free ad blockers that you can install and configure any way you'd like.
Be sure to tailor your experience to your surfing needs and keep dangerous and annoying ads off of your browsers. Check out our list of the best 8 and make sure to use ad blocking mindfully and ethically.
---
You Might Also Like: