Disclosure: Privacy Australia is community-supported. We may earn a commission when you buy a VPN through one of our links. Learn more.
E-Safety Guide: Protect Your Children on the Internet Today
Parents thought they had it rough before the internet came along. Previous generations simply had no idea what would come next.
In recent years, Australia has seen an increase in identity theft and other internet crimes. As recent as last month, the Australian government has had to investigate an online penetration of the Liberal, National, and Labor political parties' networks.
In February 2019, the Department of Parliamentary Services (DPS) had to issue new passwords for MPs and staff. This process took place after the Australian Cyber Security Centre (ACSC) identified a malicious intrusion into Parliament House's computers.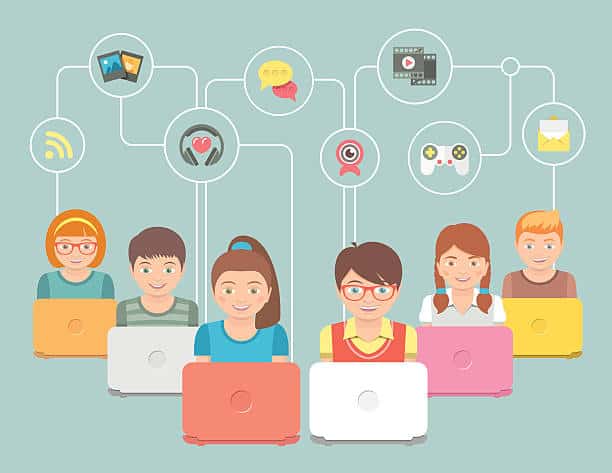 This investigation made ACSC aware of the attacks on the political parties' networks, also.
Fortunately, the malicious activity was identified before any electoral interference could take place. After this hack on Australia's Parliament, the ACSC has begun to actively assist in defense of the political parties' online identity.
Bill Shorten, Labor leader, stated that "Australia is not exempt or immune from the kind of malicious activity we have seen elsewhere." Political parties may be small organizations, but they collect and use massive amounts of data about communities and voters.
With computers that are monitored around the clock, hackers were still able to plan and deliver malicious attacks. This fact makes protecting individuals, and personal computers seem almost impossible. However, it does not need to be impossible.
At first glance, removing the internet from your home to protect your privacy and identity may seem to be the only option. However, it is critical to remember that the internet is also a valuable tool.
Children and the Internet
---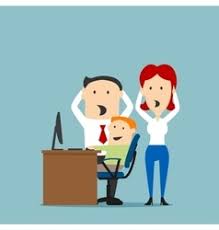 Parents have a hard job when it comes to internet safety. Kids of all ages are now spending a significant portion of their free time online, whether it's from a smartphone, tablet, or traditional computer.
For children, the internet has become their primary source of news, entertainment, and communication. But the web also poses a number of threats, especially ones that younger people may not see coming.
Parents need to keep an open discussion ongoing with their children about what types of apps and sites they are using, and what counts as appropriate behavior online.
This is both for their own safety and for the safety of others, as cyberbulling remains a dangerous force in modern society.
A variety of guides are available to help you keep your privacy and child safe online, but many of these guides are too general or too out of touch with modern technology to be of much use in some situations.
These tips will help you to protect your privacy while protecting children by providing a vast array of safety tips and information.
When setting your household's internet rules, consider the following tips and suggestions.
1. Find a Trusted Virus Scanner
---
You should have a top free virus scanner installed on any computer in your home running the Microsoft Windows operating system. It's even more important for the laptops or desktops that you share with your kids.
They might try to download files from risky websites, which could carry malware or other infectious software.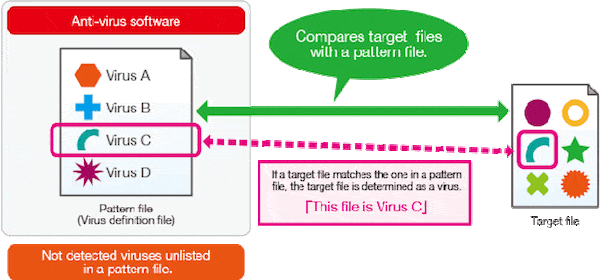 When setting up your virus scanner settings, be sure that the tool is configured to automatically scan any new files added to your hard drive.
Also, the application should be allowed to update itself on a regular basis, so you can be confident that you and your family have the latest protection against outside threats.
Recommended Antivirus Software:
Avast Antivirus – Avast features signature-based malware detection and real-time virus detection. browsing and email protection, and it also comes with a browser plugin that alerts surfers of potentially dangerous links and an ad blocker.
AVG Antivirus – Acquired on 2016 by Avast, AVG is another well-known antivirus software that also has strong malware detection capabilities and real-time virus protection. AVG is known to have more substantial capabilities when it comes to malware protection, due to their malware behavior tracking technology.
Bitdefender Antivirus – Strong security suite all around, known to have near 100% attack protection when using Mac OS. Bitdefender has advanced network threat prevention, multi-layer ransomware protection with ransomware remediation and great parental control features.
Helpful Guides to Installation and Setup
2. Limit Screen Time
---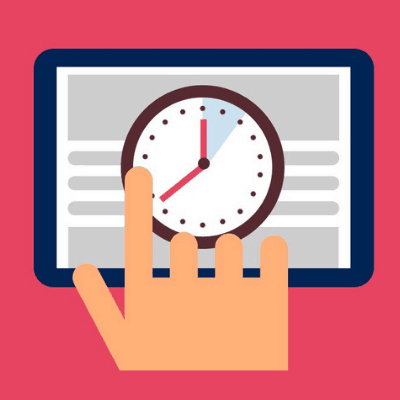 One of the smartest things that a parent can do to protect their child online is to simply control the amount of time spent online. Settings these kinds of limits will remind your children that the internet should be seen as a tool and not as all-day entertainment.
It's not an easy thing to do these days with so many internet-connected devices in the home, from computers to smartphones to voice assistants.
An easy rule to enforce is having no smartphones at the dinner table. You may also choose to have only a single shared computer in one of the main living areas, which will force all family members to take turns with the internet and get used to not being connected at all times of day.
Until the habit is built, we recommend that you use a parental control software to ease the changes to the length of your children's web activity. This will smoothen the process of maintaining control for you and will simplify the implementation of any new home rules you make.
Recommended Parental Control Software
Norton Family Premier – Norton's parental control software makes it easy for parents to control the amount of time spent by their kids online. Multiple features are included like instant lock, video supervision, search supervision, social network supervision and location supervision.
Kaspersky Safe Kids – Another well-known security firm, Kaspersky Safe Kids allows parents to monitor social media activity and has GPS tracking. The software also provides people with tips by expert child psychologists to the current child behavior being seen based on the activity.
Qustodio – Parents are given the ability to control and review reports on all devices through a web portal with Qustodio. The software comes equipped with smart filtering systems, time-control settings and granular analysis of web activity.
Helpful Guides to Parental Control Software Setup
If you believe a parental control software is too much control, then your best bet is not to enforce a rule, but to introduce new family activities that will limit their time alone with a device which perpetuates internet addiction.
3. Restrict Wi-Fi Zones
---
In conjunction with setting internet time limits, parents should consider setting up specific zones in the house where smartphones and computers are not to be used. One popular strategy is to restrict children from taking computers or tablets into their bedroom, where they may be tempted to stay online into the night.
Certain wi-fi routers can be configured to control how far the signal will reach into different parts of a home. Parents should be less concerned with providing internet access to every corner of every room, and more concerned with restricting wi-fi access to areas where they can monitor their children's online behavior.
Check this amazing resource for a detailed tutorial.
Alternatively, if it all seems like too much work, you can approach the solution differently by limiting internet usage after certain periods of time. Read more about controlling internet usage using the router.
4. Use a Safe Search Engine
---
The power of Google can connect an individual to a wealth of information from sources all across the world. Of course, the danger with this kind of tool is that you are bound to stumble upon inappropriate or malicious websites as your browse the internet.
When it comes to children, it's critical to control what types of information they are allowed to search for online.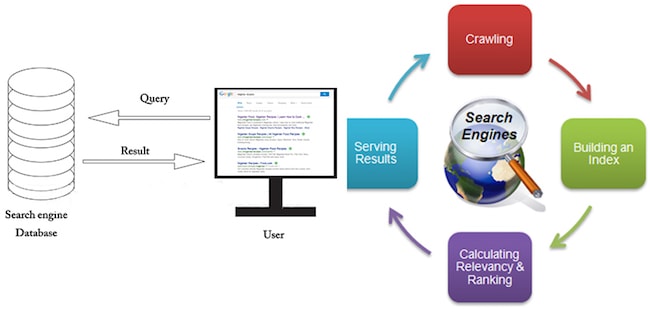 There are a number of kid-friendly search engines available for parents to set up on their home computer. These sites have more color and interactivity than the traditional Google homepage, and they ensure that the only results displayed will be appropriate for the age range you've selected.
Once you've picked a search engine to trust, make sure to set it as the default search engine on their device or the home device they use.
Guide to Changing Default Browser Search Engine
5. Consider Web Filtering
---
Simply directing your children to use specific search engines won't be enough to control their web behavior. If you provide them with full access to a browser, they will still be able to find and view dangerous or inappropriate websites.
Popular applications like Google Chrome, Mozilla Firefox, and Microsoft Internet Explorer only offer a limited set of parental settings, so you should consider investing in a separate software utility.
Whether you use the Windows or Mac operating system at home, you can find a range of software privacy tools for adding protection to home computers. Most of these utilities will allow you to configure separate user accounts with different settings, including which URLs are allowed and which are blocked.
You can also restrict your children to only visiting websites with HTTPS, which means that their sessions online will be secure and encrypted. Another option other than a different software is by using your router's built-in capabilities.
Check out this guide on how to use your router for web filtering and other parental control options.
6. Add Parental Controls on Mobile Devices
---
When it comes to smartphones and tablets, parents have a number of ways to customize the Android and Apple iOS operating systems for use by their children. Like with web browsers, the goal is to keep inappropriate content away from your kids' eyes while also ensuring their personal information is kept secure.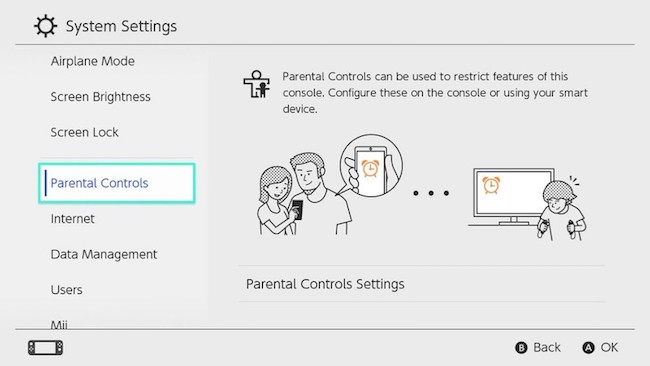 On Android, the best place to start is with the Google Family Link app, which is available as a free download. It will help you create a kid-friendly Google account that will be linked to your own existing account.
From there, you can set up the account on your child's phone or tablet and choose from a range of options, including content filtering and app restrictions.
Check out this guide: How to install and setup Google Family Link
With an iPhone or iPad, parental controls are handled through the "Restrictions" menu within the Settings app. First, you'll be prompted to set a special passcode for managing these options.
Then you'll see a list of toggles letting you choose which apps and features you want your child to be able to use. You can also block explicit content from appearing in the Music and Podcasts app.
Check out this guide: How to navigate through iOS 12 parental controls
7. Monitor Social Media Accounts
---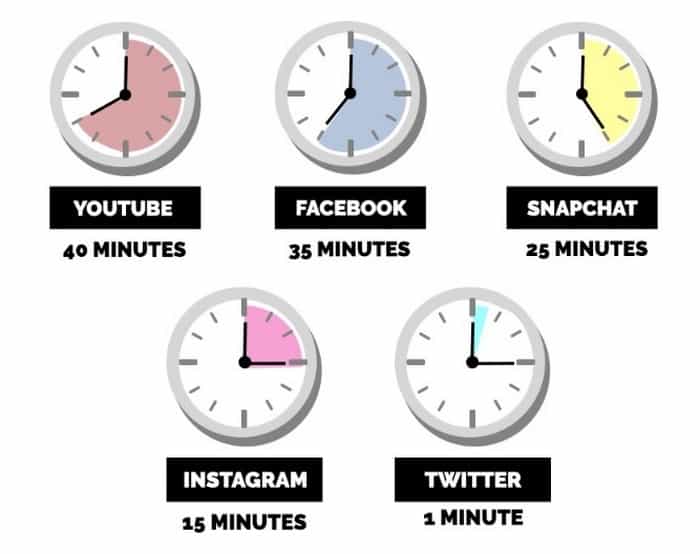 Younger generations, especially teenagers, are spending the bulk of their online time with social networks.
Facebook and Twitter remain two of the leading platforms, though apps like Instagram and Snapchat continue to rise in popularity.
No child under the age of 13 should be allowed to register on a social network.
But of course you may want to add a few years to that rule depending on the maturity of your child.
As a general practice, you should urge your children to limit their social network interactions to people who they know in real life. Teach them to come to an adult any time they are approached by a stranger online.
Also, be sure to monitor how they use photos and video on their social media accounts using parental controls software.
8. Report Cyberbullying
---
As part of your social media monitoring, be on the lookout for any indication of cyberbullying, both outgoing and incoming. You can often spot symptoms of cyberbullying just from your child's behavior.
If they start withdrawing from conversations or suddenly become more antisocial, start asking questions right away and find out how their online friendships have been going.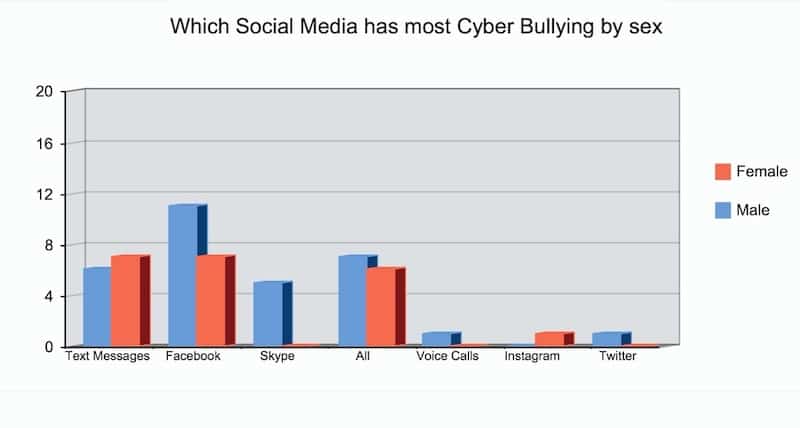 To help be proactive, you should have frequent conversations with your children about what constitutes cyberbullying and what they should do if they encounter it. Let them know they can talk to you about these issues at any time and do not need to feel embarrassed.
9. Protect Personal Information
---
With the internet being such a pivotal part of children's lives, they may think it's safe to share their own personal information online. As a parent, you need to constantly remind your children about the kinds of threats that exist online.
Specifically, enforce the policy that they should not share or post any data related to their name, phone number, or address without first talking to you.
If there was any rule number one in ensuring safety online, it's this part. Most predators use the trust that they gain through social media to get more personal information about children to often initiate a "more than digital" connection. This may lead to life-threatening situations.
While monitoring activity is always a great option, it will really only ever be a supplement to the core teachings you impart your children.
Revisit the "stranger danger" conversation every now and then to ensure that they are always on their guard both physically and digitally around untrusted individuals.
10. Promote Strong Passwords
---
Just like adults, children need to be taught about the importance of strong, secure passwords. Teach them to avoid using the same password on multiple websites, and to make their passwords hard to guess.
As a family, you should pick a day every few months to have all members change their passwords.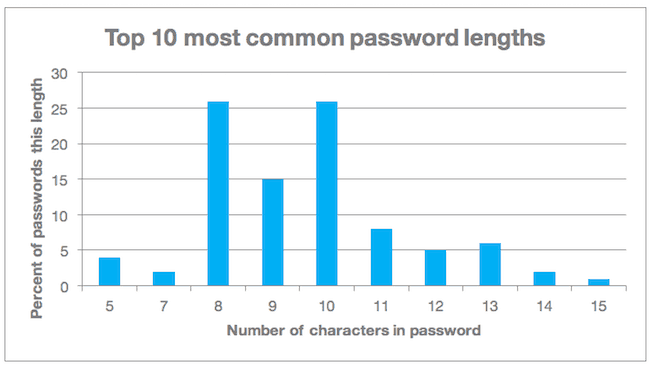 There are software that exist today to simplify the process of changing passwords, also known as password managers. The best password managers will ensure that all the passwords are encrypted and could be shared securely, limiting potential security threats.
11. Teach Kids About Spam
---
Before you can trust your child with their own private email account, make sure to warn them about the types of illegitimate or inappropriate messages they may find in their inbox.
Talk to them about the warning signs of spam, and how critical it is to never respond to an email message with any sort of personal data.
A smart choice for parents is to make use of the Gmail option to create a child-friendly account that's linked to your primary inbox.
When a child reaches the age of 13, the parent can determine whether or not they allowed to migrate the linked Gmail account into an independent one. Here's a guide on setting that up: How to create a safe email for your child.
12. Watch Out for Purchases
---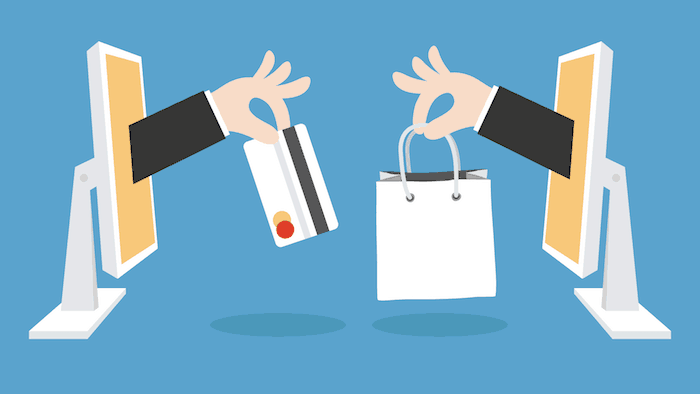 If your children are allowed to have their own smartphone or tablet, they will surely want full access to be able to download new apps on their own.
This can be risky, especially if your family shares a single payment account with a credit card on file.
Fortunately, both the Android and iOS operating systems require a password entry or fingerprint match from an adult before a saved payment method can be used.
Even still, it's smart for parents to closely monitor their credit card activity for any unusual charges. Remind your children that they need to come directly to you anytime they want to make an online purchase.
Of course, only do online shopping from sites that you trust and that are secured with a valid SSL certificate.
13. Keep Pictures Appropriate
---
As a parent, you may notice that one of your child's favorite smartphone applications is the camera. Don't assume that it's harmless, especially when you consider how many other applications include picture-taking functionality.
When setting and checking the device's parental controls, take an extra second to consider which apps you want your child to be able to use with the camera.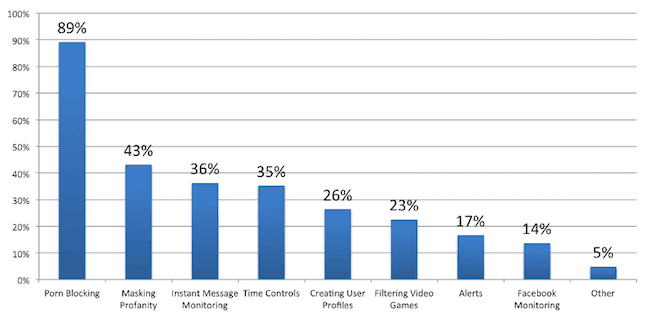 Always be clear with your children about what constitutes an appropriate photo and what types of content should never be photographed.
Warn them that just because a photo exists only on your device's local storage, doesn't mean that it can't be hacked or accidentally uploaded to the web.
Also, remind them to only share images with contacts who they know in real life and who have been verified on social media.
Anything inappropriate is generally embarrassing, and anything embarrassing could be used against your children and your family. Keep the photos private, and keep the private photos appropriate.
Check out: How to teach kids to be smart on social media[/cs_text]
14. Supervise Gaming
---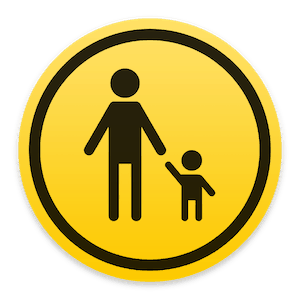 The internet has no shortage of entertainment outlets, and online gaming has become one of the most popular activities for children and teens.
Whether your family prefers PC gaming or console gaming, you can set up parental controls to make sure children only see appropriate content.
On a PlayStation 4, you can set up a master account for parents to use and then sub accounts for children, which can be restricted to use only certain games or rating levels.
The Xbox One platform has a similar setup, although it also allows you to separate child accounts from teen accounts. For PC gamers, the best bet is to use Family Mode on the Steam platform, which will let you block certain game titles from your children's accounts.
Guide to Enabling Parental Control on Games and Gaming Platforms
15. Encourage Communication
---
Above all else, the key to protecting your children online is to keep them engaged in the real world. As long as they feel comfortable coming to you about issues or fears they have, then together you will be able to create a safe space on the internet.
Start right away when your children are young by making the computer into a tool that you use together. Then keep a schedule of regular check-ins to see what else your child wants to explore online.
When you set new rules about how the web can be used at home, make sure to clearly explain the reasoning for putting such restrictions in place.
Don't promise your children that rules will go away once they reach a certain age. Instead, set goals of how they can prove their maturity and earn more freedom online.
---
More Related Guides