Disclosure: Privacy Australia is community-supported. We may earn a commission when you buy a VPN through one of our links. Learn more.
How to Buy Bitcoin in Australia (Beginners Guide)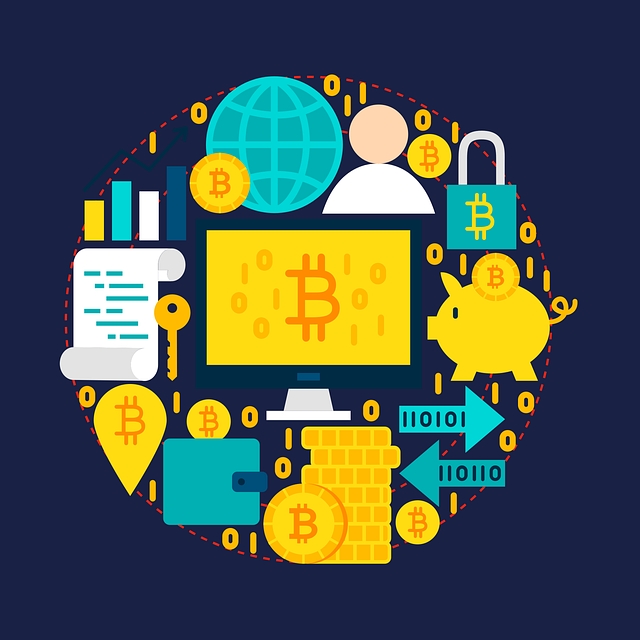 Bitcoin has made investors filthy rich, with its value increasing nearly 30,000% from 2013 to 2023. Now that it seems to be all the buzz, investors of all kinds are looking into jumping on the Bitcoin bandwagon.
Though it might seem complicated, we're here to show you how you can buy Bitcoin from Australian trading platforms in just 4 simple steps.
Table of Contents:
Before you Buy Bitcoin
---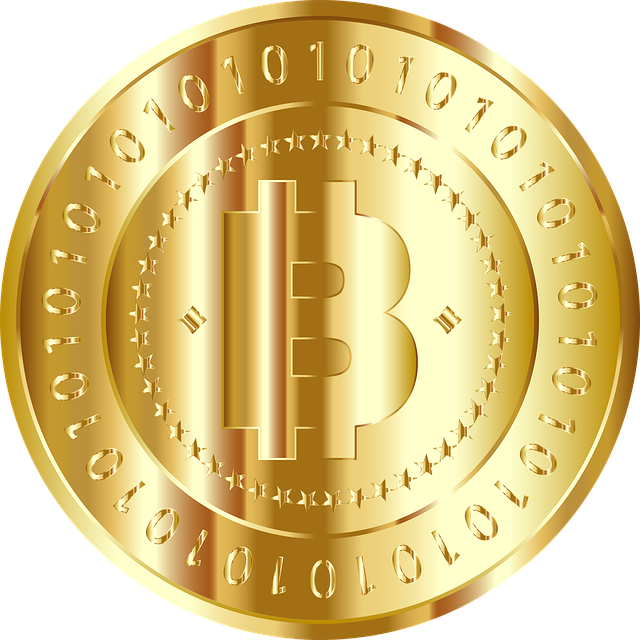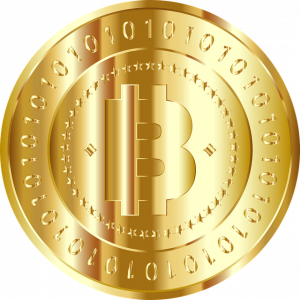 Unlike the money we can hold in our hands, Bitcoin is held in bits of code online. When investors own Bitcoin, they get a private key that holds their funds.
Know This – You Don't Have to Buy an Entire Bitcoin
One of the best things about this currency is that it's highly divisible. You don't have to invest in the whole thing and can break it up into fractions and only purchase what you want.
One bitcoin can go for $60,000-ish, not an amount that everyone has sitting in their back pocket.
Know This – Buying isn't Free
While you may see the infamous "no transaction fee", that doesn't mean that you're free from fees. Most crypto exchange sites sell Bitcoin based on a spread of 1% to 2%, which is the difference between what they buy it for and what they sell it for.
Check out the crypto tax calculator to see what fees you might be in for.
Know This – Protecting your Bitcoin is a Priority
Because Bitcoin does not exist in a physical sense, it's stored digitally. While most storage is offline, that doesn't mean that its' 100% safe. Protect your passwords and make sure that no one can get a hold of your password or phone.
Bitcoin is not like a normal bank account with protection and once your funds are transferred, they're gone forever. Keep your shares from ending up on the dark web by taking the proper precautions.
Know This – Trading and Investing Are Not One in the Same
Investing in Bitcoin is basically buying it and holding it for the long run. The hope is that it will increase in value over time, where you can decide whether you want to keep it or sell it.
Trading, on the other hand, is what you do when you believe the value is about to go up. You can buy in quick and sell, pocketing the profit.
How to Buy Bitcoin in Australia (4 Simple Steps)
---
So, now that we cleared that up, let's get back to the good stuff. If you're ready to take the plunge and get in on one of today's most sought-after markets, we're here with a simple way to do it.
You can buy Bitcoin in just 4 simple steps, all of which we're here to share with you.
1. Choose a Crypto Exchange
---
First things first, you'll have to exchange your cash for crypto. You can do that using a crypto exchange, which is not hard to come by. There are hundreds online, some of them better than others.
The key things to look for when choosing your crypto exchange include low fees, high security, and ease of use. Also, to keep it simple, you should opt for one that has a built-in Bitcoin wallet so that you don't have to create too many accounts.
Best Crypto Exchanges 2023
To ease up the selection process, here are three of the best crypto exchanges on the web in 2023.
Australia's Swyftx Exchange has a reputation for being one of the safest and most aggressive when it comes to exchange rates.
It's super easy to use and won't have you lost in the mix when it comes to figuring out exchange rates and more for your cash to crypto adventures.

Offering the lowest fees in the game, Digital Surge Exchange is a solid choice to change your cash into Bitcoin. Get competitive exchange rates and other perks when you sign up.

If safety is your number one priority, then CoinSpot exchange is where it's at. They are Australia's number one source for safe and audited exchanges, keeping their standards high for all transactions.
2. Choose your Payment Option
---
Before you can purchase Bitcoin, you have to select a payment option. Luckily, they accept most payment methods under the sun, which makes it convenient, though you still want to be sure to read the fine print.
Some options come with high fees, like PayPal or debit card. The best and most cost-effective payment method accepted is an electronic transfer from a bank account.
Electronic transfers might take a few days, so prepare for that ahead of time to get the best rate and get more bang for your buck once you finally buy your first Bitcoin (or portion of one!).
3. Time to Buy!
---
With your funds locked in and loaded, it's time to buy Bitcoin! Bitcoin may be one of the first things you see when you log on to your trading site, though you can also search for it using its market symbol BTC.
From there, you need to enter the amount you wish to invest with your preferred payment method, and voila! You're a Bitcoin owner.
Keep in Mind: When considering an amount to invest, check out the current going rate for Bitcoin. Remember, the prices have skyrocketed, so purchasing one Bitcoin may put you out over $60,000.
Don't let that turn you off, as you can select any among and settle for a portion of one of today's hottest crypt stocks.
4. Store Safely
---
Earlier, we mentioned a Bitcoin-integrated wallet offered by your chosen crypto exchange site. While that is a preference for many Bitcoin owners, there are still some that prefer to disconnect their portion from the internet altogether.
The internet is becoming an increasingly dangerous place, with hackers lurking at any chance to find an exploitable vulnerability.
Instead of going for an online source for storage, you can take your Bitcoin offline, though your exchanger of choice might charge you a withdrawal fee.
Whichever you ultimately decide, you should weigh your options, check out security and insurance (if applicable), and decide which one leaves you feeling the most at ease.
To Buy or Not to Buy, that is the Question
---
There are pros and cons for buying into stocks (both local and Forex) that are in the limelight. First of all, one positive note is that they attract a lot of attention and have the potential to grow.
Another is that they increase in value rapidly, allowing you to score a return on your investment in no time.
On the negative side of things, Bitcoin is said to be extremely volatile, meaning it's constantly shifting up and down. If you're looking into long-term investing, drastic shifts in value are not something that you want to deal with.
Its uncertainty makes it a great money-maker but a risky long-term investment, as no one is quite sure where this stock is heading.
So, should you buy it? Well, that depends on your investment strategy. There was something that attracted you to Bitcoin, coming here to find out how to buy.
Consider your reason, work out your budget, and ensure it's a good fit before making a purchase.
Tips for Bitcoin Trading
---
Before you take off, we thought we'd leave you with some tips straight from the pros. When you're ready to start trading Bitcoin, take a word of advice from those who have been there and successfully done that.
Tip #1. Find Motive
If you're a rookie, don't fall for traps set up by huge holders. Instead, make sure that you have a solid motive for each trade, one that is beneficial for you in the long run.
Jumping the gun at the wrong moment could result in a loss for you and a win for someone who has more than enough to care about small losses. Before you trade, ask why, and weigh the benefit and the drawbacks.
Tip #2. Stop Losses are your BFF
One of the biggest mistakes that some traders make is knowing when to call it quits. Making use of stop loss, an option that allows you to set where you draw the line, you no longer have to worry about your shares dropping below a certain point.
Tip #3. Know What's Too Good to be True
There is a saying that says, "little pigs eat a lot, but big ones get eaten." This analogy is exactly what you can think of when trading Bitcoin, as expert and long-time traders know exactly what to look for to initiate market manipulation.
Just because a deal looks like an opportunity of a lifetime, think about what the market is doing and will do before falling for the trap. Use a tool like MetaTrader4 or any other analysis software for an in-depth look at the market.
Remember, some fierce investors wait until small-scale traders start to sell, banking on all of the profits at a lower cost for a higher return later on.
Off you Go!
---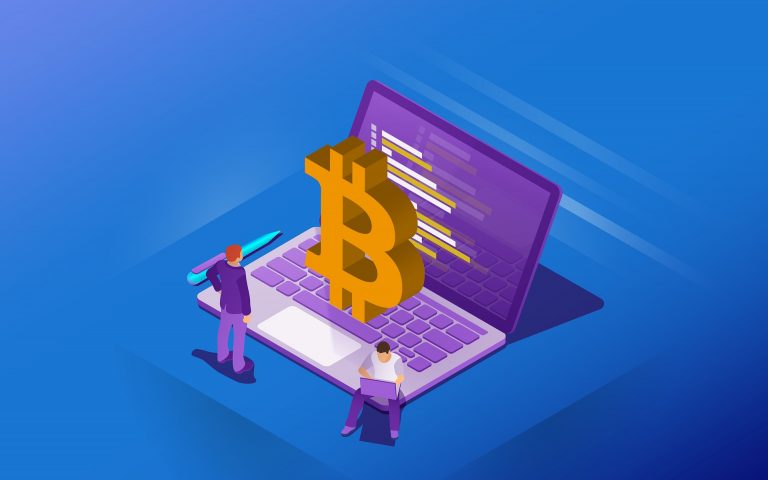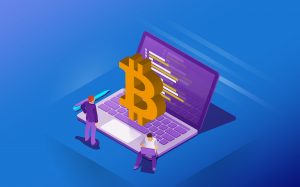 If you've made it here, you've likely scored some insight into Bitcoin buying and selling. Both have their ups and downs, which is what you should expect when investing.
Be sure to consider all of your moves and how they could go wrong (and right!) before pouring your money into Bitcoin, making sure you have a handle on how your investments will likely play out.
---
You Might Also Like: