Disclosure: Privacy Australia is community-supported. We may earn a commission when you buy a VPN through one of our links. Learn more.
How to Buy NFTs in Australia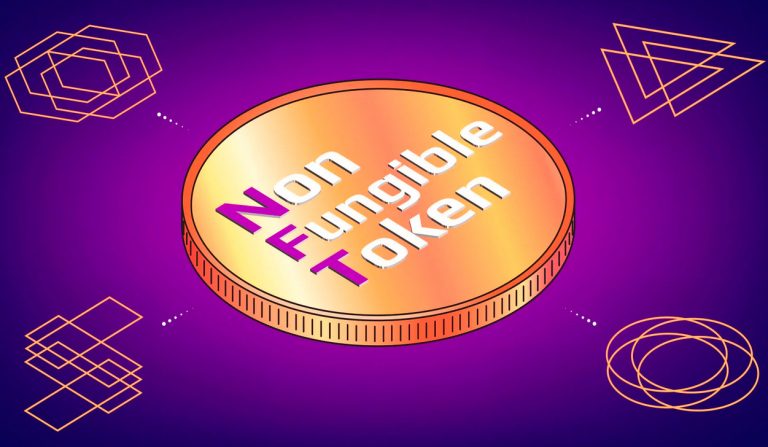 Digital currency is all the buzz, with many looking for ways to hop on the board. As currencies continue to evolve, there are new things popping up, the newest being non-fungible tokens (NFTs).
If you're looking for the scoop on NFTs including how to buy them and what to consider before buying, we've got it, along with specific NFTs that you won't want to pass up.
If you're into following the newest trend in digital currency, then NFTs are where it's at and, after this, you'll know exactly what moves to make.
Table of Contents:
What Are NFTs?
---
NFTs are a type of currency that doesn't have interchangeability. Unlike other cryptocurrencies like Bitcoin and Ethereum, NFTs are connected with digital assets and cannot be exchanged like a currency. NFTs are created and stored on a blockchain, typically representing a digital asset.
Instead of being able to trade NFTs for more NFTs, they are used to exchange possession of things like images, documents, and even some forms of art (especially digital art).
NFTs are already catching a lot of attention, with huge sales like $390,000 for a 50-second video by Grimes and $6.6 million for a video created by Beeple (Mike Winkelmann).
All of this hype has shot up the demand, leaving many wondering how and where to get their hands on NFTs. The good thing is, with increased demand, they are becoming more readily available, with new exchanges popping up all the time.
Before we get into where you can find them, we'll first take a look at how you can buy them.
How To Buy NFTs in Australia ➡️
---
Now that talk of NFTs has hit mainstream media, they're becoming more available. If you're ready to hop on the bandwagon and start enjoying the newest digital currency craze, here is how you can do it.
Step By Step Guide to Buying NFTs
---
Step 1. Buy Crypto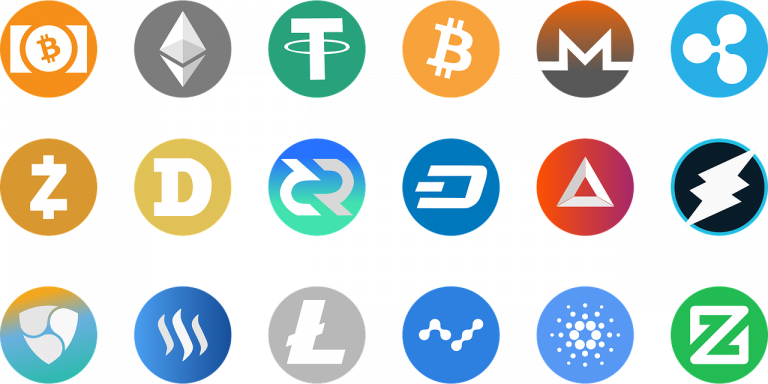 NFTs are created with smart contract technology and are typically purchased with some form of cryptocurrency. If you want the best buying experience, you should first purchase crypto.
90% of NFTs are currently traded on Ethereum marketplaces, which is where the majority of those who are purchasing do so with Ethereum.
If you're unsure where to buy crypto, you'll have a ton of options to choose from, including top exchanges that offer a large number of coins and make it simple to create an account.
Crypto assets are unregulated & highly speculative. No consumer protection. Capital at risk.
Step 2. Set up a Wallet
Like other digital currencies, NFTs are not physical and have to be kept safe online. One way to do that is with a digital wallet, one that can secure your NFTs and give you quick access when you need them.
There are several wallets out there, though many that purchase NFTs do so with MetaMask. Like most digital wallets, it makes trading NFTs for items simple, with quick access to online trading of ownership and encryption to keep data safe.
Step 3. Choose a Marketplace
To purchase NFTs, you'll have to visit an NFT marketplace. Due to the high demand, there are a ton of options, with more popping up every day. For more in-depth details on the best on the web, we've got a list of the best places to buy below.
Step 4. Create an Account
Before you can purchase anything, you'll have to create an account with your chosen NFT marketplace. In most cases, you can do that right from the home page, finding 'Create an Account' and entering the necessary information.
You'll have to enter your chosen credentials, along with other personal details when creating an account, so make sure to do so using a secured browser.
Step 5. Link your Wallet
With your account open, verified, and ready to go, you'll now need to link your wallet. To do so, visit your account page within the marketplace you chose, select 'Link Wallet,' and choose the wallet you wish to link. You'll be prompted to log in, so make sure you keep your credentials handy.
Step 6. Start Browsing
Once you're in and ready to go, you can start browsing NFTs. Don't just choose at random, and be sure that you do your homework before selecting the one that you want.
Check out the latest news, read up on NFTs, and see what some of the top investors are choosing before purchasing yours.
Of course, you'll need to think about your budget and your goals with your NFTs, so keep that in mind too before choosing and purchasing.
Step 7. Bid Or Purchase
If you chose an NFT that's up for auction, then you might need to add your bid and sit back. While some are available for instant purchase, others are not. If you have to bid, see what others have bid, assess the value, and check your budget to see how long you can stay in.
Step 8. Execute your Order
Once you have your bid and/or price, then you can execute your order. Once you make it official, your NFT will show up right in your account, accessible immediately.
If you're still new to the NFT game, make sure that you know how to spend it and what you can purchase (or trade) with it before taking your next steps.
Things To Consider Before Buying NFTs
---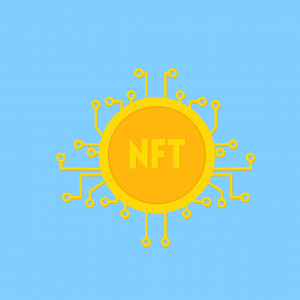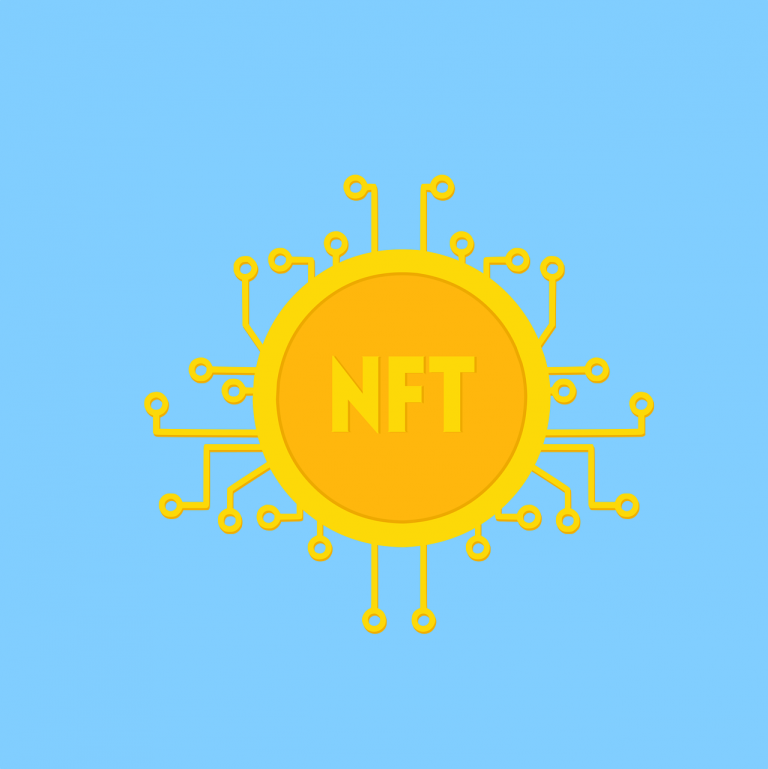 NFTs might be the trendy thing these days but, should you buy them or not? Before deciding if it's the right move for you, there are a few things that you should consider. Below, we'll discuss a few, helping you decide if purchasing NFTs is right for you.
What Type of Blockchain?
The majority of the time, NFTs are hosted on Ethereum protocol and are bought and traded with ETH only. However, that is not the only blockchain that can host NFTs, making it something that you should consider before you buy.
The blockchain that your NFT is hosted by needs to be sustainable, with a promising future so that your NFTs keep their value. It's a good idea to first check that out and go with a cryptocurrency that you know will be around for the long run.
Are There Transaction Fees?
The marketplace that you choose for your NFTs often charges fees for each transaction. This is the way that they make money, though it can take value out of your NFTs.
Some charge fees as low as 0.5%, though there are some that can go up to 5%. The percentage difference can significantly change the value of your holdings, so be sure to check out transaction fees before you purchase.
Do I Get It?
While it might seem cool to own a cut of the newest digital currency craze, it's not a good investment if you're not sure about it. Just like any investment, buying into something you're unsure of is never recommended, which is why you need to make sure you get it before purchasing.
Assess your understanding and brush up on what NFTs are and how you can use them to purchase digital items. Then, take your understanding and make sure that NFTs suit your financial goals before you buy any.
Which Web Wallet Do I Choose?
Majority of marketplaces that offer NFTs require you to have a web wallet. This is a great thing, especially since they have improved vastly over the years. Many of them are secure and offer a way to access digital currency when it's needed, though not all are created equal.
It's best to do some digging and find out the specifics of each web wallet, choosing one that offers all that you need and nothing you don't.
Where To Buy NFTs
---
When you're ready to purchase NFTs, one of the key decisions you'll have to make is where to buy them. Below, we have a list of the best places to buy them along with a look at some key details about each of them to help you choose the best one for you.
1. Binance – Best Overall NFT Marketplace
---
Blockchains: Ethereum
Markets: Art, Sports, Entertainment, Gaming, Esports
Services: Buy, Sell, and Mint
Payment Methods: Credit card, debit card, cryptocurrency
Binance is a reputable cryptocurrency exchange that has been on the market since 2017. Their NFT options hit the web in 2021, earning them a name as one of the best on the web when it comes to NFTs.
Users that create an account and purchase their NFTs with Binance can buy, sell, and create NFTs all from one convenient place.
Pros
Account creation is free and there are no subscription fees
The platform is beginner-friendly and simple to set up
Fees for minting NFTs are very low
Access to a wide range of advanced security services
Cons
Some permissions are highly restrictive
NFT market is fairly new
Filled with options that can be overwhelming at first
2. Sorare – Best NFT Exchange for Collectors
---
Blockchains: Ethereum
Markets: Sports, Collectibles, Trading Cards, Gaming
Services: Buy and Sell
Payment Methods: Crypto, Debit card, Credit card, Bank transfer

Sorare is an NFT best known for its role in fantasy football. Backed by Ethereum, this platform is packed with opportunities to get in on the fun while getting into all of the action that comes along with buying, trading, and minting NFTs.
After a quick account setup, users can access their accounts easily and have all they need to withdraw or trade their NFTs.
Pros
Backed by some of the biggest names in football
A lot of opportunities for those that love fantasy football
Process for verification and access to funds is simple
Operates all across the globe
Cons
Ethereum can be expensive to maintain and manage
Only operates with ETH
Withdrawals offered in crypto only
3. Mintable – Best NFT Exchange for Beginners
---
Blockchains: Ethereum
Markets: Art, Gaming, Media, Domain Names, Music
Services: Buy, Sell, Mint
Payment Methods: Credit card, Crypto

Using the Mintable platform, users can buy, sell, and create crypto. It's the perfect exchange for beginners, filled with user-friendly platforms and more.
Unlike some of the others on our list that were new to the web this year, Mintable has been around since 2018, gaining a trusted reputation across the web as one of the best exchanges out there for both new and seasons NFT traders. Transaction fees fall right at 2.5%, making it one of the most affordable exchanges on the web.
Pros
The platform is free to use
It's user-friendly and neatly organized to find NFTs quick and easily
Some listings are free
Those looking to log in and give it a try can do so without any prior experience
Cons
Transaction fees are lower than some but still considered high
Very few crypto wallets are available
4. OpenSea – Largest Online NFT Marketplace
---
Blockchains: Ethereum
Markets: Sports, Art, Metaverse, Trading Cards
Services: Buy, Sell, Mint
Payment Methods: Debit card, Credit card, Crypto

OpenSea has one of the largest selections of NFTs on the web today, with everything that you can think of available for purchase. Users that create an account can buy, sell, and mint with OpenSea, making it an all-in-one platform that's perfect for users of all levels.
OpenSea also has several smart contracts, all of which users have open access to and can interact with. Apart from ETH, DAI is also accepted for purchases.
Pros
One of the largest exchanges on the web
Relatively low platform fees
Highly secure
Access to shared NFTs that users can access at any time from their platform
Cons
No fiat support, so AUD and USD are not accepted
5. Rarible – Best Feature-Packed NFT Exchange
---
Blockchains: Ethereum
Markets: Sports, Art, Collectibles, Metaverse, Domain names
Services: Buy, Sell, Mint
Payment Methods Crypto

Rarible is another newcomer to the web, though it's already making a splash. Ethereum is the accepted currency, though there are many other methods available to buy NFTs. Rarible is home to a number of markets, including sports, art, collectibles, and many more.
They work to put those interested in purchasing digital items in touch with sellers, making it simple to buy NFTs and trade them. Rarible offers users the opportunity to mint coins as well, making the process simple for those who have never coded before.
Pros
Users are in control of their NFTs at all times
Options for instant purchase of NFTs are available
Users can mint their NFTs in little to no time without any coding experience
Cons
Only NFTs listed are available, there are no cross-platform exchanges
Rarible is still in the early stages and not a widely trusted as some of the others
Rarible only supports ETH tokens and not currently any other crypto
Best NFT Wallets 👛️
---
Because you're dealing with digital currency, you'll need an NFT wallet. There are several out there, though not all of them are created equal. To find the one that's right for you, check out these top picks.
#1. MetaMask – Our #1 Pick for Best NFT Wallet
#2. Math Wallet – Best NFT Wallet for Those with Crypto Holdings
#3 AlphaWallet – Best Ethereum-Based NFT Wallet
What to Look for In NFT Wallets 🔎️
---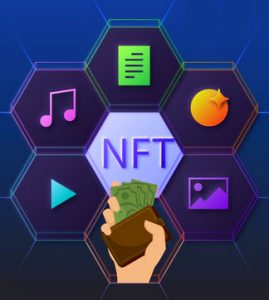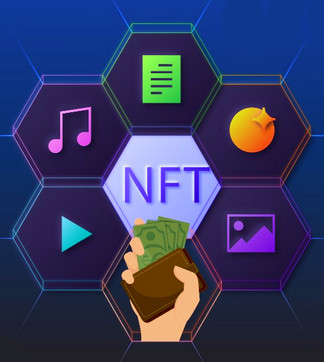 Because choosing a wallet is one of the important steps in purchasing and using NFTs, there are some key things that you should look for when choosing yours.
Before choosing one, consider these key things listed below.
Compatibility
It's more important to find a marketplace than it is a wallet, so be sure to choose your NFT market first. Then, make sure that the wallet you're interested in is supported by your chosen NFT market.
This will save you time and any hassle of finding a wallet and then discovering that it's not available with the market you chose.
Security
NFTs have a high value and, with the demand, can be a target for cybercriminals. When searching for a wallet, it's recommended to choose one that has the utmost security in place, including layers of security from the outside in. Consider equipping your network with additional security too.
Organized Interface
No one likes to use a platform that's messy and unorganized. When choosing a wallet, make sure it's simple to download and easy to use for all of your purchases.
Diversified Use
NFTs are online and accessible from many places. However, some wallets restrict the number of ways that it's accessible, doing so for security purposes. Find a wallet that will allow you to access it from anywhere, ensuring that you can have your funds when you need them.
Multi-Chains
At the moment, there are many more NFTs with Ethereum. If you're into crypto, it's worth it to find wallets that support multiple coins and not just one. This will give you access to more NFTs and more markets in the end.
What Gives NFTs Value? 💰️
---
Purchasing something without knowing the value is not recommended. It's not just about knowing it so that it can be sold in the future, but also so that holders know the overall value of their assets.
NFTs are not your typical currency, though there is value in them. That leaves many wondering where NFTs get their value and how items can be sold based on that value.
The Market
The most common indicator of value with NFTs is determined by the market, including the demand for a particular item. When several buyers are on the hunt for the same item, the value is often driven up substantially, changing and fluctuating over time.
Buyers can purchase NFTs and hold onto them in hopes that the market value increases. This will drive up the value and the cost, giving the original buyer more in return as the demand for the item increased in value.
Creator + Consumer Relationship
Another way that NFTs get their value is with the creator and consumer relationship. When consumers have their eyes on a particular piece or follow a specific artist, they can put value in the products simply by following their process.
Some creators are taking advantage of this phenomenon, allowing consumers to purchase part of the process and become a part of the finished product.
This is still in very early stages, not yet creating a true value for particular products. However, over time, it's speculated that some creators will allow those with NFT funds invested in their product a small share of the overall sale, with could mean good news for both parties.
The Uniqueness
NFTs also get their value from their uniqueness. Some items like photos and videos are already taking the web by storm, sold for huge amounts of money in equivalent NFTs.
The more unique that items are, the more in demand they are and the harder they are to find. When items are difficult to find, the price skyrockets, making them a unique and one-of-a-kind item that many around the world wish to buy.
Are NFTs a Smart Investment?
---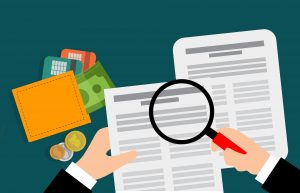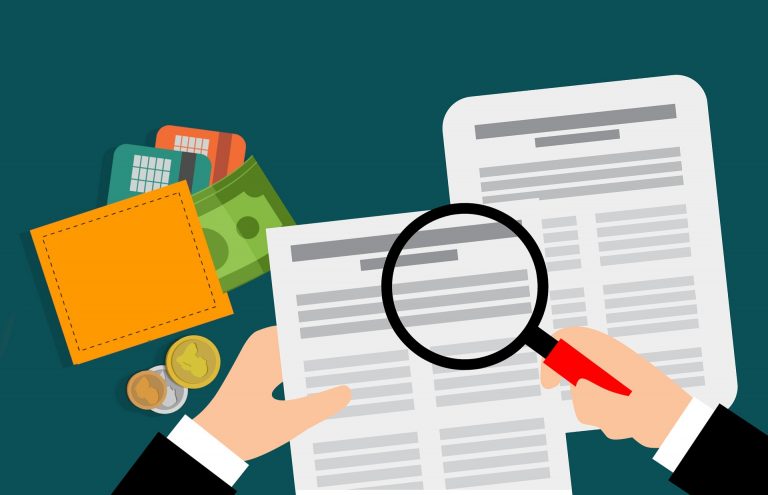 Anything on the market that has such a high value makes potential buyers question whether or not the item is worth it.
Just like with most investments, NFTs come surrounded by a ton of speculation, typically fluctuating to very high and very low amounts.
This speculation and fluctuation is one reason why NFTs are considered risky but, should you choose them?
The Hype
Like most items that are trending, it's all about the hype. This is what makes NFTs fast and furious, resulting in a rapid increase and decrease of value.
When it comes to buying items because of the hype, they're very volatile, though making the right move at the right time always comes with some form of payoff. If investors can buy at the right time and hold onto items as they explode, they can make a killing on them.
The Risk
When considering if NFT are worth it, there is one thing that can make many take a step back, the risk. NFT are highly risky because they bank on the fact that other investors will want a cut of certain items. Some items will definitely rise in value, gaining a following the more exposure they get.
However, other items will not, not living up to the hype and decrease in value over time. NFT may be popular and cause a big stir in the market, even though they are risky. This risk is one way to make a big return, though many may lose funds in the process.
Recommendations
Many analysts that follow the current trends have warned about NFT, marking them as high risk. Though it's known, the advice is to invest only a bit if necessary, only allowing it to account for 10% of one's portfolio. Analysts also advise purchasing items from creators that users want to support or items that catch their eye.
One of the main reasons behind these recommendations is the fact that much of the value is based on taste, something that tends to change rapidly. It's better to support artists and purchase things that one likes instead of banking on them to make them a large return in the process.
Pros & Cons of NFT: Is It Worth It? ➡️
---
There is a lot up in the air at the moment when it comes to NFT. Many swear by them and others that are hesitant to buy into them, making it a difficult decision to make. There are advantages and disadvantages to buying into them and reading over them may help you decide if It's the investment for you.
The Pros of NFT
---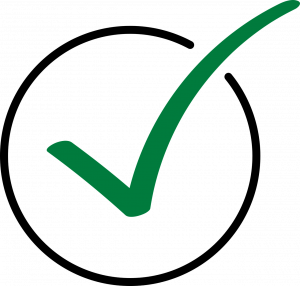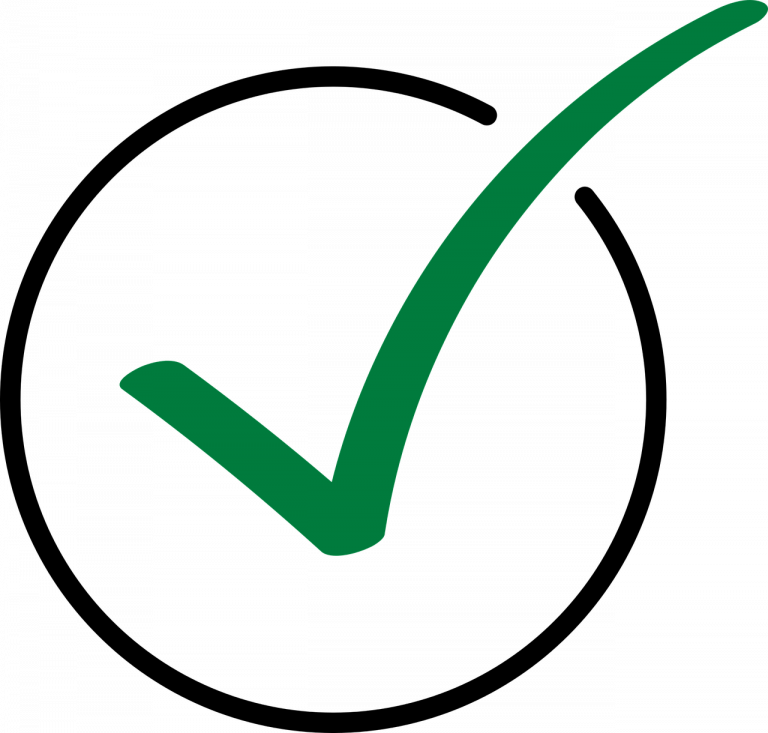 We'll start off on a positive note, marking the pros that come along with buying NFT.
It's Exciting ✔️
One of the best things about NFT right now is the hype. They are new, they are exciting, and they are full of opportunities. That is always a big deal when it comes to purchasing and playing the market.
The fact that they are so new and upcoming makes them appealing to many buyers, adding a sort of awe factor to them that's fun to play into.
They're Collectible ✔️
Some buyers do like to invest in other things, including money markets and indexes. Those investments are typically made for one reason, and that is to grow revenue over time. NFT can be used for the same thing, though they can be used to purchase items that users want.
For instance, someone that follows an artist may love their work, able to use NFT to purchase, no matter what the value. They might not see it as an investment but rather a purchase, collecting more of the things they love.
It's Fair for Artists ✔️
The web has been a constant battle for artists of all kinds, making it easier for people all around the world to access their content without paying to do so. Though it's illegal, there are still many that get ahold of items and use them for their pleasure, including photos, music, videos, and more.
NFT are a way that artists can finally get their fair share, cutting out the ability to share to a wide audience without a fee. In this way, it will drive creativity and give artists more of an opportunity to continue to create without having to push their creations to make a sustainable living.
The Uses are Expanding ✔️
When NFT was first released, it was unsure of how exactly they would be used. While they are practical for things like digital art, they are not yet used to their full potential.
There are already some talks about using them for event tickets like concerts and games and other purchases, making their digital use one that adapts well into the real world. With digital currencies, the opportunities are endless, which is why it could be a good time to buy in now before they explode.
The Cons of NFT
---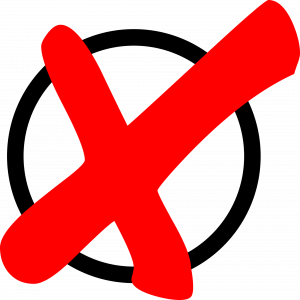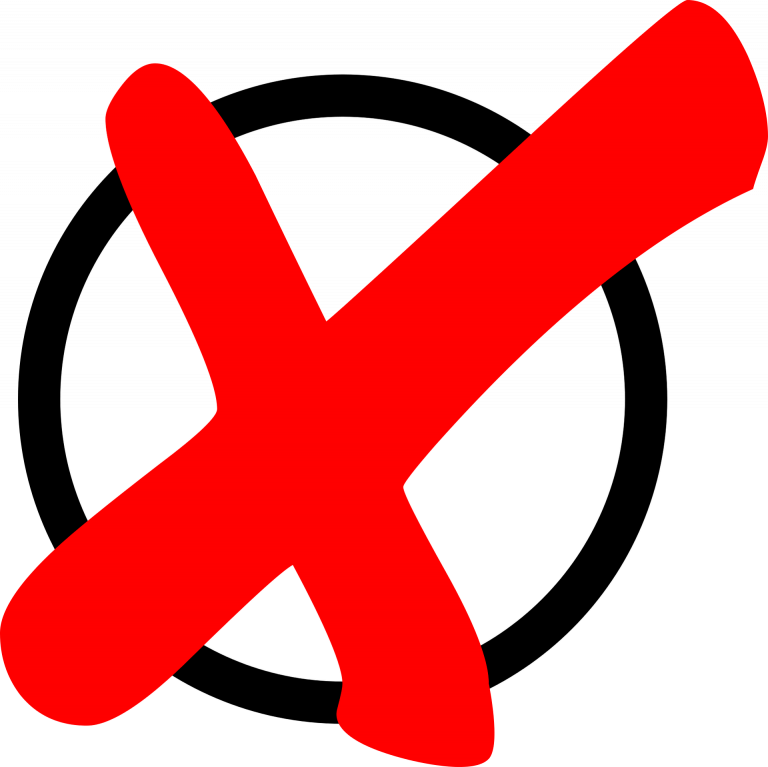 Just like with any investment, there are also reasons why buyers should refrain from jumping in too quickly. NFT are relatively new and come with a few downsides, a few of which we've listed below.
They're High Risk ✖️
While high risk most often translates to highly profitable, that's not always the case. It takes being in the right place at the right time and making the right trade to make a high profit on something that's very risky.
One of the largest downsides to NFT is that they're still very new, which makes them a little riskier to buy. Though this is thought to go away very soon, it's not certain when and how profitable they will eventually be.
They're Opinion Based ✖️
Anything that is based on opinion is also very tricky to buy into, as tastes and opinions change. Many of the items sold get their value from things like speculation, which can prove risky and lead buyers toward things that drive up the value and drop it soon after when they start to lose interest.
The fact that much of the value relies on public opinion is risky, and it seems like NFT have a long way to go.
No Physical Items ✖️
A lot of things are going digital, which is not always a good thing. As a matter of fact, it can be very risky, especially without the ability to hold items in one's hands. The fact that all items are digital and all currencies are digital kind of takes away from their value, though that's not the case just yet.
If the push for online items keeps going like it is now, this could be a very big deal but, for now, it's still in the early stages and unsure what it's going to do next.
NFT: Final Thoughts 💡️
---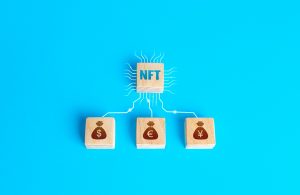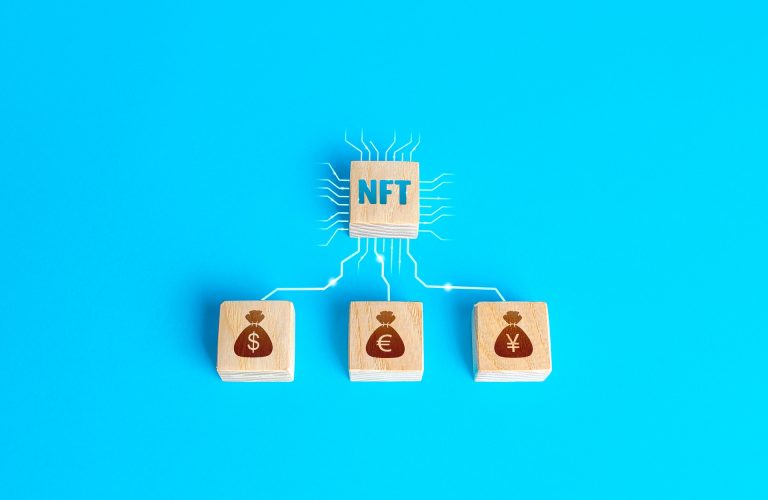 NFT are all the buzz but, do they deliver? That's the golden question that's on everyone's mind, though it's something that we will all have to wait and see.
Before you buy into NFT, make sure that you understand what they are, how to buy them, and where to buy them, getting the best experience for your budget and your goals.
---
You Might Also Like: