Disclosure: Privacy Australia is community-supported. We may earn a commission when you buy a VPN through one of our links. Learn more.
How to Get an Australian IP Address in 2023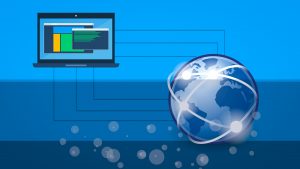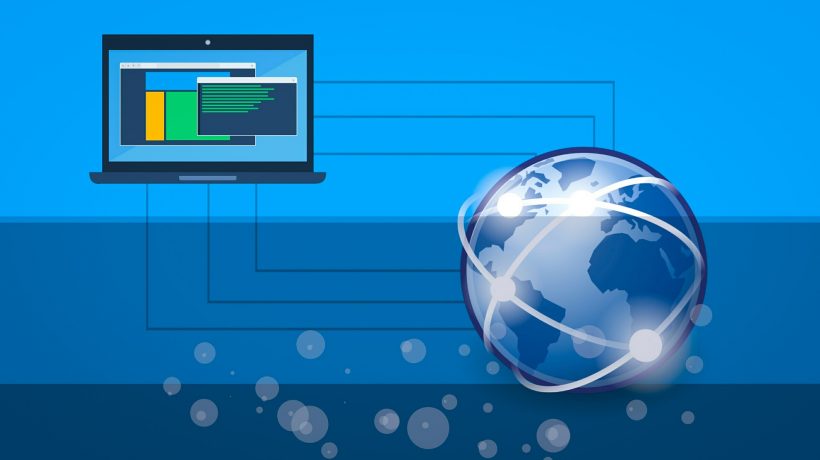 Thanks to geographical restrictions, it's hard to access websites out of one's physical location.
This could cause issues while abroad, not able to access important accounts like banking services and more.
While these geo-blocking properties are there for your safety, there are ways that you can get around them, and we're here to show you how.
Below, we'll go over how you can get an Australian IP address in just a few simple steps.
Table of Contents:
How to Get an Australian IP Address (From Anywhere)
---
Getting an Australian Ip address is easy, and we're here to prove it. Follow these 4 simple steps to accessing Australian content, no matter where in the world you are.
Step 1. Choose a VPN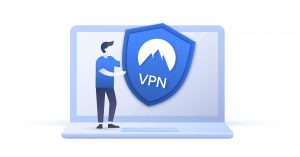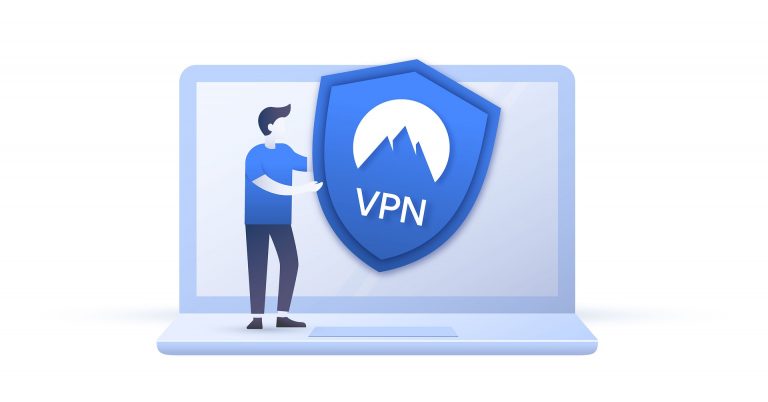 Using a virtual private network (VPN), you can not only change your IP address, but you can also gain access to websites in Australia.
There are both free and paid options, both of which have their pros and cons.
Though free is always tempting, they tend to come with a few disadvantages, including data limits, slow connection speeds, and even data logging.
Not to knock free VPNs but, you do get what you pay for. Instead of a bad experience, here are a few free Australian VPNs that you can choose from. Despite what you've heard about free, these are sure not to send you running the other way.
1. ExpressVPN
---
Key Features:
Fast speeds perfect for streaming
Access to more than 2500 servers across the globe
Connect up to 5 devices at once
30-day money-back guarantee
Unlimited bandwidth

ExpressVPN comes with access to more than 2500 servers that are spread out across 90 countries. When using it while abroad, users can enjoy access to Australian websites and unlimited bandwidth, all without sacrificing privacy.
For a free VPN, ExpressVPN offers top-notch security, blocking traffic immediately if the connection is compromised to keep devices and sensitive data safe.
2. CyberGhost
---
Key Features:
7,400 + servers spread out among 90 countries
Free trial + Money-back guarantee
Compatible with all popular browsers
Advanced encryption

Cyberghost goes above and beyond when it comes to protecting users' data. When users surf the web, all information is encrypted and, just in case there is a compromise, the kill switch will kick into gear and disrupt the flow of traffic.
There are more than 7,400 servers, helping users enjoy access to lightning-fast content no matter where in the world they roam.
3. Hotspot Shield
---
Key Features:
500 MB for free per day
Iron-clad encryptions
Compatible with many platforms
Bypasses geo-restrictions

Thanks to Hotspot Shield's Catapult Hydra feature, users can enjoy a seamless connection while getting unmatched speeds. Installation is quick and security is intact, with 256-bit encryption to keep data in transit out of harm's way.
If you want to enjoy the freedom to visit Australian sites without any limitations, then you can go for a paid VPN.
Below, there are our go-to paid VPNs in Australia.
1. NordVPN
---
Price: $5.42 per month
Key Features:
No logging of any data
Kill switch
Connect up to 6 devices at the same time

Since 2012, NordVPN has been one of the top names in VPNs across the globe. With more than 5,000 servers spread out in 60+ countries, users can find unbeatable speeds and access to their favorite Australian websites from anywhere across the globe.
As a paid VPN provider, users can expect top-rated security, protective surfing measures, and a seamless connection.
2. Surfshark
---
Price: $ 3.45 per month
Key Features:
High compatibility with a number of servers
No logs, ever
Multi-hop connection

Even though these guys are new on the map, they are still one of the best VPNs on the market. They offer fast upload speeds, protected data traffic, and solid protection from data collection and logs.
It takes little to no time to download and access to servers are all around, making it simple to connect from inside Australia and beyond.
3. ProtonVPN
---
Price: $6.26 per month
Key Features:
Secure servers all around
Plans to fit every budget
Double VPN connection


Based out of Switzerland, ProtonVPN's coverage extends to servers on almost every continent, giving Aussies seamless coverage.
Though their speeds are average, they have a long list of other advanced features that keep users coming back for more. From their sleek infrastructure to their simple setup, users are sure to find the most seamless experience when they choose ProtonVPN.
Step 2: Download and Install
Once you find the VPN that checks all of the right boxes, you'll need to download it along with the VPN client. This doesn't take long and doesn't come with a complicated setup either.
Step 3: Find a VPN Server
With your VPN set up and ready to go, you'll need to connect to a VPN server. Usually, you can find this going to Settings, Network & Internet, VPN. From there you can click, "Connect" and wait for your device to show that it's connected.
Step 4: Enjoy
Once you're all connected and ready to go, you can enjoy a connection to any website in Australia, surfing the web just like you would back home. Your new IP address will be based out of Australia, so it may also come with restrictions for the area that you are visiting.
How VPNs Secure your Privacy 🛡️
---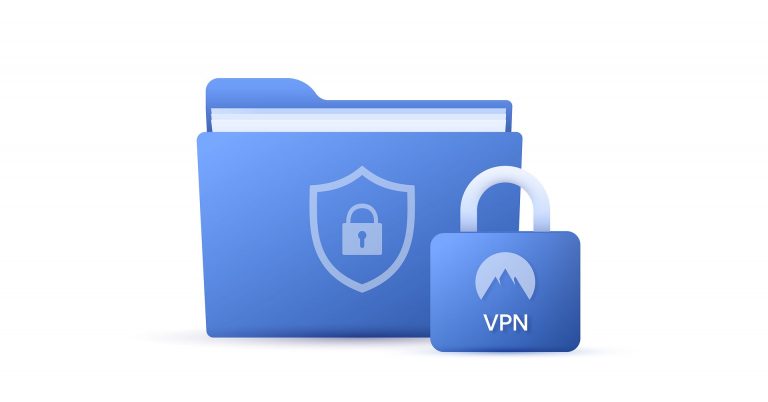 While most browsers know that a VPN is there to protect their privacy, they might not know just how it can do so.
VPNs can guarantee privacy and security in a few ways, including:
No Log Policies
Logging is a trend that websites all of the internet are using. They use the data collected to make revenue by selling it to other sites or use it to tailor content to users in order to sell more. Most VPNs stand in the way of logging and make sure that no sites can get ahold of your data while surfing.
DNS Leak Protection
When surfing the web, there is a lot of communication passed from your device. One part that's used for connection is the DNS server, which works to read IP addresses so that they can identify who's passing by.
VPNs take the place of your IP address, leaving websites unable to identify you by your IP address and unable to collect any data.
IPv6
Though IPv6 is available, many VPNs out there are still using IPv4. Because there is a difference in connection, new websites with servers that support IPv6 can get around your VPN and route through your ISP.
That defeats the purpose of a VPN and can allow websites to collect information and identify you when you browse the web. A VPN with IPv6 is your best bet, as it can ensure that none of your data is shared with the website and that it's out of sight for logging and data collection.
Some Downsides of VPNs
---
While extra security and privacy always sound great, VPNs are no perfect software. Before choosing a VPN, here are some downsides that you should consider first.
It Affects Speed
The one downside of VPNs is that they tend to affect connectivity speeds. That's why finding a VPN that guarantees fast upload times is critical, ensuring that you don't have to wait to connect.
Some Websites Fight Back
Websites are out to make money just like any other business. Because they don't benefit from traffic that they can't log, they often block VPNs. In their defense, it could also be for their safety too, though it is a downside user should be aware of.
Not All VPNs are Trustworthy
VPNs have a reputation for keeping users safe and anonymous while surfing the web but, that's not always true. Some VPNs still allow third-party sites to get access to their users' data, making it a little less anonymous than advertised.
What to Look for in a VPN 🔎️
---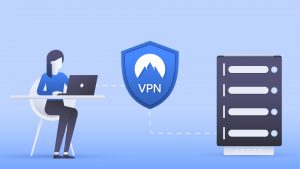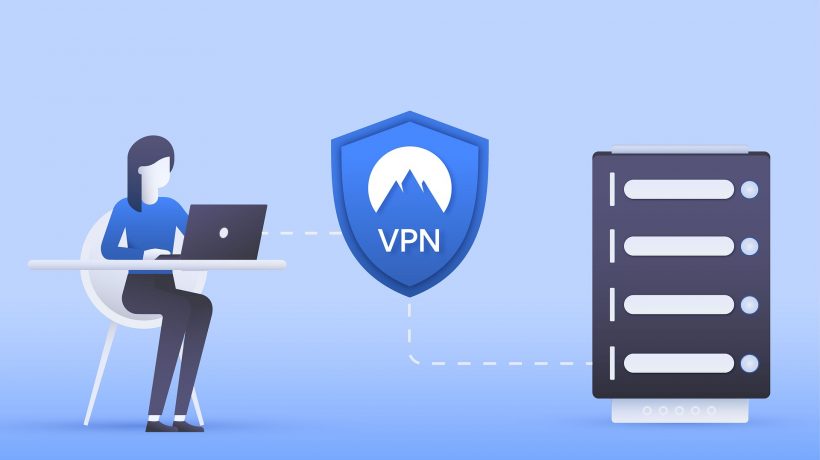 Because there are so many VPNs on the web to choose from, you may have trouble finding the perfect fit.
Before choosing just any VPN, make sure that you find one that has solid features, including:
Access to Australian Sites
VPNs do not all operate the same, with some coming with more options as far as countries. Not all VPNs provide access to Australian sites, which is why you should take steps to make sure that the VPN you're choosing has Australia as one of the countries they're accessible in.
VPN Servers in Australia 🇦🇺️
VPN servers can be located in a number of locations. The only bad thing about that is that accessing websites can come with slow connections or pages that just won't load. If you need access to websites in Australia, make sure that you choose a VPN with servers in Australia
Speed
VPNs come in all shapes and sizes, some of them connecting to networks better than others. It's a good idea to check out the speed of the VPN you're considering, checking out their speed, any limitations, and how you can get the most out of your experience.
Security 🔒️
While online, security is critical. Make sure that your VPN is equipped with security, with options for two-factor authentication and security at each layer. You can also take steps to surf safer, perhaps using a secure browser or keeping your passwords managed for safer logins.
Free VPN Vs. Paid VPN: Key Things to Consider 💡️
---
Everything that's free is tempting but, it's not always the best way to go. While there are some solid free VPNs out there, it's recommended to get them paid, especially if you're concerned with your connection speed and security.
To get a good glimpse of what you're looking at with both free and paid VPNs, here are some key differences you should keep in mind.
Free VPNs Make Money Somehow
While paid VPNs make money off of subscriptions and upselling features, free VPN providers make money making use of your data (at least most of them do).
If they're not selling your data to third-party sites, then they might be loading your screen with ads that you'll have to click off from often. If you want a good user experience, then free might not be the best choice.
Free VPNs Skip on Features
Free VPNs can get away with mediocre features because users don't have to pay for them. That means that they can easily skip on security and even get away with limiting performance, making a day of surfing very frustrating (and risky) for those who choose to go free.
Forget About Privacy
VPNs are known for more than allowing you to connect to the networks you want. They get their fame from hiding your IP address, something that many surfers like to do to increase their security.
While paid VPNs guarantee that your data isn't linked to your online activity, free VPNs can't do so and often result in websites collecting your IP address in the process.
Accessing Customer Care
When things go wrong (and online they can), it's comforting to know that users can give customer care or technical support a call. While that is possible with a paid VPN, it's not always possible with free VPNs.
When you can't get online and you're wondering why, speaking to someone that can help you with your concerns is comforting, though it could be something you have to do without if you decide to take the cheap route.
Before you Go 👋️
---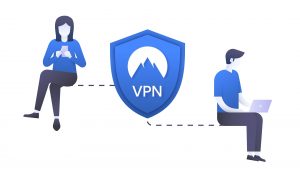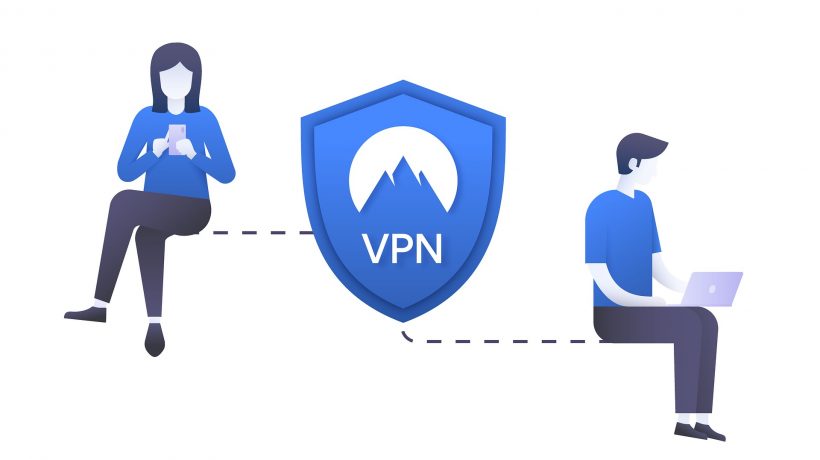 VPNs are a great surfing companion while on the web. They help to hide your information and add an additional layer of security to your network.
Whether you're in AU or trotting the globe, you can get an Australian IP address with help from a VPN.
This allows you to access Aussie sites and get access to all of your most important accounts, even if you're wandering the globe at the most remote locations.
Follow our steps and score your Australian IP address today.
---
You Might Also Like: