Disclosure: Privacy Australia is community-supported. We may earn a commission when you buy a VPN through one of our links. Learn more.
How to Set up a VPN for Smart TVs (2023)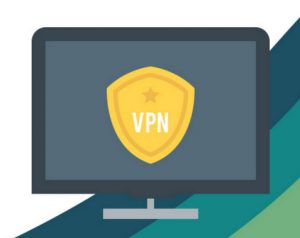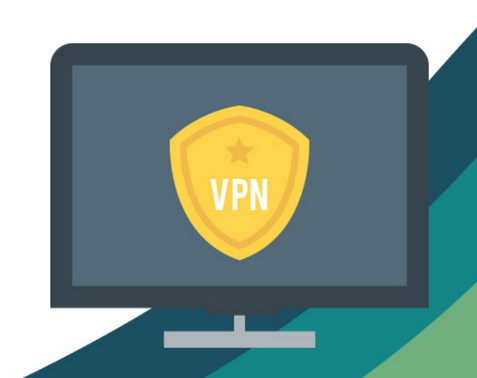 So, you finally got your Smart TV and are stoked to use it. You turn it on and get it set up only to realize that there are some apps that you can't access, bummer, right?
Well, you can, and here's how to add a VPN. VPNs are there to protect your privacy and can help you bypass some restrictions when it comes to downloading apps.
Below, we'll take a look at how you can add a VPN to your Smart TV and some issues that you need to watch for when installing.
Table of Contents:
What's A VPN Anyway?
---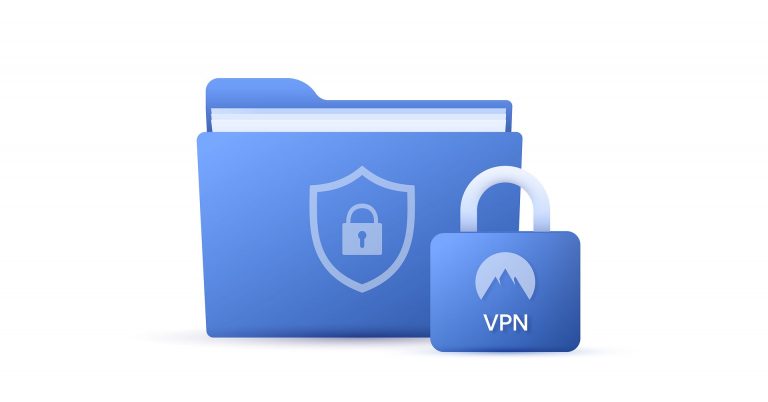 When we go online, we put ourselves at risk. Companies and cybercriminals alike are after our data, the more sensitive, the more valuable.
If you're connecting via a public internet connection (that includes most) then you could use a virtual private network (VPN) to enjoy some privacy.
A VPN will hide your IP address, leaving your activity untraceable. Not only that, but those who connect using a VPN can enjoy a secure and encrypted connection, one that makes it more difficult to attack.
It will also help to bypass some restrictions put in place on apps.
Do I Need a VPN at Home? 🏡️
---
Those who know a bit about VPNs often have the misconception that they are only for use with public Wi-Fi. Public Wi-Fi is much riskier than a Wi-Fi connection in the home, though it's not 100% free from threats.
While you surf the web, you leave traces behind thanks to your IP address. This address is used for tracking purposes and often leads to the interception of data. Without protection, you could be at risk for data interception or a data breach.
Since you'll be enjoying your smart TV in your home, it's best to do so with added security. Apart from a VPN, you should consider other key security measures, including:
How to Install a VPN on (Most) Smart TVs 📺️
---
The benefits of adding a VPN to your smart TV are endless, though it can be a task to set one up. If you're looking for an easy way, we've got a breakdown of a streamlined process meant to get you set up in little to no time at all.
Setting Up a VPN for your Smart TV (Google Play)
---
Most Smart TVs tend to use Android, which makes the installation process pretty simple. If you're used to the Android platform and Google Play, then setting up your VPN will be a piece of cake. For Android, here's how you can set up your VPN.
Step 1. Choose a VPN + Create an Account
There are a ton of VPNs out there, ranging from free to paid. Choosing a VPN should involve a look at your platform, your budget, and your current security setup, making sure that it fits your setup. There are a lot of choices out there, which is why we'll include three of our top picks below if you're looking for some options.
Once you chose your favorite, create an account adding your preferred username and password.
Step 2. Download App and Log In
Once you choose your VPN and create an account, head over to Google Play and download the app. It should be a quick download, allowing you to log in afterward with ease. Once logged in, you can mess with configurations, but be sure to do the next step first.
Step 3. Select your Country 🗺️
VPNs require you to select your country, which will depend on the apps you're looking for. If your apps are available on an American server, you'll need to connect with one in the US. If not, you'll need to connect with the server that is connected to the country of your interest.
Step 4. Find Apps you Want to Add
When you select a country that allows access to an app you were interested in, you can head over to that app and download it onto your device, enjoying access to it on your smart TV.
Using a VPN with your smart TV means that you'll score maximum safety while getting access to all your favorite shows, no matter which country they're coming from.
Smart TVs and Other Platforms
---
Not everyone has an Android, and therefore, access to Google Play. Those that have other platforms can still enjoy a VPN and add one to their smart TV, though the process is a little different. Below, we'll take a look at how you can use other platforms to add a VPN to your smart TV, starting with the most basic.
Whether you're a Windows 10 person or are all about macOS, you can add a VPN to your smart TV and enjoy the same security that you could if you switched to Android.
Connection with an Ethernet Cable
With the world going wireless, there are still some uses for cables, like an ethernet cable. This can be hooked up to one device and added to another, allowing you to share the apps and more from one to the other. For devices other than Android, here is how you can add a VPN to your smart TV.
Windows 10
If you've got a Windows 10 device, here is how you can add a VPN to your Smart TV
Head over to your Network & Internet settings
Find "Change Adapter"
Find your selected VPN
Right-click and choose "Properties"
Allow sharing with Ethernet
Connect your devices
macOS
Those with a macOS will need to do the following to add a VPN to their Smart TV
Find System Preferences and click Sharing
Find VPN and select Ethernet
Find "To Computers Using" and check Ethernet
Connect your devices
Wireless Connection
If you're more into wireless connections, there is an option for that. All you'll have to do is use your device to set up a virtual connection, connecting both your Smart TV and your VPN.
Windows 10
Those with Windows 10 have the option to set up a mobile hotspot connection between their device and their TV, and here's how it's done.
Find Network & Internet settings
Select "Mobile Hotspot" and choose Wi-Fi
Find "Change Adapter Options" and find your VPN
Select Properties and allow other users to connect
Connect your device and enjoy your VPN on your Smart TV
macOS
macOS also has options that users can use to connect their VPN and their smart TV. It's easy to set up and done with just a quick few steps.
Find System Preferences and choose Sharing
Check" Internet Sharing"
Find your VPN and choose Wi-Fi
Connect your device with your Smart TV and enjoy
Connection with Home Router
---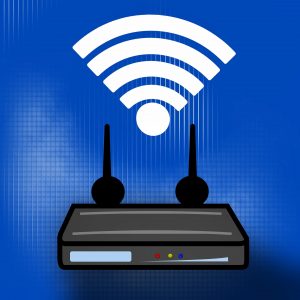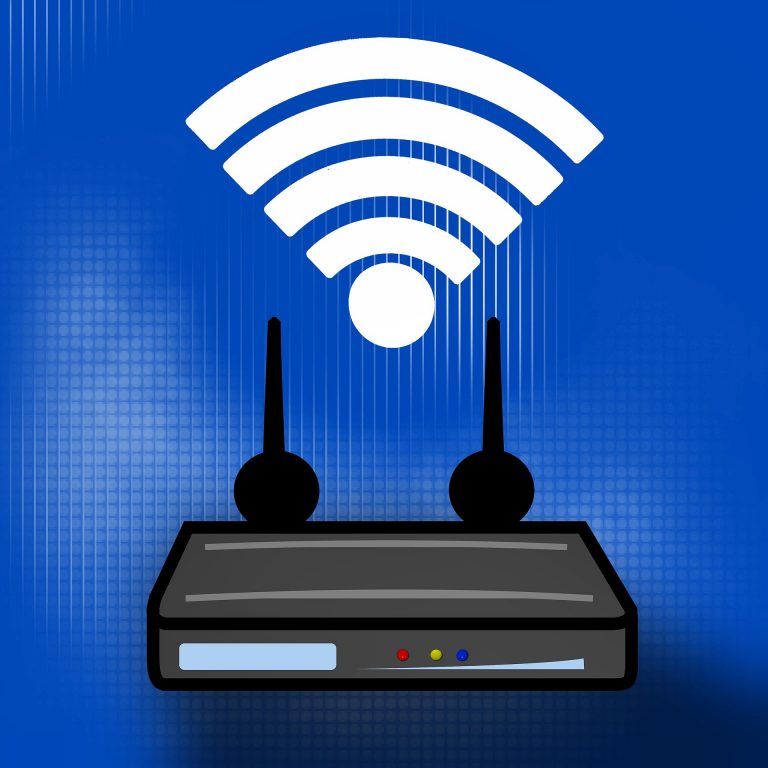 Adding a VPN to your router is a way to enjoy the same protection and privacy with all devices that you connect.
When choosing this option, it's good to know beforehand that it can be tedious, taking a bit of patience and skill to set up.
If you want to try this option, this is how you can do it.
Choose your VPN
Find your router type
Follow the instructions carefully for setting up your VPN on your router
Connect your smart TV and done!
The most difficult step in this process is step 3, though you can find a simple way to do it by selecting the right VPN. Many VPNs come with options to connect with routers and have a wizard that users can follow and connect by clicking through all of the steps.
Our Top 3 Best VPNs for Smart TVs 🔝️
---
If you're looking for the best VPNs out there for your Smart TV connection, look no further than these top three. They made our list of the best VPNs on the web, and we'll tell you a bit about why.
1. NordVPN – Best Overall VPN for Smart TVs
---
If safety and privacy are what you're looking for then NordVPN is where it's at. You'll find 2048-bit encryption, one of the most complex on the web to date, along with a dedicated IP address that's perfect for protection against some of today's most advanced attacks.
Their servers are spread out in more than 80 locations, giving you the connection and options you're looking for.
Key Features:
Top-notch security that you won't find elsewhere
Access to servers across the globe
Guaranteed IP address security

2. ExpressVPN – Best for Advanced Features
---
You can access servers in more than 90 countries with ExpressVPN. If that's not enough to spark your interest, they also have high compatibility, an easy-to-use interface, and even top-of-the-line security.
Using ExpressVPN with your smart TV is simple and comes with a ton of advanced features that you can add to your setup to enjoy the connection you want.
Key Features:
Thousands of servers to connect to
Affordable pricing
Access to advanced features

3. Surfshark – VPN with the Fastest Speeds
---
Surfshark is newer on the scene of VPNs though it's quickly gained a reputation as one of the fastest-connecting VPNs on the market.
They have a ton of connectivity across the globe and access to more than 1700 servers for users. If you're looking for a solid VPN with a fast connection, Surfshark could be the one for you.
Key Features:
Lightning-fast connections
Servers spread around many countries

Mistakes to Avoid when Setting up your VPN 🔎️
---
Adding a VPN to your smart TV isn't difficult, especially if you follow the instructions to do so efficiently. Though it's pretty straightforward, there are some things that can go wrong.
Knowing what could go wrong could help you set up your connection without issues and ensure that you have all you need to get it up and going fast. So, before you set up your connection, take a look at some of the key things that could go wrong.
Cross-Platform Mistakes
If you're familiar with platforms and how to install apps on them, there are some things that you can do to download across devices. One of them includes using an. APK file, though it's not always the best when connecting a smart TV.
Though most smart TVs operate with the Android operating system, not all of them do. If you add apps with the. APK files, they could make their way into your smart TV and do nothing, taking up key space that you could use for other kinds of downloads.
The issues don't just stop there, with the installation of incompatible apps wreaking havoc on your TV, possibly voiding the warranty, and leaving you with a device that just doesn't work.
Using DNS Services
Some providers can allow you to use DNS services, listing that as a way that you can bypass regional restrictions. While it might be able to work in some circumstances, a VPN is much better for a few reasons.
First of all, DNS services don't do the same thing when it comes to encrypting data and hiding IP addresses. If you want to enjoy more security and privacy, then a VPN is much better for your smart TV.
Another reason that VPNs are much better than DNS services has to do with the ability to connect to servers in different countries, something that DNS cannot do. With a VPN, users can connect to multiple VPNs in different countries, accessing all of the apps within that country.
Not Asking for Help
If you like to figure things out yourself, it can be difficult to follow instructions and go step by step. However, when working with devices like a phone, a smart TV, and a router, you need to act carefully so that you don't jeopardize your system.
If you're in doubt, ask for help, finding out what the issue is so that you can enjoy a VPN with your smart TV without messing anything up.
Free Vs. Paid VPN for your Smart TV ➡️
---
There are free VPNs out there, catching the attention of many that are looking for one. While there are some solid choices, you should know what to expect before choosing a free VPN, understanding that you could have to do away with some key features.
Going Free 🆓️
Of course, the biggest benefit when going free is that it's well, free. You won't have to pay a monthly subscription fee and won't have to worry about creating a budget that suits you. However, just like everything else in life, you get what you pay for, and security and privacy might not be something you want to skip on. When you go free, you can expect:
Limited Usage
When we say usage, we're talking about the amount of MB per month that you're allowed to surf with. Many paid VPNs come with unlimited usage, allowing users to always be connected with a VPN for safe and private connections.
Limited Servers
One of the big reasons why smart TV owners choose to use a VPN with their TV is the fact that they can connect with servers in other countries, getting ahold of apps and streaming services that might not be available in their area.
Though it's a key reason to get a VPN, there are not too many out there that allow users to connect to other servers that are free of fees. It kind of takes away the point of using a VPN with a smart TV, making it worth the subscription fee that comes about each month.
Limited Speeds
The more you pay for your VPN, the faster it should work and the more advanced features it should offer. With a free VPN, you may be sacrificing speed to save a few bucks, something that isn't worth it in the end. If you want seamless connections and quick uploads, you might need to go for a paid VPN.
Limited Features
VPNs are known for their ability to keep IP addresses hidden, though not all of them live up to their reputation. For example, some free VPNs are not effective at blocking trackers and will still allow your activity to be seen while on the web.
Going Paid 💰️
When going paid, there is a higher level of expectation that comes along with it. For instance, all of those who pay can enjoy the following features when connecting it to their smart TV.
Privacy
Some free VPNs make their money by selling users' data, doing that to supplement the fact that they're not receiving funds. Paid VPNs guarantee your privacy, making sure that your IP address is undetectable while surfing the web.
Be sure to choose a reputable VPN and go for one that guarantees your privacy and won't sacrifice your data to make a quick buck.
Network Security
When it comes to securing your connection on the web, one thing that VPNs do to help is encrypted data. Most free VPNs only provide the bare minimum of security, often providing just 128-bit encryption. While this is still okay for most users, paid VPNs take it up a notch, with more aggressive encryptions and other security features.
Most paid VPNs will provide a minimum of 256-bit encryption, one that is standard for highly secure sites. Instead of risking a user's information due to weak security, they ensure that all of the best practices are put in place to keep it safe.
Customer Service
Free VPNs don't make much money unless they're selling data. Even if they do, they don't typically have the resources to pay for things like customer care and technical support, two things that users need when connecting their VPN to their smart TV.
Premium VPNs go out of their way to ensure that users can get ahold of a customer care agent around the clock and that, if needed, technical support will be there to keep all things in check when it comes to setting everything up and enjoying the best possible connection with a smart TV.
Speed
Speed is everything while on the web. When using a smart TV, one of the key things that users want is access to their content fast. That means streaming and downloads, all of which take a lot longer if done with a slow connection.
Paid VPNs typically come with really fast connection speeds, using that as a selling point to get convert users from free versions to paid versions. VPNs sometimes provide a faster connection than the internet service provider, making things like streaming and downloading a breeze.
Additional Features
Paid VPNs often put the cherry on top when it comes to advanced features. Not only are connections faster but users will get access to advanced features that include things like DNS leak protection, an internet kill switch, and even multiple secure logins.
All of these features work together to create the best user experience while keeping the connection safe and privacy at a maximum.
Access to Unblocked Apps
There are a number of commonly blocked apps that only a few countries can access. A few of those that you can score with a VPN include:
Netflix
HBO
Hulu
ESPN
Sling TV
Because paid VPNs have access to more servers in more countries, it's a good way to get ahold of all of the shows and apps that you want to enjoy in your home with your Smart TV.
Before You Go
---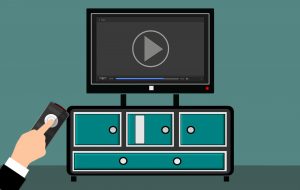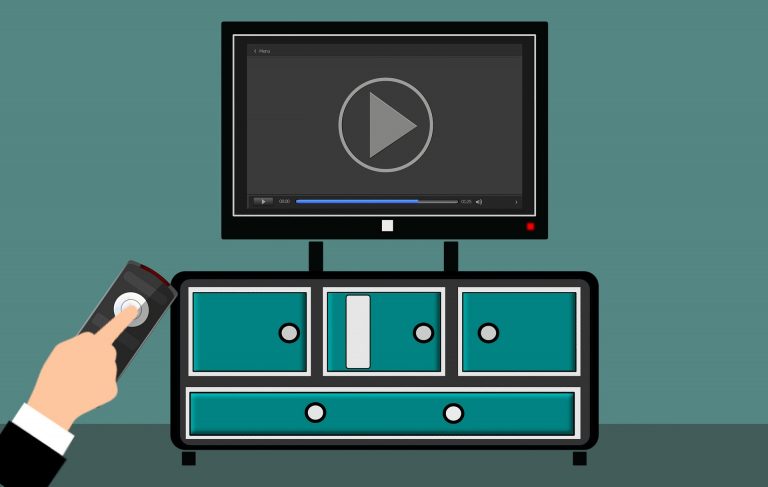 Adding a VPN to your home network is a way to boost security and privacy. With a smart TV, you can enjoy access to many apps and stream things to watch that seem interesting to you.
Due to regional restrictions, some apps and services might not be available, which is where a VPN can help.
Adding a VPN to your smart TV guarantees that you'll have access to your favorite streaming apps, doing so without leaving your IP address around wherever you roam.
---
You Might Also Like: