Disclosure: Privacy Australia is community-supported. We may earn a commission when you buy a VPN through one of our links. Learn more.
Best Mailchimp Alternatives in 2023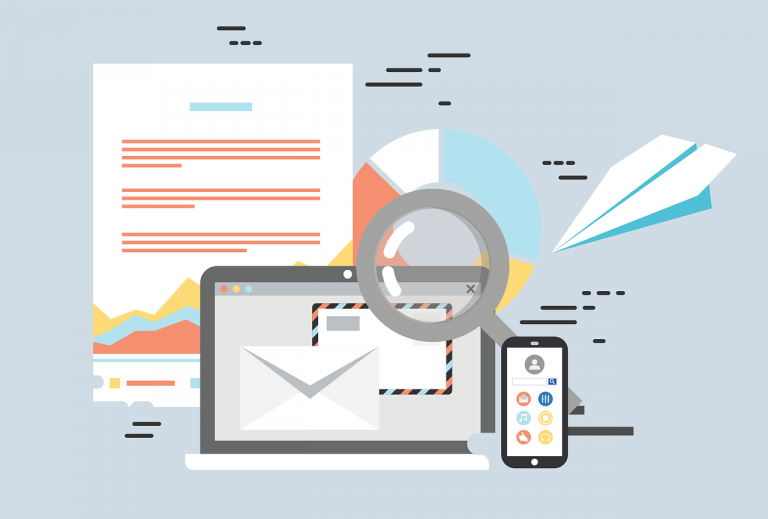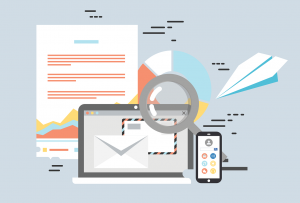 Mailchimp is the trading name of the group that owns it, a company called Rocket Science Group. This group was founded in 2001 and has mostly been dealing in an industry called "automated marketing emails".
They were one of the progenitors of email bots. But the world has changed since 2001.
Back then, not everyone had the internet. It was certainly around, but its speeds were terrible, and it was hardly comprehensively connected. Those were the days when you needed an invitation from someone with a Gmail address to get your own Gmail address, as Google didn't have enough space for everyone.
Mailchimp was a cheap and efficient automated marketing email service back in those days. But these days, it has failed to keep up with a demand for innovation. People need alternatives.
Table of Contents:
What Should a Good Automated Email Service Give You? ➡️
---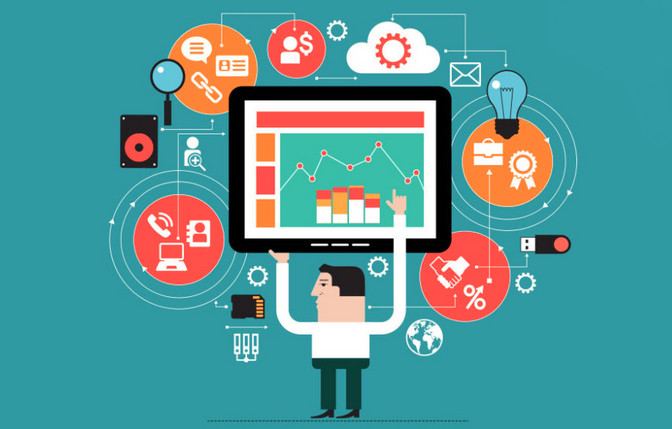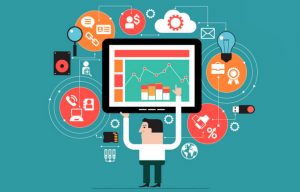 The main goal of an automated email service like Mailchimp is to get your message to a list of subscribers. But that is not the only goal. Different services will offer different tools.
There are three main ways an automated email service should support you.
Tools for User Experience
When someone opens their email, whether they are a client, a lead, or an employee looking to make an edit, the email should be aesthetically pleasing while also being easy to navigate. The problem that a lot of companies run into when designing their online marketing is that these two things can conflict.
A marketing campaign with good user experience means sending emails that are interactive, but still efficient. Customers can input information and learn more from them by engaging with them, but if you overload the emails with too many options, then engaging them in the material will become difficult.
Tools for Information
Related to user experience, sometimes a customer needs to go to your website to get more information. Sometimes you will want them to do this, as customers who go to your website are far more likely to turn their activity into profit for you. And occasionally, you will have a customer who needs help from a customer support service. Your automated emails should accommodate all of these.
Surprisingly enough, however, not every service allows you to do these things. Sometimes they allow hyperlinks and linkable assets in an email, but there will be just as many services that charge more for that. Others won't even support such nuance. That means you have to know what you're paying for.
Tools for Turning Leads into Sales
This is one of the most misunderstood types of marketing. Far too many businesses think that turning leads into sales essentially boils down to tricking a customer or forcing their hand.
But customers have a lot of businesses to choose from when they do business. They want your services. They do not want to be tricked. That means an automated email service should have the tools you need to get customers buying your products.
The Mailchimp Alternatives 🔎️
---
With that out of the way, let's take a look at the top 5 best Mailchimp alternatives:
1. Sendinblue – Best Overall Mailchimp Alternative
---
If you are looking for the complete package in modern digital marketing, then Sendinblue is the best place to start. To begin with, it does not just deal in emails.
And why would it? So many people send emails to their spam folders, even when they don't want to. There are other ways to communicate.

Sendinblue has tools for emails, Google Ads, and Facebook ads. Google Ads tend to just be the banner ads you see plastered all over websites, so that is not necessarily special. But automating a Facebook page means connecting to your customers through a social media platform that's a lot more accessible.
On top of that, it also provides SMS campaigns and landing pages for your links. This means reaching your customers in a highly personalised way, as well as giving them exactly what they want as fast as you can give it to them. In this digital age of low attention spans, that is critical.
Drawbacks 👎️
Of course, with breadth comes complexity. Sendinblue benefits a business most if they know what they are doing. Small businesses or businesses run by people that don't know much about technology will have a hard time navigating their tools. This goes to show how state-of-the-art the tools are, but it also means that you will get no help on how to set them up. Some people even have trouble finding tools.
Look carefully to make sure that Sendinblue has what you need. But also, be sure to check and see if everything it has is something that you will use. Its price is about average for the industry, making it cheap if you use every tool that it gives you, but overpriced if you only use a few of them.
Pros
Tons of tools
Connects with social media
Has free options
Cons
Many advanced options that you might not know how to use
2. Constant Contact – Best Mailchimp Alternative for Beginners
---
If you are willing to give up a little control over the look and feel of your emails, then Constant Contact is going to be the best automated mail service for you.
What you get in return is a service that anyone can use. You don't have to know a thing about graphic design, web design, or even marketing.

Constant Contact helps you craft your message with two main features: Templates, and a drag-and-drop interface. The templates help you understand what sort of messages you can send with their service.
There are actually a huge number of templates, but they are cleanly organised by their use to keep from being overwhelming. If you need to advertise a service, there is a template for that. Events, newsletters, coupon codes, you can use all of them or you can use just a few of them.
The second tool is the creation interface. You don't have to upload your own art assets to Constant Contact. You can just drag the assets you want and drop them into the templates to assemble them.
Combine this tool with the templates they provide, and you will find yourself cranking out tons of marketing tools for your business in no time. On top of this, Constant Contact also has ecommerce tools for getting individualised products in front of customers (or bringing the customers to a storefront easily).
Drawbacks 👎️
In a sort of inverse of the complexity problem that Sendinblue has, Constant Contact's simplicity will benefit small businesses owners who do not have much tech literacy, but at the same time it will turn off anyone who has enough tech literacy to make the same things its templates provide.
If you have any graphic design skills, or you are paying someone that does, then getting Constant Contact is mostly redundant. You are still getting the ecommerce tools, but at least some of the money you pay into the service is going towards something that can be covered with skills.
Only pay for tools that cover for skills if you do not have the skills anywhere in your organisation. And once you get the skills you need, switch to a service that benefits those skills, rather than sticking around one that has you paying for something you don't need anymore.
Pros
Great for small businesses
Ecommerce tools make getting products out there easy
Incredibly easy to use
Cons
You're mostly paying for ease-of-use, not super unique features
3. AWeber – Best Mailchimp Alternative for Rapid Iteration
---
AWeber can be used in a few different ways. Most of the time, you will use it to grow your business when you are first starting out. It is particularly well-suited to helping with business growth, as it features what is known as A/B testing. The idea here is that you send two different phrasings or presentations of the same message to two different groups of customers to see what works best.

You can combine these with an article fetcher and a good number of templates to make all of the classic automated email types—newsletters, blog posts, etc. And once all of that is sent out, AWeber will help track analytics on the types of responses you get from it.
What all this amounts to is a service that helps you grow by finding where your message is strongest and where it is weakest. The really special thing about AWeber is that most of these features can be used for free. There is a premium plan, but it only gives you a little more than what you get at no cost.
That means you can use AWeber alongside a different, paid service to diversify your work even more.
Drawbacks 👎️
When a product is free, you really have to find a reason to not like it. Most of the time, that reason comes down to the time investment required for that product over others.
AWeber provides you with a lot, but it is pretty intensive and unintuitive to make use of some of it. It will collect data for you on how different iterations of your message performs, but it will not organise that data for you and it won't tell you how to respond to that data.
As a result, it is easy for an inexperienced business (or an inexperienced businessperson) to misinterpret the data or act incorrectly on it. Just think about all the people trying to interpret marketing data across the world. They get it wrong all the time. You have to be keenly familiar with your industry to really make the right call on which way data might go, meaning AWeber's best uses are niche.
Pros
Collects a good amount of data
Free to use for the most part
A great help for growing business
Cons
Requires a good amount of expertise to use properly
4. Omnisend – Best Mailchimp Alternative for Ecommerce
---
Easily the most common type of business to seek out Mailchimp alternatives is Ecommerce businesses.
The really funny thing about this is that not all Ecommerce businesses know that they are Ecommerce businesses. Etsy stores are Ecommerce businesses. Self-published authors are Ecommerce businesses.

Just about anything that sells anything online, whether tangible or not, can make use of the tools provided by an ecommerce Mailchimp alternative. So, what does Omnisend do that's so special?
A surprisingly complex task that Omnisend helps businesses with is discount generation. That means it generates an email that provides a "unique" discount to a customer, as well as informing them of the other deals being offered at your online storefront. Obviously, the deal you're sending them is temporary, larger than average, and within the bounds of what is acceptable for you.
But at the same time, that deal is not the end goal of your message. The end goal is that it provokes interest from the customer and informs them about the other sales. The issue with this kind of email is that it is actually pretty complex to create. You have to have a unique coupon code, copy for the ad, and sometimes a countdown timer to when the coupon code expires, all without making the file size too big.
Omnisend can do all of this. It can also make use of these things like those A/B testing protocols and automated marketing workflows to respond to seasonal sales.
Drawbacks 👎️
While putting in the work definitely pays off, Omnisend is one of the more complex Mailchimp alternatives out there. The depth it provides is insane, and a smaller business will likely get lost or fail to find a use for everything it offers. Everything it puts in front of you is individually easy to understand, but taken altogether it requires a lot of knowledge to really tie up with a neat bow on top.
This is another automated service that will not feel automated until possibly months or years after you use it. And the reason is simple: You have to do a lot of work to account for every possibility it can prepare for. That is already on top of making sure none of your material is too large or complex.
Pros
Offers some of the most complex forms of marketing
Also connects to a huge number of SMS networks
Integrates complex data sets into analytics
Cons
Another automated mail service that takes a lot of work and expertise to use properly
5. HubSpot – Best Mailchimp Alternative Website Builder
---
Your business might be starting up. It might also be expanding, introducing a new feature, or releasing a new product.
There are a million reasons why, but it is a common occurrence: You need a new website. But more than that, you need to be able to integrate your new website with your marketing.

It seems like an impossible task. Imagine you have 15 different types of emails you send out to customers. Does making a new website mean hand-coding every single one to present itself differently?
HubSpot is special because it allows you to both build a website with its tools, as well as integrate that website into your automated marketing. That means obvious things like linking it and its banners and features to emails. But it also means incorporating automated response queries and chatbots into both the marketing materials and the websites themselves. It's practically two services in one.
The number of growth tools is dizzying, and they all work for basically any size of business.
Drawbacks 👎️
While most of these services have gone between being cheap and only costing a little more than ten pounds per month, this is the first that costs more than twenty. The cost is not exactly prohibitive at first blush, but it has one issue: The cost per subscriber on top of that.
This is essentially the cost of doing business with such a comprehensive marketing platform: The more attention your business gets, the more valuable marketing becomes for you. Not everyone enjoys this process of getting "punished" financially for being successful.
But it also means that if you are not a huge business, the service is a lot cheaper.
Pros
Website builder that works for all levels of business
Easily integrate your website into your automated marketing
Lots of other automated tools for making both the marketing and the website more responsive
Cons
Costs much more than most Mailchimp alternatives
Why is Mailchimp Out of Date? 🤔️
---
Understanding why Mailchimp is out of date is critical to understanding why these alternatives are valuable. And, in a way, it will help you understand what your business needs out of a similar service.
Think of advertising methods like a billboard next to a highway, or a poster on the side of a building. What are the limitations of these methods of advertising? For one, they are static and unchanging. If a million customers walk by them, their message will be the same unless they are replaced.
They are also stuck in a fixed point. Someone might need the services these advertisements are selling, but they never know the service exists because the message isn't getting to them.
And last of all, there is only so much paper and so much physical space in the world. The simple presence of that scarcity means that putting a piece of paper up on a physical space costs money.
These three limitations—homogeny, location, and reproducibility—are exactly the limitations that technology has the ability to overcome. And they are exactly what Mailchimp isn't doing.
Let's revisit those three limitations and examine how a modern automated email and marketing service might address them, as well as what Mailchimp is doing about them.
Homogeny
Something that is "homogeneous" is "the same throughout". There is a value to your marketing being iconic and ubiquitous. But many businesses have floundered believing themselves to be iconic when, in reality, their marketing was repetitive.
That is why so may automated marketing firms use procedural generation. They have countered the homogeny of old marketing by reinventing their marketing with machine learning.
Meanwhile, Mailchimp struggles to let you personalise the messages you send to customers of one group, demographic, or even an individual customer. Homogeny drags them down.
Location
Technology has allowed everyone to exist in the same digital space. And in this sense, Mailchimp might seem relatively modern. It does allow your marketing and mailing lists to interface with data collected through Google ad sense, after all.
The issue is that those are exactly the kinds of mailing lists that get caught by spam blockers. Other automated mailing lists collect their data through more complex means, allowing them to go to a customer's email folder rather than their spam folder.
Reproducibility
You would think that there is no way to mess this one up. Nothing on the internet takes up space. It is all a matter of constantly miniaturised bandwidth. The mistake Mailchimp makes is that it charges for this space by increasing your rate relative to how many subscribers you have, even though there is no scarcity. Back in the days of AOL and Compuserve, people could be fooled into paying for this.
Nowadays, it is unthinkable. An overwhelming majority of automated mail services keep your rate the same whether you have ten subscribers or ten thousand.
Conclusion 📧️
---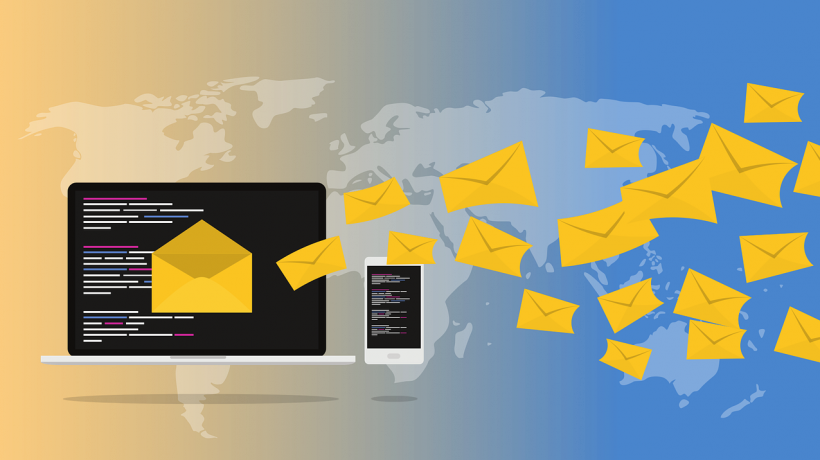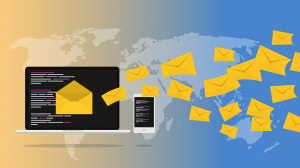 The whole reason why Mailchimp is lagging behind is because it refuses to expand into the future. Online marketing in the past was all about emailing people and throwing ads in people's faces.
But people of the present have learned to tune out ads and send emails to their spam folder. You need something more engaging. And that means looking towards the future: Social media, automated chats, and personalised deals are some of the best ways to make a customer feel special without altering your business that much. And that is what these automated marketing and mail services offer to you.
---
You Might Also Like: