Disclosure: Privacy Australia is community-supported. We may earn a commission when you buy a VPN through one of our links. Learn more.
Best Internet Monitoring Software in 2023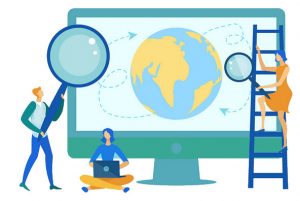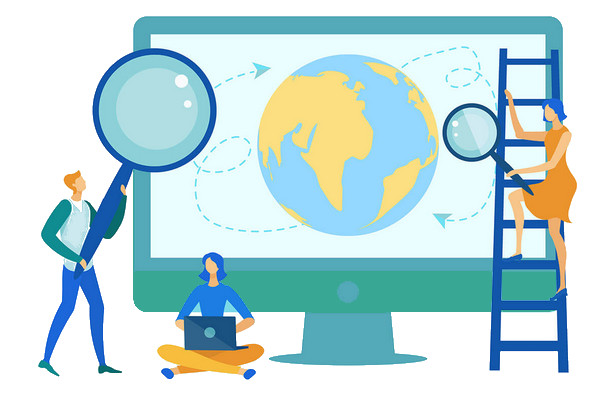 With the internet becoming consumers' preferred method of shopping and more, businesses need to keep their presence constant.
That means making sure that their website is up and accessible, allowing customers to access it at all times.
Internet connection monitors help companies keep track of their connection and help them keep track of any failure conditions that come up.
Not only do internet monitors help productivity, but also help to keep networks stable and strong.
If you're looking for an internet monitor to help learn about your online performance, we've got 10 of the best internet monitoring software below.
Table of Contents:
What is Internet Monitoring Software? 🖥️
---
Internet monitoring software is a type of software that is used to detect internet activity within a network. They are used to show how fast the page uploads, how much traffic is coming in and even used to help companies improve their online presence.
The importance of keeping a webpage up and running online is critical, as each second that passes is an opportunity for an influx of traffic. That's why companies should have something that helps them see how their webpage is behaving online, using it to help them improve performance and maintain customer satisfaction.
What To Look for in an Internet Monitoring Software 🔎️
---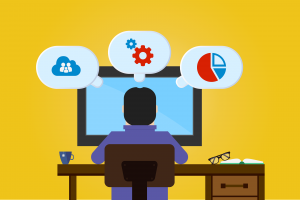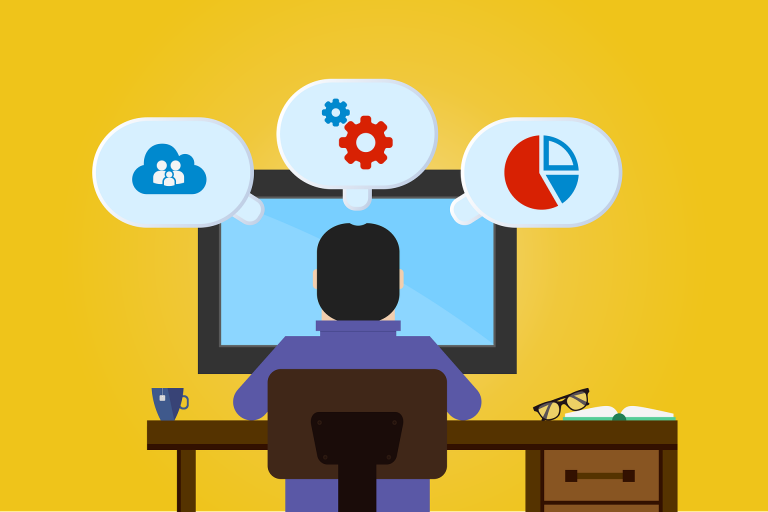 When it comes to finding an internet monitor, a simple internet search will reveal hundreds of options.
Just like anything on the market, not all of them are created equal, with some much better than others.
When searching for an out list of the 10 best internet monitoring software, we looked for those that had:
The ability to test internet connections across the globe
An indicator for response times
Tools and services that are simple to install and interpret
The ability to tell where connection issues were coming from
A free trial to try out services before you buy
An affordable price
Now that you know how we picked them, let's move on to which ones we picked and why.
10 of the Best Internet Monitoring Software on the Web 🔝️
---
Below, we've lined up 10 of the best monitoring software on the web. We'll not only tell you a bit about them, but also point out some key features and pros and cons that you can expect if you choose them as your internet monitoring software.
1. Pingdom from SolarWinds – Best Overall Internet Monitoring Software
---
Pingdom doesn't even have to be installed into your system to work, taking a look at your system from the outside to monitor performance and activity.
You can access it from your browser and score a look at your personal dashboard, using it as a way to see how your system is doing around the clock.
Key Features:
Uptime monitoring from sites across the globe
Full-stack operation performance
Alerting system
Test servers in more than 50 locations


With more than 60 locations to monitor from, Pingdom can give you a detailed glimpse into your system and tell you exactly how it's performing at all times. Without having to install any software, users can enjoy the same speed and performance on their end while monitoring for key stats for performance.
Servers that spread out over more than 50 locations test connection and uptime around the globe, ensuring that websites can reach their max potential when it comes to availability for customers. When there are any stats that deserve attention, the alerting system will make users aware, helping them get to the bottom of the issue.
Users will know that all of the reports they receive are accurate, as Pingdom uses another source to check for false reporting. Different users can gain access to reports and work together to increase performance and uptime no matter where they are located.
Pros
No installation needed
Simple external monitoring
Tests sites around the clock from more than 50 sources
Alert system is available via secure email, text, and more
Cons
Trial period is a bit short (14-days)
2. DataDog – Best Cloud-Based Internet Monitoring Software
---
DataDog is a cloud-based monitoring software that examines traffic on both local and remote networks.
It has the ability to hop between networks, checking how internet and connection and performance are doing from multiple locations. Installation is quick and simple, and results are found in a customizable dashboard.
Key Features:
Validates all HTTP requests
Includes front-end and root cause analysis
Access to real-time metrics and logs


Measuring internet connections and traffic flows with DataDog is simple. Users can customize their insight with help from a dashboard that's 100% customizable. It scans all network activity and will send alerts when something isn't working quite right.
Apart from checking connectivity, the monitoring software will also take a look at all devices connected to a server, doing so as a way to ensure that all connections are secure.
At any time, users can log in to their accounts and check out life traffic flow data and other useful stats. Using these key findings, users can have a better idea of how they can improve their online performance while creating a better user experience.
Pros
Easy install and won't crowd up computer space
Great pricing options and advanced features
Short resolution times
Validation of all HTTP requests
Cons
Short trial period
Pricing can get high for adding advanced features
3. Paessler Internet Monitoring – Best All-In-One Monitoring Software
---
Paessler went above and beyond when creating their internet monitoring software, adding some killer features that you won't find anywhere else.
Instead of one sensor that watches over your entire network and connectivity, there are many different sensors, keeping a close watch on your connection and performance around the clock.
Key Features:
Rapid response times
Unmatched connection speed monitoring
Alerts when performance is slipping
Full-stack monitoring that captures the entire network
By placing sensors throughout your network, Paessler works to create a detailed report about the health of your system and how it's responding in real-time. From availability checks to an in-depth test of your performance, Paessler will have it all ready in a detailed report that you can find right from your dashboard.
If there is any disruption in your performance or connection, you'll get an immediate alert, one that will show up via SMS or email. Users can take a look at their own website and even check the connection status of other sites, using it as a way to compare and ensure that their performance is competitive with other websites out there.
Pros
Complete flexibility, with options to monitor all across the web
Pricing that's scalable, giving users the ability to pick the coverage they need
Alerts can be sent to either SMS or email, selecting who gets notice of slowed performance
Interactive dashboard with real-time stats that show how well a system is performing
Multi-use platform perfect for internal monitoring and more
Cons
Some features are complex to set up
Analysis and reports can take a bit to get used to
4. Outages.io – Internet Monitoring Software with the Most Choices
---
Whether you want a hardware or software version, you can find them both with Outages.io. It's compatible with several platforms including Windows and Linux, working to monitor sites and check connectivity.
When performance issues are found, users will get a notification right away, able to take measures immediately to get things back up and running quickly.
Key Features:
Hardware and software versions are available
In-depth monitoring
Connectivity and performance are monitored in real-time
Quick response time

Whether it's remote sites or cloud services, Outages.io works to keep an eye on performance and ensure that it's not slipping at any time. Users can access the dashboard where they will find up to the minute info about their connectivity, along with performance and issues that need attention.
Users won't have to search and dig to get to the bottom of the issue, with a detailed look at where connectivity is faulty for a quick fix. The control panel is located in the cloud, where any IT professional can tap in from wherever they are and fix any errors with connectivity that might pop up.
Pros
Users can choose either hardware or software
Compatible with several platforms
Quick identification of low-performing websites
Real-time monitoring of network and connectivity
Cons
All the elements can take time to figure out
Short trial period
5. NodePing – Largest Network Base for an Internet Monitor
---
With NodePing, you'll find a minute-by-minute look at your websites, keeping them neatly displayed on your dashboard for a quick and simple look at what's going on.
NodePing comes with capabilities to monitor up to 250 websites, creating a full coverage look at your network, no matter how large it may be.
Key Features:
SSL checks
Minute-by-minute monitoring
Highly configurable
Interactive dashboard

NodePing doesn't put a cap on many things and offers all users a chance to build the coverage they need. Users can grant access to as many members as they want, using that as a way to ensure that someone will always be around in case things aren't working properly.
Unlike other systems, NodePing doesn't just work to check for performance and monitor for key issues but also works to provide the issue that's dragging down performance so that users can get to it and fix it quickly. There is no need to install any software, with access directly to the cloud.
All notifications are sent to users via SMS or email, providing details about the performance, the connectivity of the website, and the issue that's causing performance to drop. All monitoring then makes its way to the dashboard, where users can create reports and use them to make better fixes for enhanced user experience.
Pros
SSL and encryptions are checked at all times
Subscription includes a ton of features, all for one affordable price
Alerts sent via SMS and/or email
Cons
Some graphs are advanced and difficult to decipher
Tends to be more useful for IT specialists
6. Uptrends – Monitoring Tool with the Best Reporting
---
Uptrends is a completely remote service, so there is no need to install software for it to start monitoring connectivity. Monitors work to check connectivity and more in any location, even those that are up in the cloud.
Uptrends not only monitor the activity and performance of users' websites but also take a look at others to check for competitiveness.
Key Features:
SSL checks
Monitoring of other sites
Quick alerting system
Uptrends works to monitor your sites each minute, taking a look at performance and connectivity and reporting it right to your dashboard. From there, you can tweak information, take a look at trends, and see how your website stands up to the competition.
Everything is customizable and there is no limit to the number of accounts that can be added, giving access to associates across the globe that will be there to fix issues when they arise. All alerts are instant when performance takes a hit, sent to users via email or SMS.
Apart from checking up on performance, users can enjoy detailed information about all of those that come and visit the site, seeing how traffic behaves, what load times they experience, and how the site works on mobile devices.
Pros
No installation is needed to start monitoring
Checks are available from multiple locations
Takes a look at other sites too to compare the performance
Monitors traffic and their behavior
Alerts are sent to many different devices and users
Cons
Can be difficult to navigate at first
Graphing could use an update
7. StatusCake – Fastest Internet Monitoring Software
---
StatusCake takes a look at performance to determine the issue of low connectivity or performance issues.
The ability to identify the issue that's causing the drop in performance makes StatusCake a good choice, especially for those with lots of websites to cover and little time to spare.
Key Features:
Tests are performed from more than 28 locations
There is a free version available
Servers for StatusCake are placed all across the globe, giving users insight into their site's performance and how visitors are accessing their website. The one downside with this software is that it only supports Linux, with all other platforms not compatible just yet.
Apart from checking performance and connectivity, StatusCake also takes a look at Ping, HTTP, SSH, and TCP, ensuring that all are running smoothly. As the software works to monitor websites, it provides live feedback on site performance and adds all issues found on the dashboard for a detailed look at what users can do to fix it up.
Pros
Cloud-based, perfect for monitoring at any time from any location
Great user interface that's simple to use
Monitoring can be done from servers all across the globe
Cons
StatusCake is best for smaller networks, not really cut out for huge companies with multiple complex websites
8. Uptime – Internet Monitor with the Fastest Response Time
---
Uptime is another internet monitoring tool located on the cloud, giving users the opportunity to check the status of their website and its performance from anywhere.
Not only will Uptime check the availability of sites but will also take a look at load speed and other critical factors in keeping the performance running smooth.
Key Features:
Response time monitoring
Rapid alerts
Access to user visitor history and behavior

When there is an issue spotted, Uptime will work to alert users, giving them enough time to step in and patch things up to get sites back up and running smoothly. Apart from checking on connectivity and more, users can also enjoy smooth surfing with access to user history and activity, as well as system checks.
Uptime offers a number of different subscriptions, all of them made to help users choose their favorite features to get the most out of their monitoring for their website. With servers all across the globe, users can find their highest traffic, tweaking their services to give all their visitors a better online experience.
Pros
Cloud-based service that's perfect for monitoring both on-site and off
One-click testing of load speeds
Easy for non-technical users too
Cons
Some features are costly, adding to the subscription cost
9. Dynatrace – Best SaaS-Based Monitoring Tool
---
Performance tracking with Dynatrace is on a whole other level, looking at all the most important numbers.
With the numbers and other information collected, Dynatrace will instantly compare every single element collected, detailing it into a useful report for users to check on their site's performance.
Key Features:
Next-level performance monitoring
Uptime monitoring
Visitor tracking and reports


When visitors come to your site, Dynatrace is there to monitor their every move. One of the key reasons they do that is to help you enhance your user's experience, seeing how long they visit and what kind of load times they are experiencing when they do. Not only is it a great tool for monitoring, but also for marketing too.
Though it's a cloud-based service, there are a few things that users will want to download onto their system, including OneAgent. OneAgent will work to provide users with the most updated and accurate stats, collecting each minute to increase the visibility of performance.
Pros
The user interface is one of our favorites
Provides the cause of dragging performance
Operates with both Windows and Linux
No on-premise servers needed
Cons
On the technical side, not recommended for rookie users
Better for larger companies with complex infrastructures, not made for small businesses
10. Uptime Robot – Internet Monitor with the Best uptime
---
From free to paid, Uptime Robot is there with a plan to fit every kind of website.
Free versions provide a detailed look at your website's performance every 5 minutes, while the paid version monitors in real-time, with results updated each minute. Whichever fits your budget, you're sure to have features you can use at a price you can afford.
Key Features:
Rapid alerts when performance dips
Quick response times
Subscriptions to fit all budgets

Not only can you use Uptime Robot for alerts when your system isn't performing at its best but, you can also set up alerts to send you a message when performance dips below a certain number. Even if you do choose the free version, you're still getting coverage, with more than 50 monitors available to you.
Uptime Robot is simple to manage and comes with a number of tools that are perfect for monitoring the way you'd like. Users can click into their dashboard at any time to get a peek at how things are going and even run reports that detail performance to use for enhancing their connectivity.
Pros
Free version with plenty of solid features
Customizable alerts
The free version starts out with 50 monitors, with options to add more with paid versions
Interface that's simple to use
Cons
Some advanced features only available for a fee
Reporting options are not up to par compared to the competition
Common Network Performance Issues 🤔️
---
The impact of the web on the world has been immense. Nowadays, it seems like we can't live without a connection, accessing all of our key accounts and more online. For that reason, it's always good to be up and running (and fast at that), making sure that visitors can find you.
To ensure that your connection stays strong, take a look at these common issues that drags down performance, and how you can avoid them.
Outdated Tools
If you have software or hardware that's your old, reliable friend, it may be time to put it to rest. Not that it wasn't great, it's just that the web is constantly changing, doing so in the blink of an eye. With each update that software, hardware, and networks get, old and outdated tools and software lose their effect, and can actually create vulnerabilities, exploitable by cybercriminals.
Keeping your system running smooth and keeping performance high requires updated software. Not only will a quick update boost performance but it will also ensure that your system is secure and running like a dream, so be sure to update often.
Malicious Traffic
The web can be a dangerous place, filled with attacks that can wreak havoc on your performance. These attacks can include anything from phishing to dedicated denial of service (DDoS) and more. When you notice a hit to your performance, you should make sure you know the reason, ensuring that it is not an attack.
If it is, you'll need to take steps to stop the attack before it can spread into your system and cause damage. The more time malicious traffic and activity is left to roam around within your network, the more issues it can cause.
Network Configurations
Building an infrastructure that works well and provides peak performance can be a challenge. There are a lot of factors that go into creating a well-oiled network, taking a knowledgeable expert to get the job done.
With anything from a typo, to a misplaced item, to outdated code, the performance of your website can take a hit. When you suspect that your network is experiencing a network error, it may be necessary to check your infrastructure and configurations to ensure everything is properly set.
Insufficient Bandwidth
This is a mistake that's committed by many new companies, as they are unsure how to gauge their online presence. They are unsure how much traffic they may get and not sure how much bandwidth they will need in order to accommodate it.
Without carefully planning the necessary bandwidth for high performance, websites can suffer and take forever to load. If that's the case, you're likely to lose traffic, as no one likes to sit around and wait on networks. It's worth it to monitor traffic and adjust bandwidth accordingly.
Data Collection Overload
While data is a powerful metric to keep track of, it comes in at large amounts around the clock. Its presence is all around and makes it difficult to manage without advanced tools. If you're noticing that your performance is struggling, it may be worth it to take a look at how you're managing data.
Data management is an integral part of having a website online, requiring that it's not only collected and secured but also stored safely.
High CPU Usage
When your Central Processing Unit (CPU) is hard at work, your performance takes a hit. CPU usage is tied into a lot of things, most of them dealing with automated processes and tasks. When networks are overworking to provide a streamlined process for visitors, CPU will increase, and performance will decrease.
To fix this issue, it's worth looking into better configurations, larger infrastructures, and more innovative tools that take pressure off of your CPU.
Getting the Most out of our Network Monitoring
---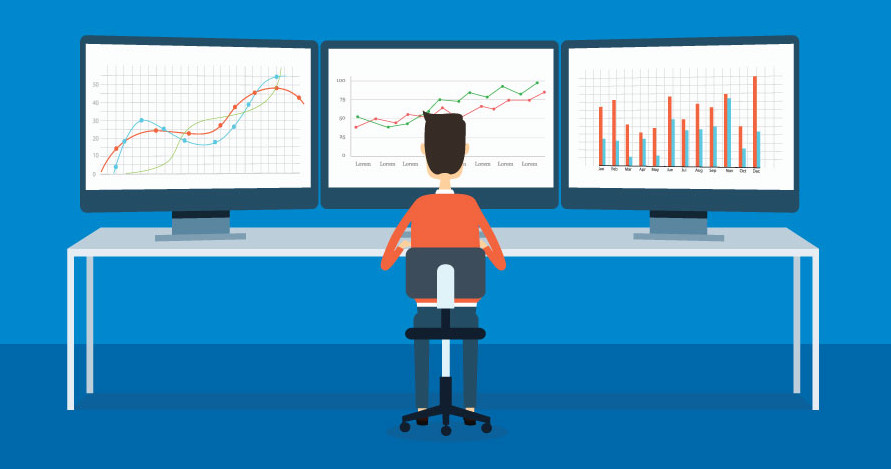 Because performance is so critical, it's worth getting the most out of your monitoring tools.
Visitors won't come to a site that doesn't load or that gives them a slow and unpleasant experience, which could reduce overall sales and traffic.
Below, we've got some ways that you can get the most out of your network monitoring, using it to improve your online reputation.
Go Basic
There are so many web monitoring tools out there that it can be difficult to choose the best one. Because there is a lot that goes into it, it's recommended to start basic and build up as you figure out your network.
Going with a complicated infrastructure and monitoring tool set up right off the bat is like asking for trouble, so take it little by little and add on gradually.
Don't Forget to Expand your Search
It's not just about how your website is performing but it's about how far it reaches within the world wide web. Because sites are accessible to visitors in multiple areas, it's recommended to check regions too.
You want visitors that are coming to your site from all over to have a great experience, using the help of network monitors to show you how your site is doing wherever visitors are coming from.
Check the Competition
Some network monitors will allow you to check in on the performance of other websites too, using that as a comparison for how your site is performing. Use comparisons as a way to see how you stand up to the competition, making adjustments where you can to make sure you are up to par.
Check Speed
We cannot stress enough how critical your upload speed is. The last thing that visitors want from a site is to wait forever for it to load, with some clicking off and heading right over to another better-performing website.
Network monitors can help you keep track of your speed, letting you know whether or not you need to make key adjustments to increase your speed and give your visitors more of what they are searching for.
Visitor Behavior
Last but not least, always be sure to take a peek at visitor behavior. Not only is it critical to know how much traffic is coming your way but also how they are behaving when they come to your site. Are they clicking away fast or perhaps more interested in one part of your page more than others? All of these are critical to building a site visitors will love to stop by.
Monitor your Performance, And Improve your Web Presence 💡️
---
Nothing runs internet traffic away faster than a slow-performing website. Make sure that yours can stand up to the competition by monitoring your performance and your online visitors with help from an internet monitoring software.
Once you have a look, you'll understand better how you can increase performance and keep visitors coming back for more.
---
You Might Also Like: