Disclosure: Privacy Australia is community-supported. We may earn a commission when you buy a VPN through one of our links. Learn more.
NordVPN Vs Private Internet Access (PIA)
Getting the best VPN service never happens by chance.
Typically, it is the result of exhaustive research that compares things like the country in which the VPN is headquartered.
As well as the speed of the VPN and the network of servers.
Perhaps most importantly, customers need to know whether or not their data is safe with that VPN. Is the provider likely to share any information they gather or do they truly adhere to a strict "no logging" policy that promises total anonymity to the user?
It's not easy for the average consumer to spend a great deal of time comparing the various VPN providers. That's why comparisons like this one are so important. We're pitting two relatively well-known VPN providers in a head-to-head competition where only one can emerge victoriously.
Let's take a closer look at NordVPN vs. Private Internet Access or PIA.
See related: NordVPN vs ExpressVPN
An Introduction to NordVPN
---
Based in Panama, this is one VPN that truly sticks to a "no logs" policy.
This makes it extraordinarily popular, and speed tests reveal some impressive results.

Additional valuable features include ad-blocking software, 24/7 live support via chat, servers that permit TOR-over-VPN use, and configurations for double VPN. Their 30-day, money-back guarantee further is commendable.
An Introduction to PIA
---
People looking for a basic, inexpensive VPN may be satisfied with Private Internet Access.
It is based in the United States, which many people will recognize as a drawback since this country is part of the Five Eyes Network.

PIA's refund policy is less generous than Nord's, stretching to just seven days. Moreover, PIA's customer support appears to have deteriorated in recent months.
Comparing Jurisdiction
---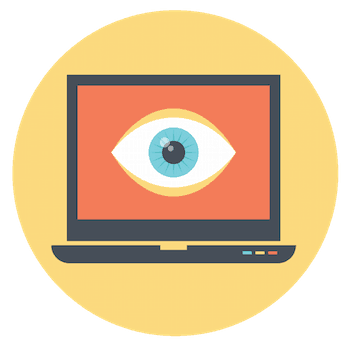 NordVPN unquestionably has the advantage here. It's based in Panama, a country that's not a part of the Five Eyes, Nine Eyes or 14 Eyes Networks.
Compare that with PIA, which is based in the US. The US is a part of all of these spy networks. This means that intelligence data derived from spying on citizens may be shared with authorities.
Essentially, these networks make it possible for the spy agencies of one member nation to look in on the online activities of citizens in other member nations.
They can do so legally thanks to agreements between the members.
While U.S. law restricts American spies from acting on their home territory without probable cause, warrants and other legal niceties, a spy from Australia doesn't have the same restrictions.
If Australia happens to get its hands on some useful information regarding the online activities of U.S. citizens, they share it with the American authorities who may then take action.
Of course, the reverse also is true. When U.S. spies discover data concerning Australian citizens that may be of interest, it's shared with Australian authorities.
Accordingly, a US-based VPN may not be able to protect its customers from government encroachment. Such a VPN also is subject to American laws concerning data retention as well as sharing that data with authorities.
By contrast, Panama has no such data retention laws. They also are not a party to international spy agreements that would compel them to share data with other nations. This makes Panama an excellent choice for hosting a VPN.
Which VPN is Faster?
---
No matter how you spend your time online, VPN speed is critical. Slow speeds interfere with browser performance, leaving you with page-load speeds that lag. Have a look at the VPN test results below to identify which service is faster.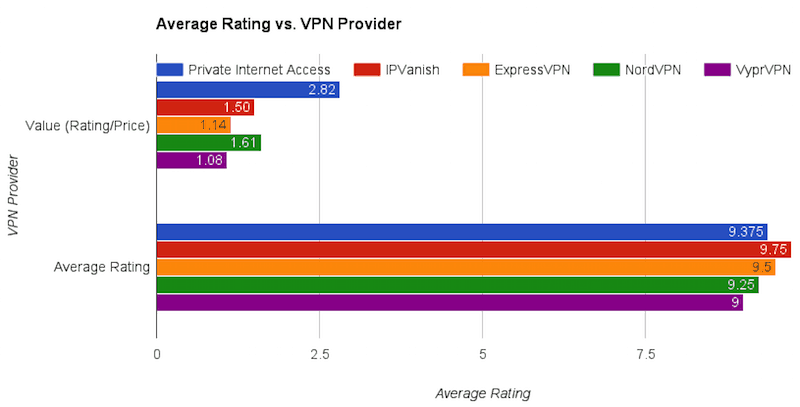 NordVPN provides a robust network that doesn't fluctuate too much. It helps that Nord automatically connects users to the least congested server in the country of the user's choice. A less crowded server always translates to faster browsing.
Nonetheless, NordVPN's speeds were not impressive. Downloads while using a server in Tokyo measured just 1.05 Mbps. The best result was achieved in Amsterdam with a download rate of 16.36 Mbps.
PIA's speed test results were better. The download rate in Tokyo was 13.74 Mbps, and in the Netherlands, it was 20.38 Mbps, which was the fastest speed for PIA. The initial connection is where PIA seems to lose most of its speed, though its consistency was good across the board.
This means that PIA has the edge for speed, but its access to streaming platforms is unpredictable at best. Accordingly, users may still prefer the more reliable NordVPN when streaming.
Which VPN Has the More Extensive Network?
---
When it comes to ensuring great performance, network size and distribution are of the utmost importance. The more servers a VPN offers, the less crowded each of those servers is likely to be.
Moreover, it is desirable to have a good geographic distribution of servers so that no matter where customers may be in the world, they can find a relatively close server. This ensures faster performance, but it also means that users have far more choices when they want to spoof their location.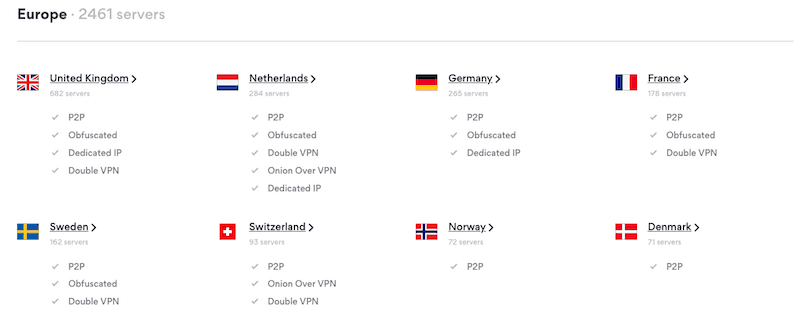 NordVPN is the hands-down winner in this category, with its more than 5,100 servers located in 60 different countries. PIA boasts just over 3,100 servers placed in 78 countries.
Comparing Security
---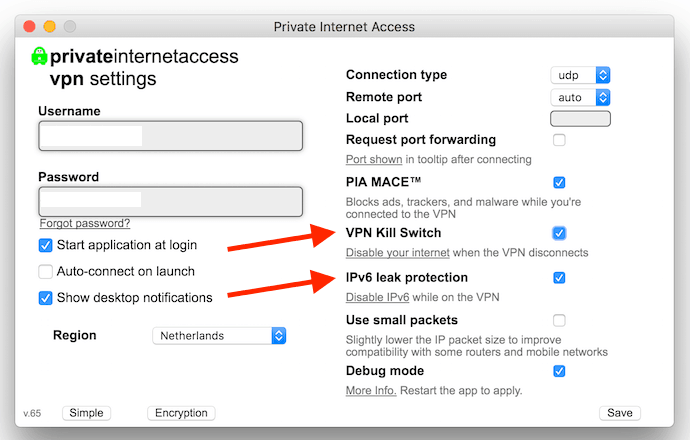 Security is the main reason why people use VPNs.
More and more people are interested in VPNs due to security concerns and the number of headlines about cybersecurity risks hitting news sites almost every single day.
In this category, it's impossible to beat NordVPN. They have a reliable policy against logging, and their encryption is top-of-the-line as you'll get OpenVPN protocol and AES 256-bit encryption.
Moreover, Nord enables double VPN and includes CyberSec, which helps users avoid botnets.
Testing further revealed that NordVPN had no leaks.
There's no double VPN with PIA, and the default connection uses AES 128-bit encryption. Still, you can choose AES 256-bit encryption, and you also may choose MACE, which is not as good as Nord's CyberSec, but at least offers some protection.
Compatibility
---
When it comes to using your VPN, you want to be able to access the internet securely from all of your devices. Implementing the VPN on a device can be a hassle in a lot of scenarios. If saving time with easy to install VPN functionality is important to you then NordVPN would be your choice.
PIA does offer all of the major operating systems: Windows, macOS, iOS, Android, Linux, and the ability to use the VPN on routers. The problem is – outside of the major platforms it is confusing to use your VPN on other devices.
NordVPN offers every major operating system that PIA does. It also has handy tutorials for using the VPN on Android TV boxes, a bunch of different brands of routers, and random devices on top of that.
Private Internet Access does beat NordVPN in the number of devices you can have connected at once. PIA offers you the ability to use 10 simultaneous connections, while NordVPN only allows 6.
If you really need those extra 4 connections then PIA would move the needle for you here but otherwise, NordVPN comes on top when it comes to compatibility.
Choosing a VPN
---
In this NordVPN vs. PIA comparison, Nord is the clear winner. Nonetheless, PIA offers reliable services and makes sense to use in specific scenarios.
Both offer money-back guarantees so it makes a lot of sense to try out both options for free to test out location speed unless you're sold on one or the other already.

If NordVPN holds up to PIA speeds then we suggest using NordVPN to take advantage of their superior security, jurisdiction, and feature offerings.
Your location may make either one of these a good choice. If you're in Tokyo the speeds on NordVPN just don't instill much confidence in the service and make PIA a much better option.

The only time NordVPN truly gets beat by PIA is in specific location speed so where you are in the world makes a large impact on your choice.
FAQ
---
Q: Is NordVPN Private?
A: Yes, however, NordVPN only allows torrenting and P2P on a select number of their services. Seeing as how torrenting is usually what people want to be kept private this could be a problem for some people.
Q: Does NordVPN Have a Kill Switch?
A: Yes, one of their best features is their automatic kill switch. If your data becomes exposed for a second they will automatically stop the program you are using or sever the connection from the device you are using.
Q: Is PIA VPN Good?
A: Yes, as one of the more popular services on the market today it offers high-level service.
Q: What is the Safest VPN Service?
A: NordVPN takes the cake in this category. While not always the fastest, NordVPN offers the best security.
Q: Are Free VPNs Safe?
A: For the most part, no. Some paid services have free versions of their software that are relatively safe. There are better budget options available that you would be better suited using. Check out our best free VPN guide.
---
You Might Also Like: